A new cafe in Klang town that serves healthy desserts and savories by a local pâtisserie who was trained in Japan.
So what's so special about this cafe?
A cafe that emphasizes freshness, natural and healthy ingredients in their recipe.
Meals and desserts served will ensure you to a healthy and balanced diet.
A plain looking cafe from the outside with cozy and rustic interior in the inside.
You wouldn't imagine the inside would look like this, don't you?!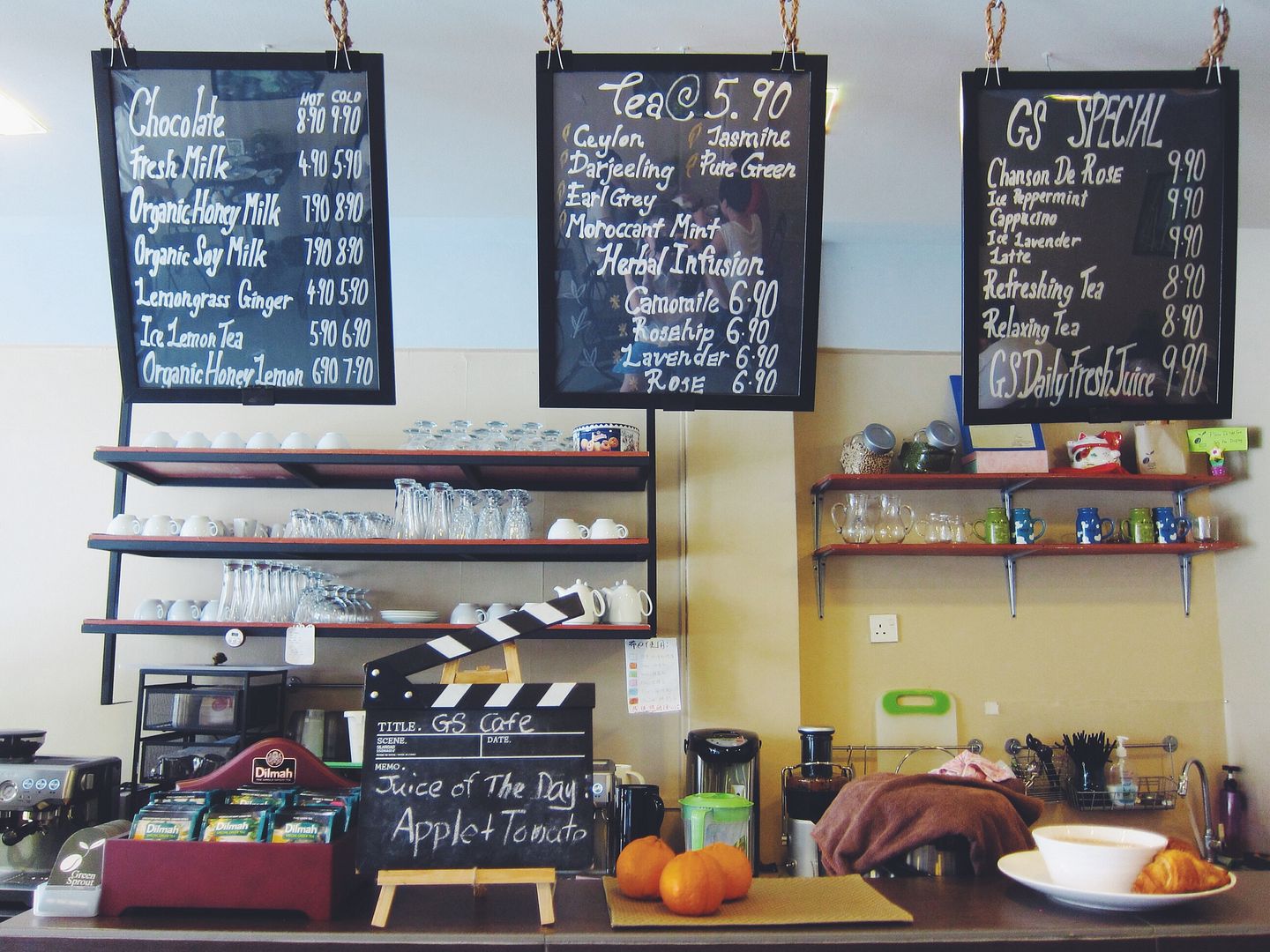 A not so appealing appearance which will change your perception towards it in no time.
A variety of beverage menu at a reasonable price.
They've even got their daily recommended menu ready written on the clapper board.
I like this one!
Also, a counter table for two.
A shelf of books for you to kill the boredness while waiting to be assisted to your seats.
There are 2 areas, the brighter and noisier area at the front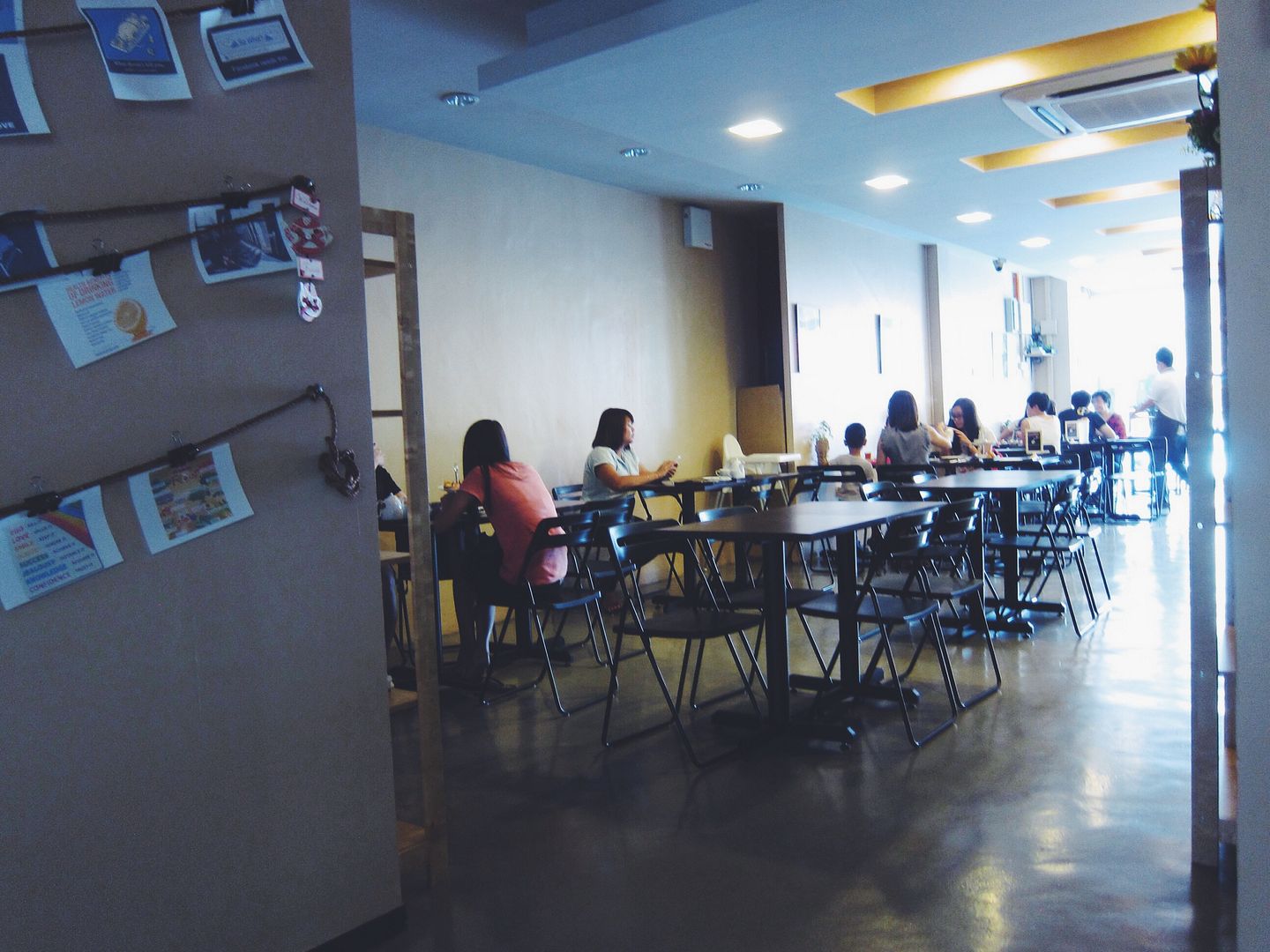 and a cozy area with couch and tables at the back.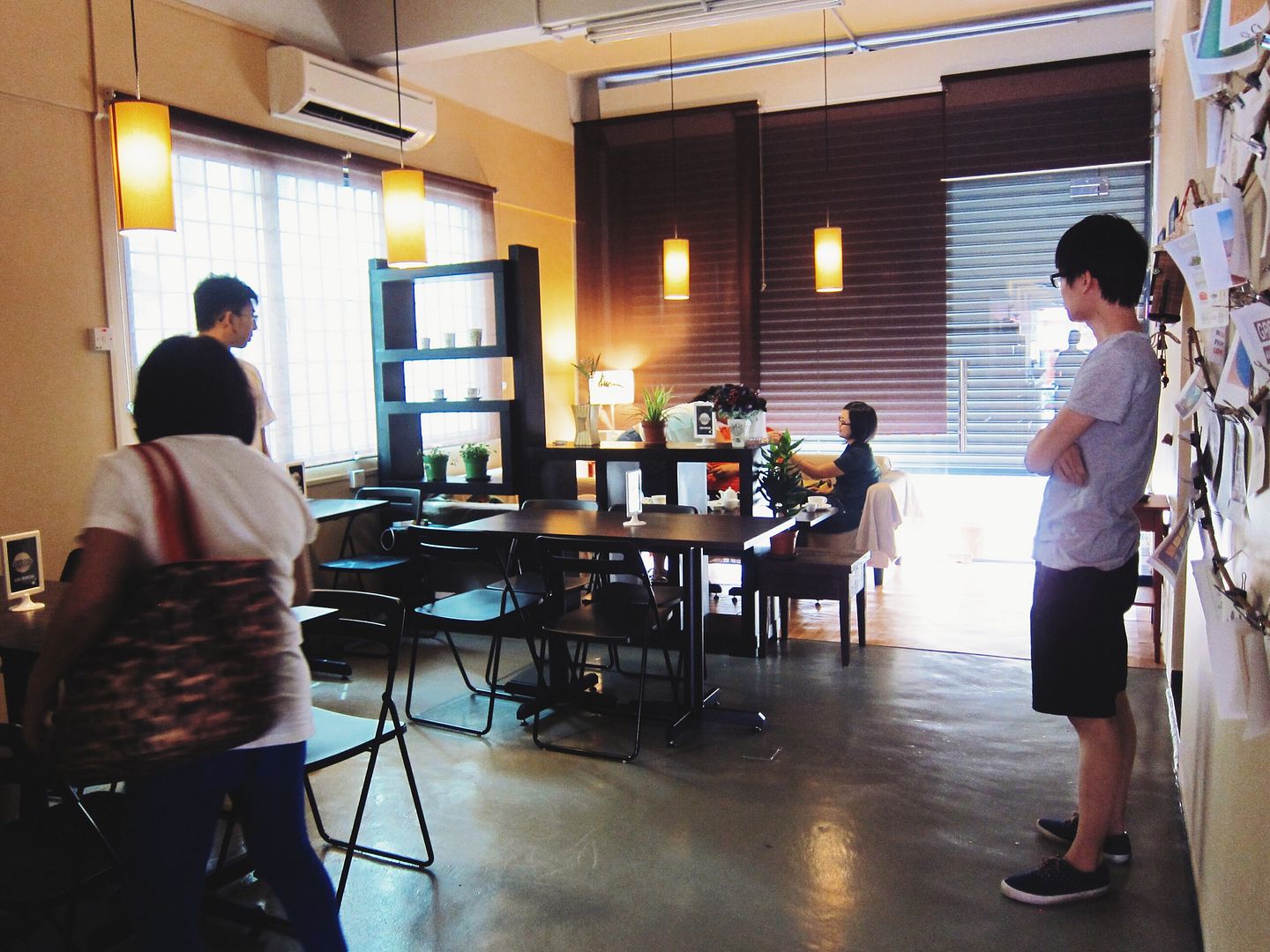 We were assisted by a friendly waiter to the back area with calm and dim setting.
A wall with inspirational quotes and nutrition facts at the back area.
We came here to try out the AFTERNOON TEA which seems promising.
Afternoon Tea Set for 2 RM32.90 Sweets – macarons, tarts, cheesecake, brownies Savories – garlic bread, cream puff, Sultana raisin bread, croissant Tea of your choice – Earl Grey/Darjeeling/Ceylon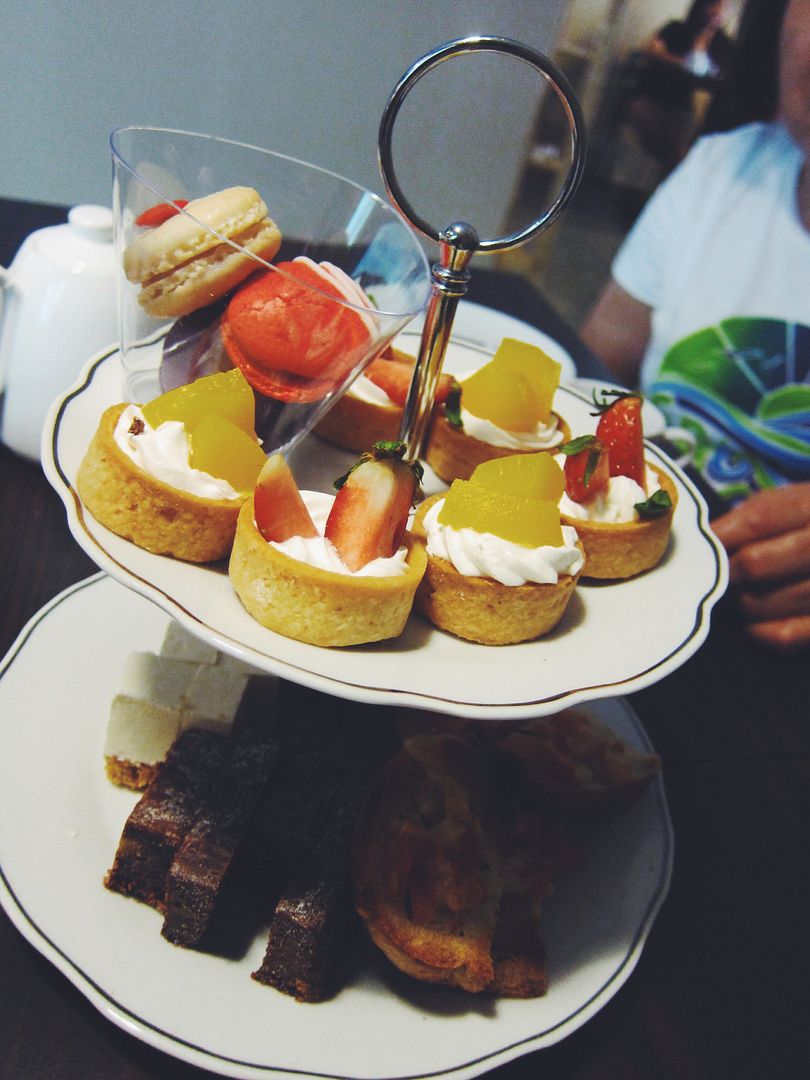 Tarts of Strawberry and Peach
Flavored macaroons with less sugar
(I think it's weird to say this but I think this is the best macaroon I had so far!!)
It's not sweet and crunchy at the same time.
In fact, all the desserts are not sweet and perfect for people who doesn't like sweet things.
I think this would be a great place for girls who are on diet to hang out since healthy meals and low calories desserts are served.
No more worries when you crave for desserts.
Macaroons are of chocolate flavor, peanut butter flavor and etc.
The tier below is a mixed of savories and sweets.
Frozen cheesecake and brownies tasted so GOOD!
One of the yummiest frozen cheesecake I had so far.
Cream puffs with puffy texture outside and creamy flavor inside.
I think the fillings are a little too little.
It's such as waste as the outside texture is really good.
Garlic bread with a little pizza-like taste tasted really nice too.
A plate of Sultana raisin bread and croissant with butter
Both tasted really good too!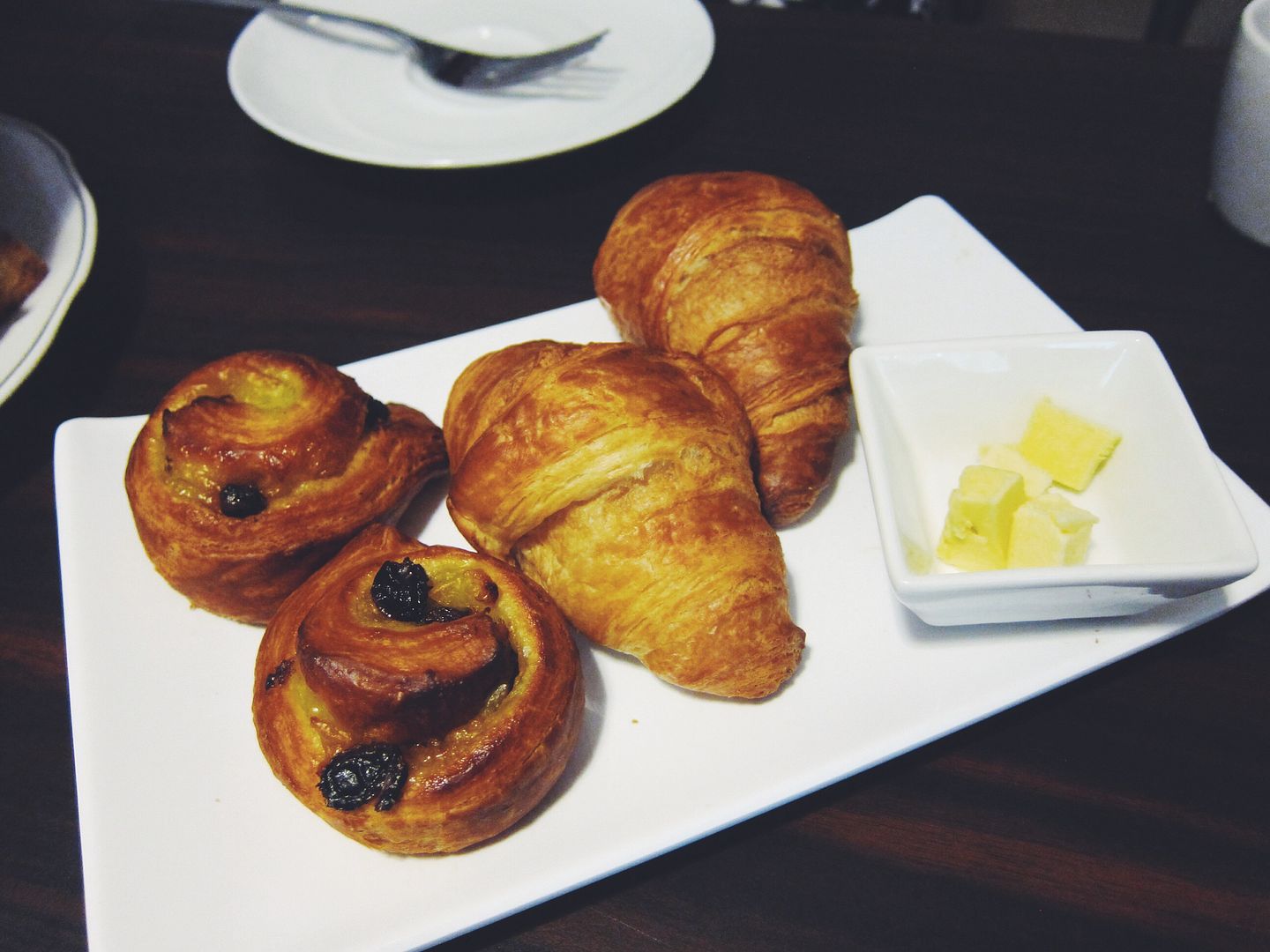 We picked Earl Grey which comes with the Afternoon Tea Set
and an additional pot of
Jasmine tea RM5.90
A cup of coffee for the lil' bro which I couldn't recall the name as we had this some time ago before CNY.
Coffee is so-so according to the lil' bro.
A happy girl who gets to enjoy a whole lots of yummy desserts with tea.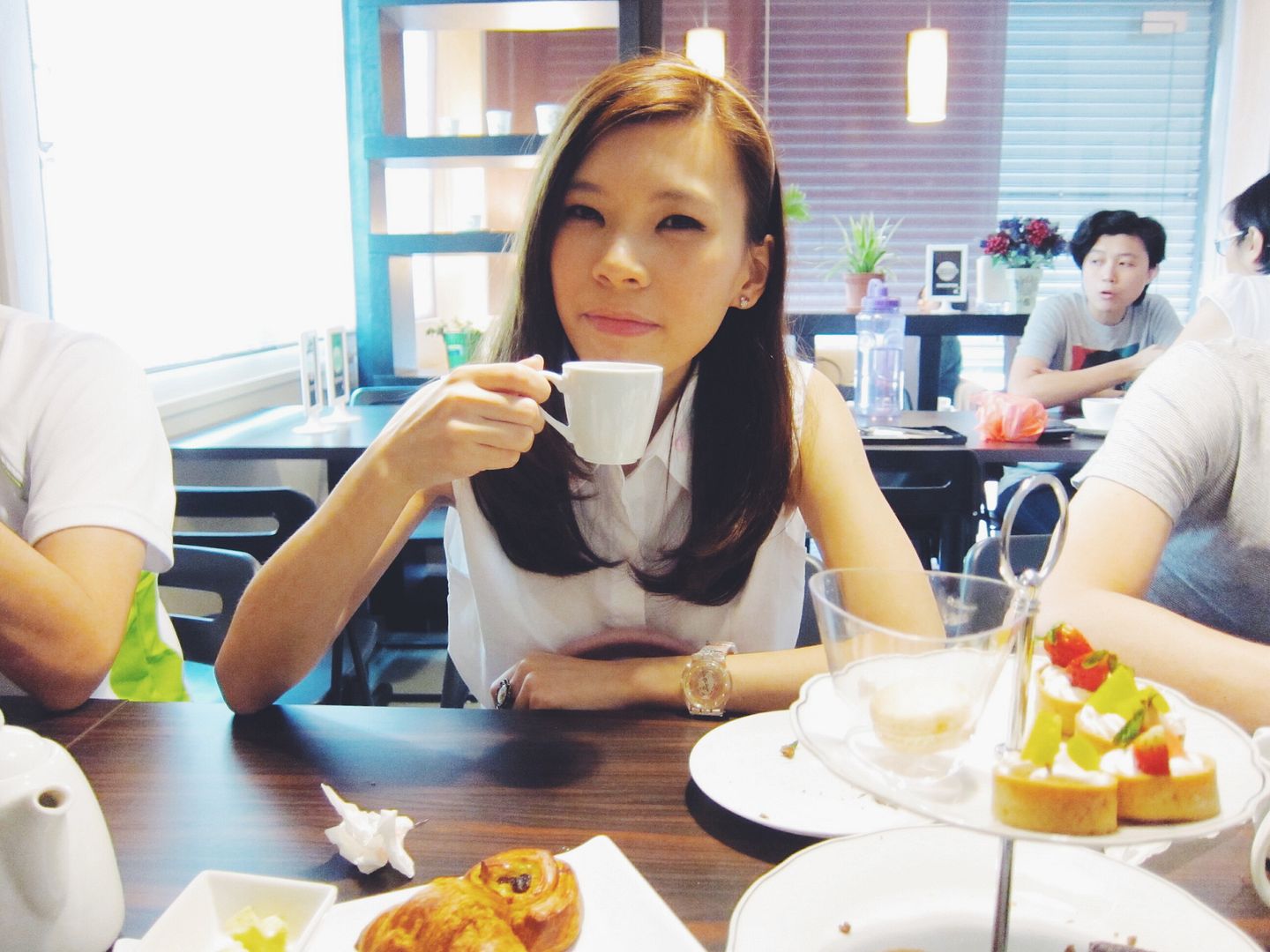 They do have take-outs too.
Price list are as below.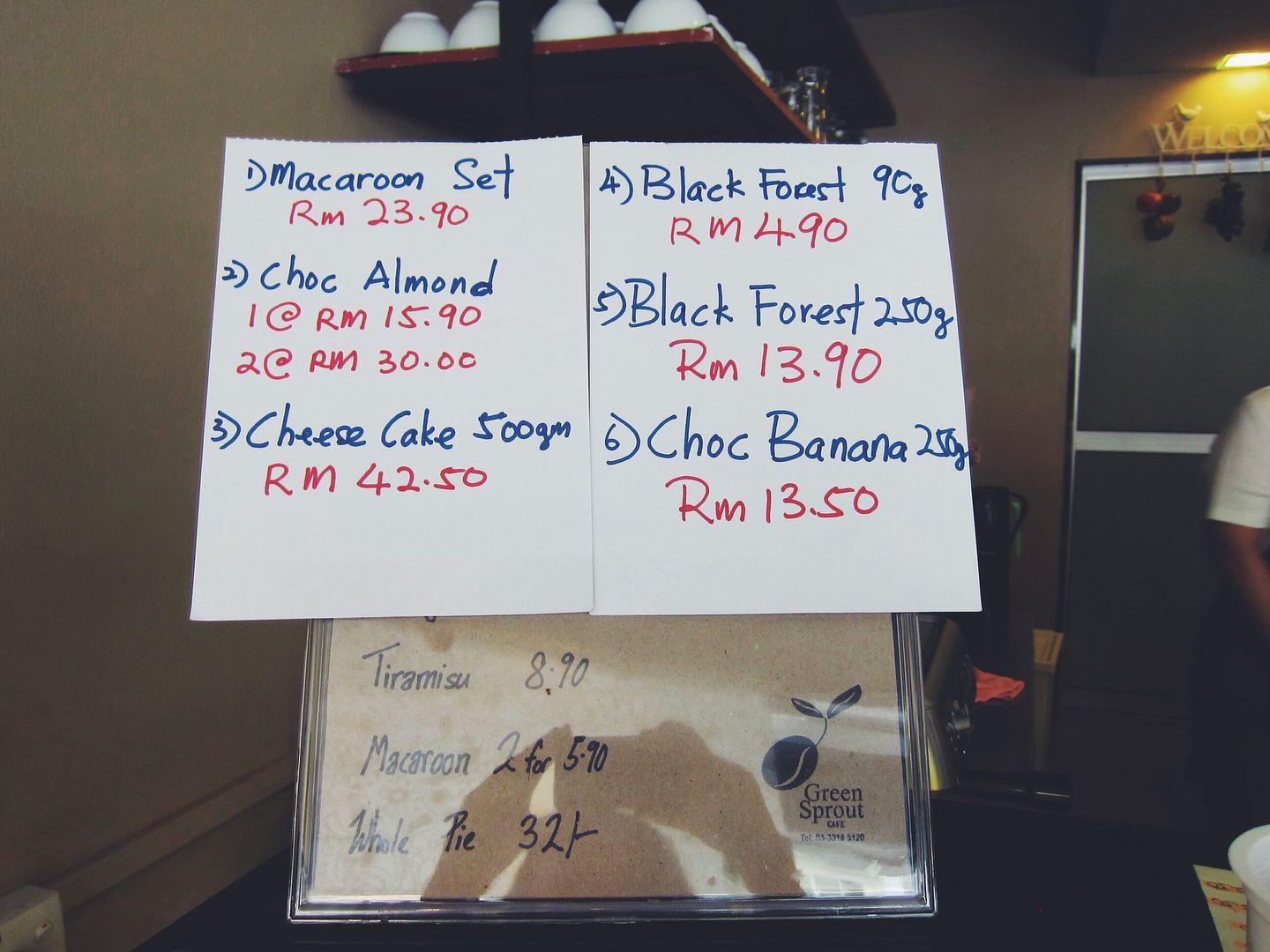 If you ever drop by Klang or if you're from Klang, go try it out!
You will sure to enjoy the Afternoon Tea Set.
Green Sprout Cafe
18-0, Lorong Batu Nilam 3B,
Bandar Bukit Tinggi 1,
41200 Pelabuhan Klang, Selangor, Malaysia
Open: Mon~Sun, 11am-7pm
Contact No.: 03-3318 5120