Brew Cafe (啡礼), Auto-city Juru Penang
A rustic cafe not in the heart of the city of Penang!
An awesome place to chill and hangout with friends and families when traffic in the island gets busy.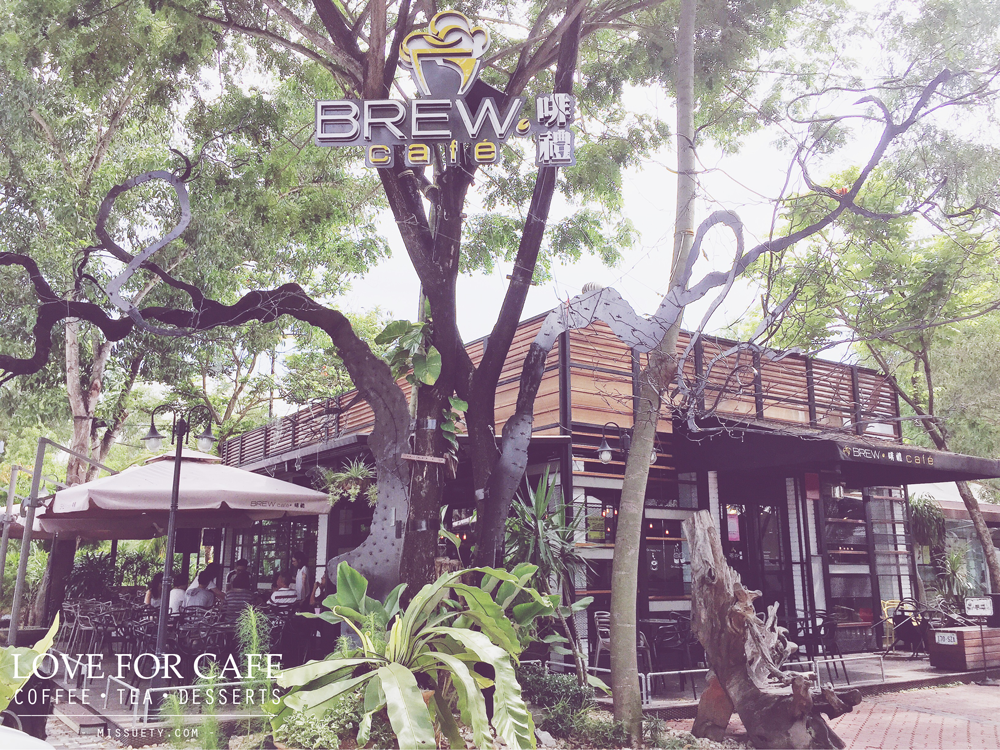 During the 4 long holidays, I actually traveled to Mr. Pink's hometown back in Penang to spend it with his family plus to attend a friend's wedding dinner in Alor Setar. The journey back to Penang took almost 7 hours in spite of leaving KL before the sun rises as early as 4:30am. Those who started their journey after that had even longer drive back which was closed to 10 hours!! So crazy laaaaa.. Flying to Japan also don't need that long..
Anyways, getting back to the topic, a stay in Penang without food hunting isn't that interesting at all. So I actually googled for cafes nearby (since it would be a hectic to drive to Penang island at that very moment) and stumbled upon this very nice rustic cafe in Auto-city, Juru Penang. The interior of the cafe got me interested and I started looking up for more of it on the internet. It's just located opposite of Starbucks and next to Kaffa Signature.
A stand alone cafe which comes in indoor and outdoor seatings.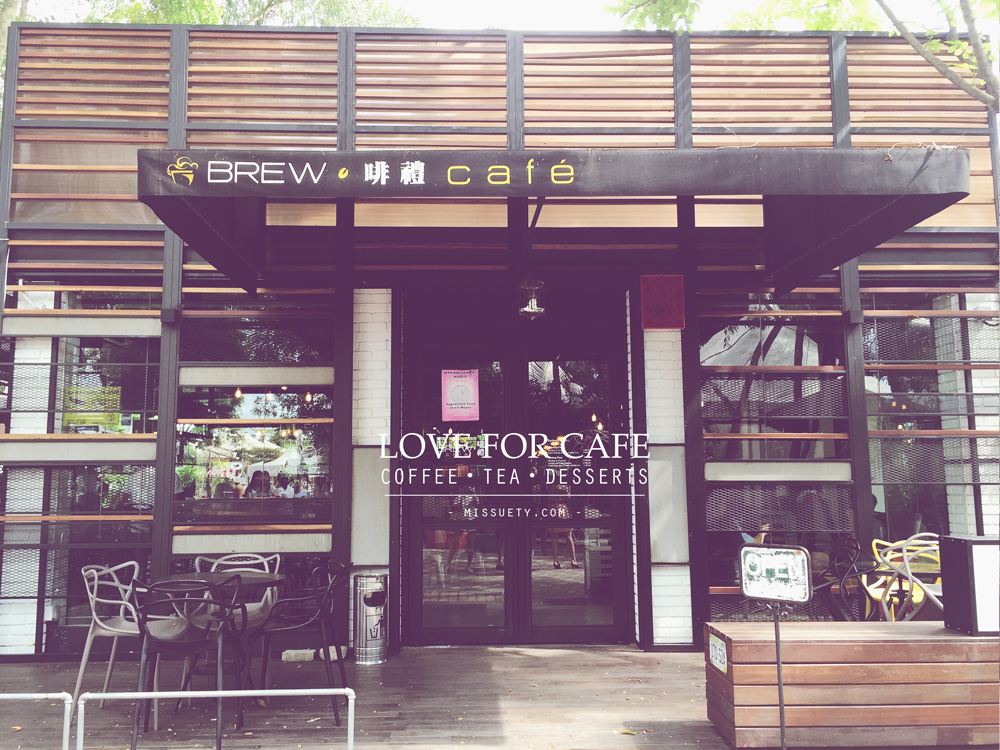 The outdoor backyard seatings. Would be a great place to chill on a breezy night.

Now, let's take a tour inside Brew Cafe.
As you step in the entrance door.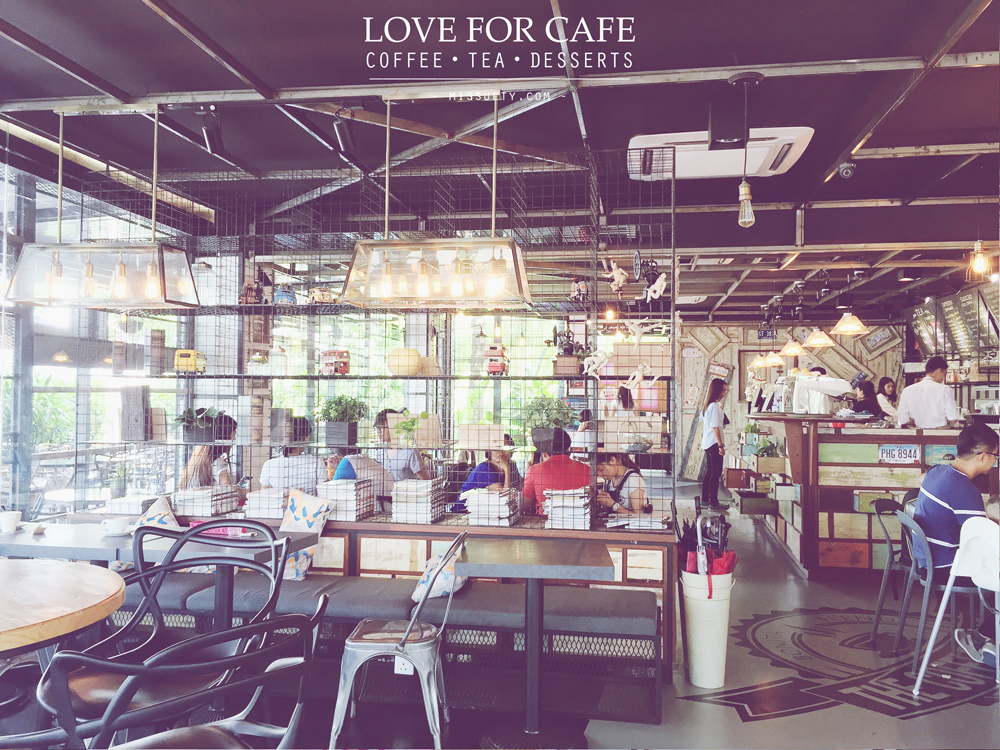 Great cafe atmosphere!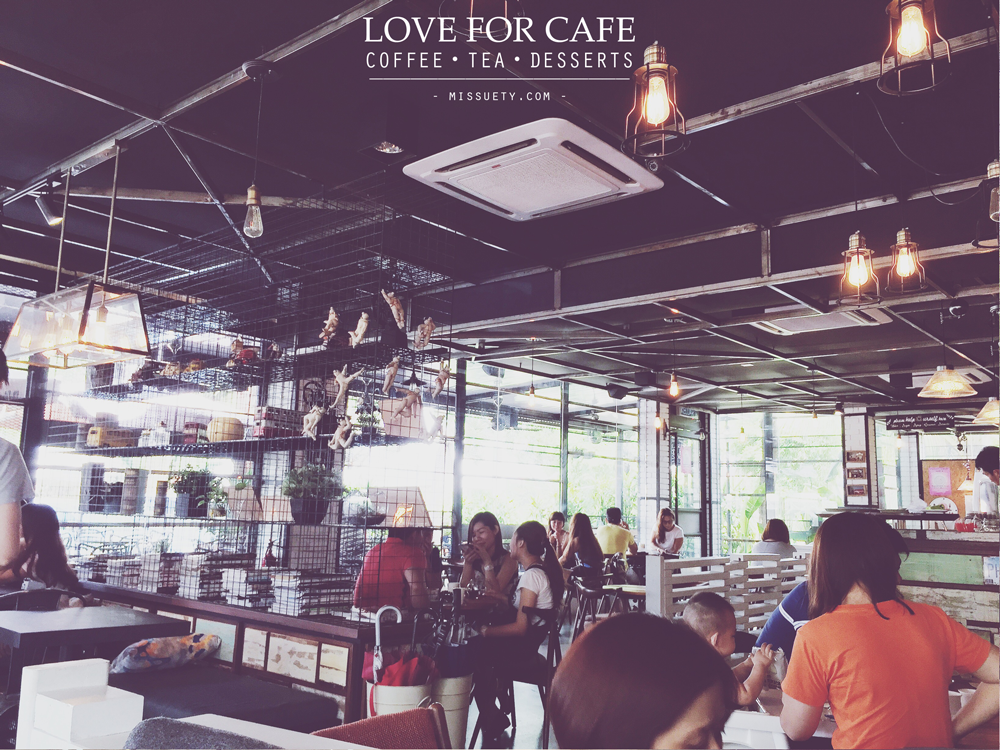 Something rustic yet modern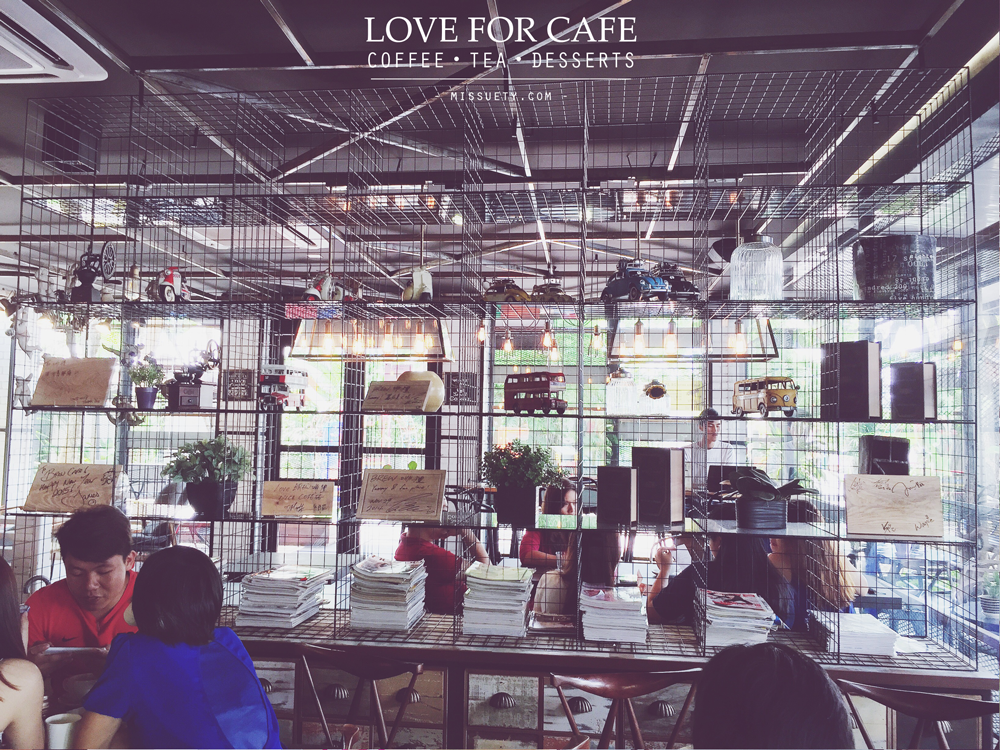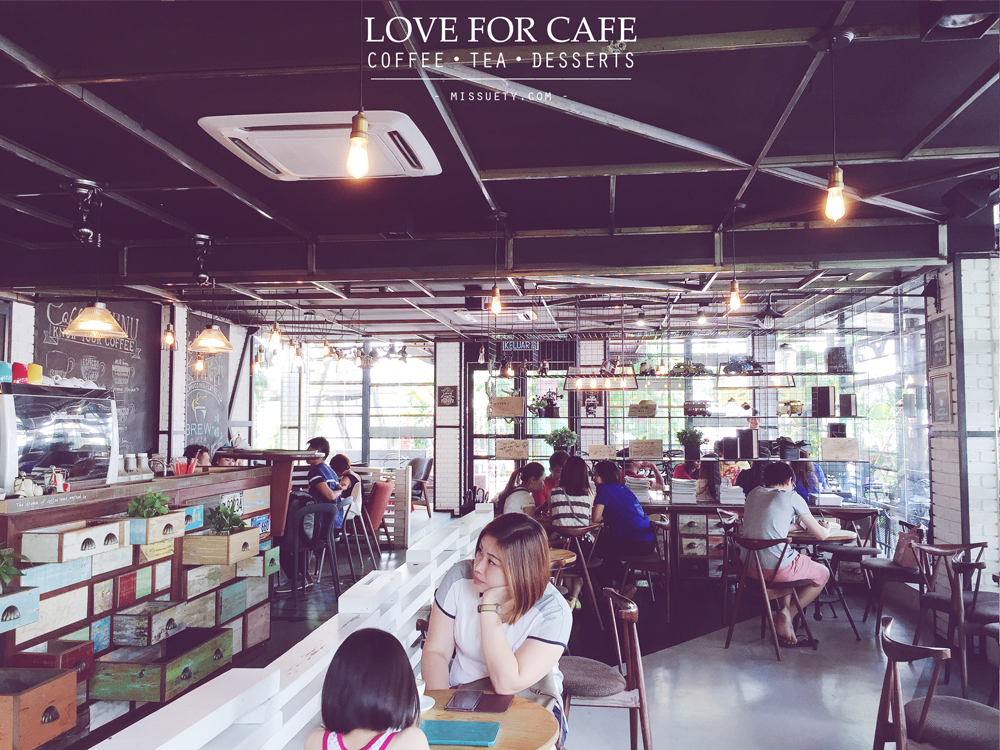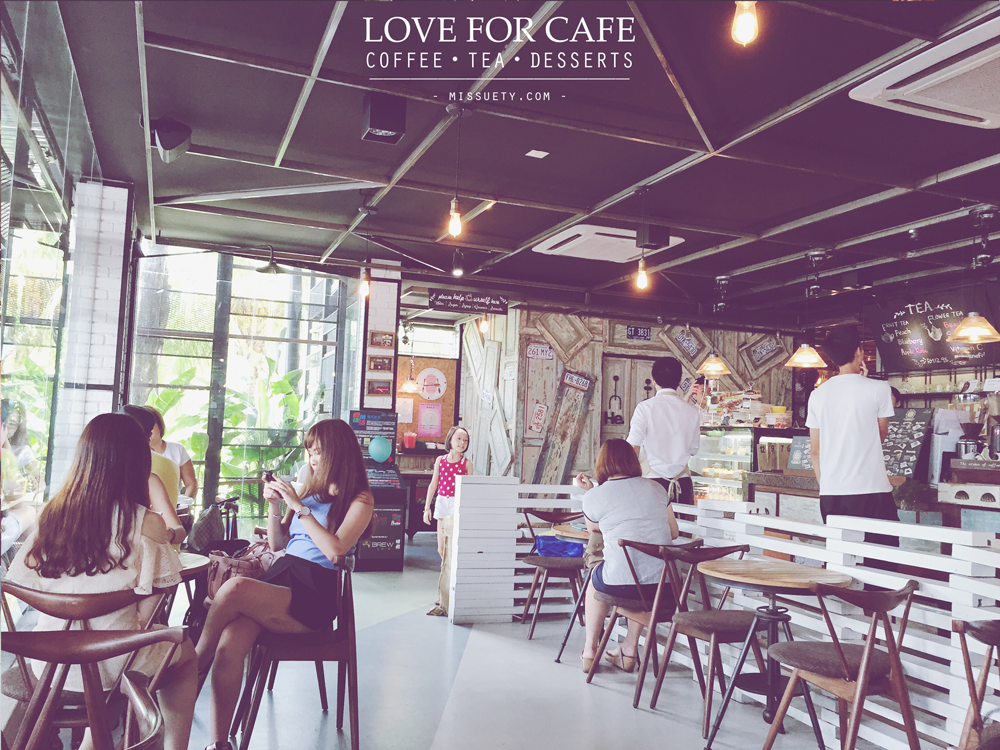 The ordering counter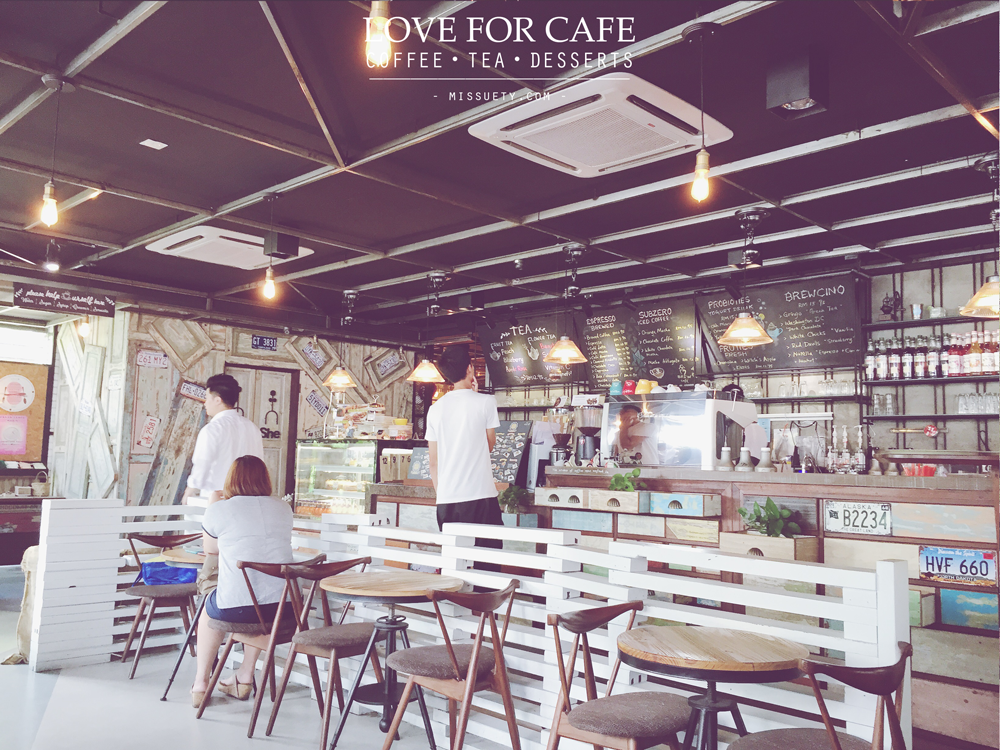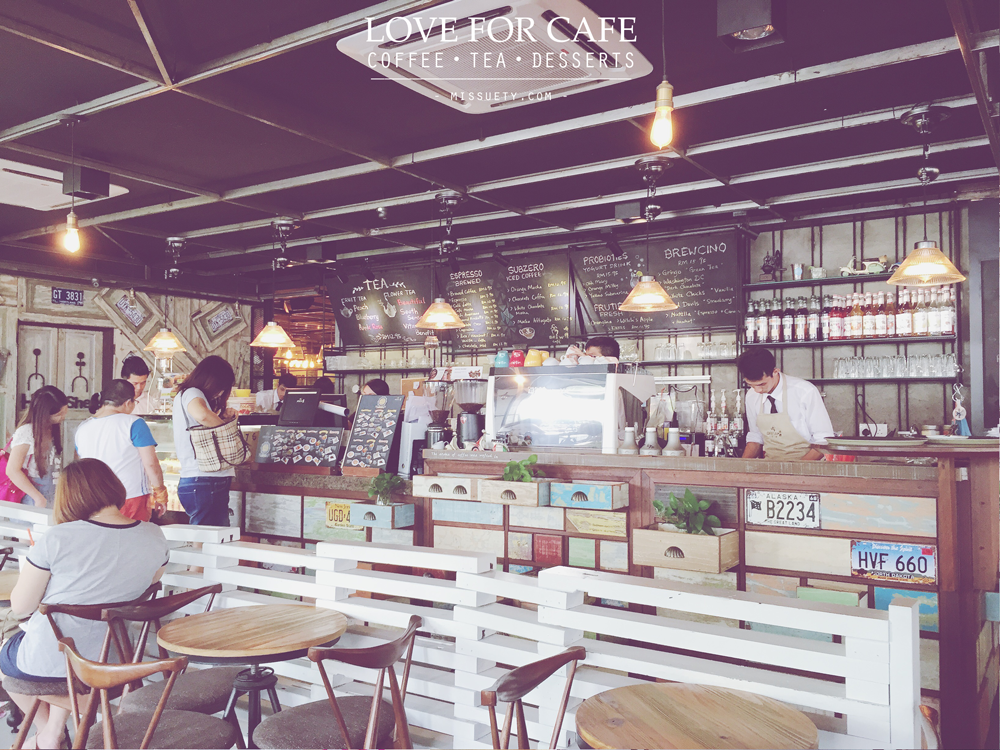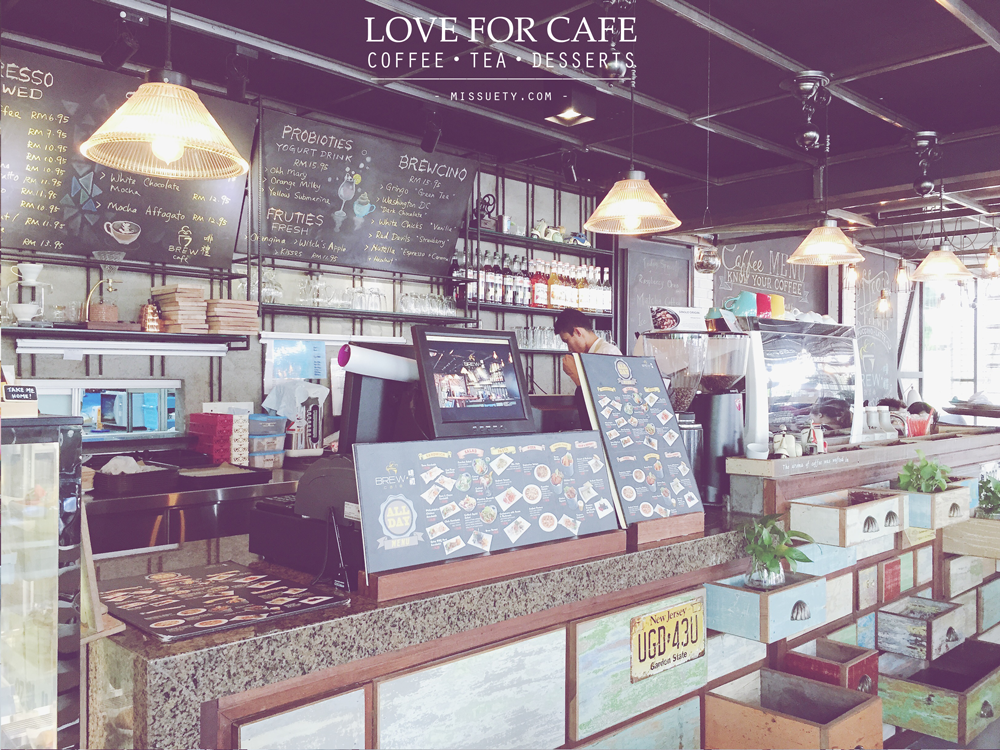 I actually find the drawers very interesting.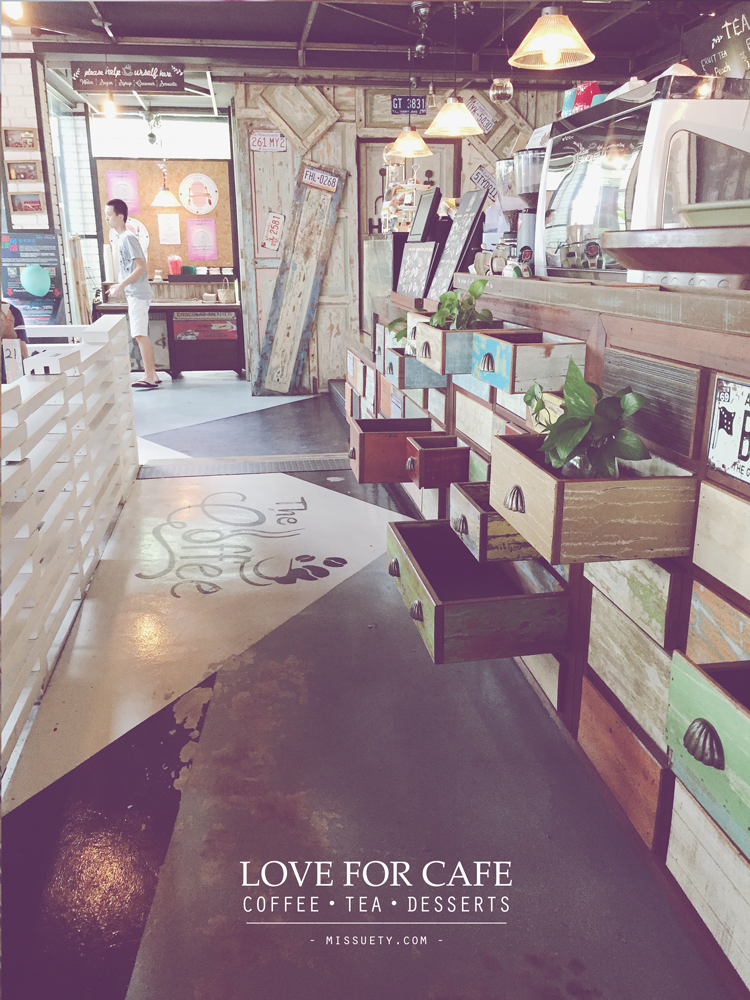 Feels so "under the sea" to me because of the 'shell' knobs?!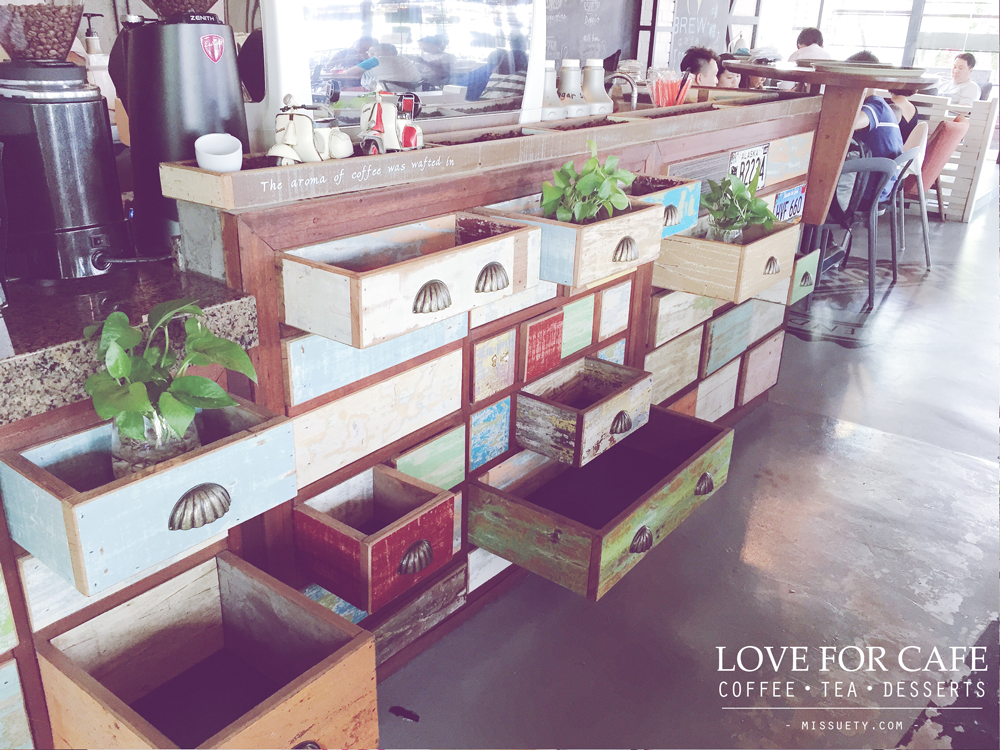 And LOOK AT THE TOILET!!
Thumbs up to the person who came up with this unique design!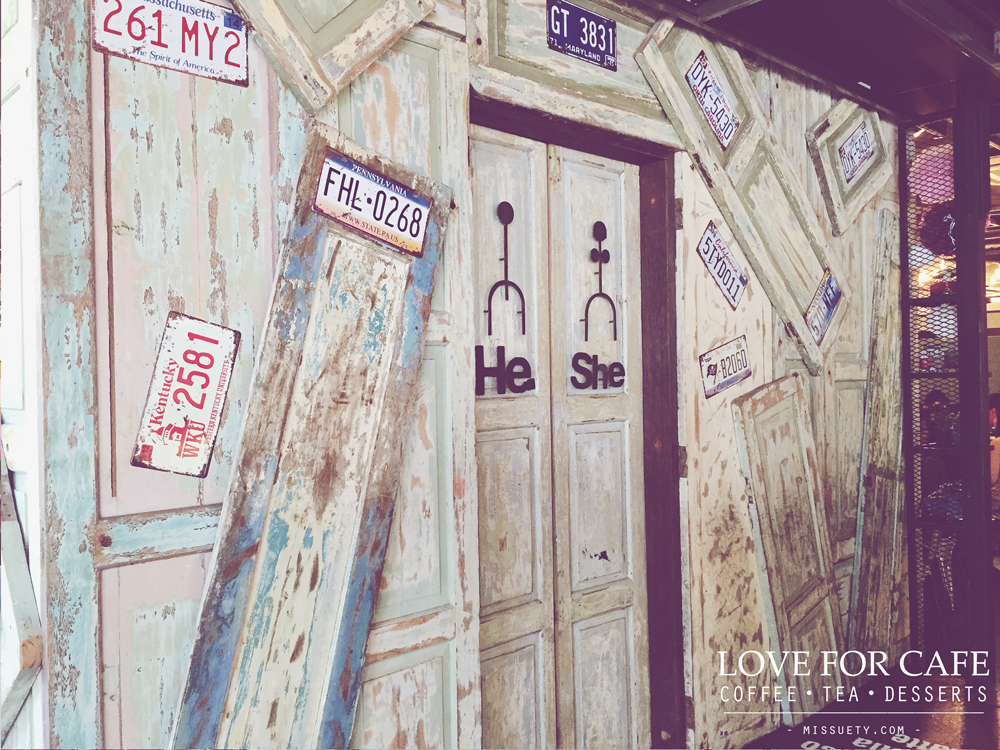 Also the decorations in this cafe just matches really well with the overall ambiance.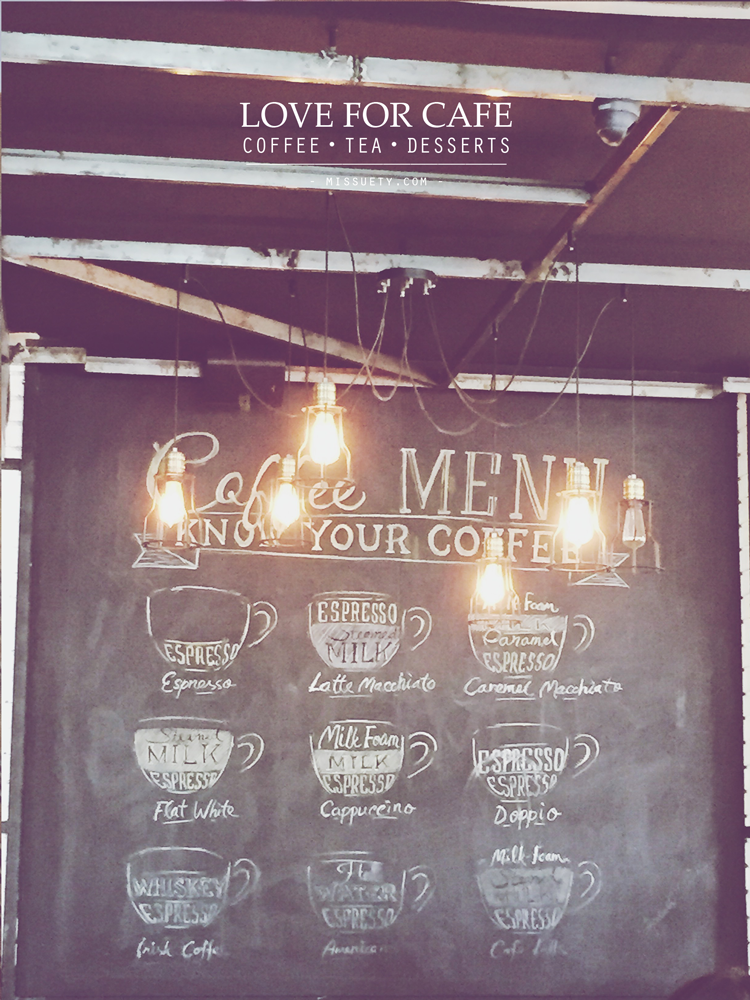 This one is written on the floor at the counter area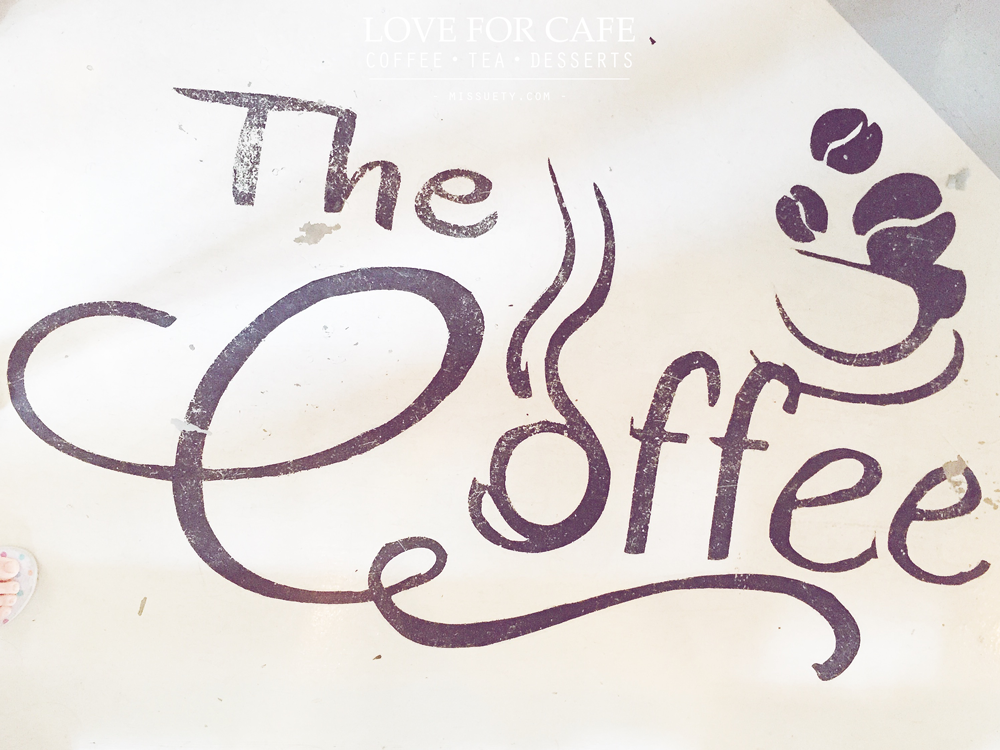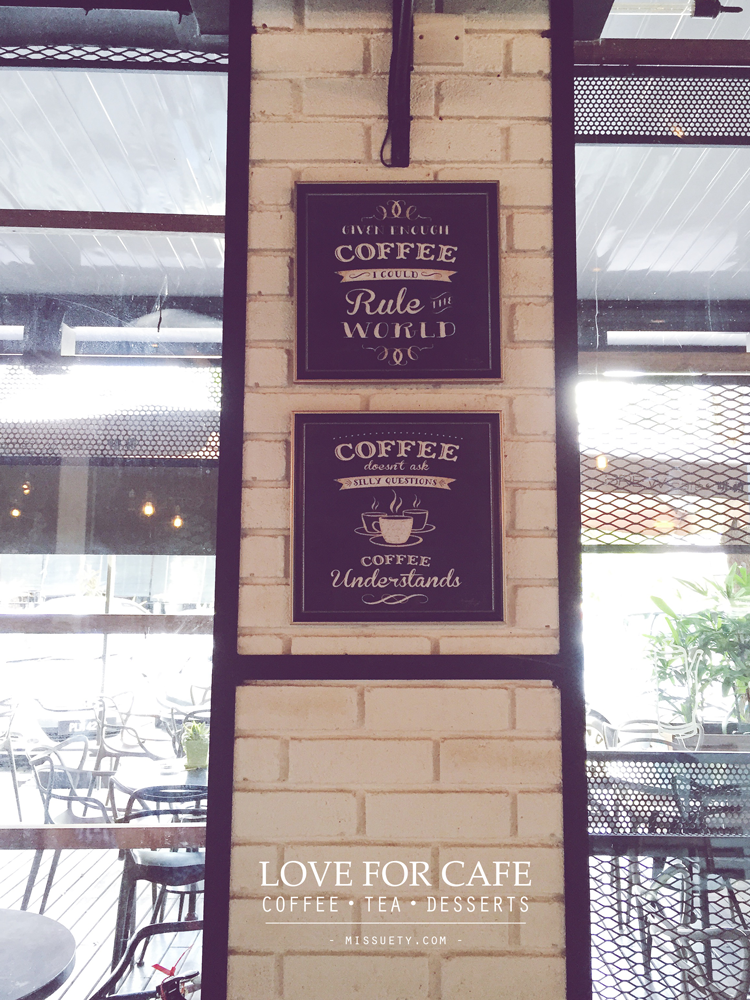 Just help yourself here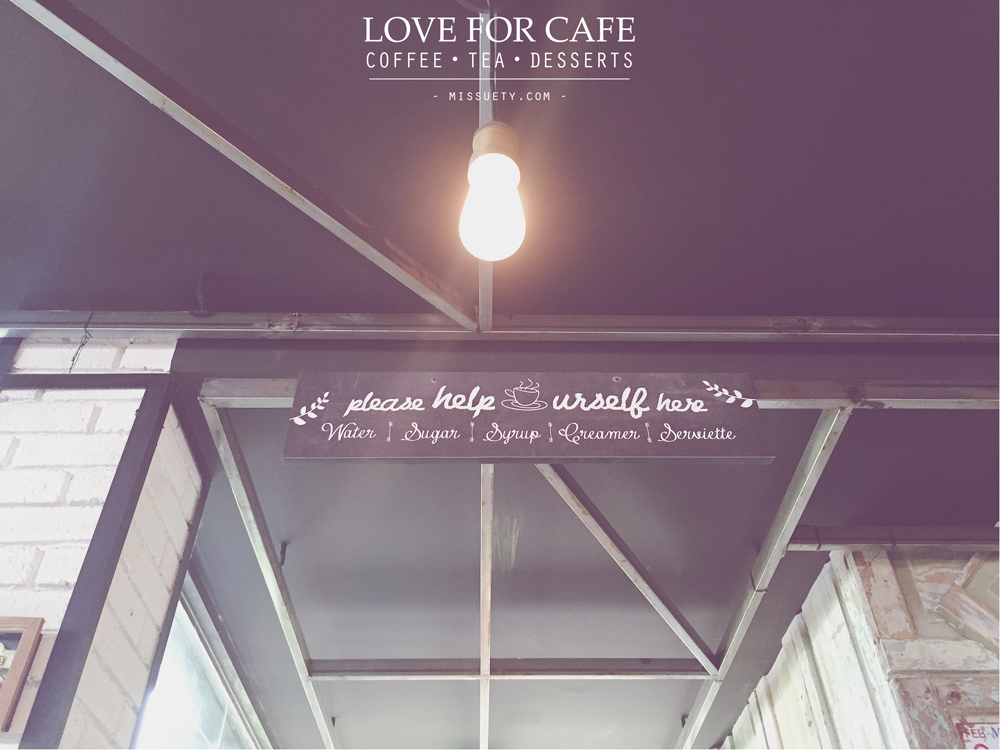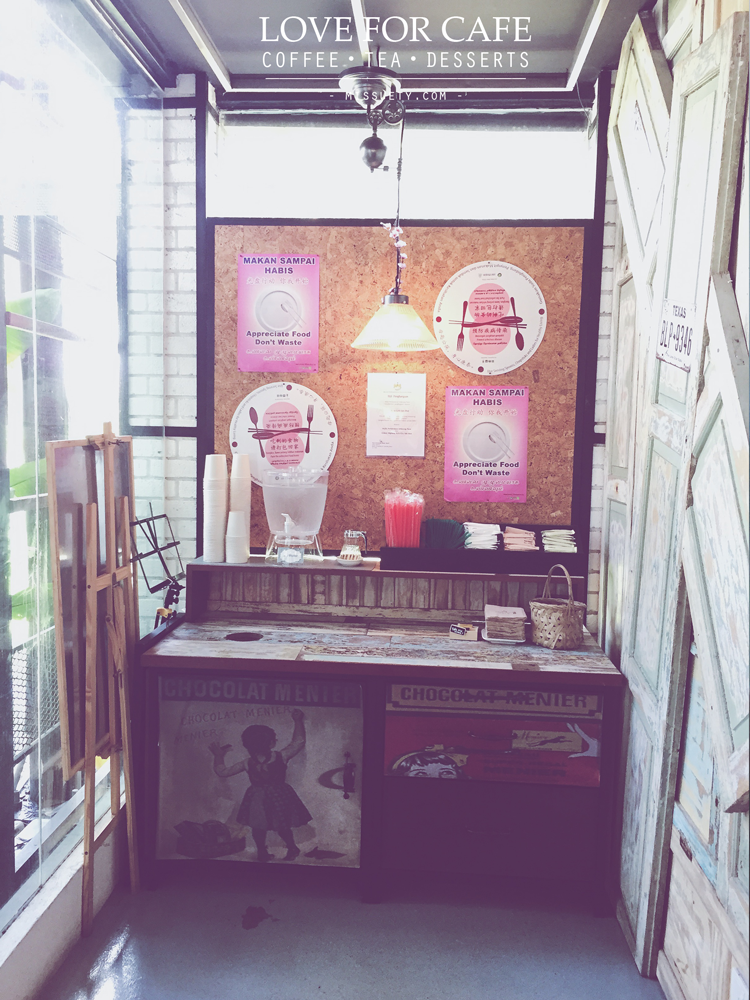 Now, moving on to the MENU.
A generous selection of beverages from coffee to healthy booster drinks which comes in fancy names.
Prices range from RM6.95 – RM15.95.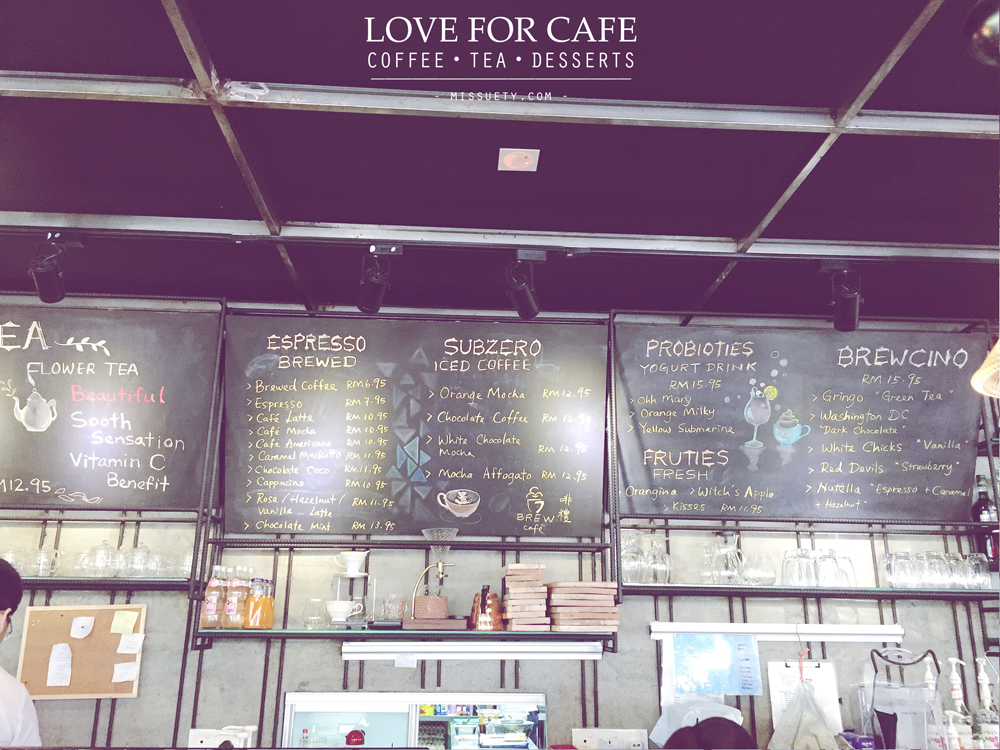 A cafe without desserts shouldn't be called a cafe to me.
As sweet and savories always go well with a cuppa tea or coffee.
A display of cakes which comes in unique flavors.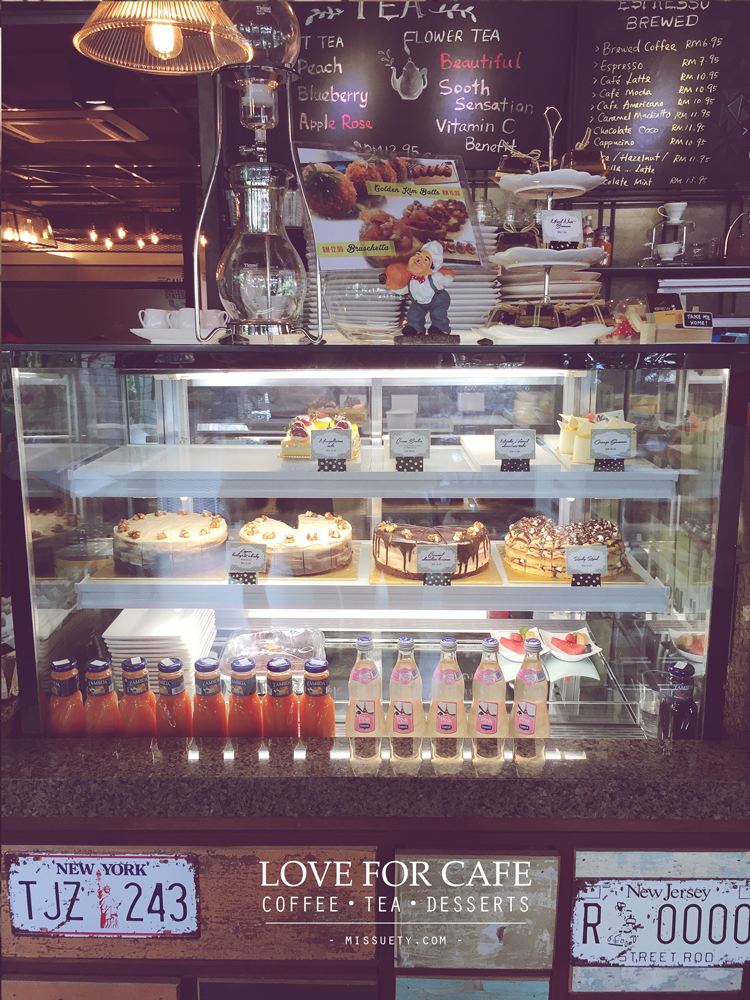 All day MENU is served too.
Haven't get to try this but the price is pretty reasonable.
Nothing more than RM20.

Our orders are;
[label style="blue"]Beverages[/label]
Mocha Affogato (RM12.95)

My order of the day was this ICED COFFEE – Mocha Affogato. I'm not really a coffee person or to be precise, I can't really drink coffee cos my heart will go like "dum dum dum", but just somewhat felt like drinking on that one specific day. The mocha affogato was thick and the whole set just blended really well with the chocolate syrup topping which is rich yet comforting for some reason. My heart did not go "dum dum dum" after this cup but the stomach went "grr grr grr". No, don't get it wrong. It wasn't a bad review but I'm just explaining how bad I am in consuming things with caffeine.
BREWCINO Nutella (RM15.95)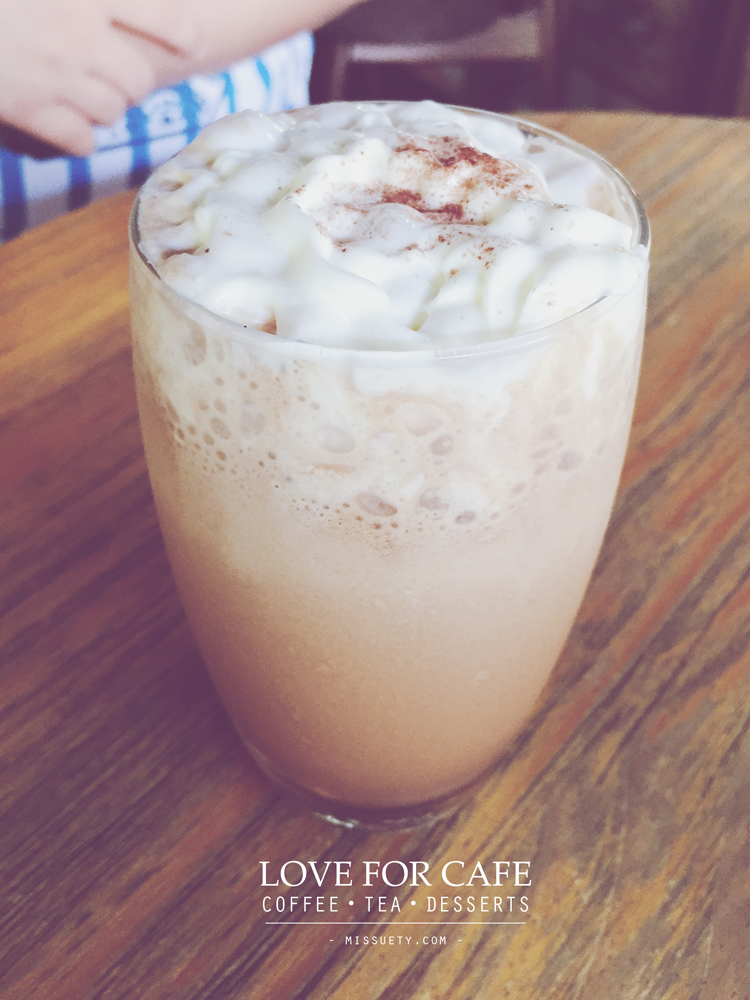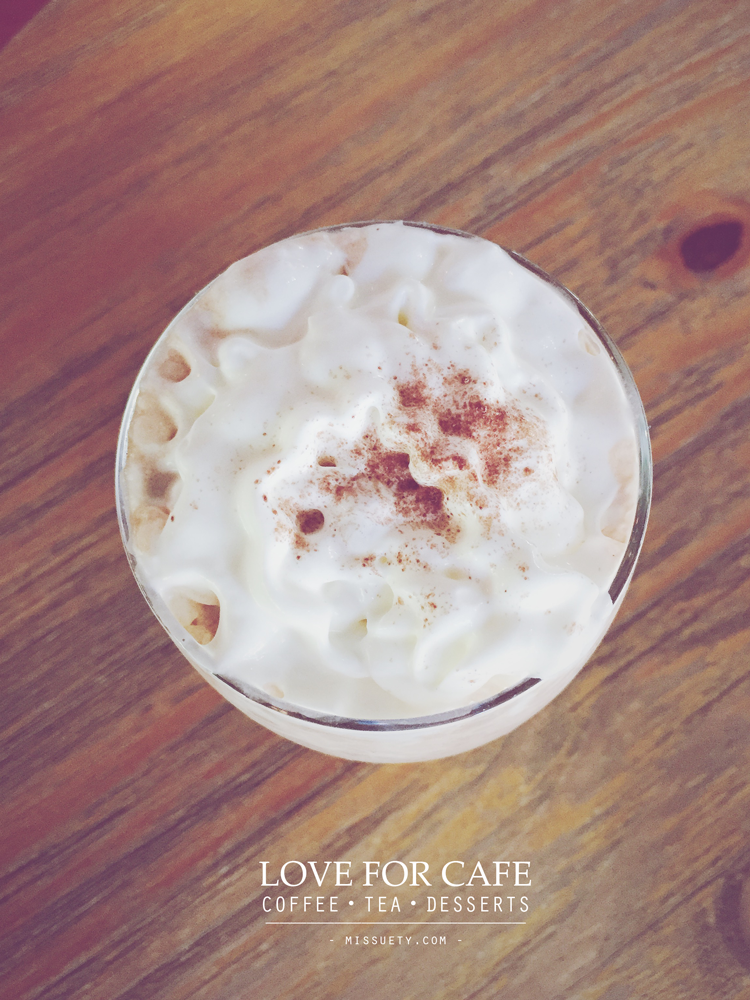 You're gonna laugh at this one here but I will have to say it looks good but I have not tried it! A friend ordered this I was stupid enough that I forgotten to ask how did it taste. I'm so sorry I couldn't express any thoughts on this glass of Nutella but it should taste good cos as long as there's Nutella anywhere in your food, it wouldn't taste bad anyhow. Don't you agree with me? I think I heard the friend giving such similar comments. (haha)
FLOWER TEA with Vitamin C Benefit (RM12.95)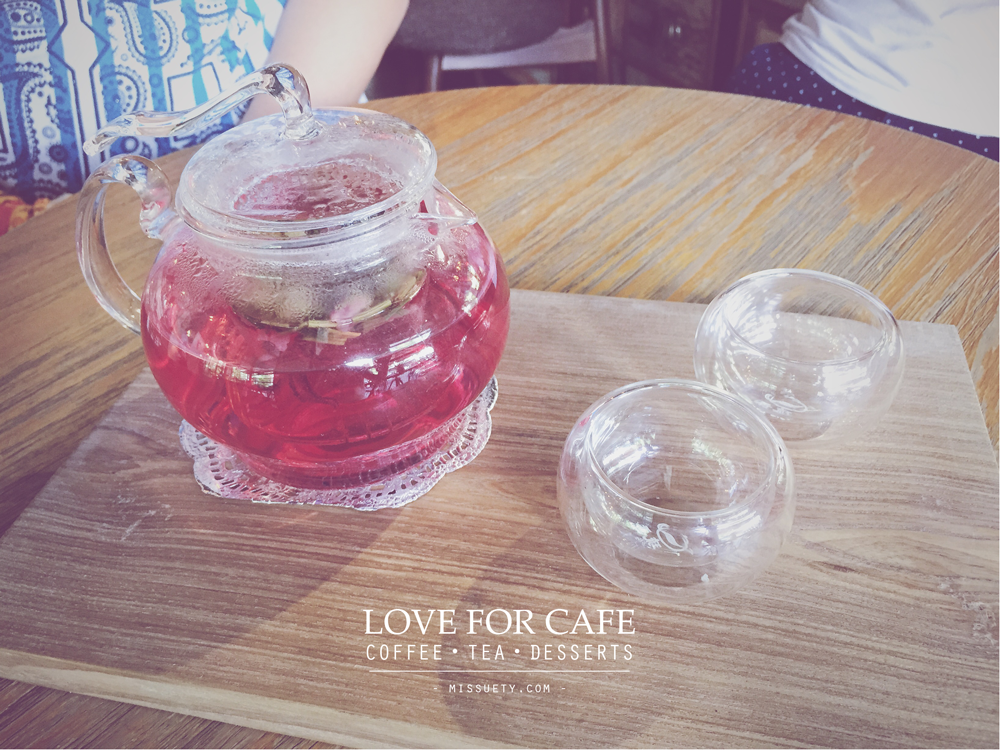 A very beautiful pot of flower tea perfect for 2! Flower tea always give me the romantic feeling for some reason. Don't you agree with me just by the look of it? I did took a sip on this and I can tell you it has a slight indescribable sweetness. Just don't know how to explain it but it's not the chinese type of  flower tea (if you get what I'm trying to say). Yes, I know you're gonna answer me back, "So, it's an english type of flower tea"! (haha)
Just simply great to go with desserts, I would say! Give it a try if you're not a coffee person like me.
PROBIOTIES Yellow Submarine (RM15.95)
Yellow submarine as such funky name but it ain't yellow at all! Just a sip and that's all you need! A very healthy booster drink with mixture of banana, celery and some other healthy fruits and vegetables, I suppose. Doesn't look appetizing on one look but seriously doesn't taste bad at all. In fact, it's something special that you should try when you're there.
Now to the cakes which I will never ever miss out when I'm at the cafe. I always long for cheesecake when I visit cafes but much to my dismay, they serve no cheesecake!! This is so depressing.. So I opt for Chocolate Banana. Their desserts range from RM10 and above but not more than RM15.95.
[label style="blue"]DESSERTS[/label]
Chocolate Banana (RM14.95)


Good but not the best! Maybe because I paired it up with my Affogato and it seems overly rich for me. It would be great if to go with a cup of tea to soothe down the sweet and bitterness of the chocolate coverings. A bad choice to have it with coffee. Have it with tea if you're going to order this.
Bailey's Stout (RM15.95)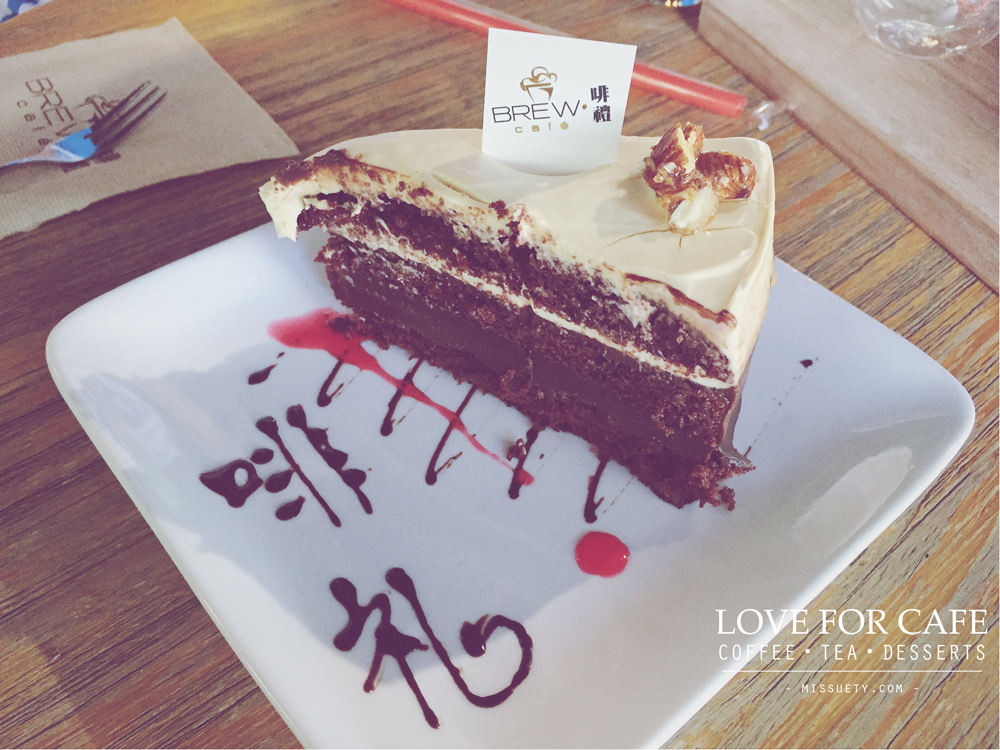 This one has got alcohol but just a slight taste of it. Not too bad either but not one of the best. Worth trying though. The chinese characters written on the plate actually got me confused for one second. We were actually discussing about the chinese name of this cafe and just somehow I thought it meant 'harassing' cos it sounded like 'Fei Li' though the chinese characters bring no meaning. (FYI, I cannot read chinese characters much but I don't really consider myself as BANANA cos I can still read some and I can actually write & read Japanese kanjis, ok?!) lol
So basically this was my experience chilling in this one cosy cafe in Auto-city, Juru Penang. By the way, they do serve main dishes too for breakfast, lunch and dinner and they have a separate dining area for that which I did take a sneak peak of it but had not got it captured with my iPhone. Oh yeah! Another thing.. I'm so proud to say that iPhone 6 camera quality is really awesome!! I took all these pictures using my iPhone 6 only because I forgotten to bring my camera along.
So that's all about Brew Cafe, Autocity Juru Penang.
Stay tune for more!
[divider type="thin"]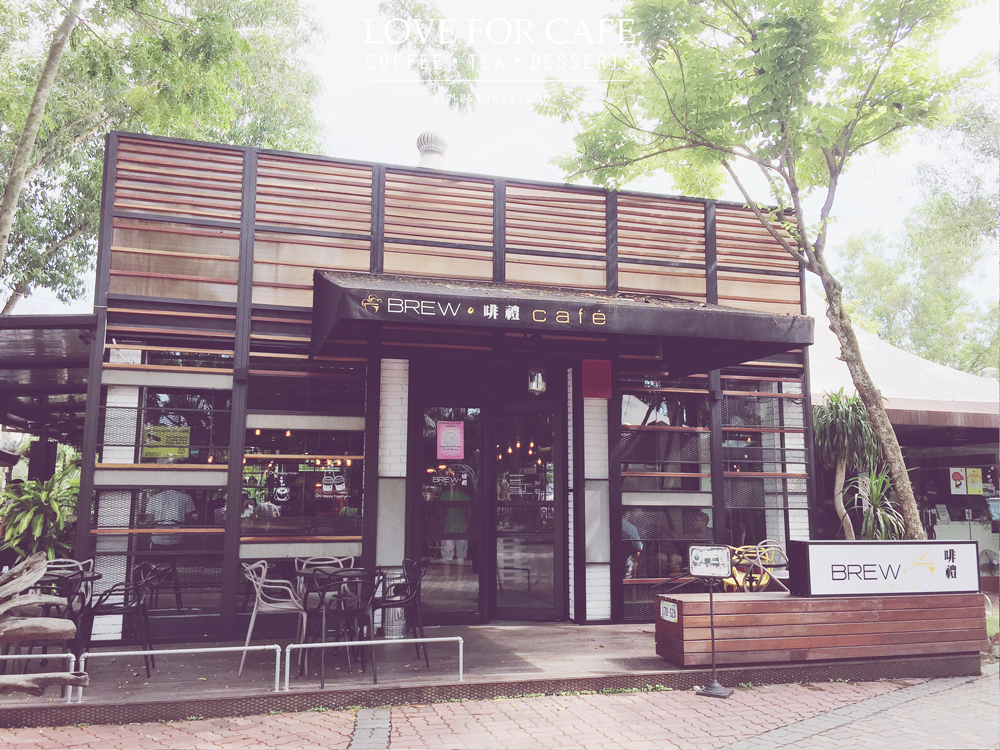 Brew Cafe (啡礼), Auto-city Juru Penang
Unit F0-B1/ B2/ B4,
Plot 3, Autocity Phase 3, Autocity,
14000 Perai, Penang
+604- 507 8979
FACEBOOK PAGE
Opening Hours:
Monday – Thursday 8am to 12am
Friday 8am to 1am
Saturday & Sunday 9am to 1am
*Non-halal / Wi-fi available
*NO service charge
*6% GST