Hello! Sorry for the long gone as I've been so busy with work and traveling.
So much more places to blog and to share with you guys and I hope you guys could just patiently wait for more upcoming posts.
So here's one on nails before I leave for Japan again…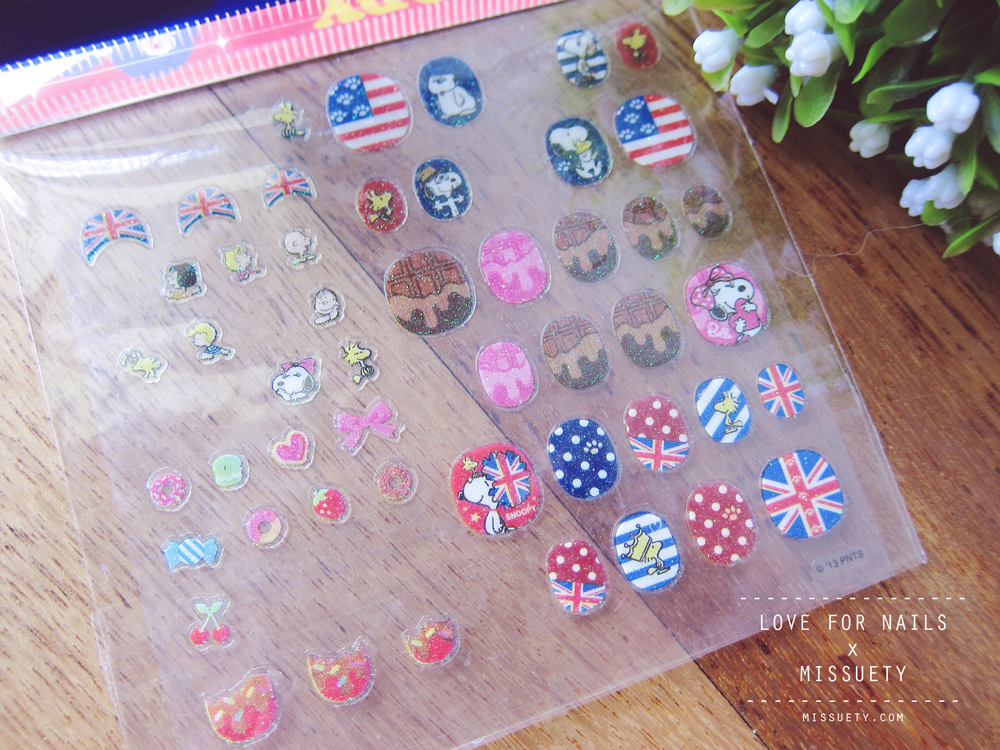 This time I tried something different.
Cartoon character nails, SNOOPY!!
Took just a very short time to complete this nail.
A last minute design which came out pretty fine and at least I won't have any more grubby nails during my trip.
These are actually all stickers which really save a lot of my time.
I got them 2 years back from Universal Studio of Japan in Osaka.
They costed me only 500 yen (RM15)!!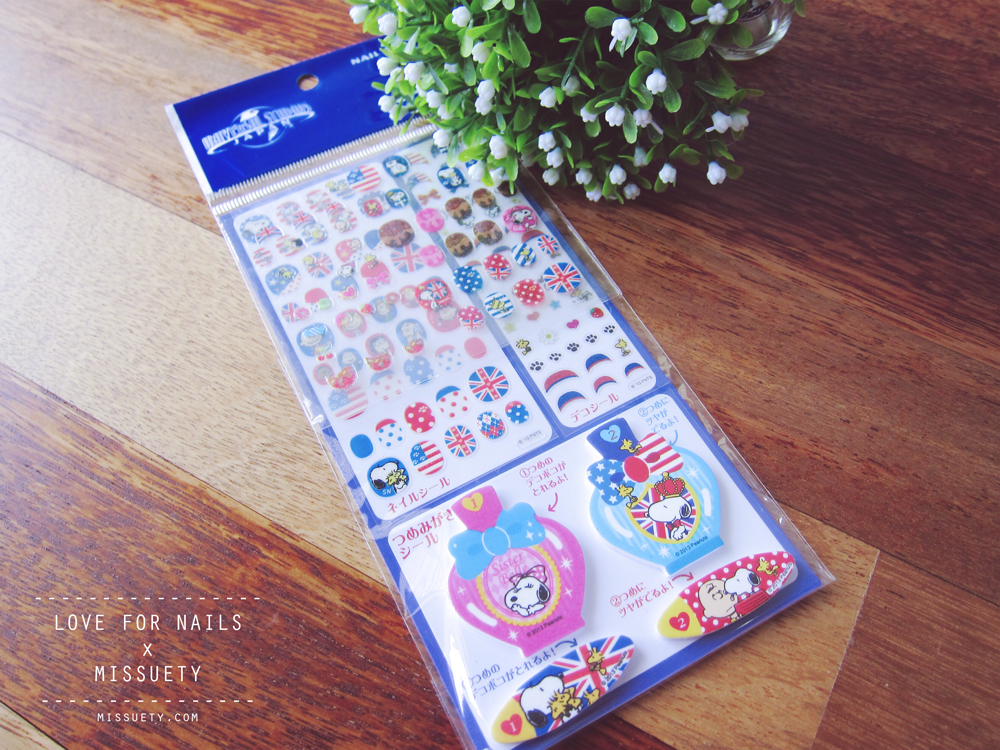 It comes with 4 tools for nail prep and the designs are all so cute.
One set comes in many different designs which I think is pretty worth the price!
I've even bought the Pink Panther set and also Hello Kitty (though I'm not a fan of Hello Kitty).
Just thought it was worth buying so I grabbed without much thought!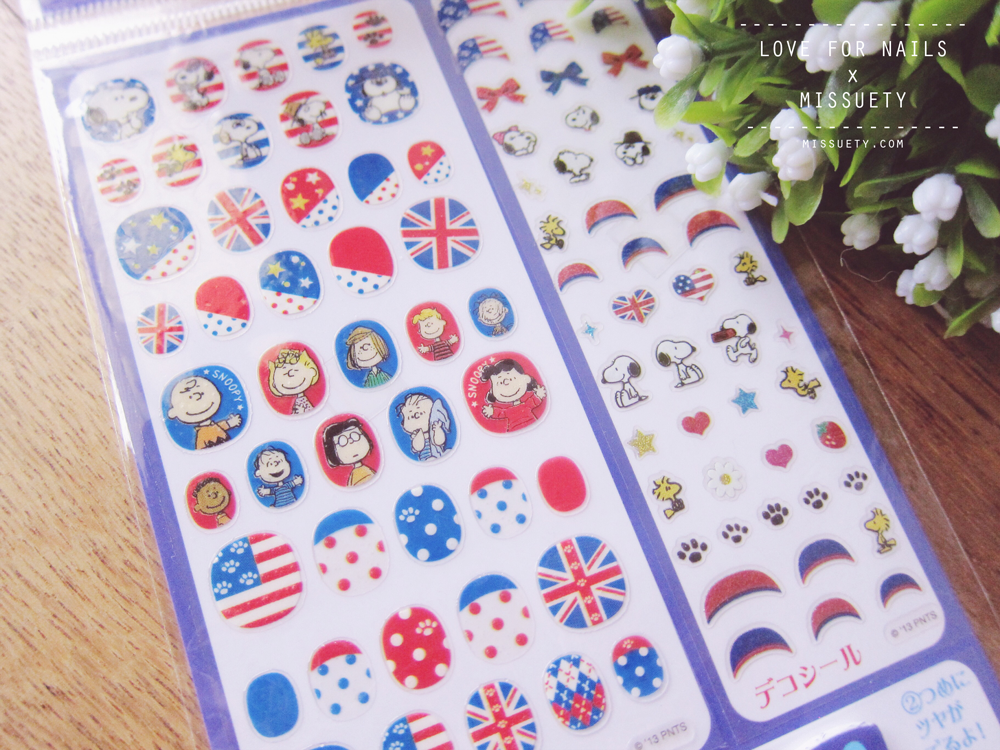 Here's the design on both thumbs.
On the left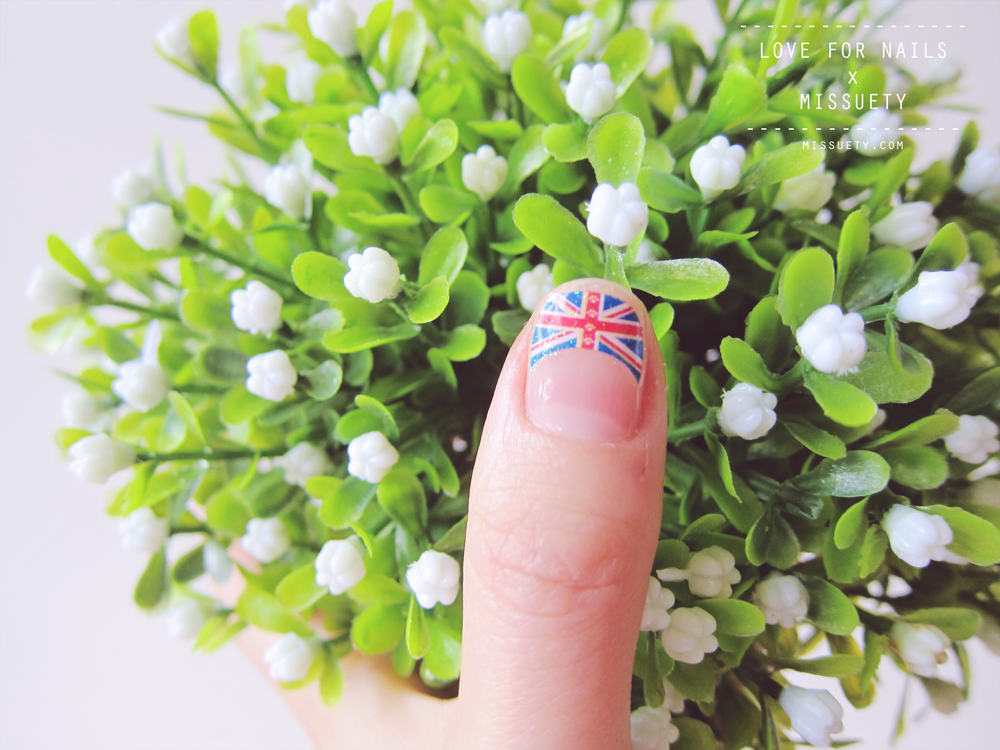 and on the right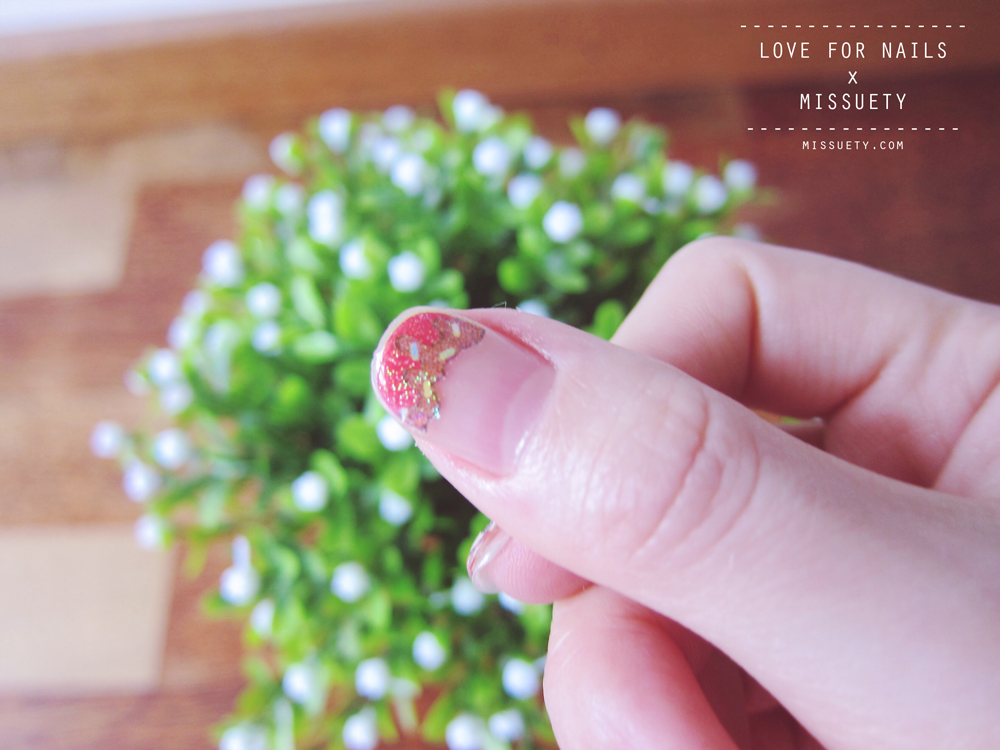 Designs on the left finger nails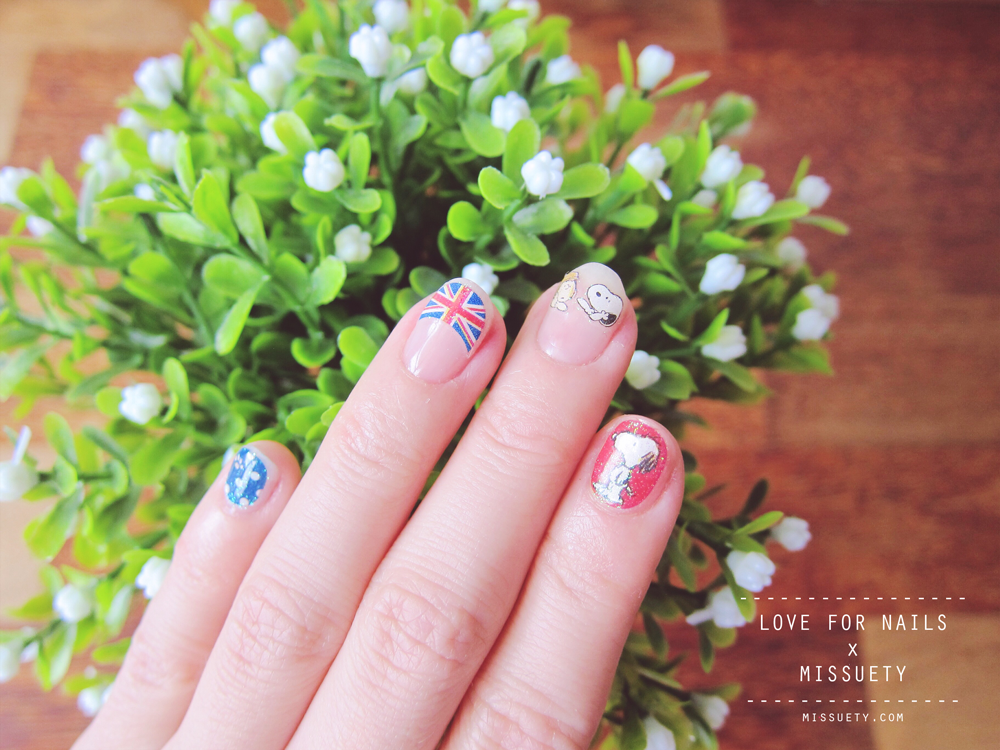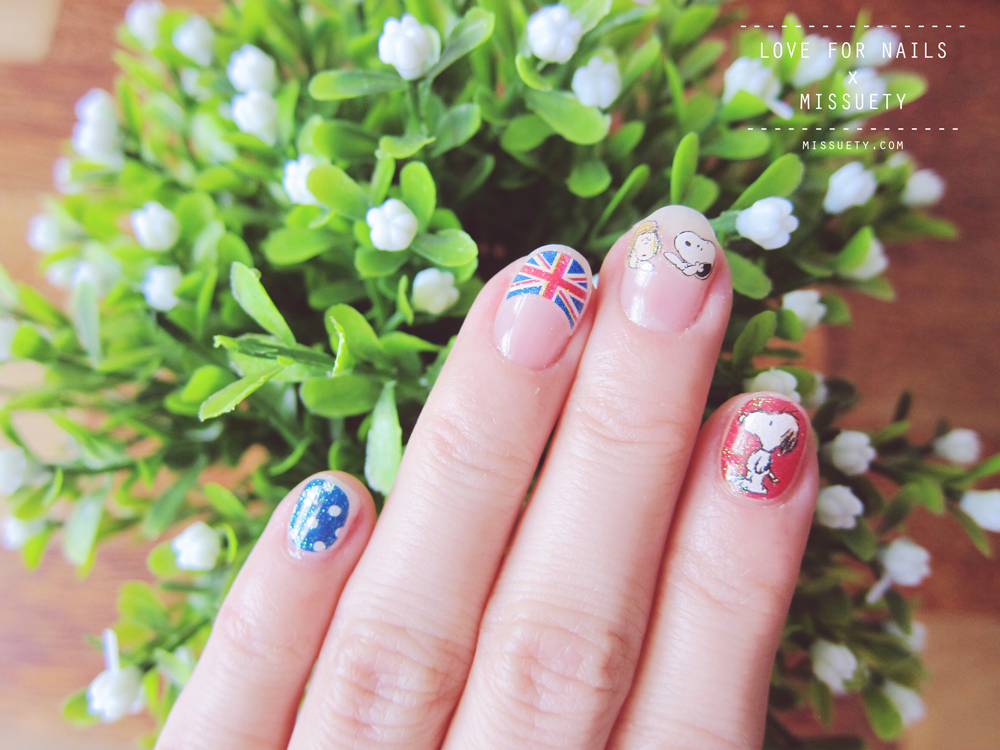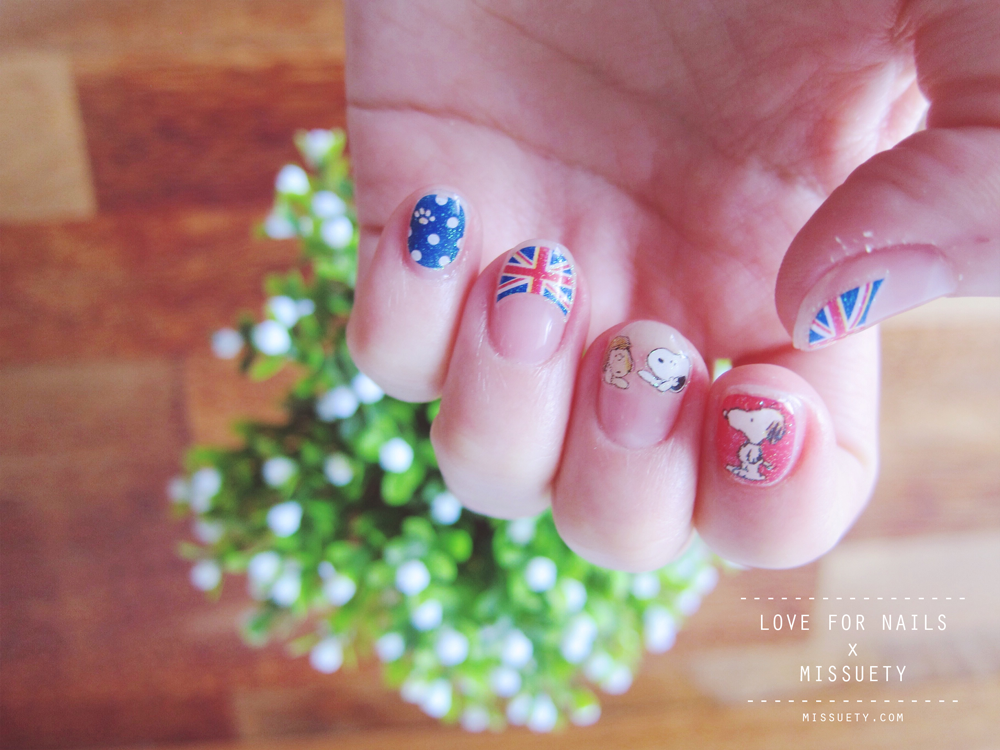 Designs on the right finger nails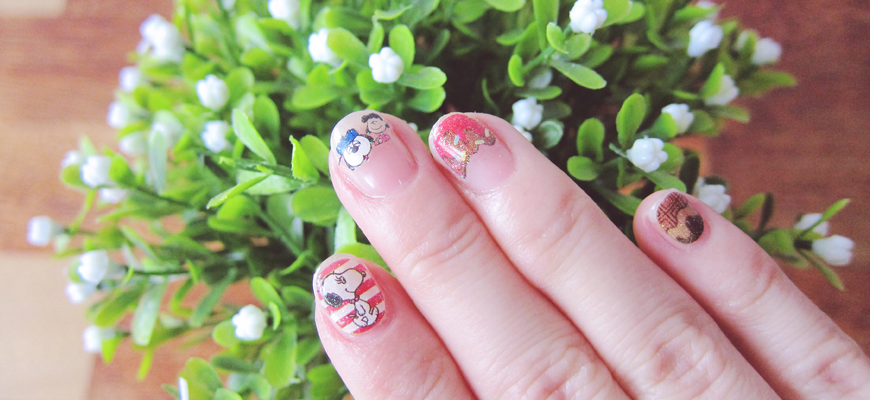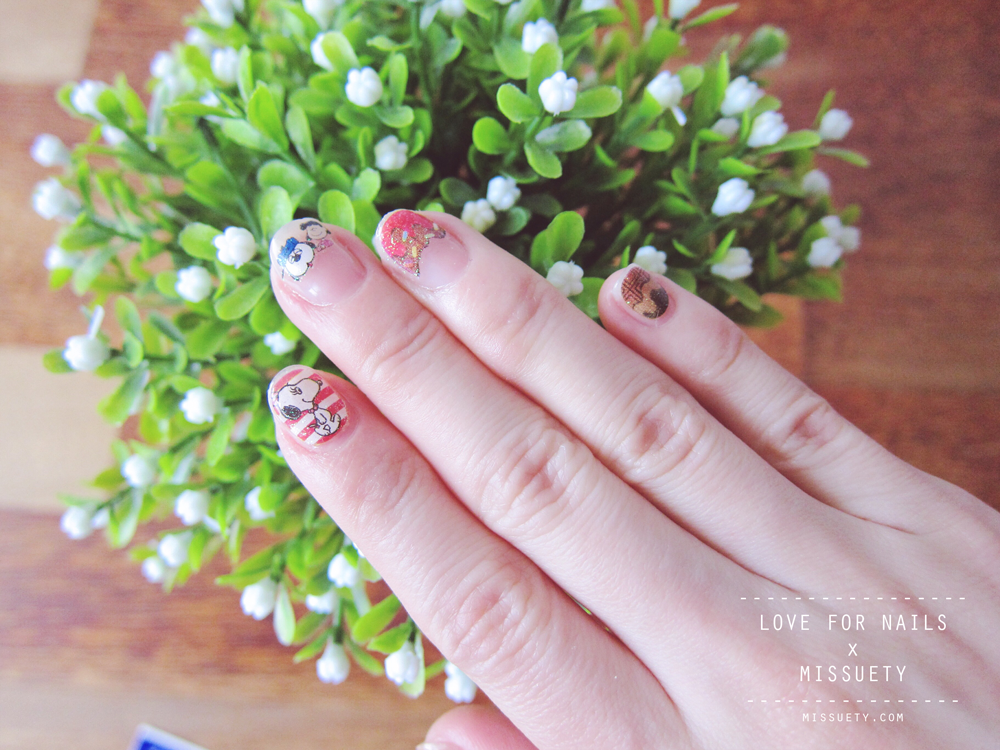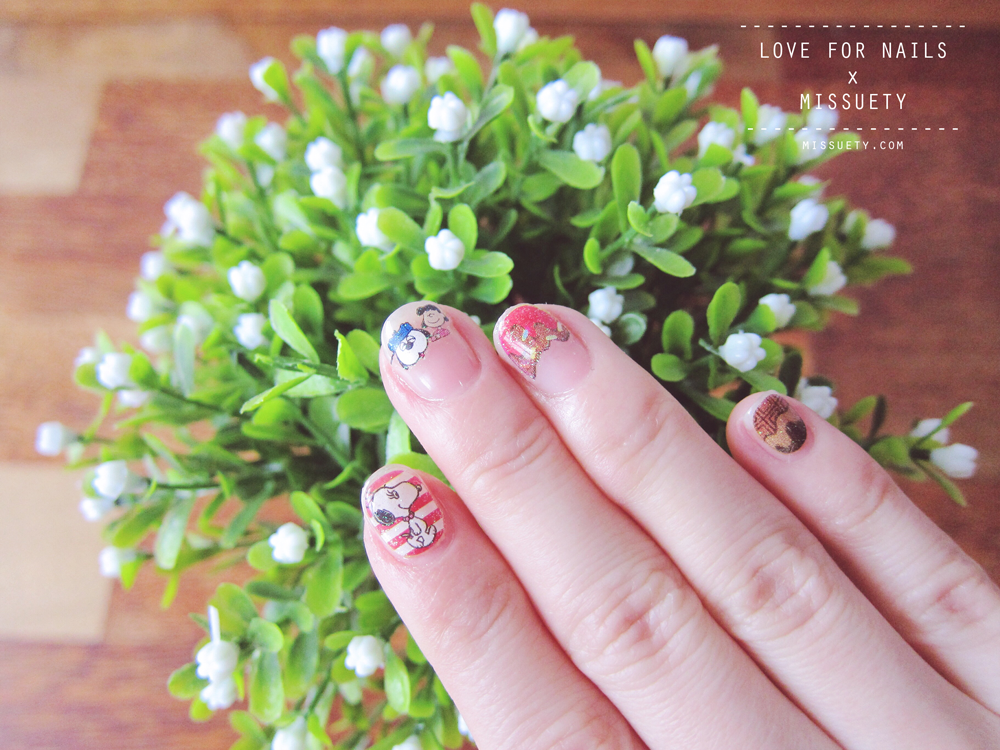 It's really simple and I've only used base coat and top coat for this nail.
Pretty much easy huh!
Just the sticking part needs a little more attention.
That's all and I hope this gives you an idea for your upcoming nail designs!
Enjoy and happy painting!!
Snoopy Nail Design 2015