SEOUL Diaries: Provence Village, Paju
3 Girls One Journey
Day 4:
Gyeonggi English Village – Heyri Art Valley – Provence Village
– SEOUL DIARIES –
So after visiting Gyeonggi English Village, we walked to Heyri Art Valley and the last stop was Provence Village.
WE were lucky enough as we met a Mr. Nice Guy who actually came and asked us some questions regarding Heyri Art Valley for survey purposes and he ended up offering us a ride to Provence Village.
If he didn't offer us that ride, we might be walking 30 minutes on foot to Provence Village in such chilly weather.
He could actually speak some English and had a little chat where he introduced us a famous bakery in Provence Village selling delicious Garlic breads.
It was so nice of him to drop us right in front of the bakery so we could go in and try the Garlic bread.
(Although at first we thought he could be some bad guy trying to cheat us foreigners or has some bad intentions or whatsoever. It was pretty frightening when he offered to give us a ride to Provence Village. REMEMBER what your parents always tell you when you were young? "Do not simply follow strangers or get into the strangers car". That came in mind when he tried to tell us that he could give us a ride using a little sign language and broken English.)
Anyways, this is how the bakery looks like.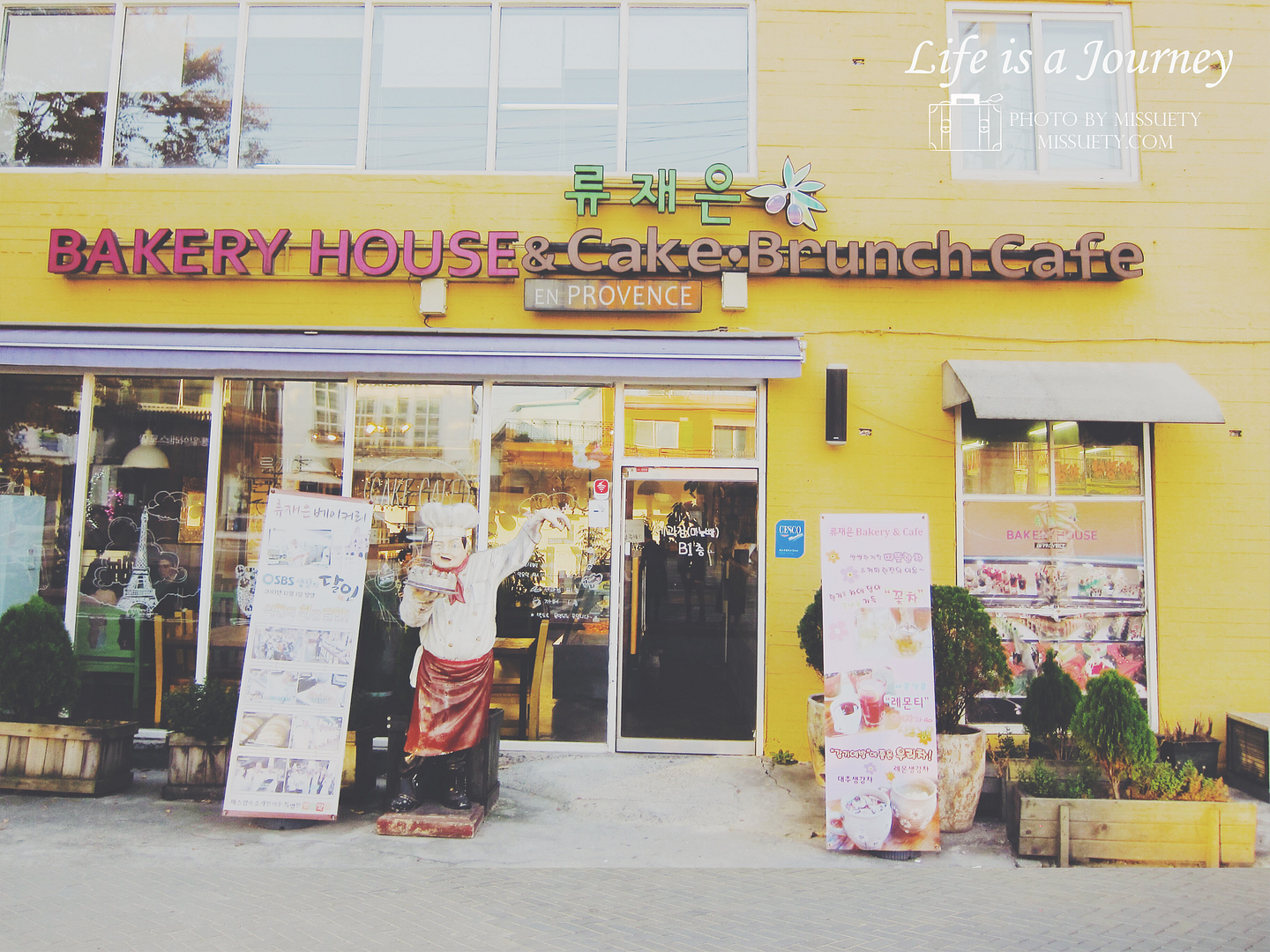 Very nice setting and a cozy place to hang out.
As we enter…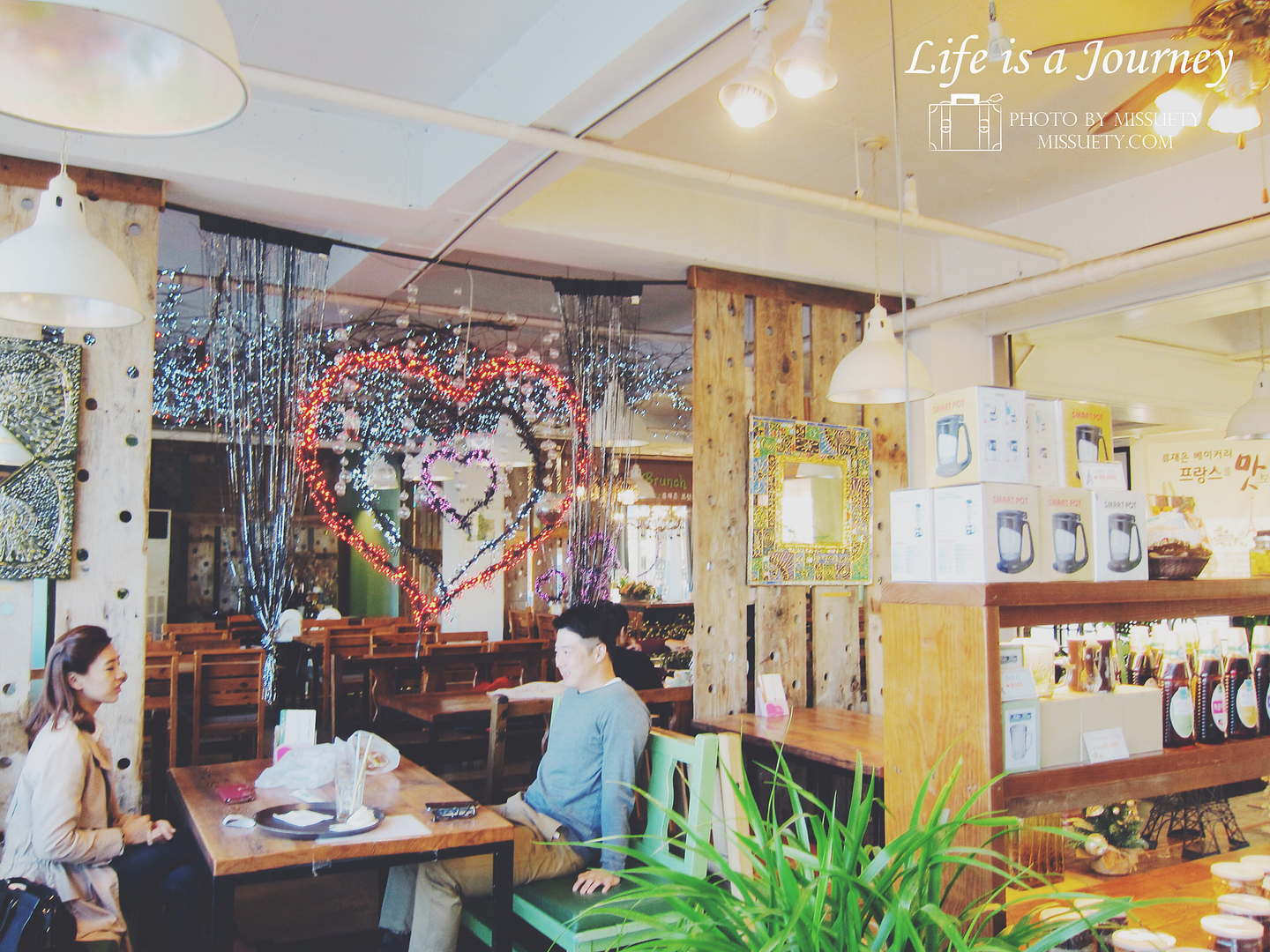 It's a 2-storey building where the upper ground being used as a cafe and the lower ground is the bakery with a variety of buns.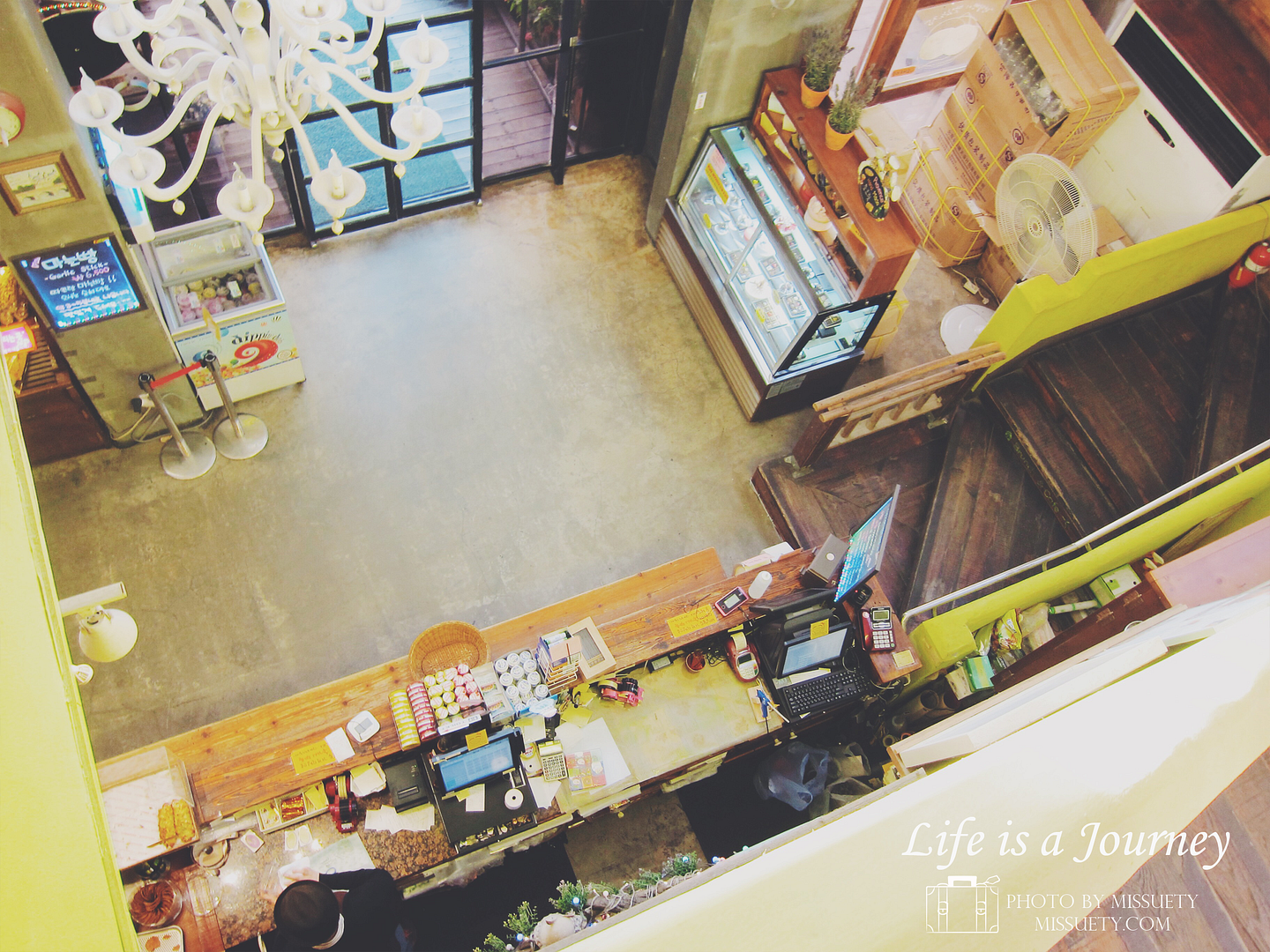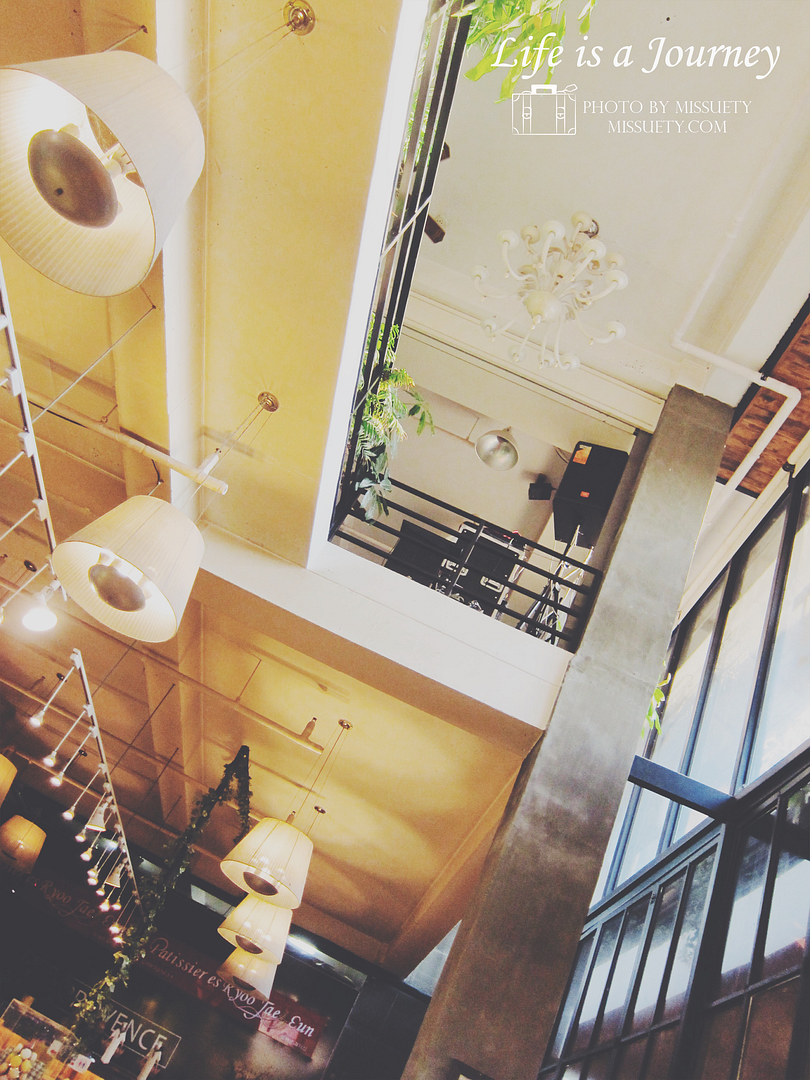 It's like HEAVEN for bread-lovers!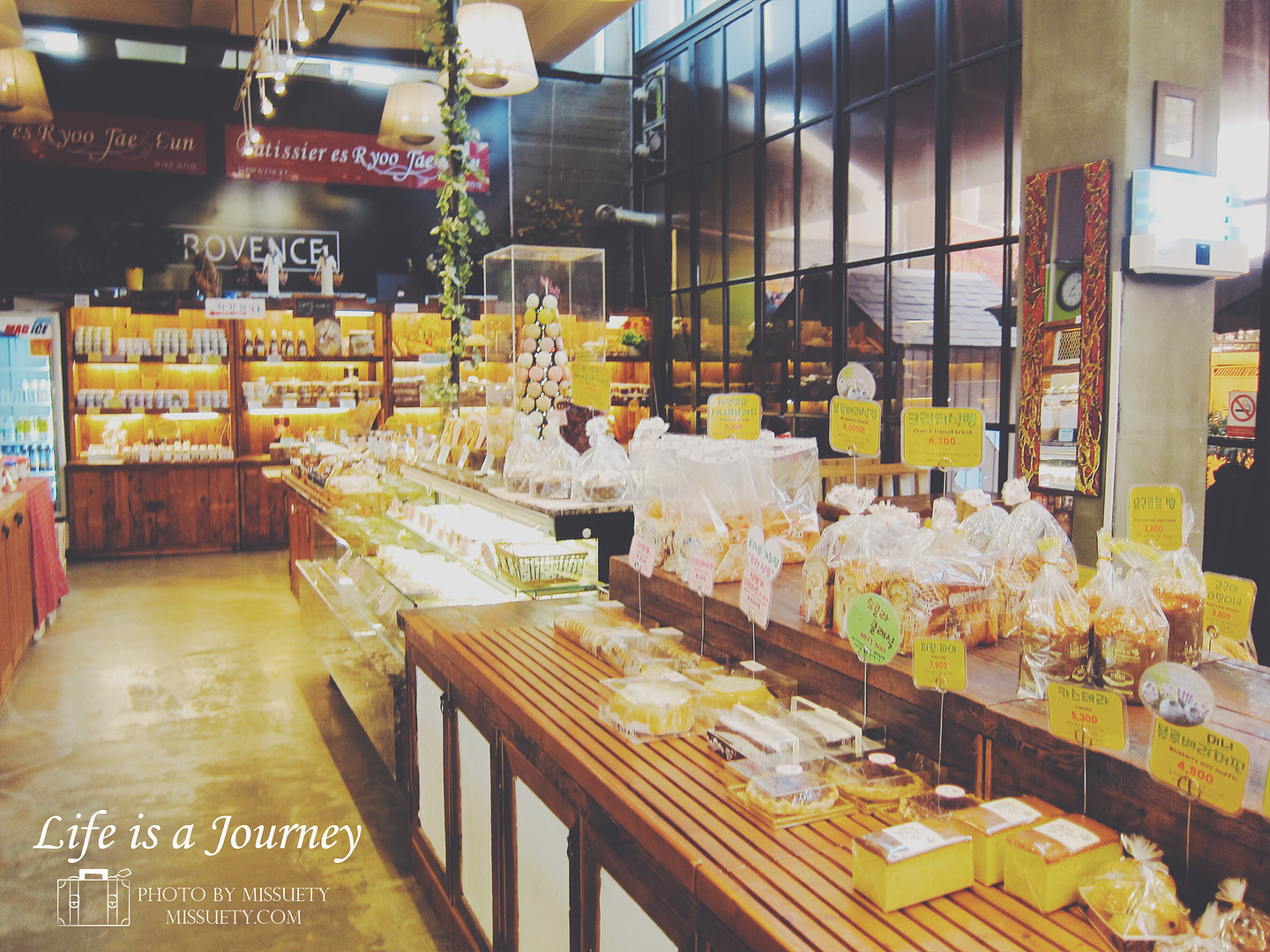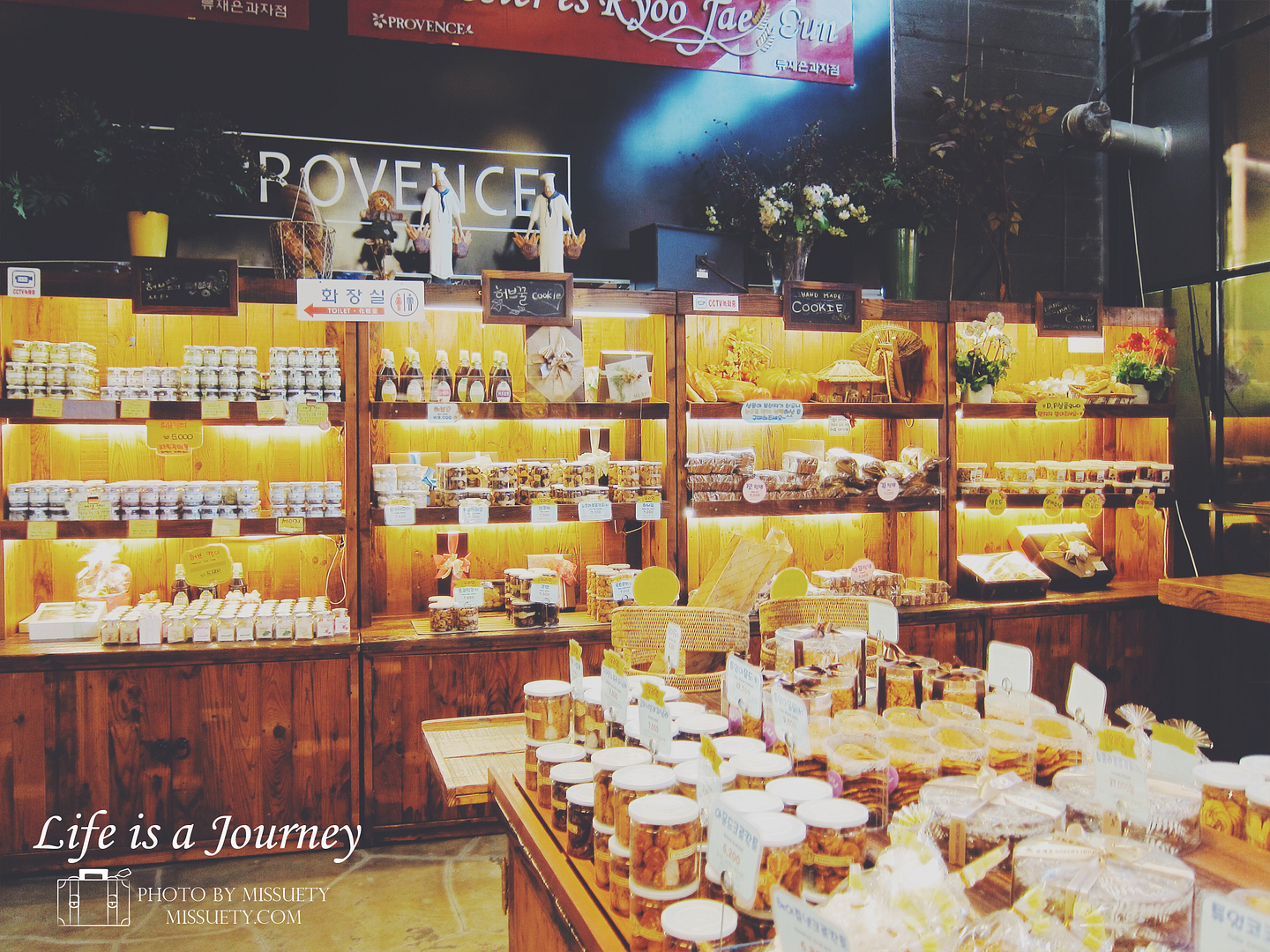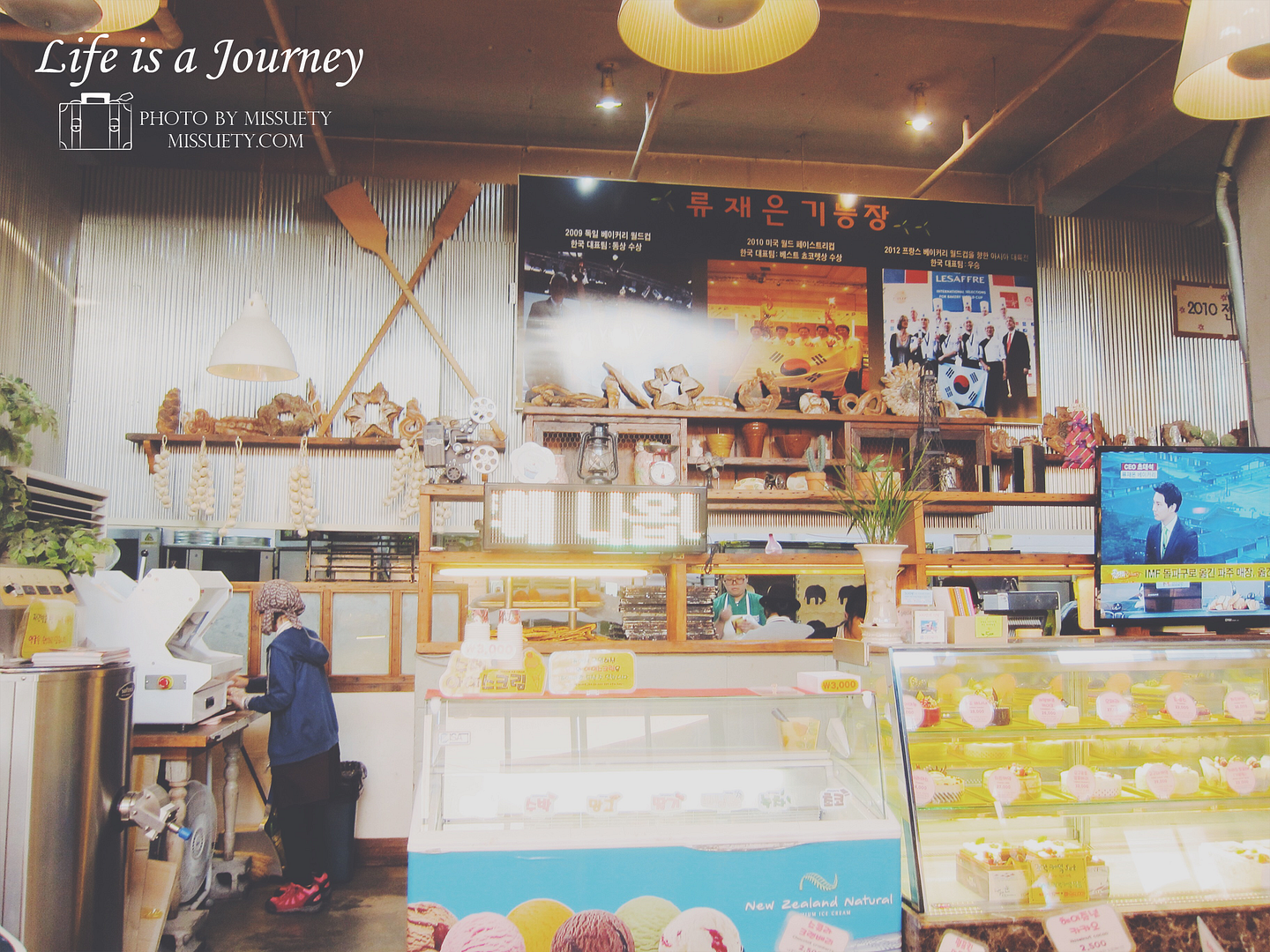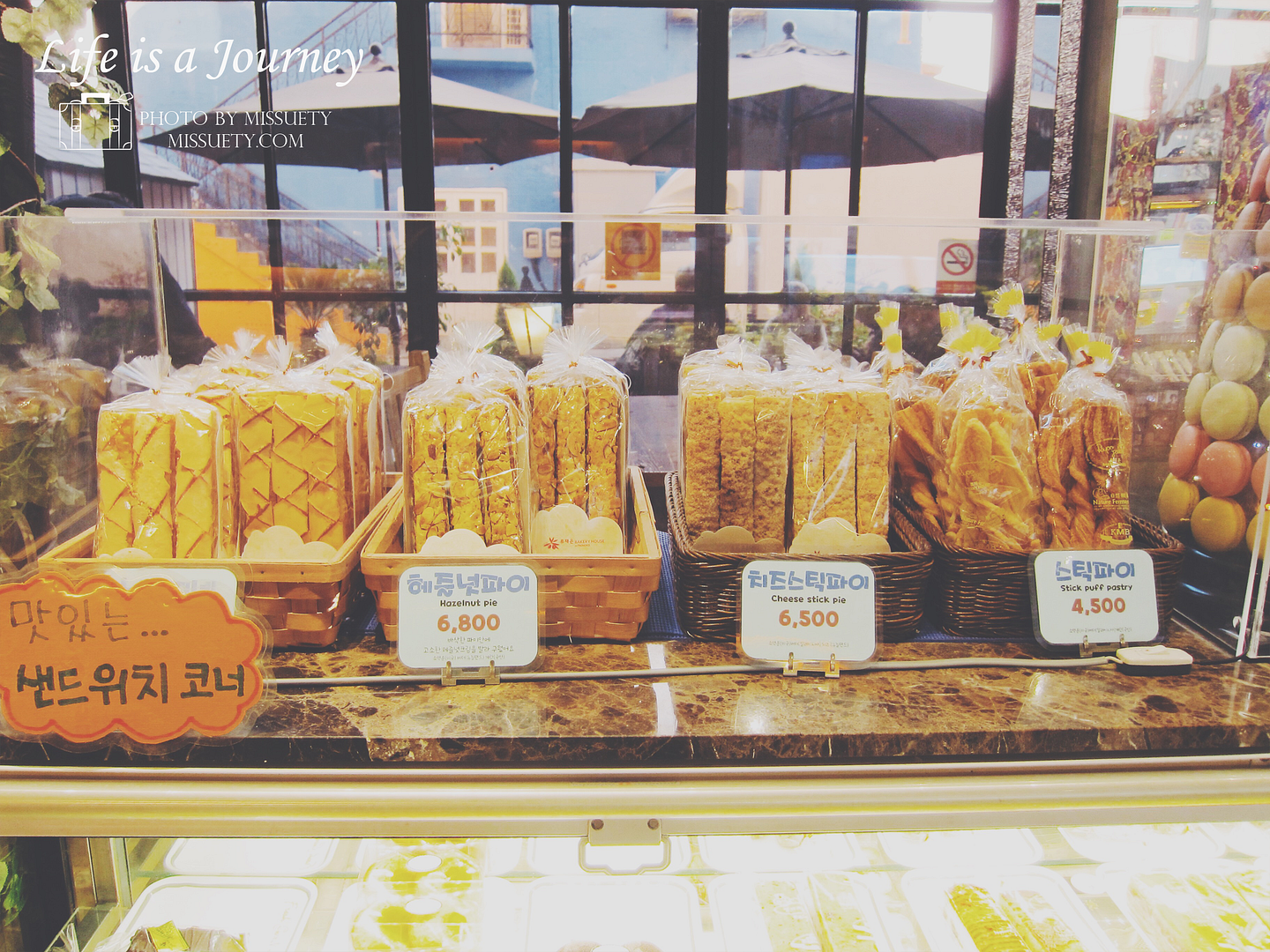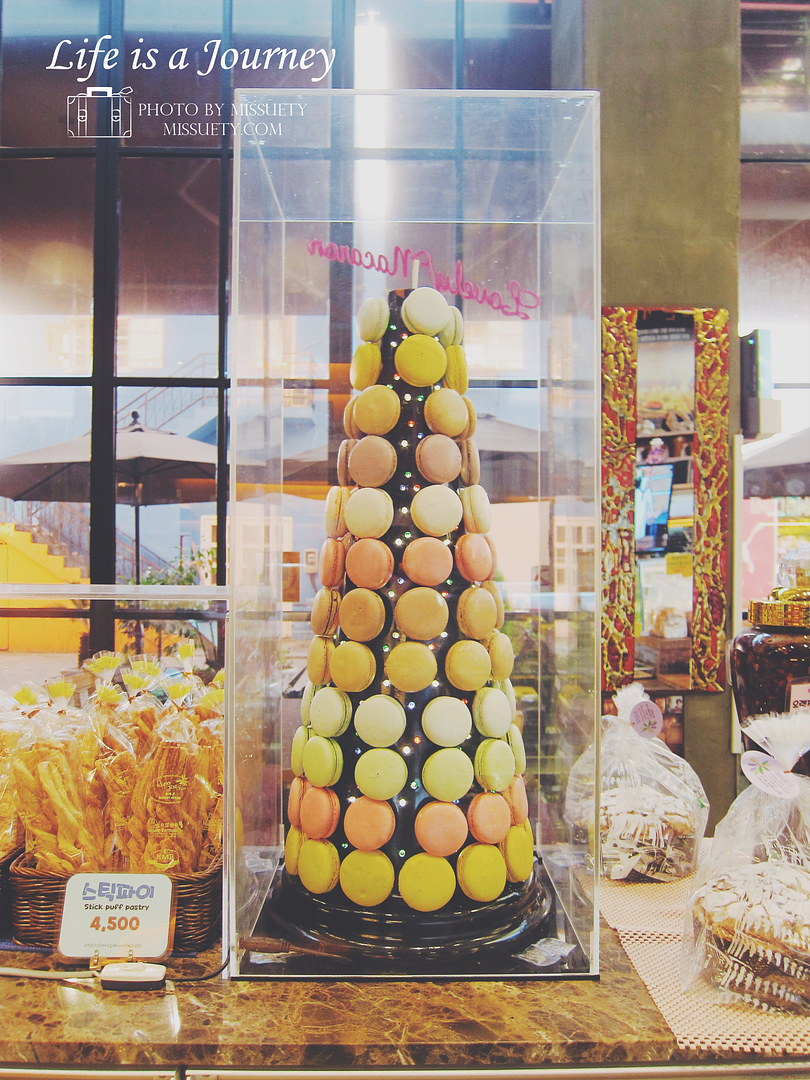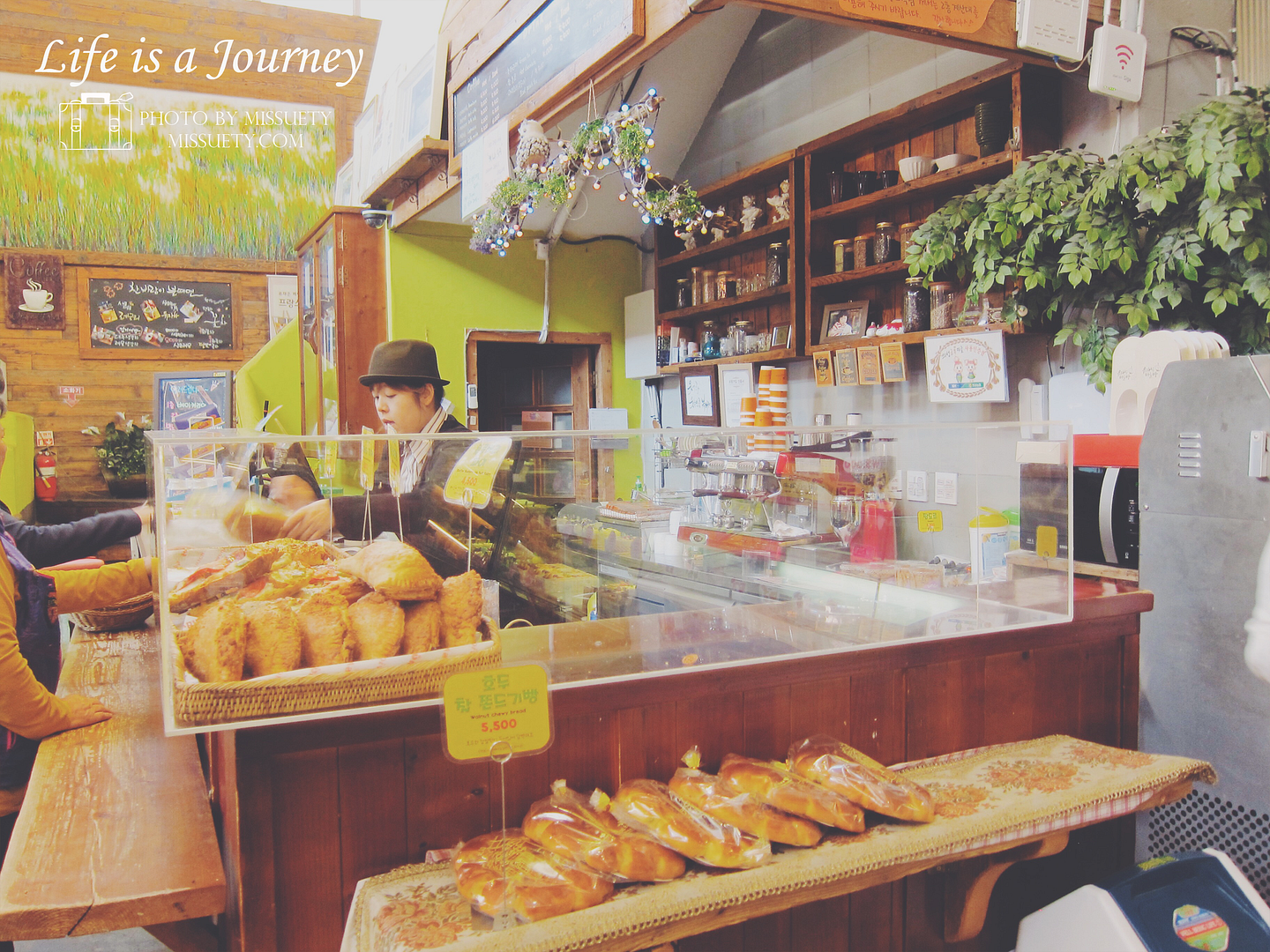 So by just looking at the bun/bread shelves, you can tell which is the most popular bread/bun in this bakery.
Of course it's the Garlic flavored one.
Only 1 left by the time we were there so we quickly grabbed on it.
Not cheap for just bread sticks like that… 6,500 won
We all tried it and find it to be too sweet.
We are probably used to the salty type of Garlic bread instead of the sweet type.
Honestly, I didn't expect Garlic bread to be sweet as I never had sweet ones before not until I had this.
So … I guess I won't be recommending this to those who comes here even though I know locals brag about how good it tasted and all but still I don't think it's that good at all.
You may try if you like sweet breads and in case you wanna proof that I'm wrong! haha
After we're done eating or food tasting, we decided to continue on with our journey and took a stroll around Provence Village.
The entrance below leads you the open area or so-called garden.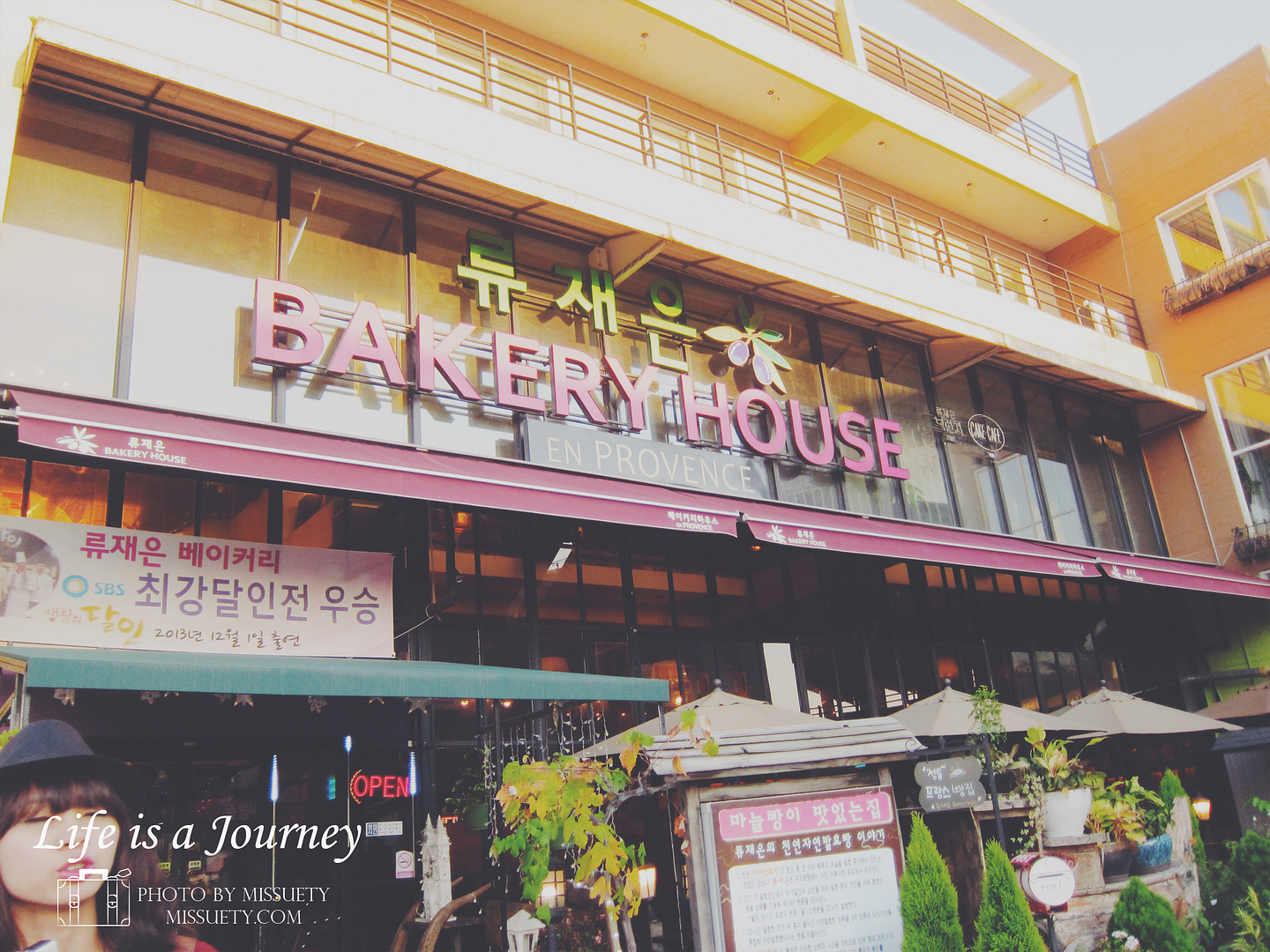 Cafe and restaurant.
Here's the map of the whole area but you wouldn't need this as this whole area is not very big.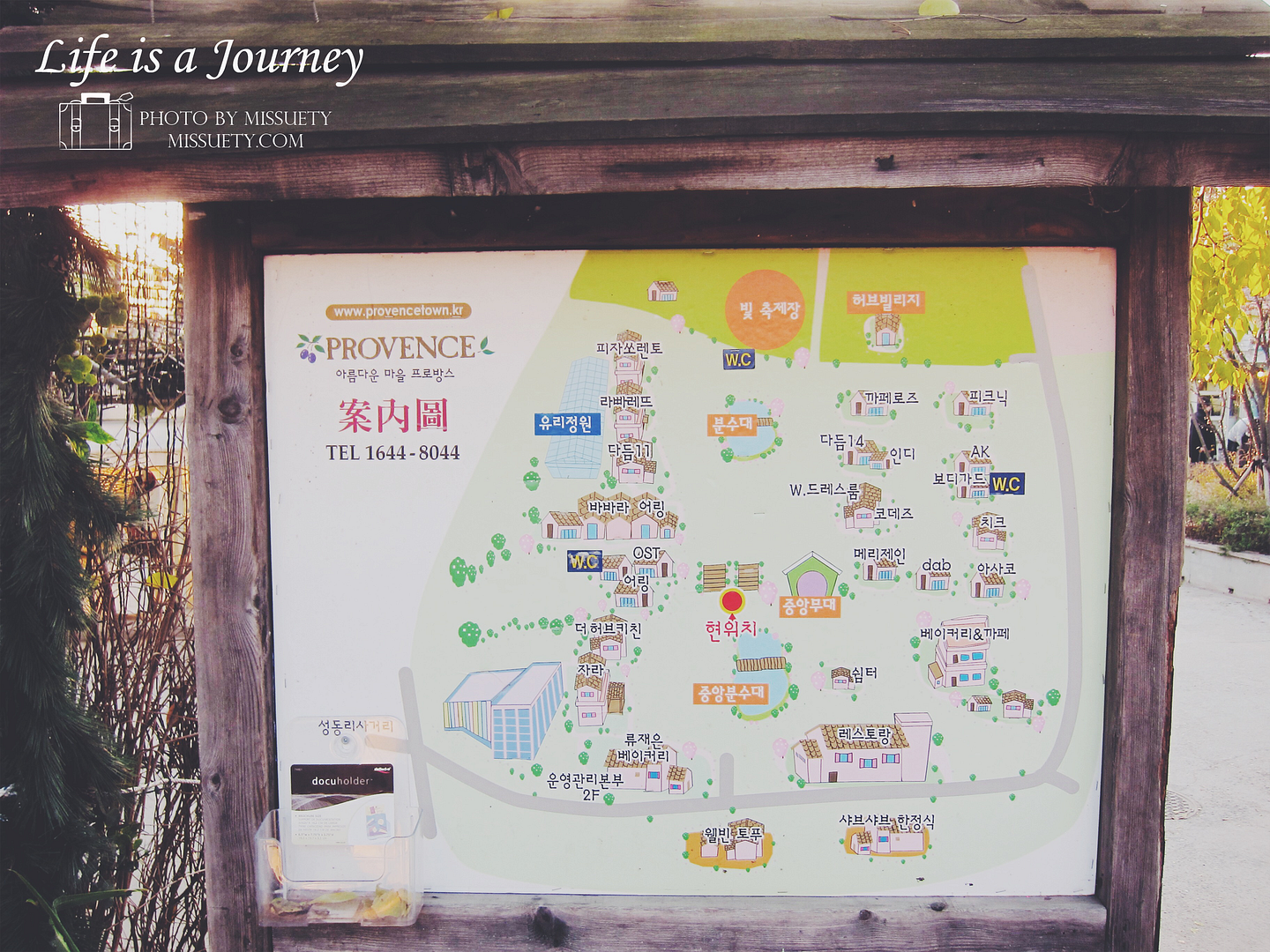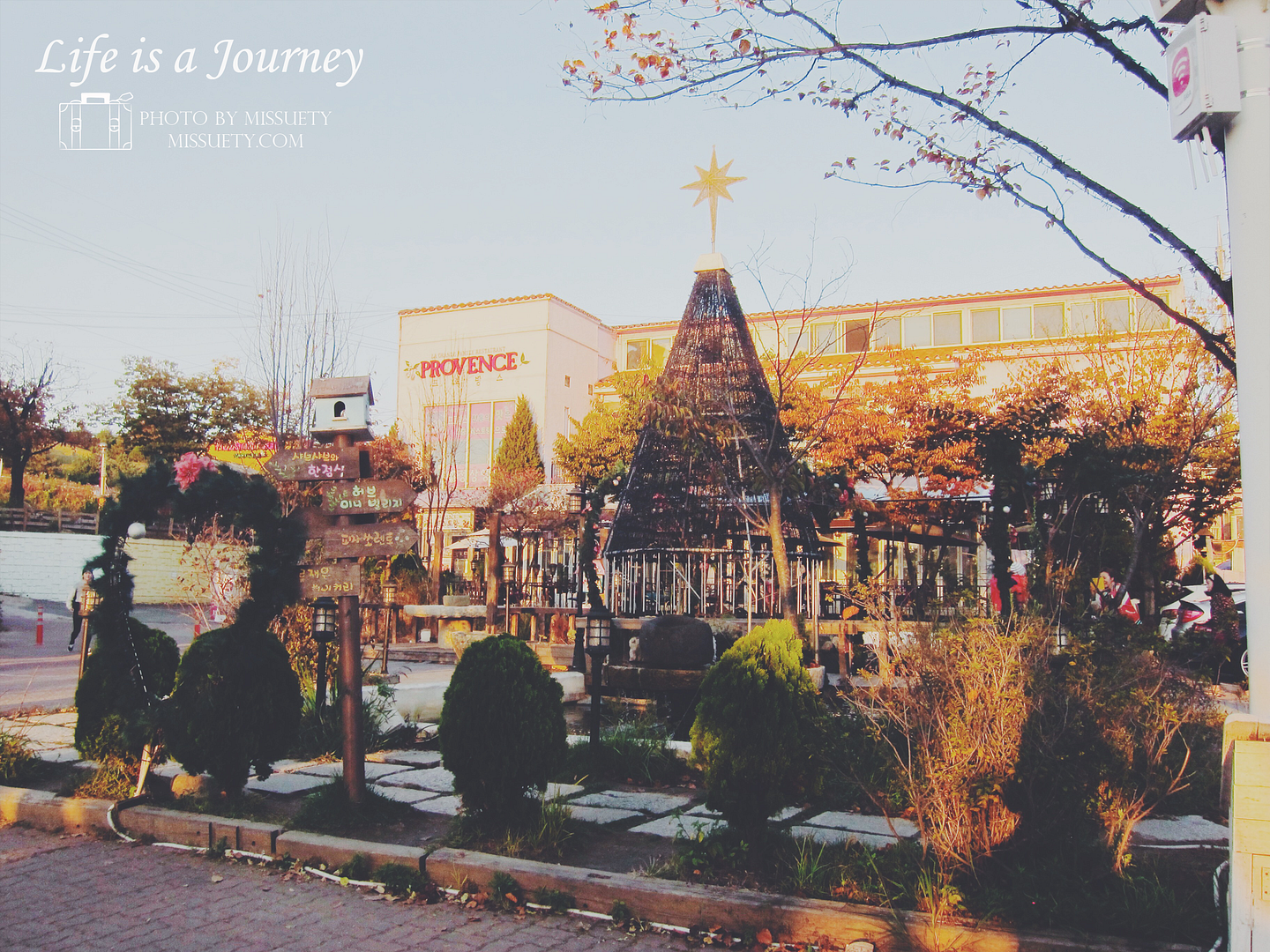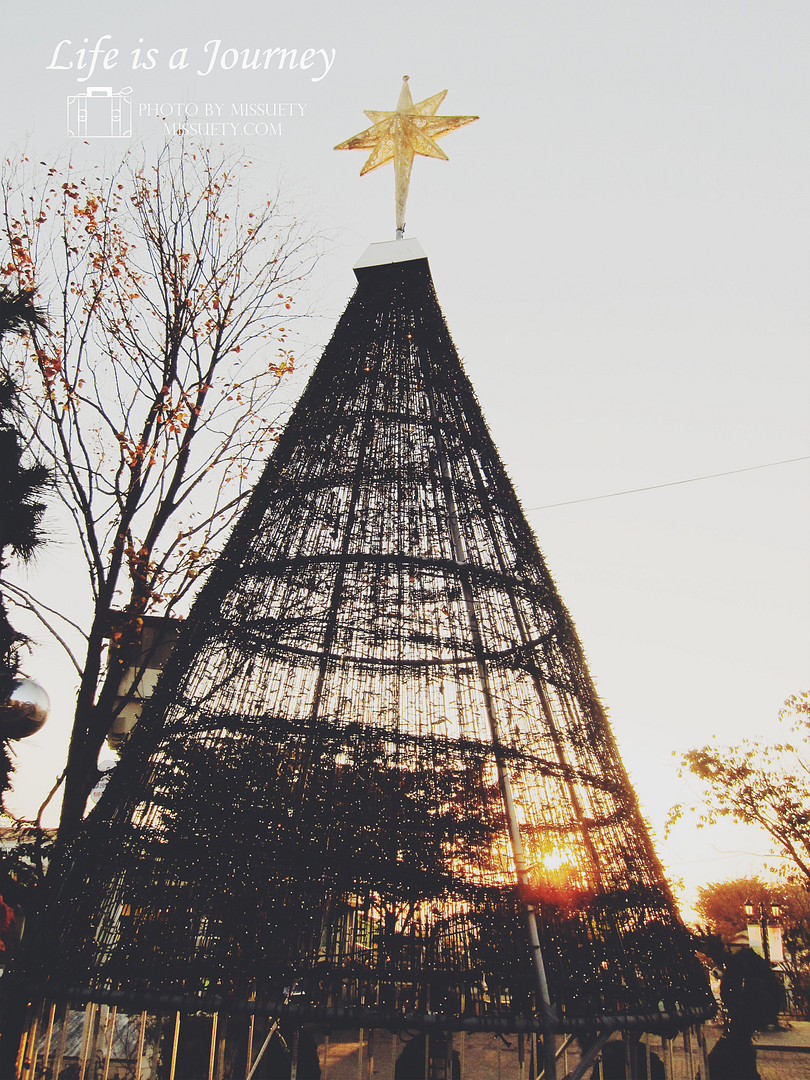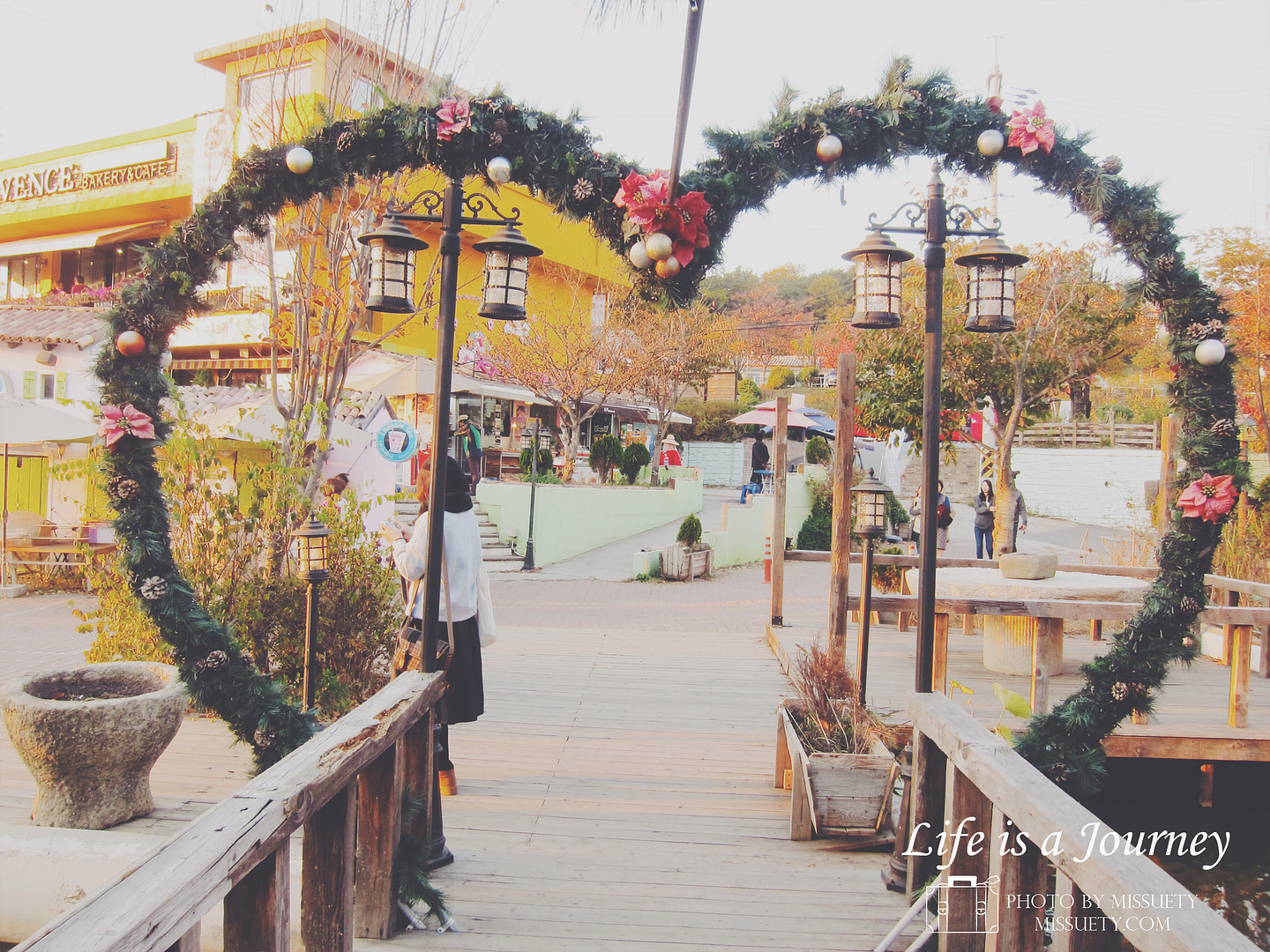 Here's another bakery which I think is the same as the one we went to.
We did not peek in so I'm not too sure what they have in there.
Besides cafes, bakeries and restaurants, there are many nice shops selling nice stuffs from clothes to accessories and home decos.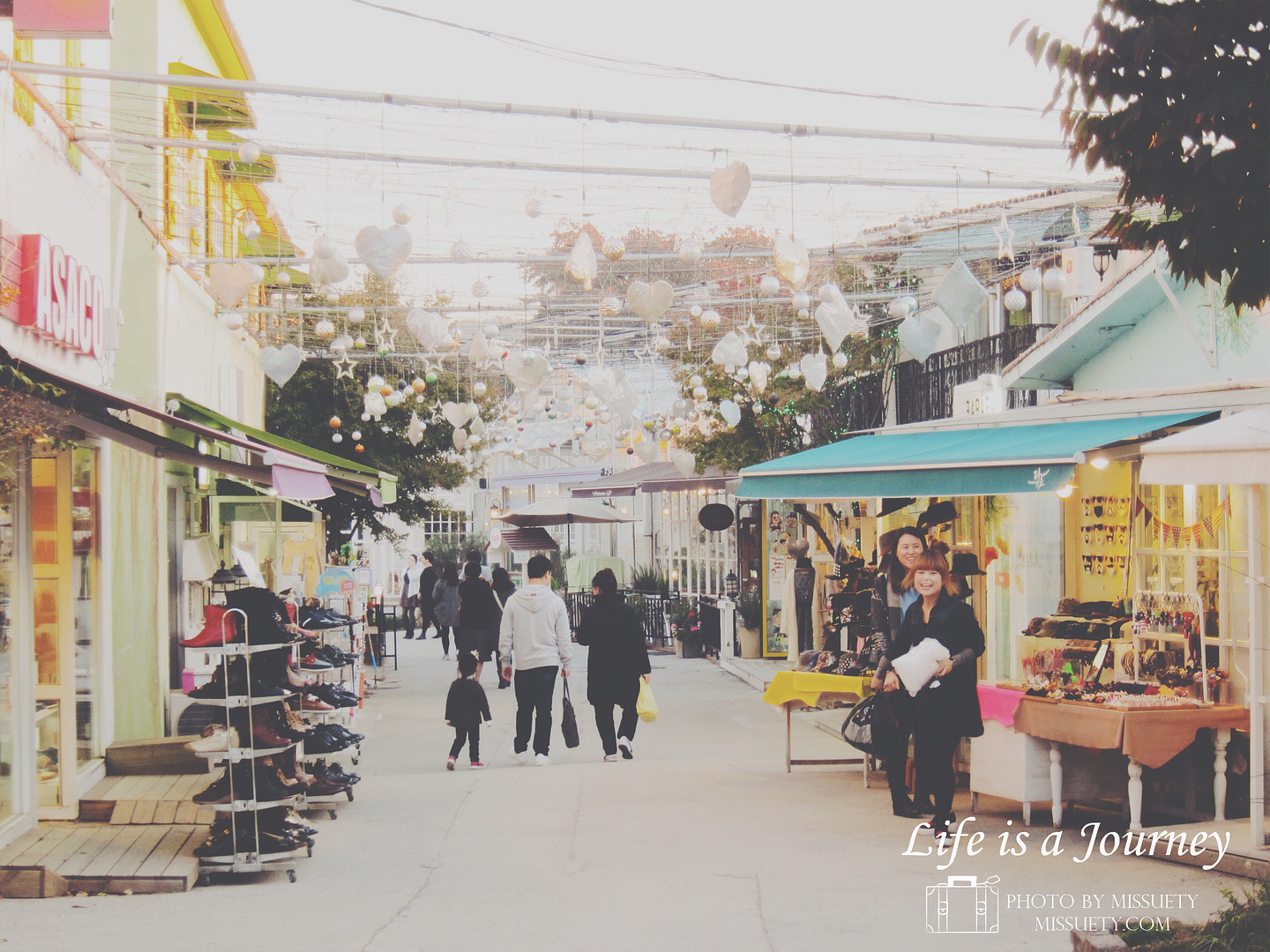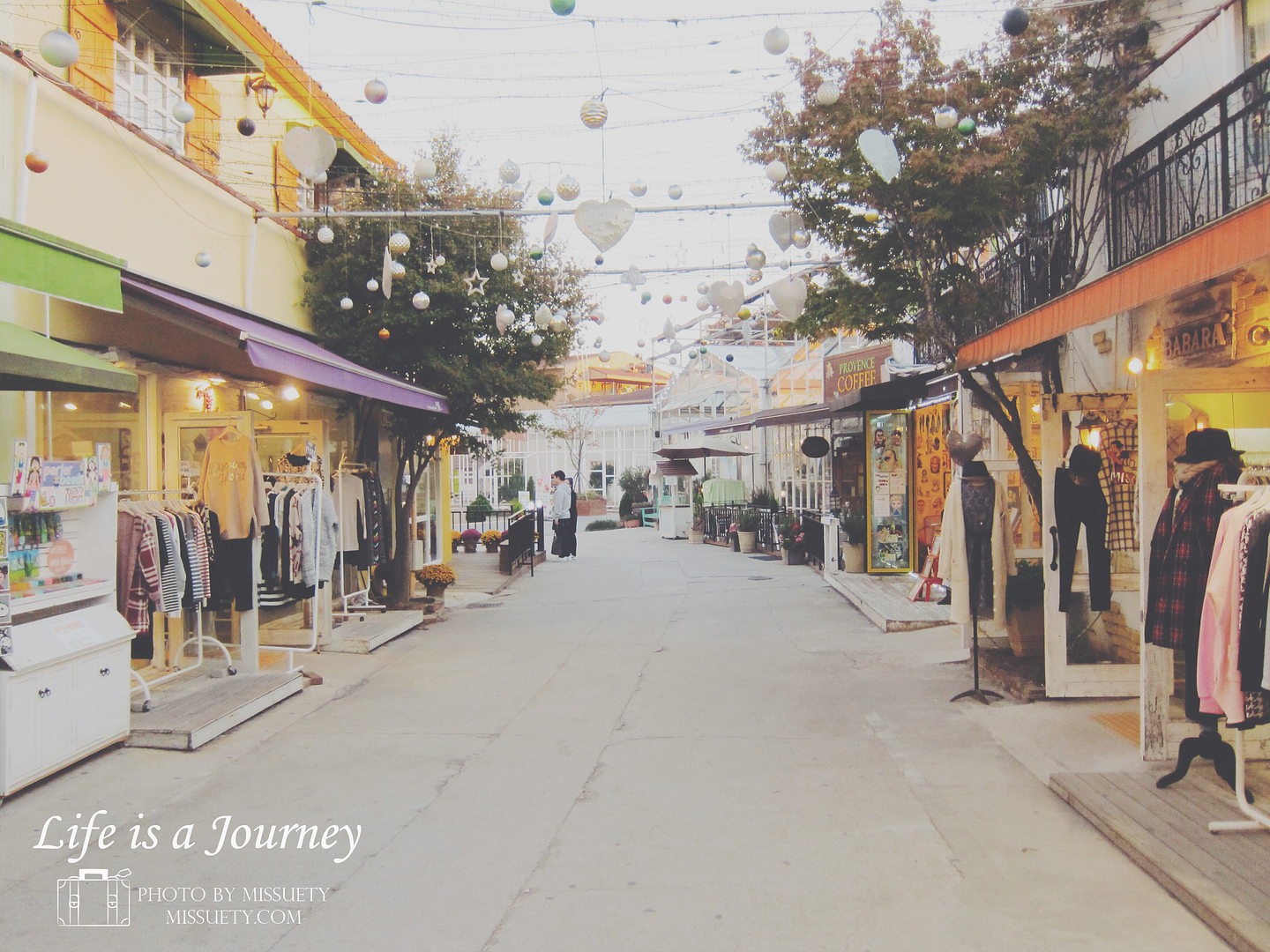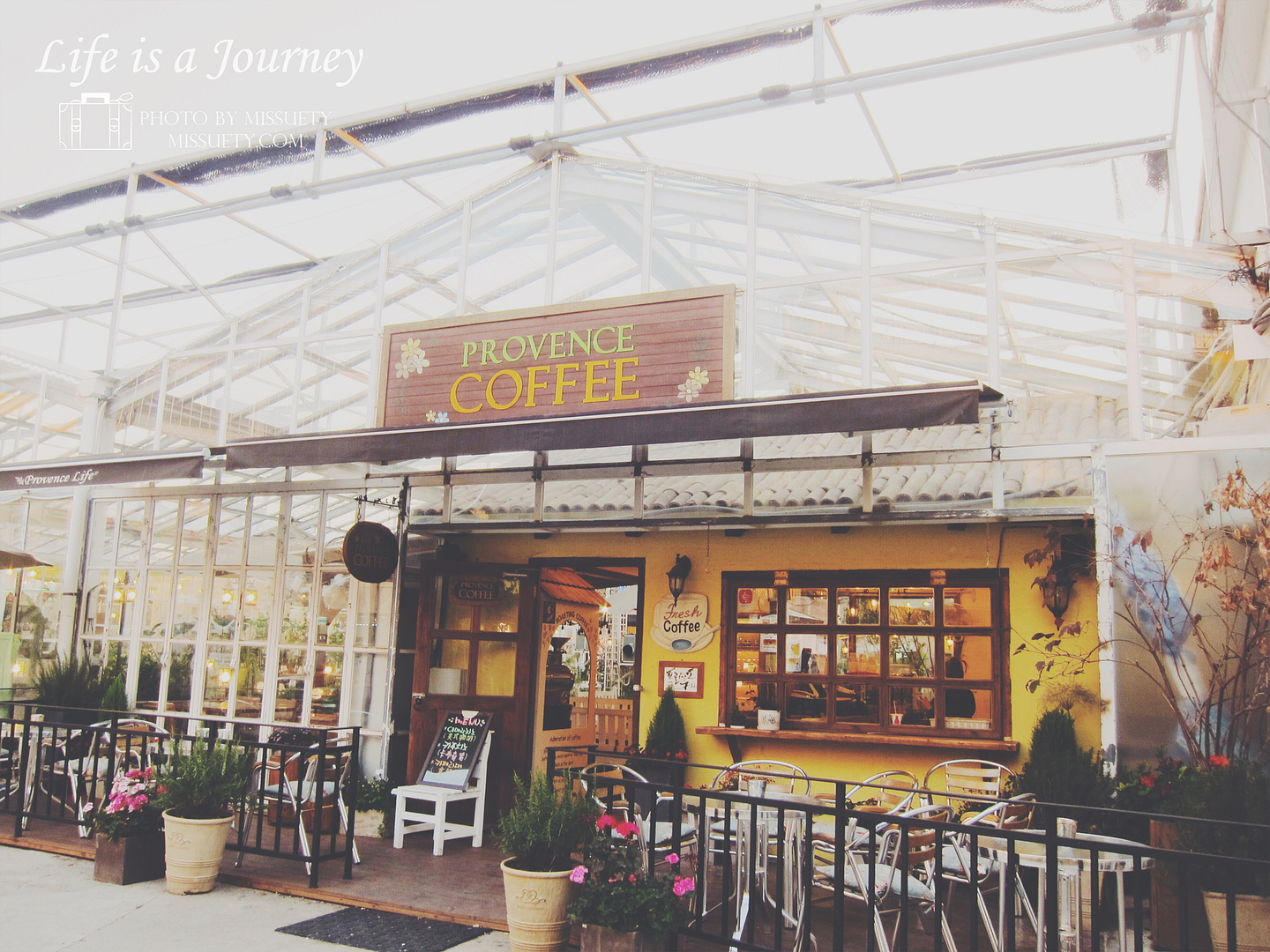 There are many shops selling interior deco items in this village and most are of English-style.
You might be able to find some unique and pretty deco items from here to bring home with you.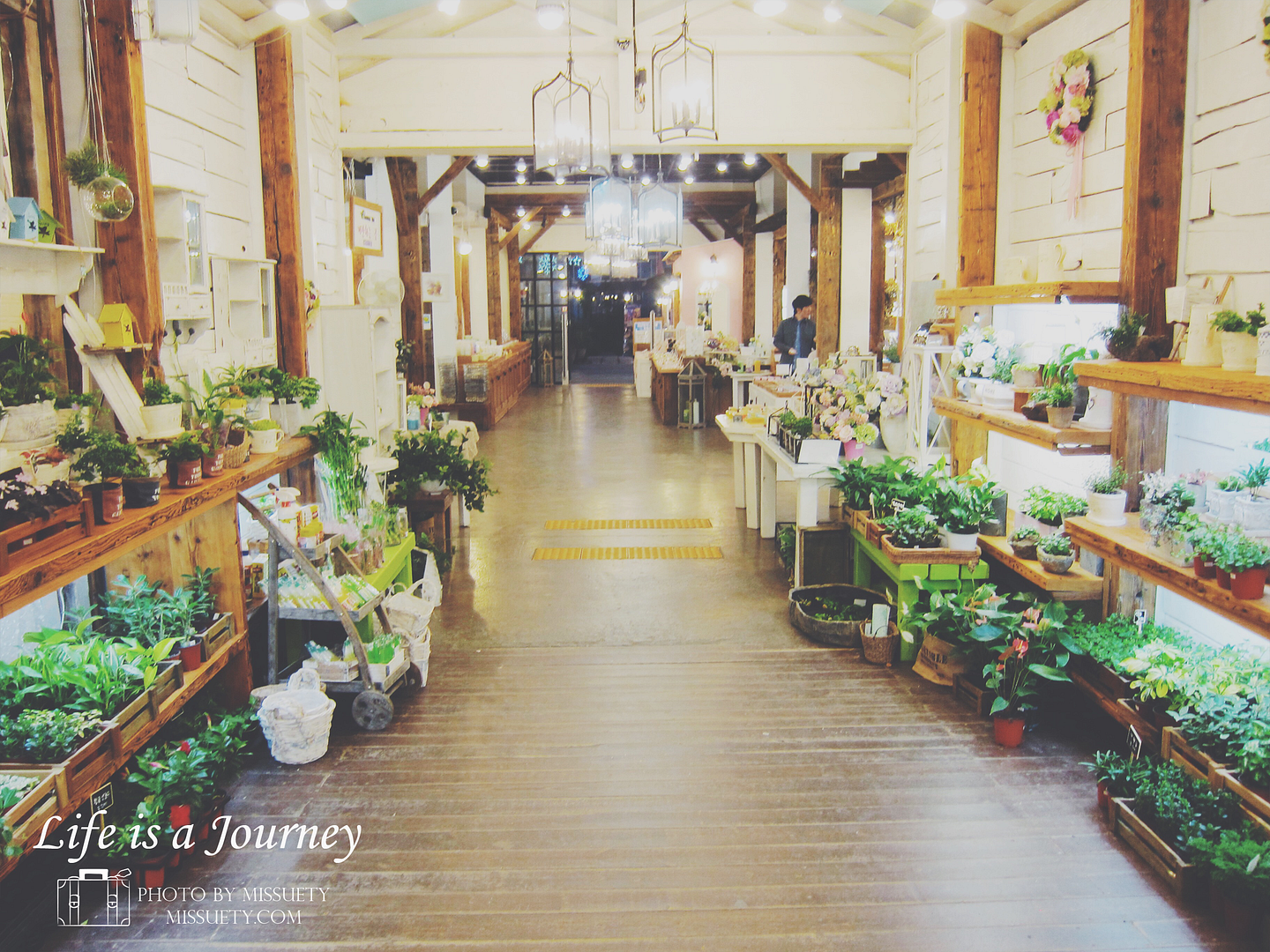 More shops can be found in this building.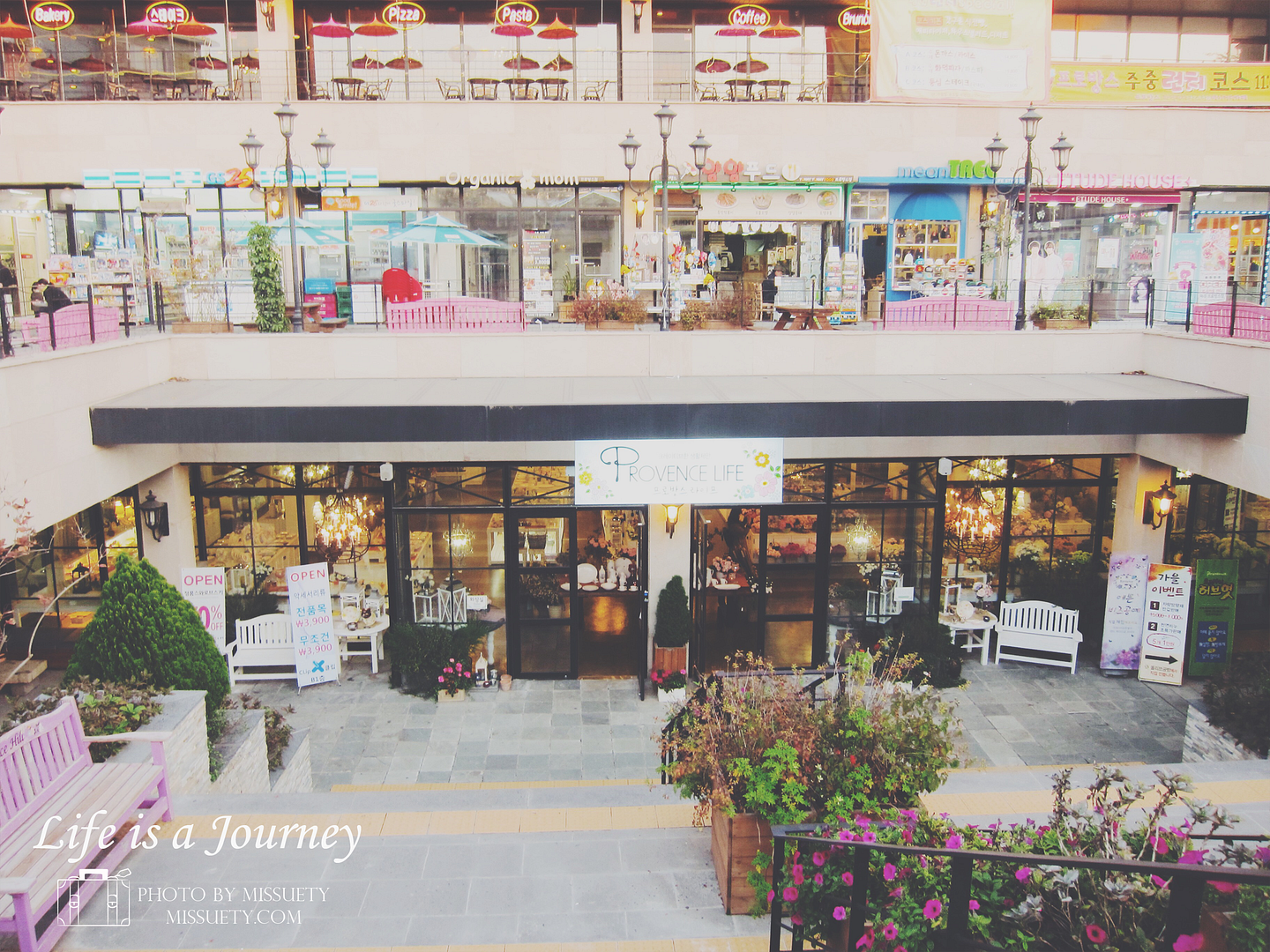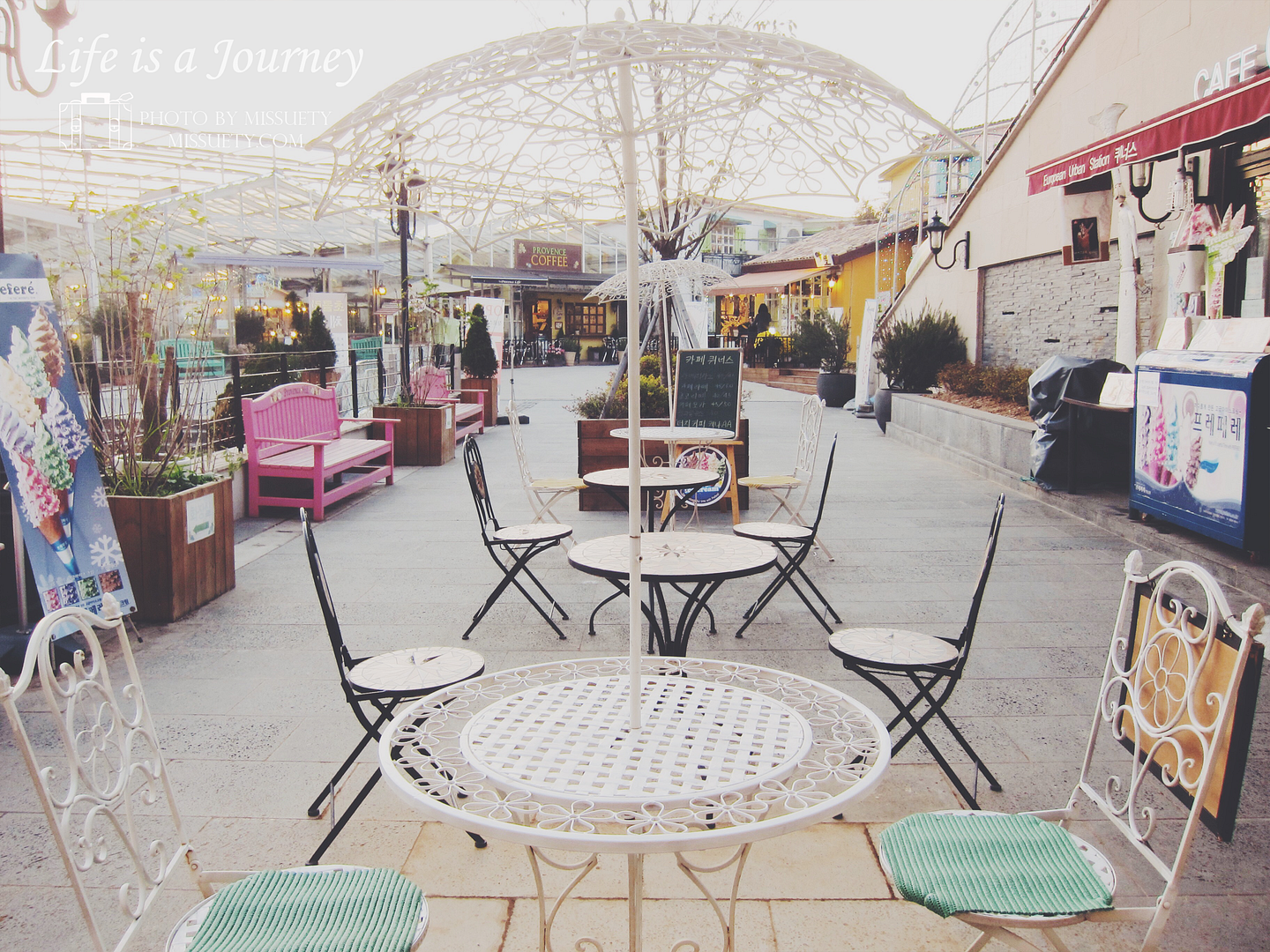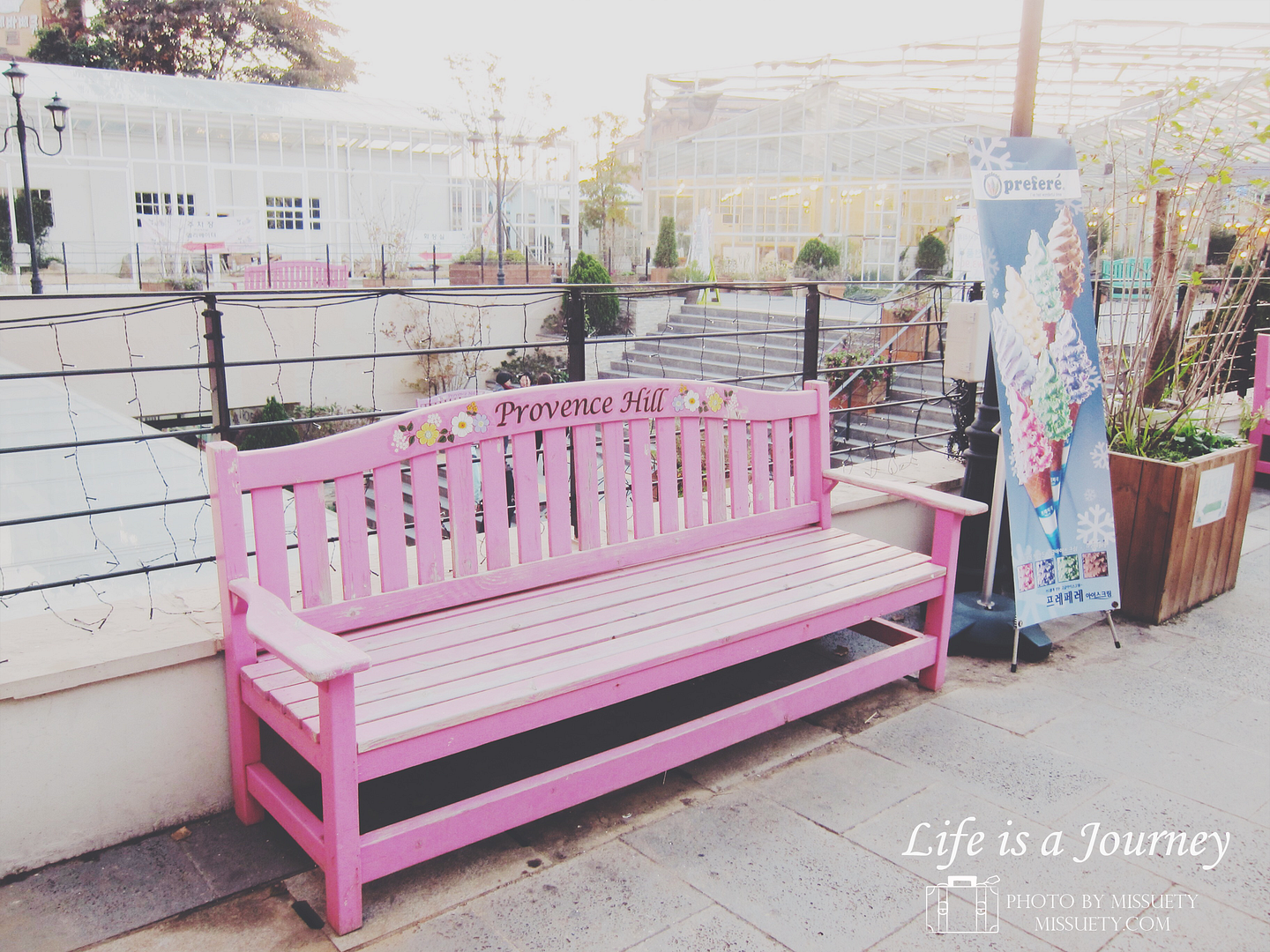 Love the sky at that very moment..
The moon is out and the birds flew by..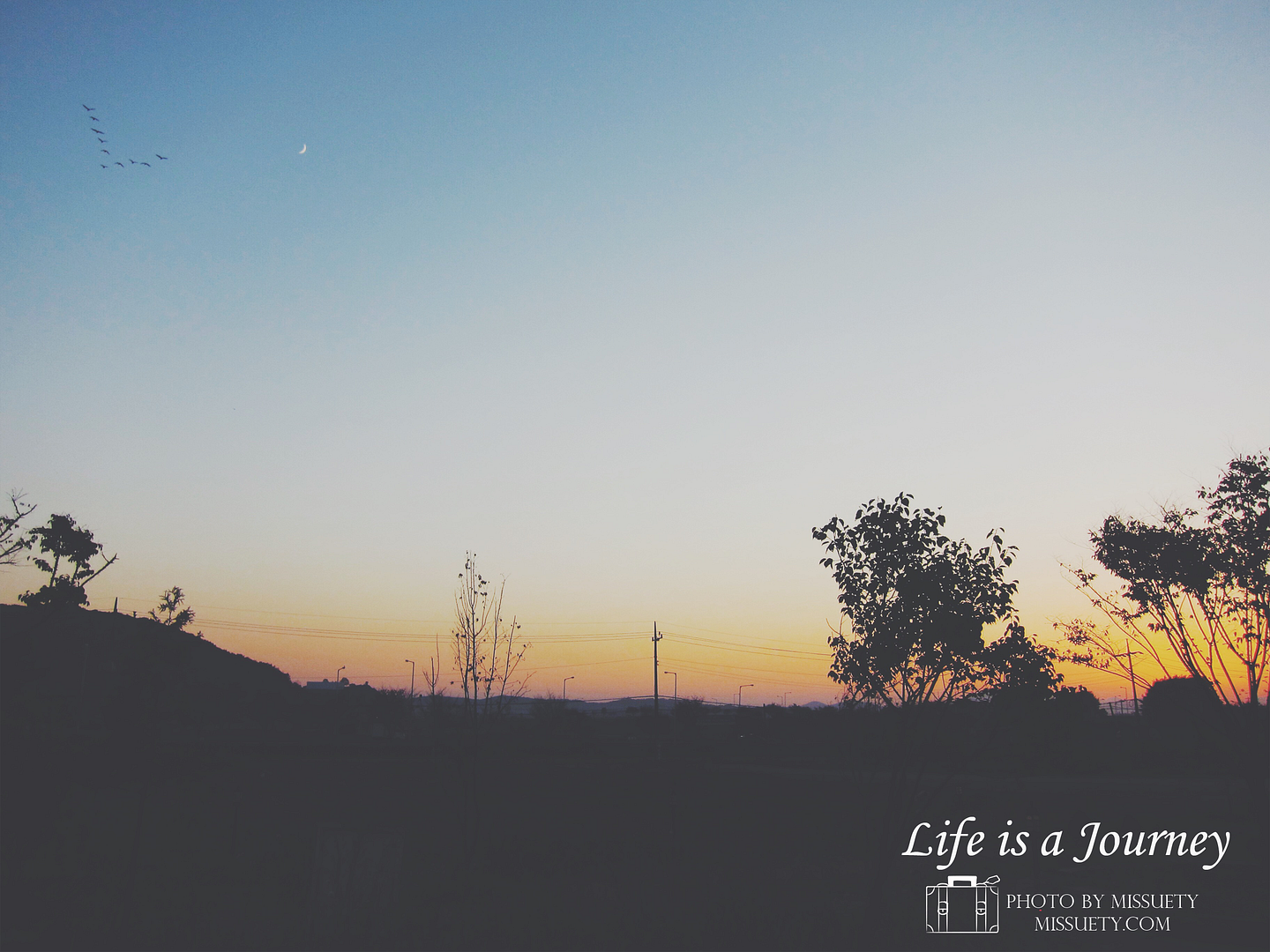 There's also a Herb Mini Village but the crops seem to be all dead.
Also, did you know that Provence Village was also a shooting place for the well-known K-Drama "My Love From The Star"?!
Though the scene from here only appeared like less than a minute in the drama..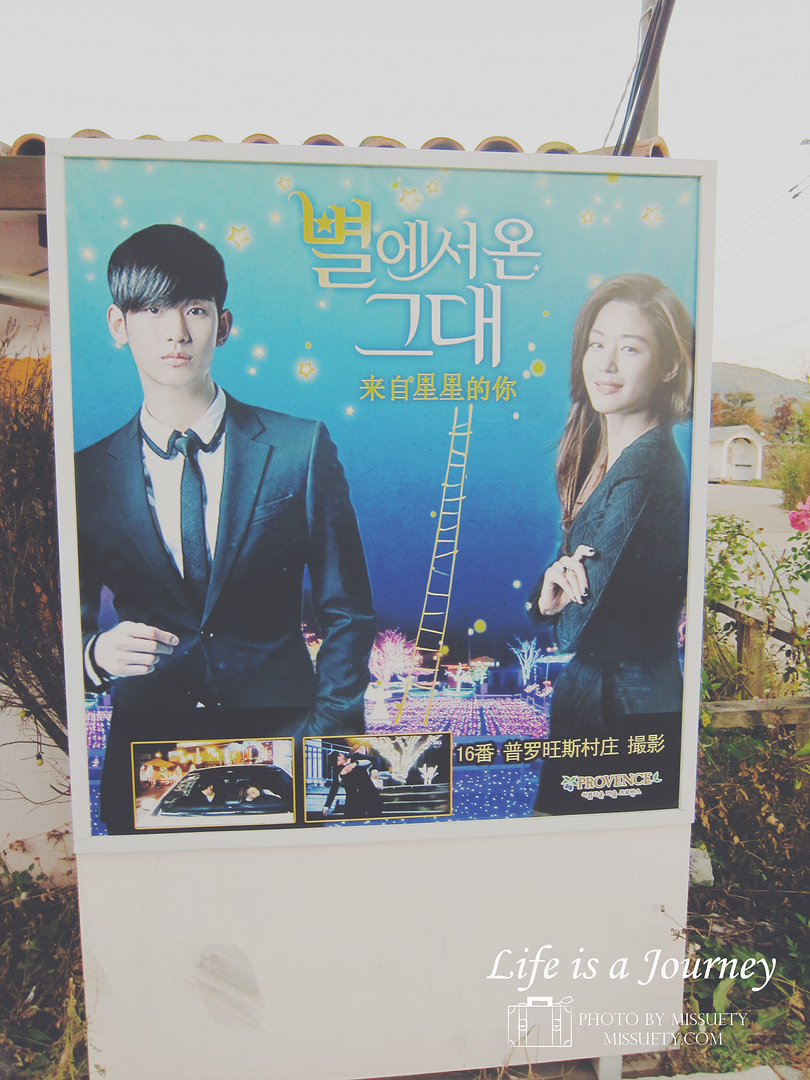 I find this store selling kids clothing very unique and took a few pictures of it.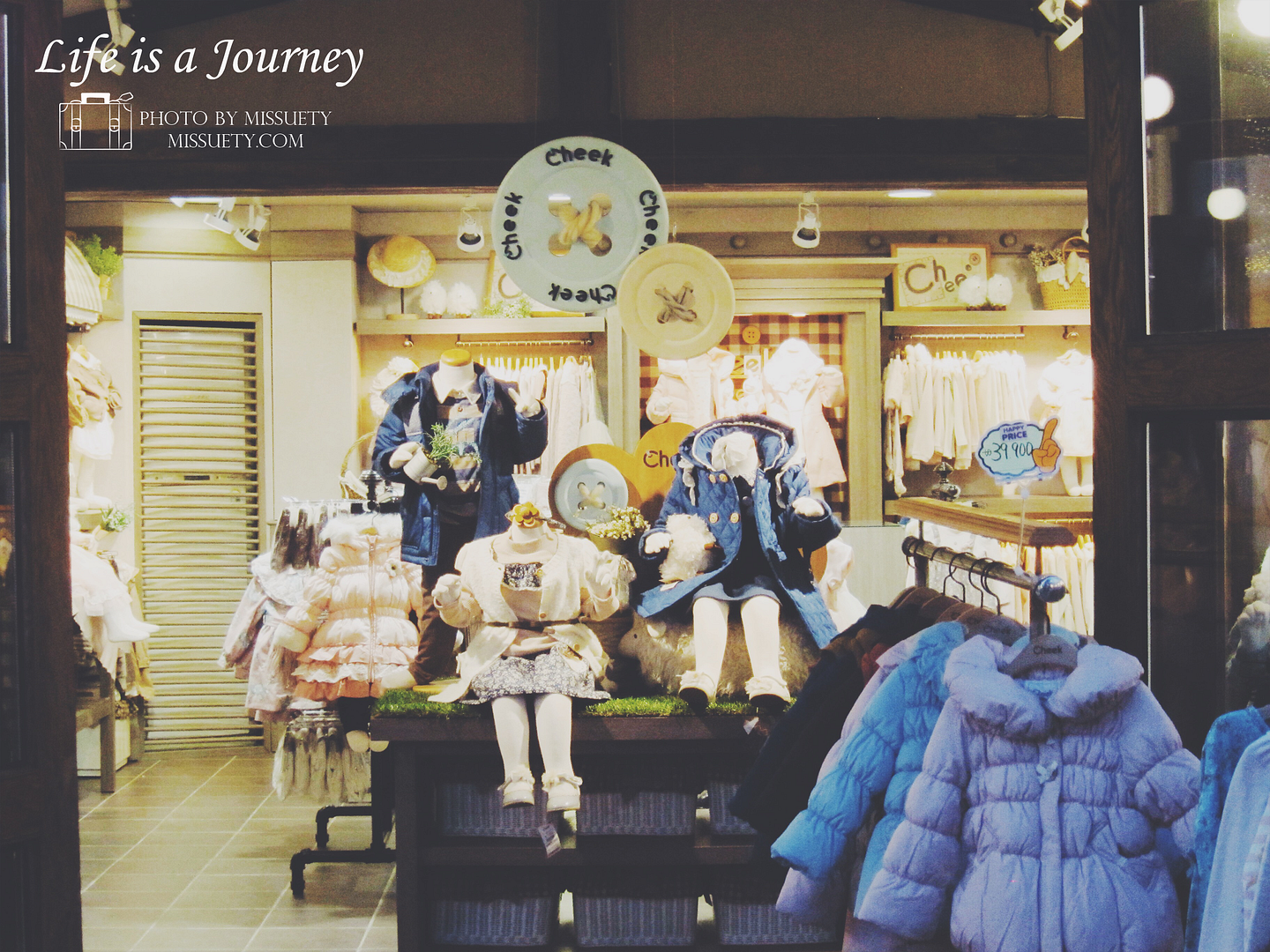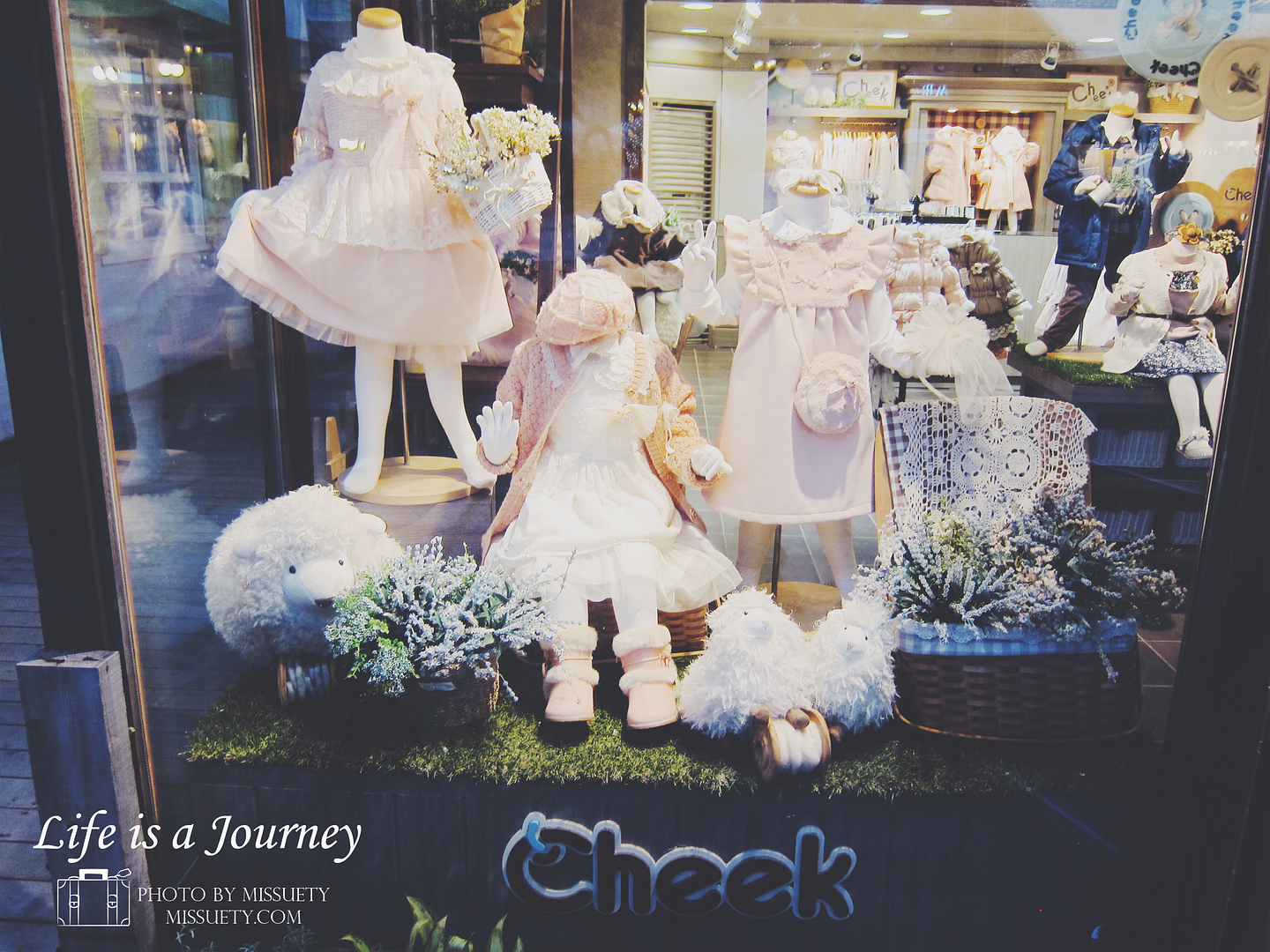 Would love to dress my future kid in these pretty clothing.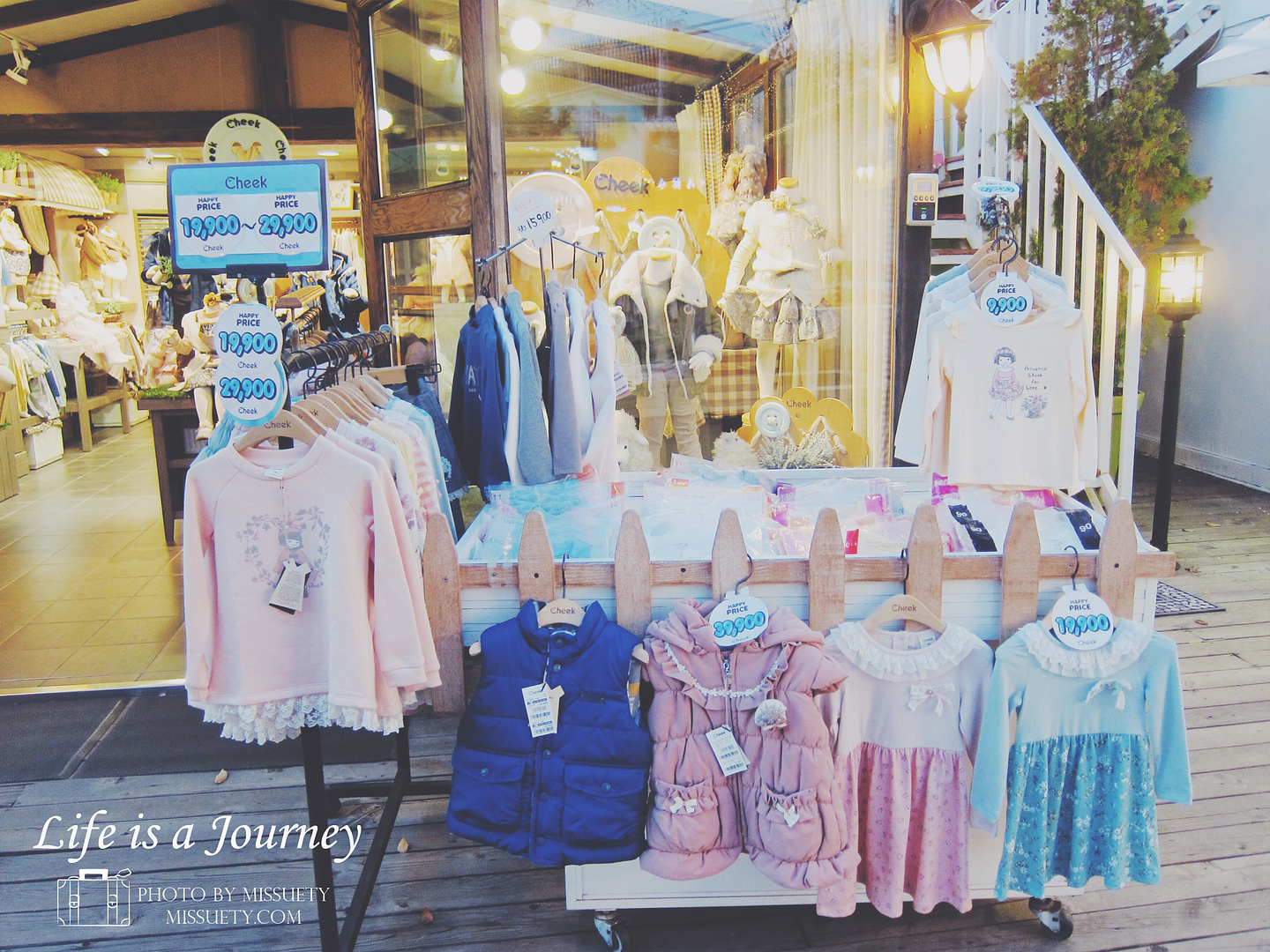 So the sun is gone and the sky gets dark.
Decoration lights were lit up and the village looks like a Christmas street.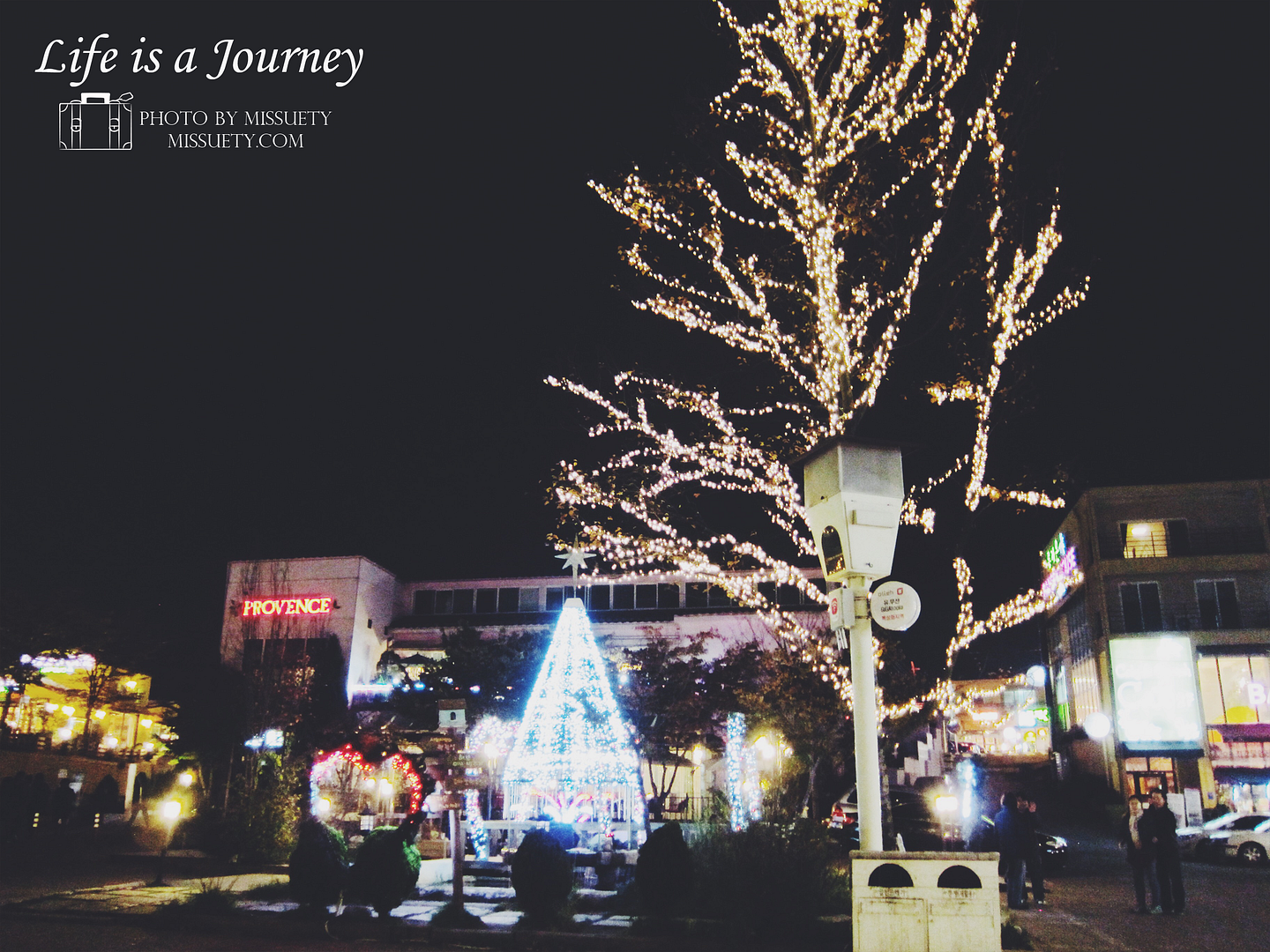 [divider type="thin"]
Provence Village
77, Saeori-ro, Tanhyeon-myeon, Paju-si, Gyeonggi-do
경기도 파주시 탄현면 새오리로 77
http://provence.co.kr/main.php
Operating Hours:
Opens all year round
Admission Fee:
FREE
How To Get There:
* From Heyri Art Valley, take the exit around the area where Farmer's Table restaurant is or this old school exhibit below;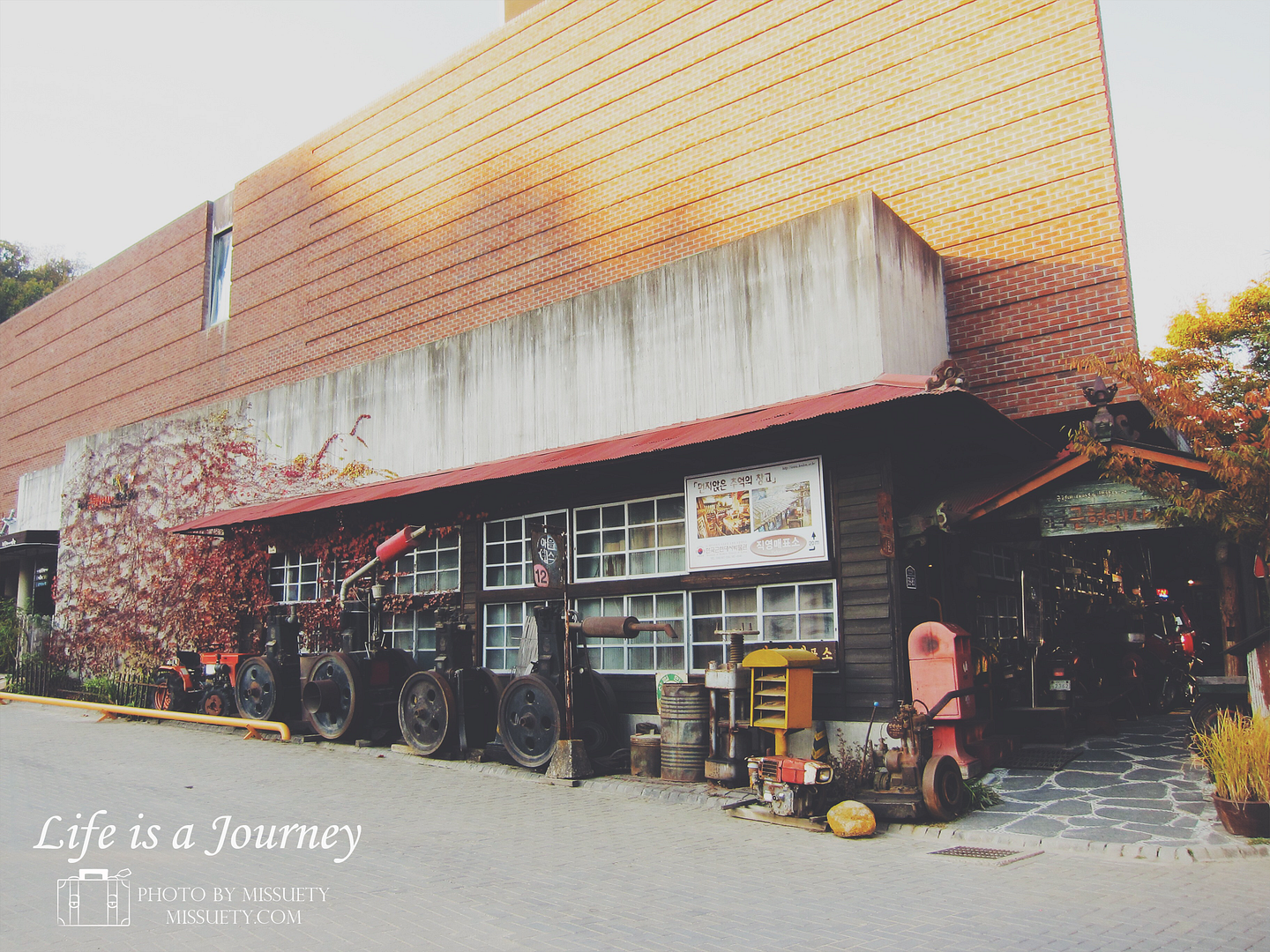 This building should be on your right and walk straight all the way and you will come to the entrance/exit and you will see a bus stop on your left.
The bus at that bus stop will stop at Provence Village but you can choose to walk which is faster than waiting for the bus since we don't know the arrival of the next bus.
So, cross the street and get to the other side of the road and walk down the left path.
Follow the pedestrian path and walk all the way down. It will probably take about 10 minutes or more.
You turn right after you pass a bus stop which is the bus stop where you get down if you plan to ride the bus.
As you turn right into that junction, it's an uphill where you just have to walk along for about 10 minutes until you see this bakery (below) on your left.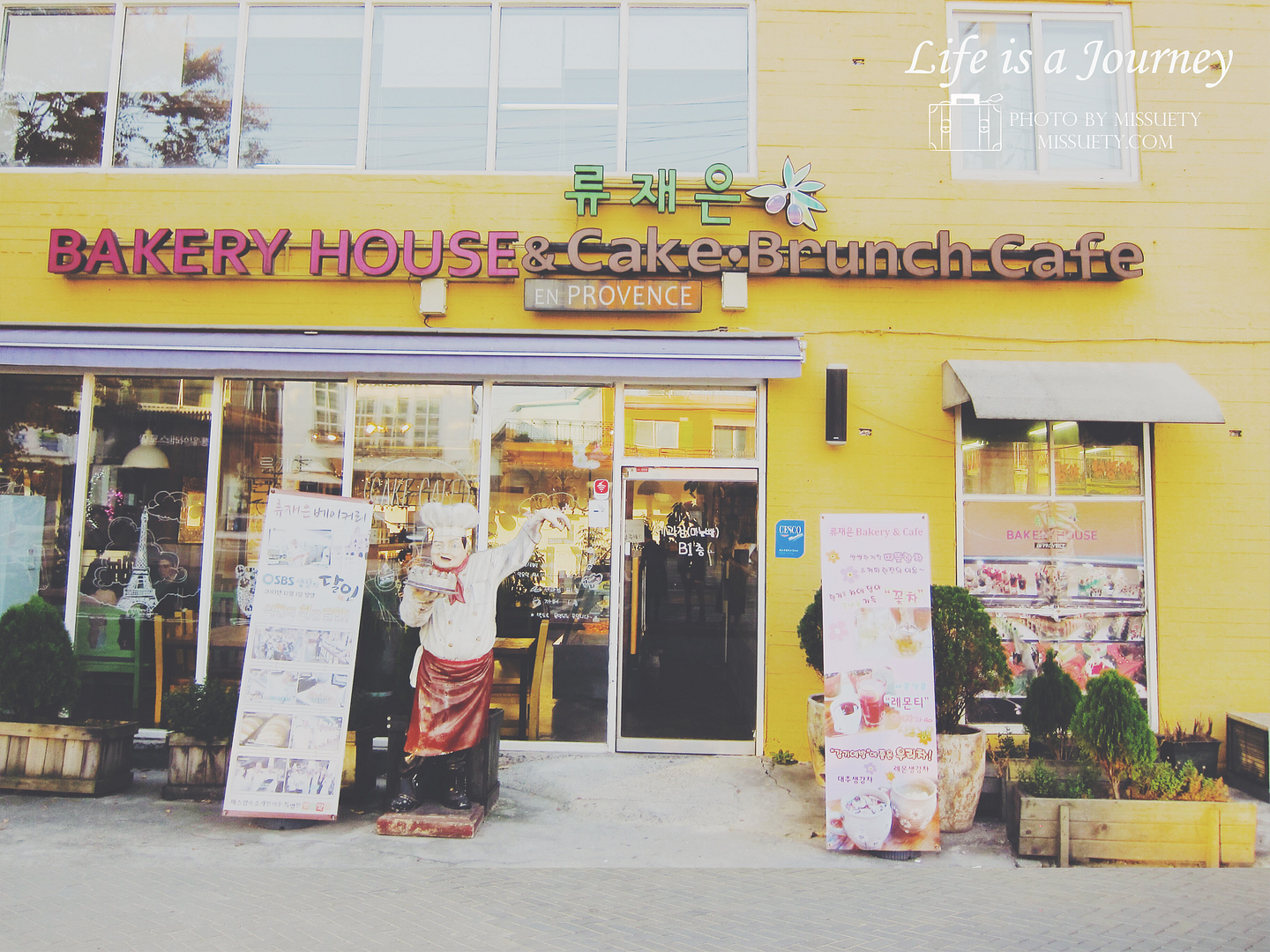 OR
If you're coming from the city;
[well] Directions:
1) Take the bus #200 from Hapjeong, Baekseok, Madu, Daehwa Station (Seoul Subway line 3)
Get off at Seongdong Intersecion
10 – 15min walk (standard taxi fare)
2) Take the bus #9709 from Seoul Station (Seoul Subway line 1)
Get off at Maekgeum-dong
Transfer to bus #2, #3
Get off at Provence Village
3) Take the bus #2200 from Hapjeong station (Seoul Subway line 3, Exit #1, #2)
Get off at Seongdong Intersection
10 – 15min walk (standard taxi fare)[/well] [divider type="thin"]
SEOUL Diaries Autumn 2014
Day 1 & 2: 
Hongdae Free Market & Hope Market
Day 3:
Ihwa Mural Village
Day 4:
Gyeonggi English Village
Heyri Art Village
Provence Village
Day 5:
Namiseom Island
Petite France
Day 6 FINALE:
Samcheong-dong
Bukchon Hanok Village & Ssamziegil