SEOUL Diaries: Ihwa Mural Village, SEOUL
3 Girls One Journey in SEOUL
Day 3:
Ihwa Mural Village in Jongno-gu, SEOUL
– SEOUL DIARIES –
On the 3rd day of our journey in SEOUL, we visited this really cute mural village in Jongno-gu which located not far away from the place we stayed.
Getting to this village is not that difficult nor complicated.
All you have to do is follow the sign to Naksan Park which will then lead you to Ihwa Mural Village.
(Refer below for directions)
The painting you see in this village involves about 60 artists and with all the beautiful artworks of this artist and also one of the shooting place for RUNNING MAN has now made this a very popular tourist spot.
The first painting we saw before we actually got to the village..
If it's your first time here and if you see paintings like this, you know you are sure to be on the right track.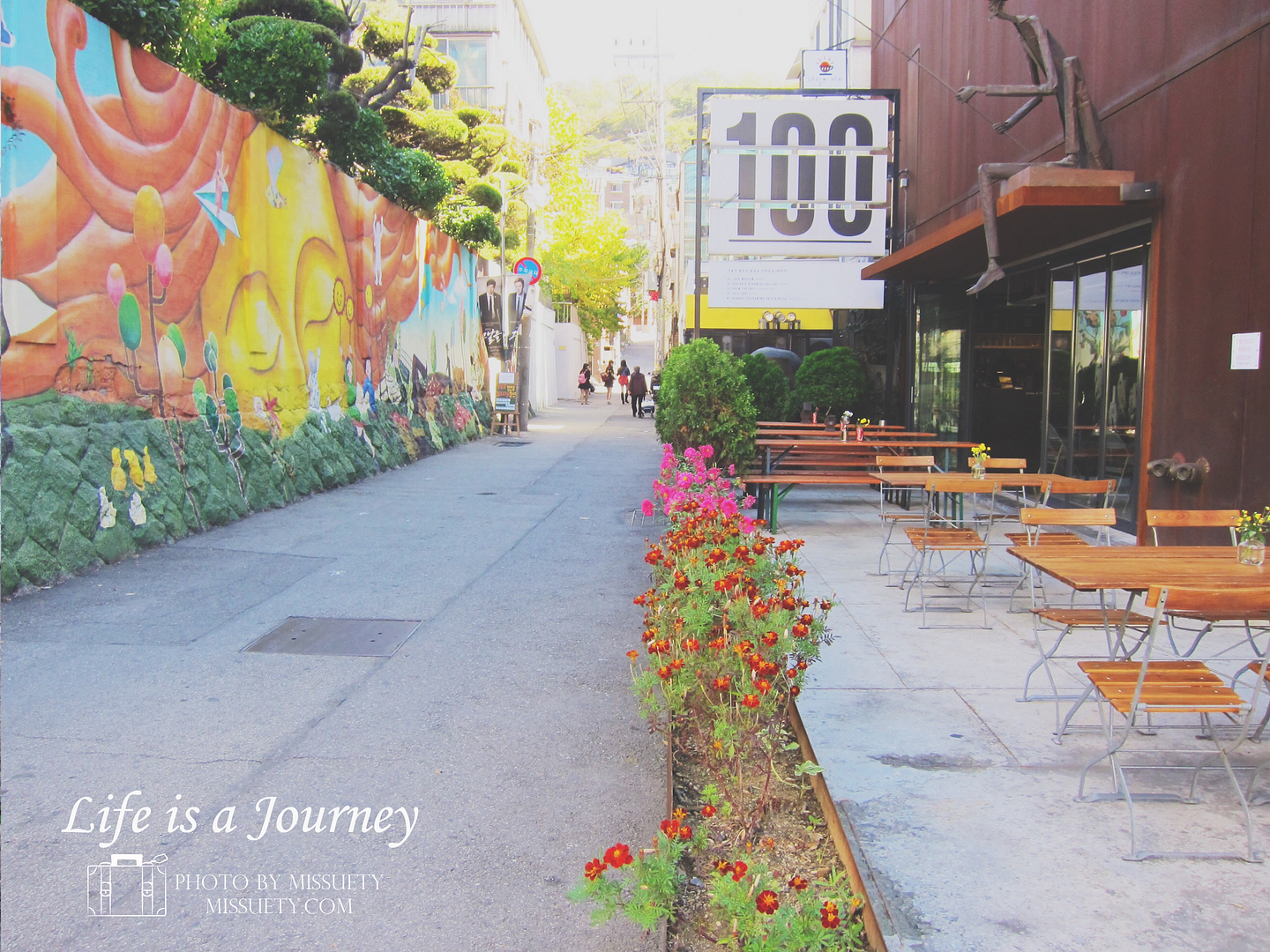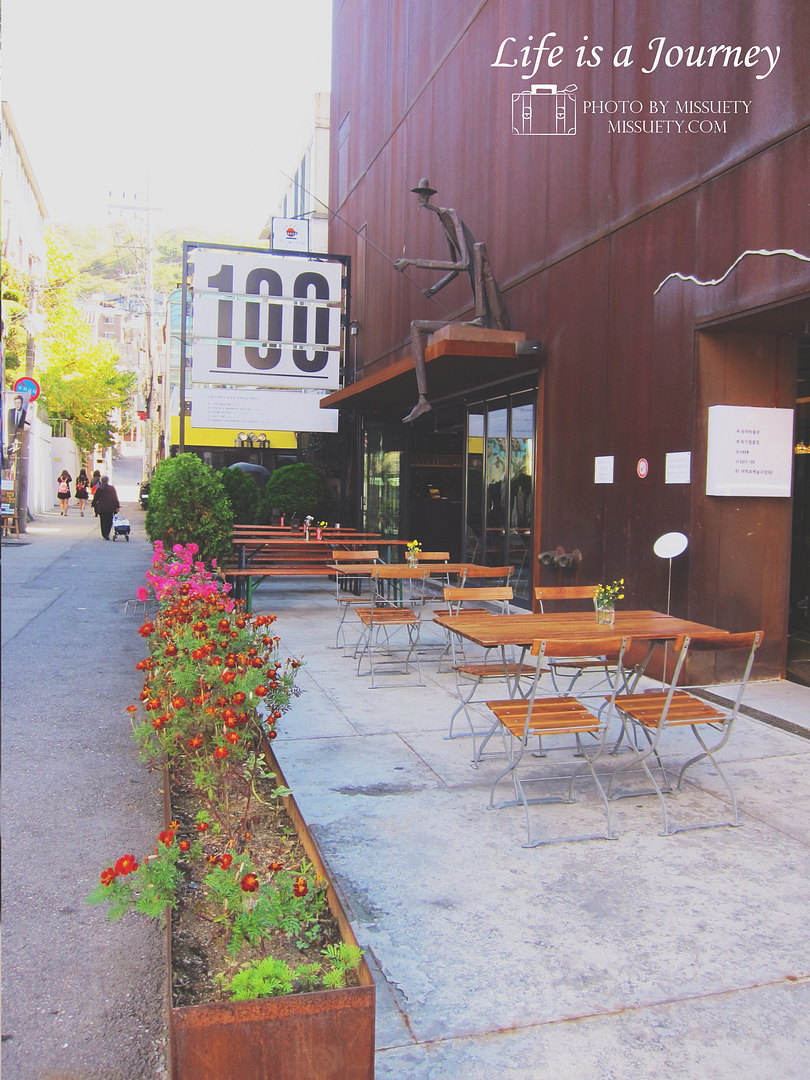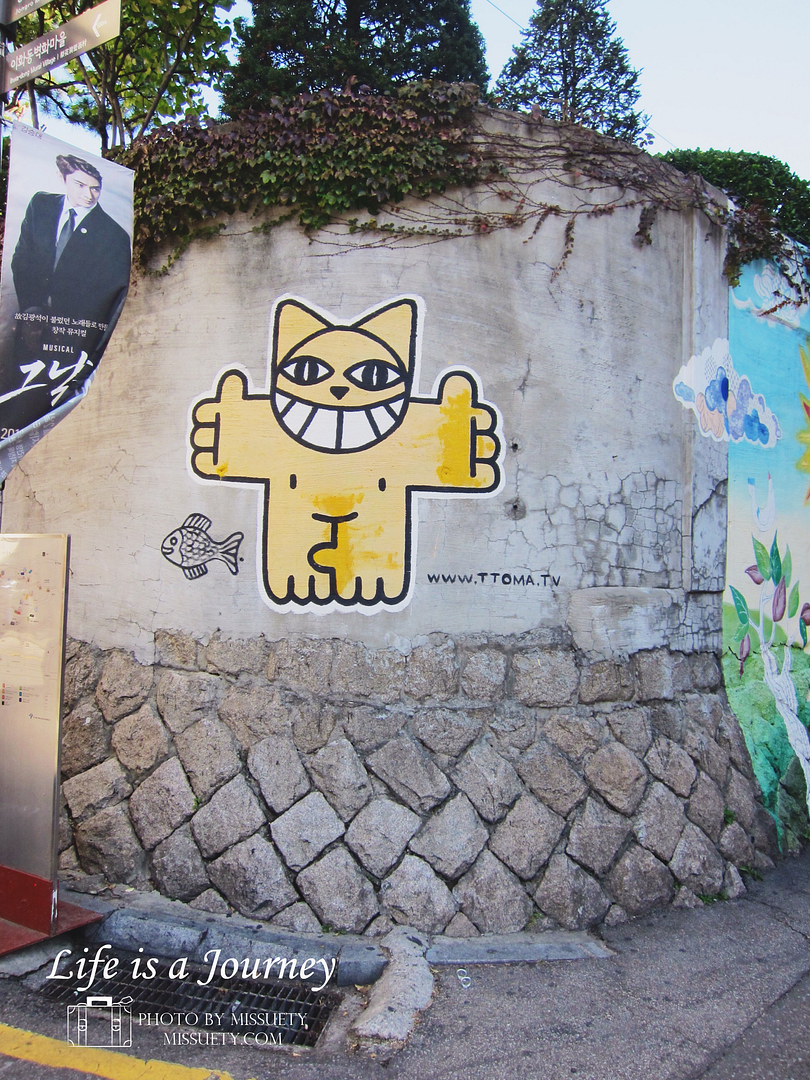 So it begins here … and you will see a sign on the pole which will lead you to Ihwa mural village …
This is just the bottom of the village and following the sign, it will then lead you to Naksan Park.
As we follow the route to Naksan Park, we were able to see a few interesting paintings already.
Like this one here …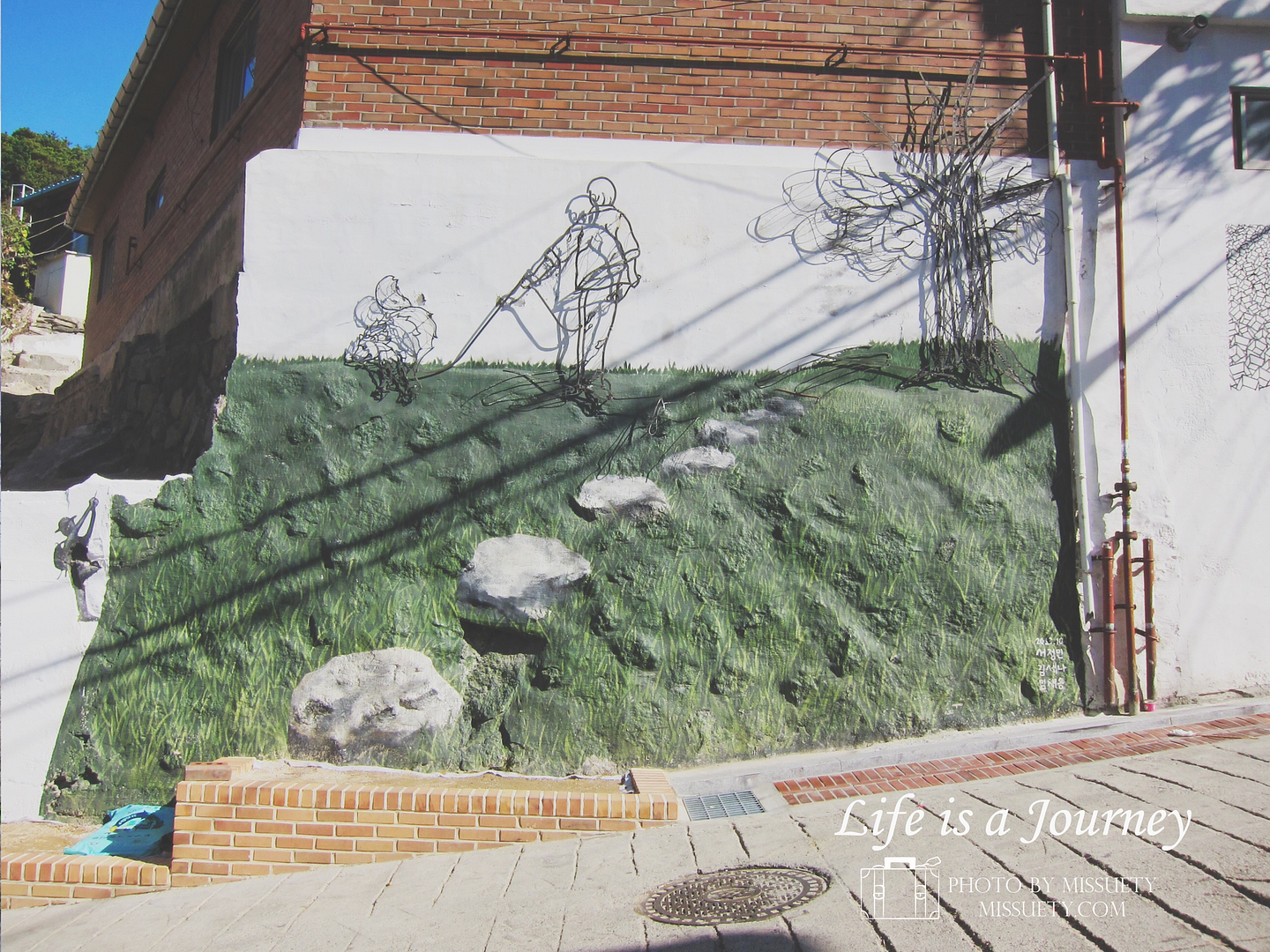 This is on an uphill..
Then, you will pass by this
and also this Grandpa painting..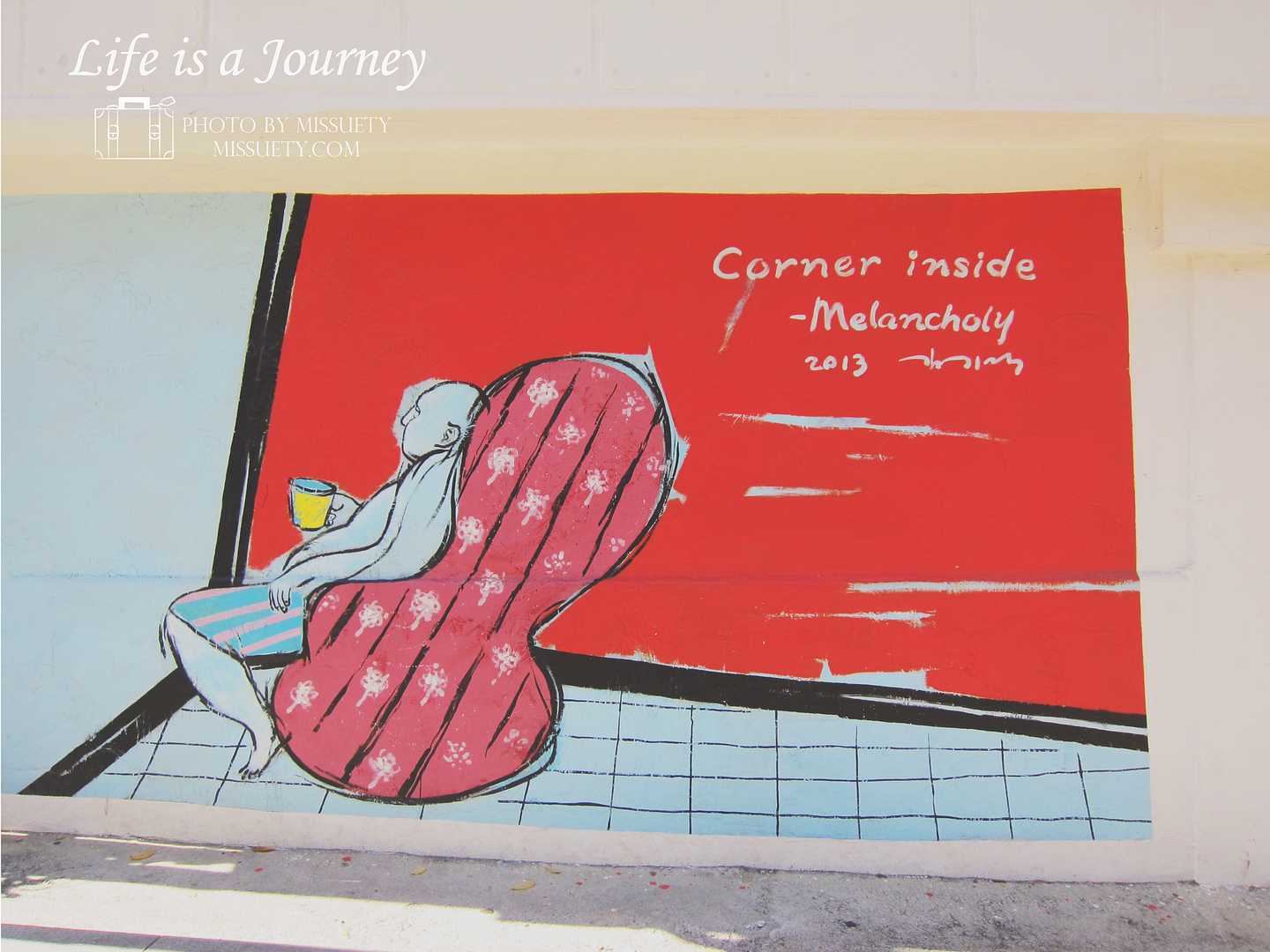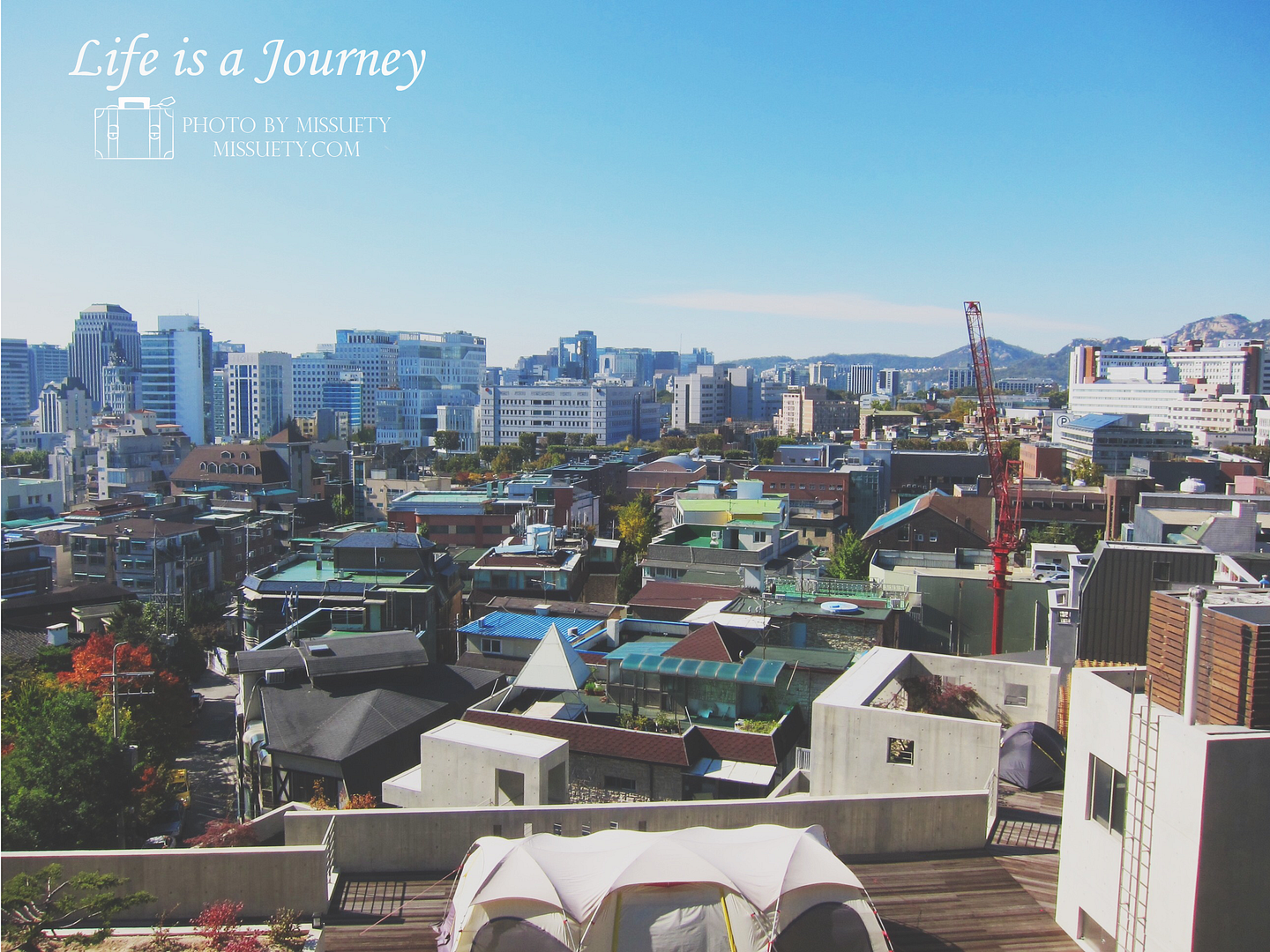 After passing by all those, you should be able to see this view.
You will see all these along the rail.
Some artistic pieces which I don't really get?!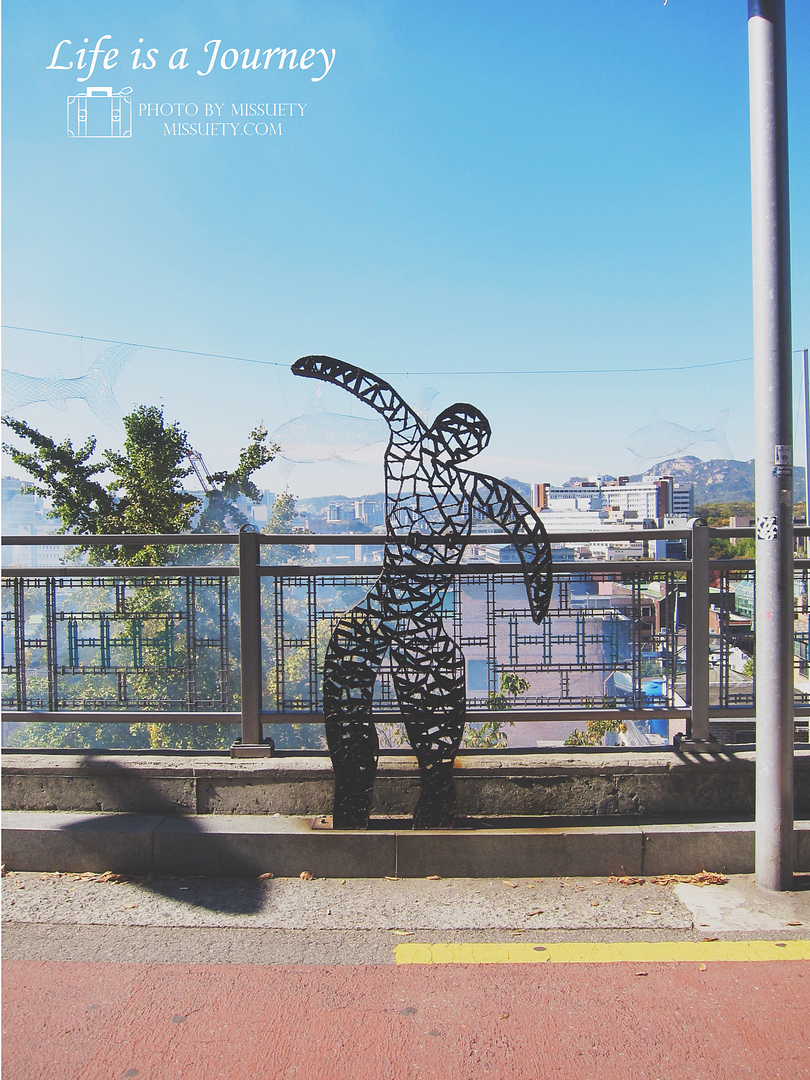 but I find this one interesting!
Reminds me of a childhood movie which I just couldn't recall..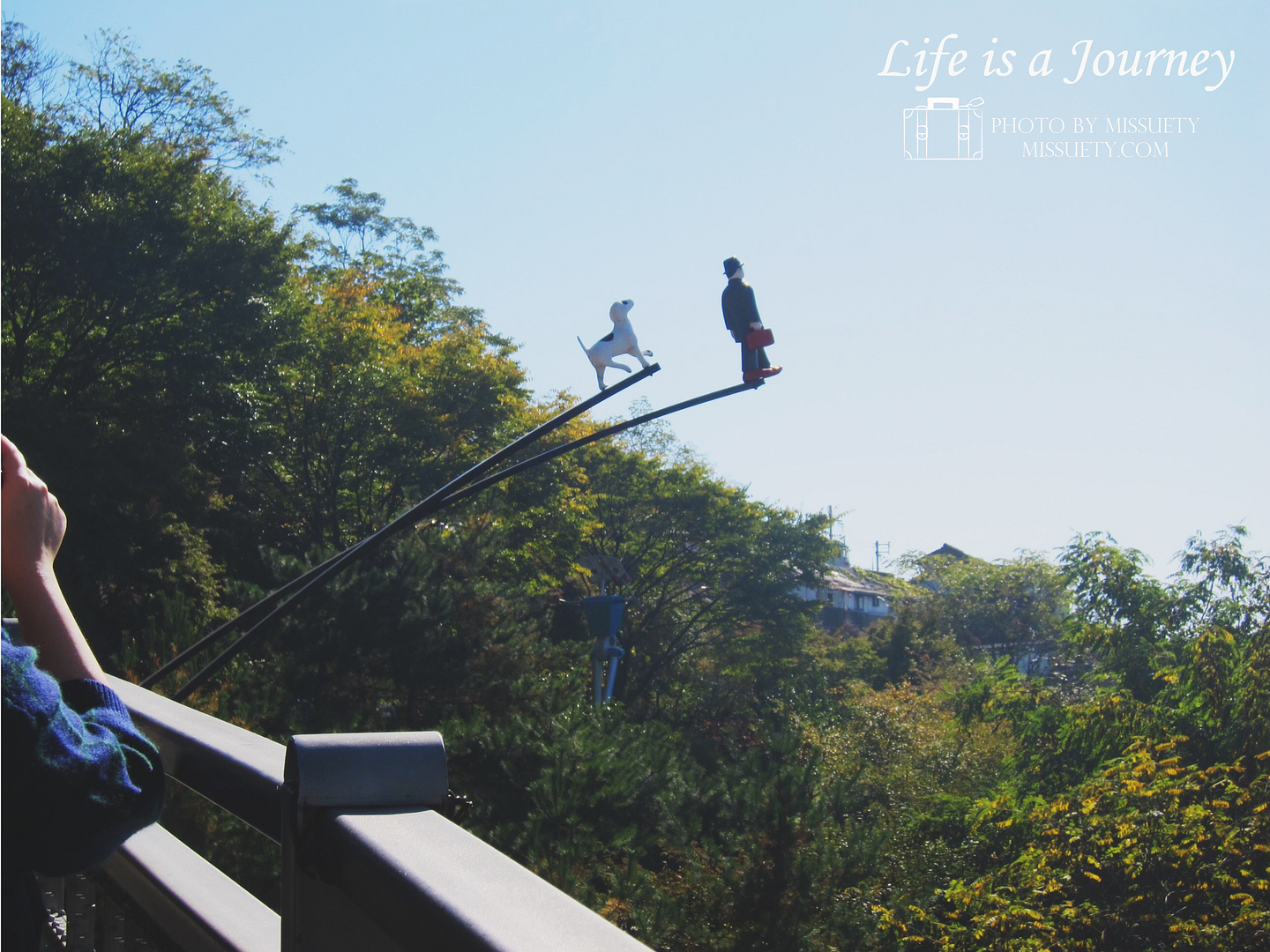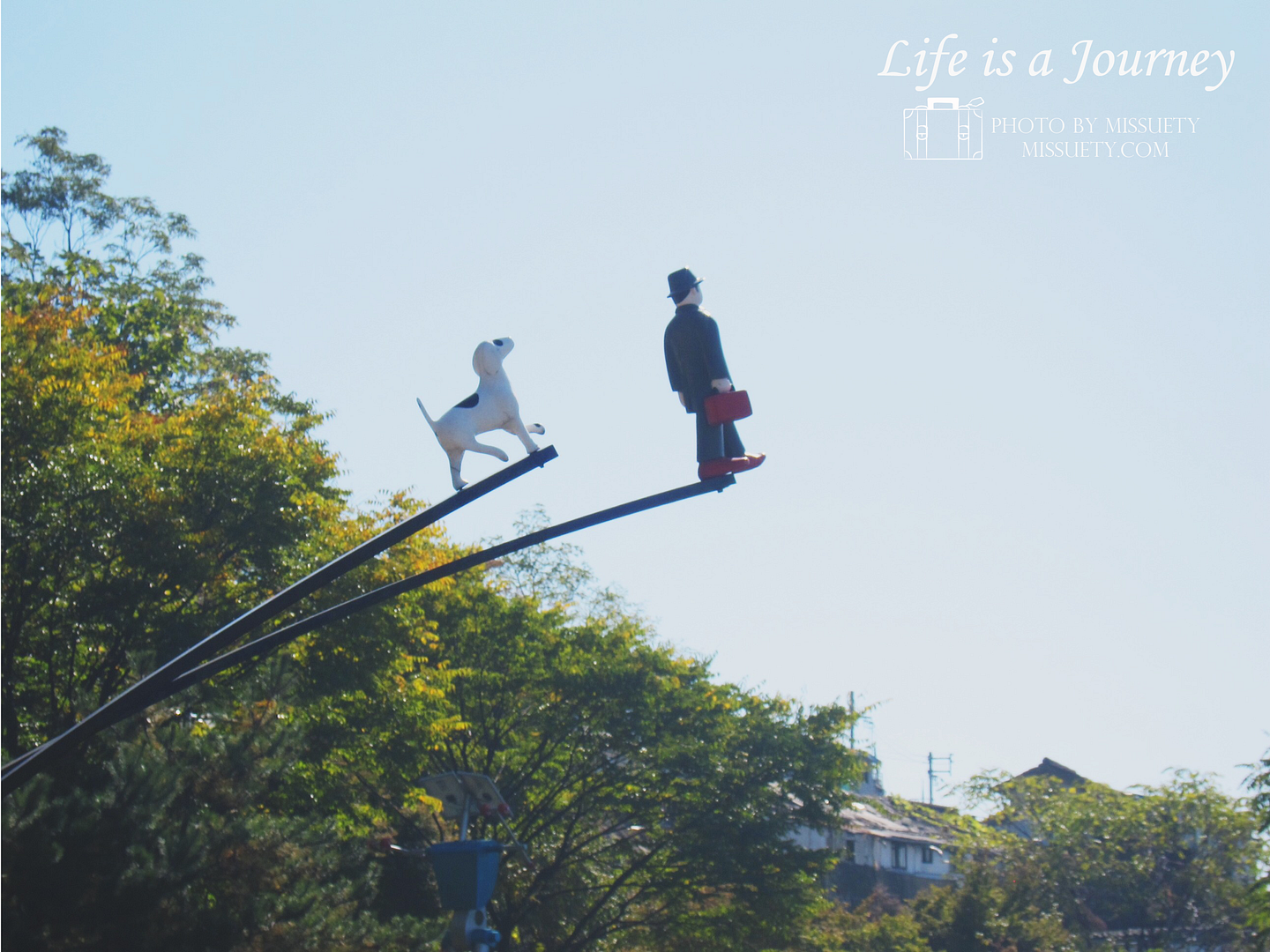 Love the view from here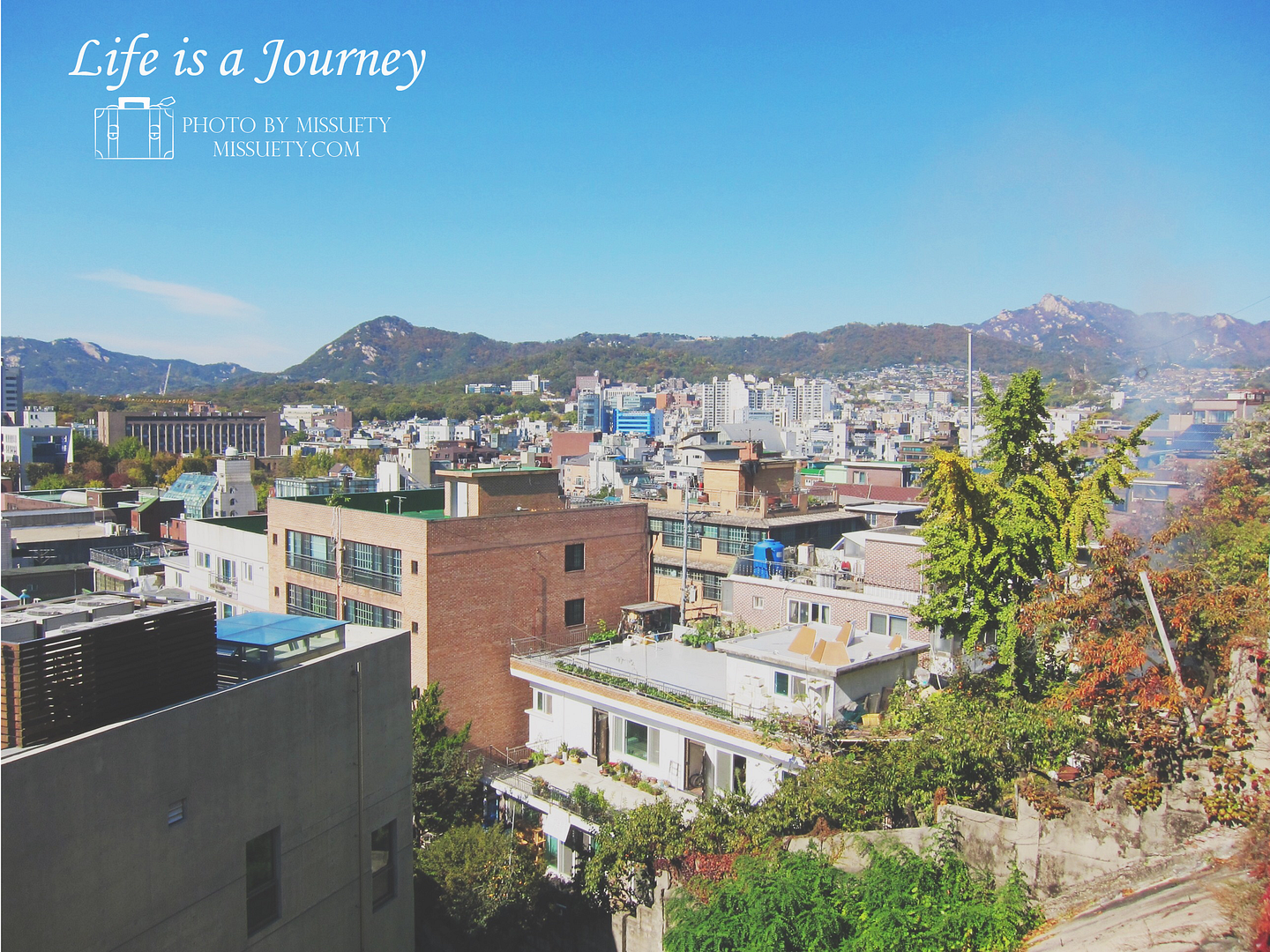 Looking at the houses from the top gives me the real feeling of being in SEOUL.
I don't know why but for some reason it feels just so SEOUL!
You can actually see Namsan Tower from here too.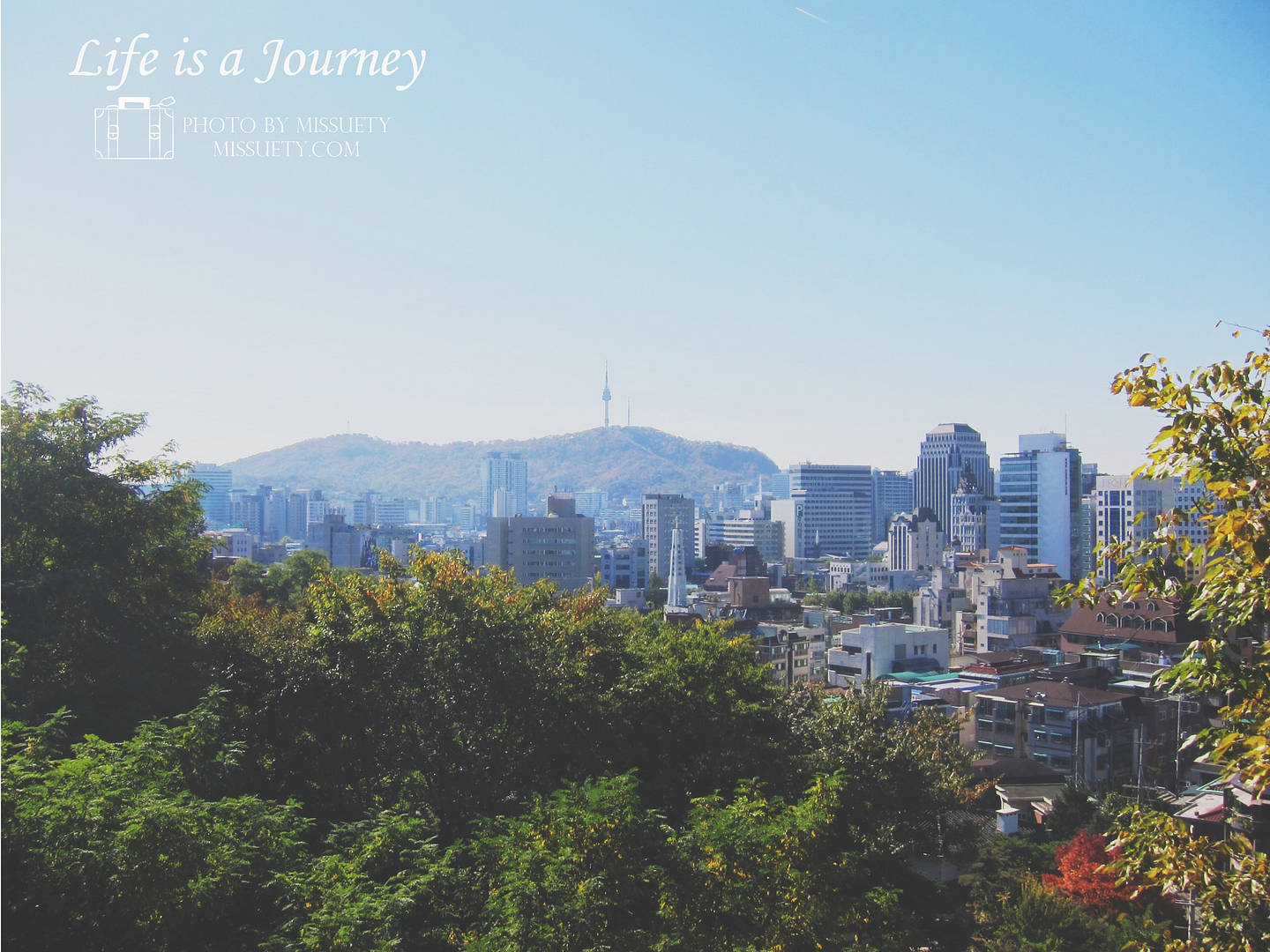 I actually did not visit Namsan Tower this trip but will definitely go there the next trip with Mr. Pink! heh heh
After having enough of feeling-SEOUL moment, we got back on track and came by to this breezy trail which will lead you down to the mural village.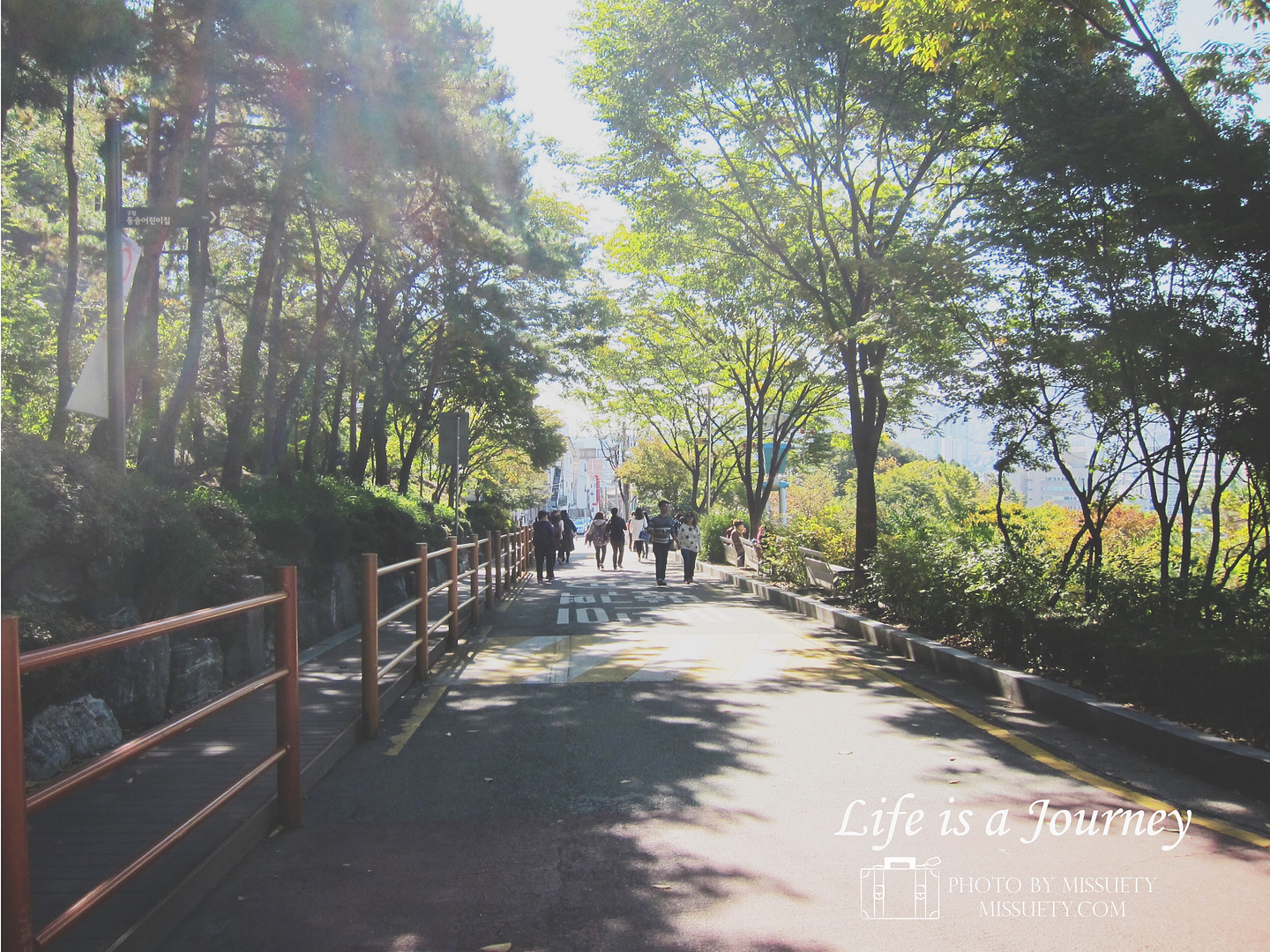 We skipped the Naksan Park and headed down to the mural village.
I super duper love the scenery from here.
Feels like city is so far away from you yet so near.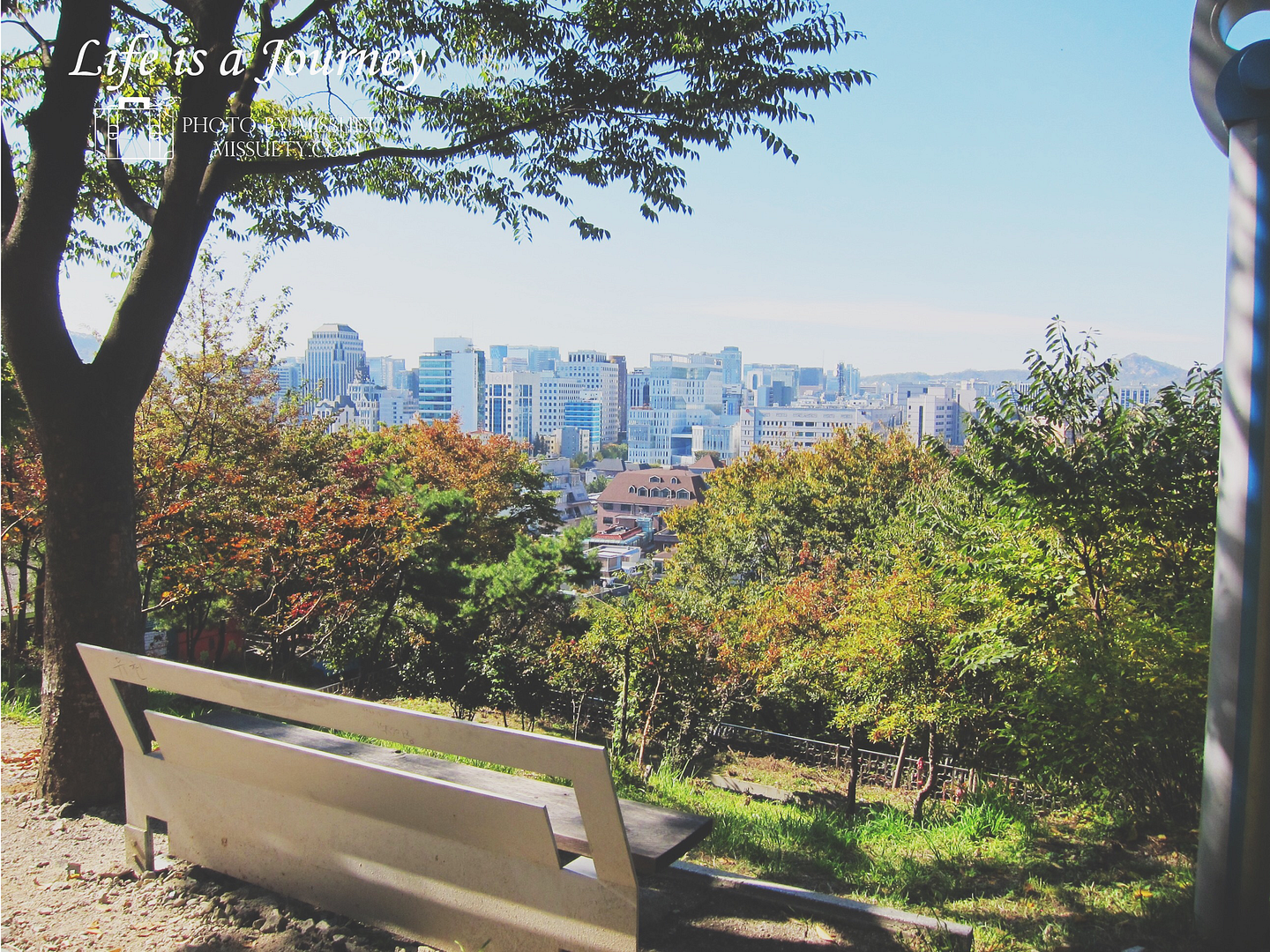 Just a step away from the village and you'll come to see this cute ladybird!!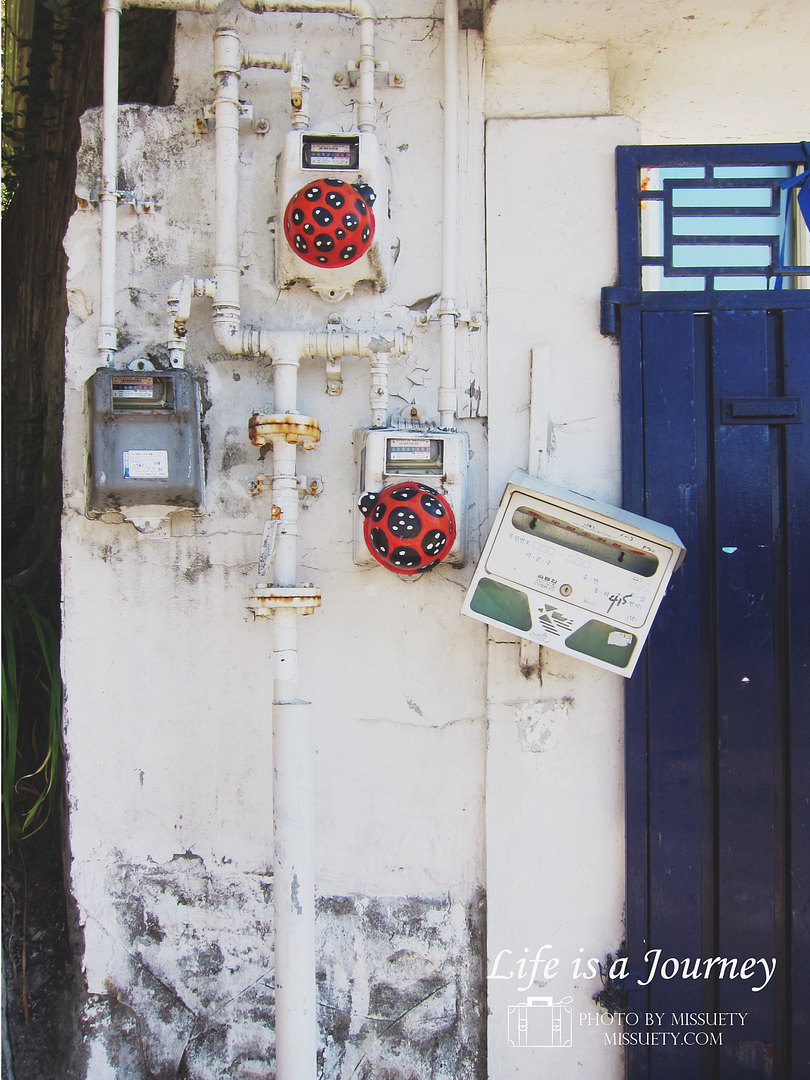 Do you know that I super love LADYBIRDS??!!!
It's just so rare to see one nowadays in the city we're living.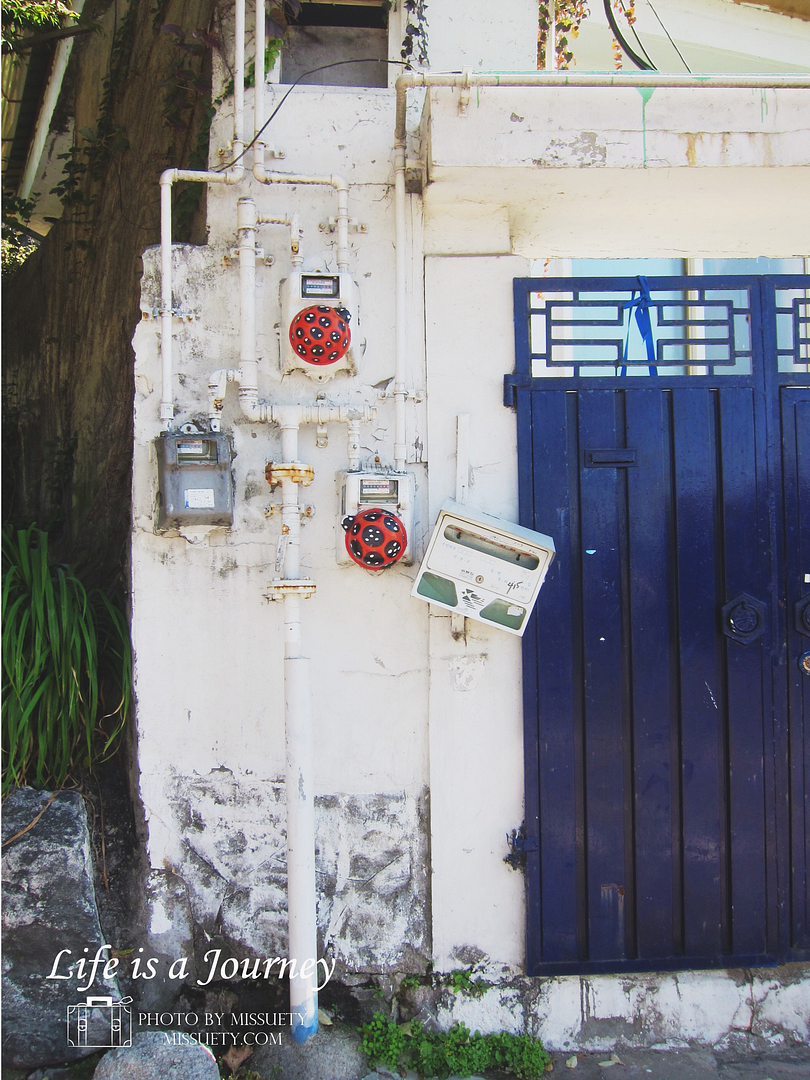 Coming on will be all mural paintings and artworks which will probably move your heart?!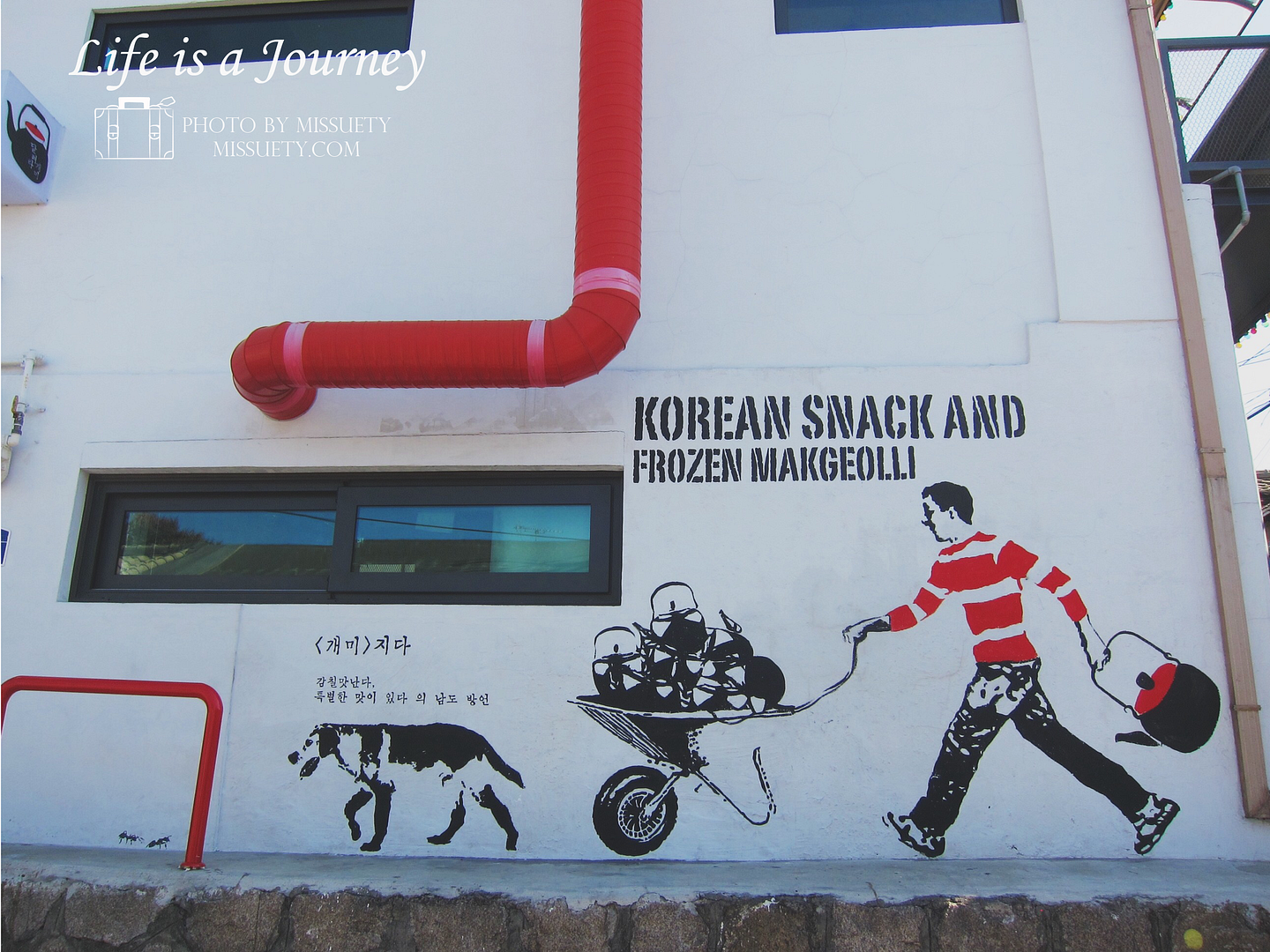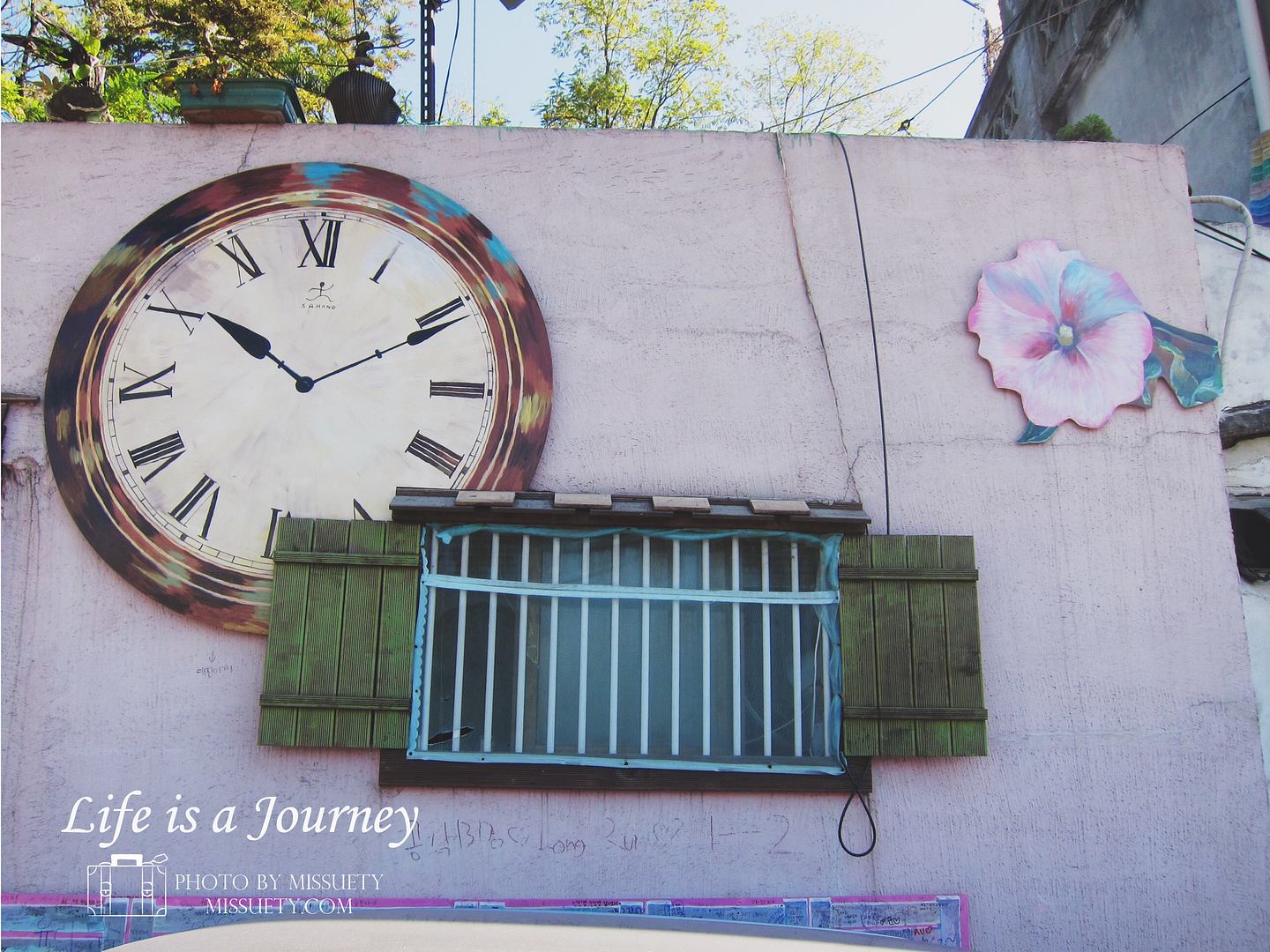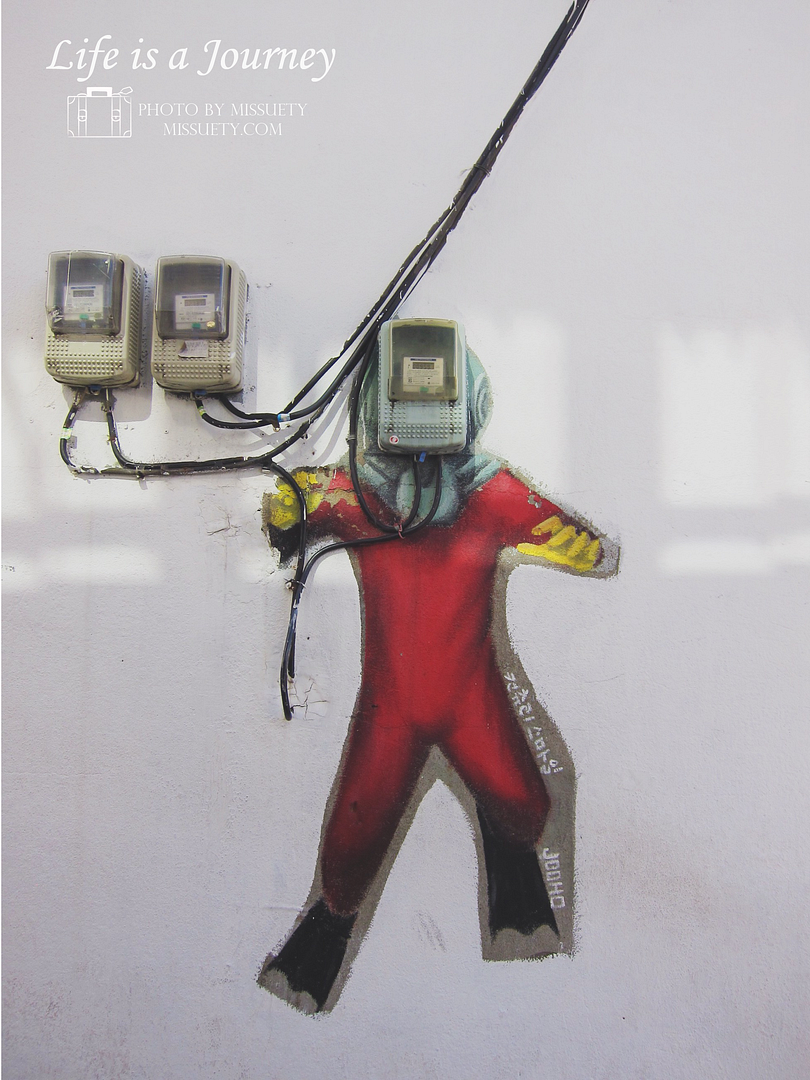 Just thought this was pretty nice!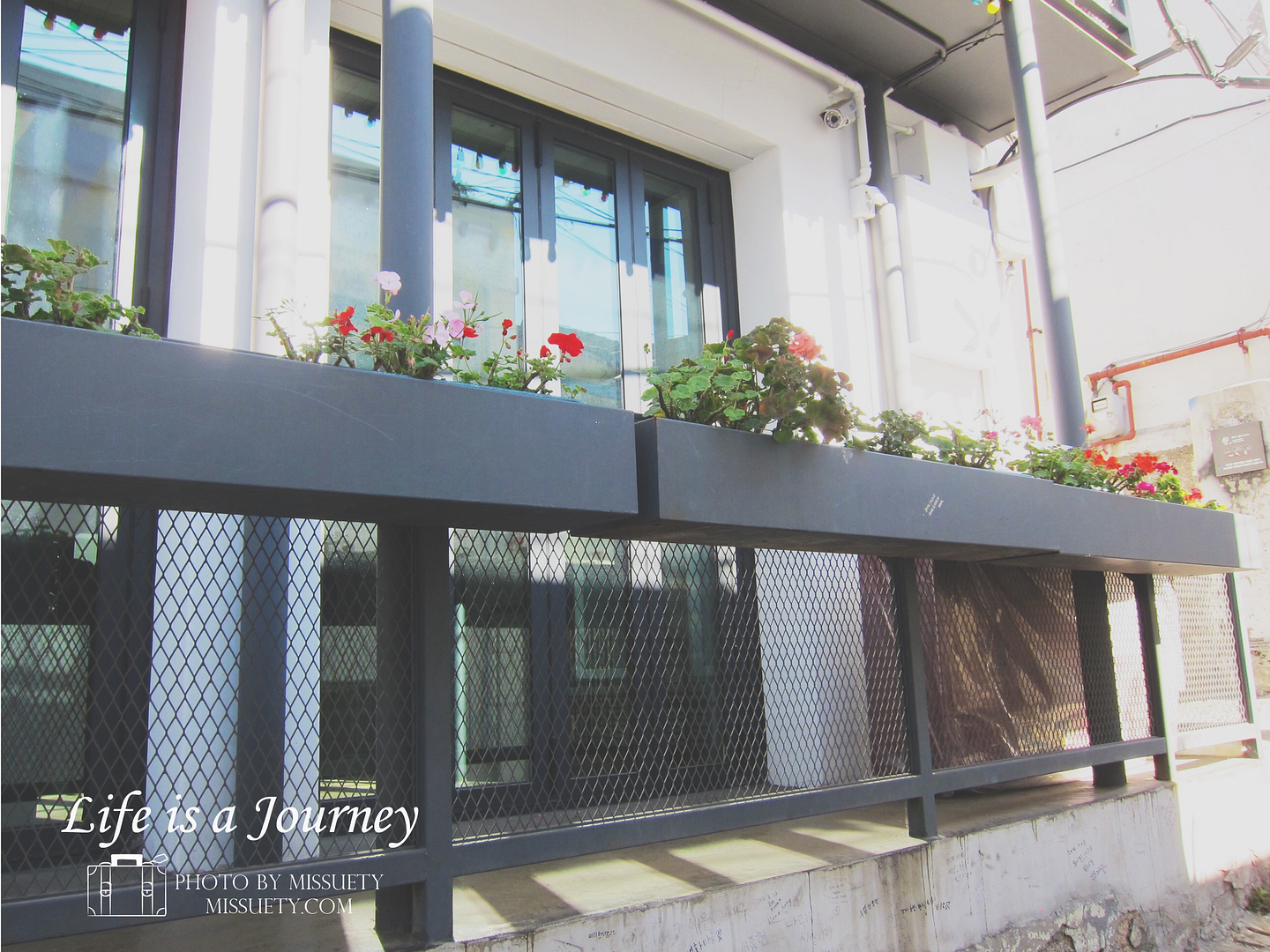 There's this 2 cute little husky puppies below it.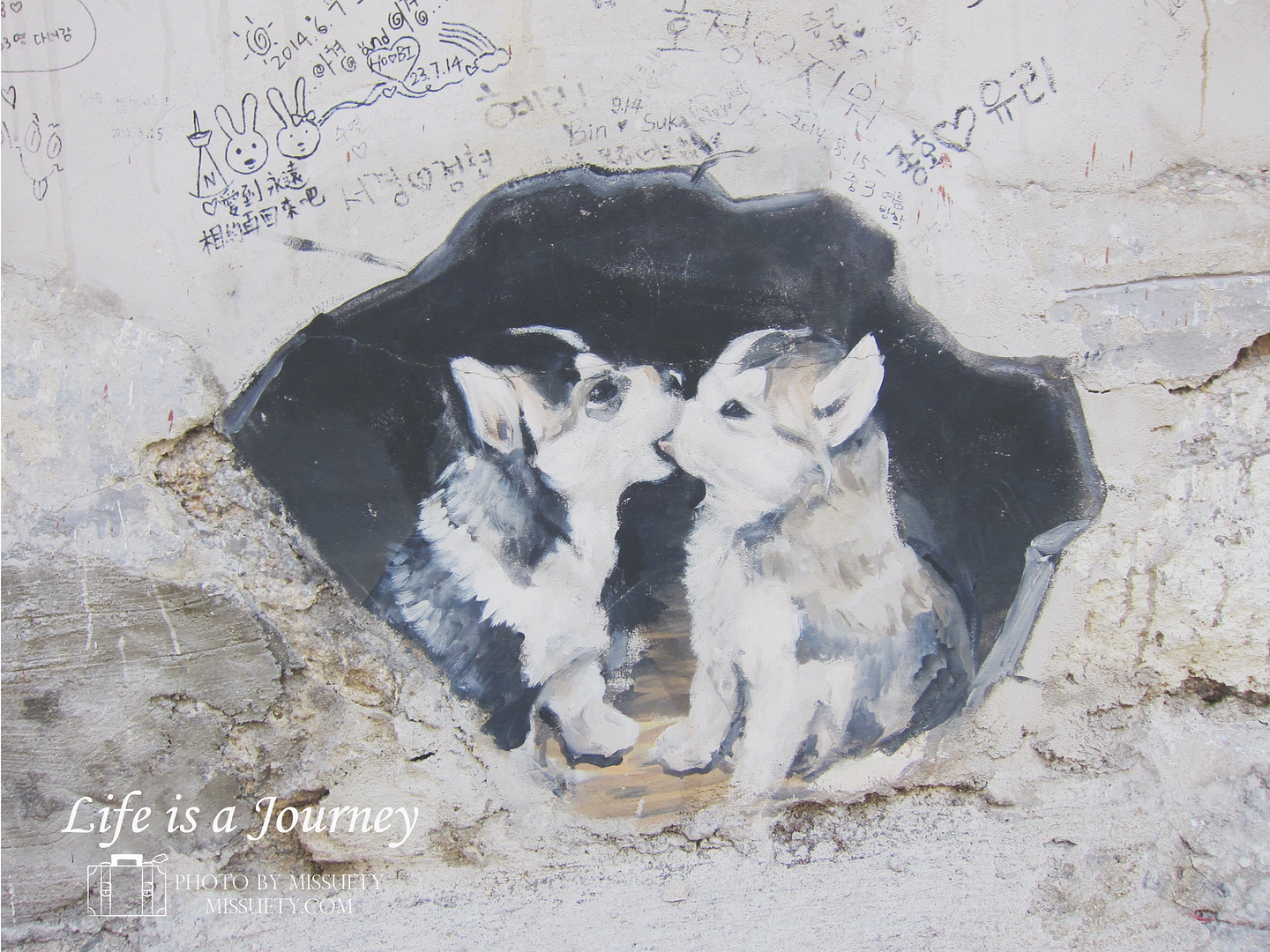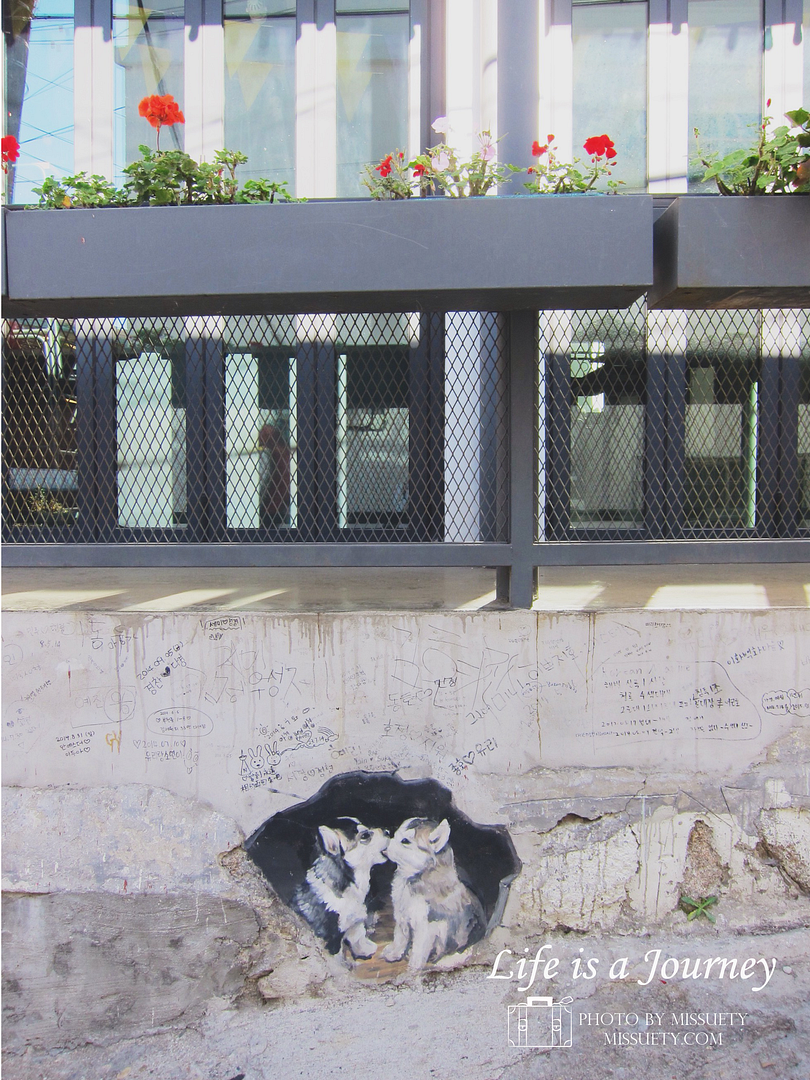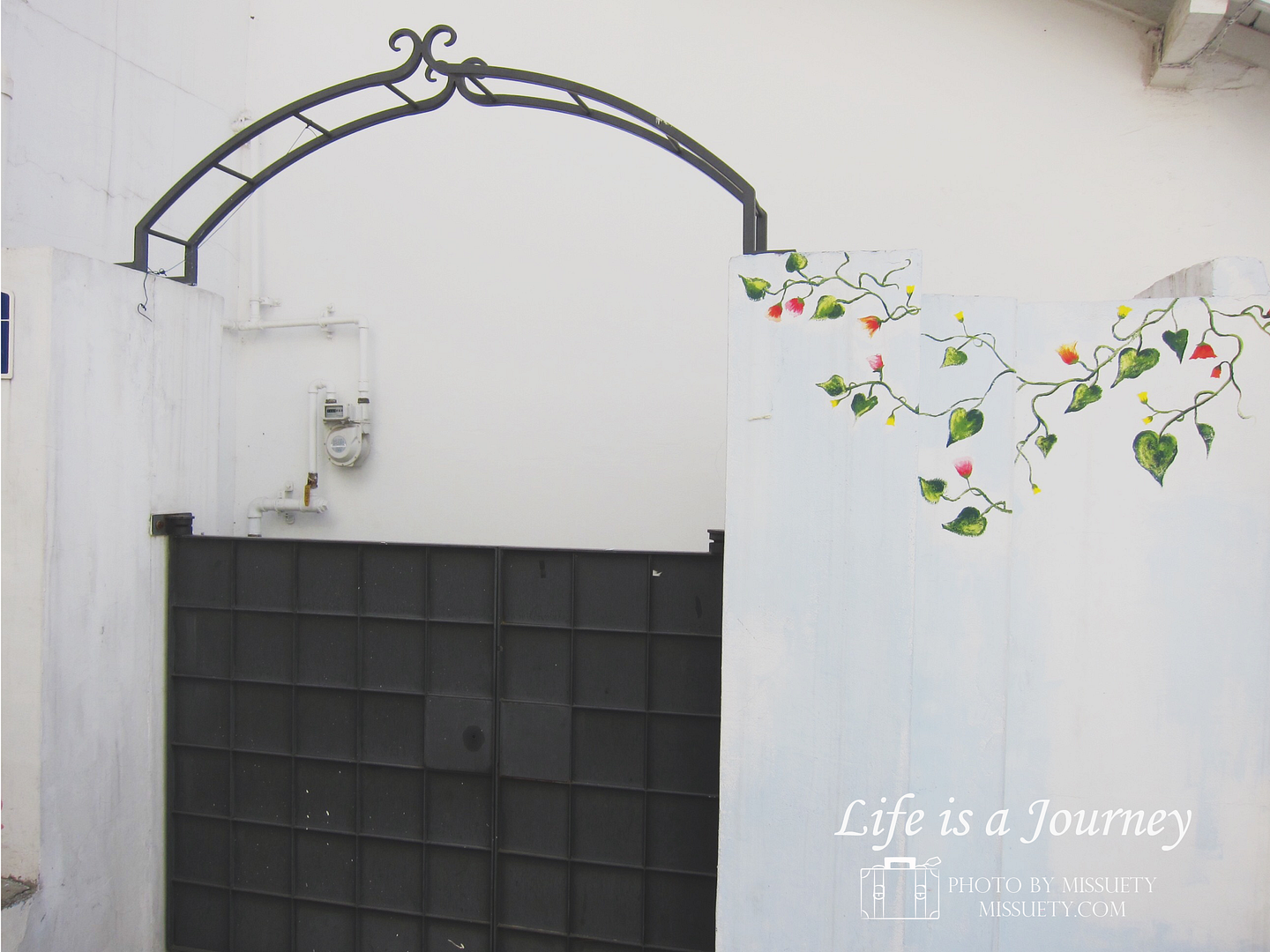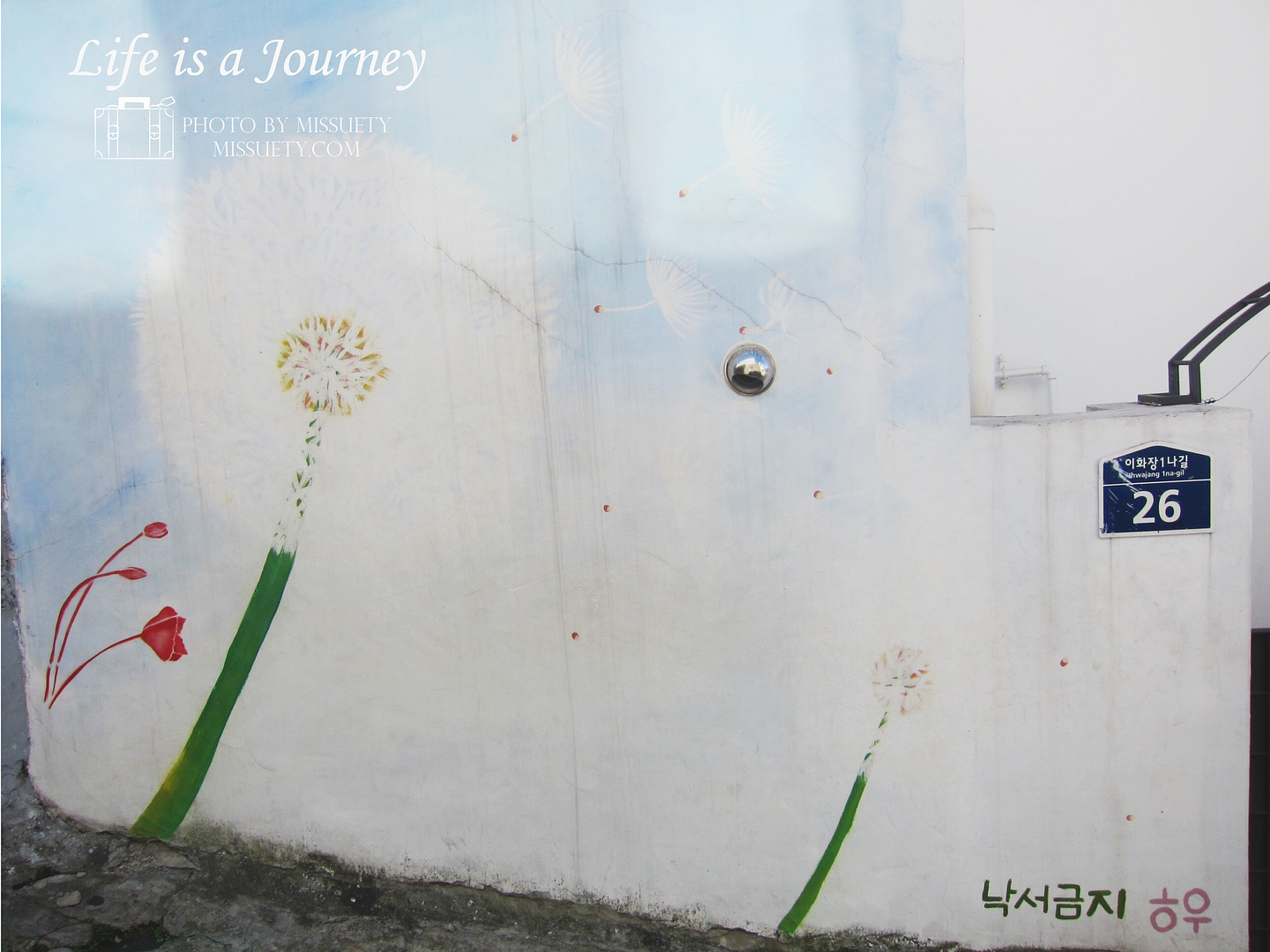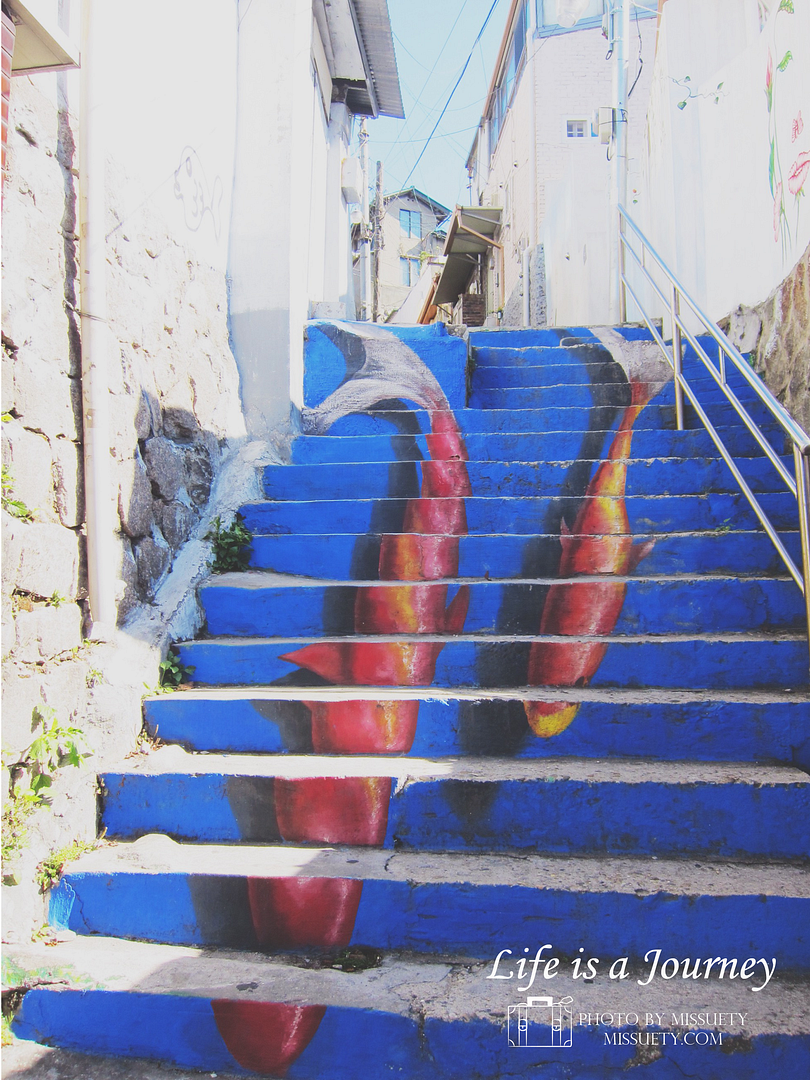 I love capturing steps up here as it just feels so SEOUL! haha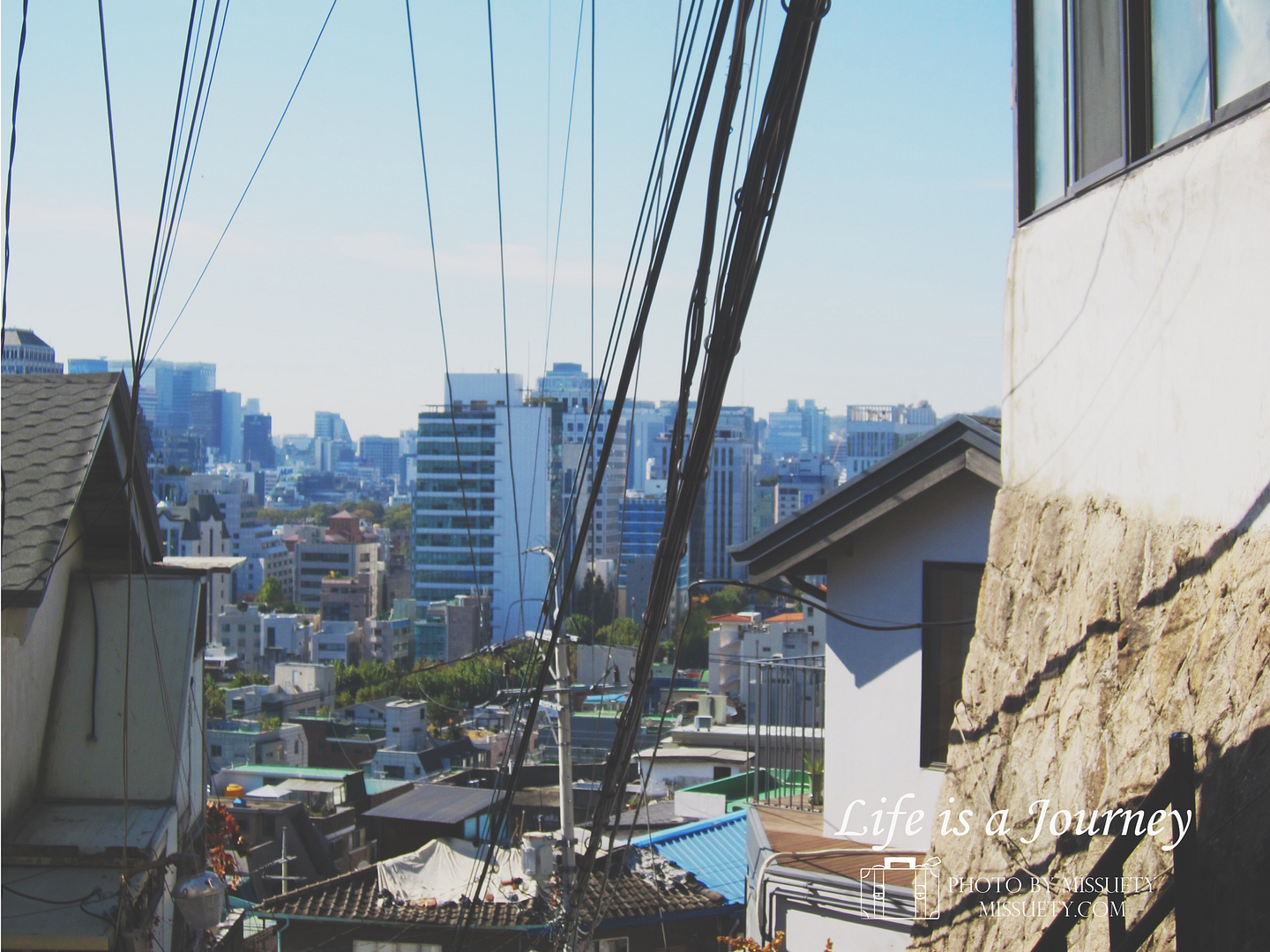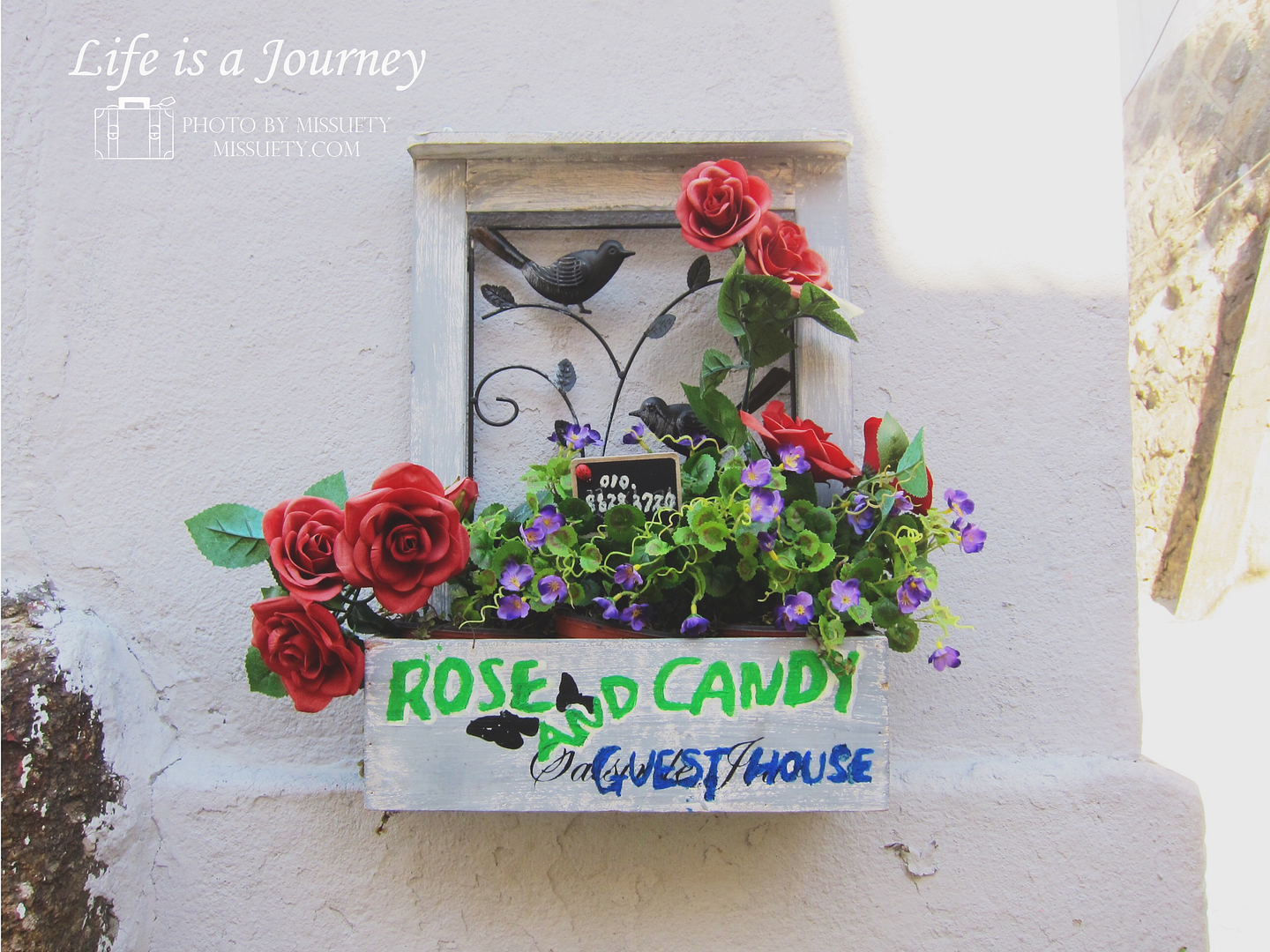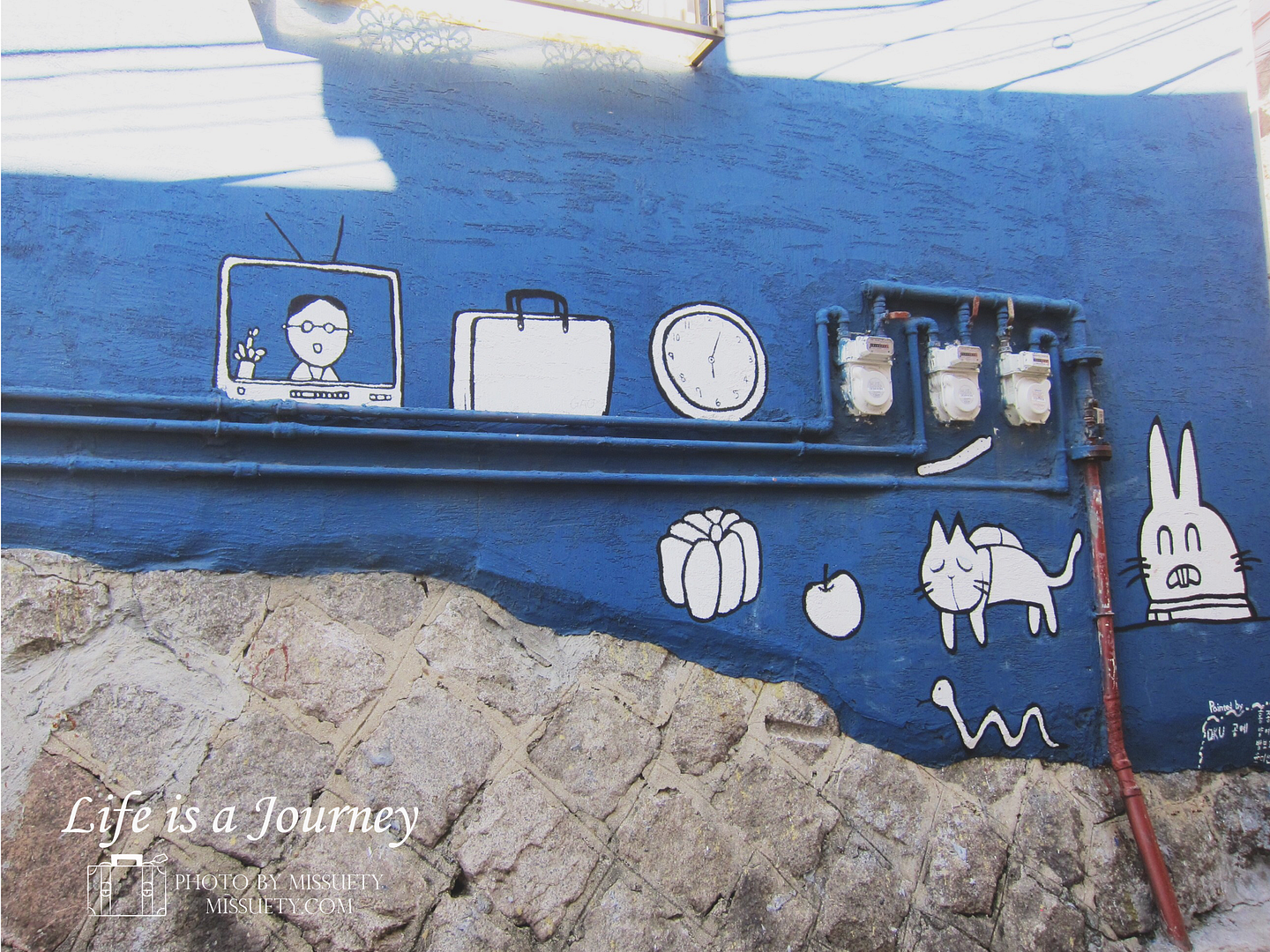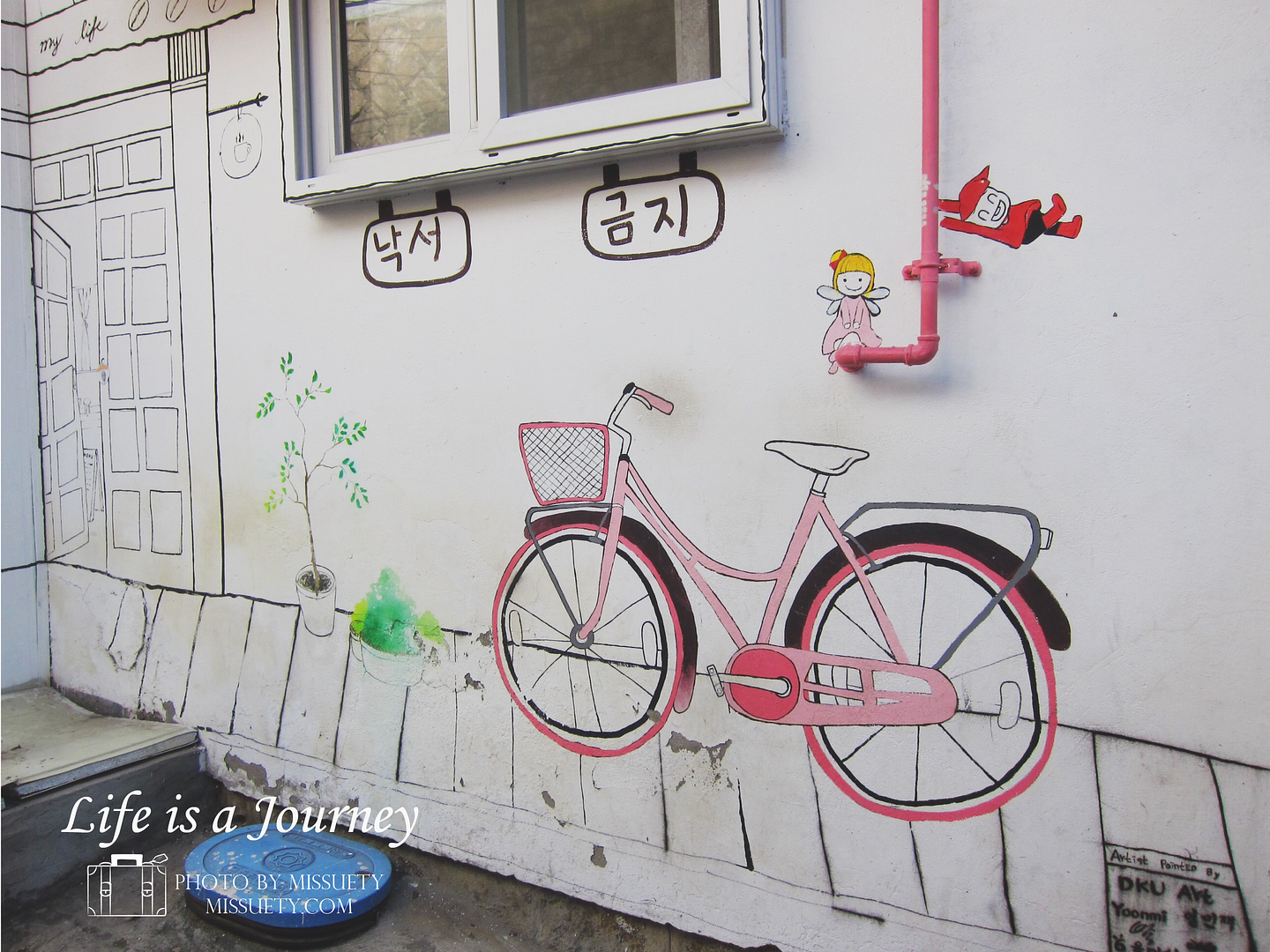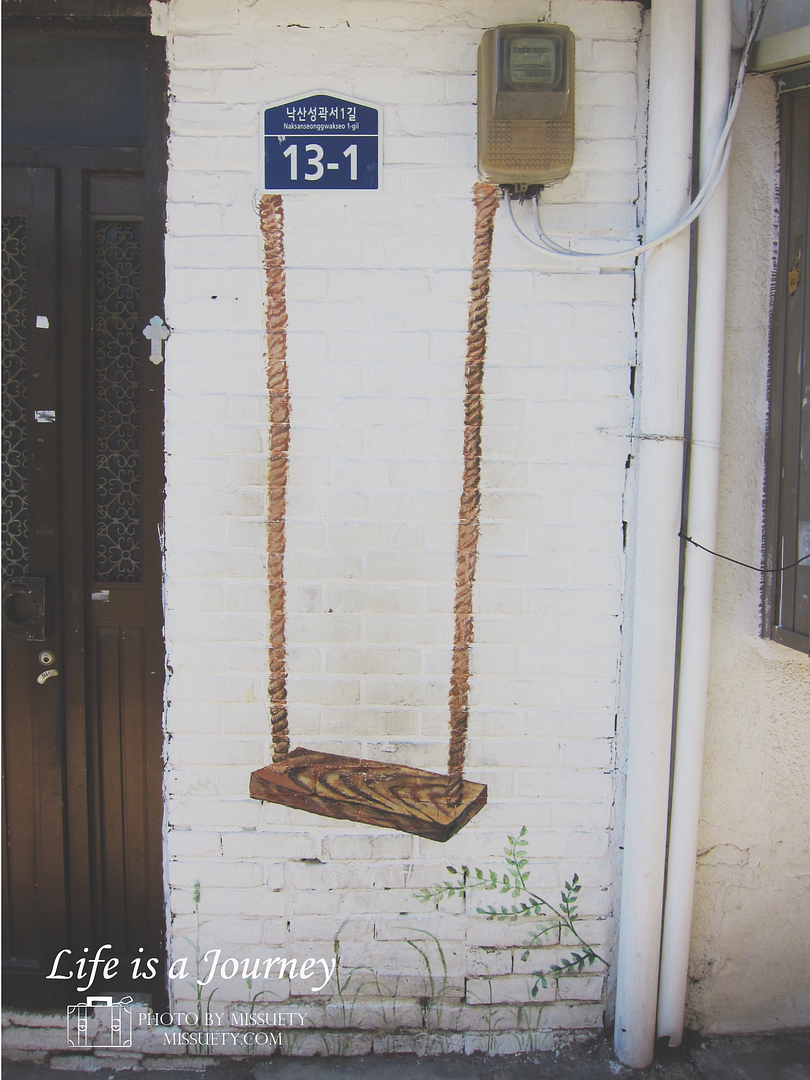 This is just so fun to play with .. I mean take with .. NO! Wait!
I mean to take with it .. Ok! Whatever!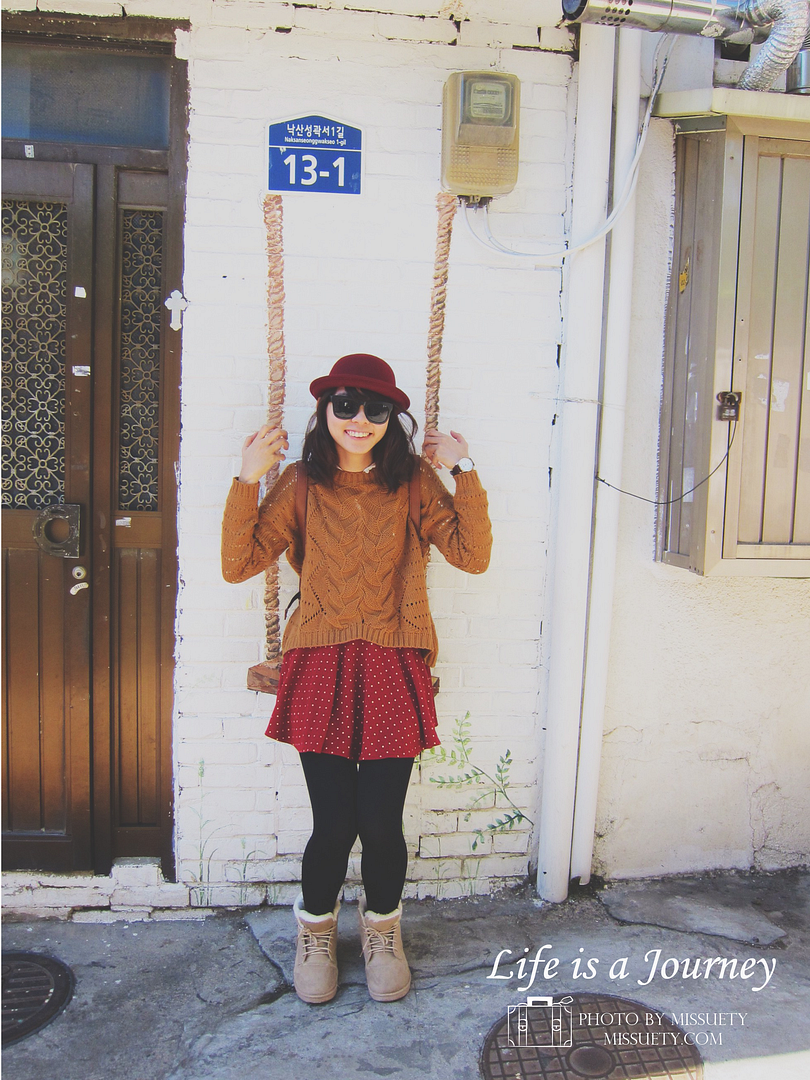 No idea what it means but find it kind of cute …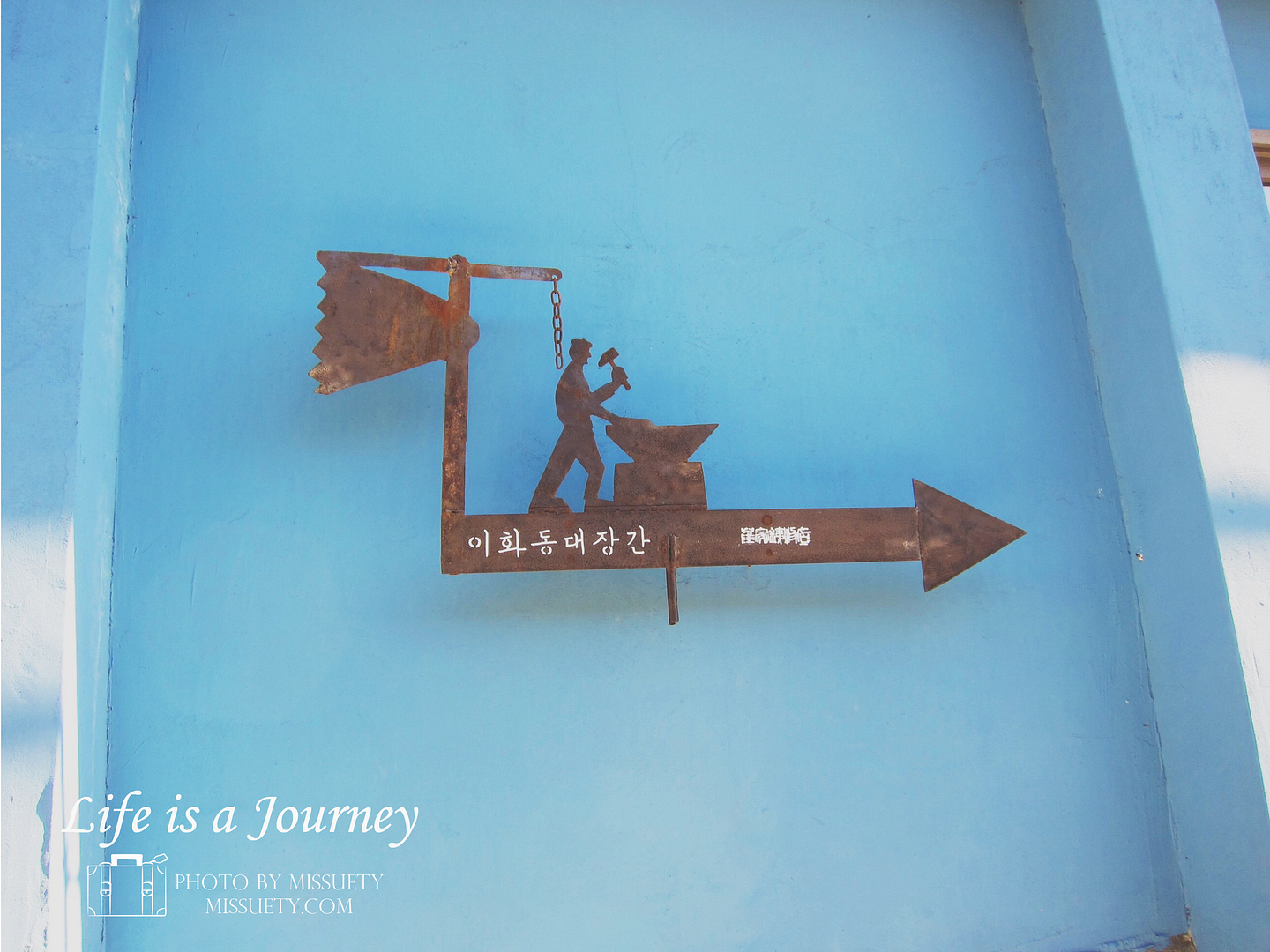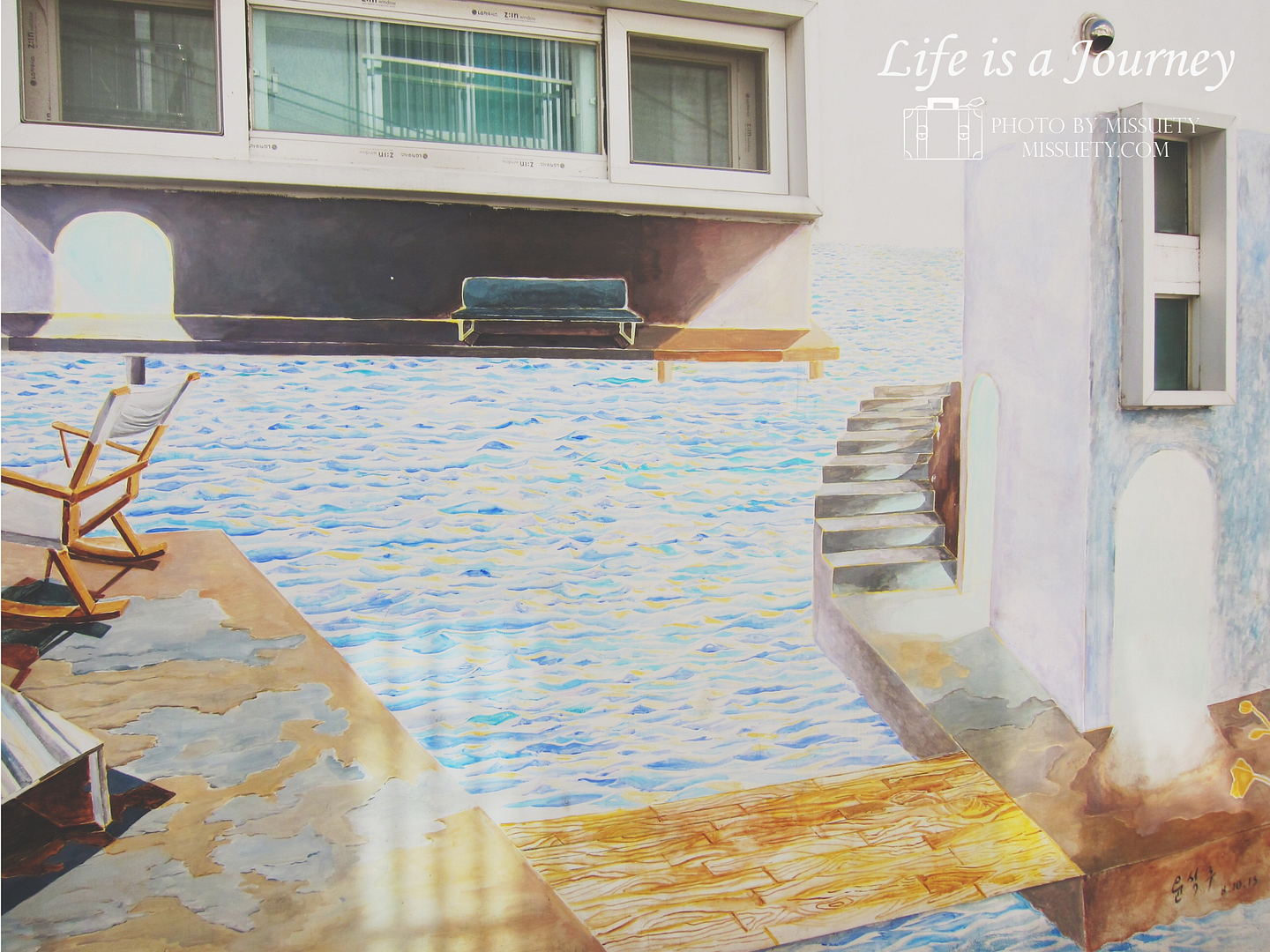 Big thumbs up with my friend on the go for the pose.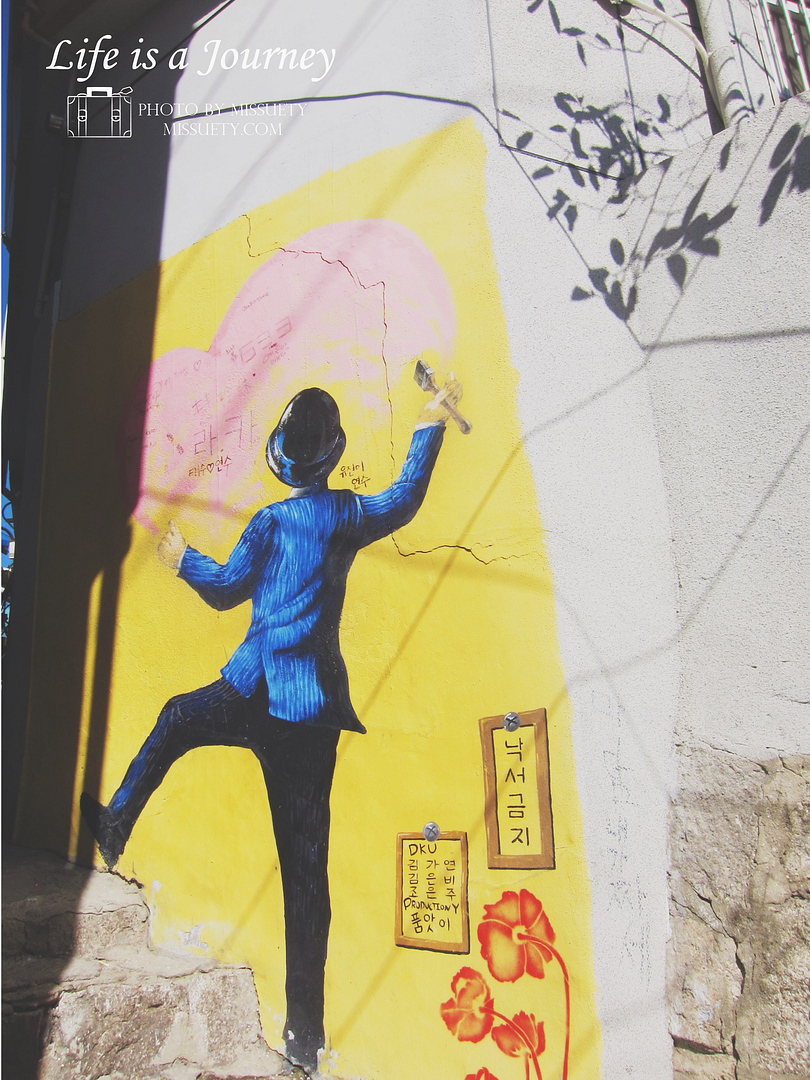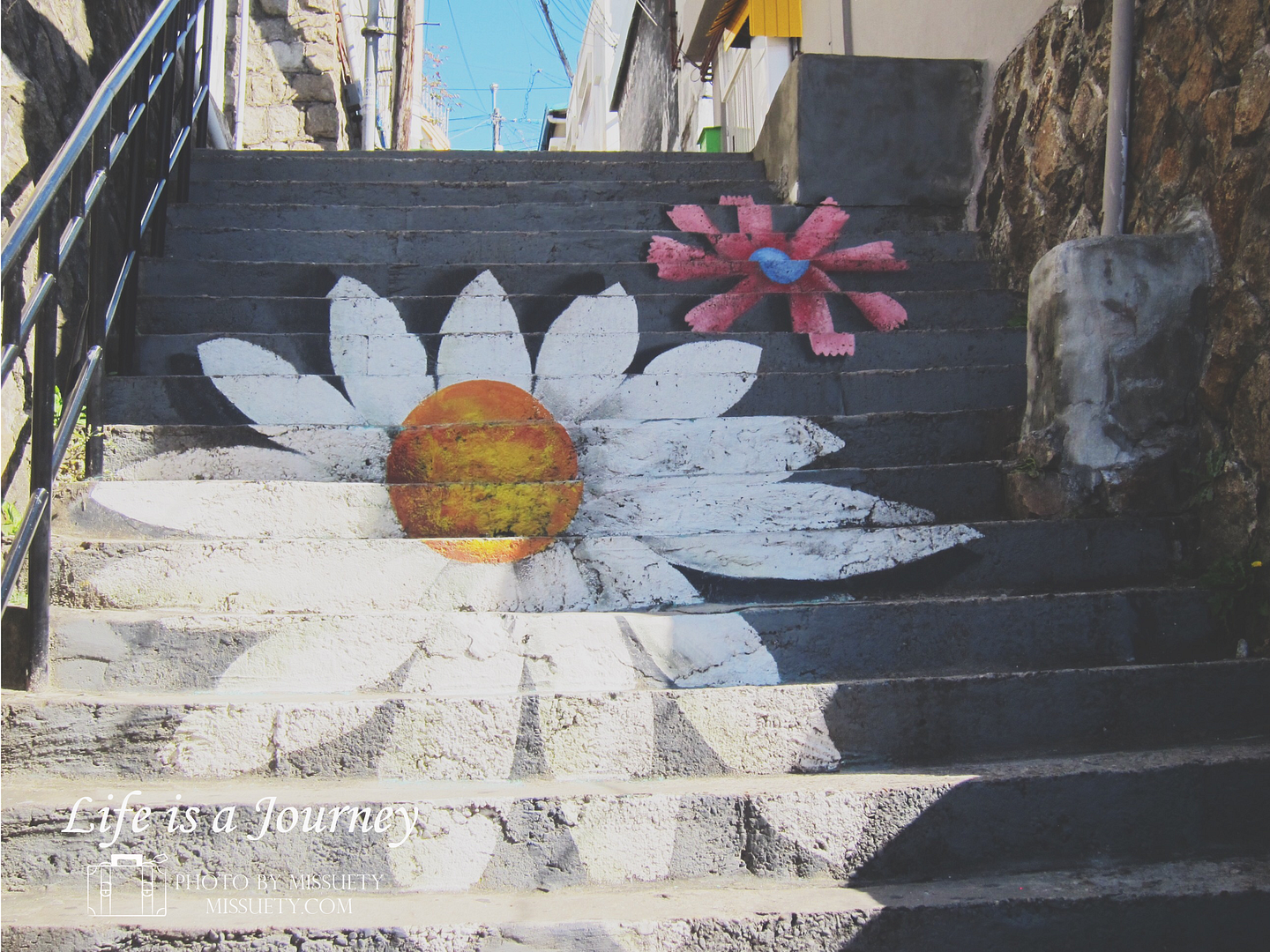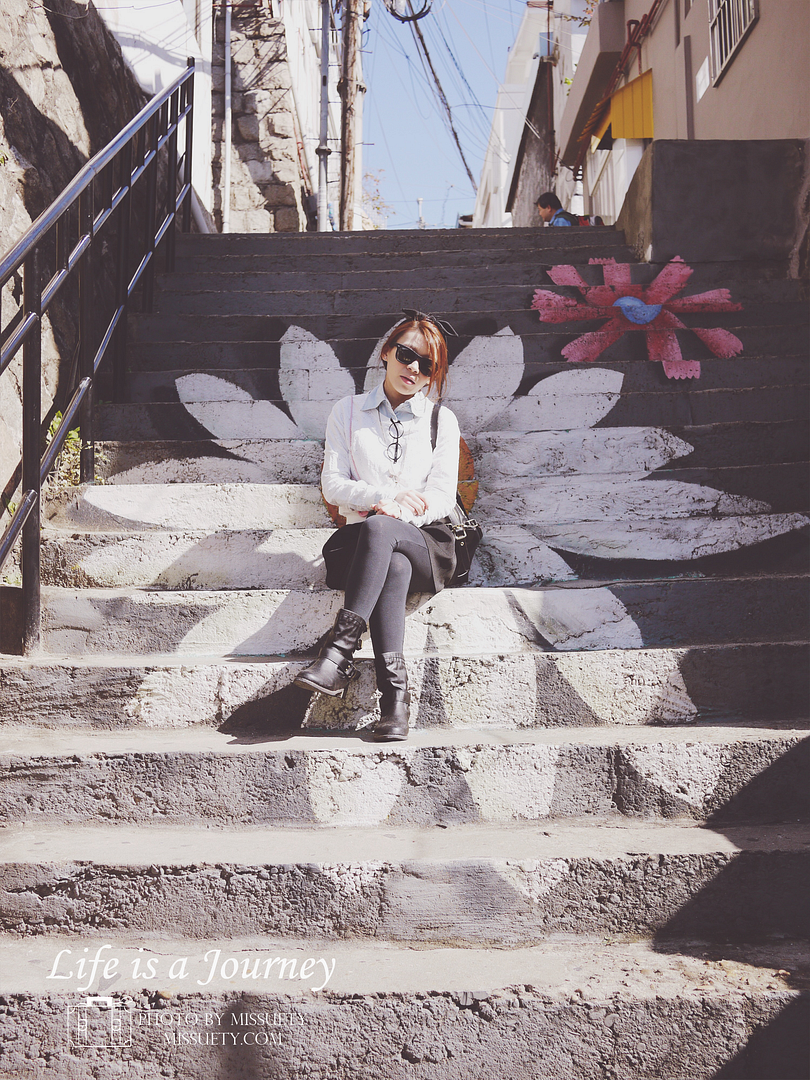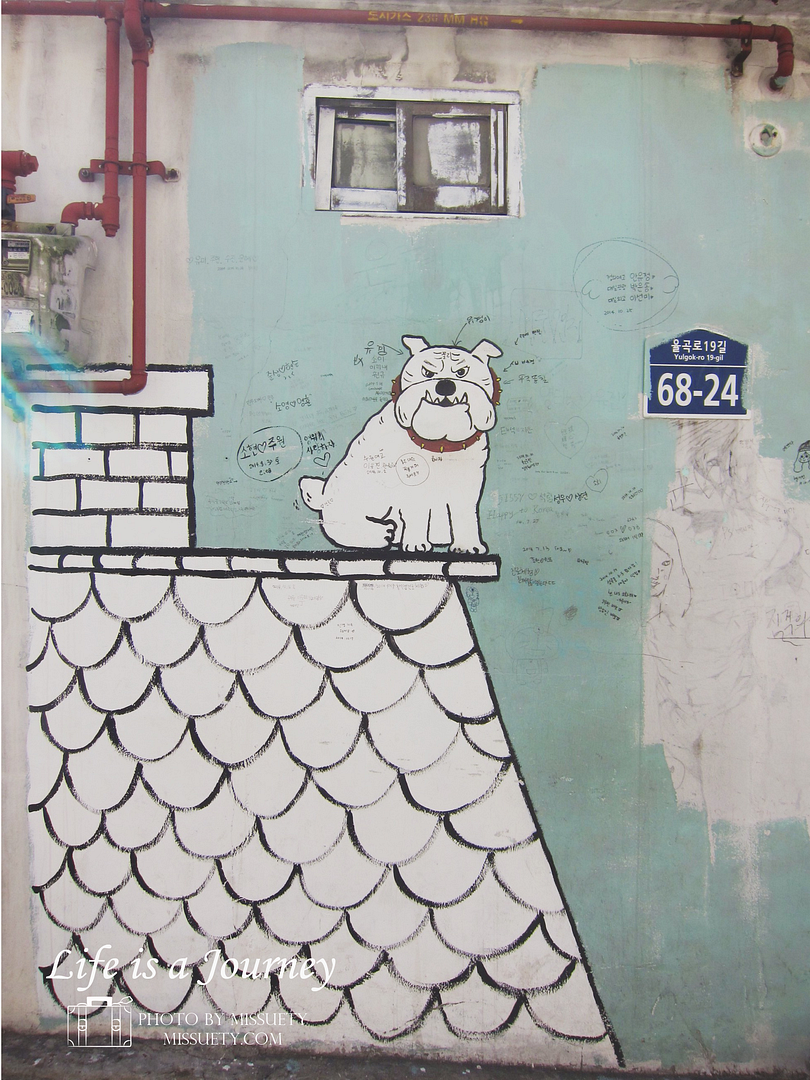 Ahjumma's hairstyle aka Aunty's Hairstyle!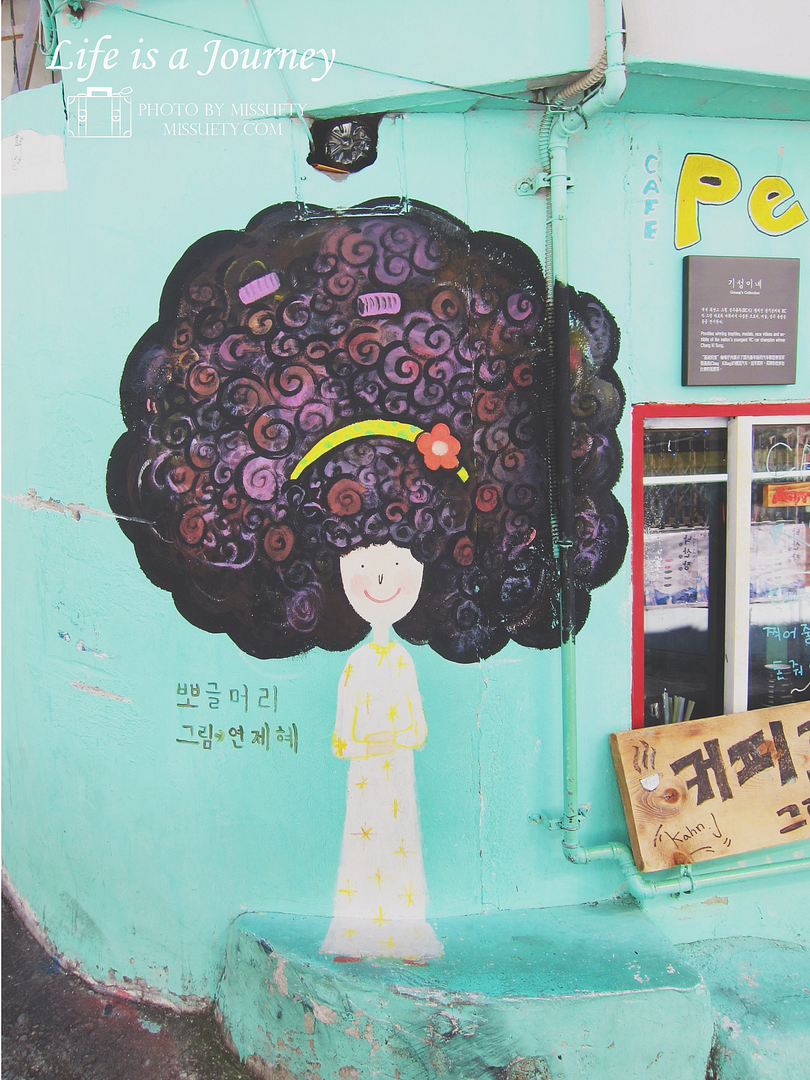 And the one very famous painting of all!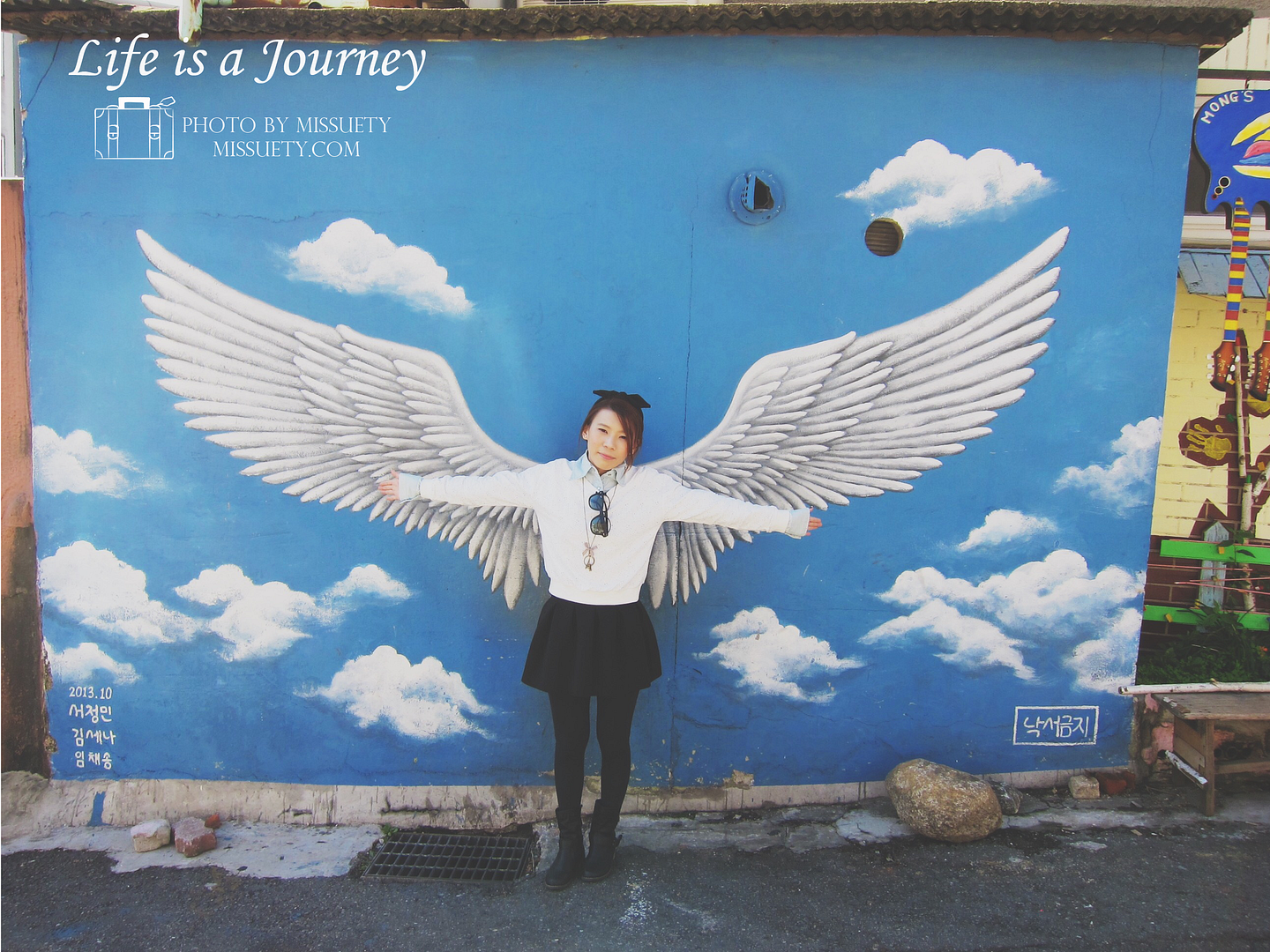 The angelic pose!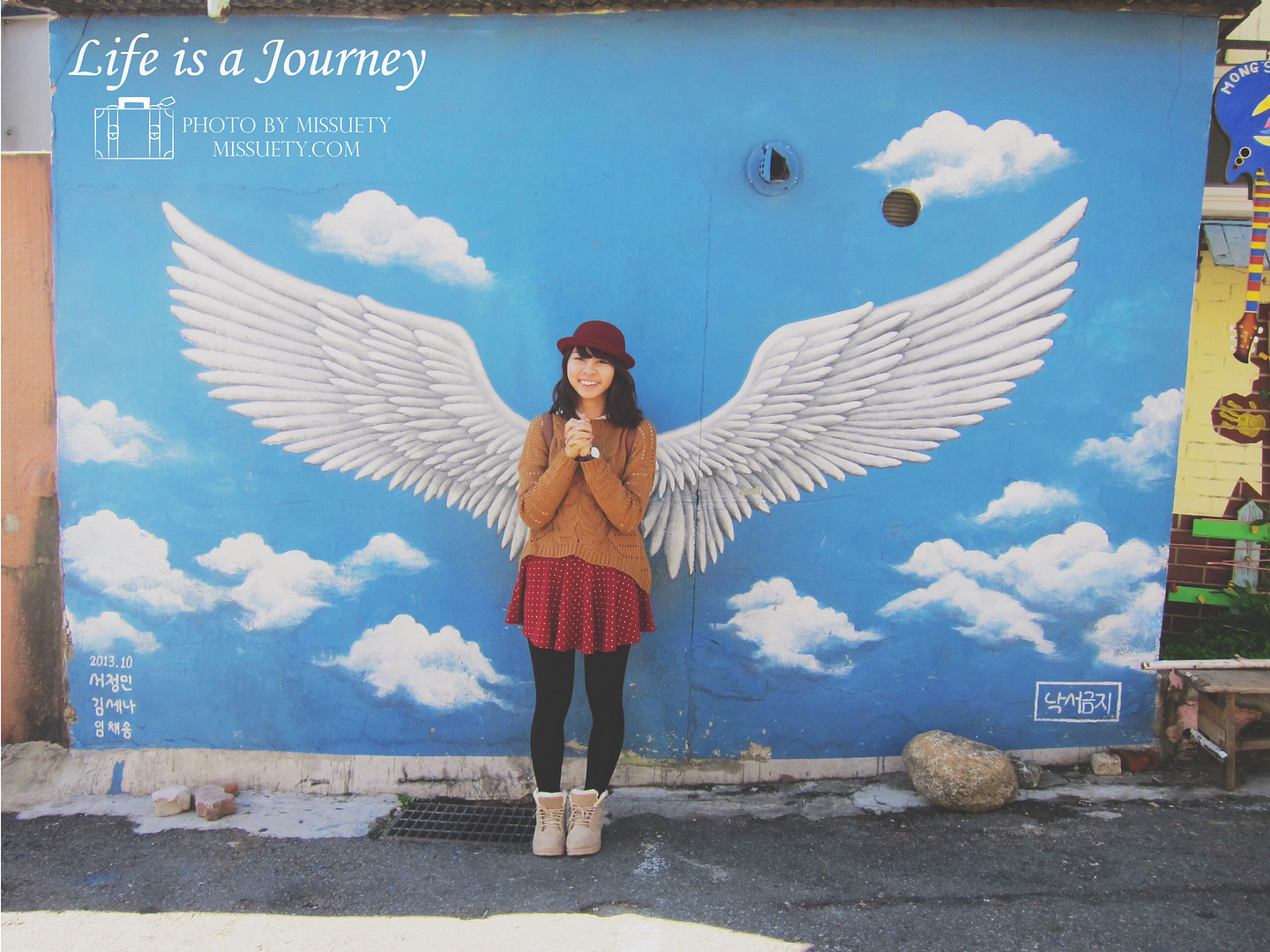 The jumping angel!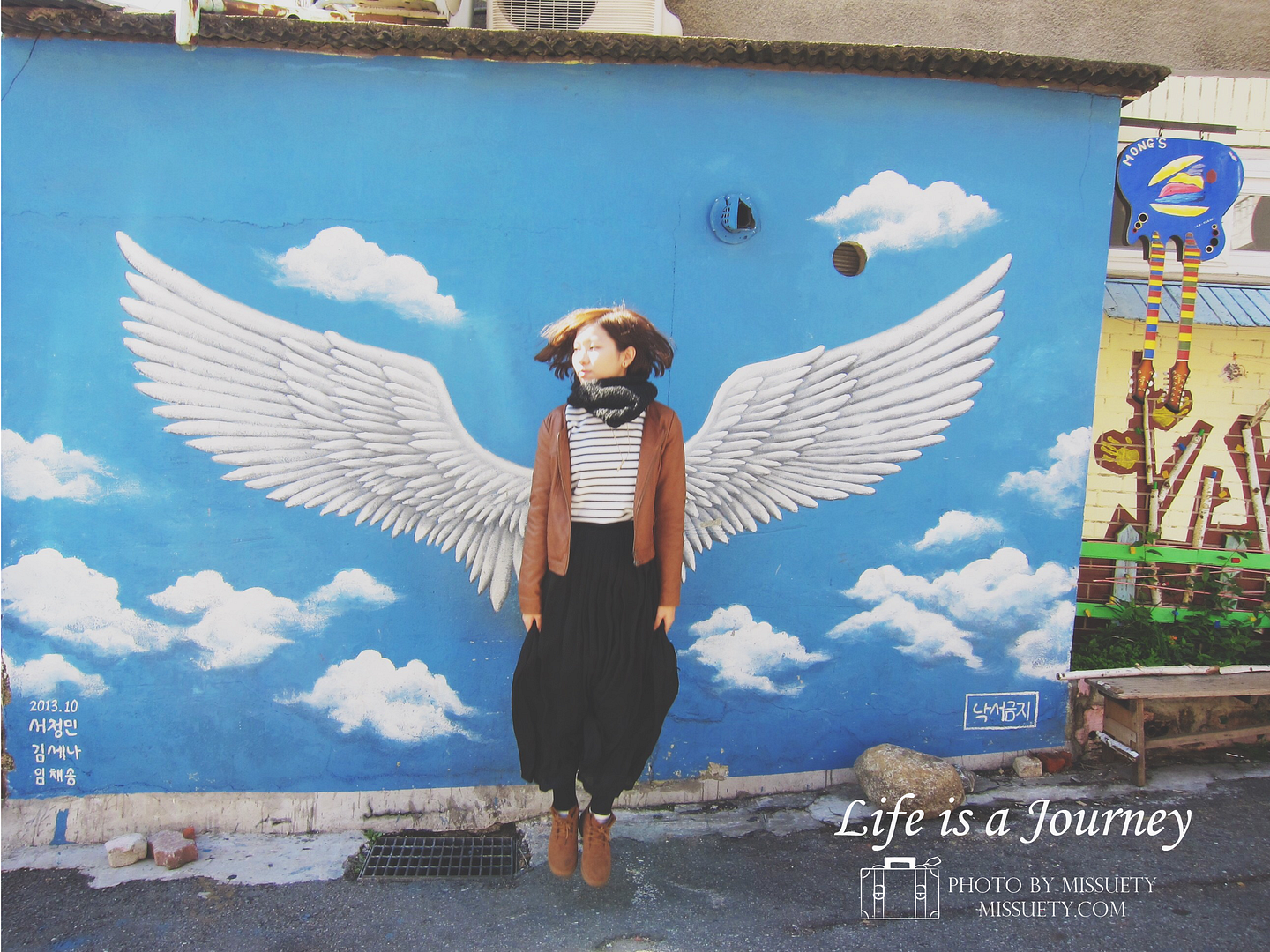 Coming downhill, you will see this!
The super HEROS!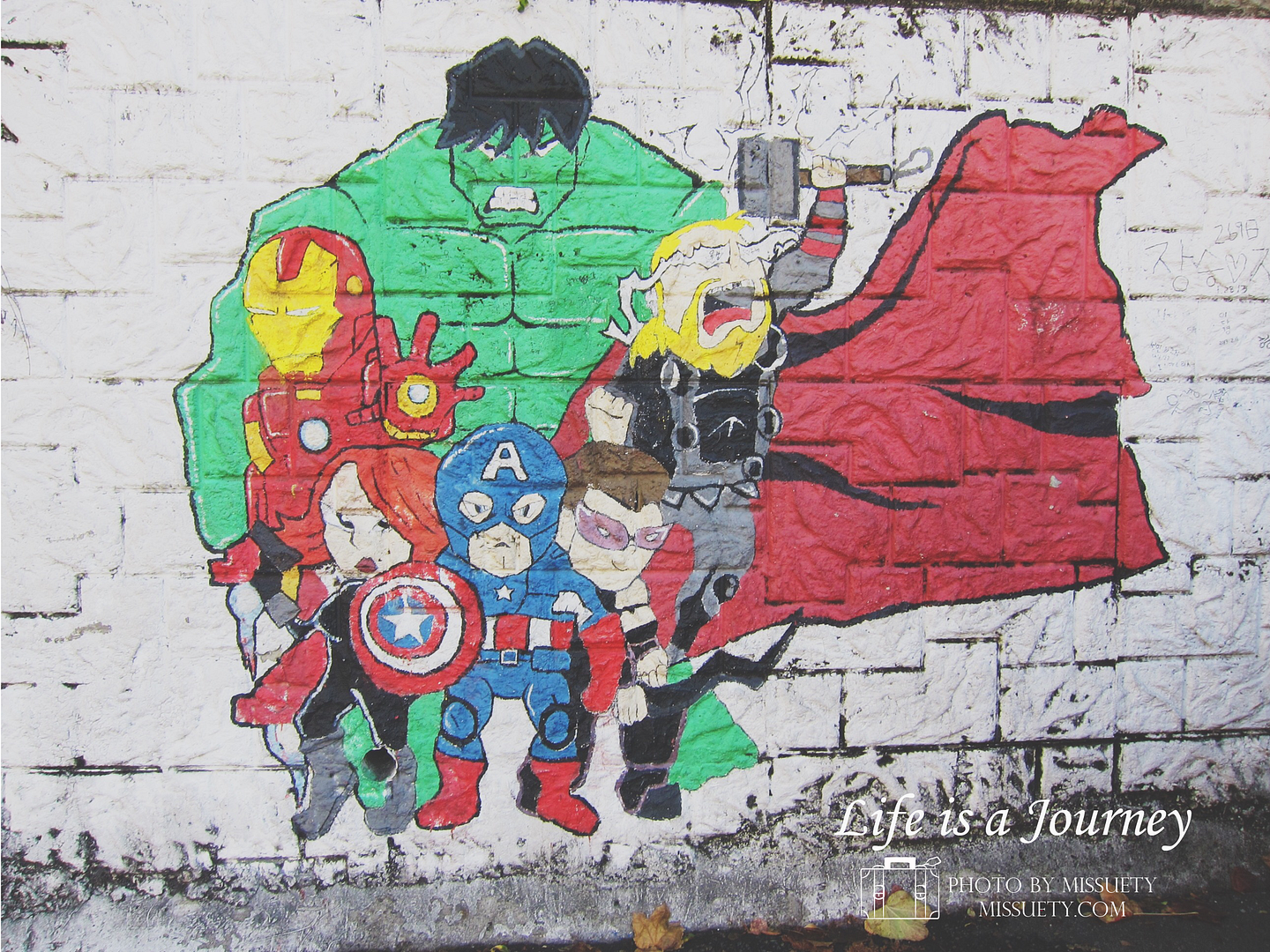 And finally, this is what you'll see and that's the end of the mural village.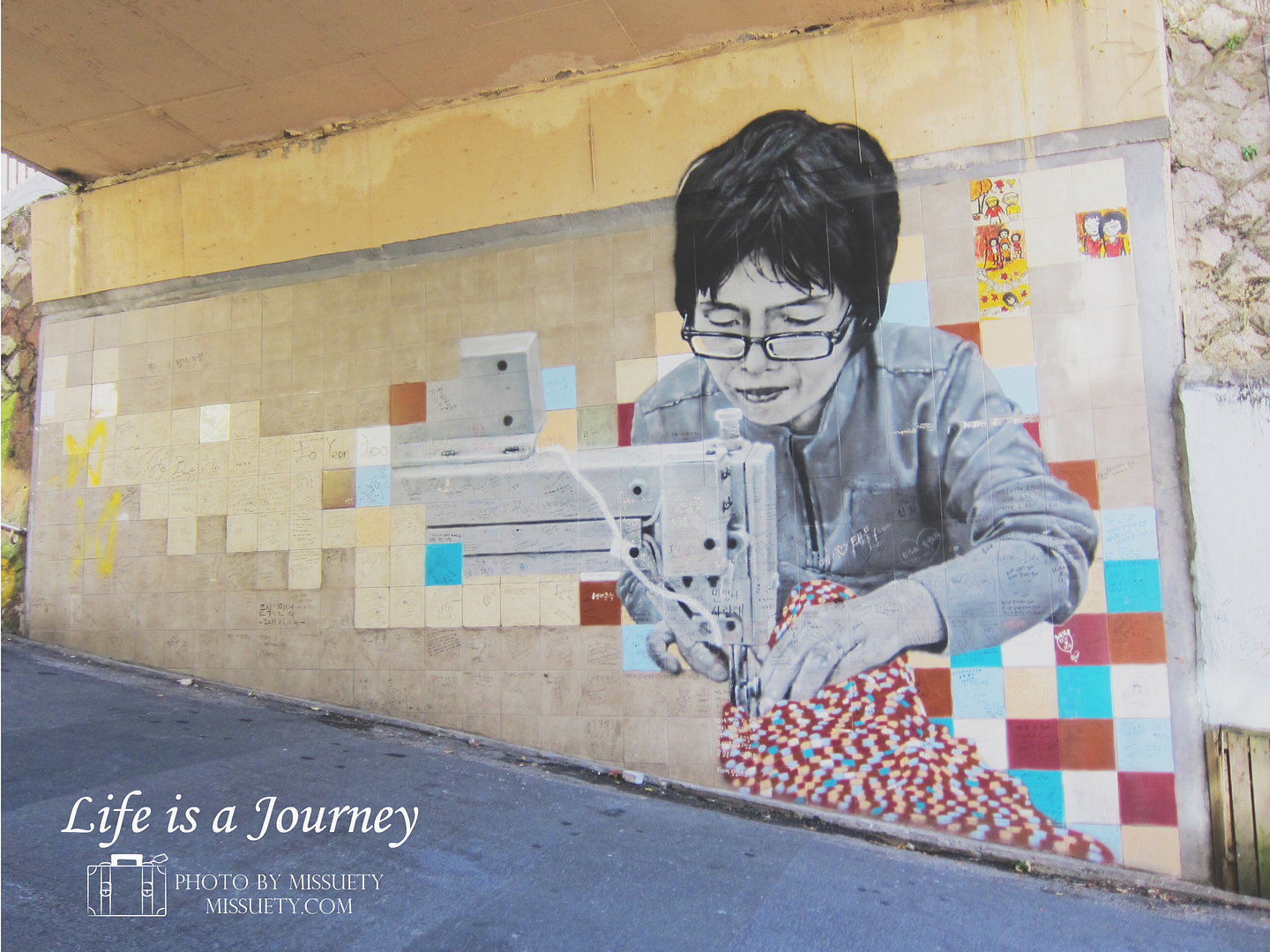 If you love mural paintings, this ain't such a bad place to spend time at though it requires a lot of walking and it might be a little tiring for elderly people since there's uphill to climb.
So if you're coming with your elderly parents, maybe skipping this place will be a smart choice as this might be a hassle for them.
[divider type="thin"]
Ihwa Mural Village
Ihwa-dong, Jongno-gu, Seoul
서울 종로구 이화동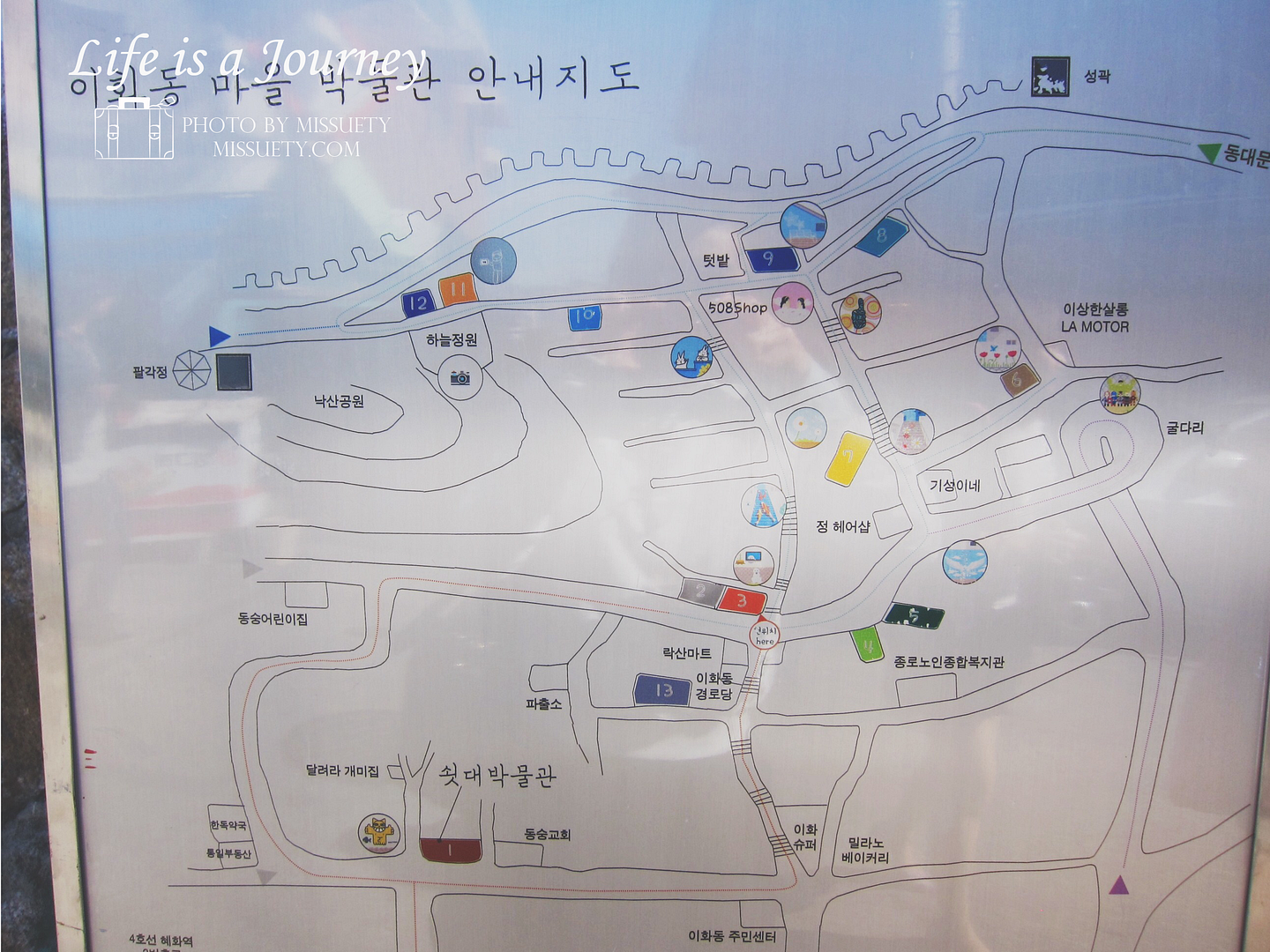 How To Get There:

Hyehwa Station (Subway Line 4), Exit 2.
Go straight until you see a 4 way intersection, then turn left and go straight.
At the 3 way intersection, turn right and go straight again where you will see the entrance of Naksan Park.
Turn right and go down along the road.
[divider type="thin"]
SEOUL Diaries Autumn 2014
Day 1 & 2: 
Hongdae Free Market & Hope Market
Day 4:
Gyeonggi English Village
Heyri Art Village
Provence Village
Day 5:
Namiseom Island
Petite France
Day 6 FINALE:
Samcheong-dong
Bukchon Hanok Village & Ssamziegil