SEOUL Diaries: Heyri Art Valley, Paju
3 Girls One Journey
Day 4:
Gyeonggi English Village – Heyri Art Valley – Provence Village
– SEOUL DIARIES –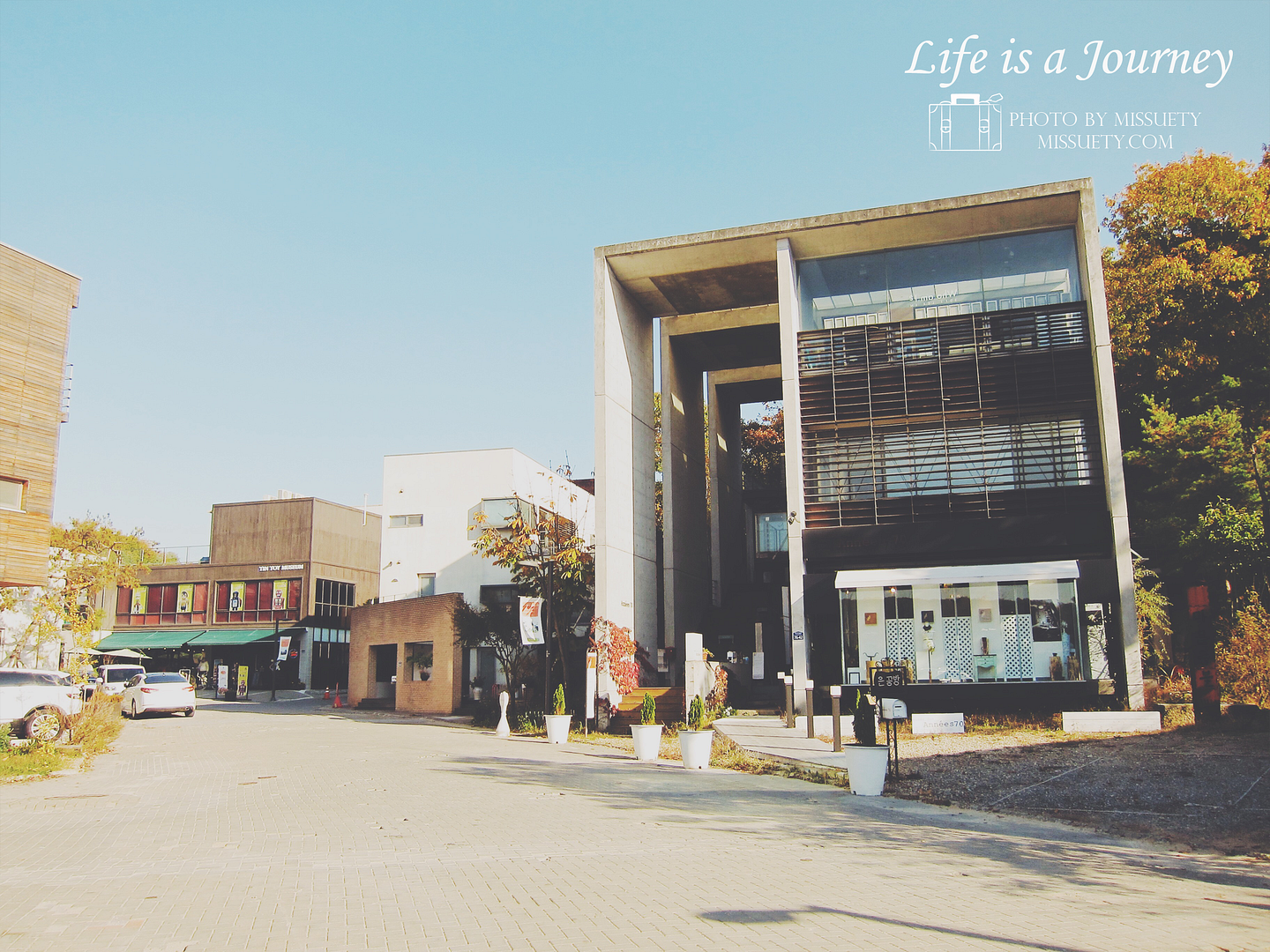 So getting back to my SEOUL DIARIES.
We came by this Heyri Art Valley after our visit to Gyeonggi English Village.
Getting here wasn't that complicated at all.
If you're planning a trip to these 3 villages (Gyeonggi English Village – Heyri Art Valley – Provence Village), you can follow this sequence and just read on to find out more.
I'm not too sure whether there's a bus to the main entrance of this Heyri Art Valley or not but when we asked a passerby at Gyeonggi English Village, we were told that there's no bus to Heyri Art Valley as this whole area (opposite Gyeonggi Village) is actually Heyri Art Valley.
So nice of her to show us the way leading to Heyri Art Valley. It's actually just opposite of Gyeonggi Village where you will have to cross the road. There is a bus stop and beside the bus stop you will see stairs with houses on both sides. Go down the stairs and turn right.
From there, just go all the way down and turn left. You will be able to see this house on your left.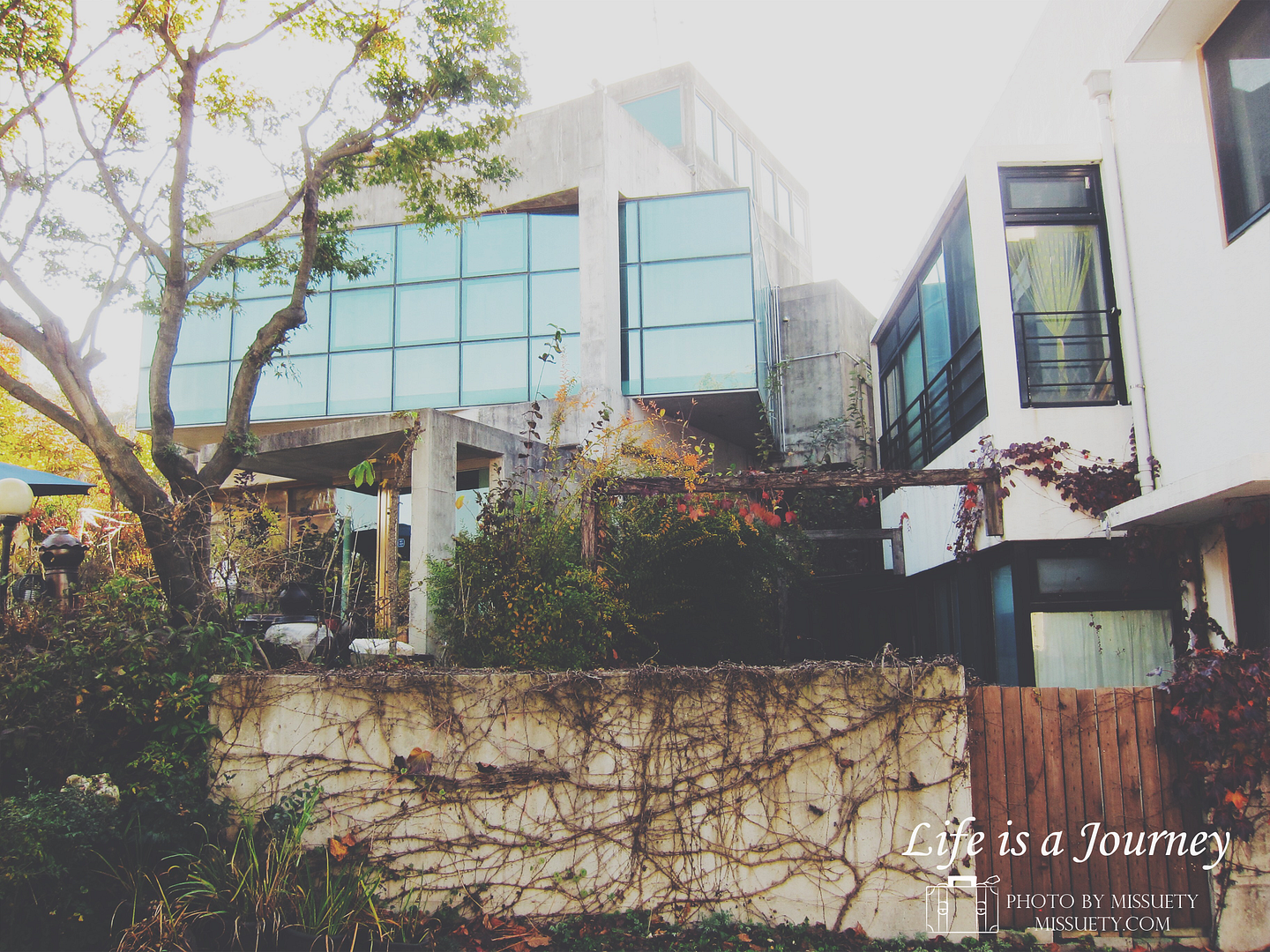 Just follow the path and you will come to see buildings like this where either you turn left or right.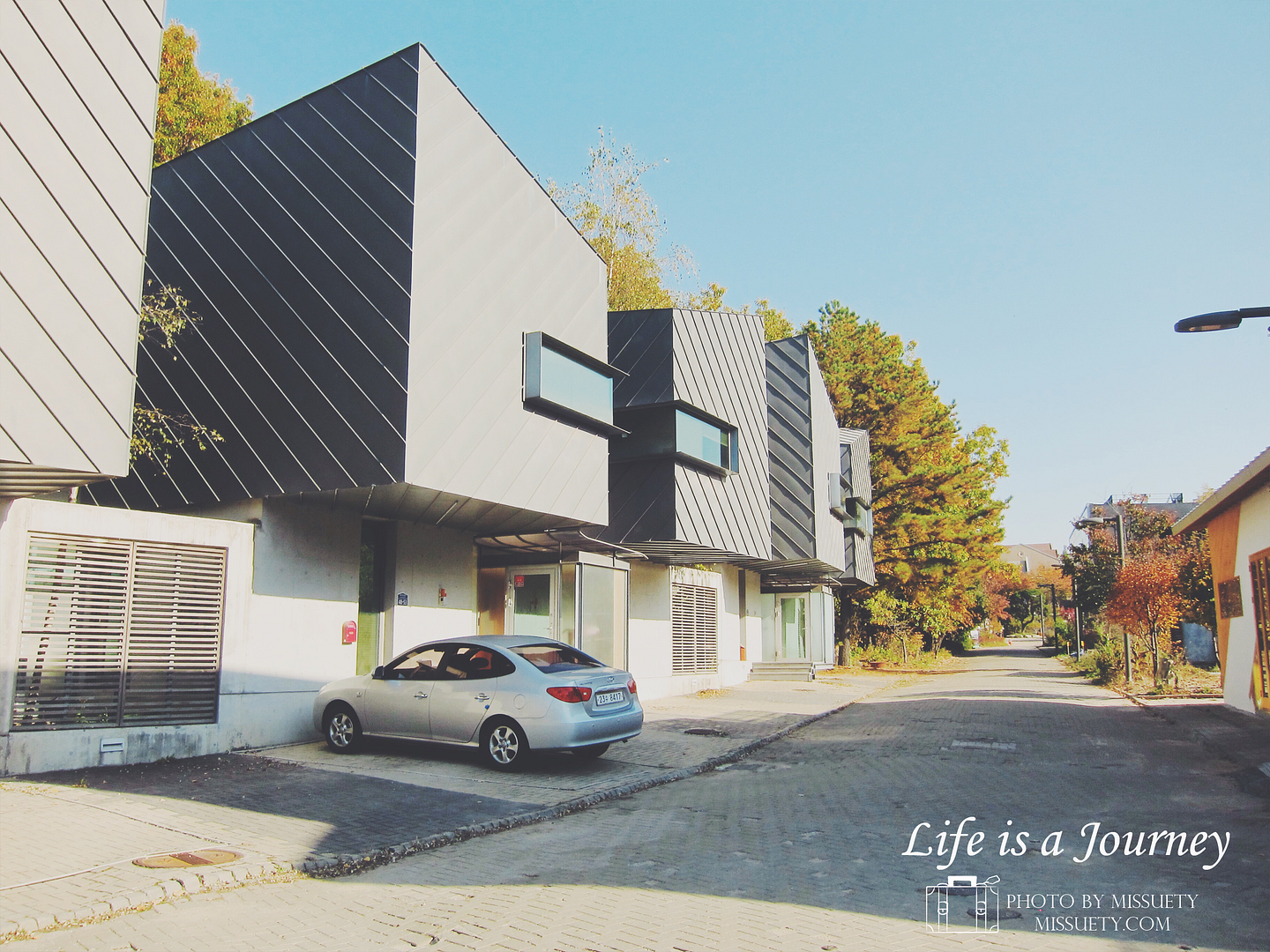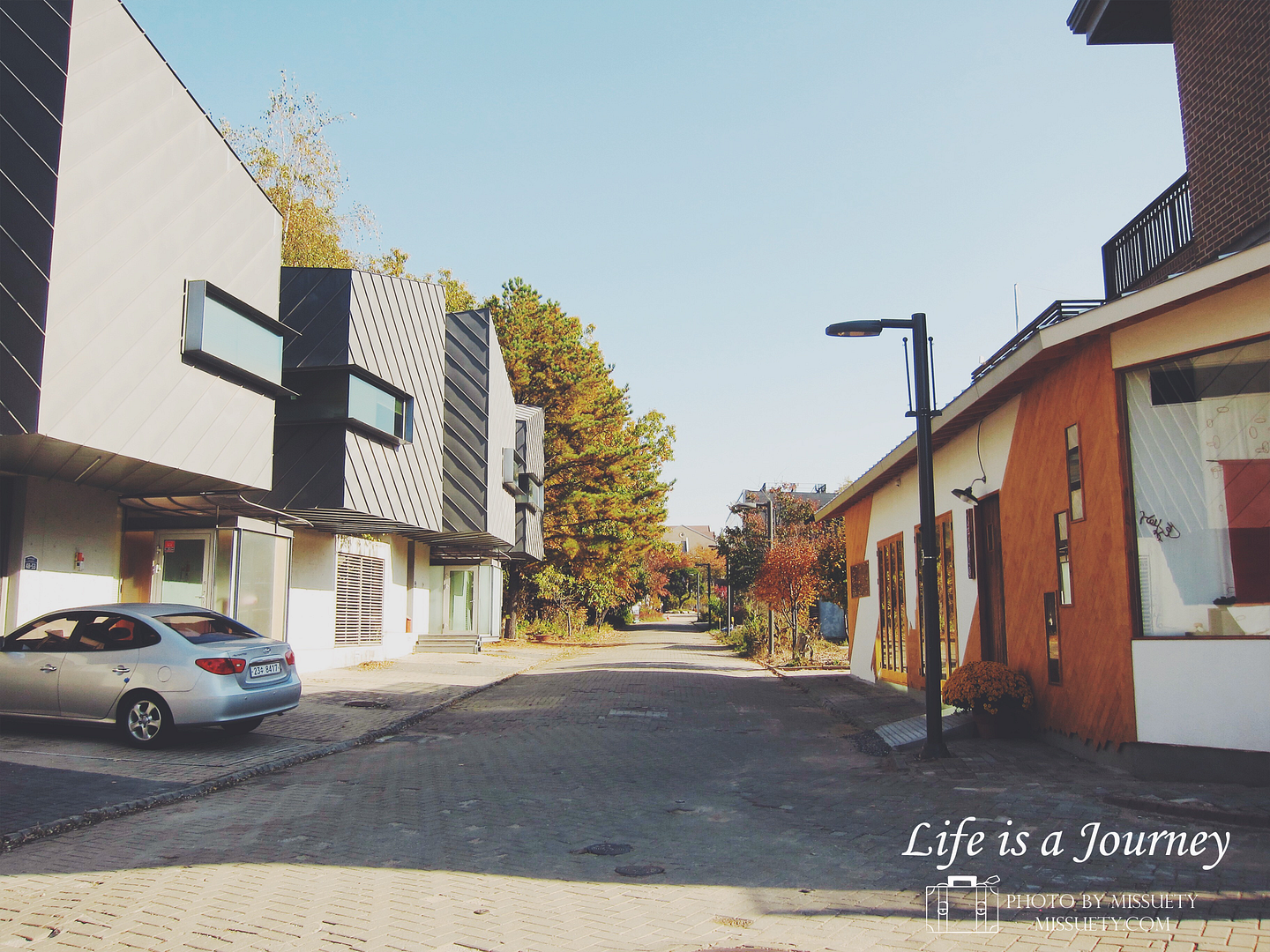 Take the left turn and go all the way straight until you come to a junction where you will see buildings like this.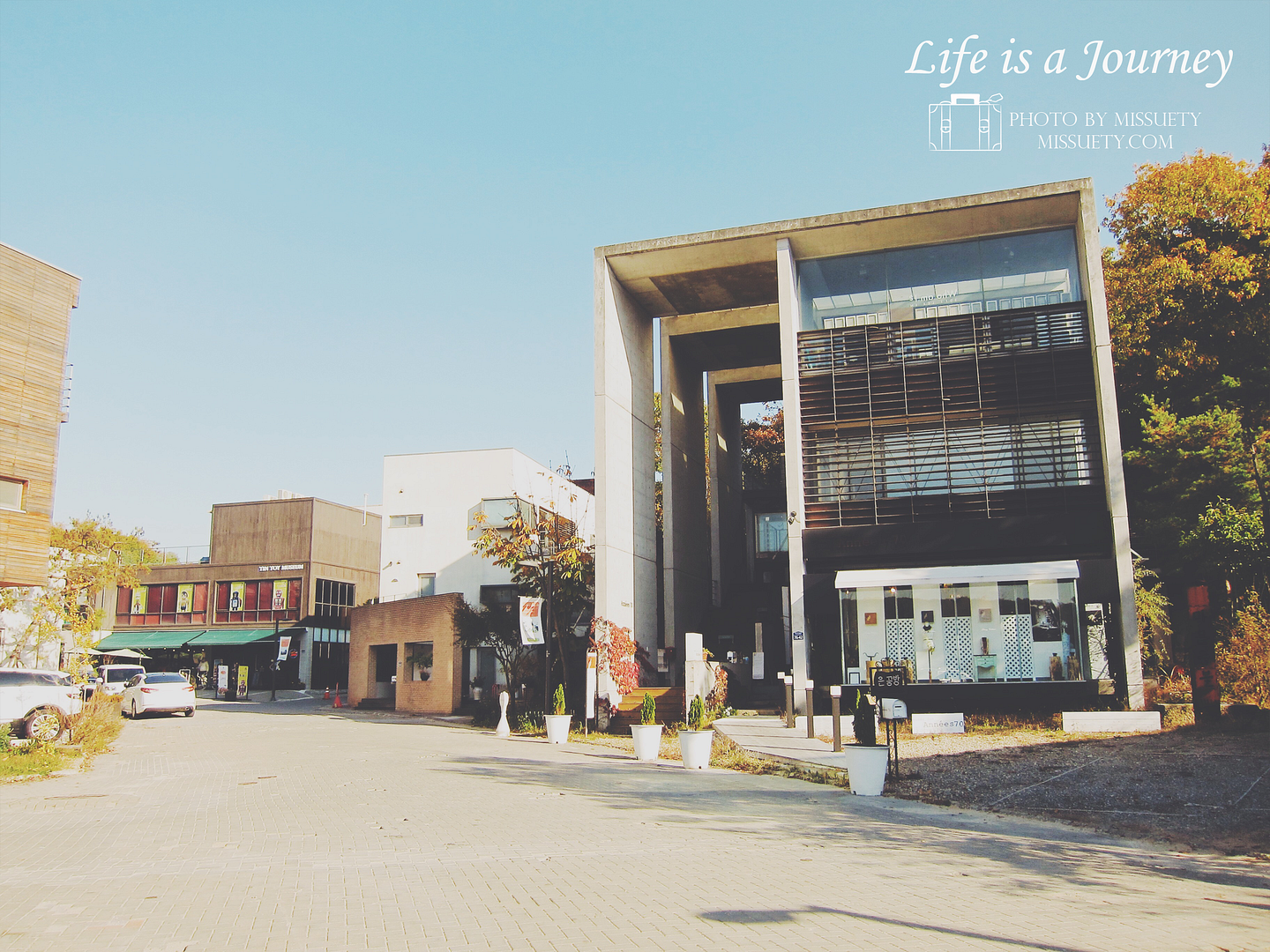 There's a map located here. Since this area is very big, so if you're not interested in entering certain exhibits, don't bother to waste your time going around the whole area. Just pick the ones that you're interested.
There is an admission fee for entering the exhibits but entrance to Heyri Art Valley is FREE.
By the time we came here was almost 3pm and we were starving as we haven't had our lunch yet.
So we came by this Tin Toy Museum and noticed that they serve homemade pizzas.
Without much thought, all of us agreed on having pizza despite the price.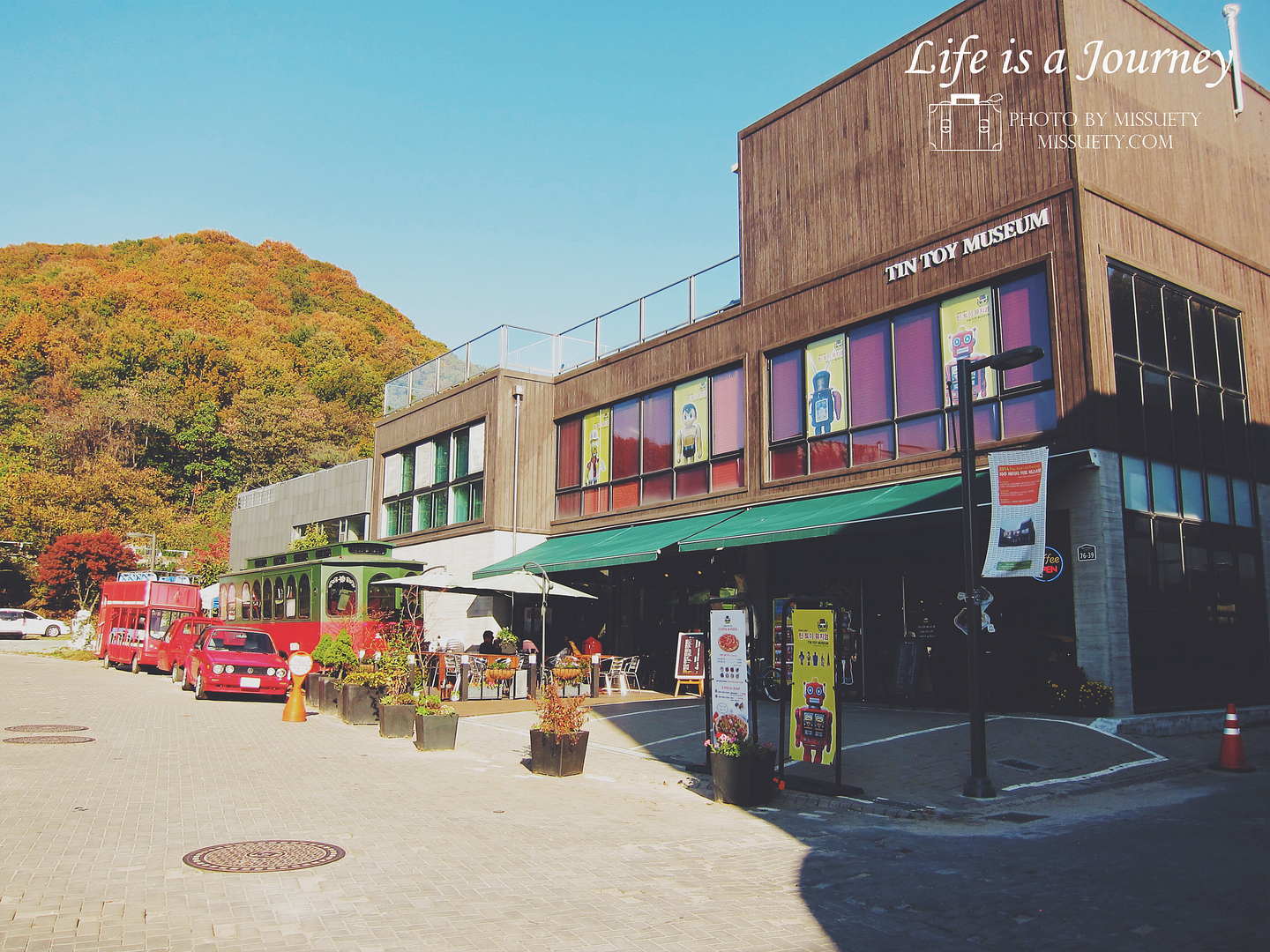 We only came here for lunch and we did not visit the toy museum.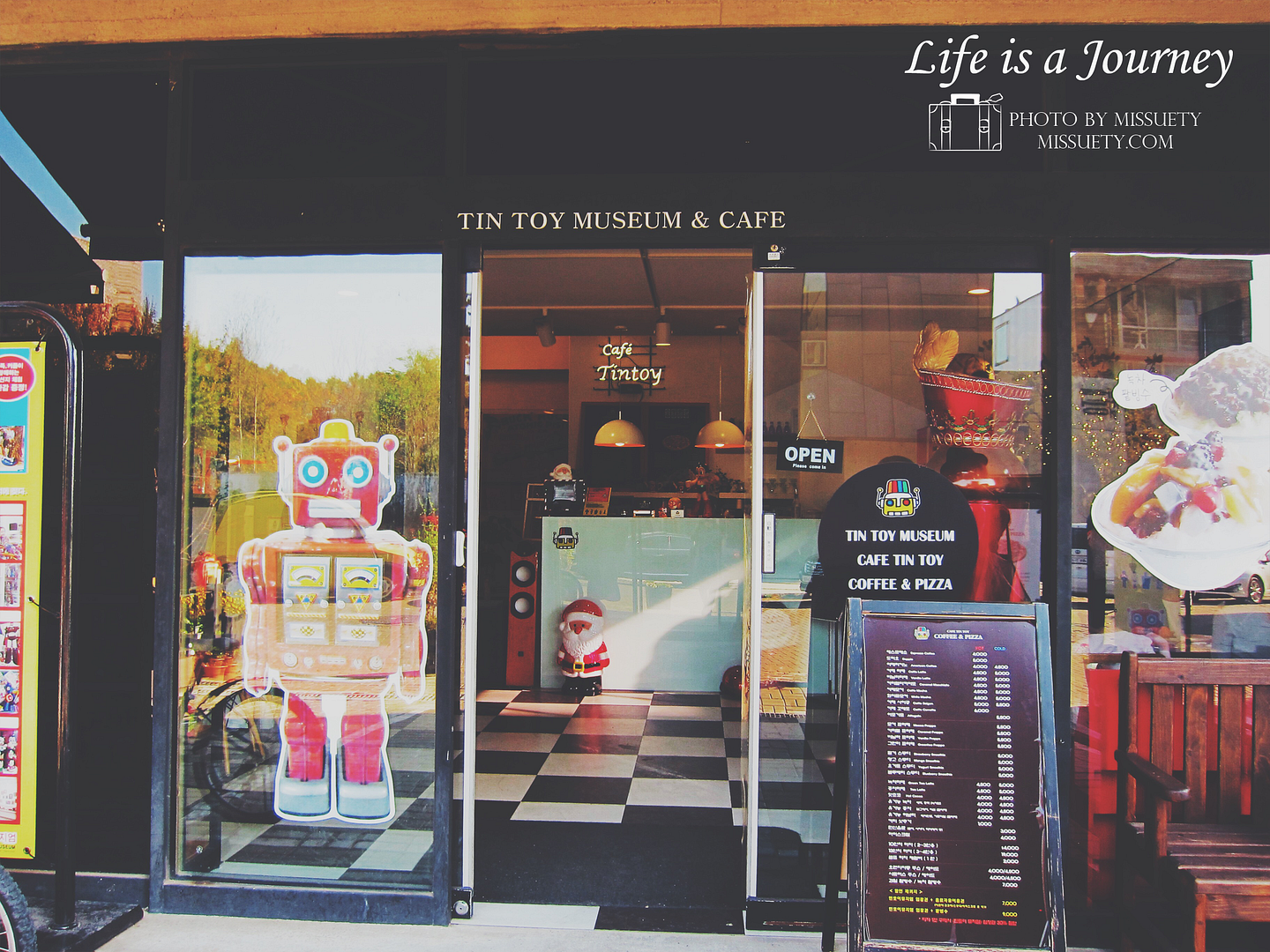 We waited for about 15 minutes and finally pizza is served!
HOMEMADE PIZZA 14,000 won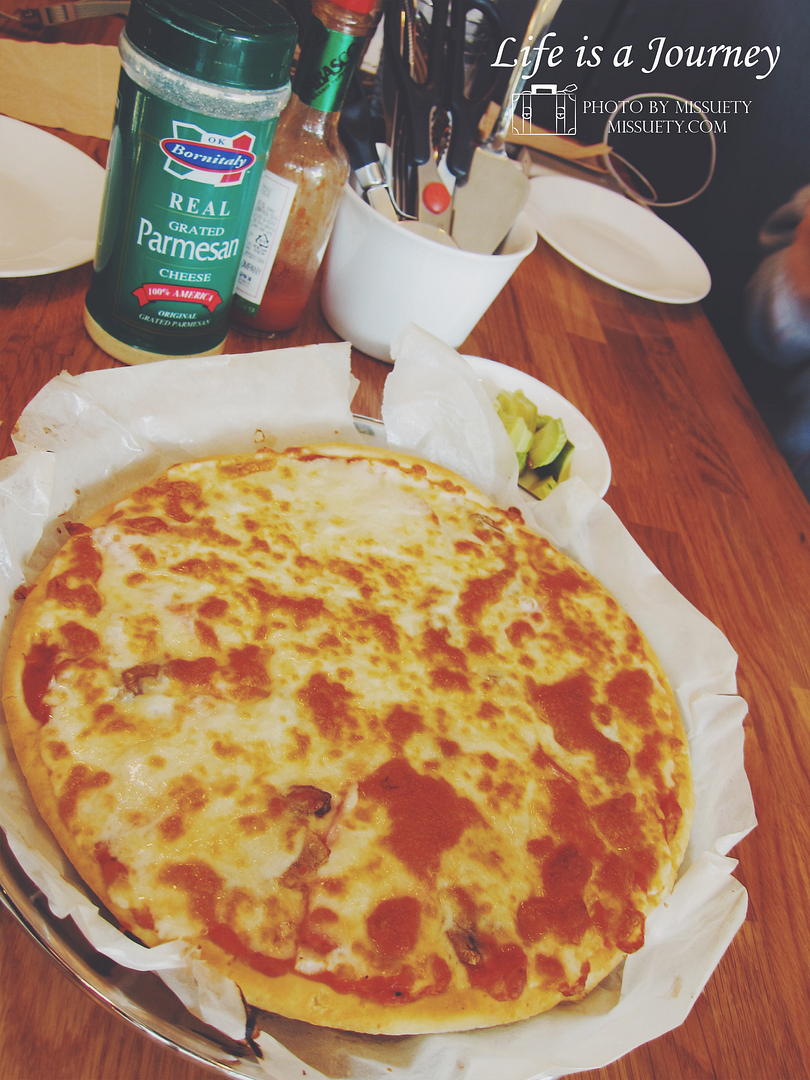 This homemade pizza is seriously good!!
Thin and crispy crust with fresh ingredients.
You can come by and try this if you don't know what to eat when you come here.
You can pick toppings of your choice with no additional charges.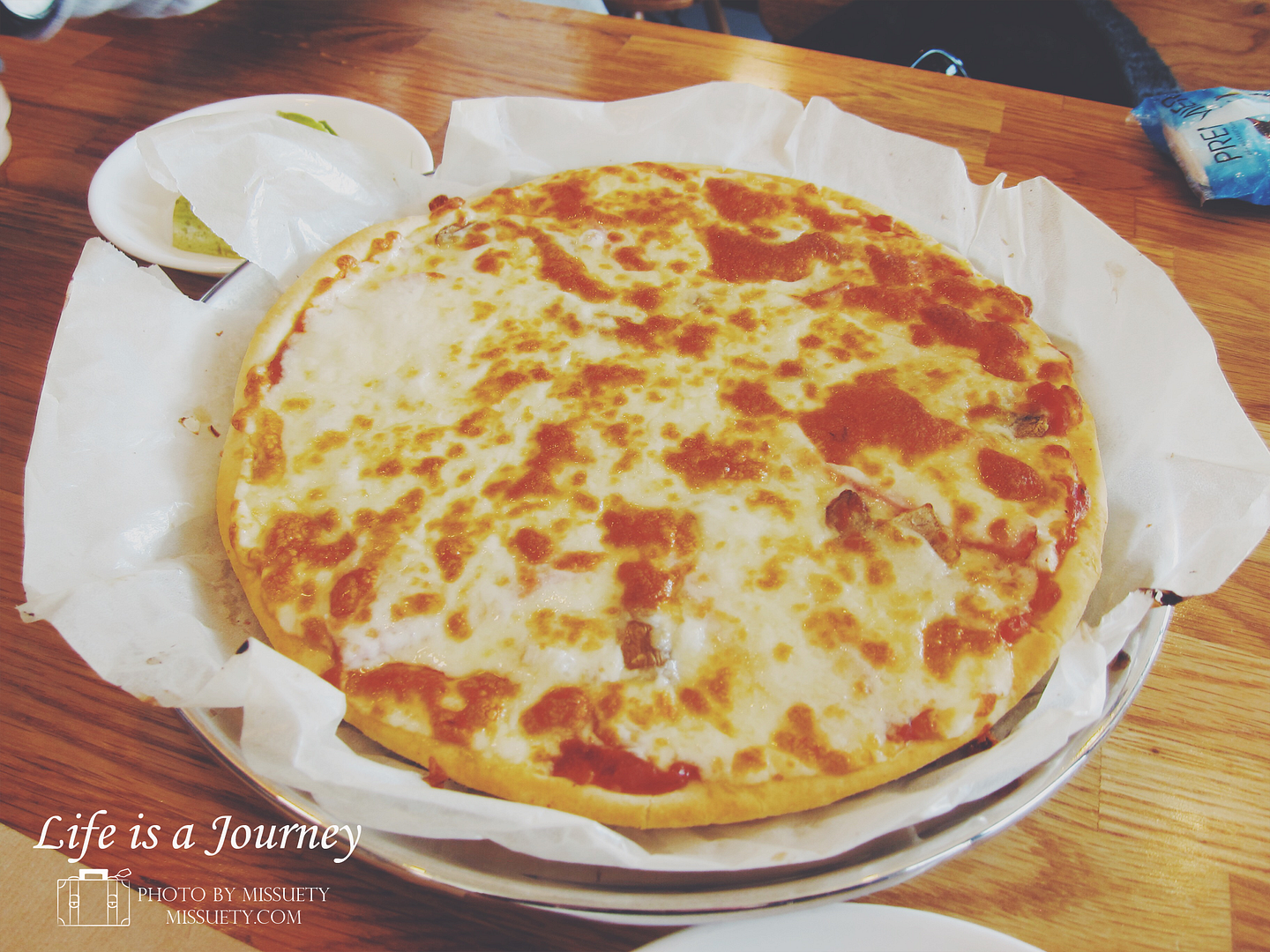 After filling the tummy, we continued on our journey exploring the art valley.
A chocolate gallery which looks interesting.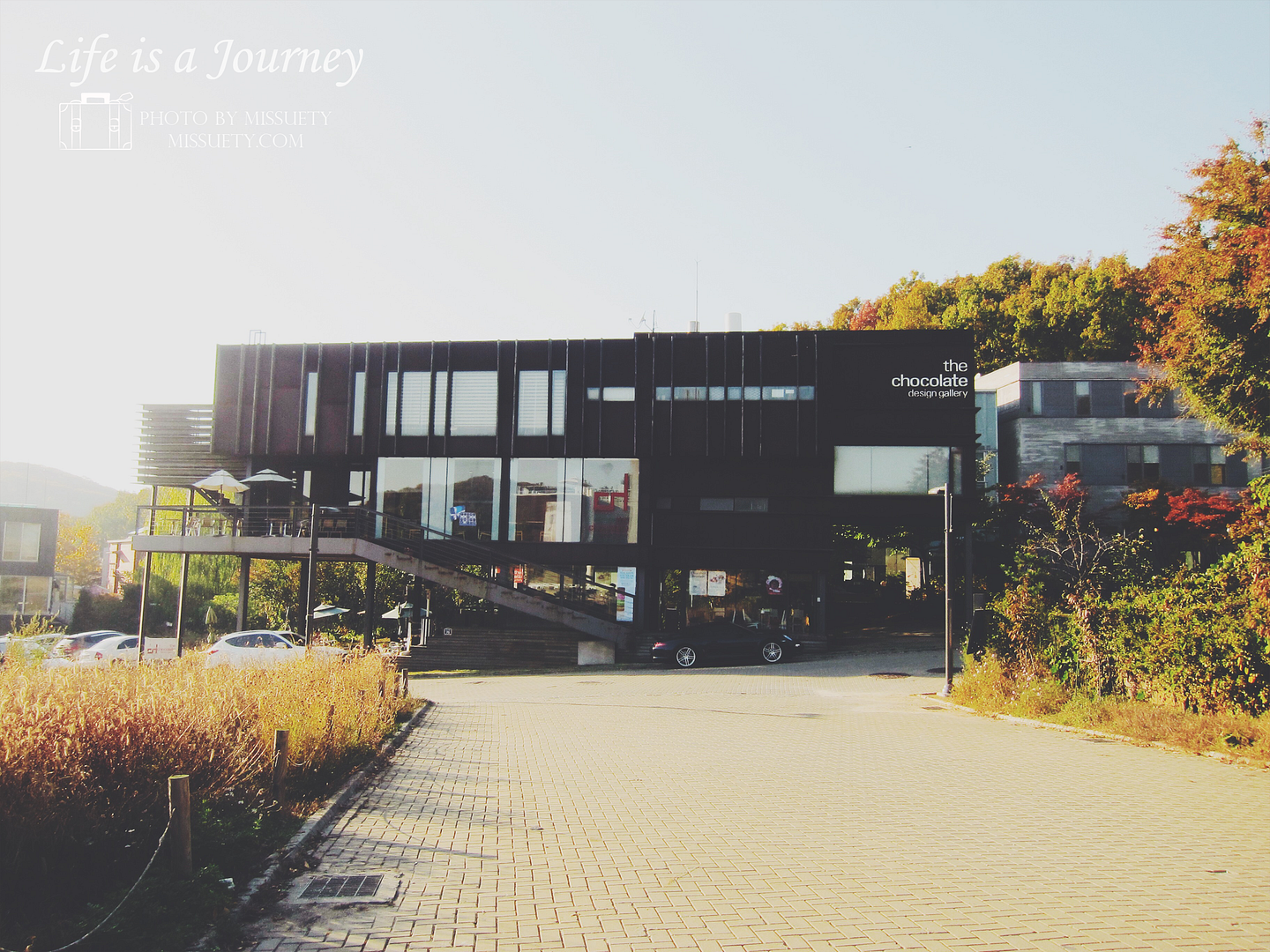 We took the right turn and stroll along and discovered many nice and unique shops or exhibits.
This is a wedding gallery or shop. Love the atmosphere of this bridal shop.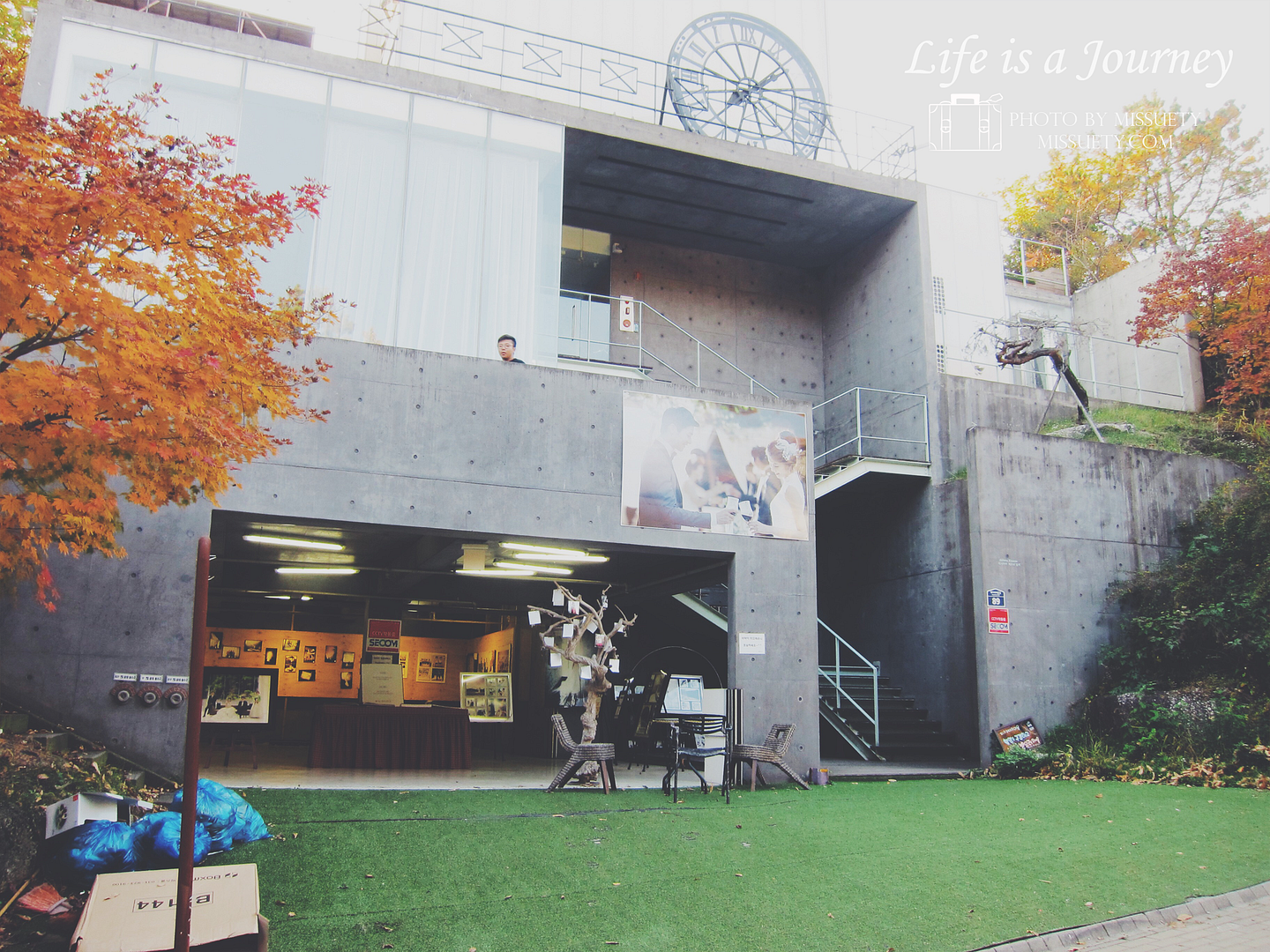 As we walk along the trail, we came by this.
There's just so many nice architectural buildings here of unique designs.
Also, random mural paintings like this.
This is just so autumn with autumn leaves crawling all over the wall with my beautiful model.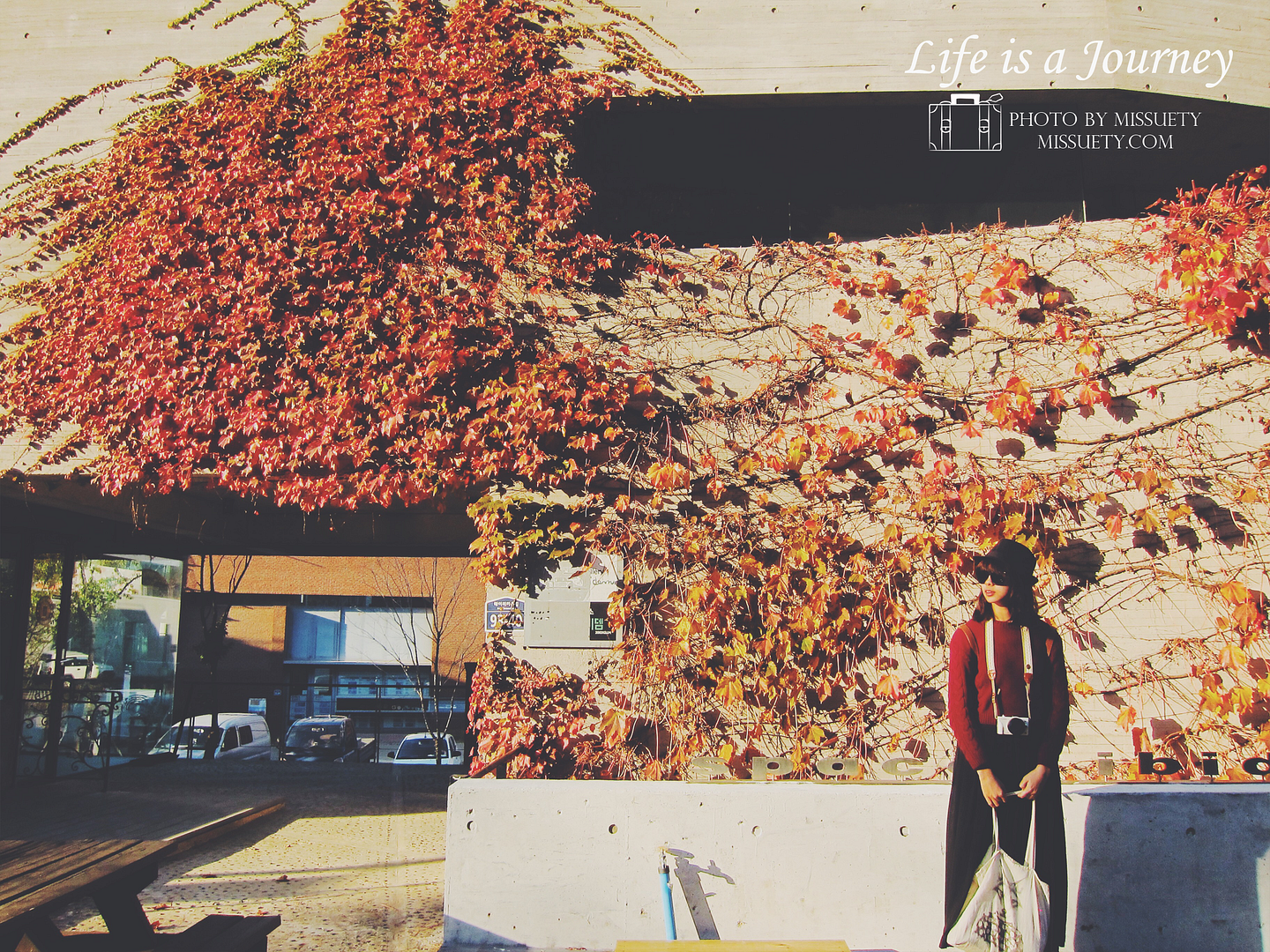 Saw this neighborhood dog and just randomly took a pic of it.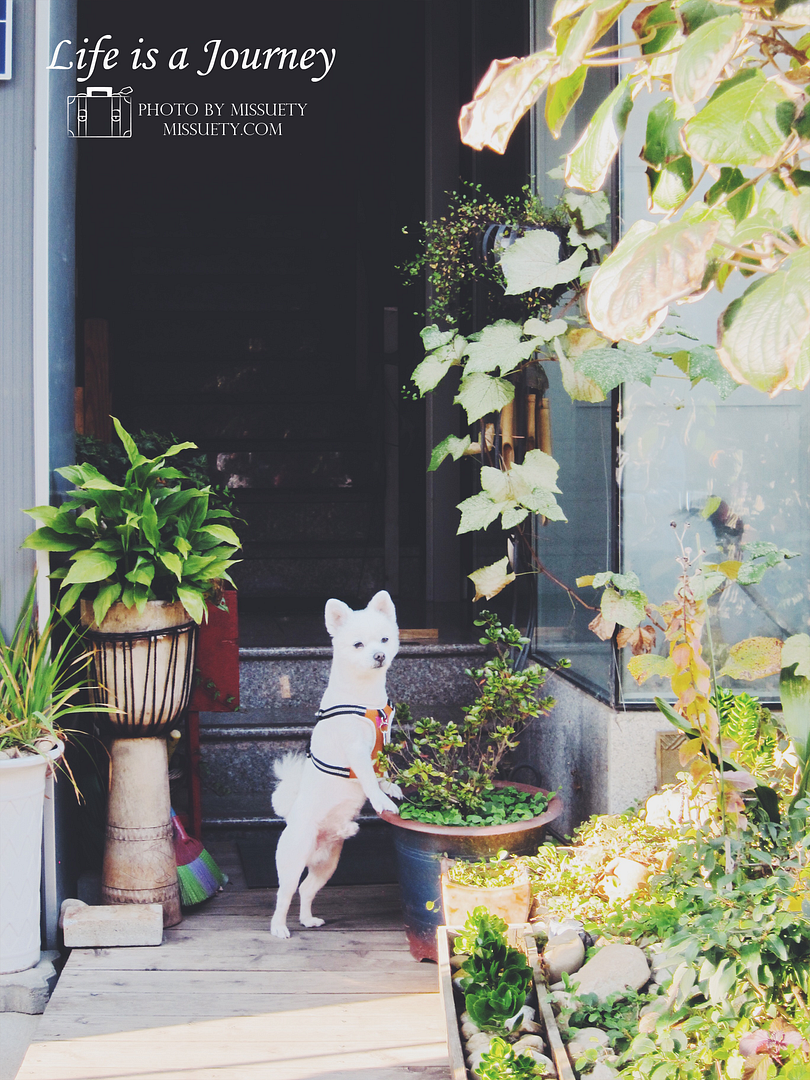 Trick Art Museum can be found in this Art Valley too.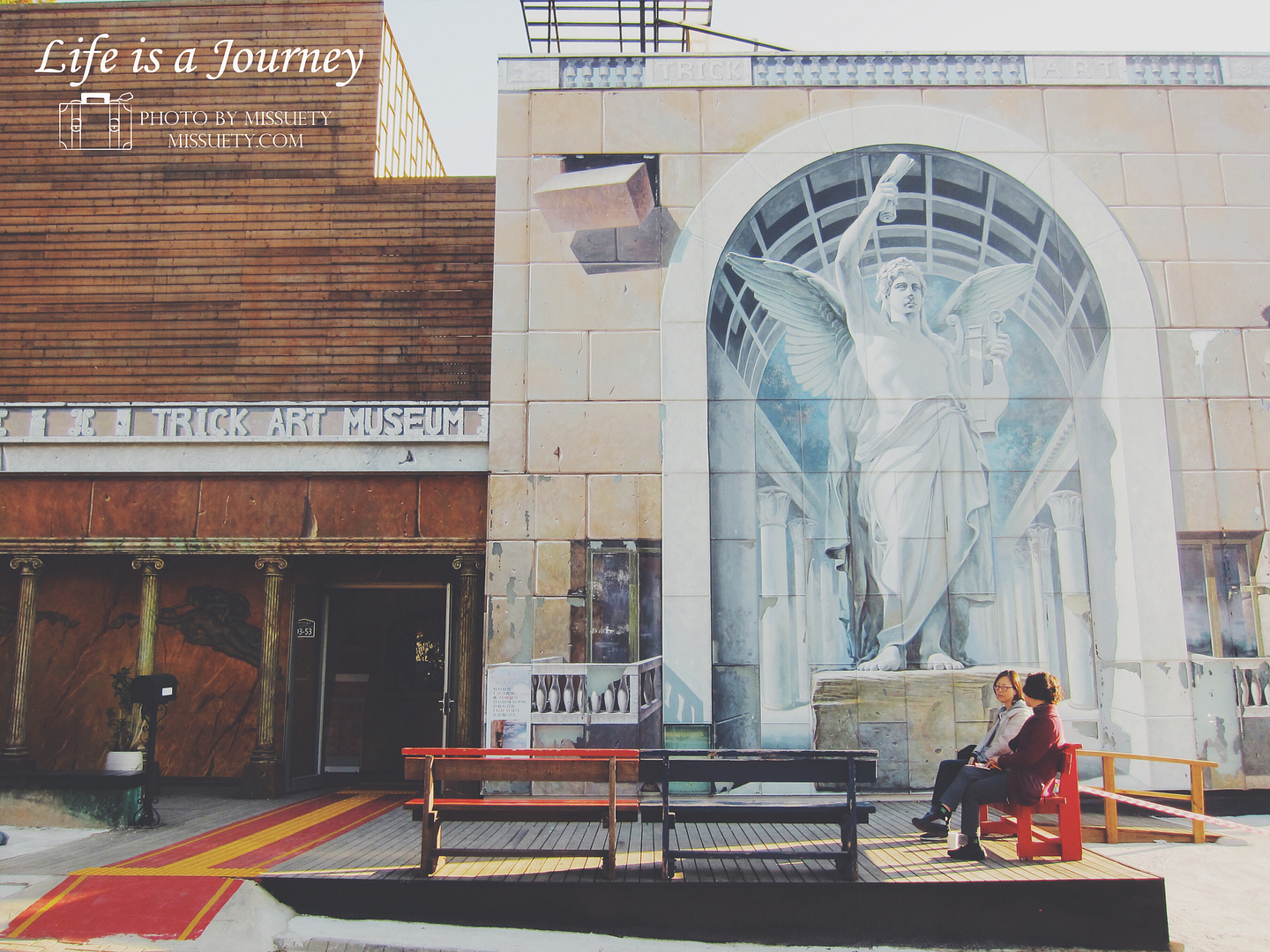 No idea what building is this.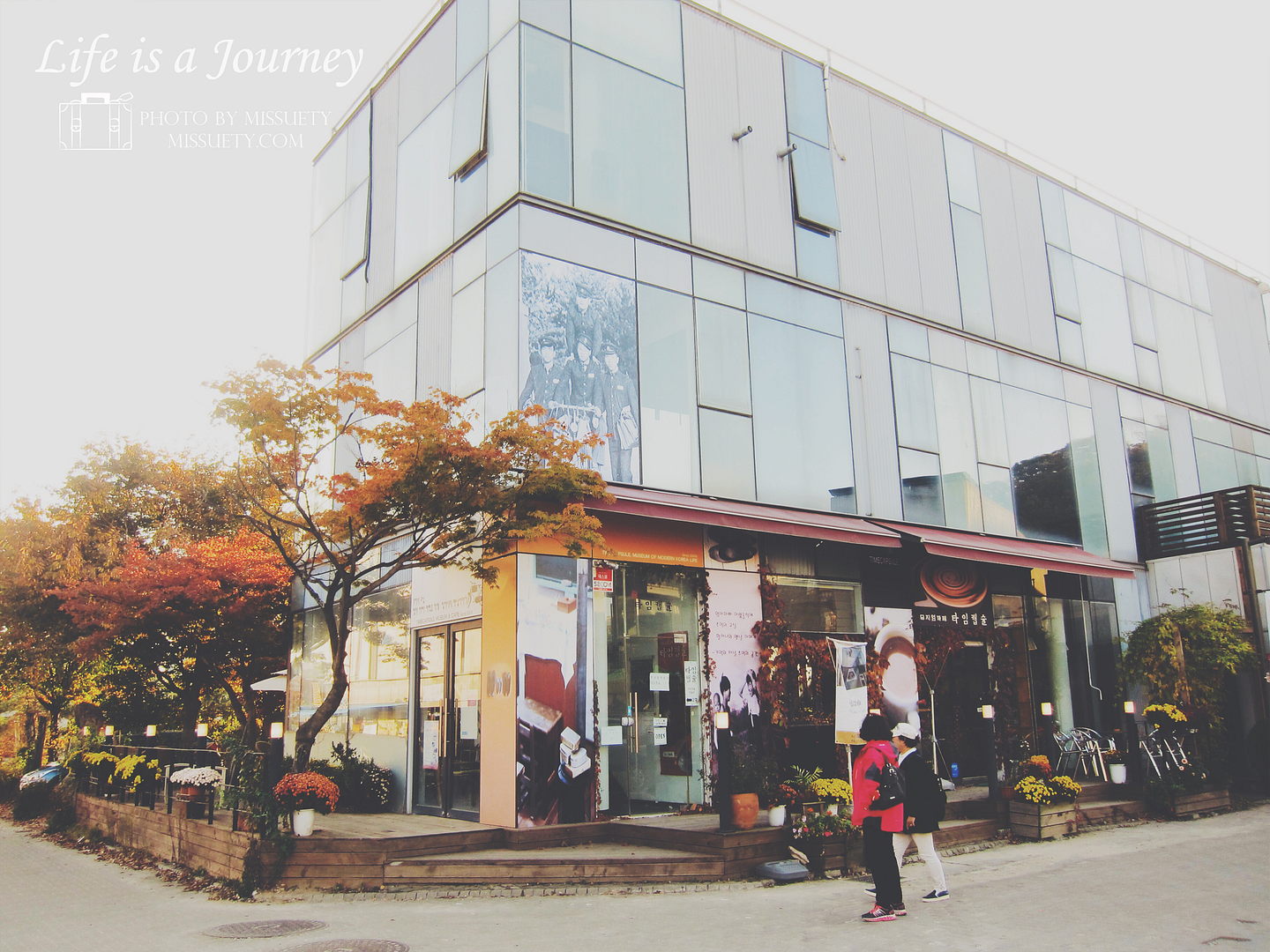 After around 15-20 mins of walking, we came by another part of the Valley for this…
Have you heard of this familiar name 'FARMER'S TABLE'?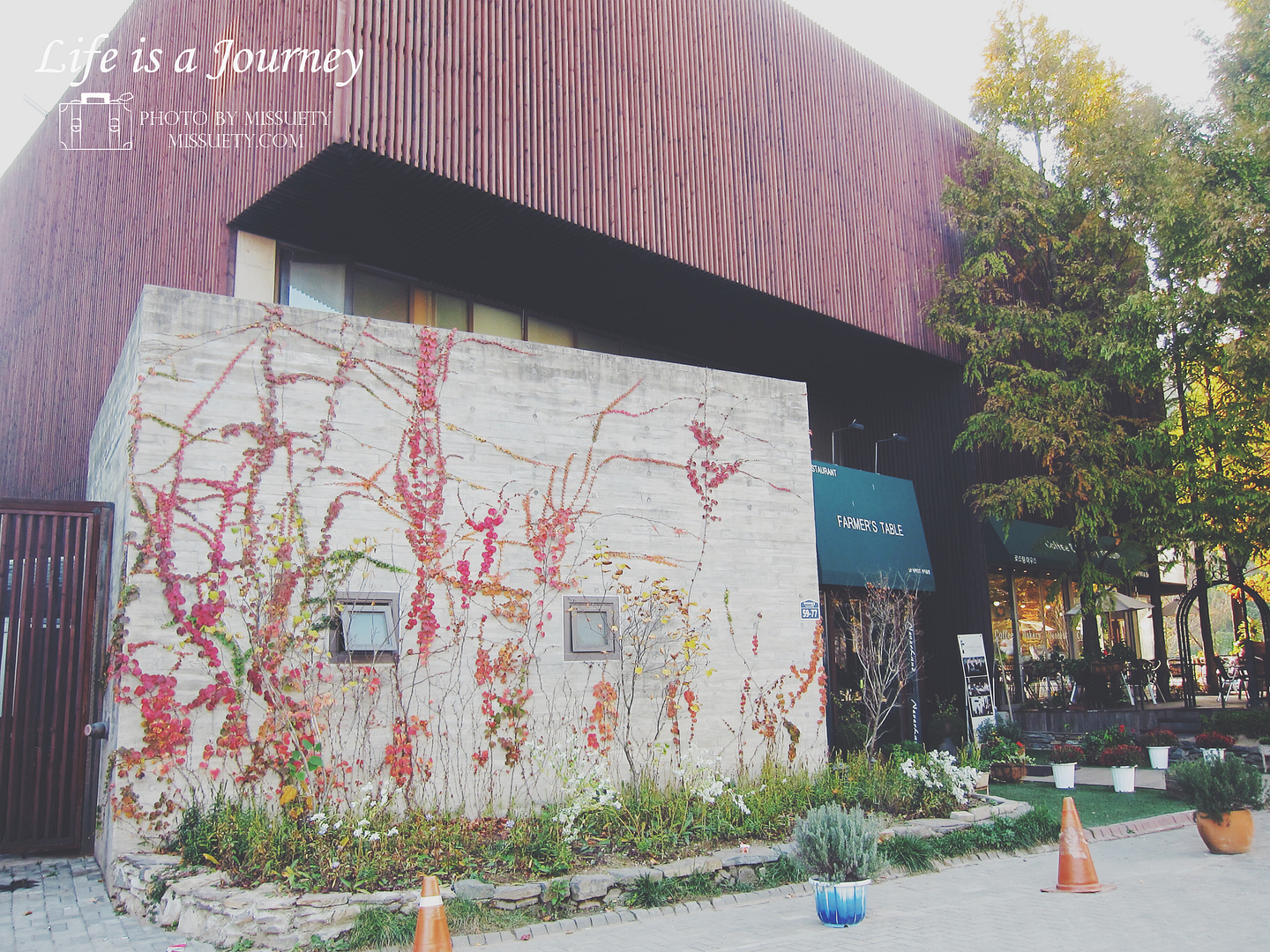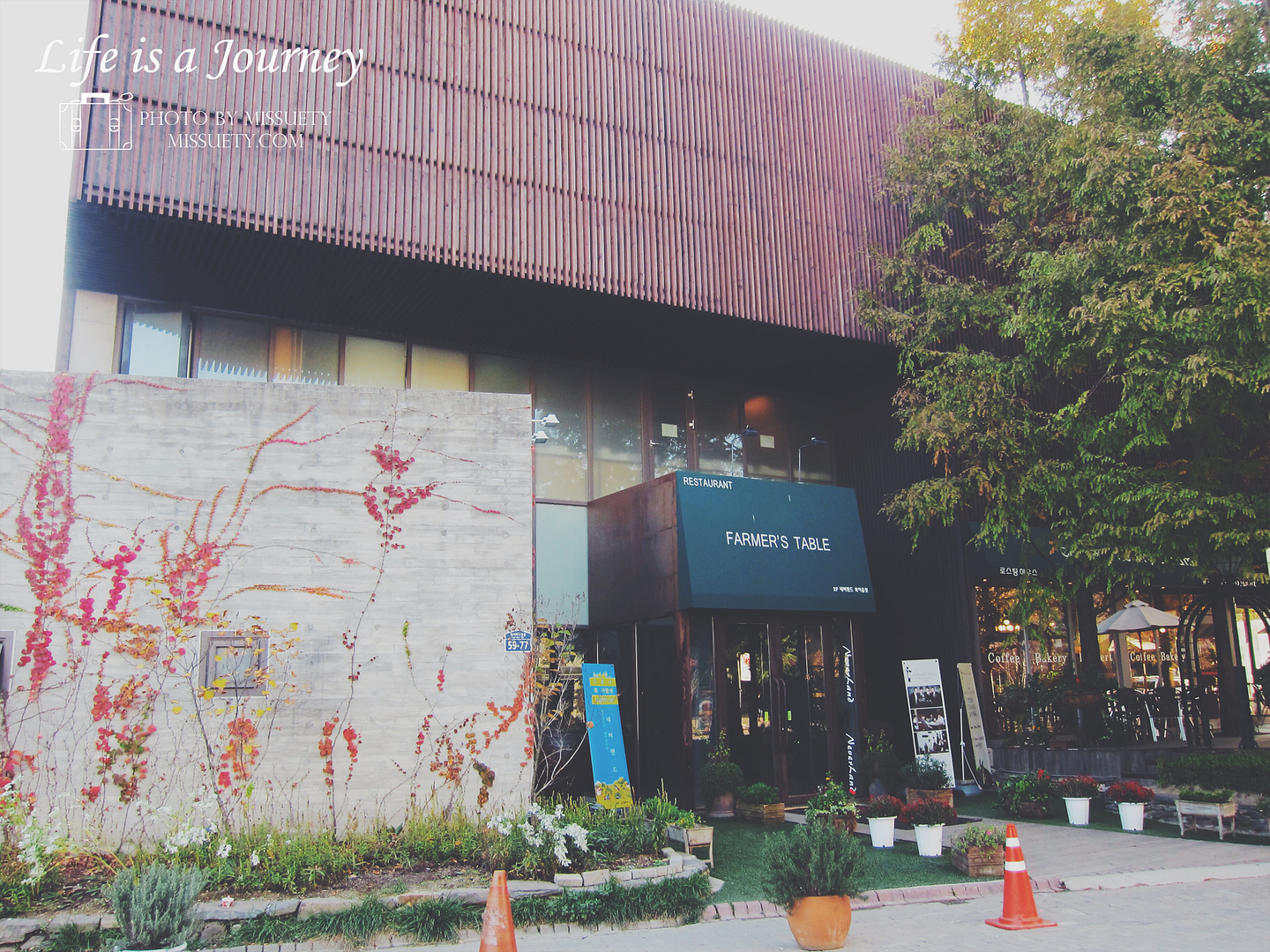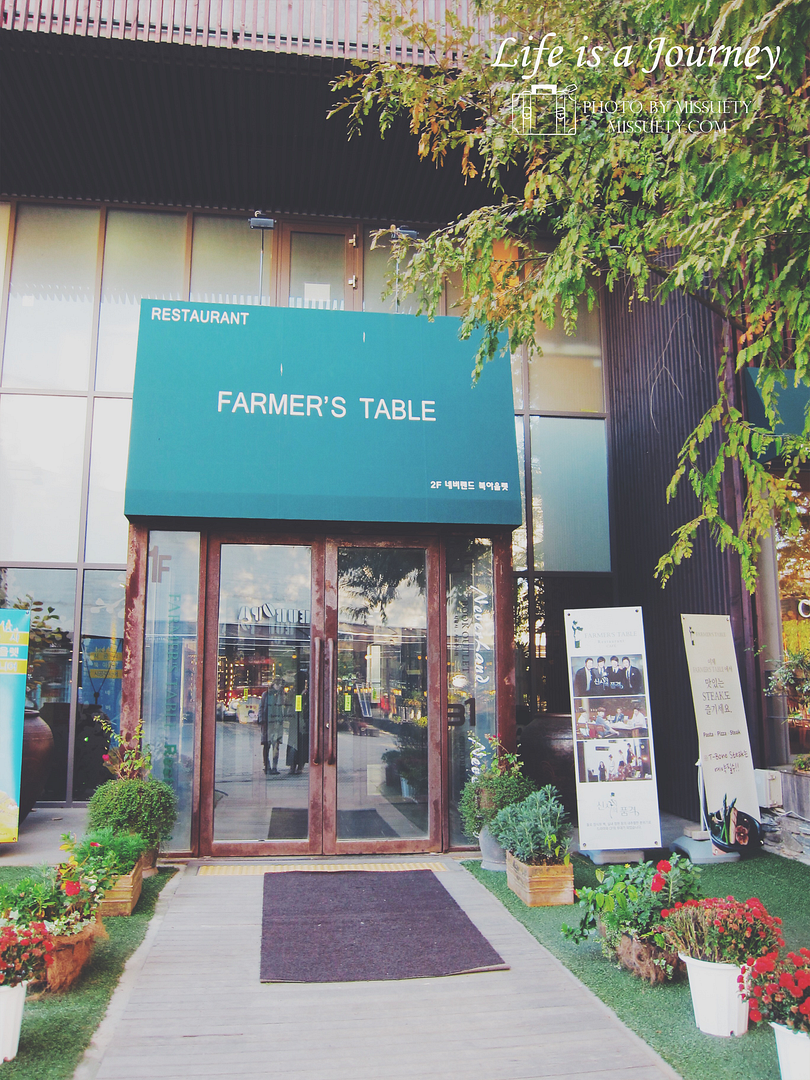 NO! We are not here for food but we came to see the restaurant which is used for shooting the popular KDrama, 'BOY'S OVER FLOWERS' and many more other dramas such as below.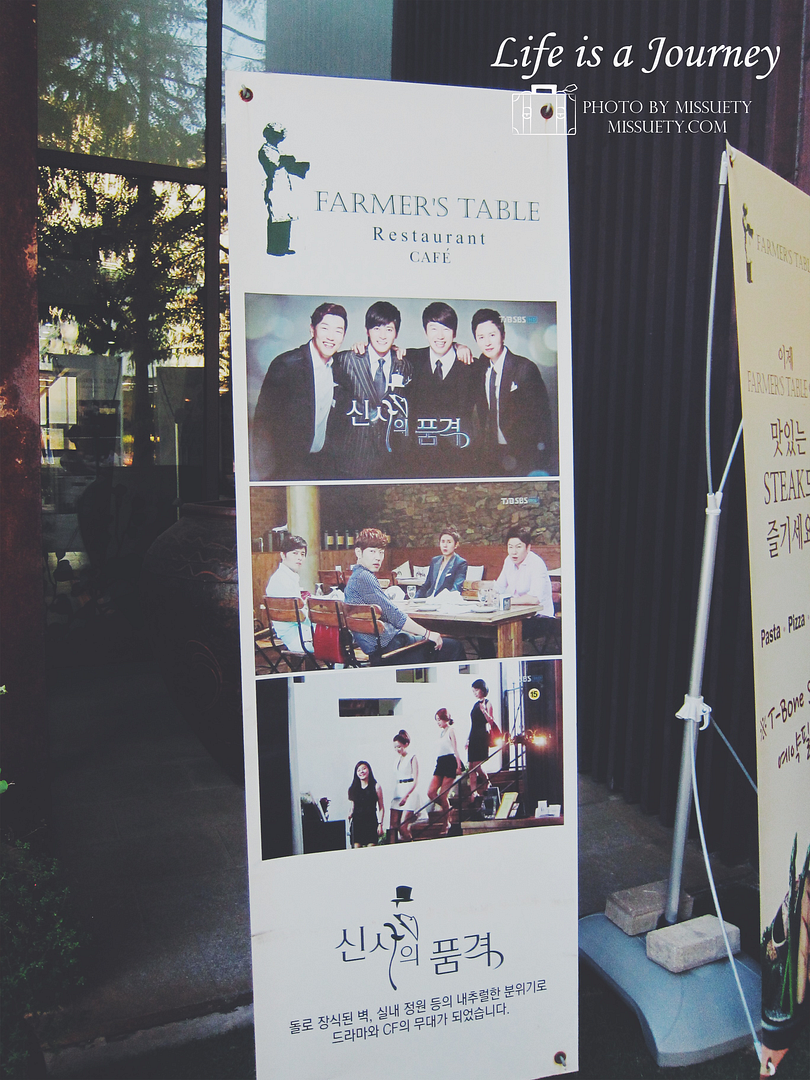 Aren't you curious about the setting which was filmed in 'BOY'S OVER FLOWERS'?
Does this looks familiar to you?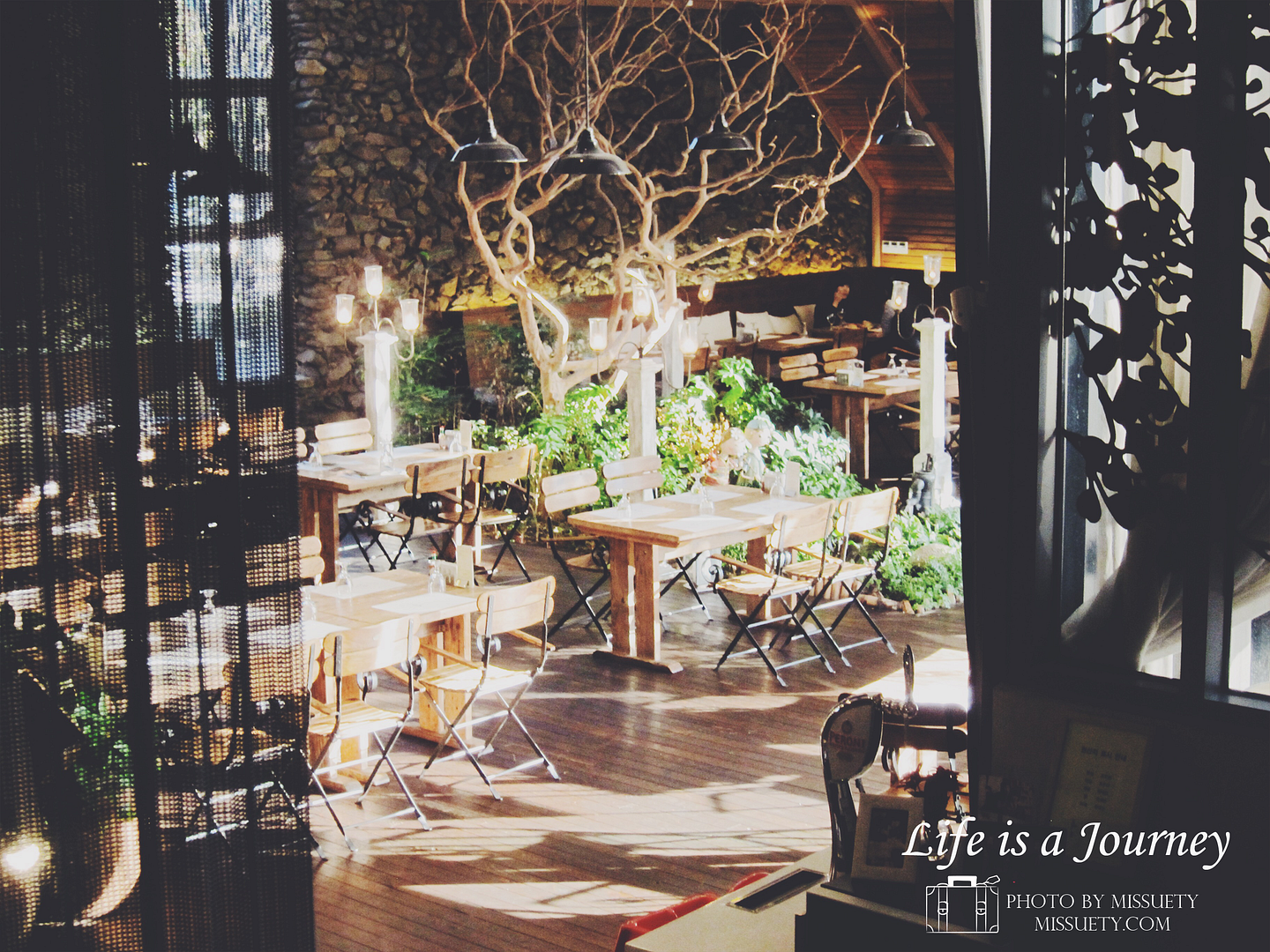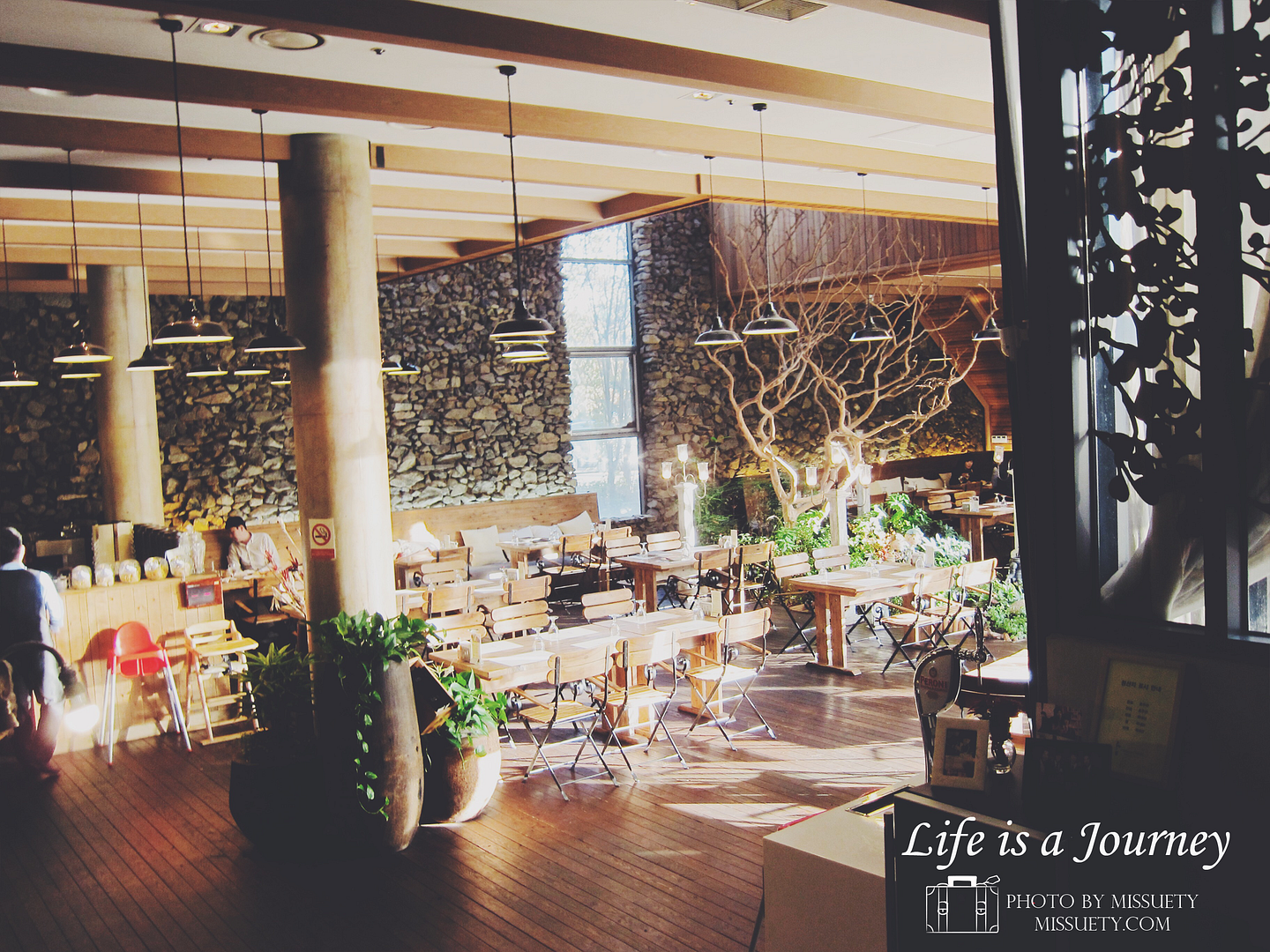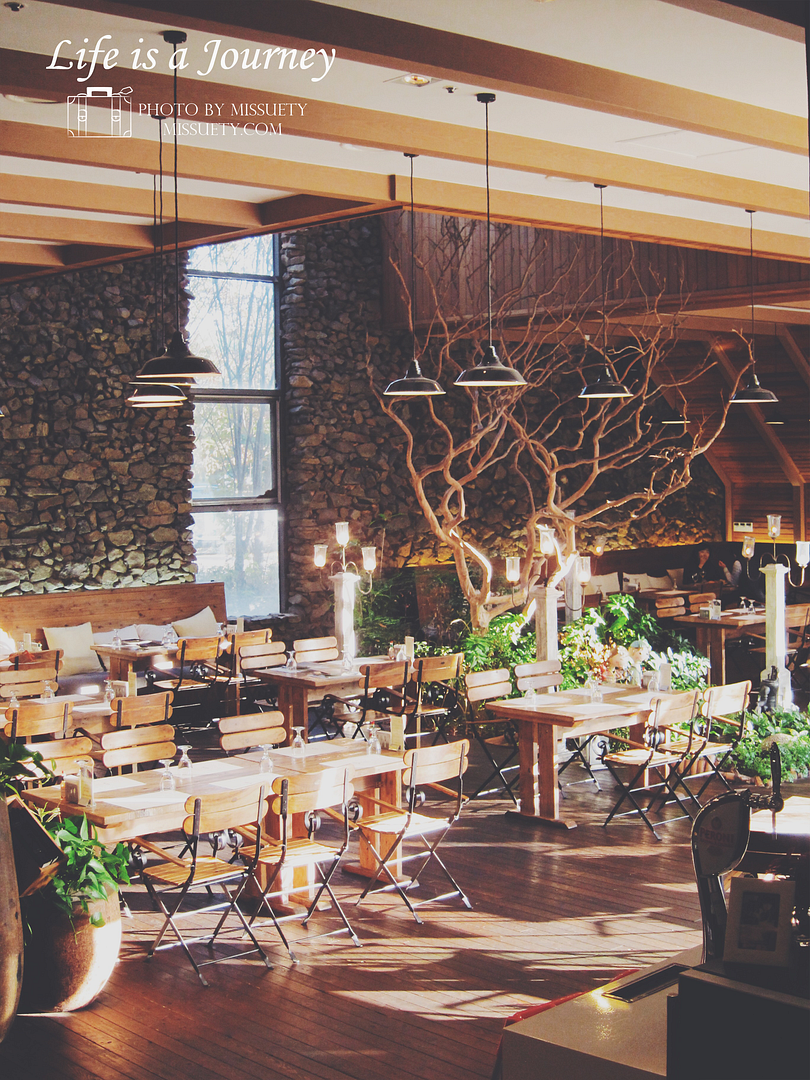 Still no idea?! It was used as their school cafeteria..
Such a grand setting eh?!
This whole dining place is actually quite huge.
We did a little tour in here and here's how it looks like.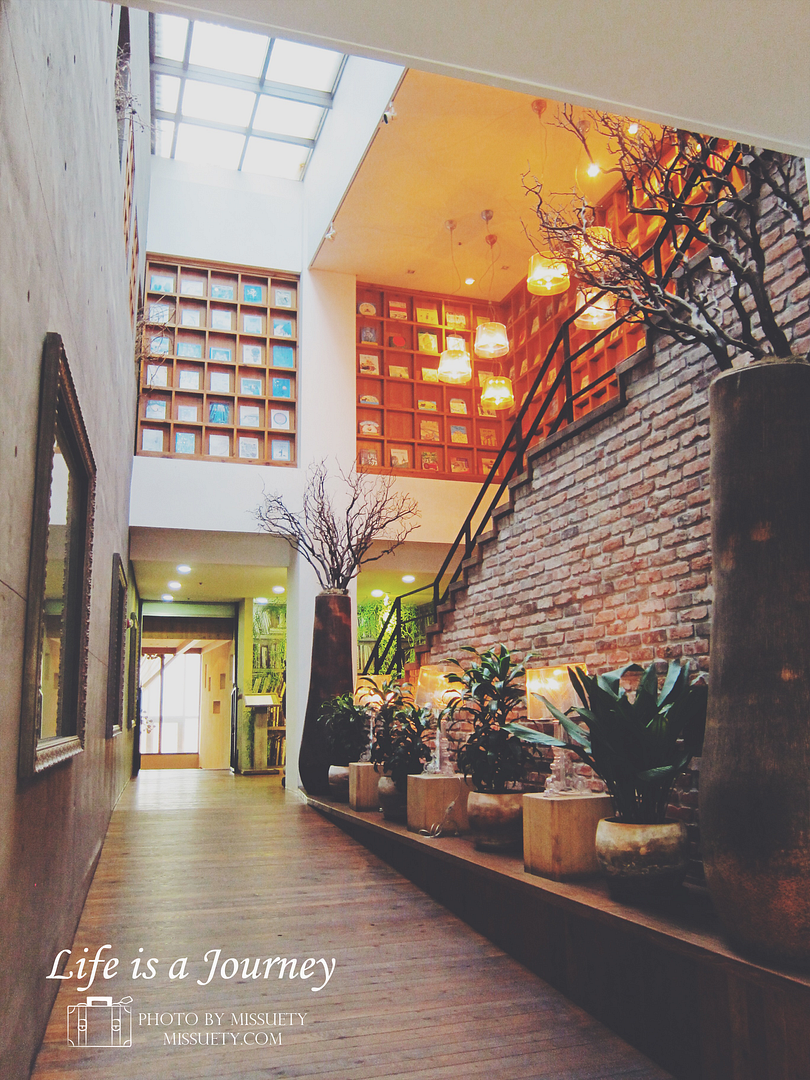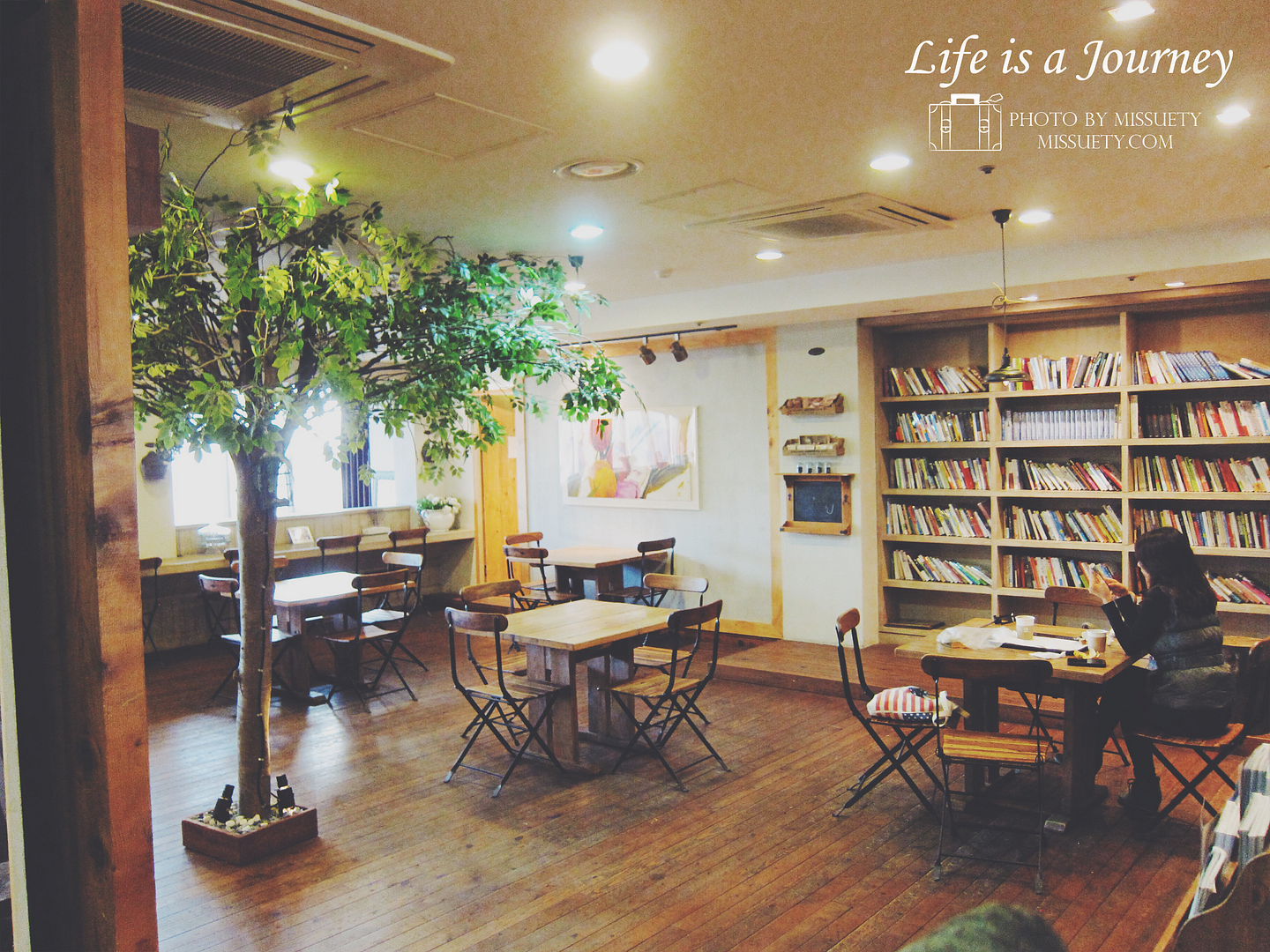 The outdoor environment is really nice too.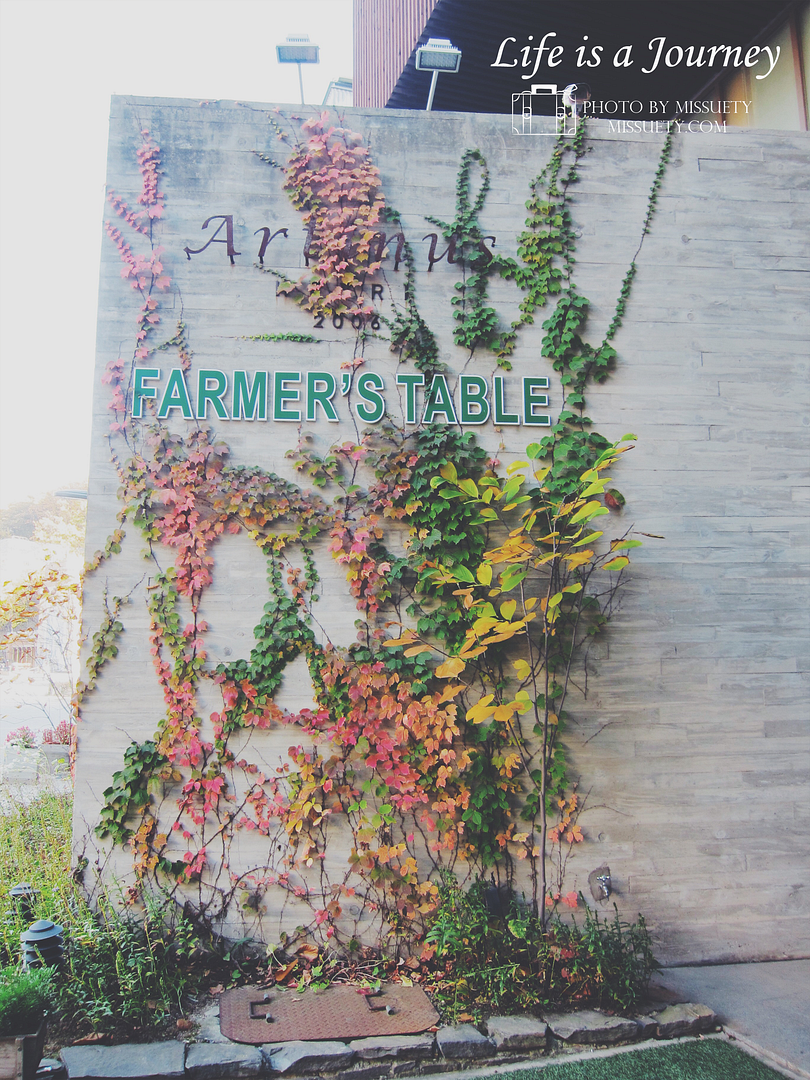 Such a beautiful environment with the refreshing weather.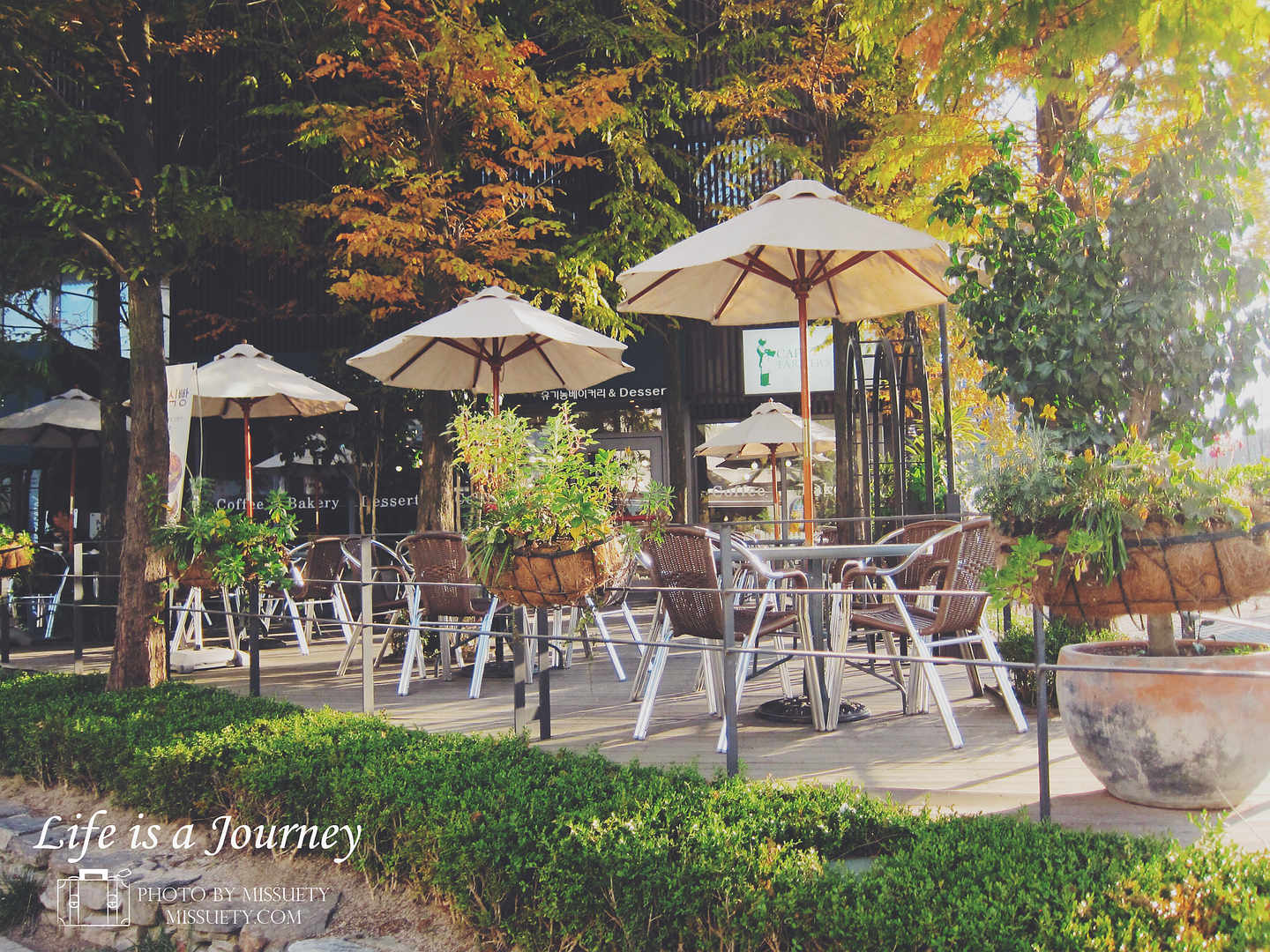 Much more interesting things to watch out for around this area.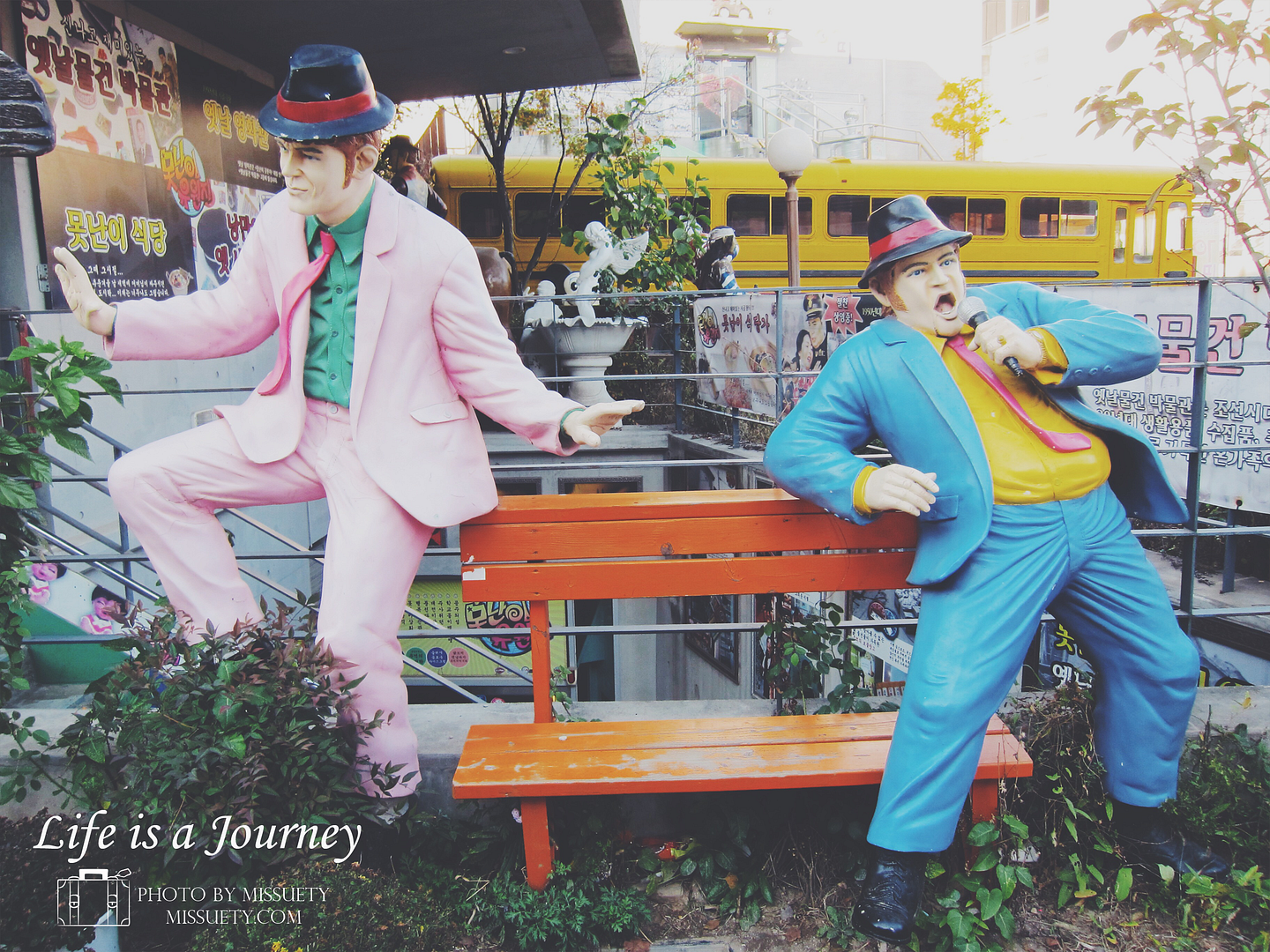 Pretty much dining place at this end of the Valley.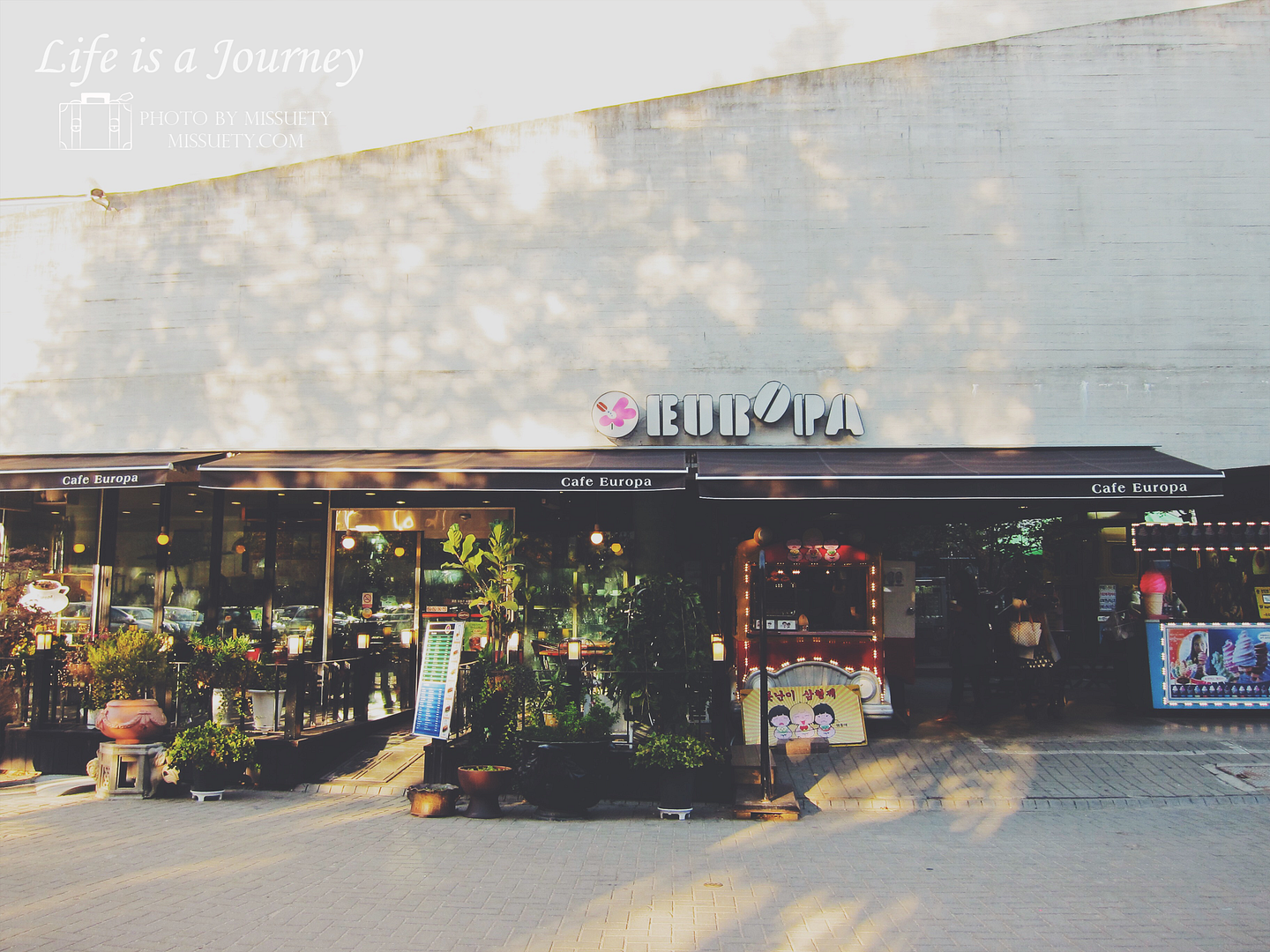 and this is one very interesting old skool exhibit I suppose.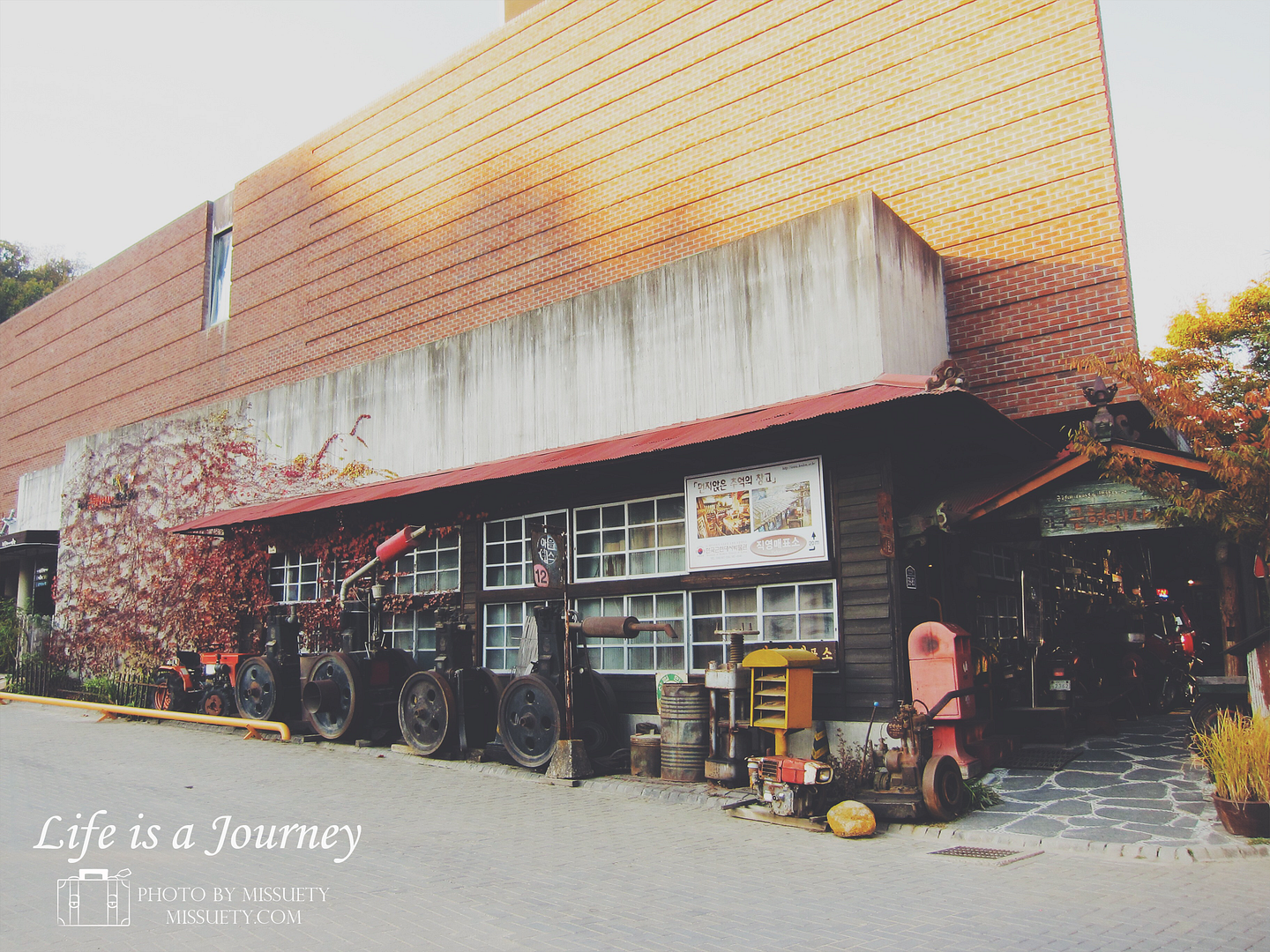 Well, that's all on Heyri Art Valley and I'm actually getting lazier and lazier in updating my post on SEOUL DIARIES.
[divider type="thin"]
Heyri Art Valley
93-120, Heyrimaeul-gil, Tanhyeon-myeon, Paju-si, Gyeonggi-do
경기도 파주시 탄현면 헤이리마을길 93-120
www.heyri.net
Closed:
Every Monday
Operating Hours:
Heyri Art Valley opens 24 hours
Museums & Exhibits opens 10:00am – 7:00 pm
Admission Fee:
Varies by performance or exhibition
(Entrance to Heyri Art Valley : Free)
Available Facilities:
Gallery, exhibition hall, museum, theater, art shop, book store, guesthouse, restaurant, cafe
How To Get There:

* Refer post as I'd explain on getting there from GYEONGGI ENGLISH VILLAGE with some pictures as reference.
However, if you want to skip the English Village and come here from the city, here's how;
[well]
Directions:
Subway Line 2, Hapjeong Station, Exit #2
Take Bus #2200 (07:00-23:20, every 15 minutes; It takes 40-50 minutes)
Get off at Heyri stop [/well]
[divider type="thin"]
SEOUL Diaries Autumn 2014
Day 1 & 2: 
Hongdae Free Market & Hope Market
Day 3:
Ihwa Mural Village
Day 4:
Gyeonggi English Village
Heyri Art Village
Provence Village
Day 5:
Namiseom Island
Petite France
Day 6 FINALE:
Samcheong-dong
Bukchon Hanok Village & Ssamziegil