SEOUL Diaries: Gyeonggi English Village, Paju
3 Girls One Journey
Day 4:
Gyeonggi English Village – Heyri Art Village – Provence Village
– SEOUL DIARIES –
[divider type="thin"]
Gyeonggi English Village Paju Camp
A setting which resembles a village in an English-speaking country. The purpose of this set-up is to encourage visitors to speak English and realize the value of English as a means of communication. In this village, you will find native English-speaking teachers which are there to help participants to have interest in speaking English and to help to boost their confidence in speaking to foreigners.
Participants can learn English through experiencing the cultural environment, events and performances which run through out the year, in an English village setting. There are more than 700 trainees and teachers residing in the village engaging in hands-on training programs and merging naturally in daily life through the 3Es which are EDUCATION, EXPERIENCE & ENTERTAINMENT.
Though it is located near urban areas for easy access, it is a suburban English village in harmony with its surrounding natural environment. Through diverse performances and events that occur all year round, the village is more than simply a place for hands-on English learning, it is an English cultural space.
Credits: http://english.visitkorea.or.kr/
[divider type="thin"]
This village actually caters more for their people to encourage them to speak English which I think is a tremendous idea in getting their people to speak and learn English in such environment.
Which is why you see many school students on study trips to this village.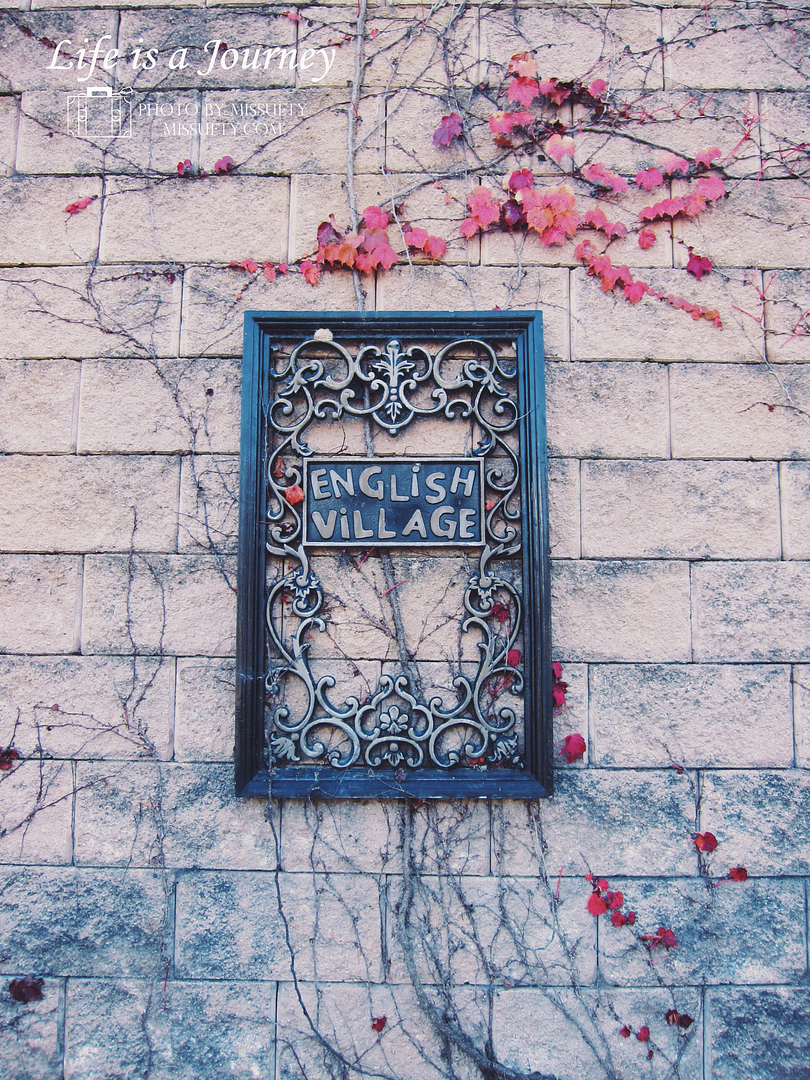 On the 4th day of our trip in SEOUL, we visited the 3 villages located in Paju-shi, Gyeonggi-do.
The 3 villages include of Gyeonggi English Village Paju Camp, Heyri Art Village and Provence Village.
These 3 villages are reachable by foot once you get a bus from Hapjeong to Gyeonggi English Village.
(Refer below for directions)
So our first stop of the day was Gyeonggi English Village and today's post will be only covering this English Village.
Honestly, there's nothing much to see here except some nice spots for taking pictures.
The only thing that attracted many tourists to come all the way here is because English Village was used as a shooting place for RUNNING MAN.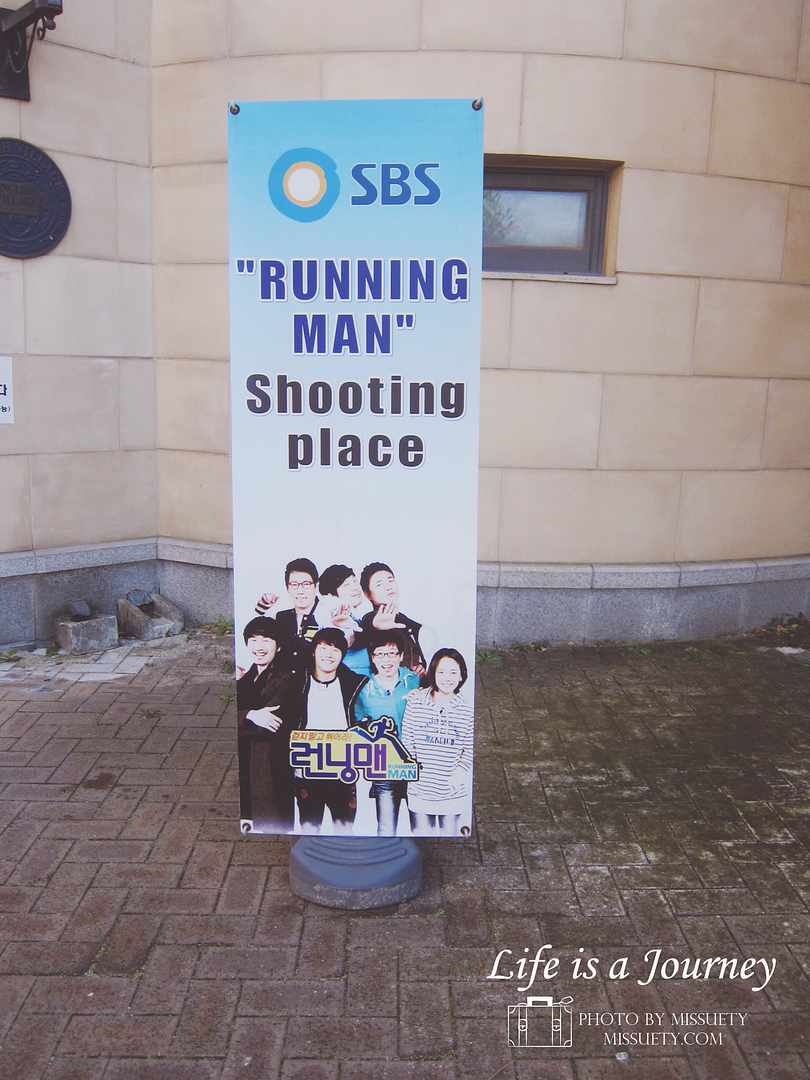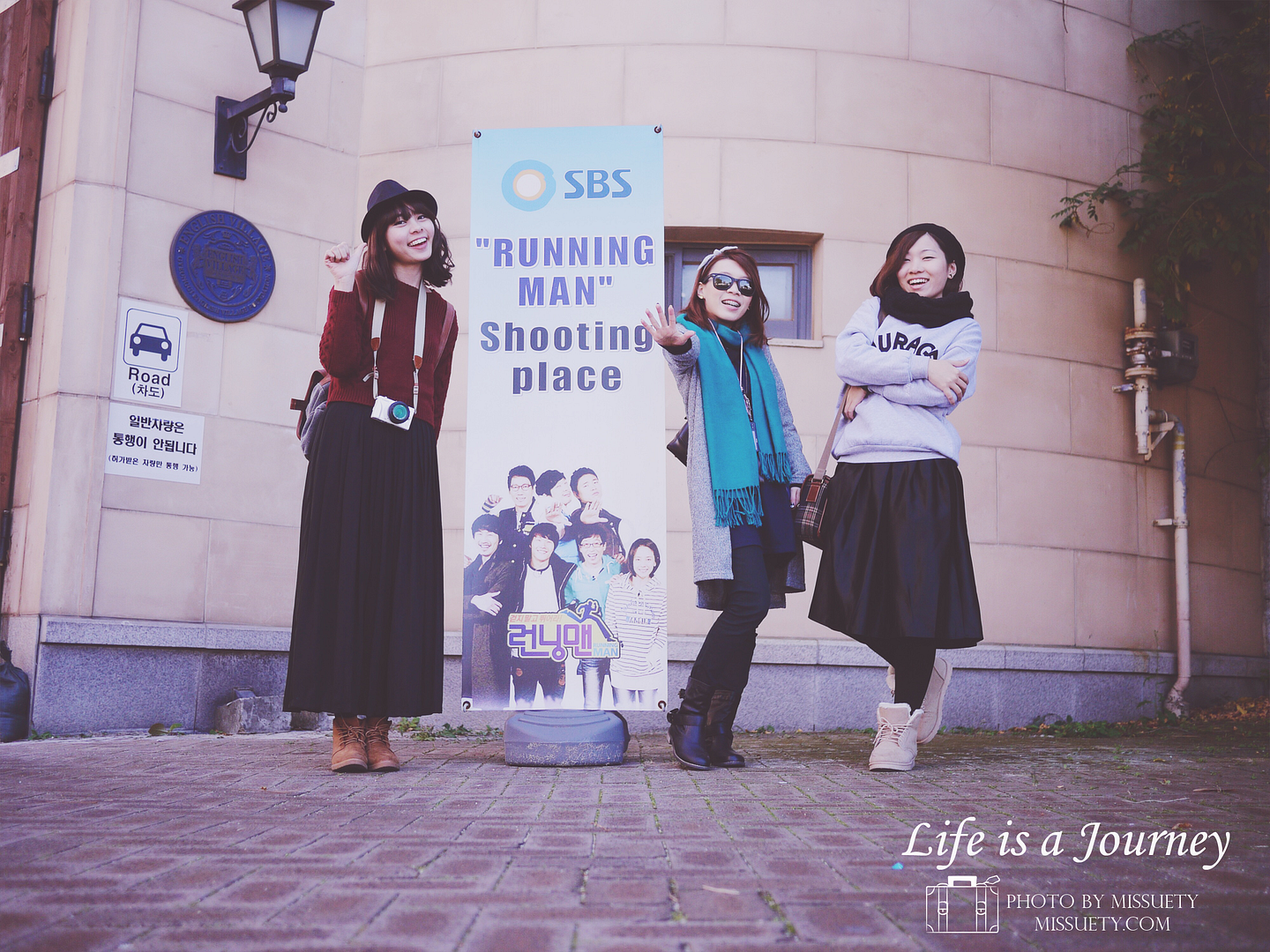 We came here on a weekday and it was pretty quiet which was good for us as we don't have to queue and wait to take pictures in certain spots, unlike the time we had to queue for our turn to take a pic of the mural in Ihwa Mural Village.
So we actually had much fun taking our own sweet time capturing some precious moments here.
We rode on a 45 mins bus ride from Hapjeong Station on bus #2200 to Gyeonggi English Village and it stopped on the opposite road of this village's entrance.
Walked opposite the road and came to the entrance and saw some crews but there was no celebrity in sight.
Did some photo shooting and fooling around before we make our way to purchase our tickets.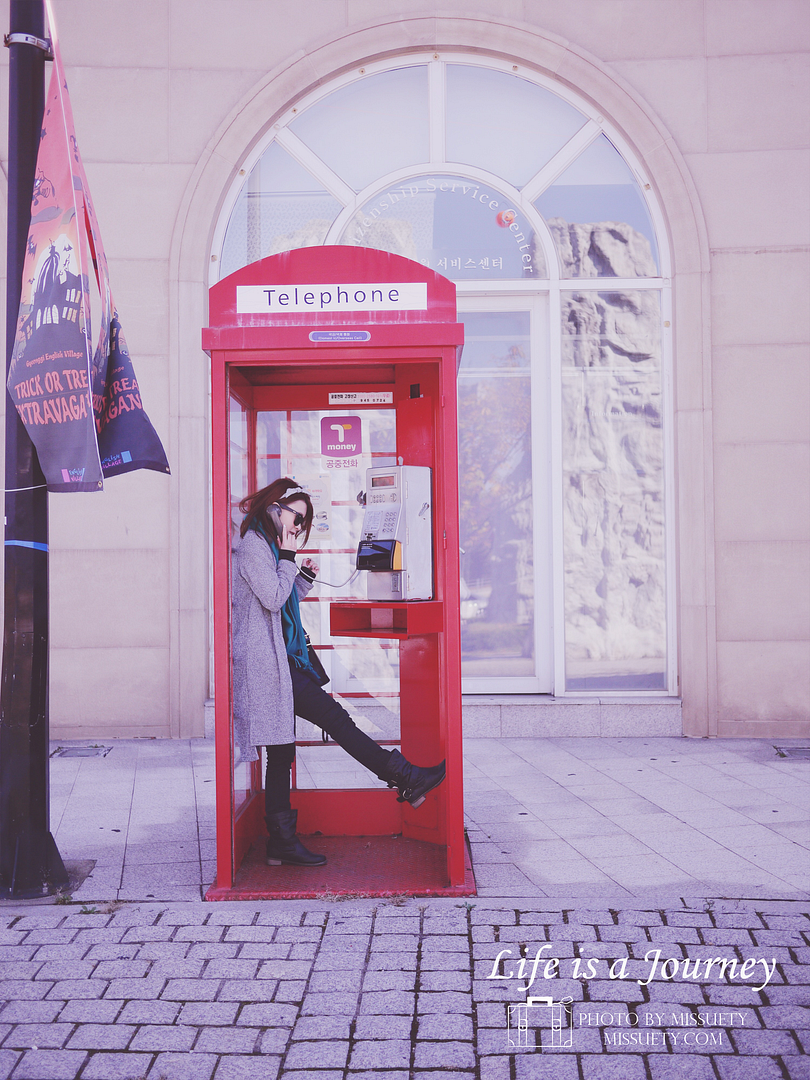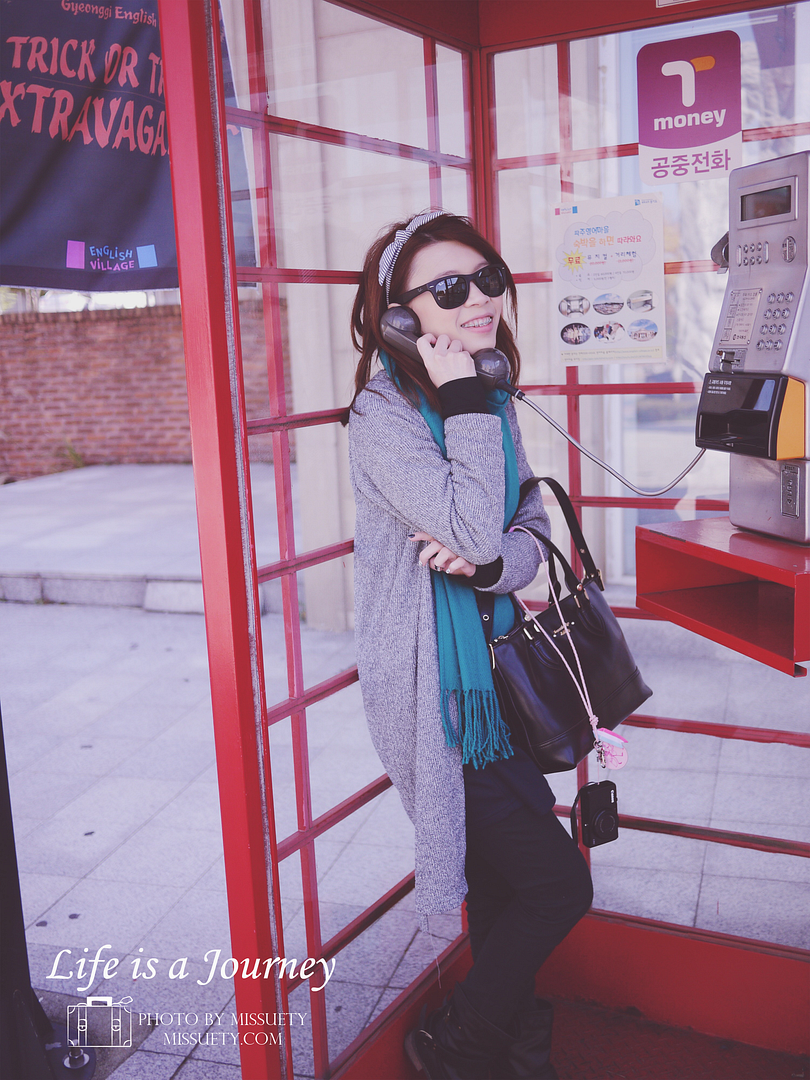 Admission ticket is in the form of a passport,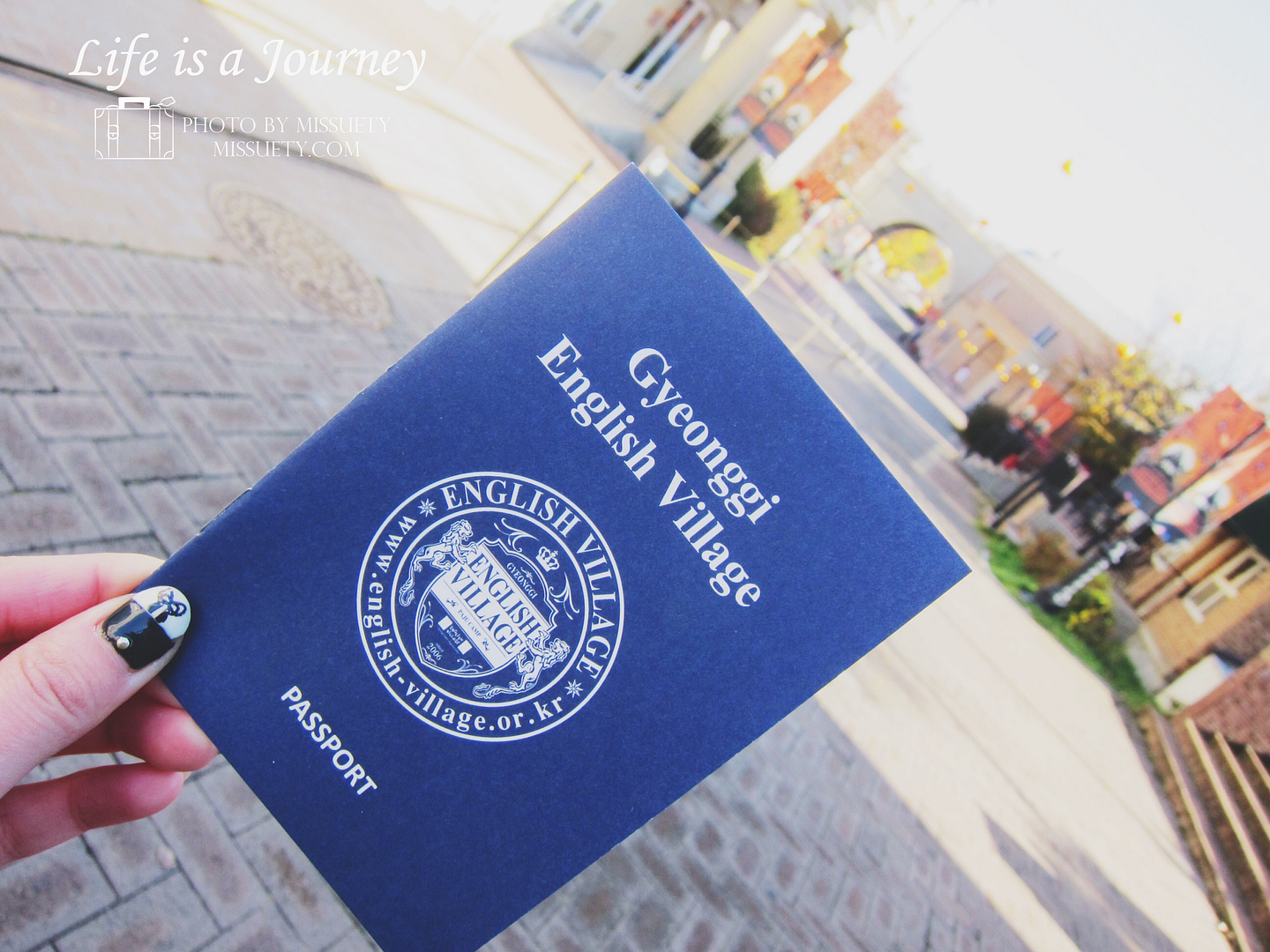 and with this we will have to pass the immigration to get into the village.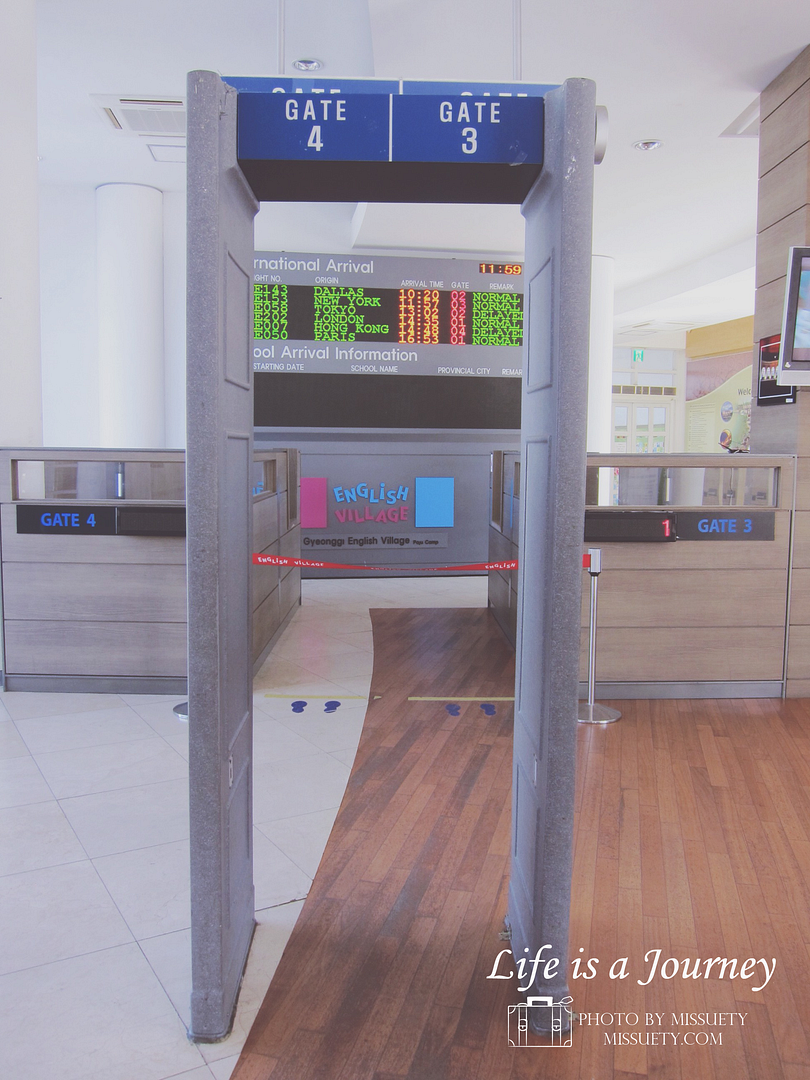 Pretended to pass through it but somehow it was on the opposite direction! LOL
Just for picture-taking purposes!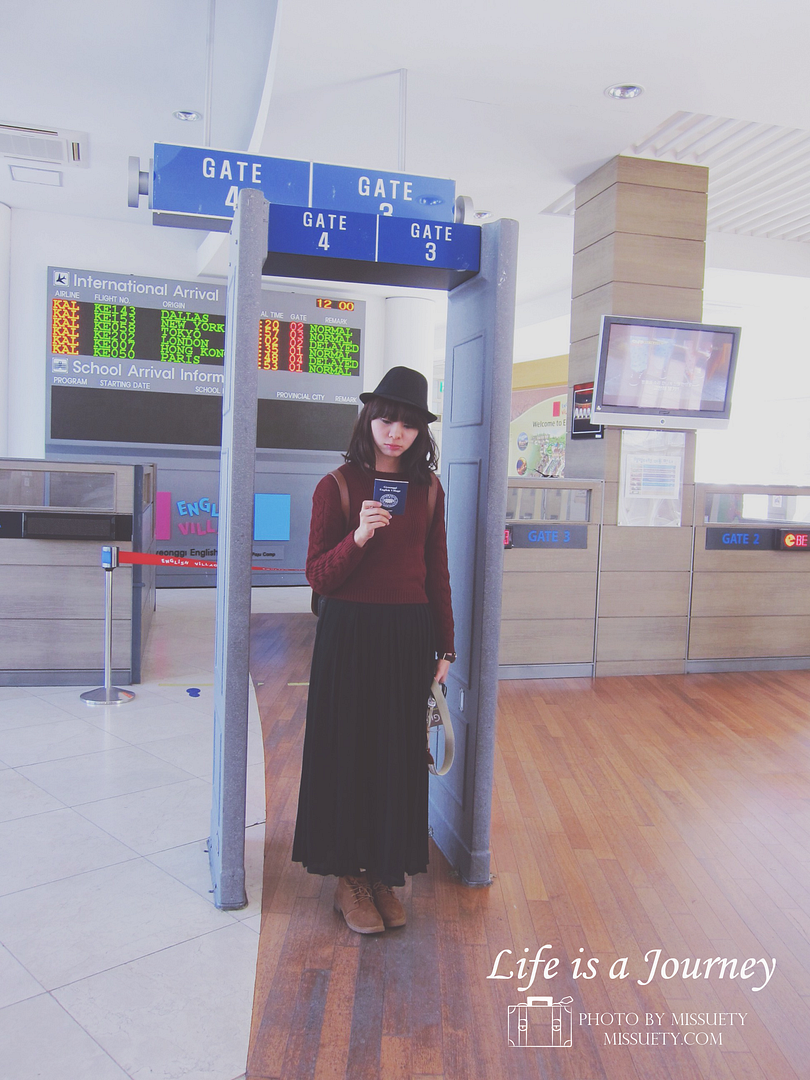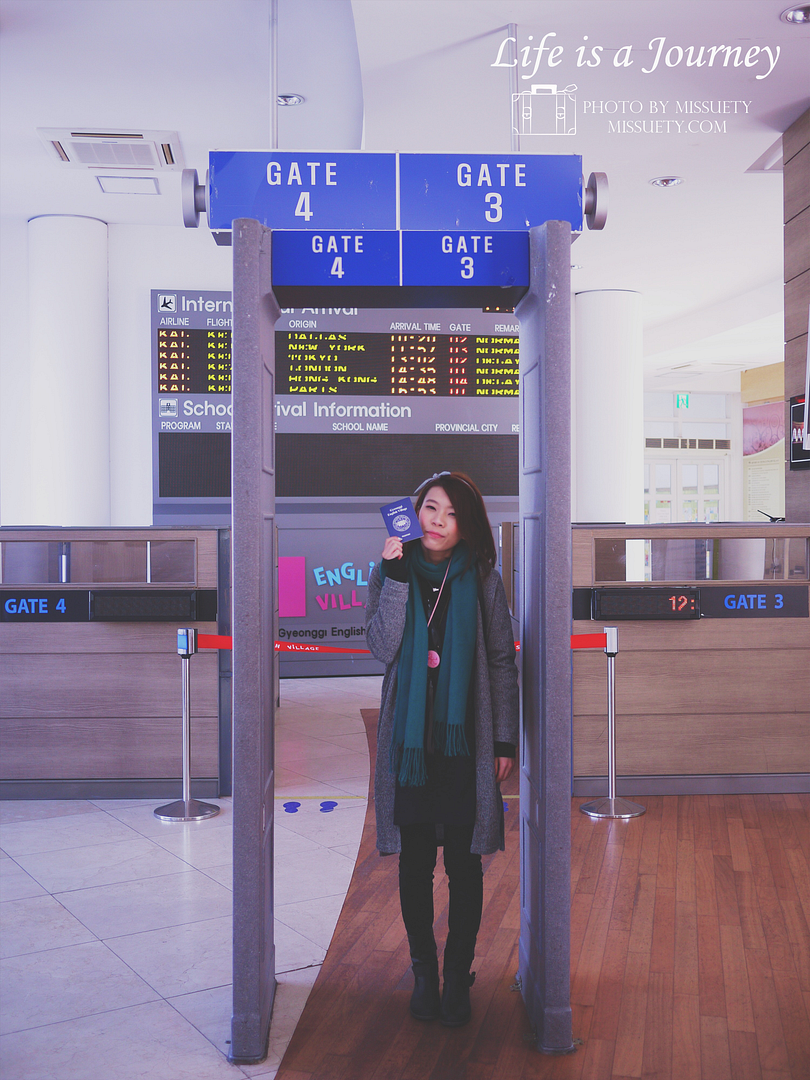 Here's the map of the village for your reference.
This village is not that huge and you can complete the whole area in less than an hour unless you really take your time in capturing every side of this village and probably that might take up to an hour and half.
When we arrived, there were many shops closed and luckily we packed lunch and brought it there to eat.
So once you pass through the immigration, you will see this big gate in front of you.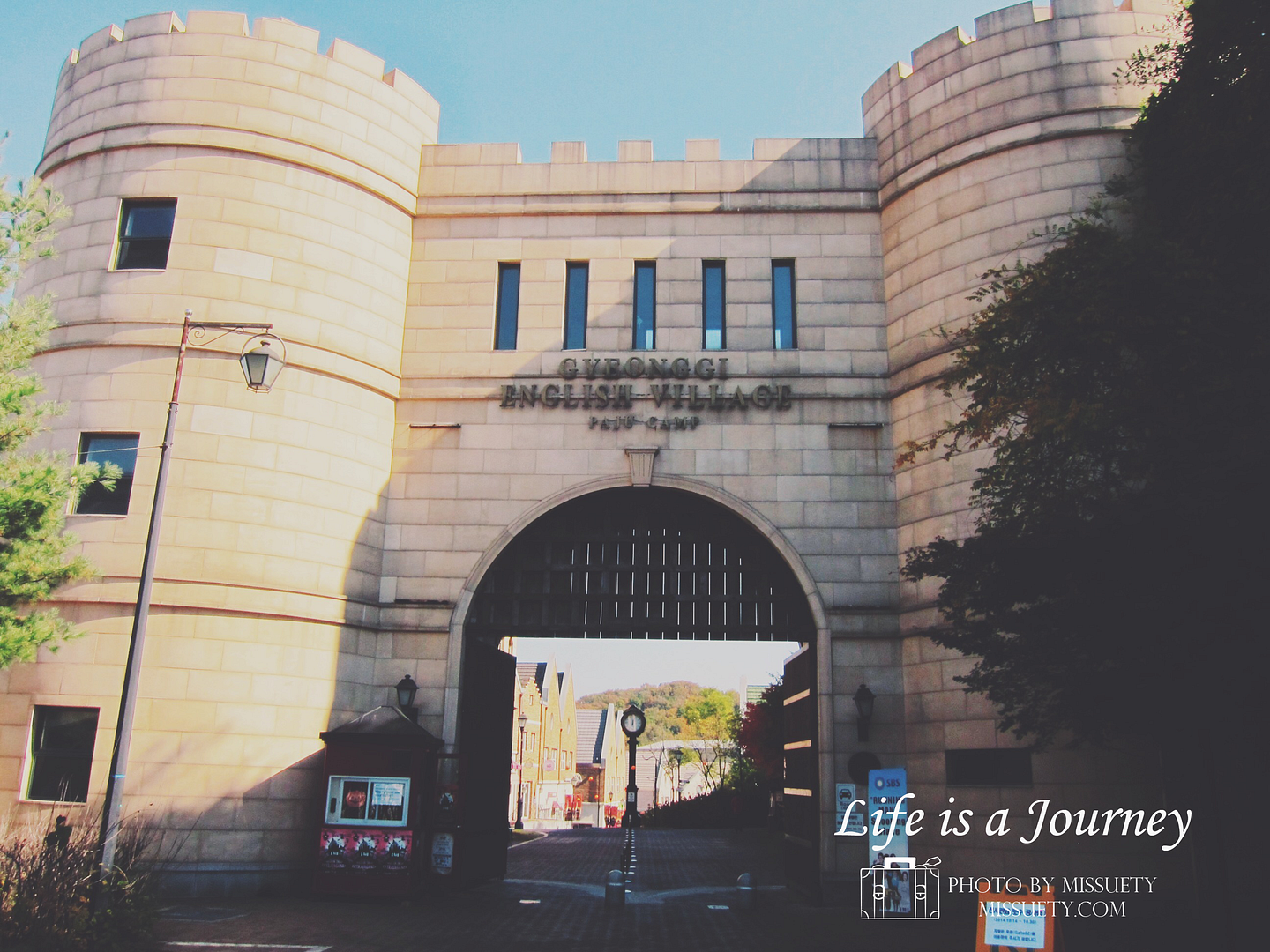 Before entering, we explored a little around here.
The Governor's message for the children's future.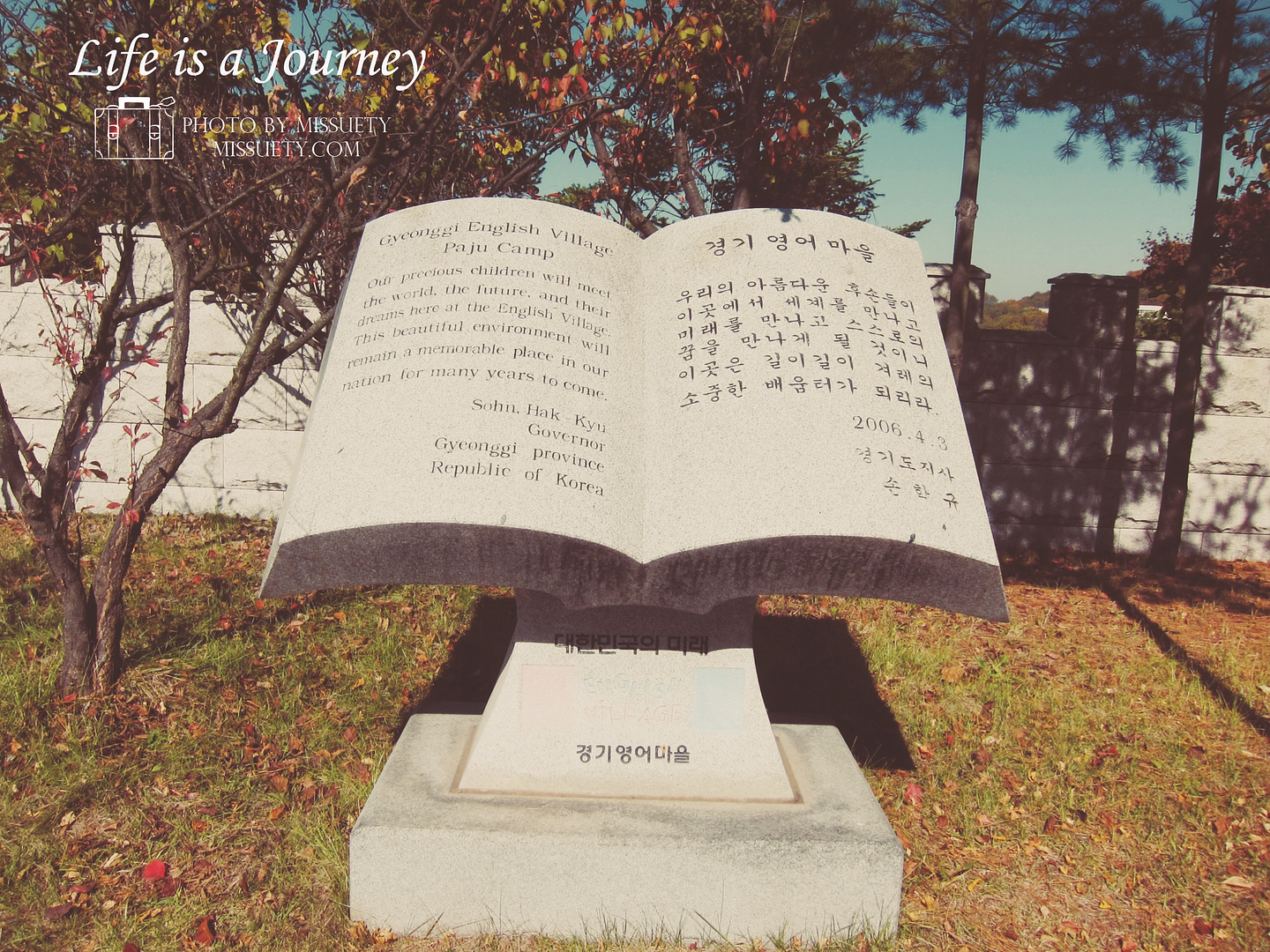 Awesomely beautiful maple leaves.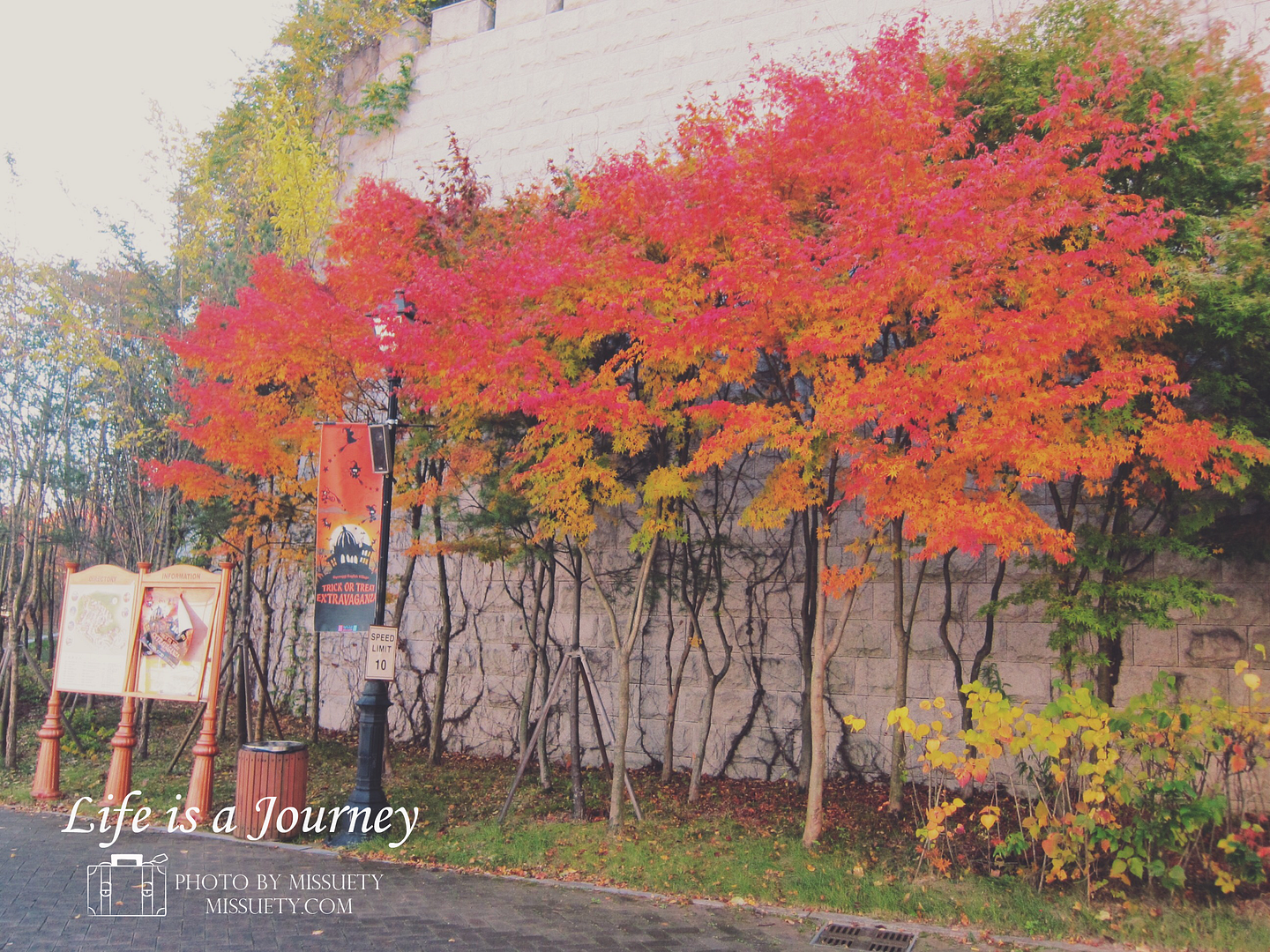 Hidden at the back was this railway track.
We started striking our poses at this beautiful track spot.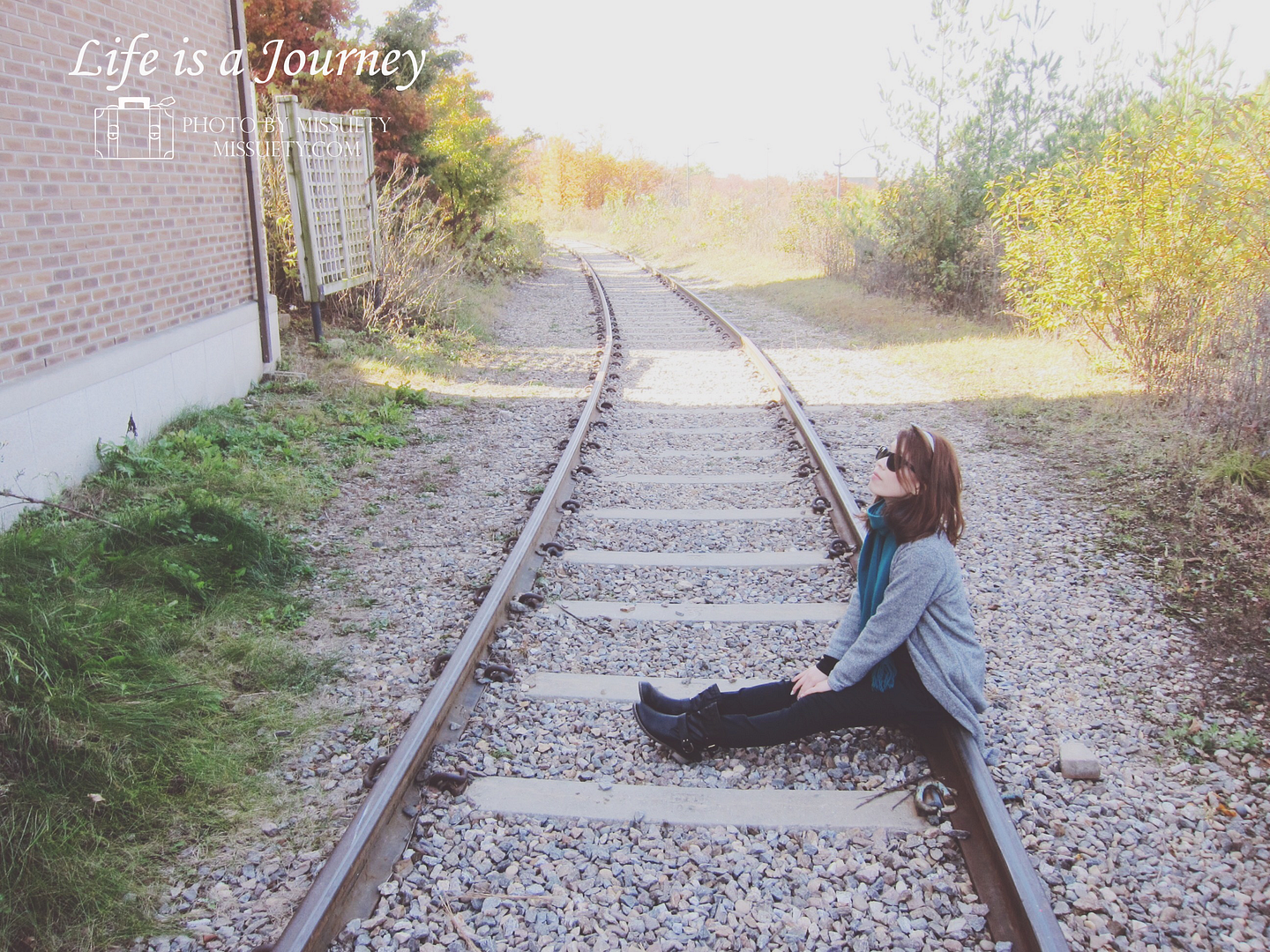 After this, we made our way into the village and as we stepped in, here's how it looks like.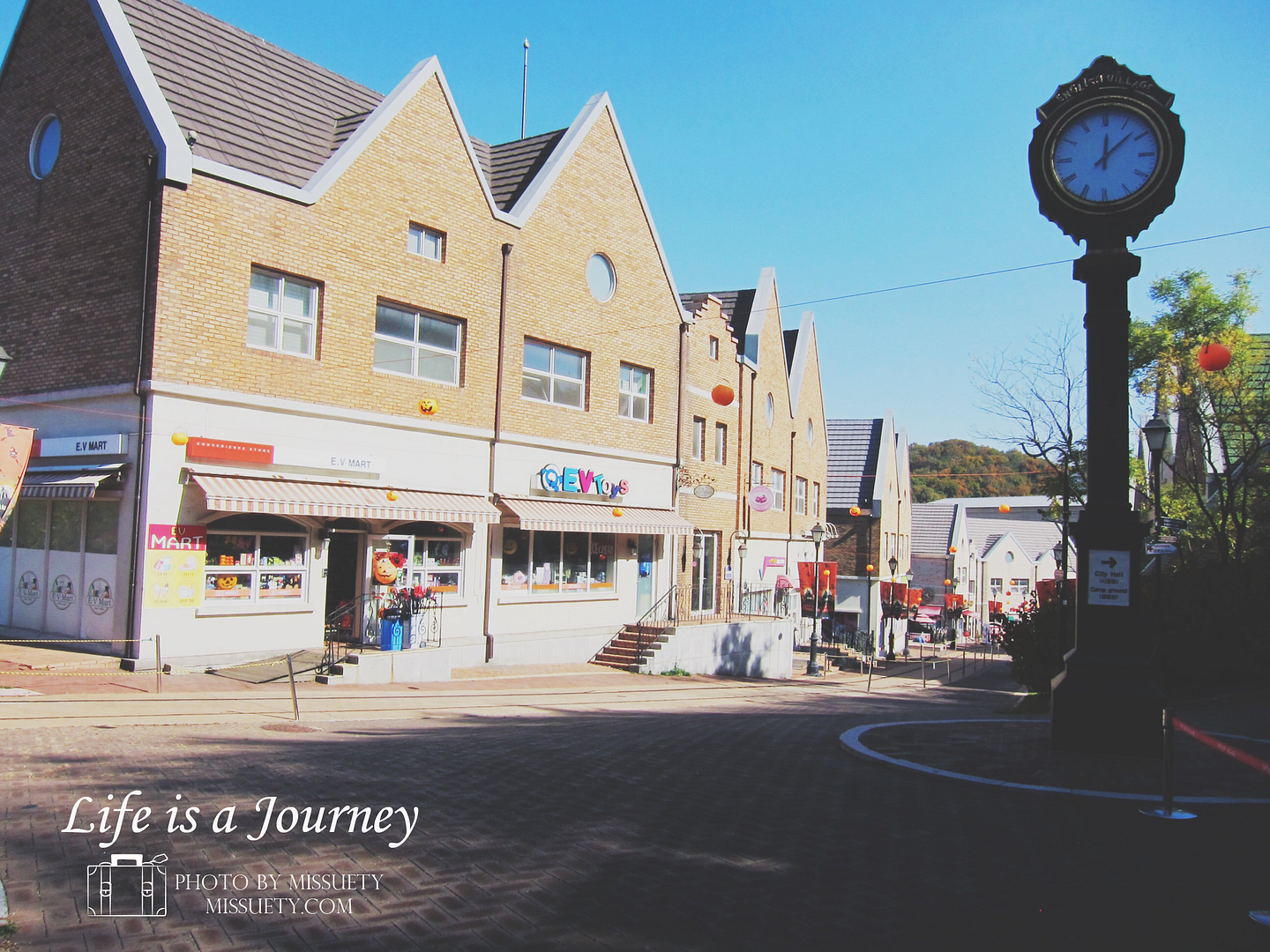 A complete setting of an English village.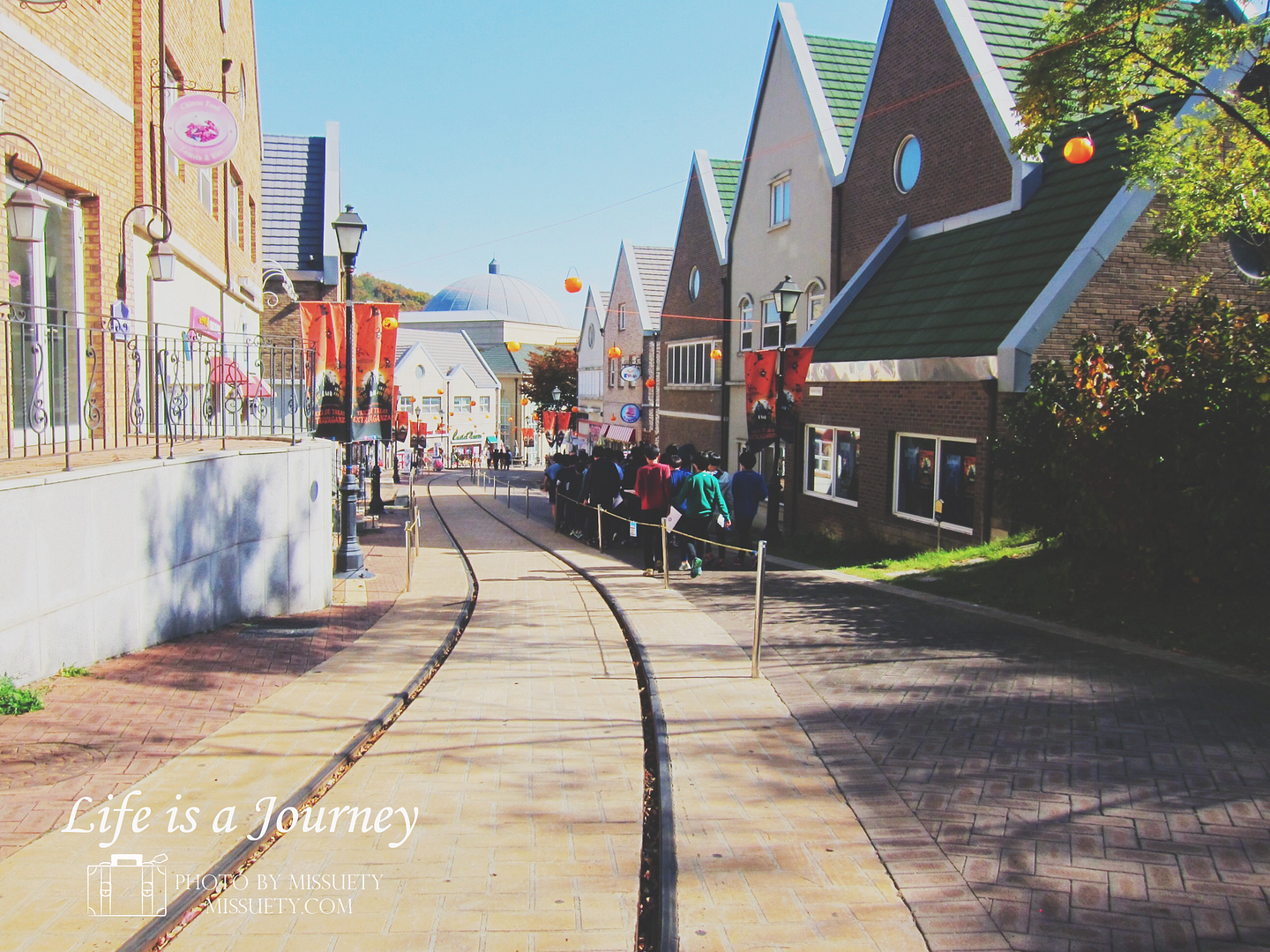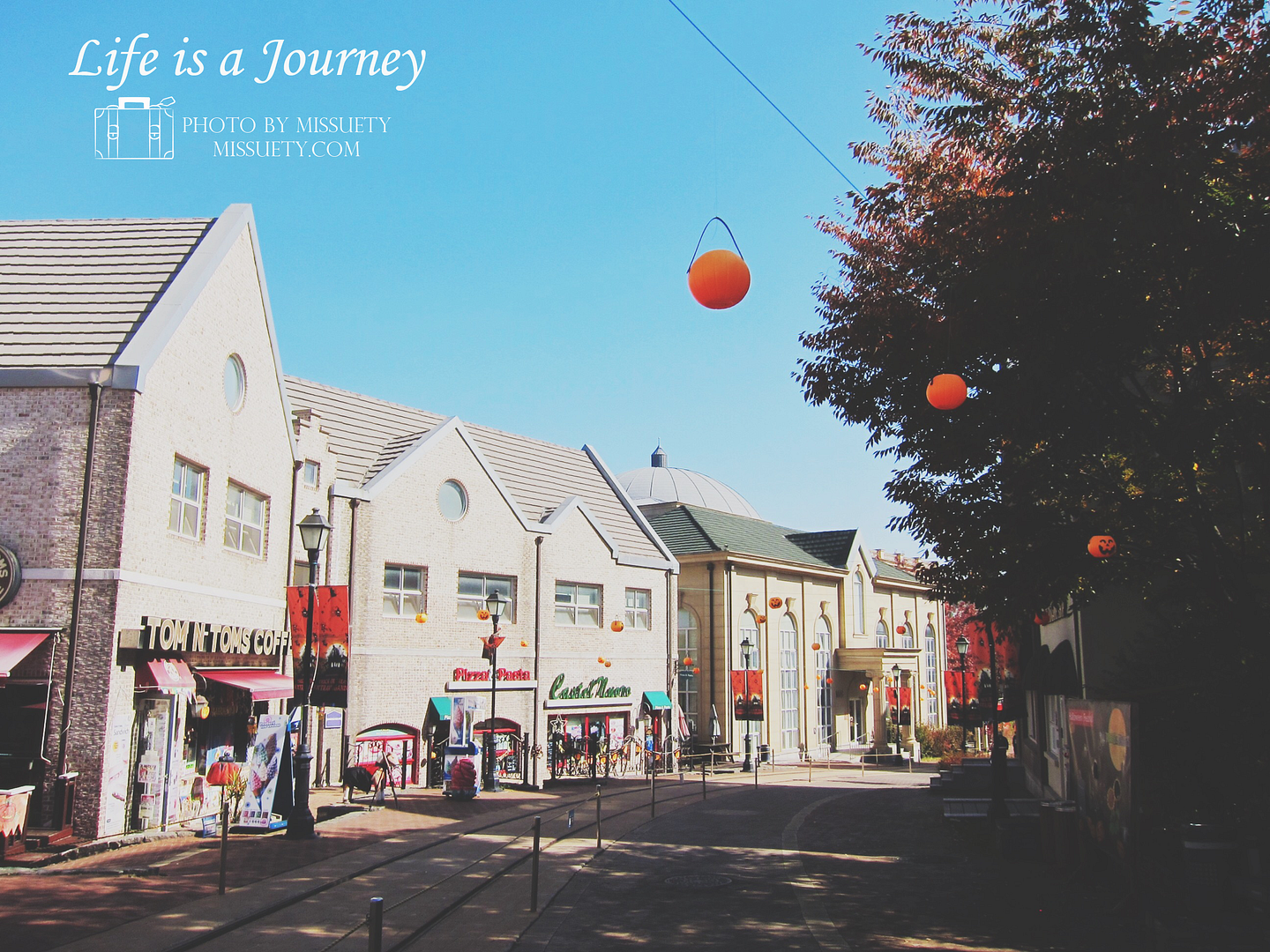 The 2 friends peeping into the Boardgame Shop wondering why it was closed at such hour.
The only dining place in this village at that time of the day.
It was not opened when we arrived in the morning not until when we were about to leave.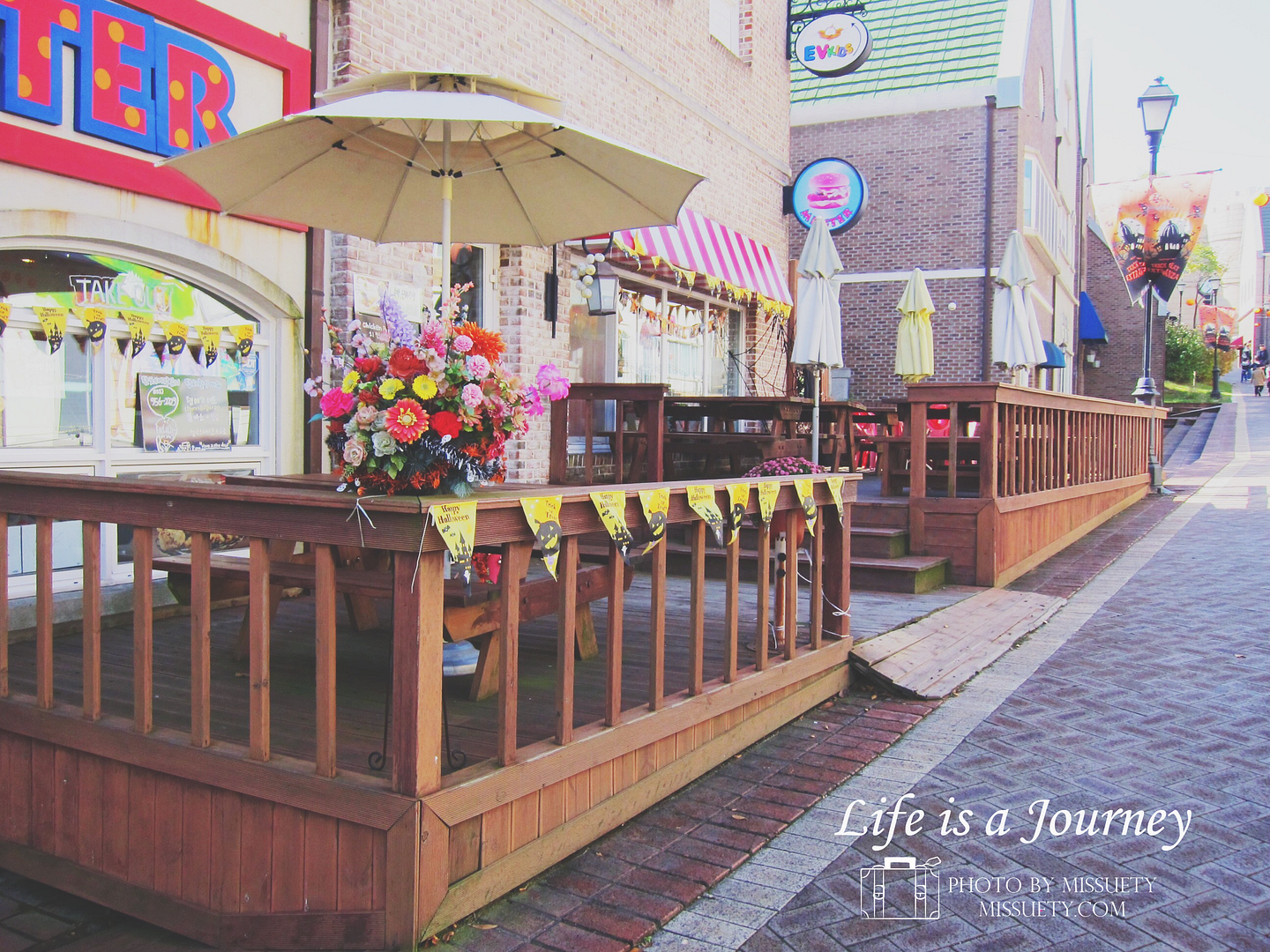 A coffee place which was only opened when we were about to leave too.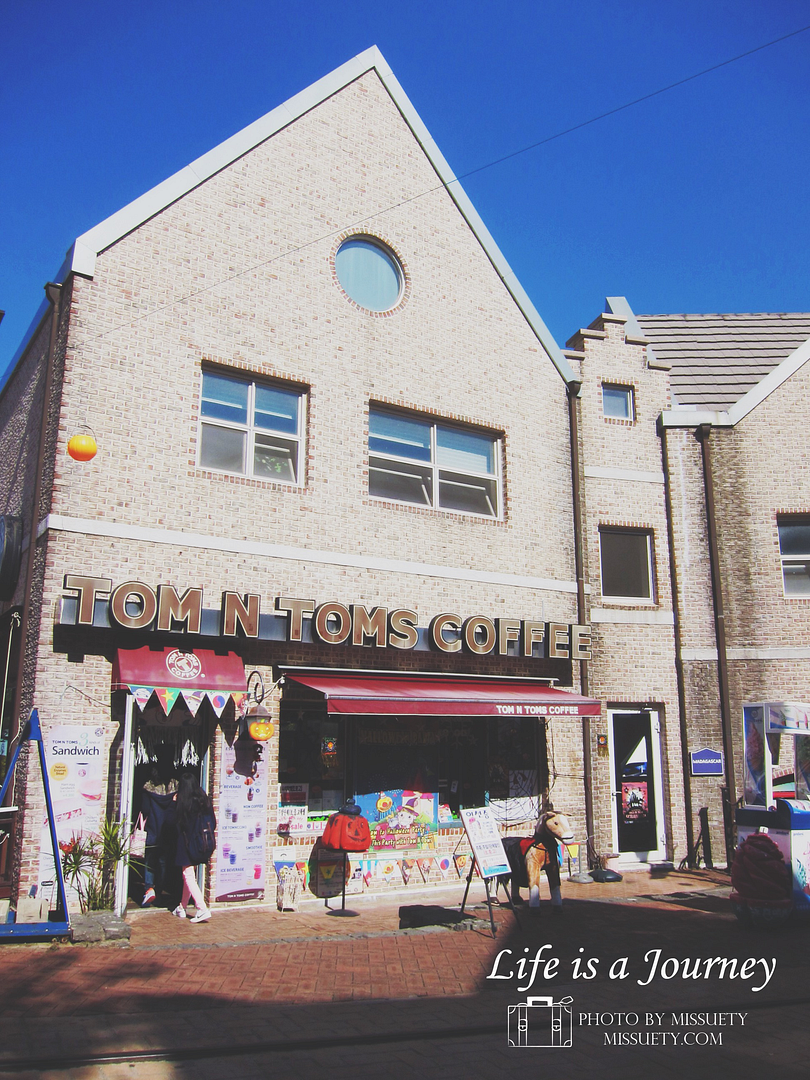 And this one!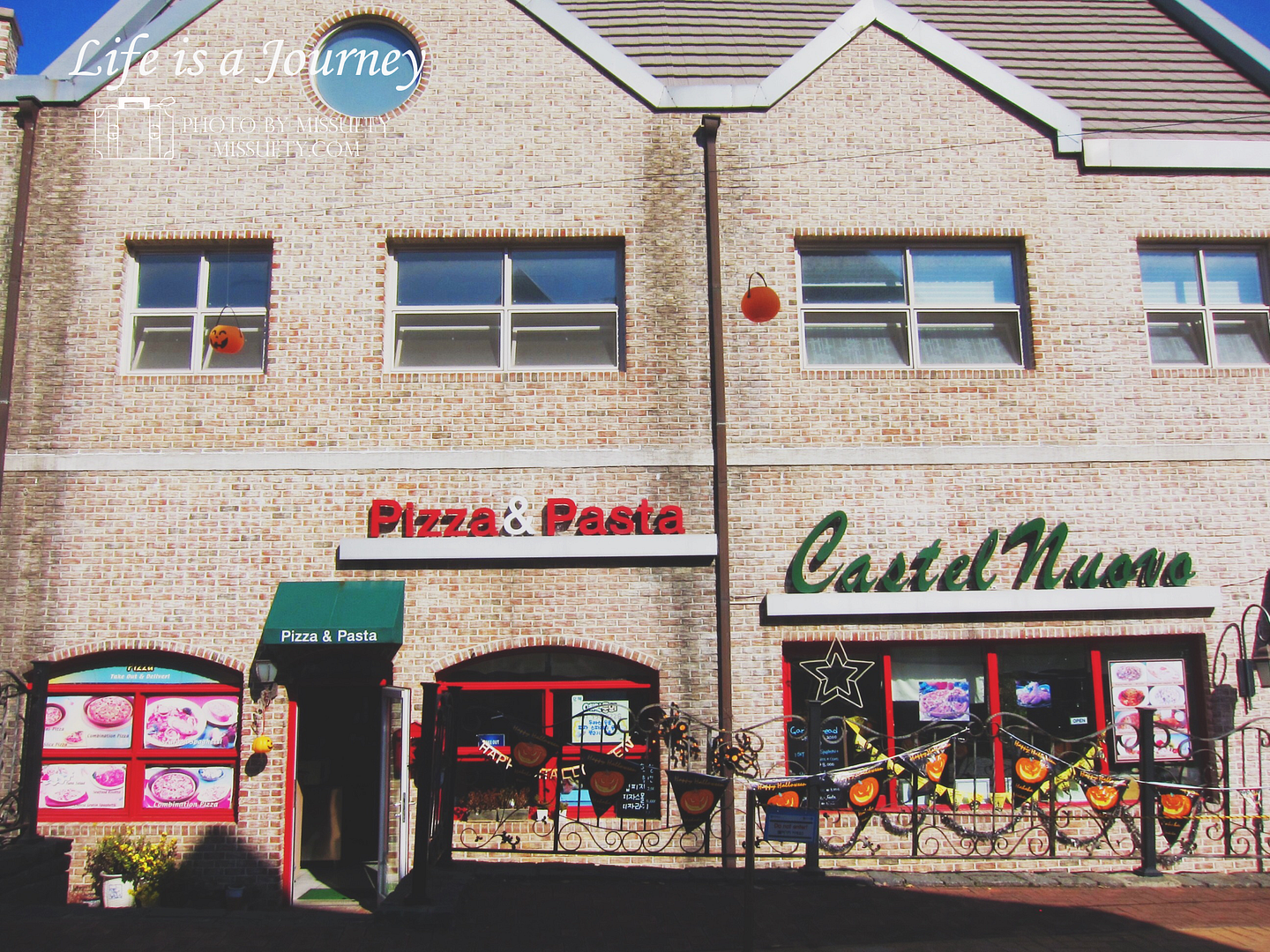 The friend imitating Running Man, Kwang Soo's suspicious act.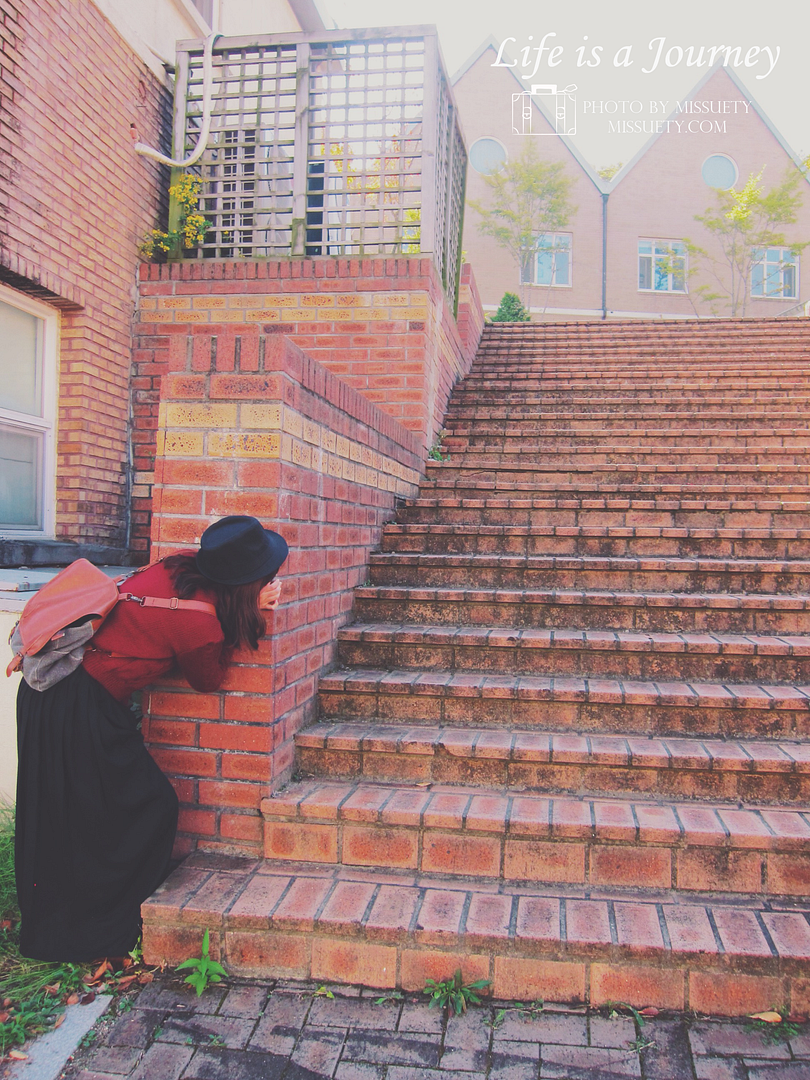 Now, a group photo..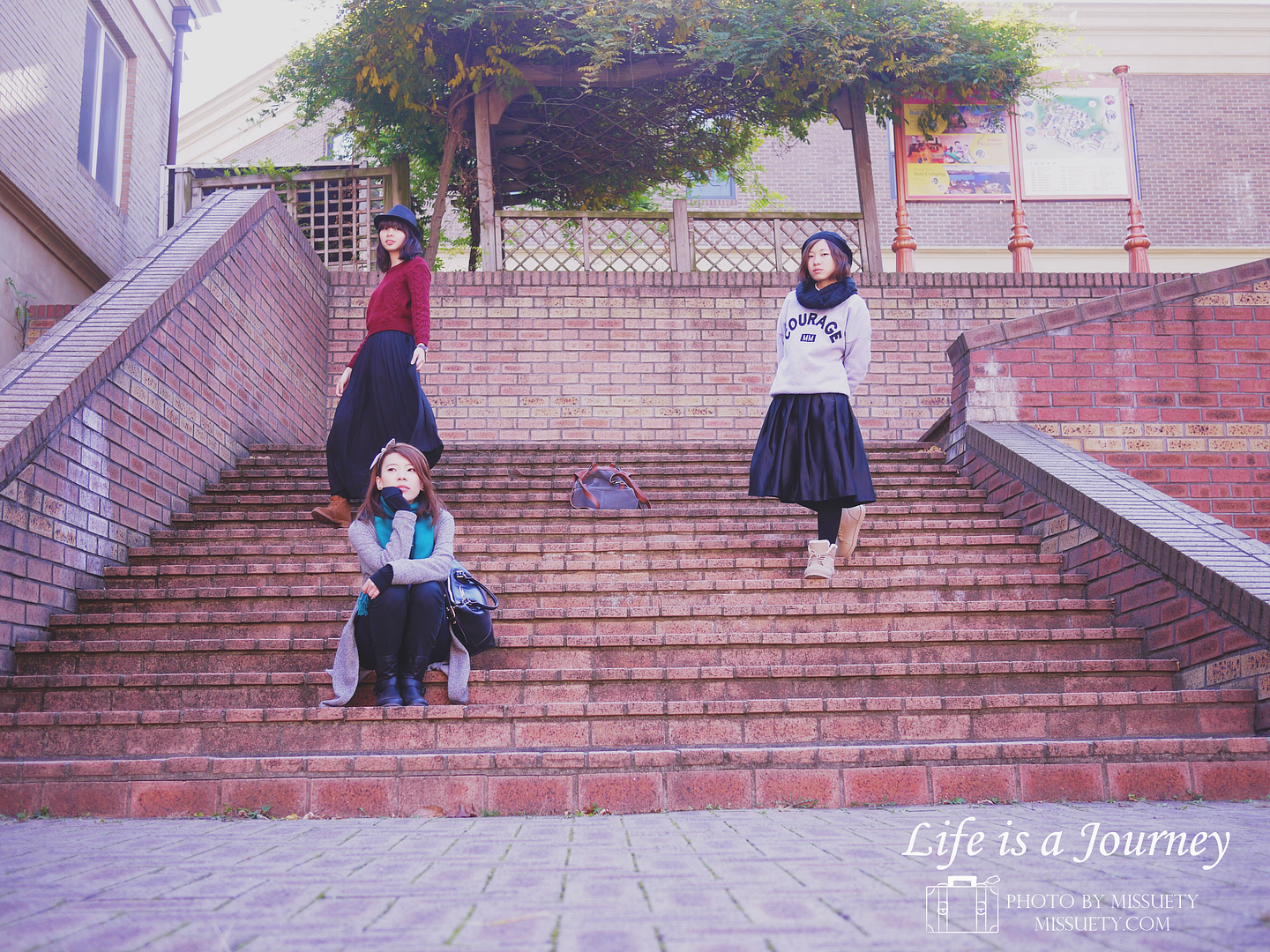 Here's a spot where we spent most of our time here capturing some precious moments.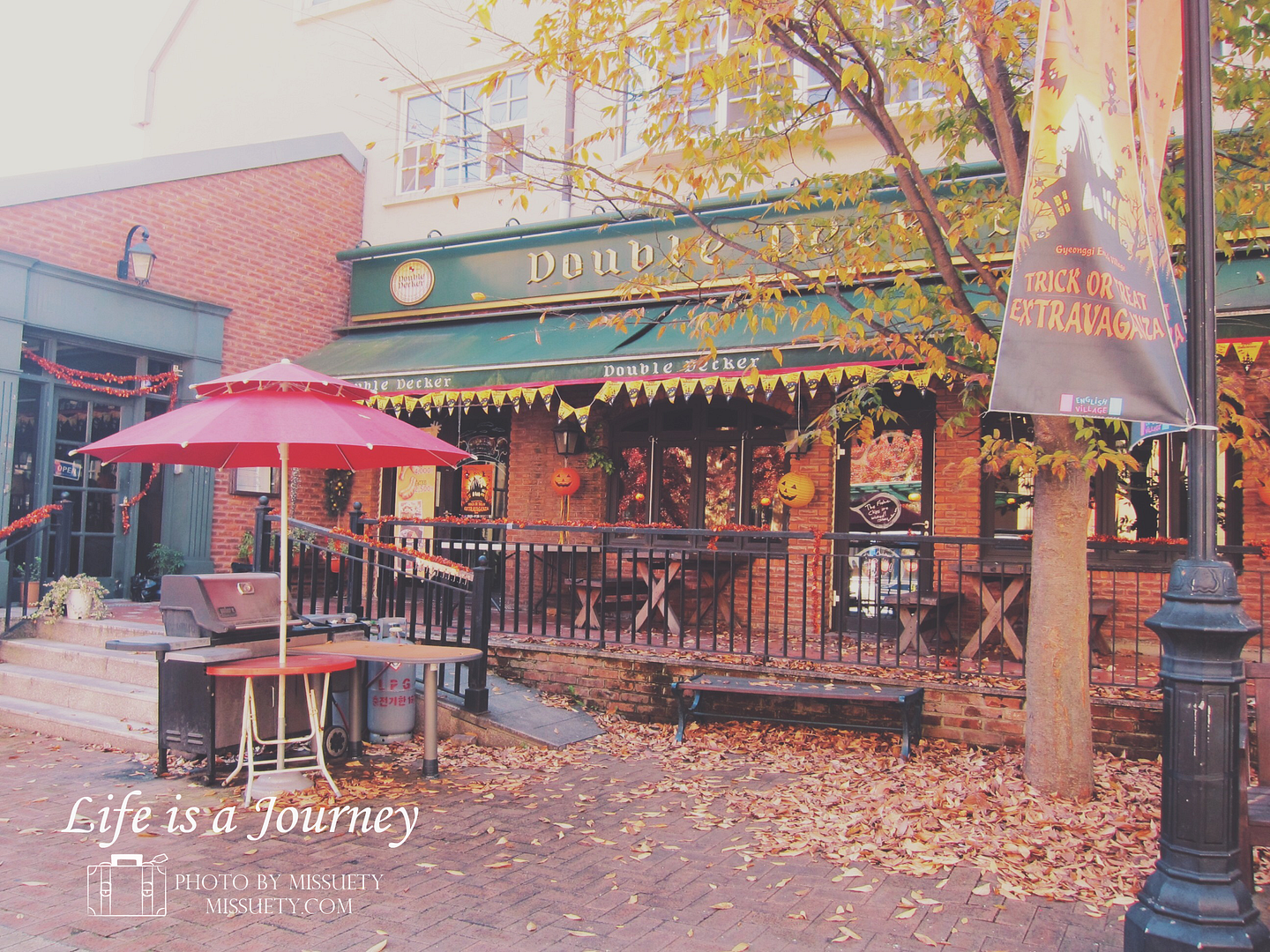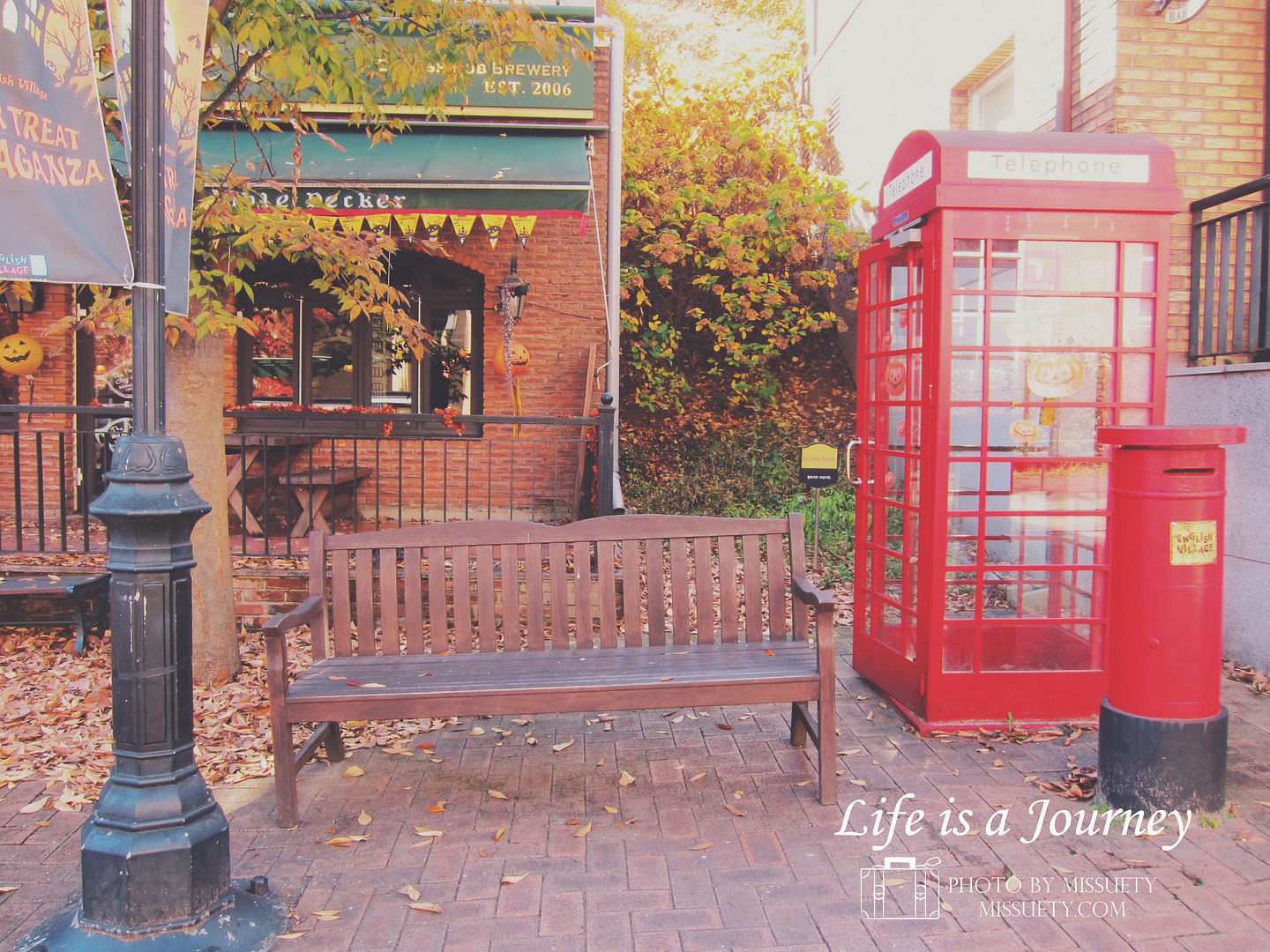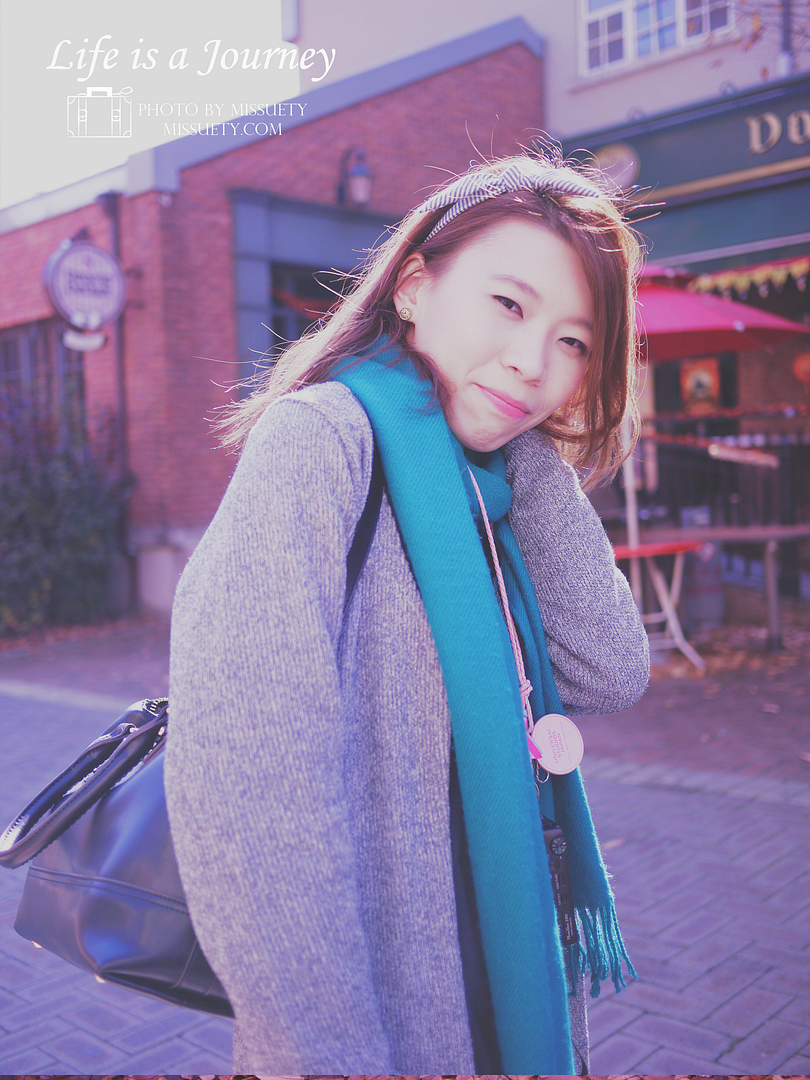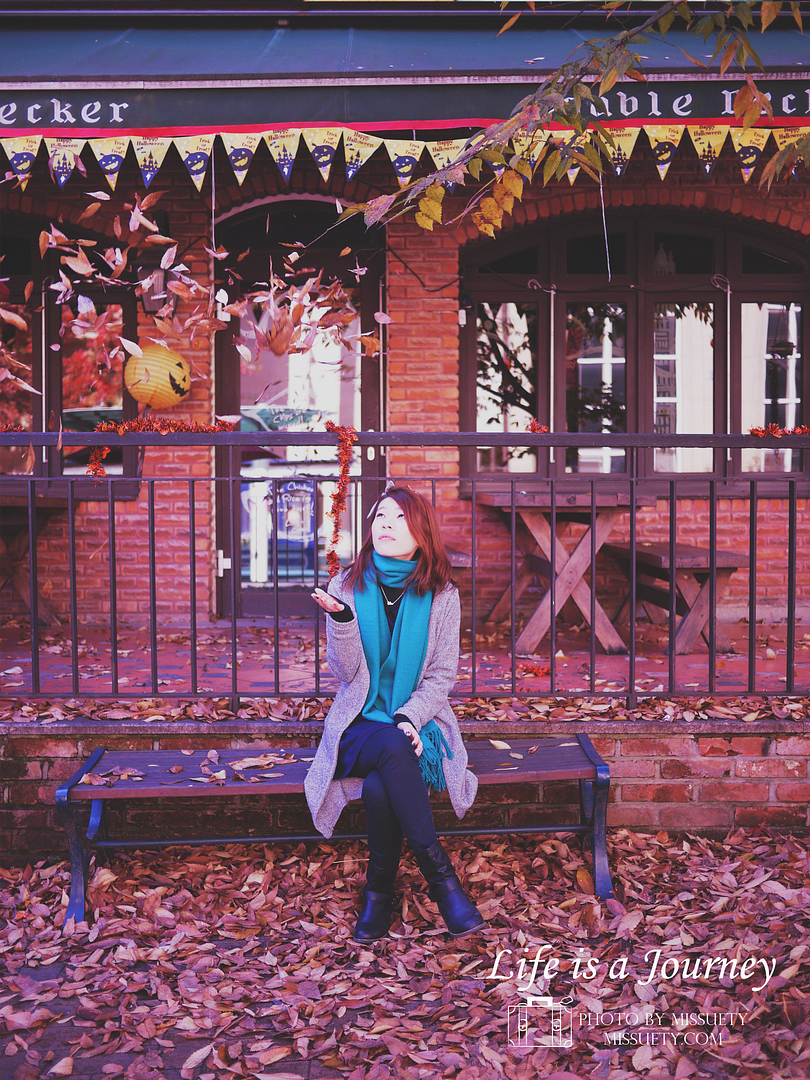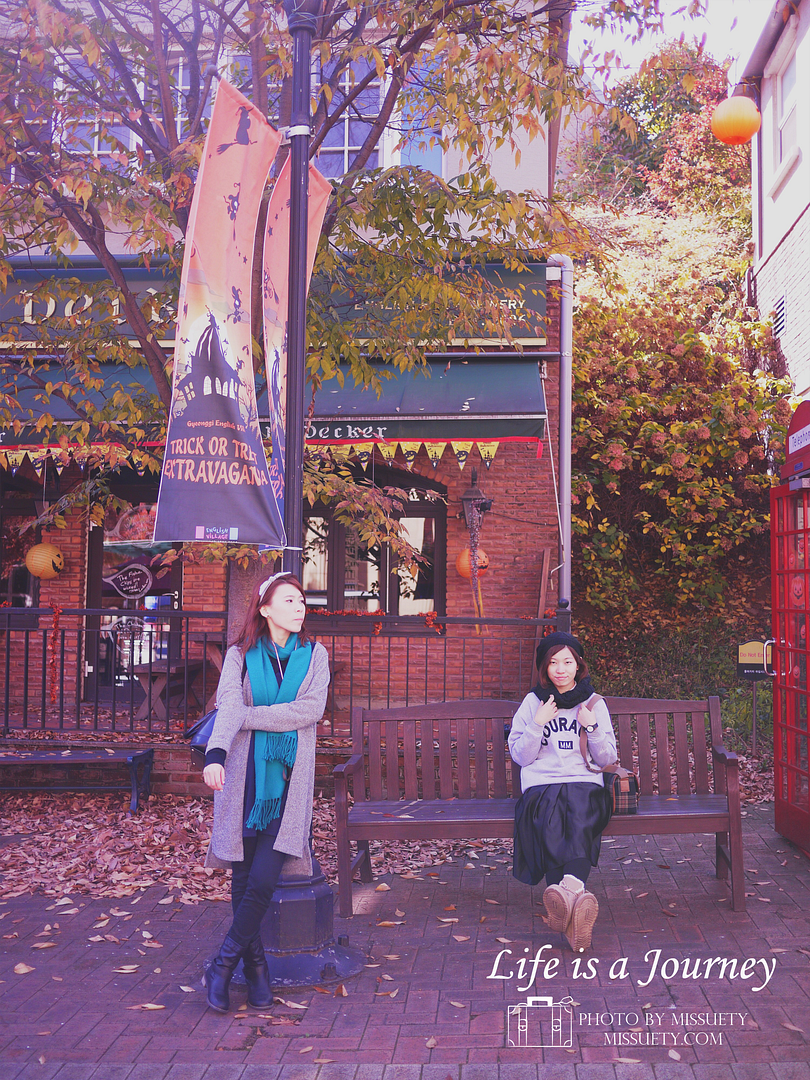 Picking up a bunch of leaves and flinging it around.
After numerous attempts, we did manage to capture some nice and funny ones with my friend's camera.
I captured pretty decent ones.
When we're done with this here, we continued on exploring some other sights.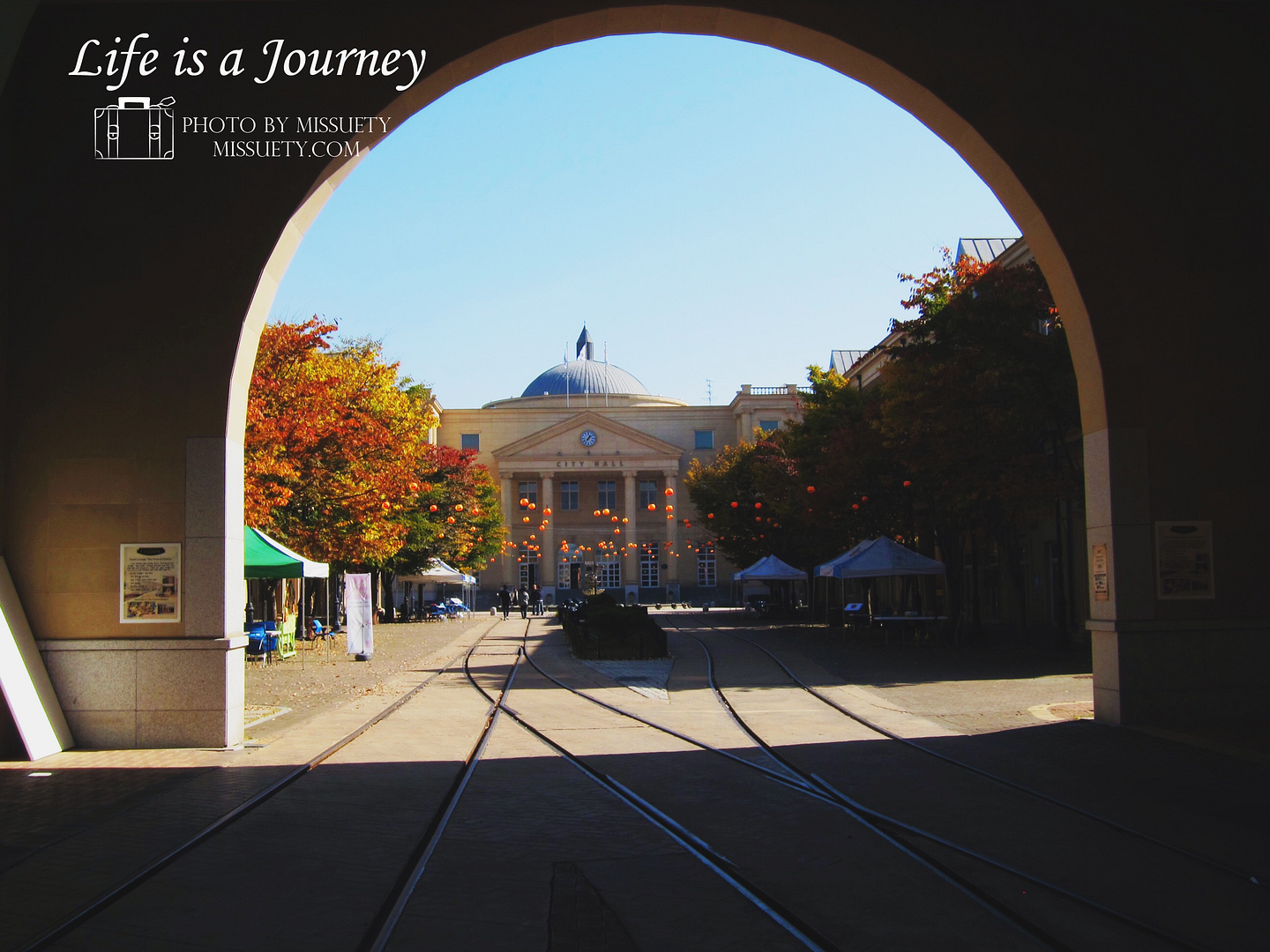 A heaven-like backyard or garden near the toilet.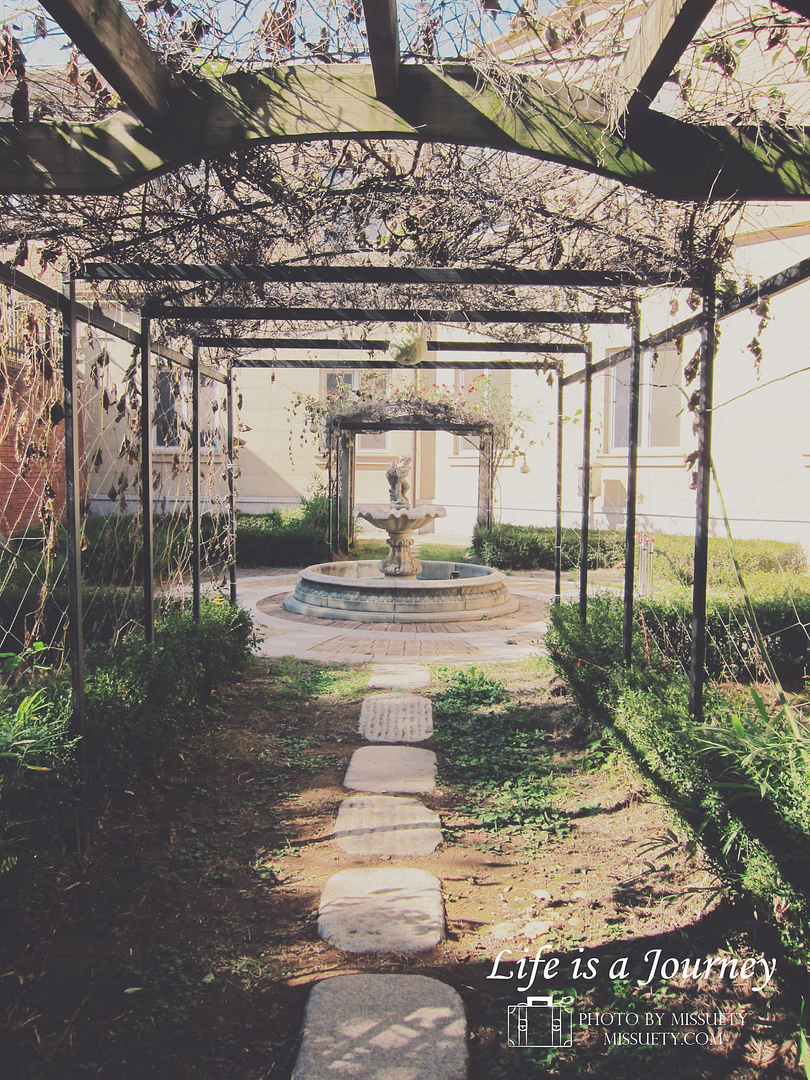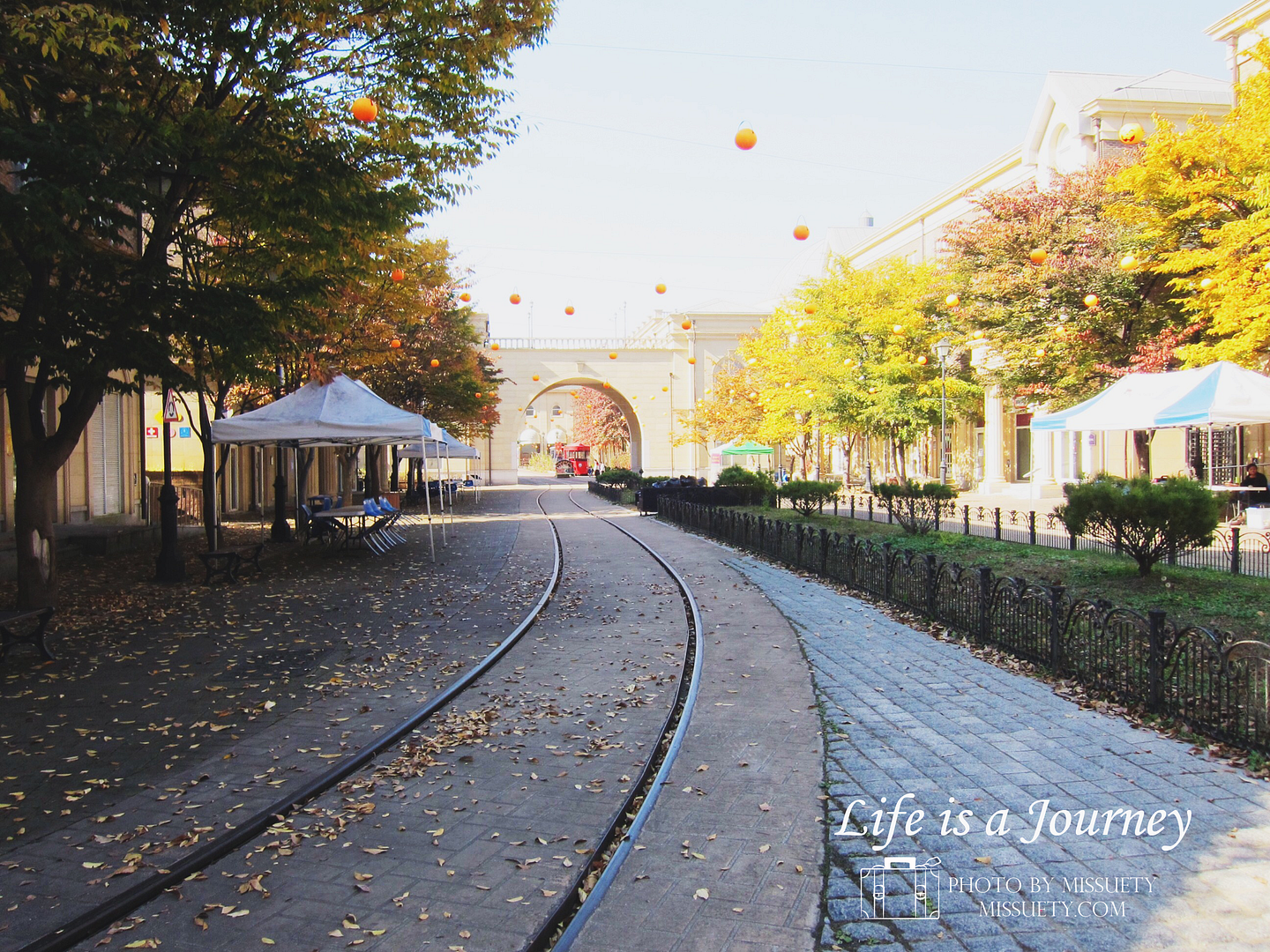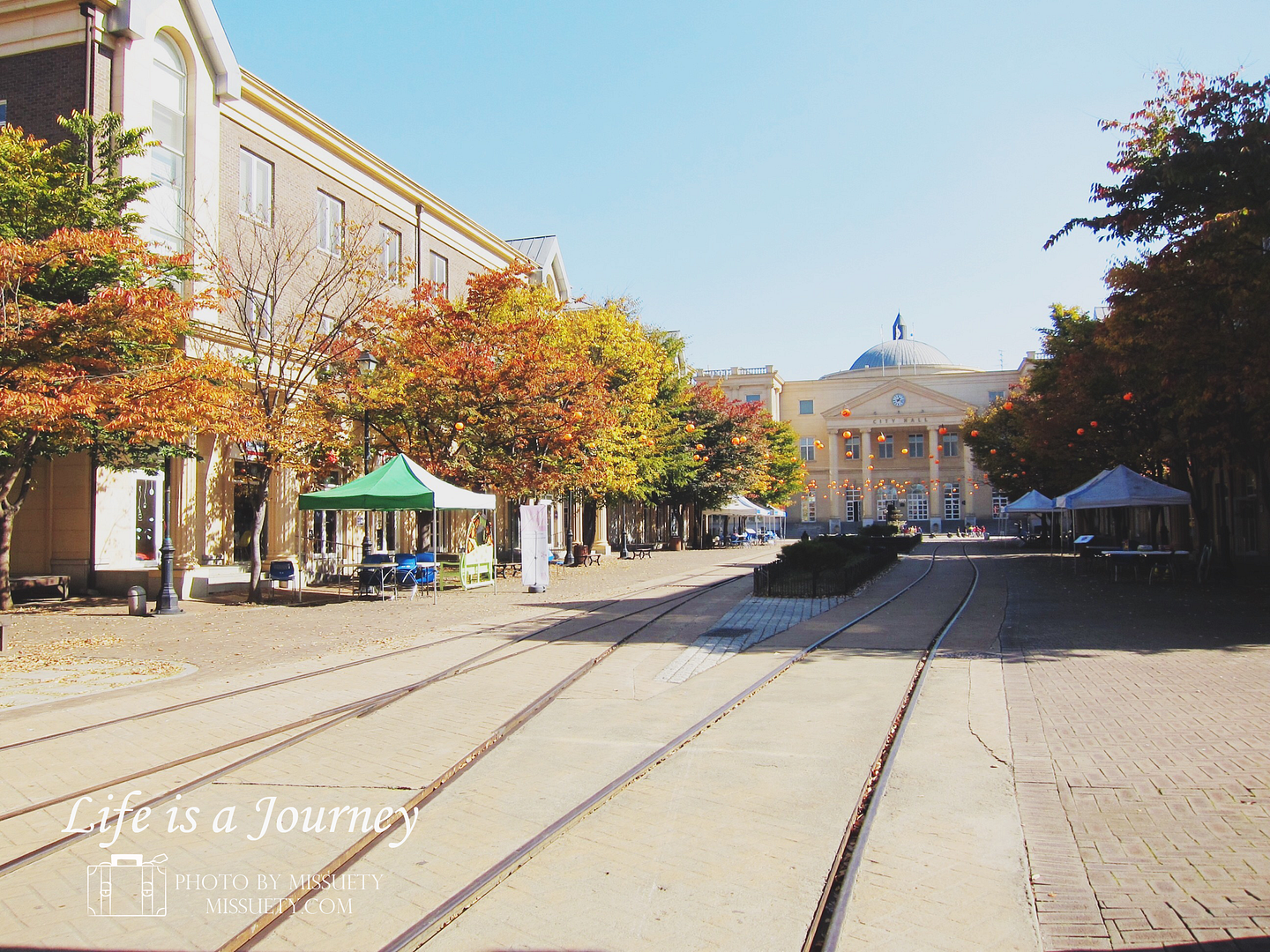 Here's the City Hall.
A jumpshot in front of the city hall.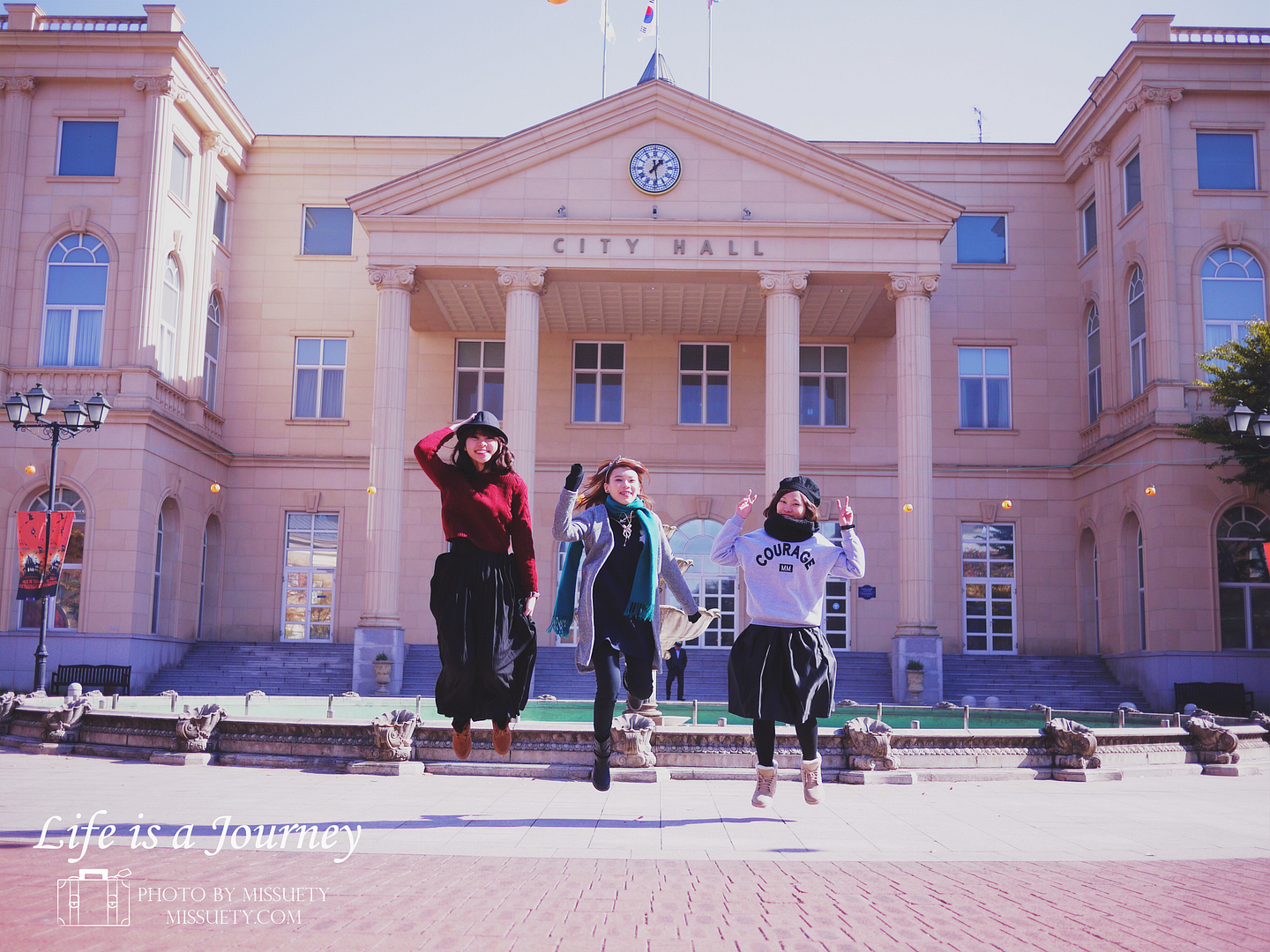 And we have this here too….
The angel wings…
Why are there so many in SEOUL?
The last time we took was in Ihwa Mural Village.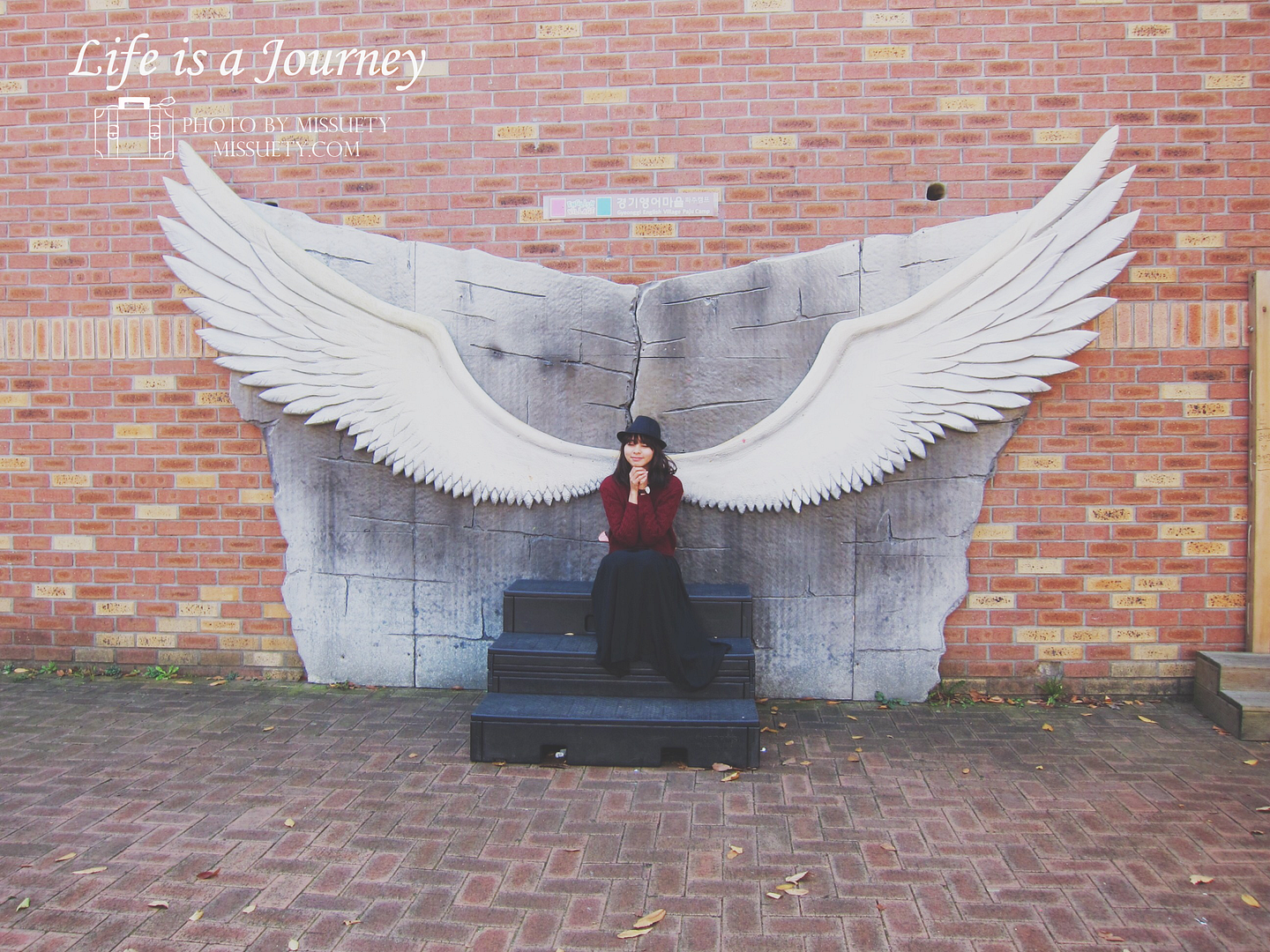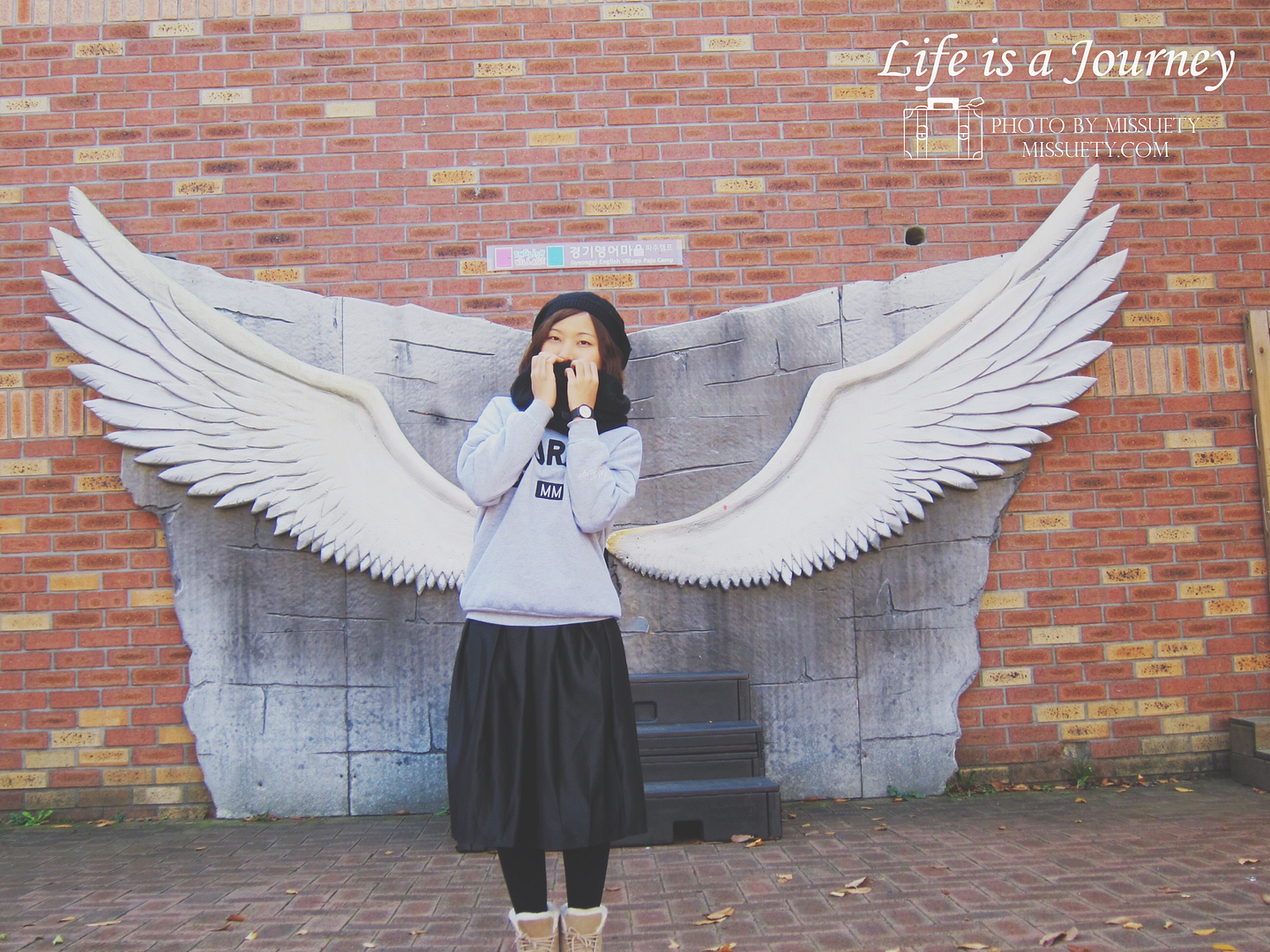 Coming to the end of the village…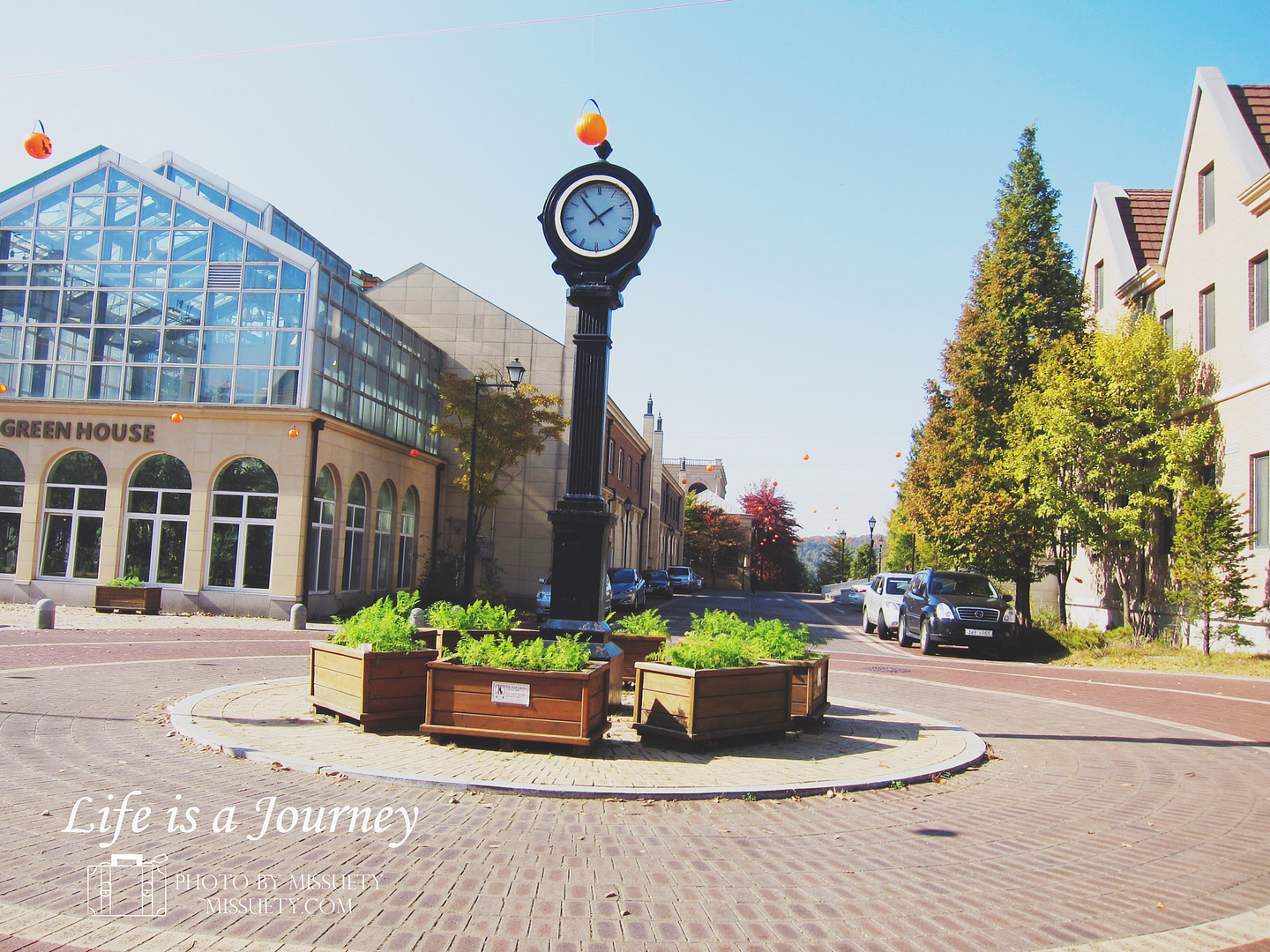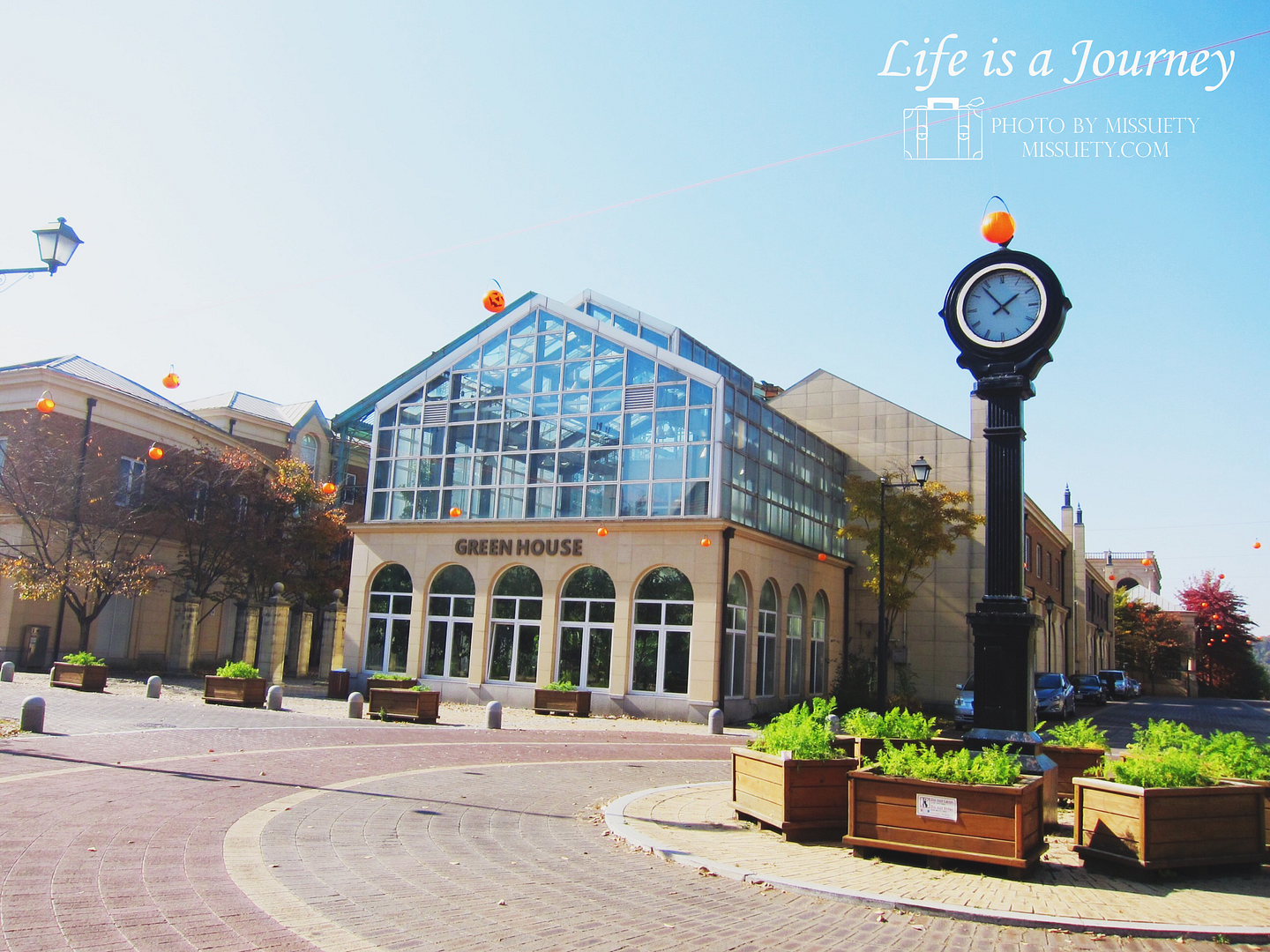 Here's where the teachers and trainers reside, I suppose!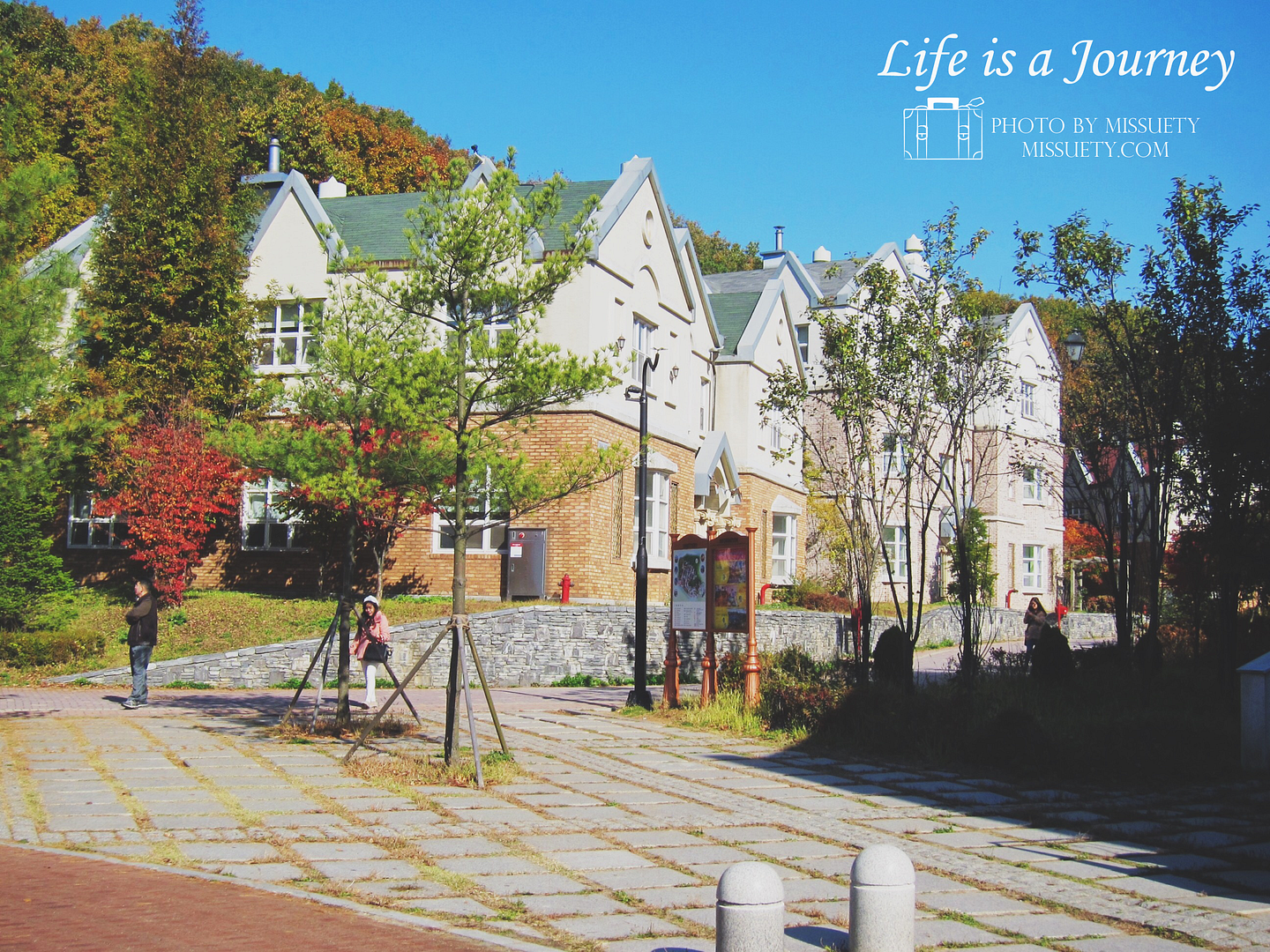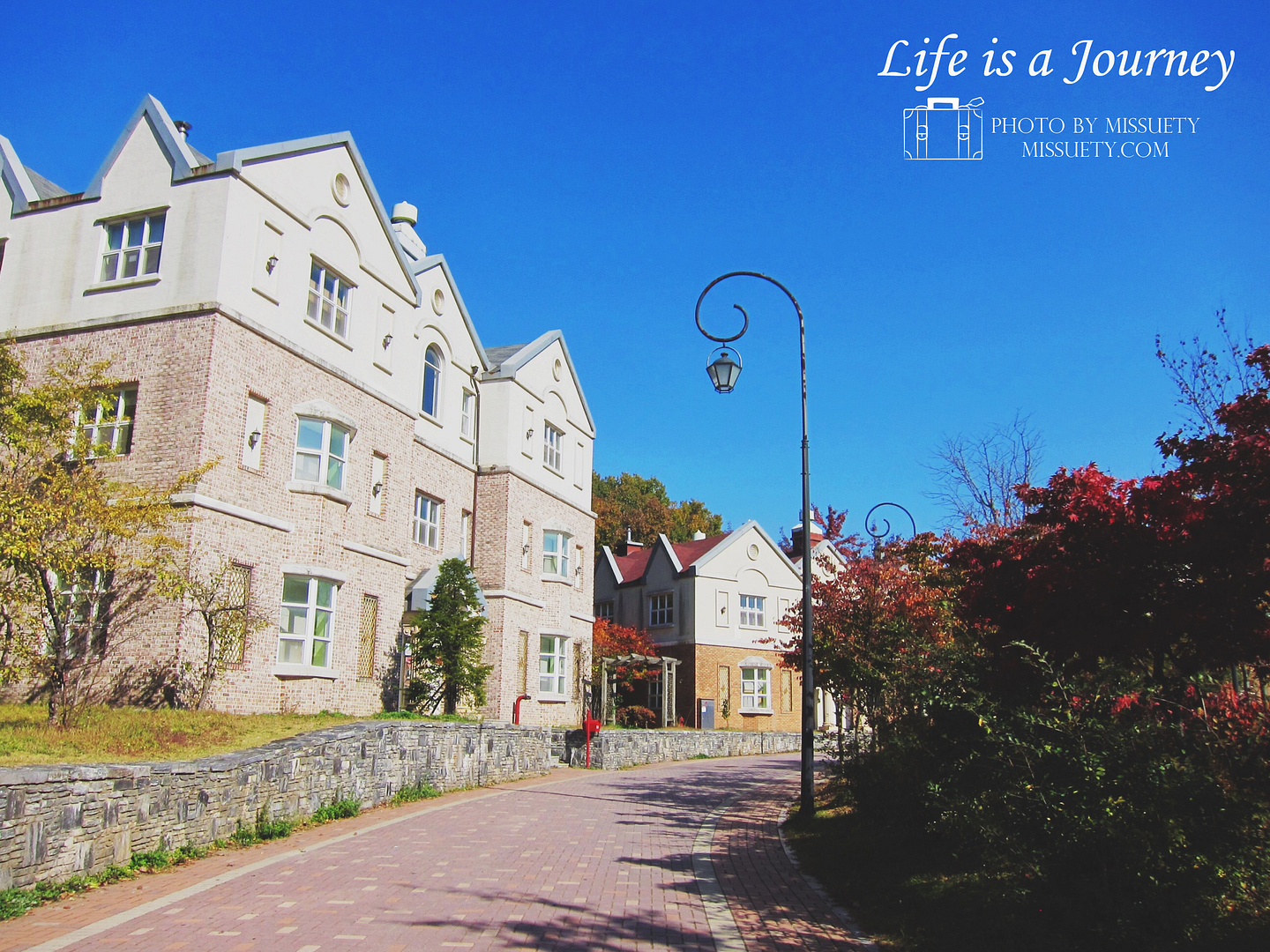 A sign post which looks pretty beneath the autumn tree.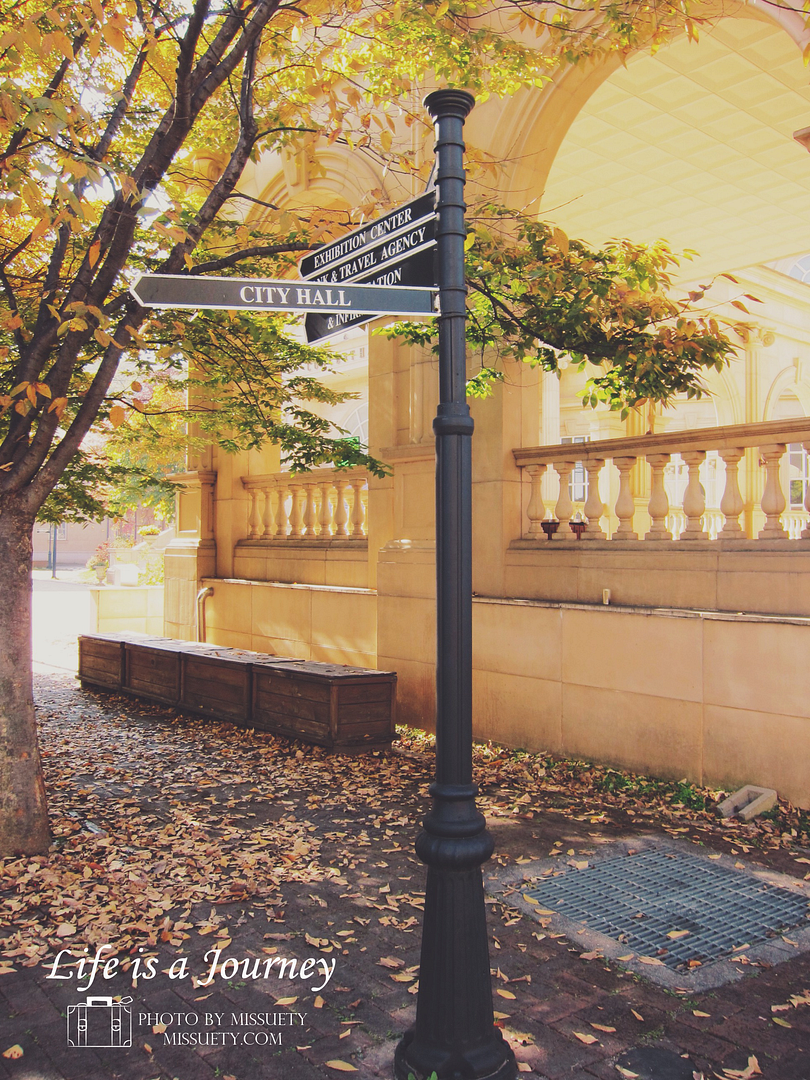 Too pretty that my friend helped me to get it on instax.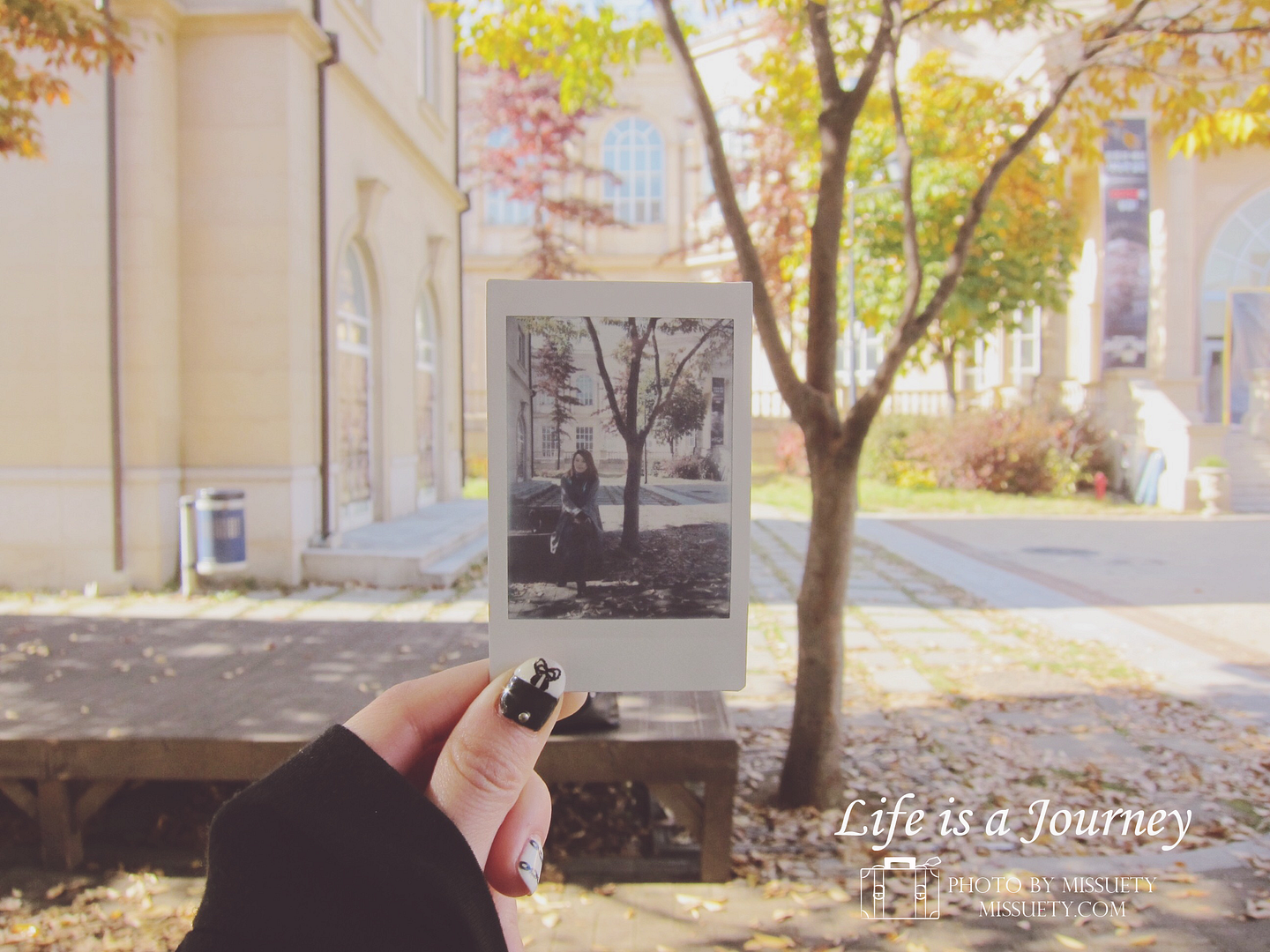 Some open area for events on weekends I guess..
That's all about Gyeonggi English Village!
Check out below for directions to this village and the other two villages.
[divider type="thin"]
GYEONGGI ENGLISH VILLAGE PAJU CAMP
40, Eoreumsil-ro, Tanhyeon-myeon, Paju-si, Gyeonggi-do
경기도 파주시 탄현면 얼음실로 40
Operating Hours:
9:30 – 18:00
*Last admission: 1 hour before closing
*Free admission after 18:00
Admission Fees:
(General Admission)Weekdays 3,000won / Weekends 5,000won
(Musical Performance) 10,000won
(1 Day Experience) 8,000won
*DISCOUNTS available for handicapped & veterans
*DISCOUNTS for foreigners are available here
How To Get There:
Take bus #200 or #2200 from Hapjeong Station Exit 2 (Subway Line 3) and get off at English Village.
Bus ride takes approximately 45 mins for bus #2200 at 2,000won.
(Bus #200 has more stops which takes you on a longer journey to reach English Village)
From there, you can walk to Heyri Art Village and to Provence Village on foot.
For more info, check out their official website
http://www.english-village.or.kr/exclude/userIndex/engIndex.do
Other places to visit in Paju:
http://en.paju.go.kr/index.do
Paju Premium Outlet
Lotte Premium Outlet
Paju Book City
Odusan Observatory
[divider type="thin"]
Check out 3 Girls One Journey in SEOUL at
SEOUL DIARIES.
[divider type="thin"]
SEOUL Diaries Autumn 2014
Day 1 & 2: 
Hongdae Free Market & Hope Market
Day 3:
Ihwa Mural Village
Day 4:
Gyeonggi English Village
Heyri Art Village
Provence Village
Day 5:
Namiseom Island
Petite France
Day 6 FINALE:
Samcheong-dong
Bukchon Hanok Village & Ssamziegil