Hey n Ho!
After so long, I've another nail post to boast again…
I call this nail the 'Secret Garden Nail'.
Why 'Secret Garden'?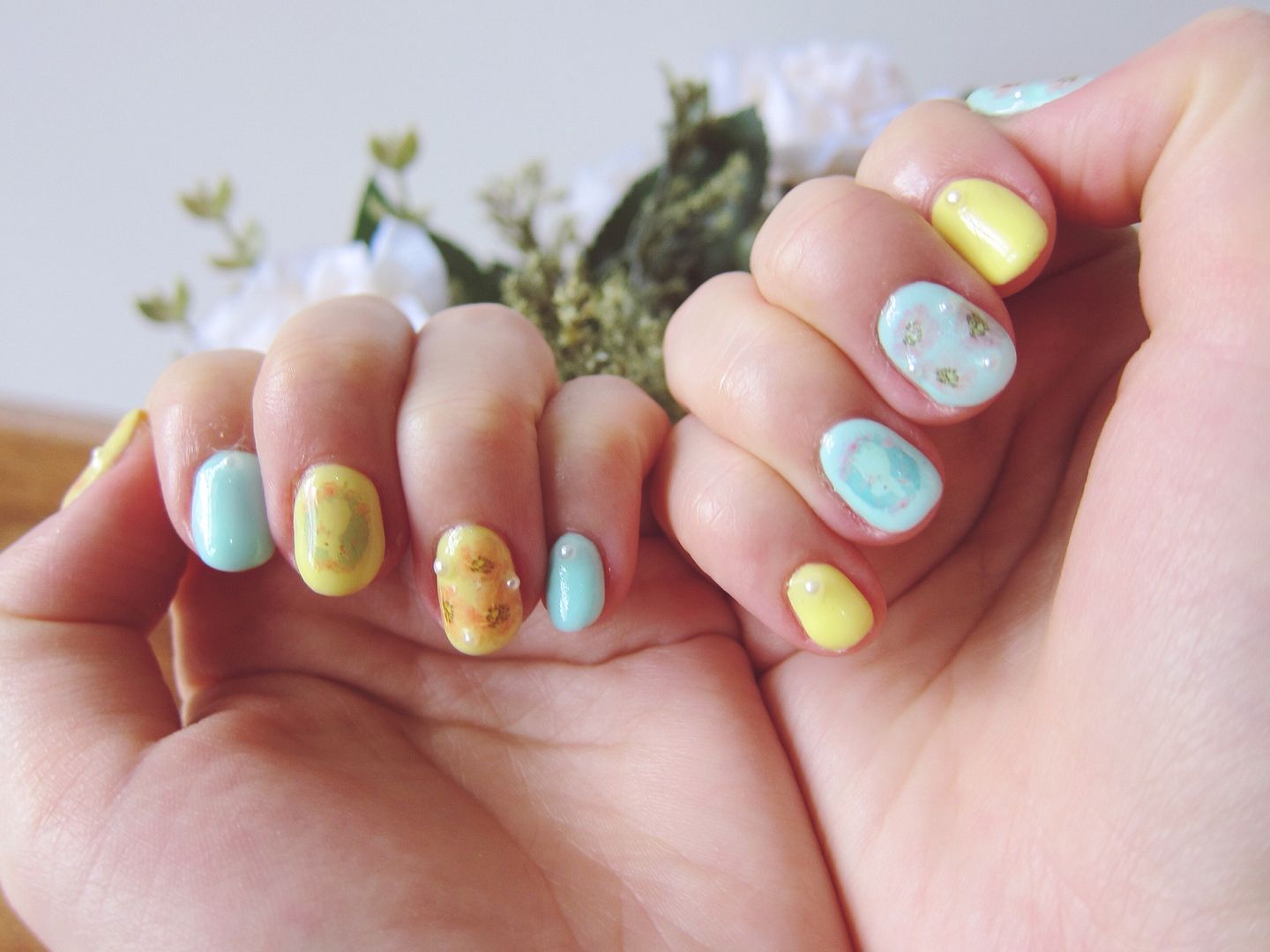 I've used decal stickers I made myself…
An experiment I did sometime ago with decal papers, inkjet printer and gloss coat.
The outcome wasn't too bad but due to the ink problem (or printer problem) , the color of the design did not come out as I expected it to be.
It was too light to use on light nail colors.
Well, since I printed a number of designs on an A4 decal sheet and I thought since it's still useable, why not finishing them up before doing another experiment again.
………………………..
Now, why 'Secret Garden'?
I know this is gonna sound super lame but…
I thought of this name when I saw the blurry designs on my nails which is seeable and at the same time a little blurry which brings about the secretive atmosphere.
And for 'Garden'…
It's because there's flowers and bunnies.
The secretive/blurry designs make it hard to guess from a distance and taking a closer look of it, you'll see the designs of flowers and bunnies which then garden comes in mind.
So, when you link both of it, and that's where I came up with the name of 'Secret Garden'!!
How lame!!! And.. the thing is I don't even know why am I so bothered in explaining this!!
Anyways, here's more pictures which explain my super lame concept or theme.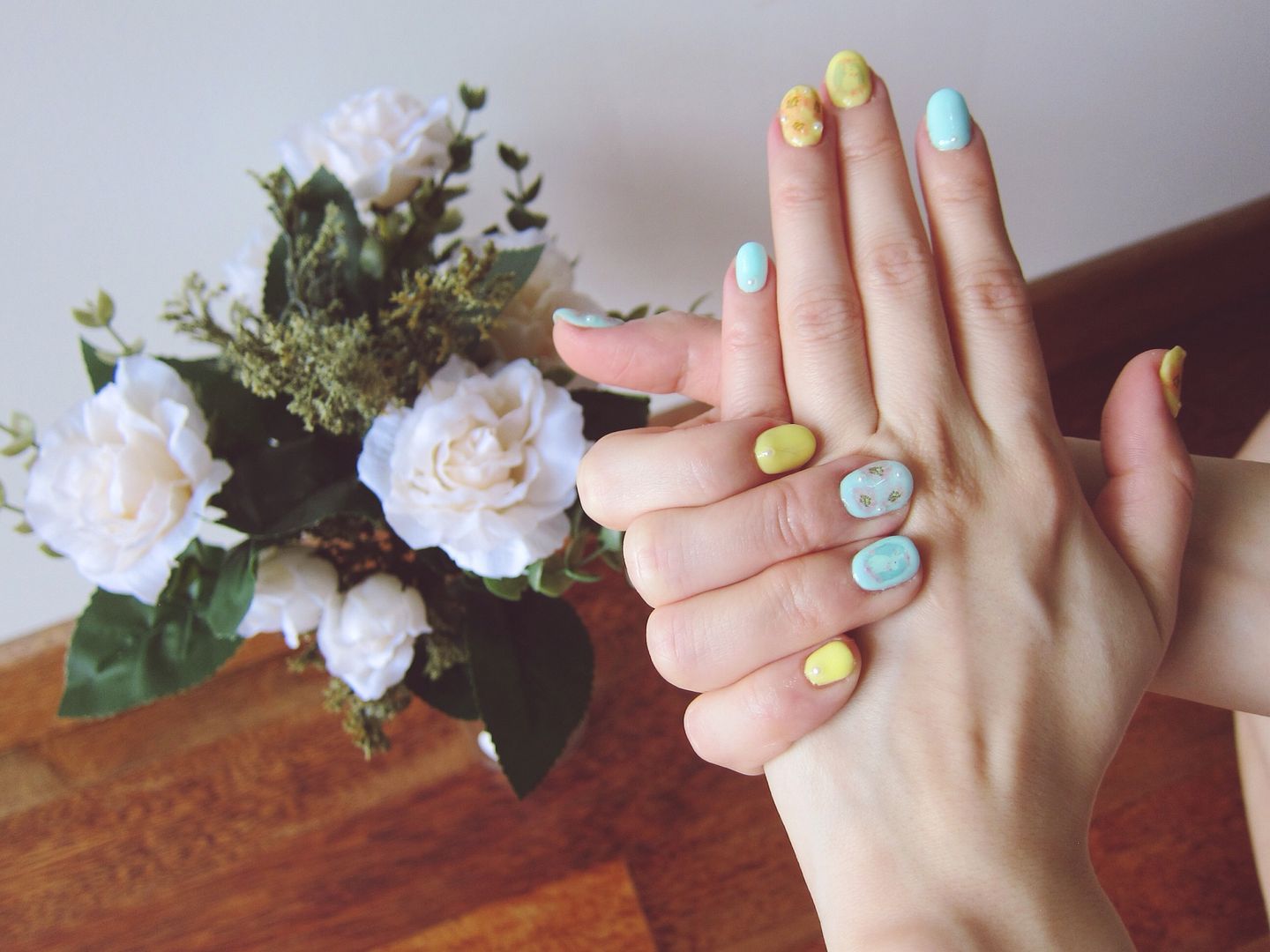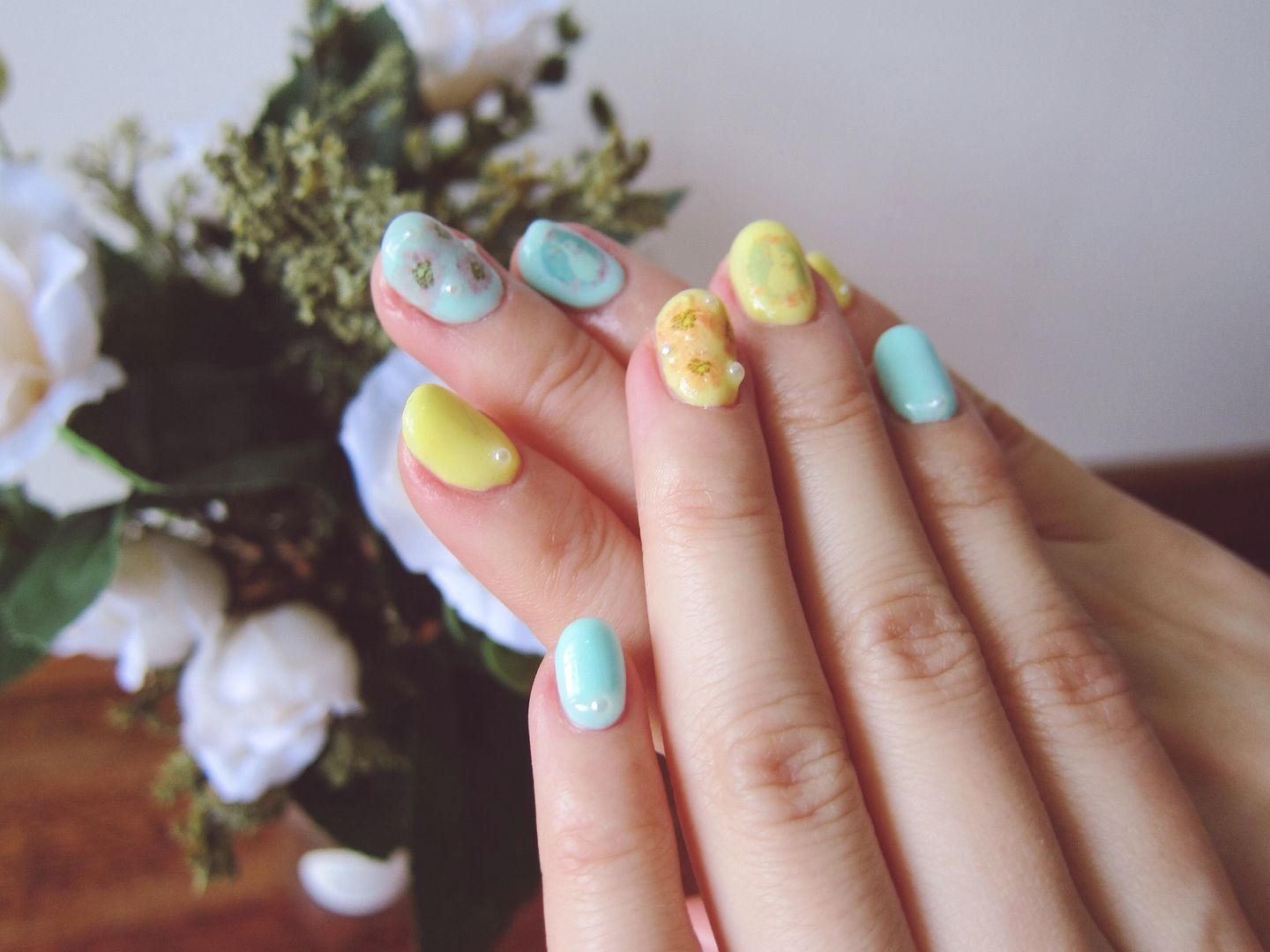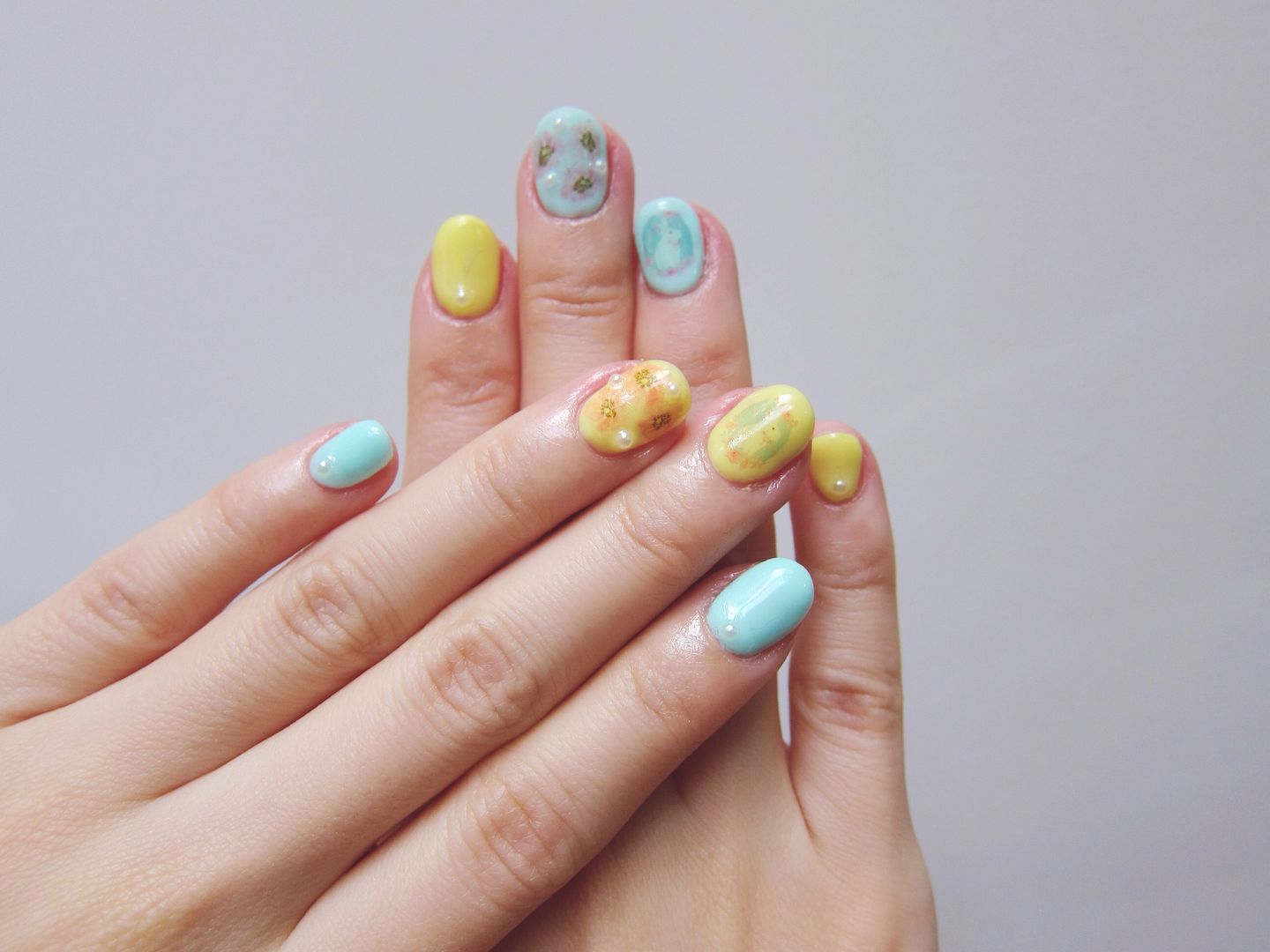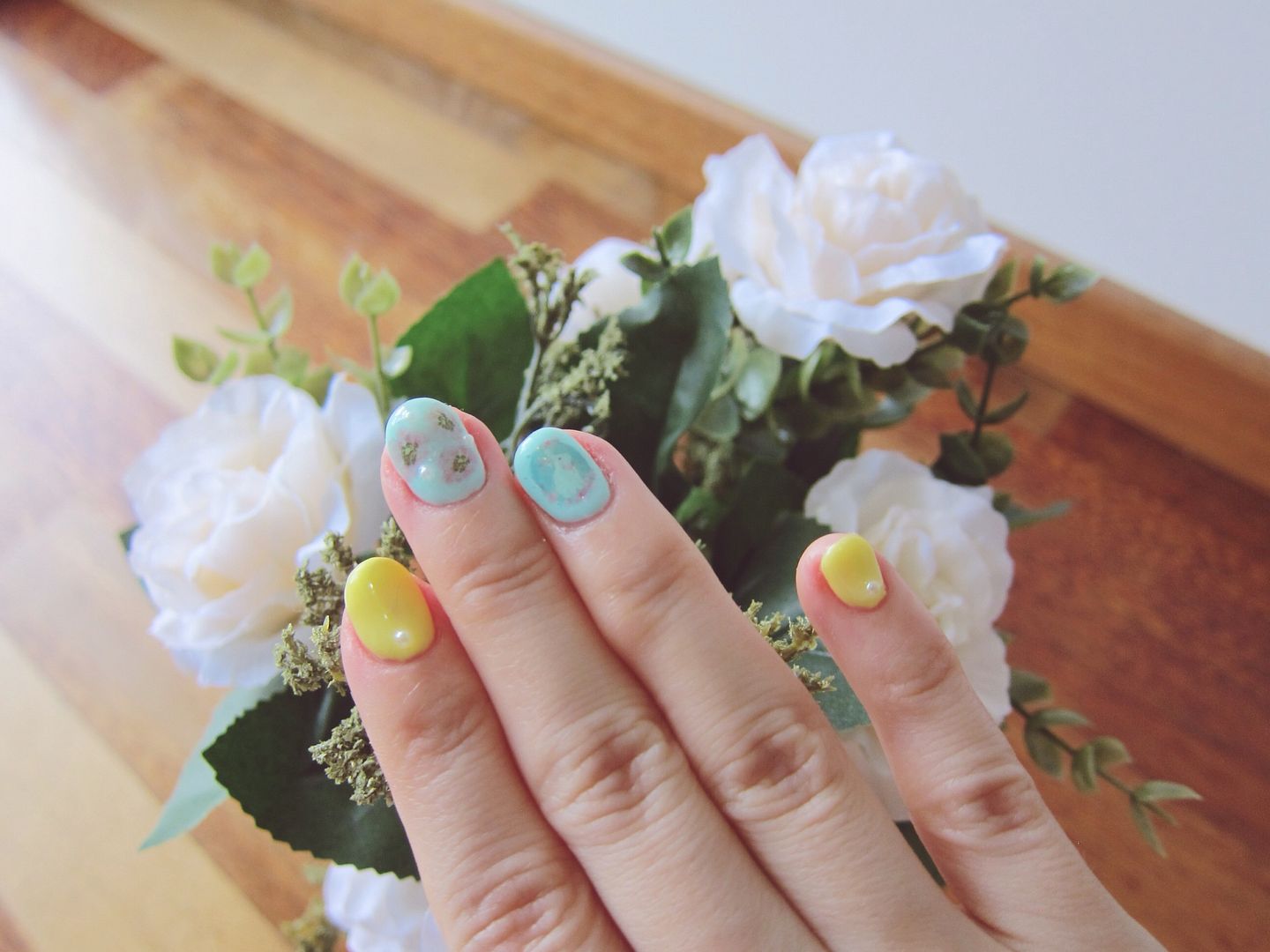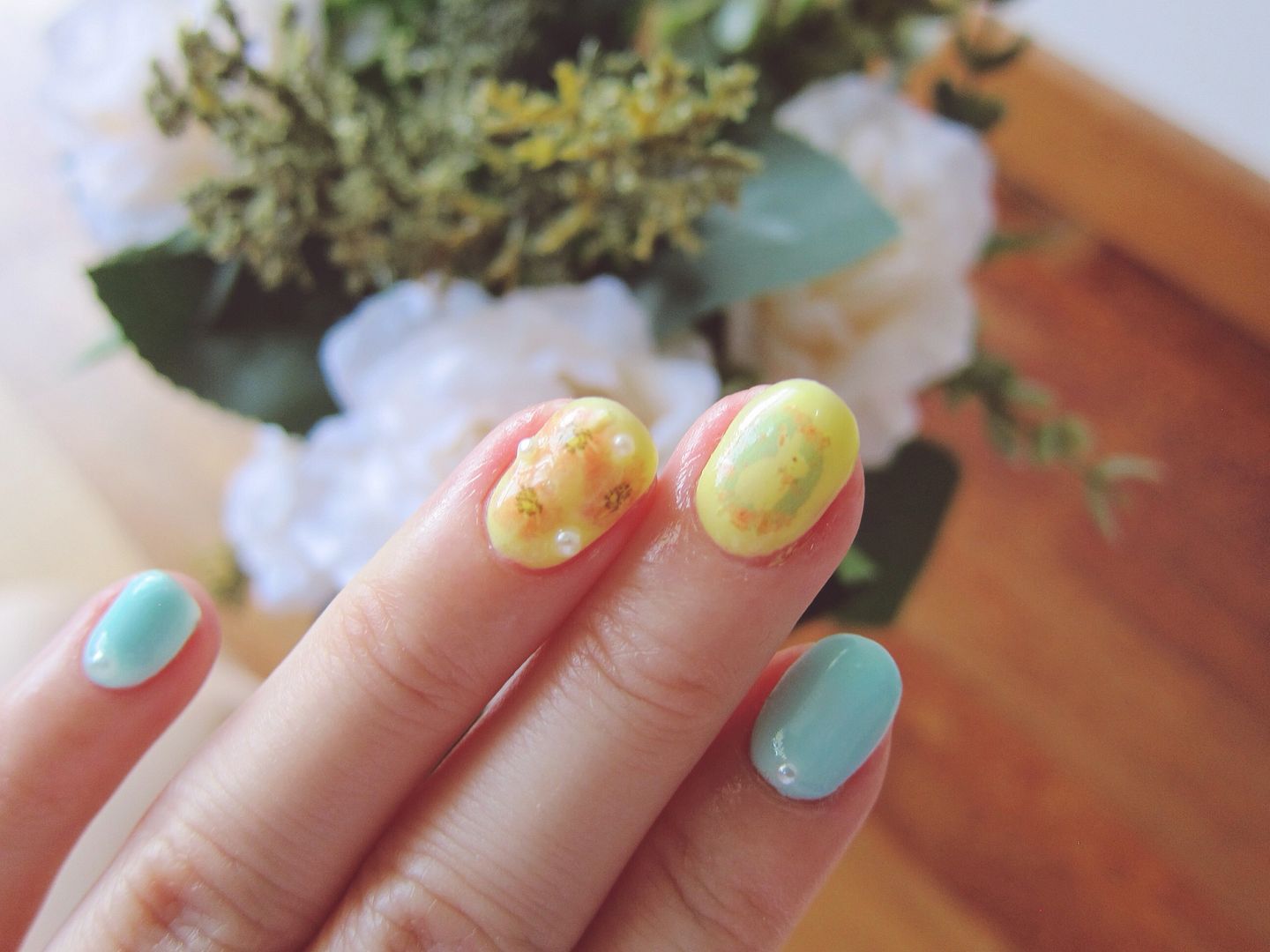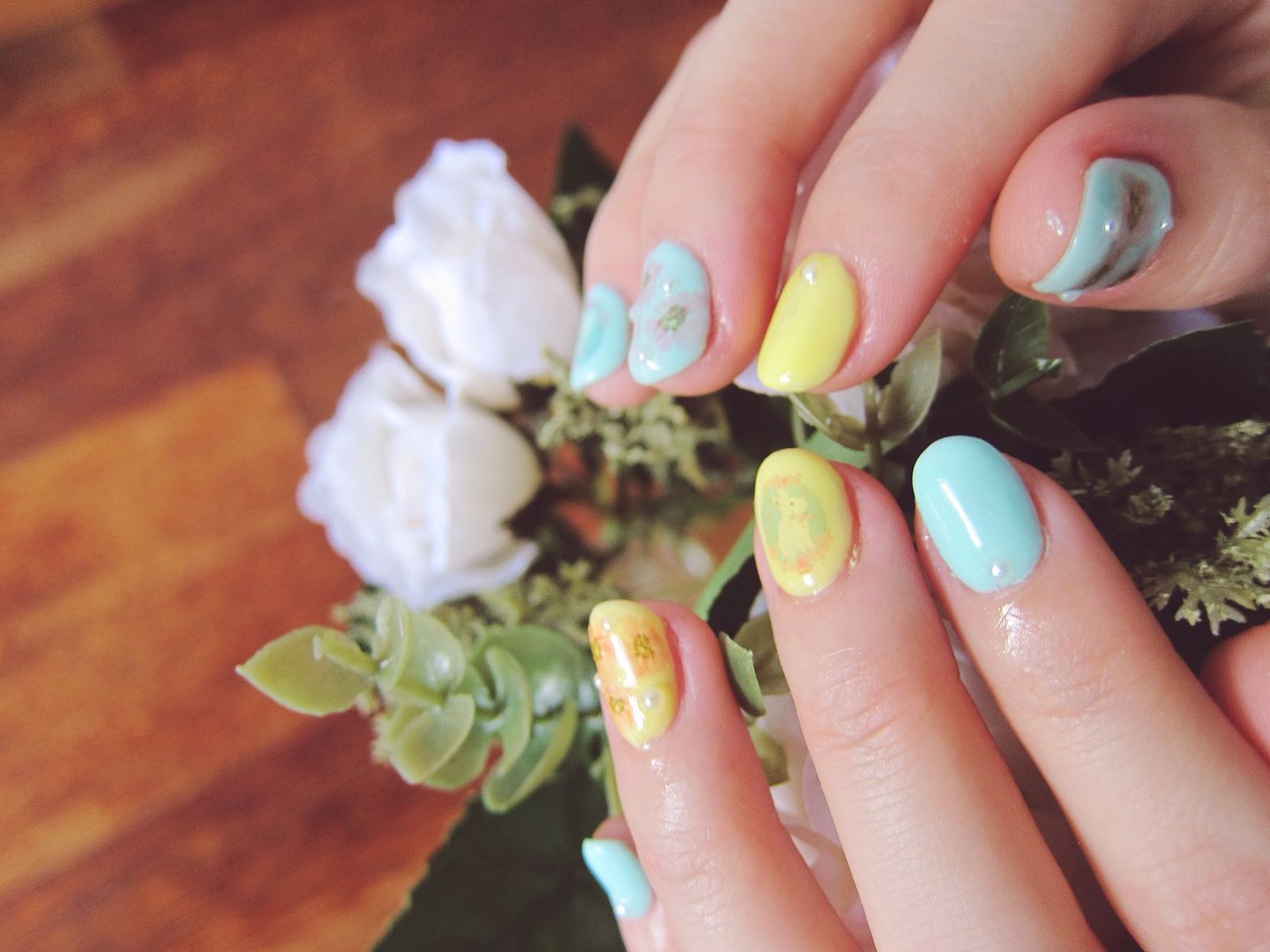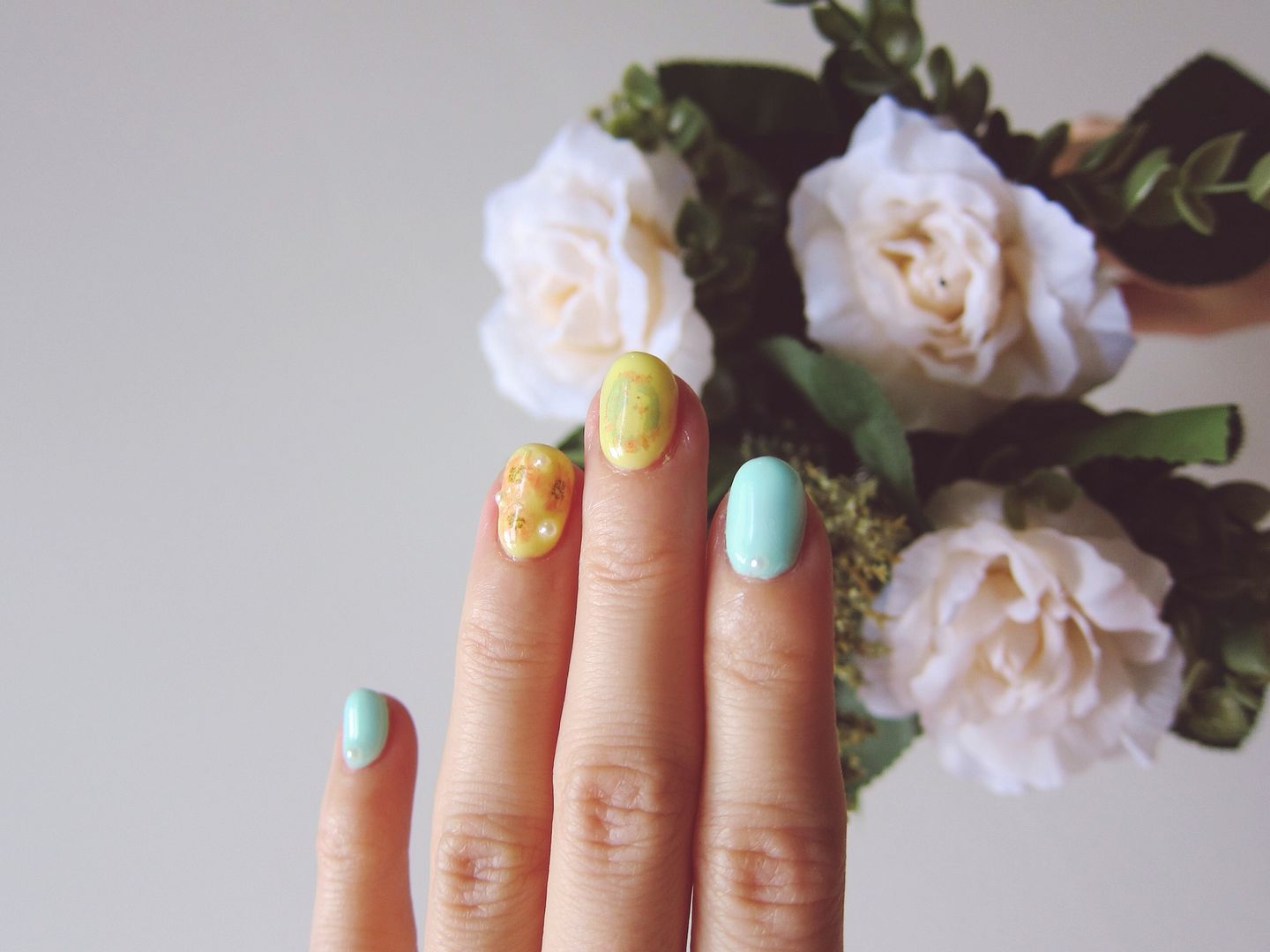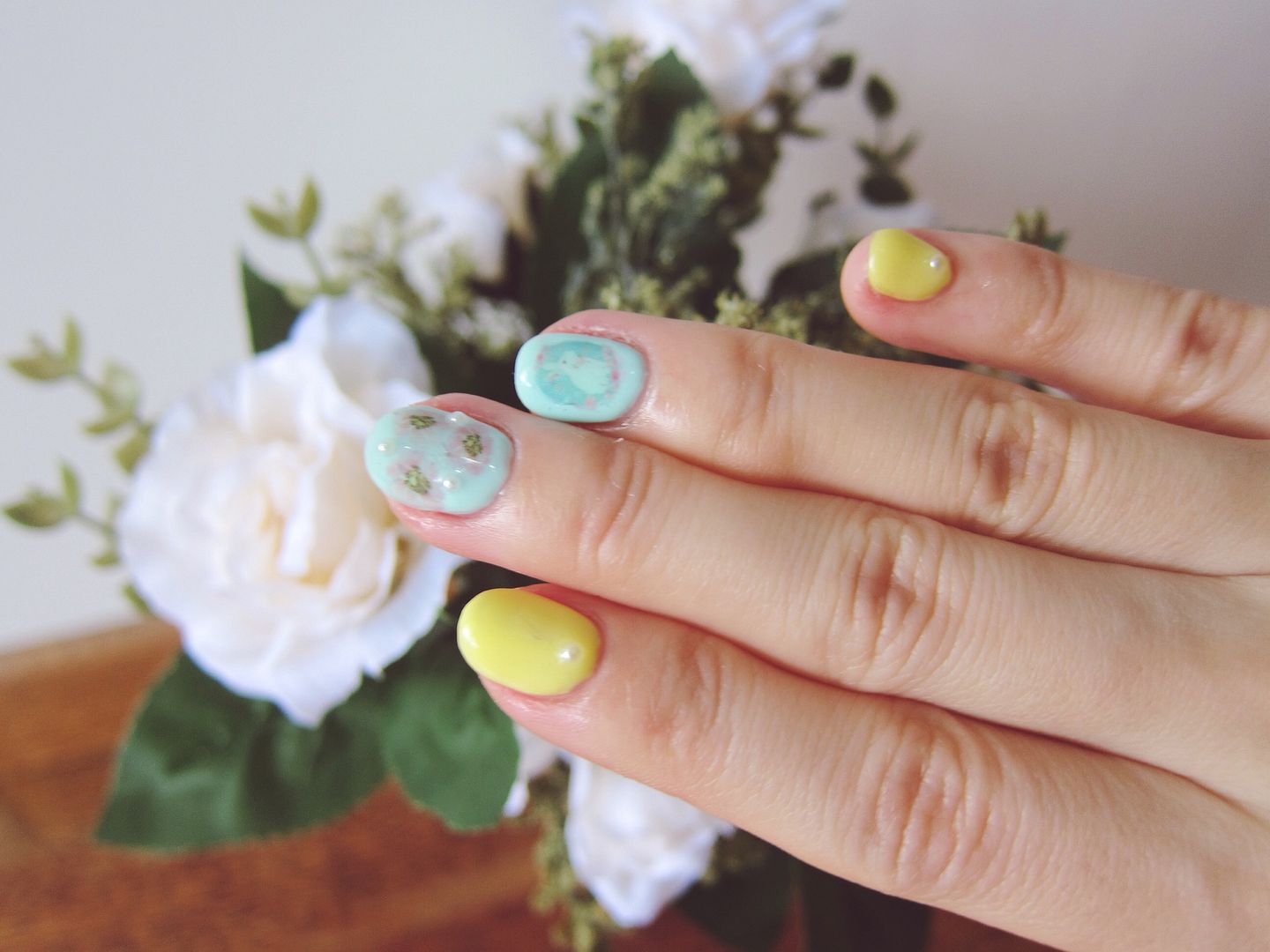 Simple blurry designs on both thumbs.
Looks like water paint design which was once in trend!
I especially love the design on my thumb.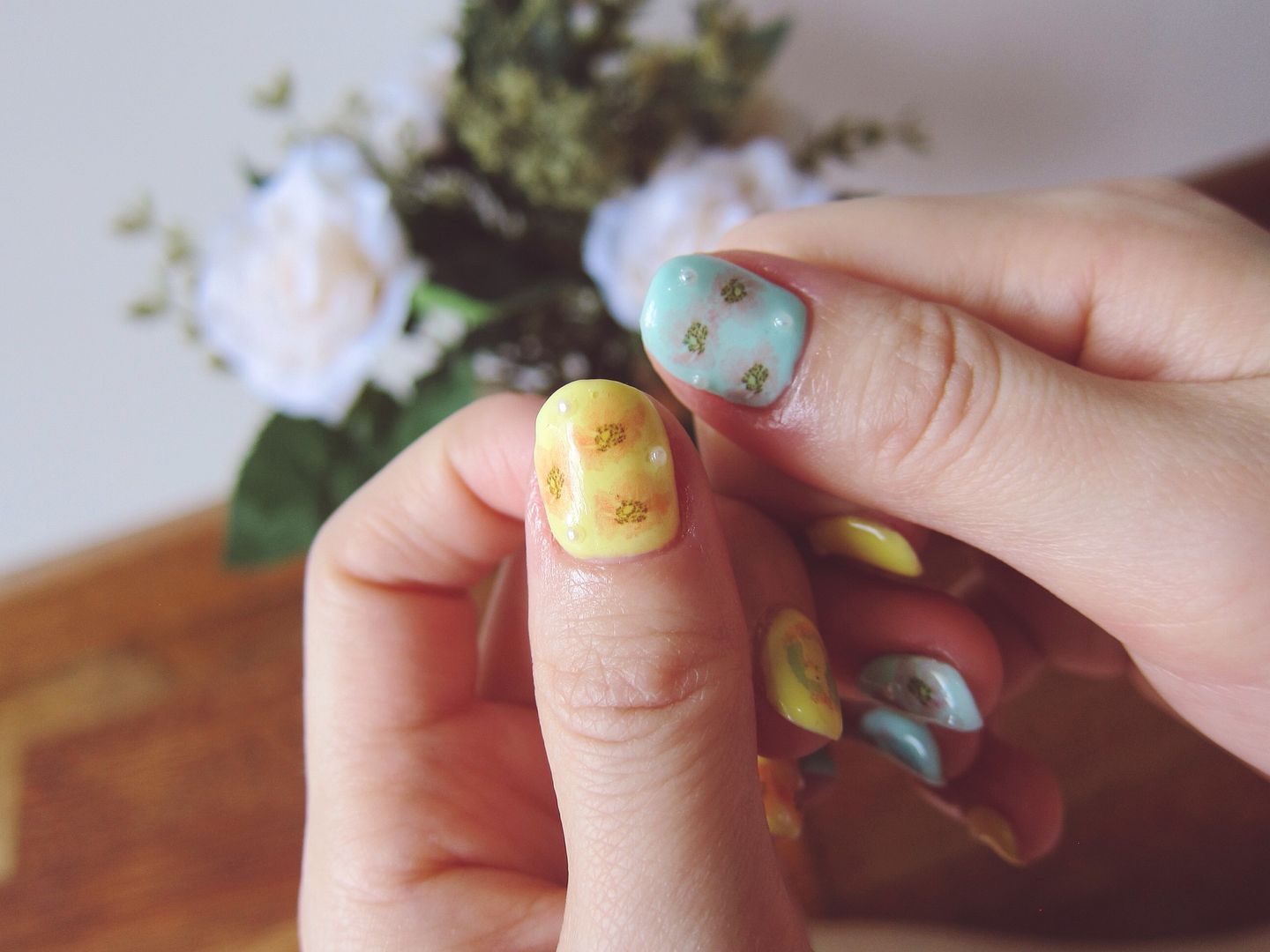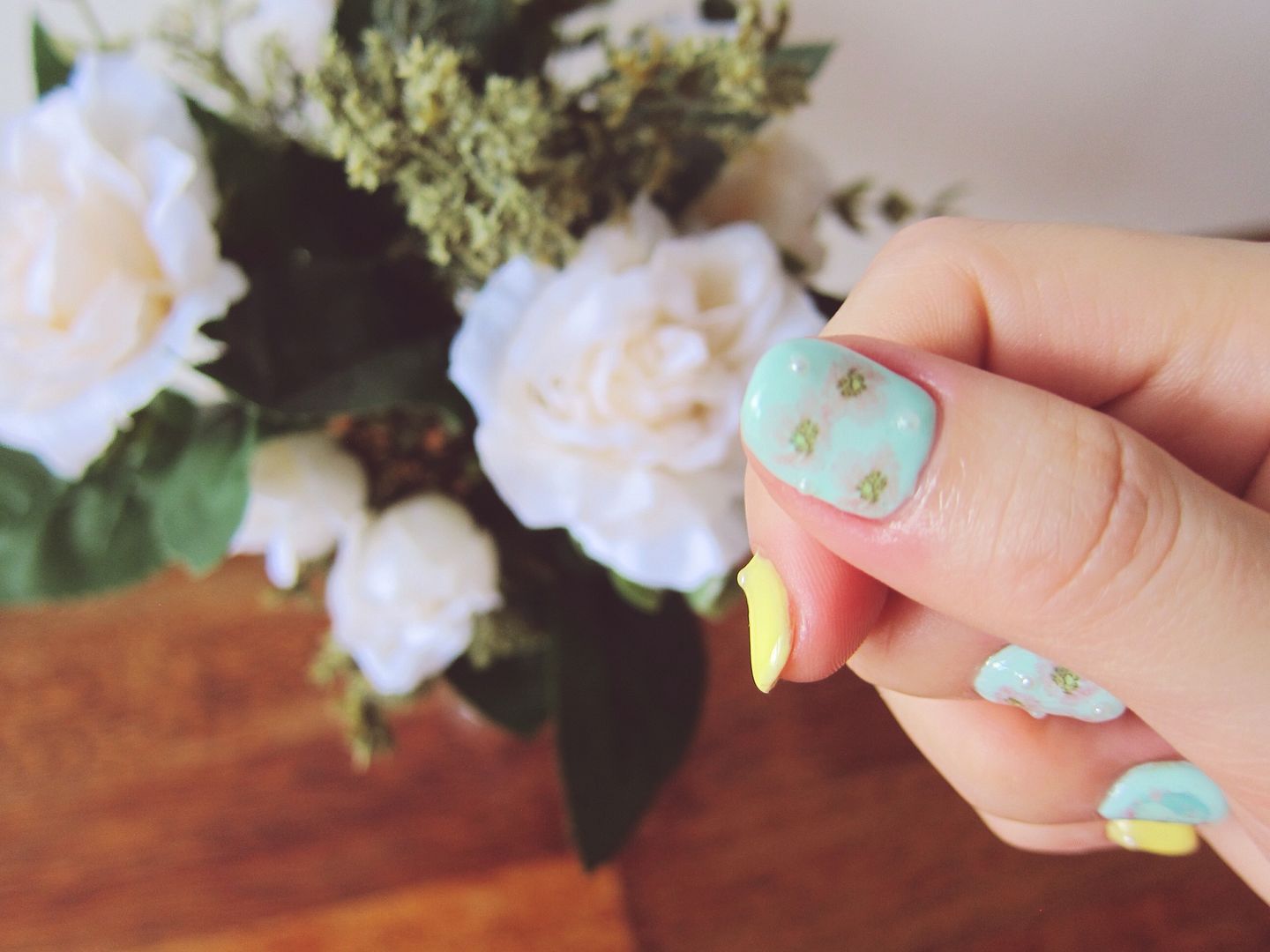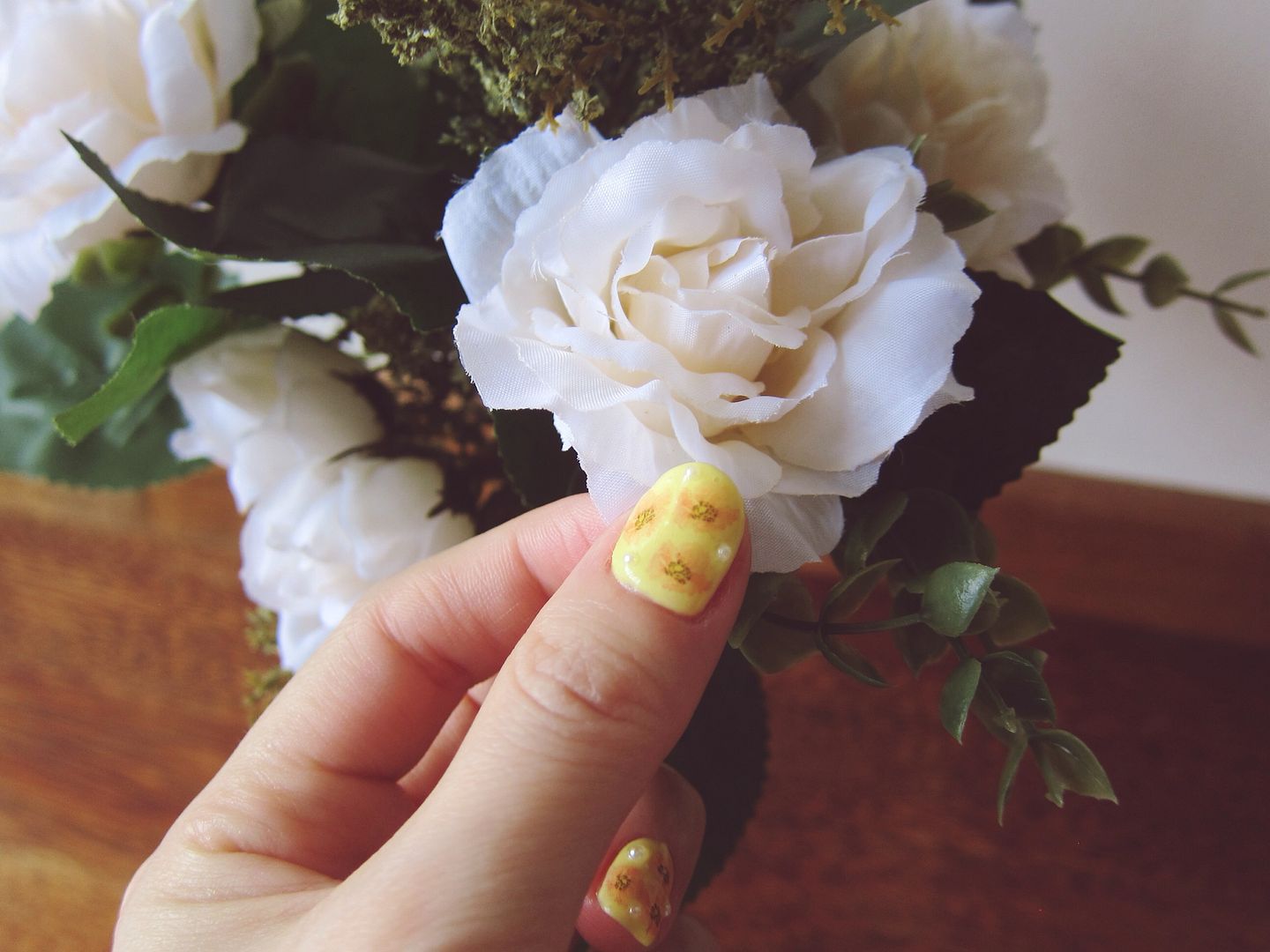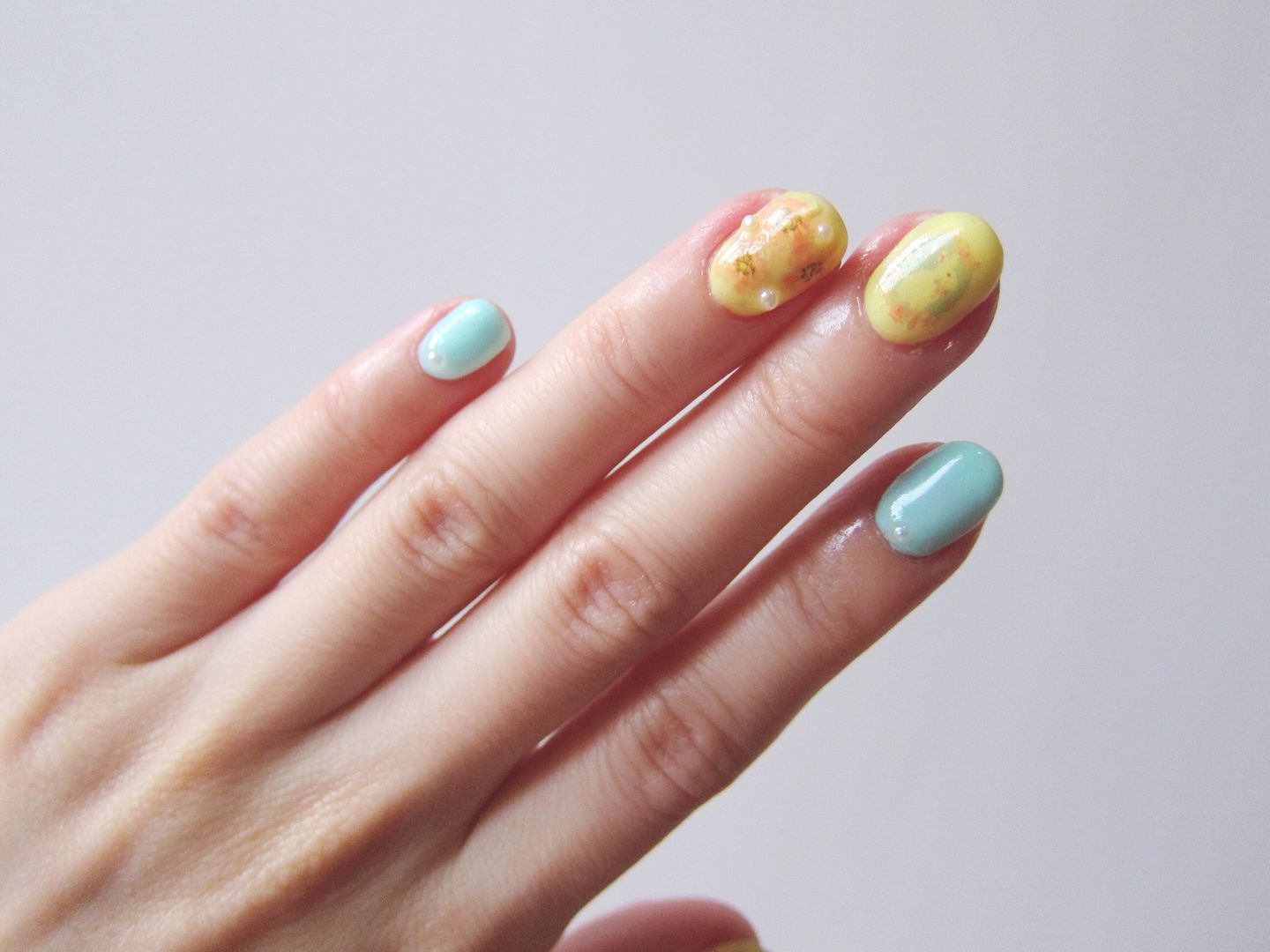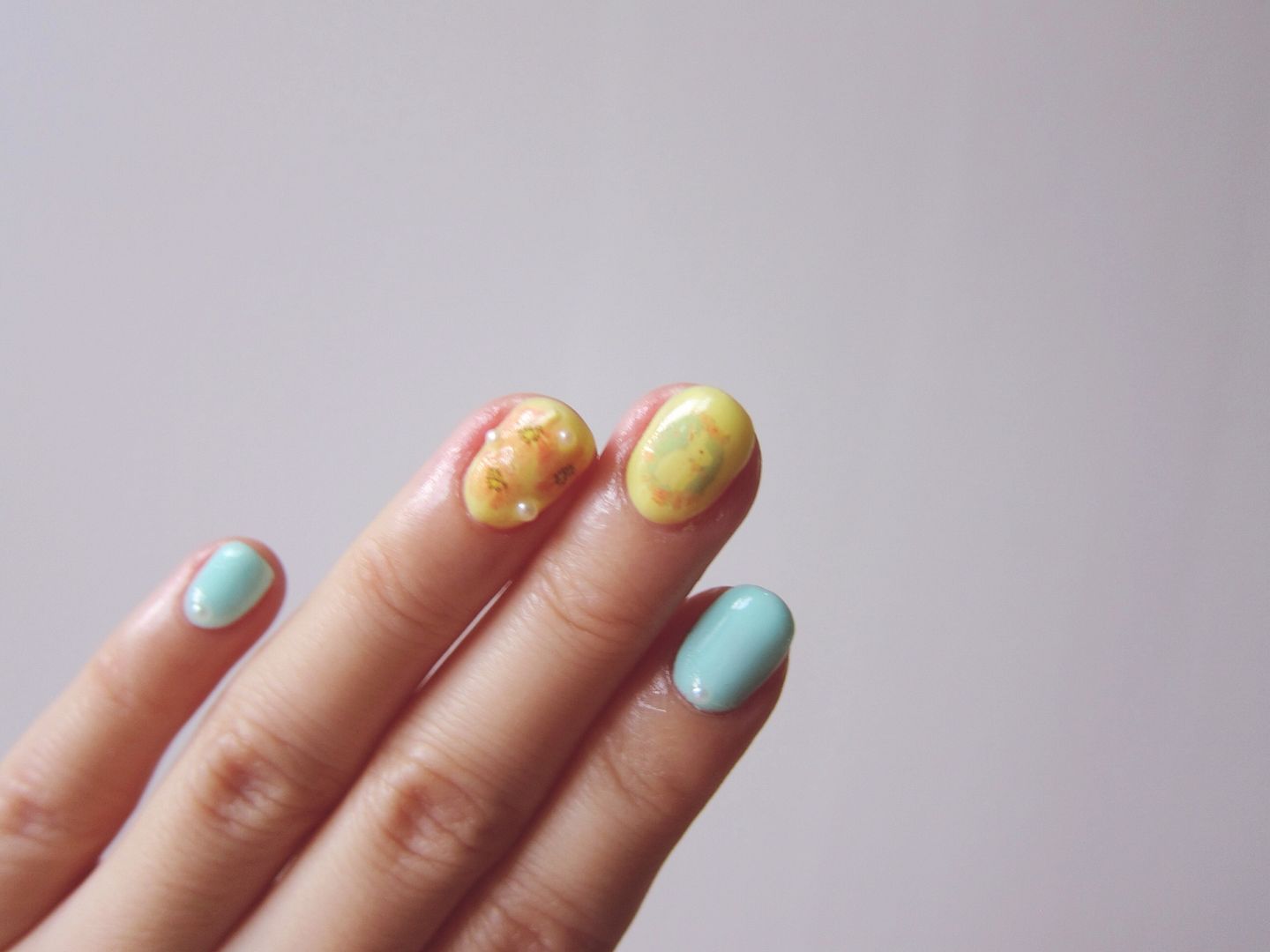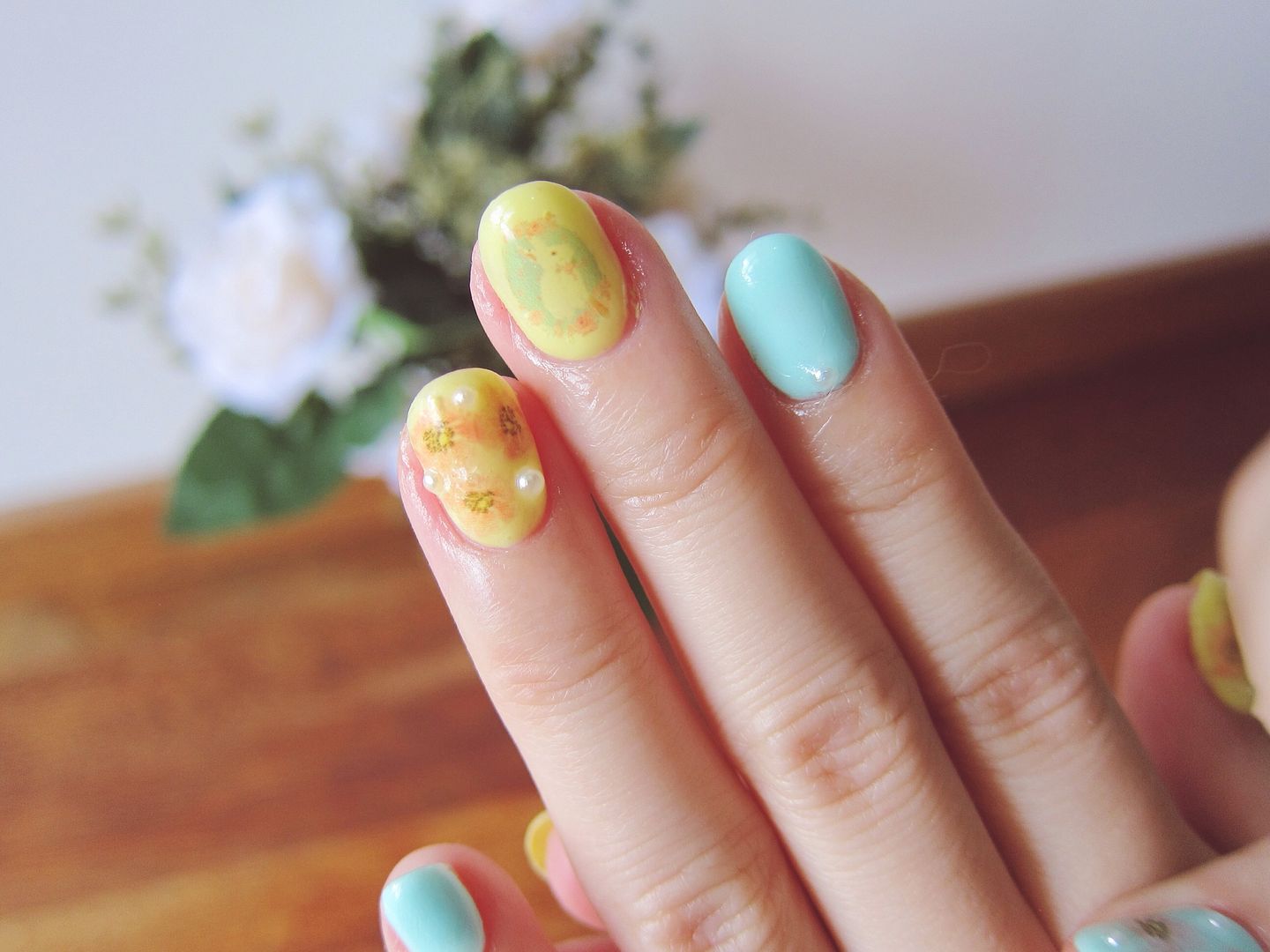 That's all and till then!
Hope to paint my nails more frequent from now on.
Have been drifting away from painting nails since I got into this job!
So please continue to check out my nail post and last of all,
Thank you for reading.