Pastis Cafe & Dining, The Gardens Midvalley
Dining experience in Pastis Cafe at The Gardens Midvalley
Afternoon tea lovers might love it here.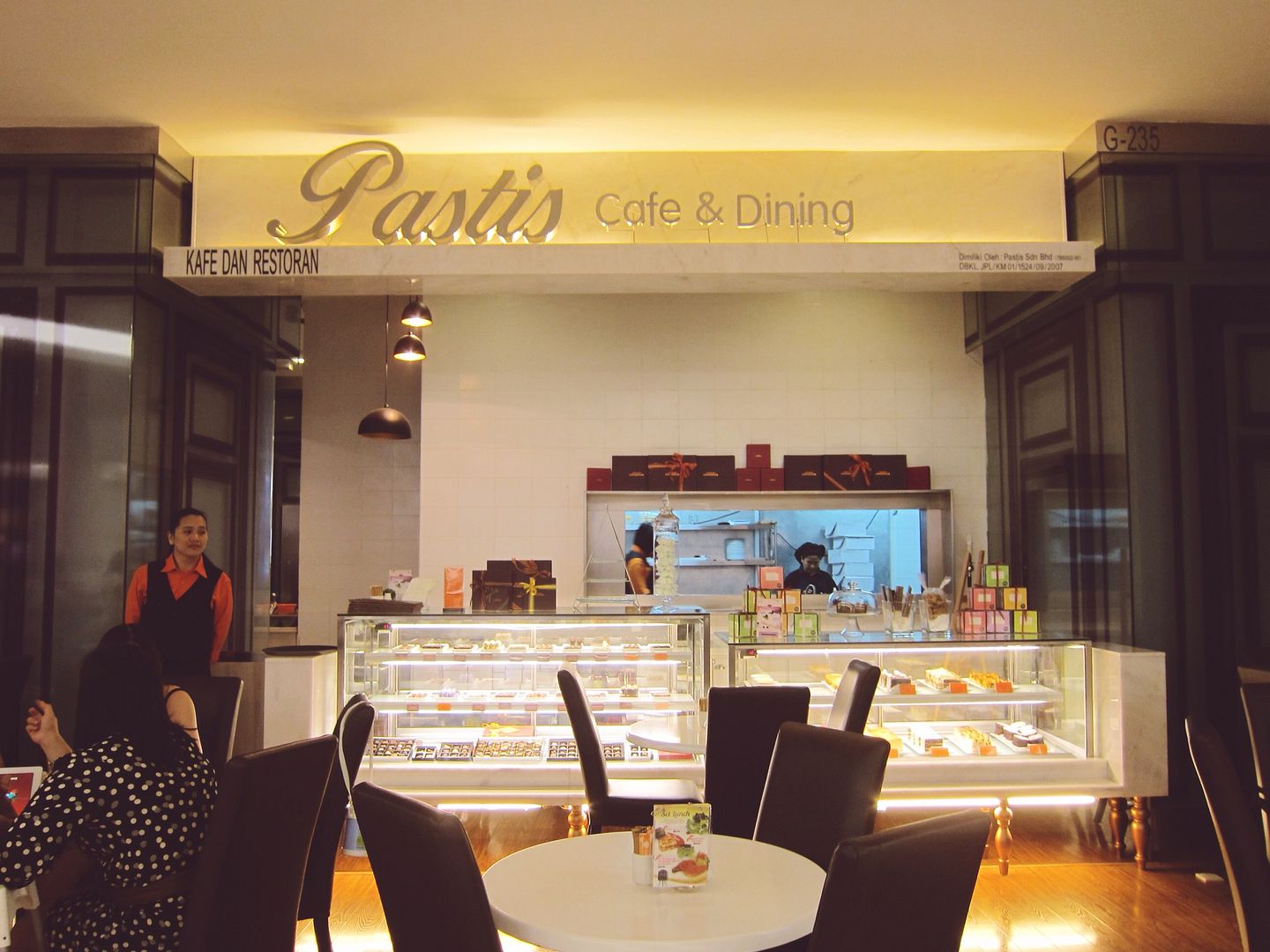 Hi All! I'm back again with another post on cafe and afternoon tea.
Just 3 weeks ago, we visited Pastis Cafe at The Gardens Midvalley and the food and afternoon tea was really darn satisfying.
We went in 6 and ordered a total of 6 dishes including afternoon tea.
My main purpose of visiting Pastis Cafe was to try out their afternoon tea and it did satisfied my choosy taste buds.
Just let me show you the interior of the cafe with my unskilled pictures.
As you walk in to the dining area..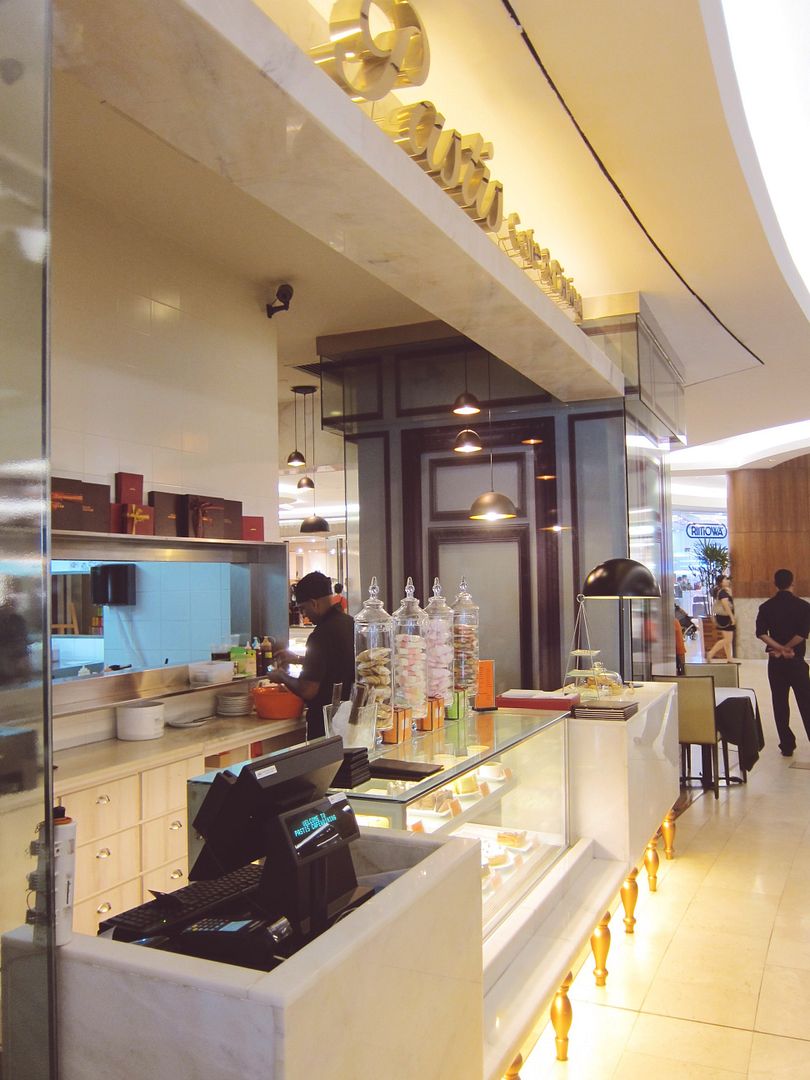 Few pots of sweets deco on top of the cake display cabinet.
A variety of cakes to choose from at a reasonable price.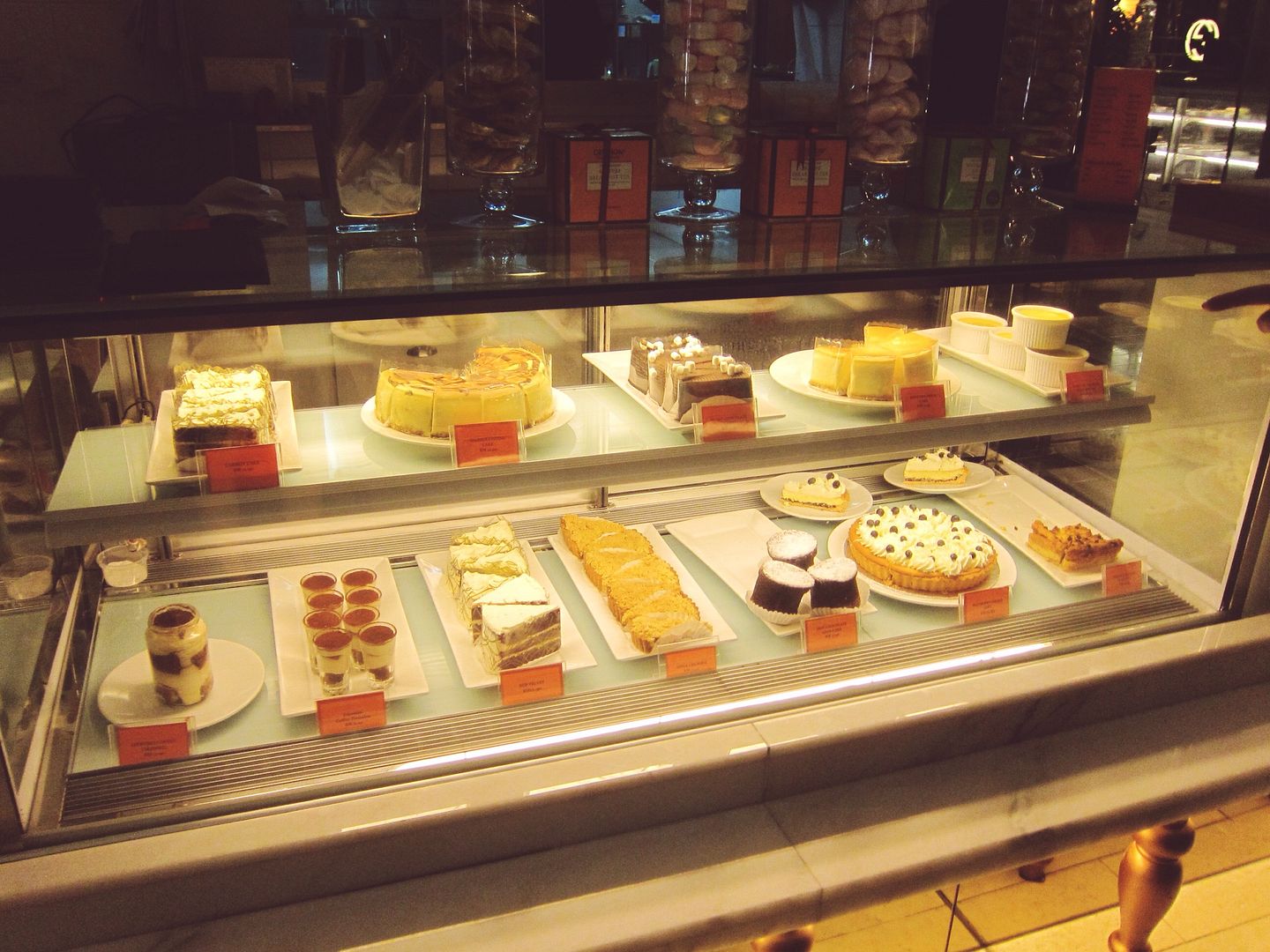 Here's the dining area in a slightly grand setting.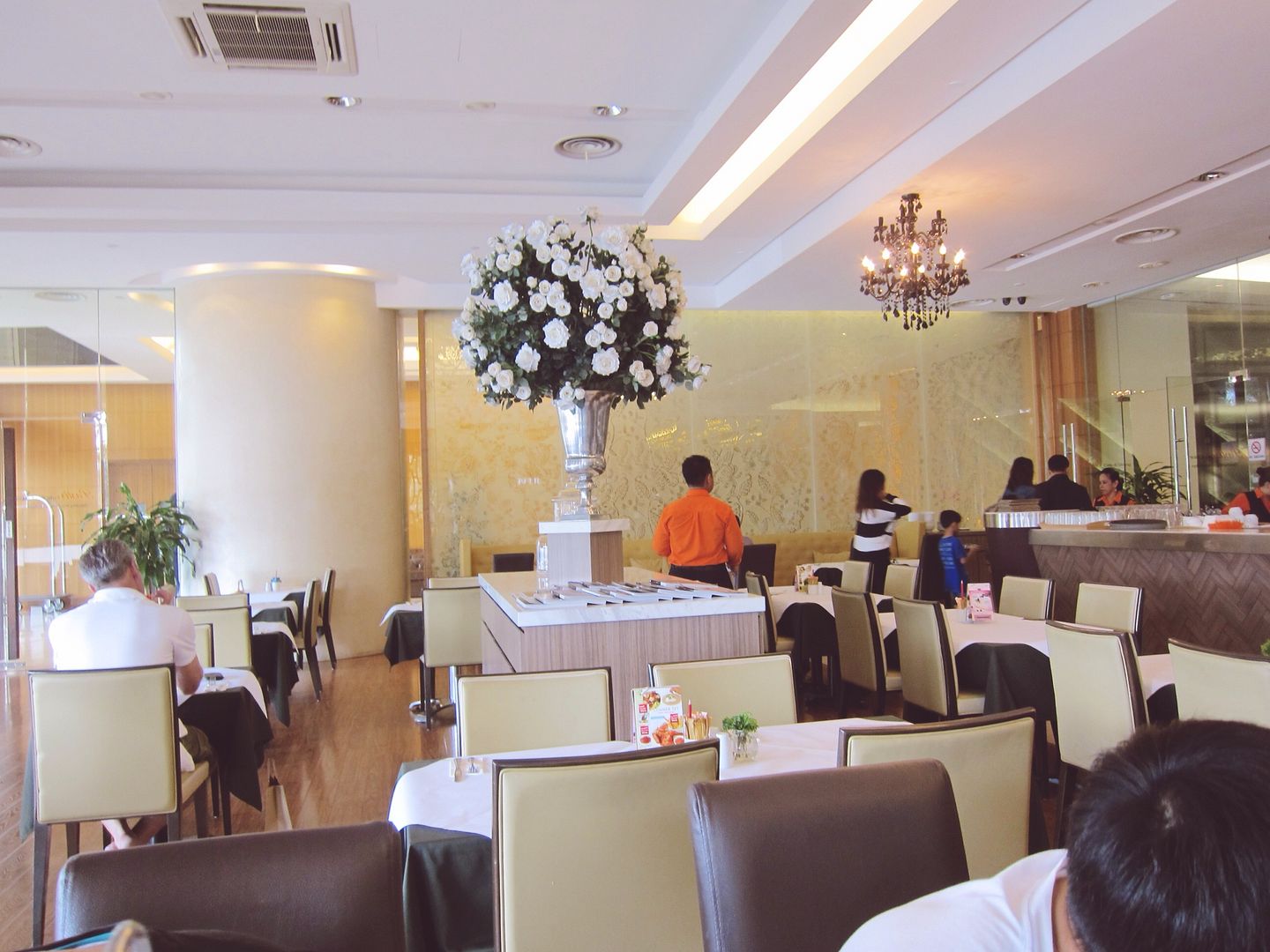 You might want to come here and spend time with your girlfriends or family while indulging in some good food and desserts.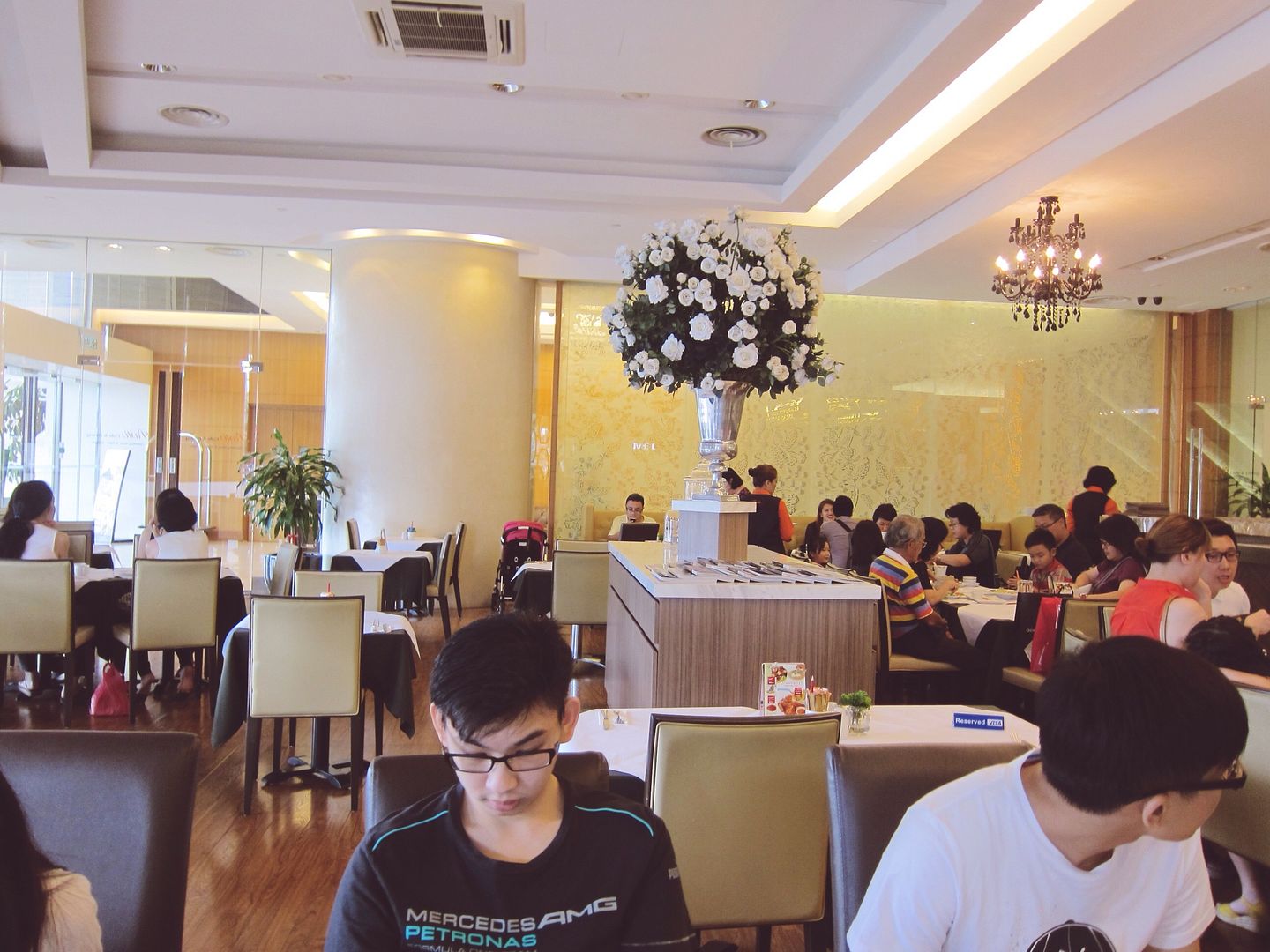 The place don't look that bad, isn't it? In fact, I think it looks pretty grand to me.
As for the food, I personally think it's slightly more than average.
The first one that I think you guys should try is the afternoon tea set for 2 which comes in sweets and savouries and 2 drinks with a choice of tea or coffee.
Afternoon Tea Set for 2 person RM52.90
Set includes of:
2 pieces of scone with cream and jam, 1 piece creme brulee, 1 piece Tiramisu, 1 piece Opera Cake
2 pieces mini mushroom quiche, 2 pieces toasted sandwiches, 2 chocolate pralines, 2 cups tea or coffee
The top tier consists of sweets which will satisfy your sweet tooth.
Second tier consists of scones with cream and jam.
The scones tasted really good.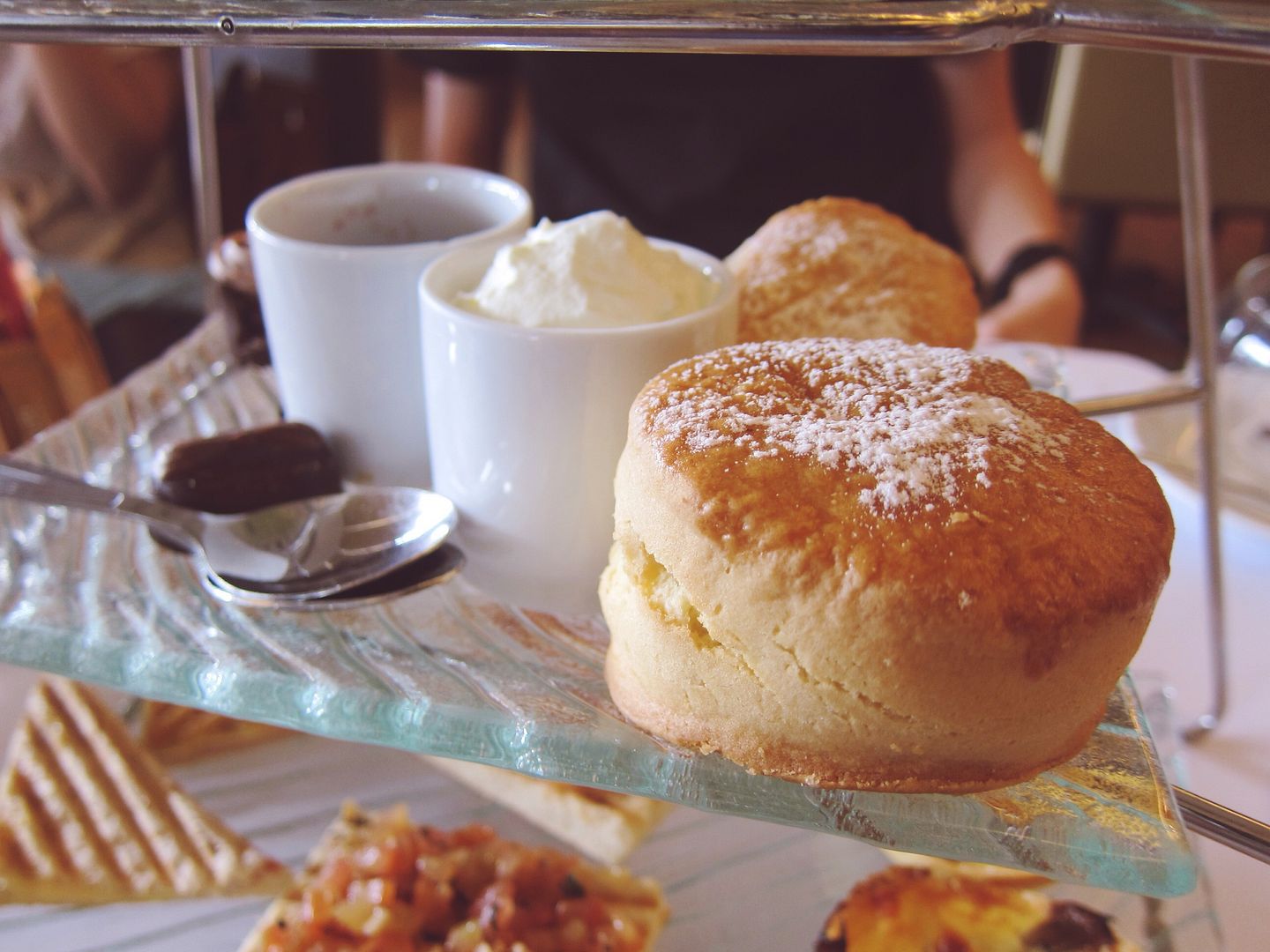 It's soft, fluffy and scrumptious. One of the mouth-watering scones I had so far.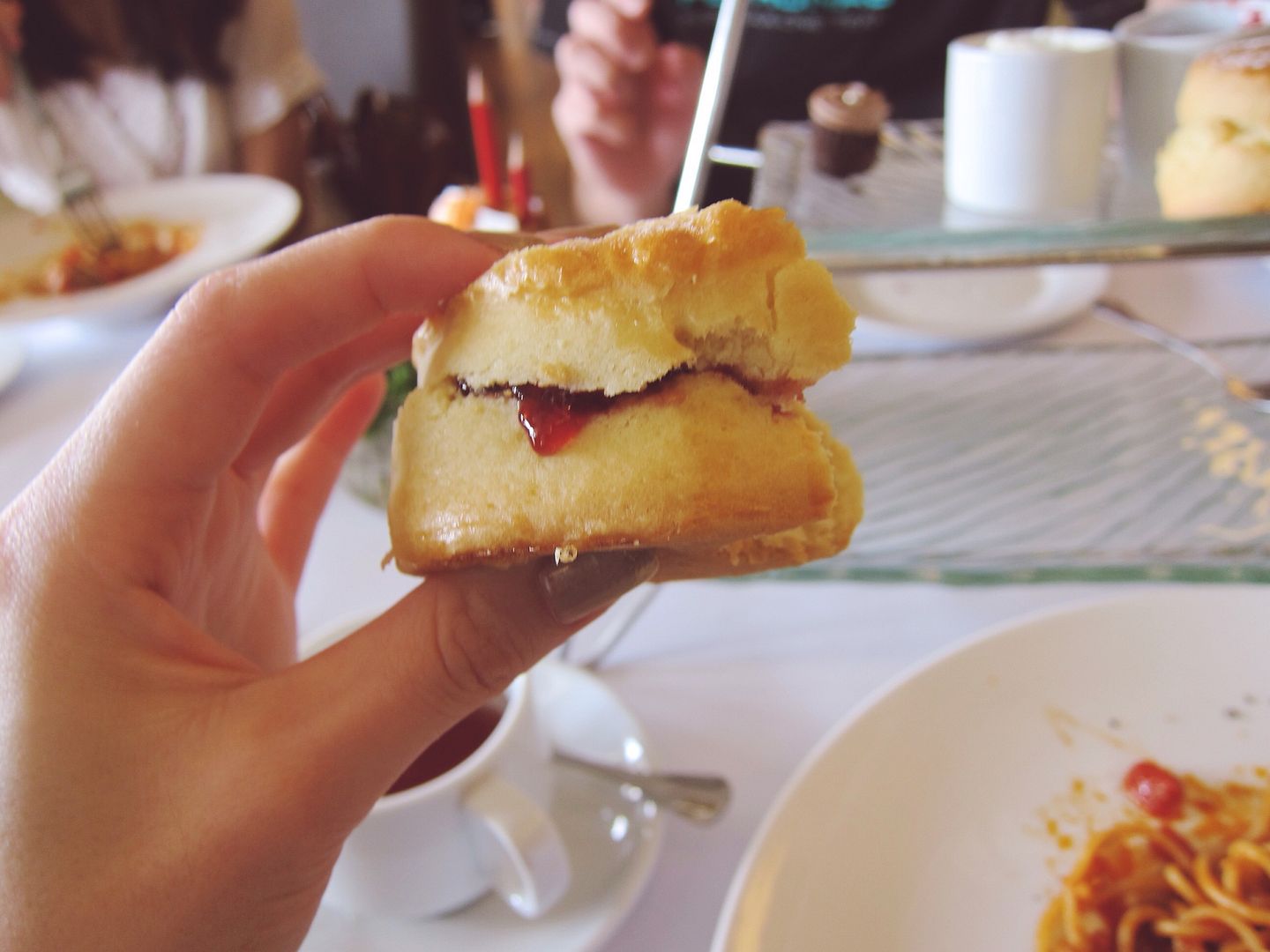 And on the lowest tier, we've also got the mouth-watering savouries.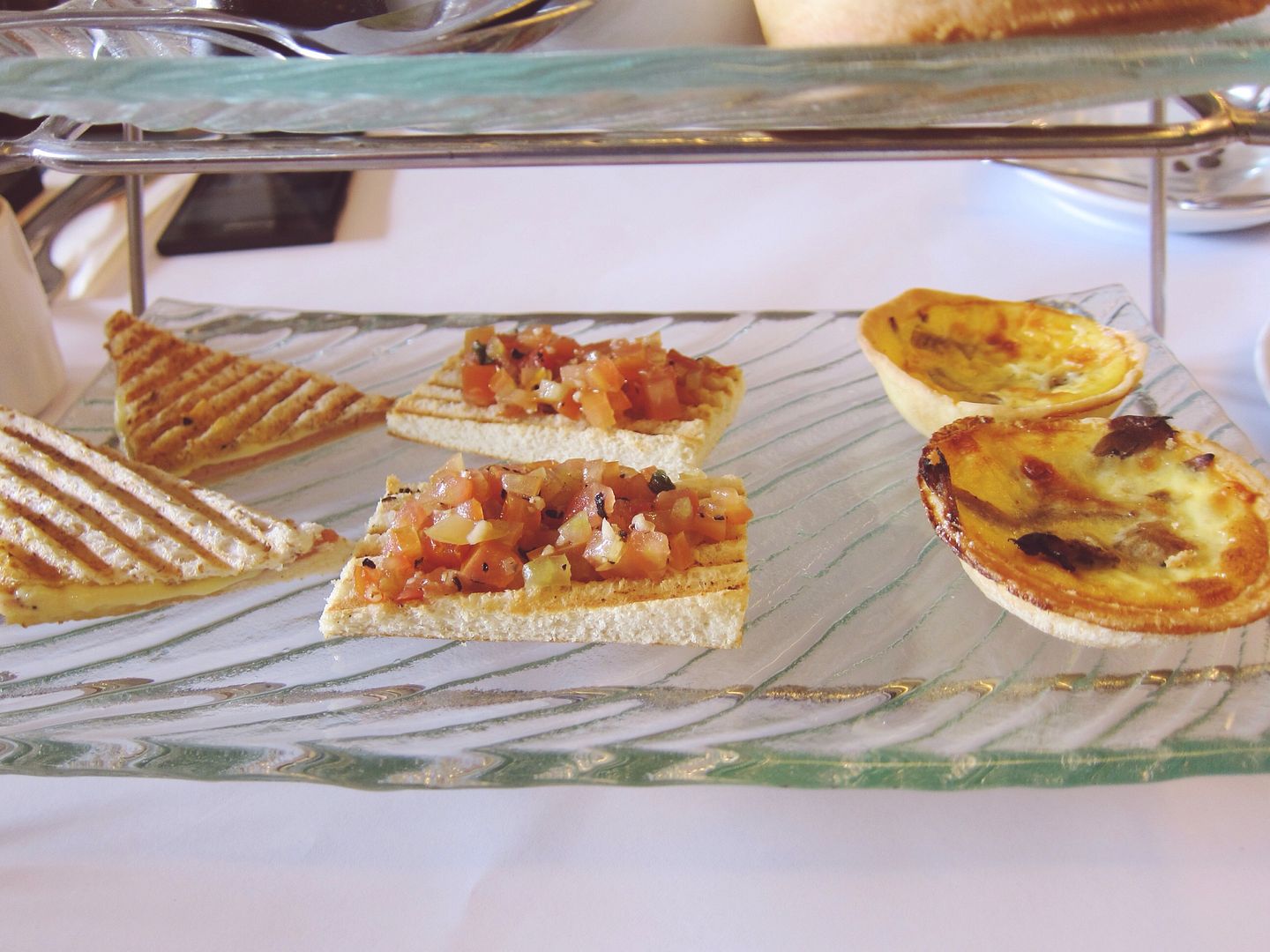 One of the highly recommended place for afternoon teas!!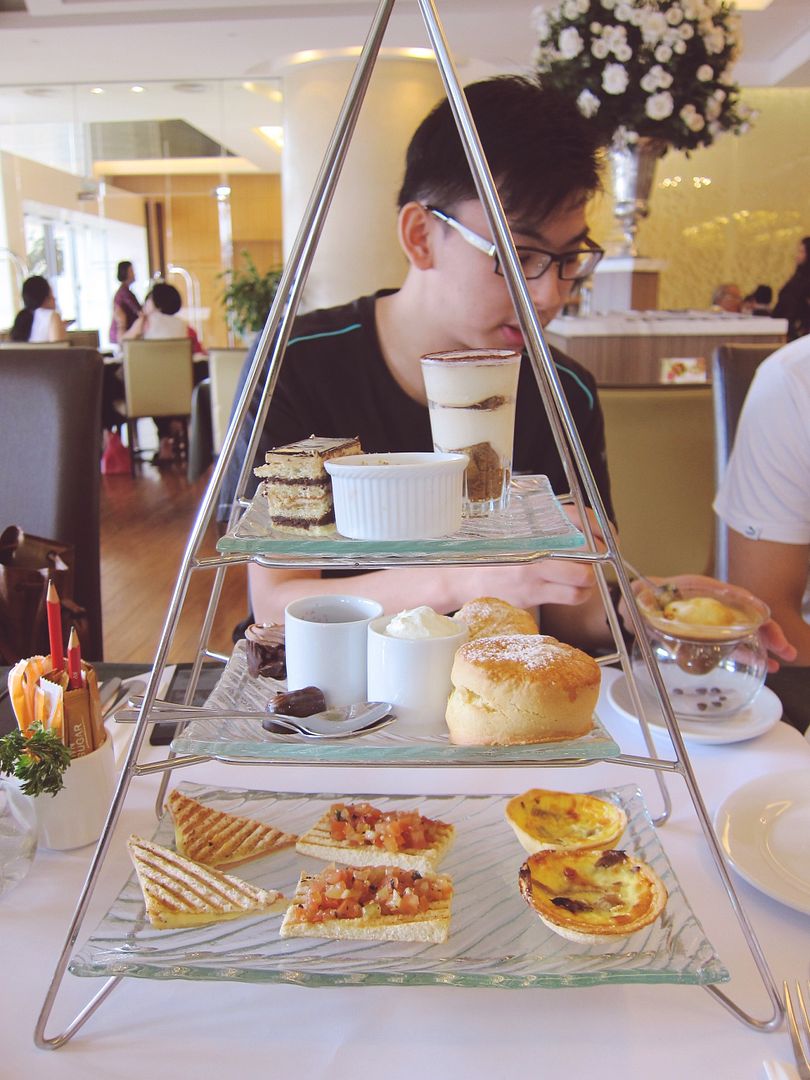 For the drinks of coffee and tea which comes with this afternoon tea.
We ordered tea and coffee each.
Darjeeling Tea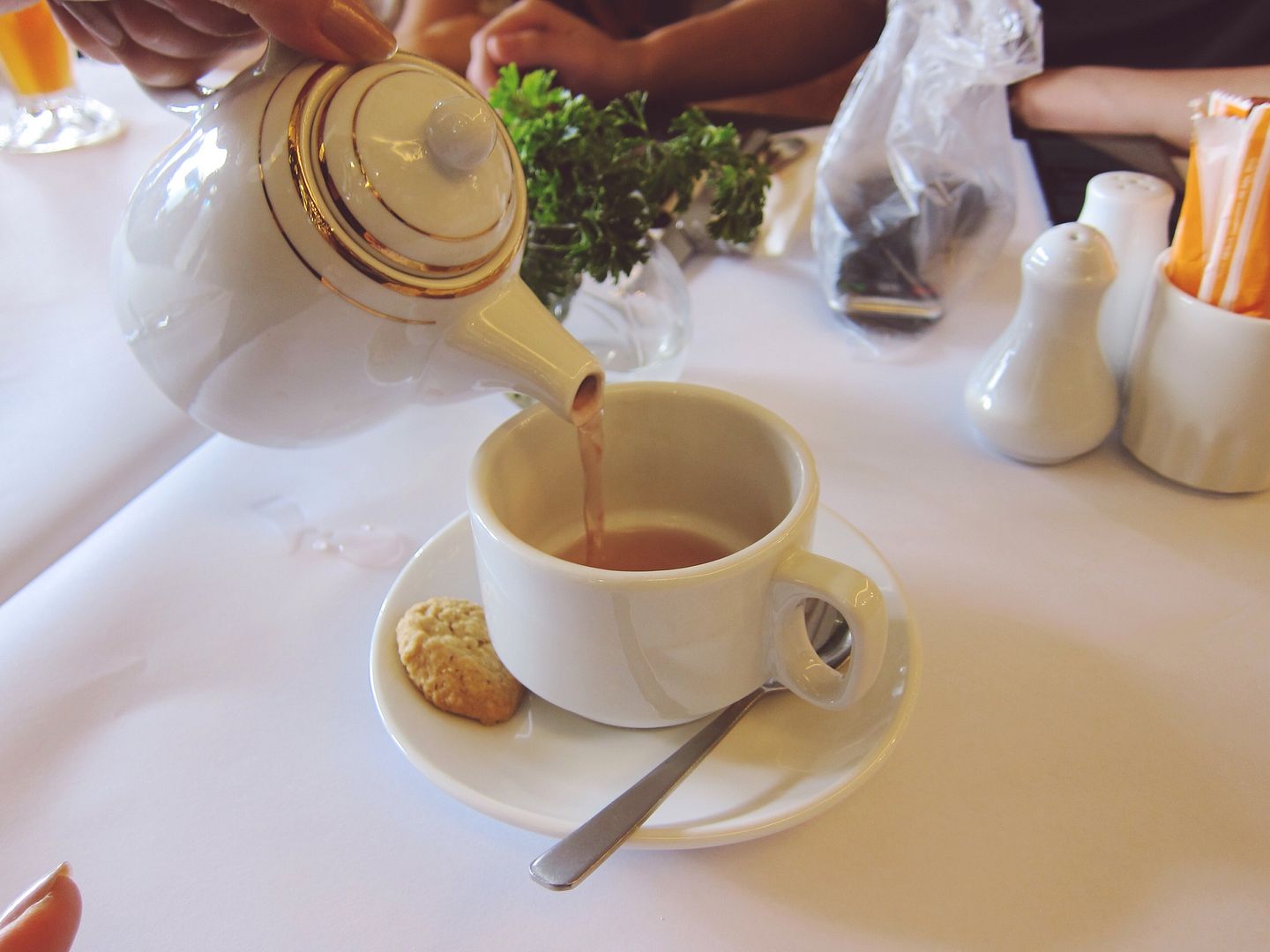 and with additional RM2 for upgrading to Affogato Coffee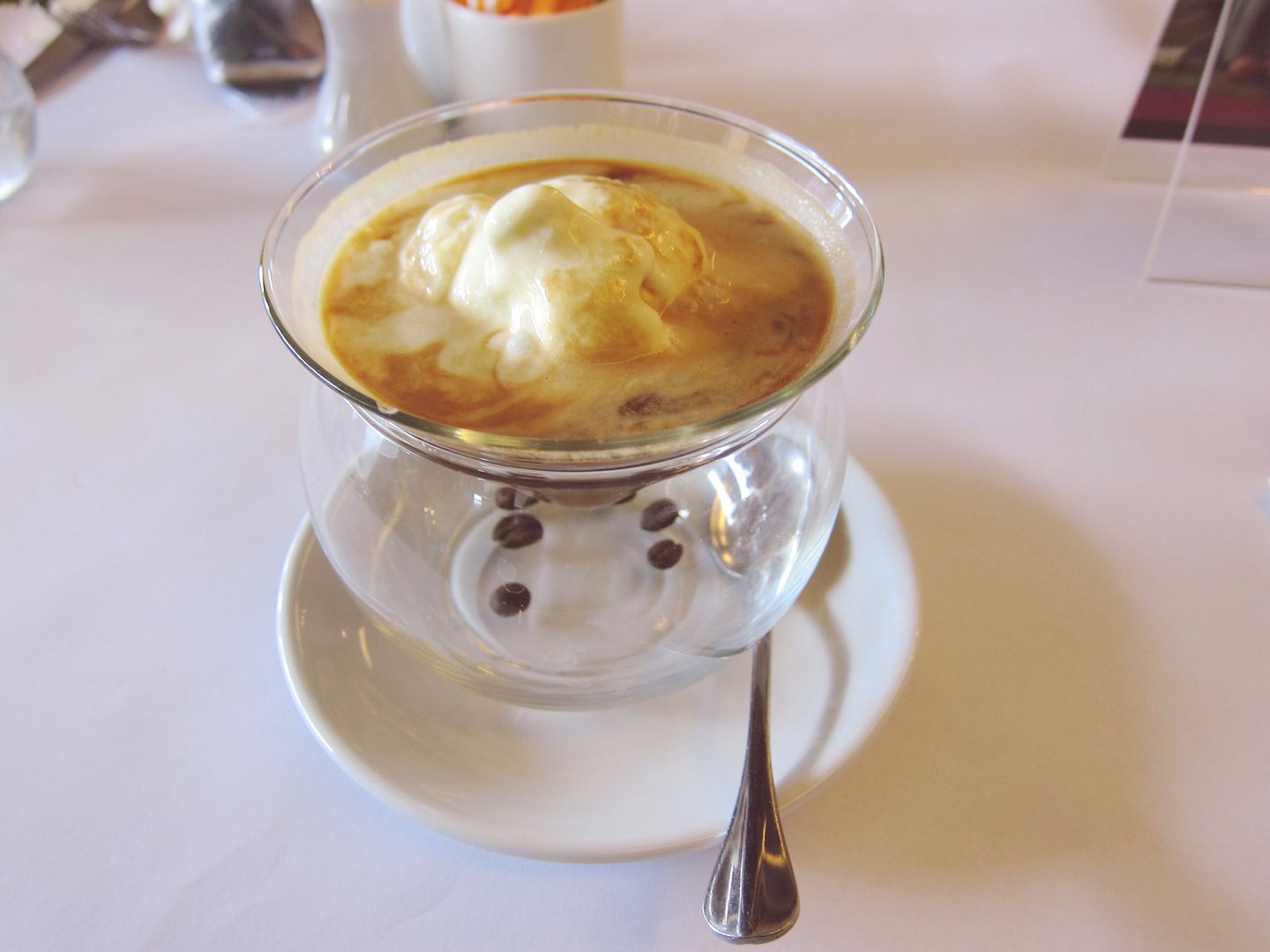 As for main meals, we ordered 4 types of pasta and fish and chips.
Spaghetti Tomato Sauce with Meatballs RM23.90
Spaghetti Tomato Sauce with Basil RM20.90
The appearance for both the basil and meatballs spaghetti are the same, which is why I posted only one pic to represent the both.
Even the sauce tasted the same, just that one is with meatballs and the other is with basil.
The basil one is a little disappointing cos I thought lots of basil will be served in the spaghetti plate.
In fact, I barely see basil but mostly tomatoes.
(Refer the above pic which is spaghetti with basil).
Another one we had was FETTUCINI
Fettucini Pasta Creamy Mushroom RM22.90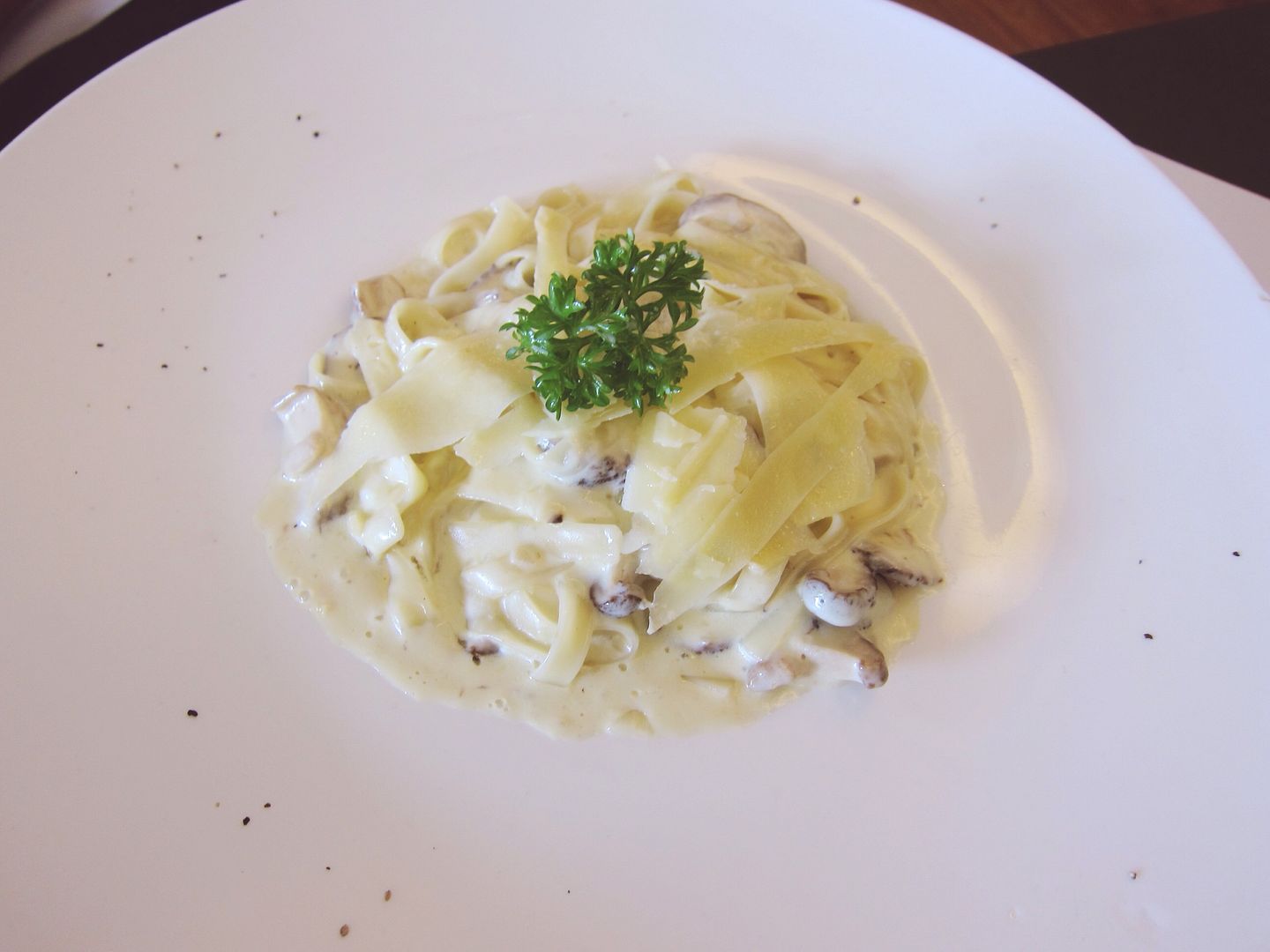 You will always have the same experience when you order pasta in creamy sauce.
The first few spoons tasted really yummy but as you continue on with few more spoons, you might start to give up on it.
The same goes for this though it tasted quite good for the first few spoons.
And.. the final pasta we had was this Fettucini with pan fried chicken.
Pan Fried Chicken Breast RM28.90
It's merely written as Pan Fried Chicken which is a little misleading as you might assume the main is chicken rather than using as a topping on fettucini though the description below of it stated that it is served with fettucini.
Still, it's a little misleading cos it was not listed in the Pasta Menu but in Western Menu which we might assume that it is not a pasta dish.
But anyways, the chicken breast tasted really good as it has soft texture covered with refreshing lemon sauce.
As for the sauce, it tasted the same as the creamy mushroom sauce.
Dish like this is advisable to share since you won't be able eat much with the creamy sauce all over which I've mentioned above.
Last of all is this crispy 'Pastis' Fish and Chips with a basket of potatoes which tasted so potatoish..haha
'Pastis' Fish and Chips RM24.90
Crisp battered fish served with chips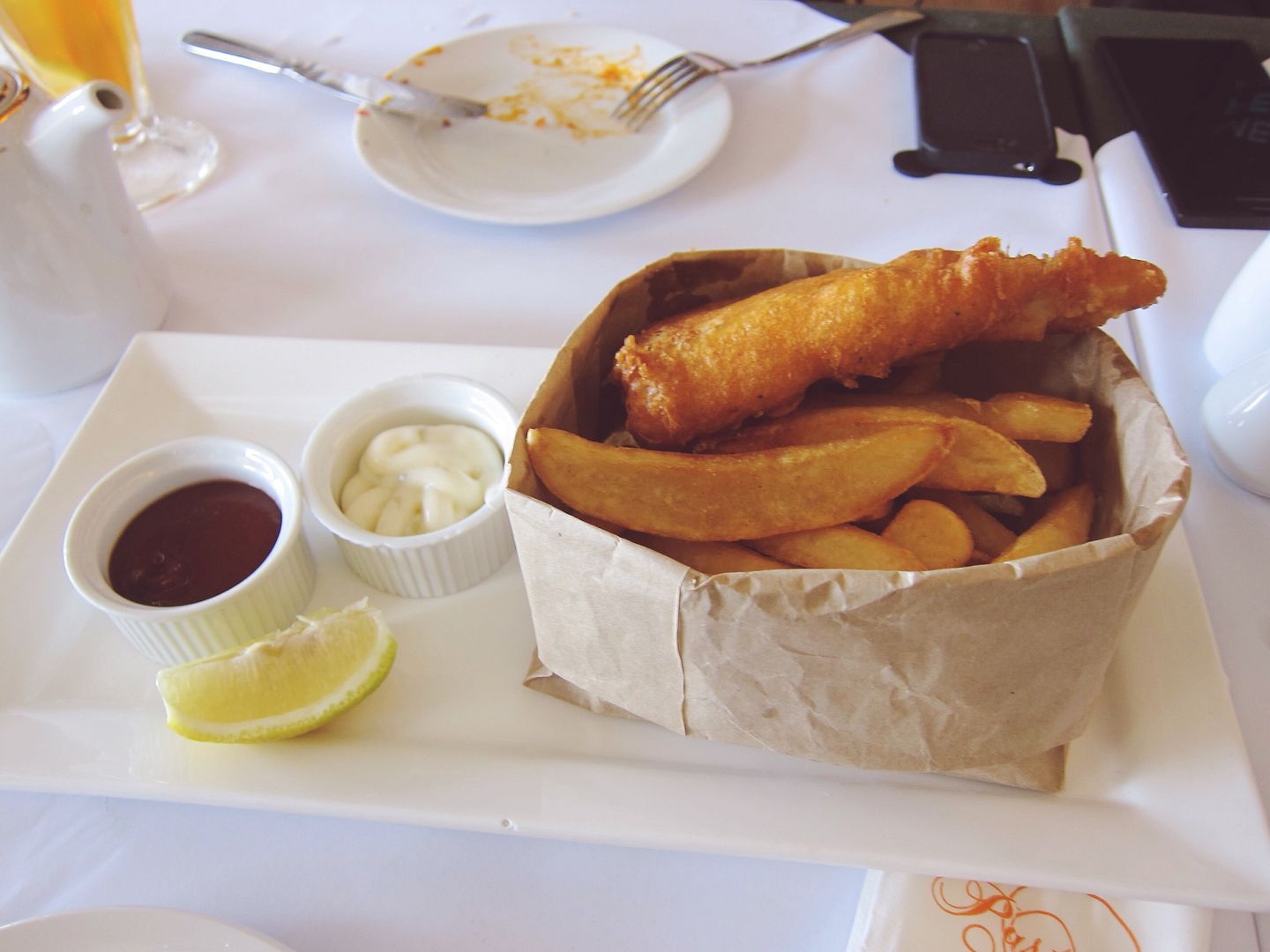 Fresh fish with crispy texture and genuine potatoes!
What more could you ask for?
The perfect dish for fried food lovers.
Additional beverages of ice lemon tea  RM9.90 (no pic), sour plum cooler and cappuccino.
Sour Plum Cooler RM10.90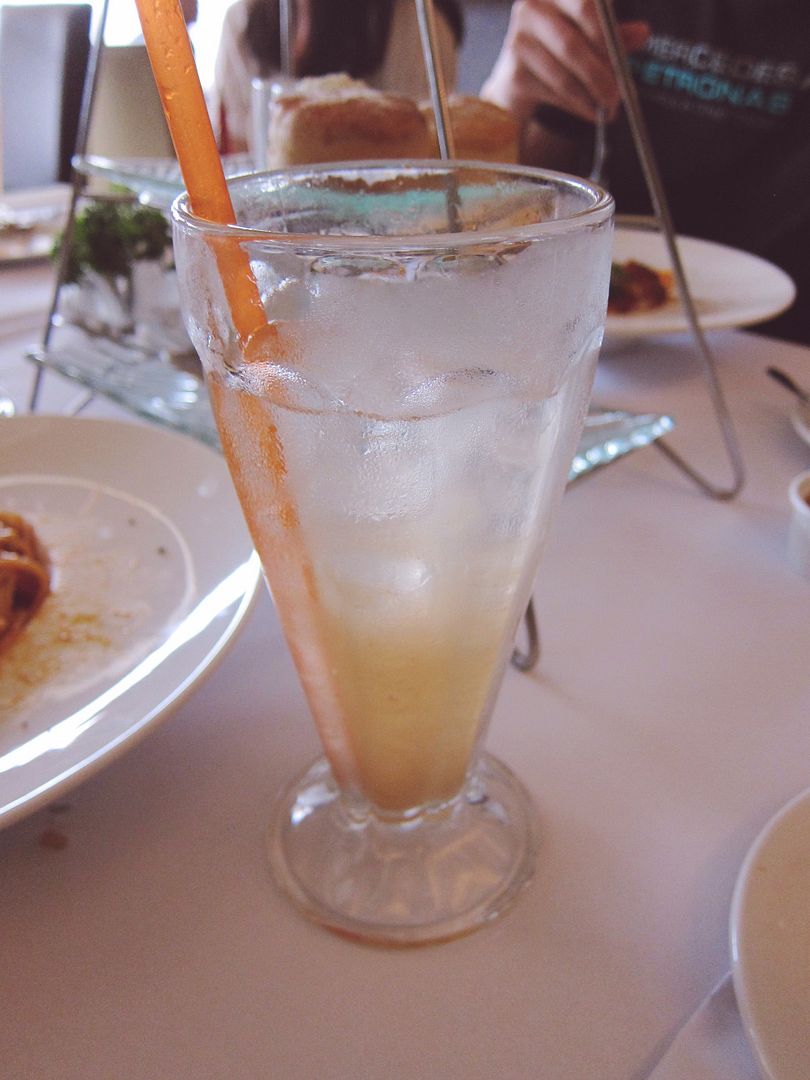 Cappuccino RM10.90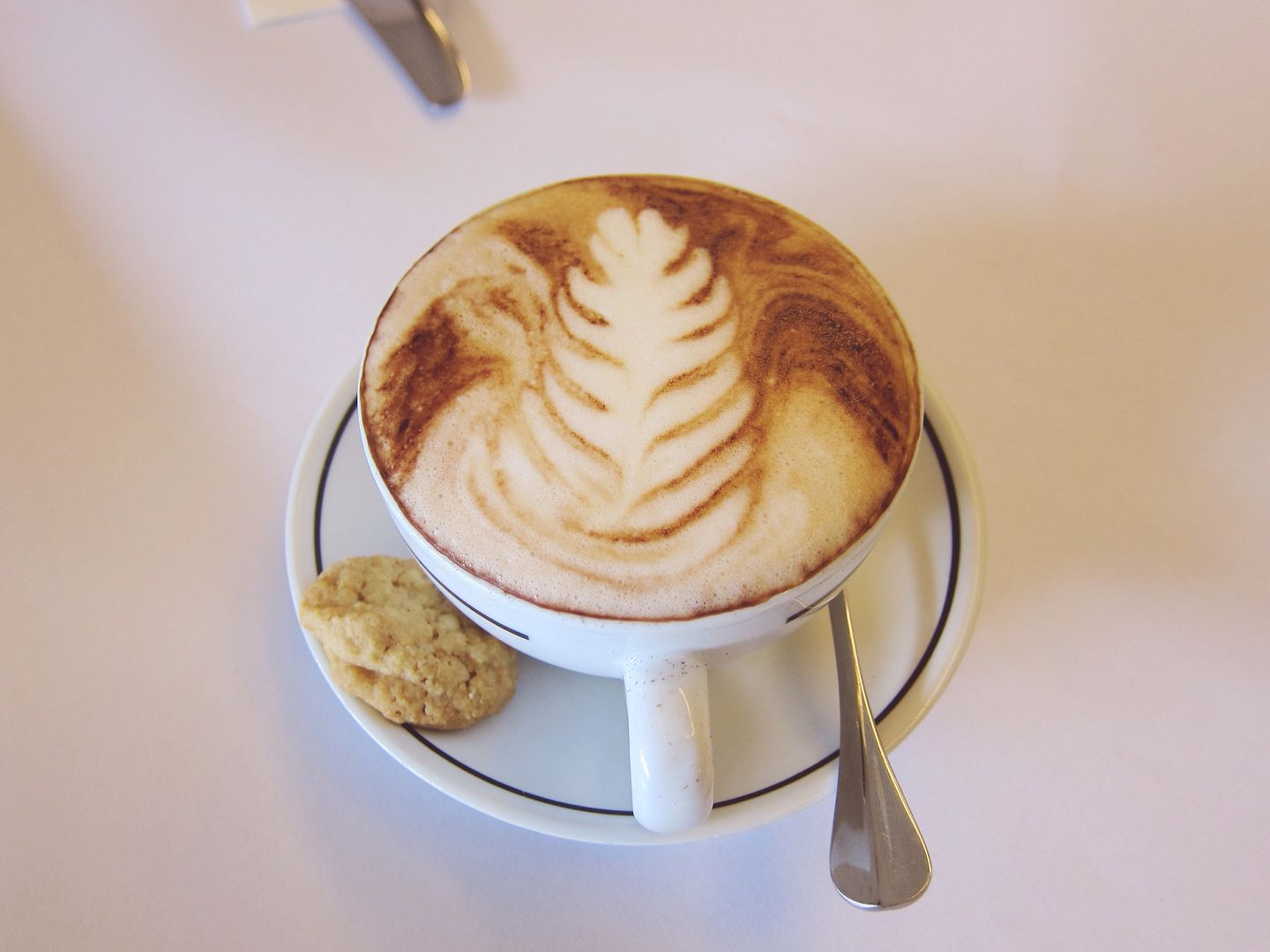 Coffee and other drinks wouldn't taste that bad with such high price.
So that wraps up today's post on PASTIS Cafe & Dining and if you love to try new stuffs, you could try visiting here for some afternoon tea!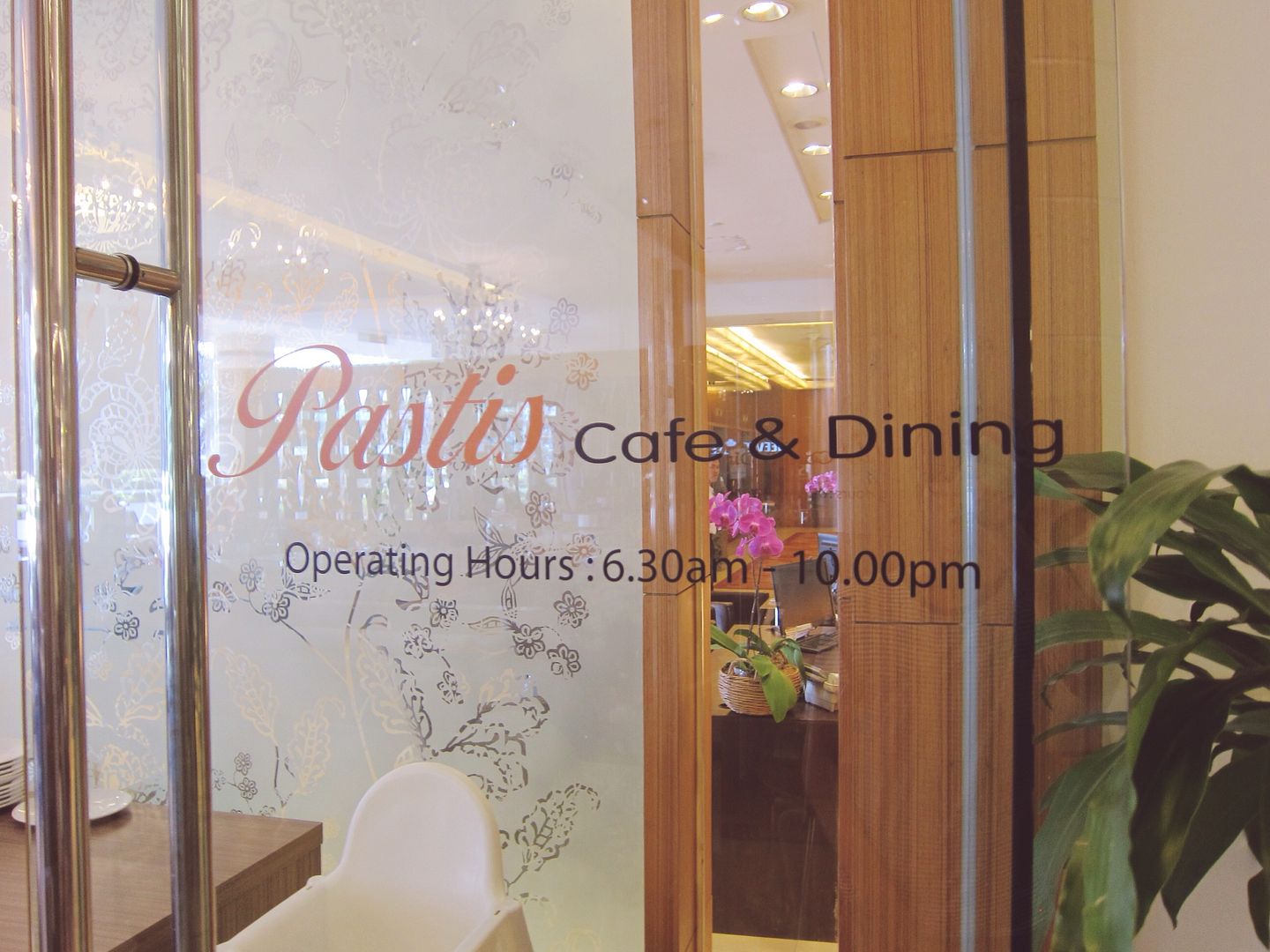 Pastis Cafe & Dining
G235, Ground Floor,
The Gardens Mid Valley City,
Lingkaran Syed Putra,
59200, Kuala Lumpur
Hours: 6.30am – 10pm
Tel: 03 2288 1559