Les Merveilleuses de Ladurée Spring 2014 Makeup Collection
Les Merveilleuses de Ladurée Spring 2014 Makeup Collection
A sweet and lovely spring makeup collection which was released in Japan on the 29th of January, early this year.
So, has anybody got this collection in their vanity?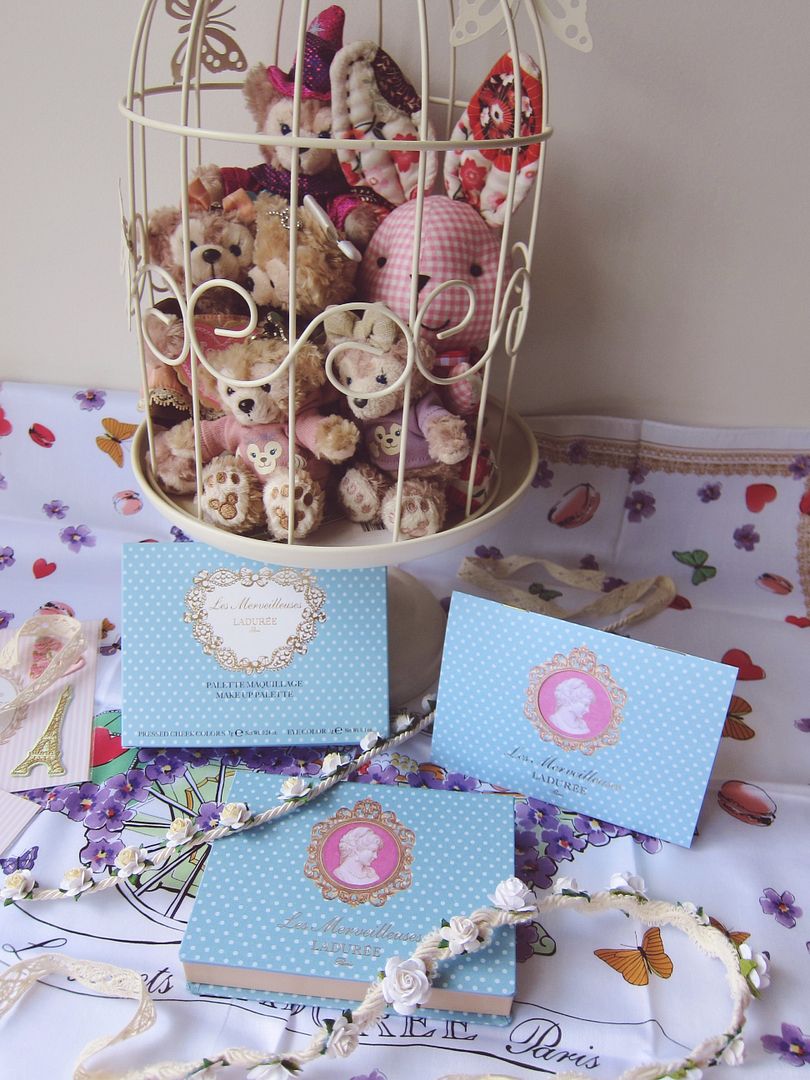 The moment I found out about this news, I immediately contacted my friend who is living in Japan to get it for me.
The Makeup Palette comes in 3 variations and it is a limited edition item for this Spring.
I got my hands on this Makeup Palette which comes in
PINK/GOLD/BROWN-eyeshadow & PINK/ORANGE-cheek color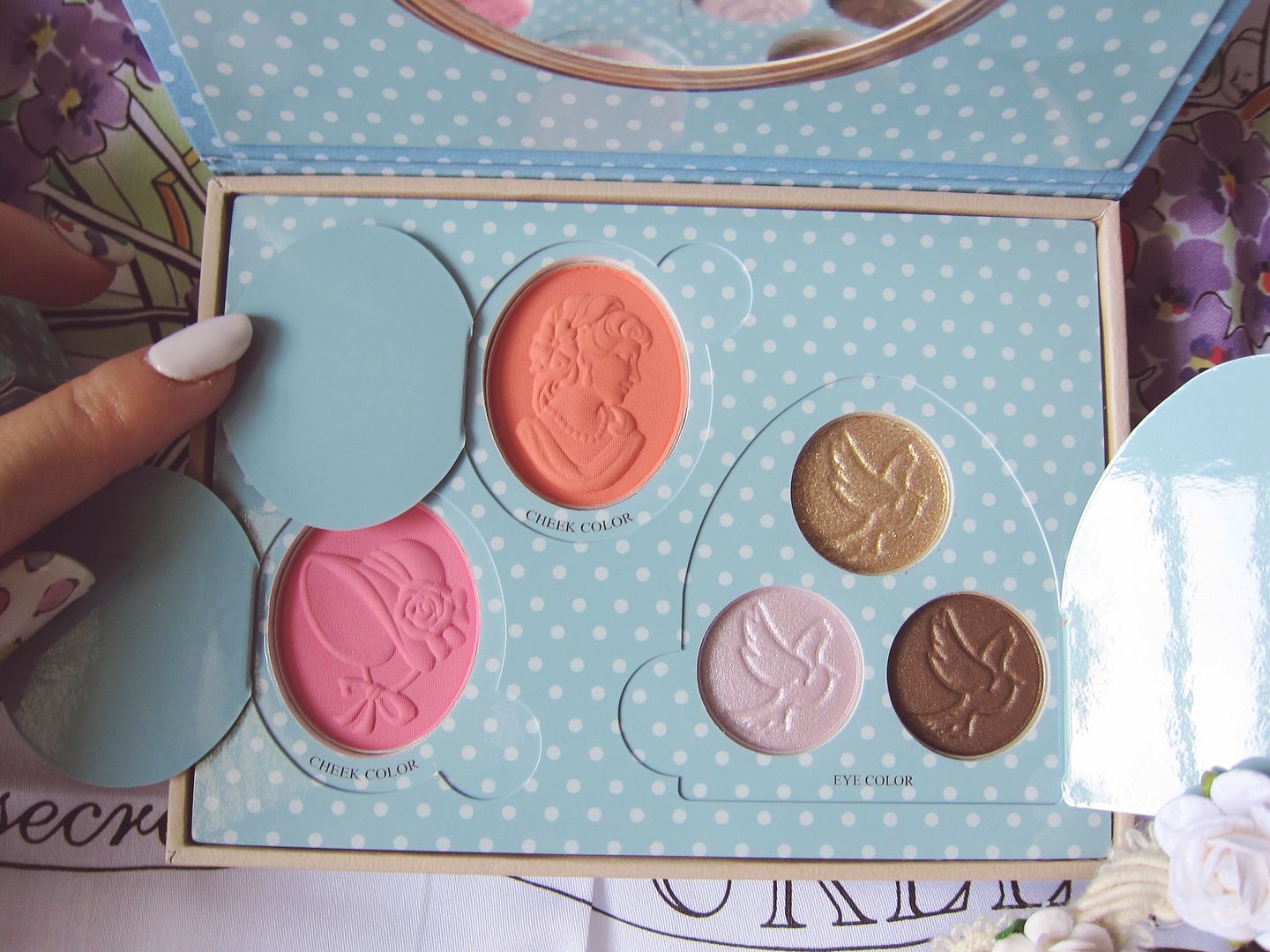 I love how they designed this Makeup Palette with a lil' vintage and spring combi.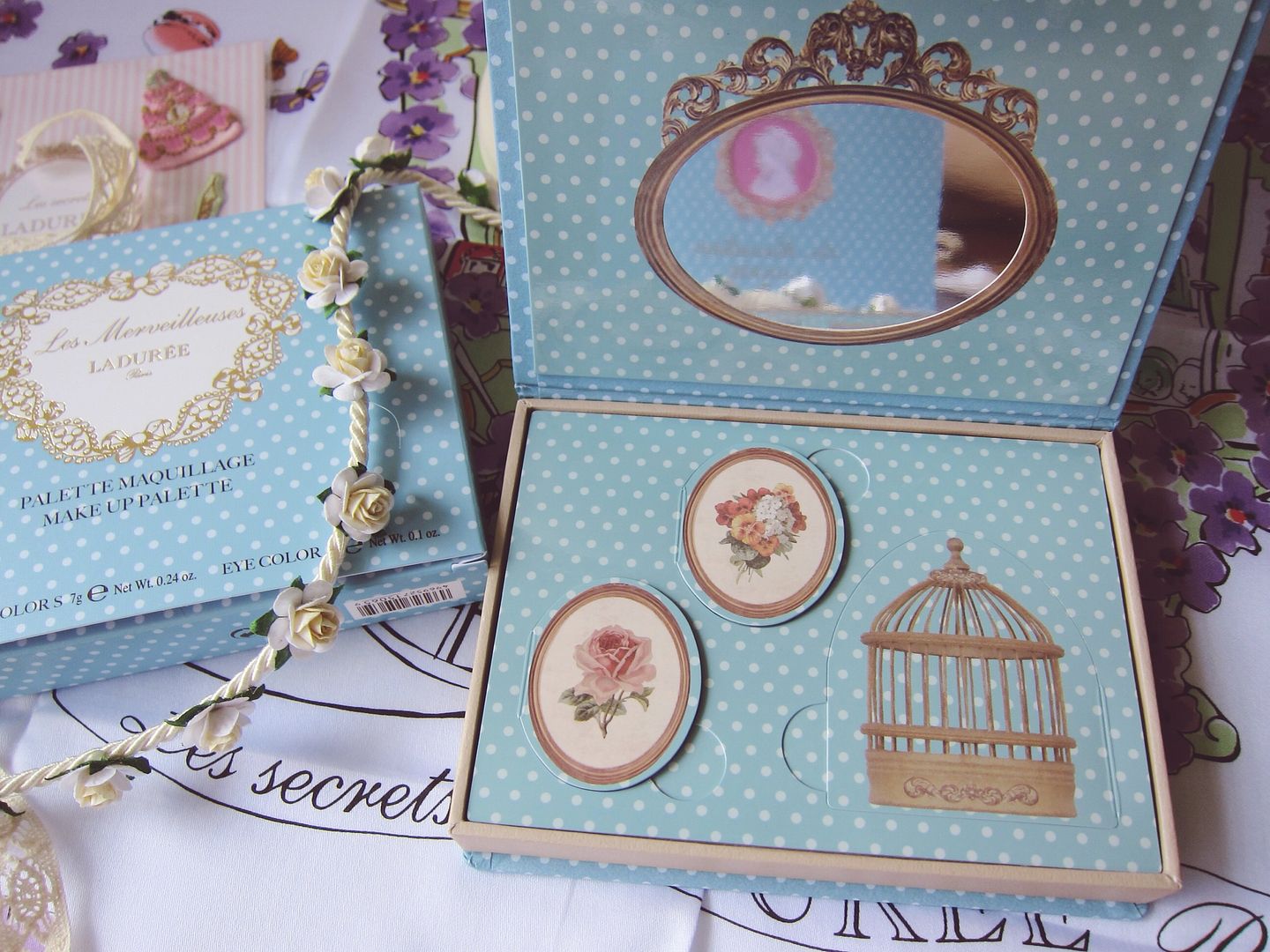 Vintage florals and bird cage which totally matches the blue polka packaging.
I guess I'm not only buying for the cosmetic but also for the cute and lovely packaging.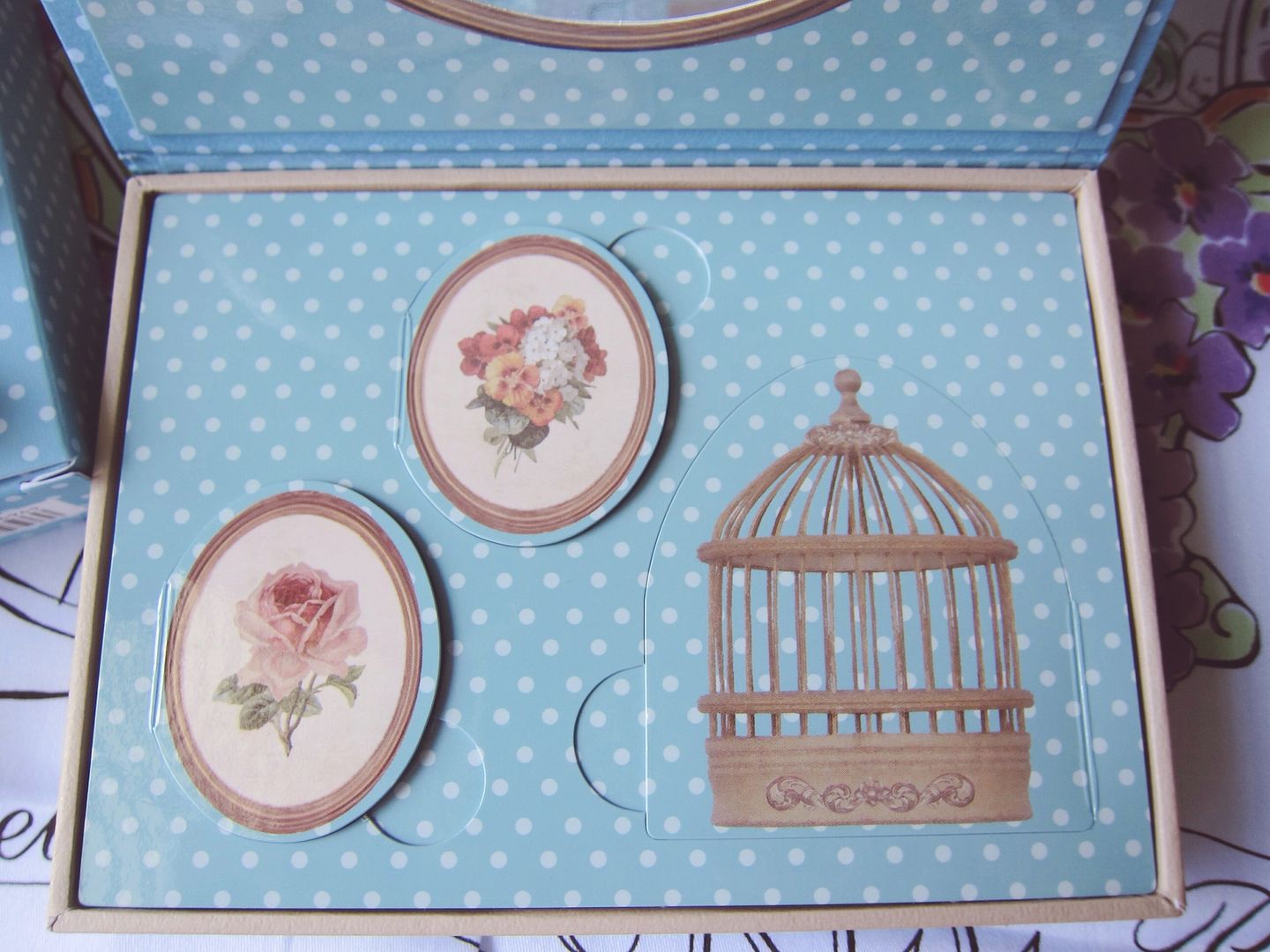 The packaging is nicely packed from inside out.
An eye-catching package design.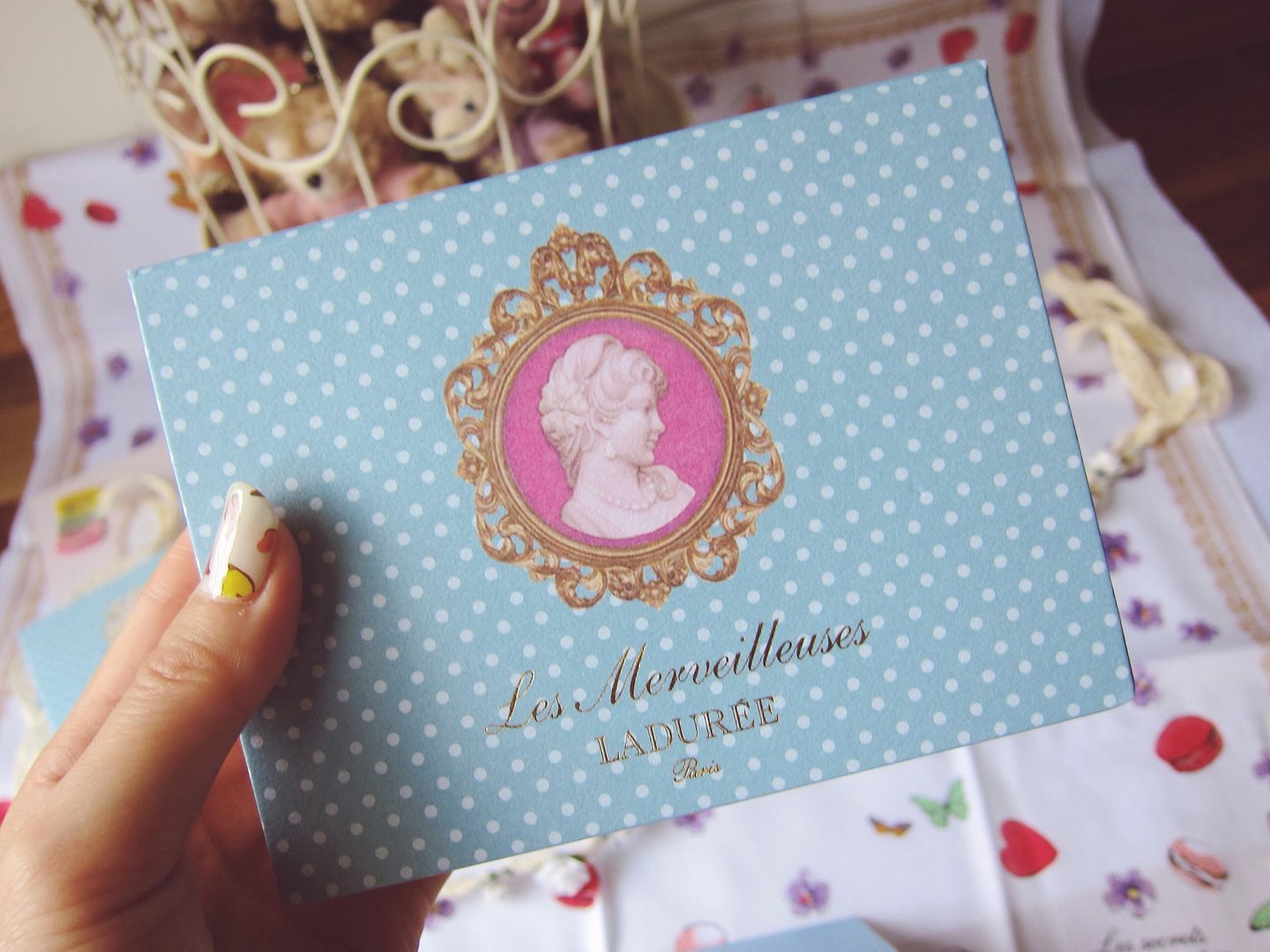 So pretty…. How could I resist from buying?!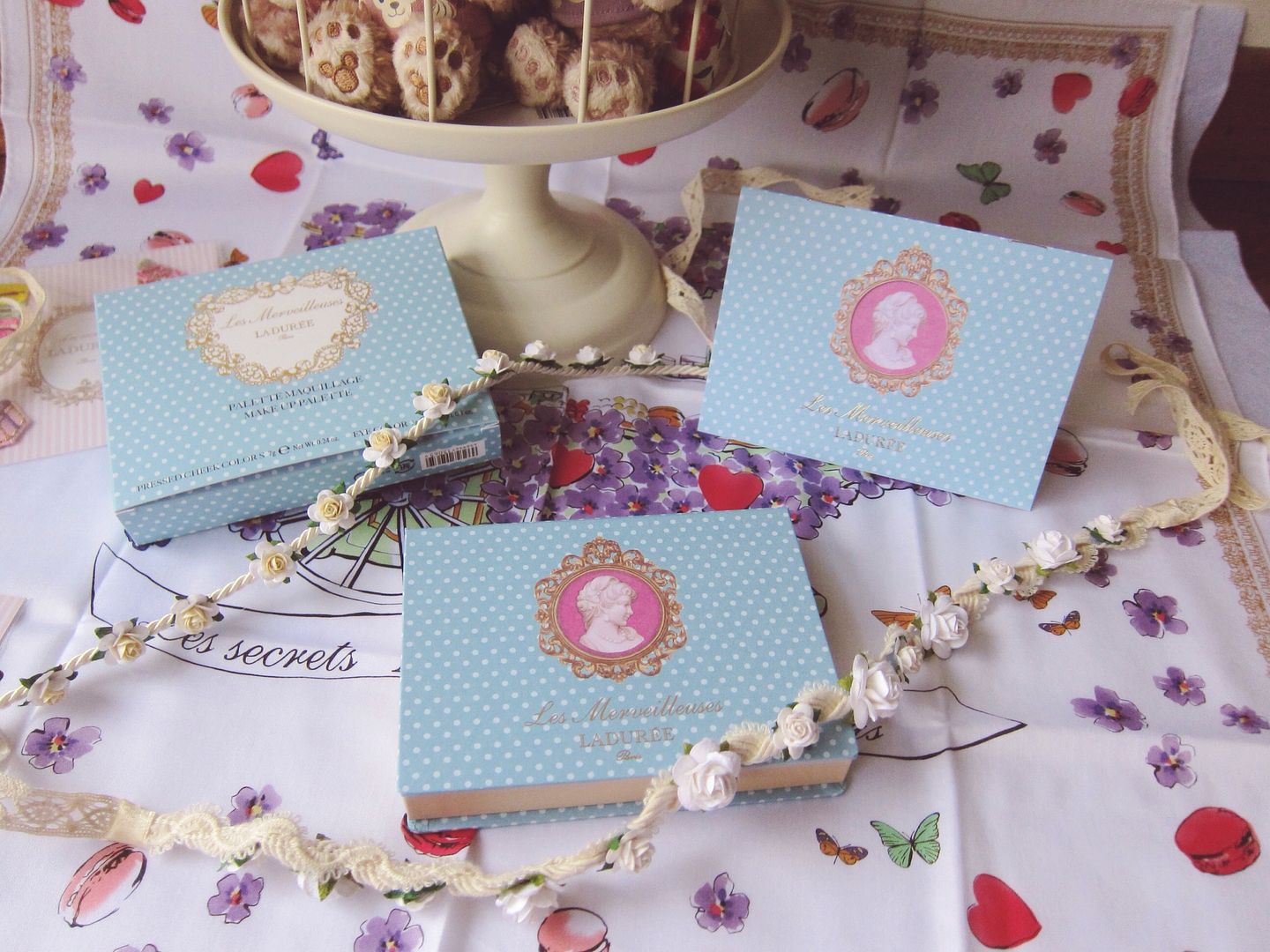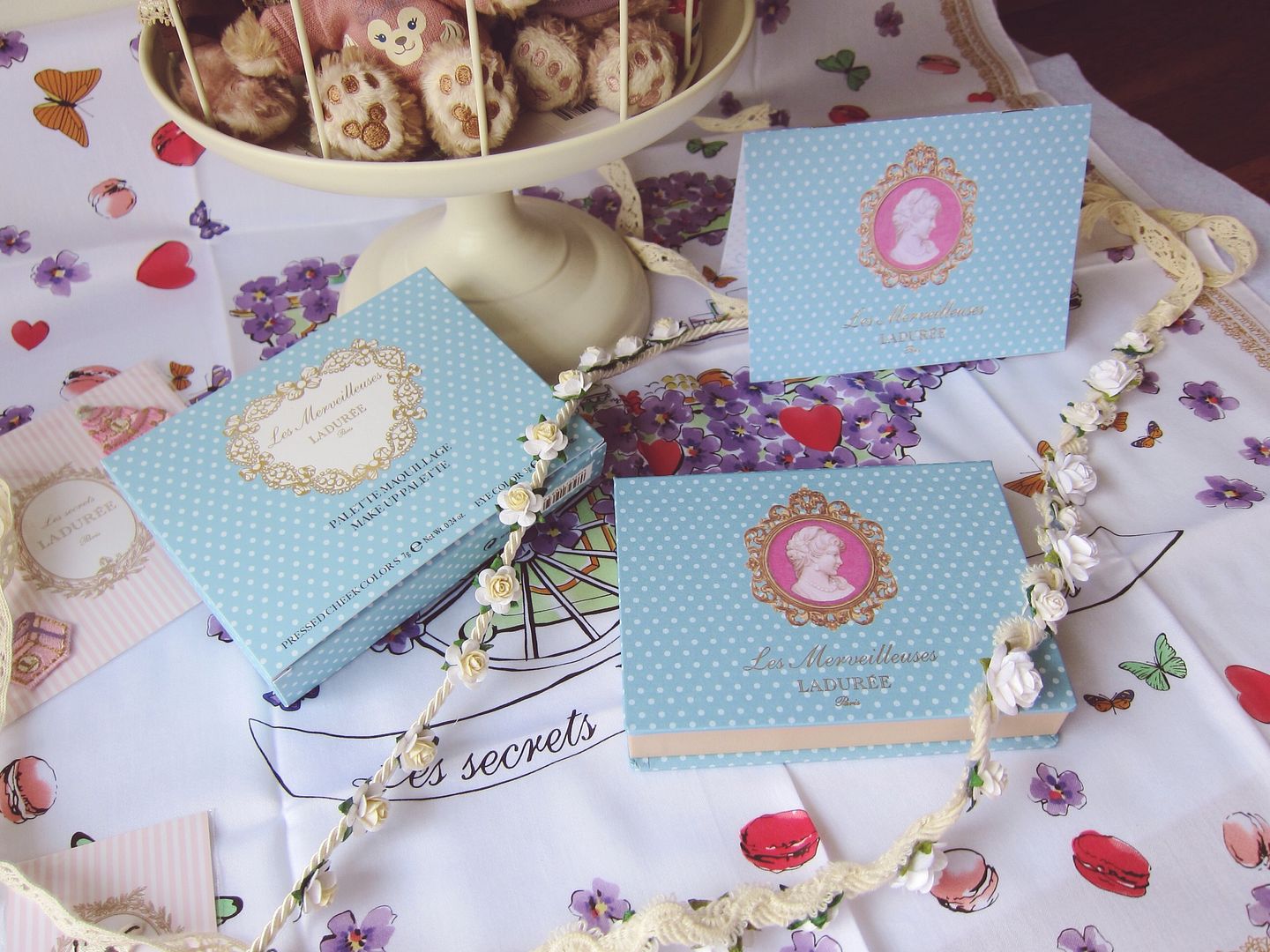 They even give out free samples for every of your purchase.
Even samples packaging are soo soo nice!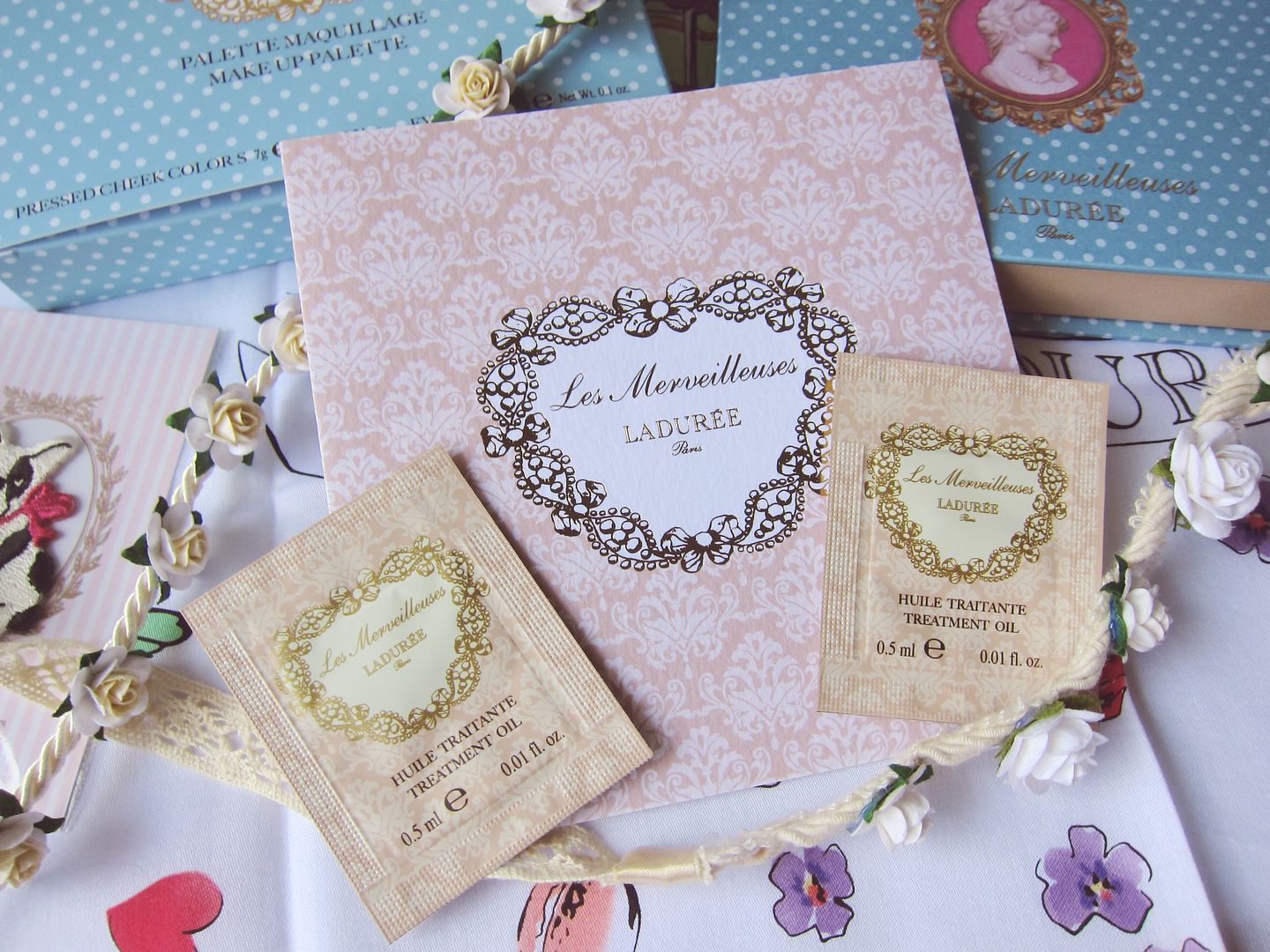 I even got the Mini Rose Face Color which released later on 20th of March.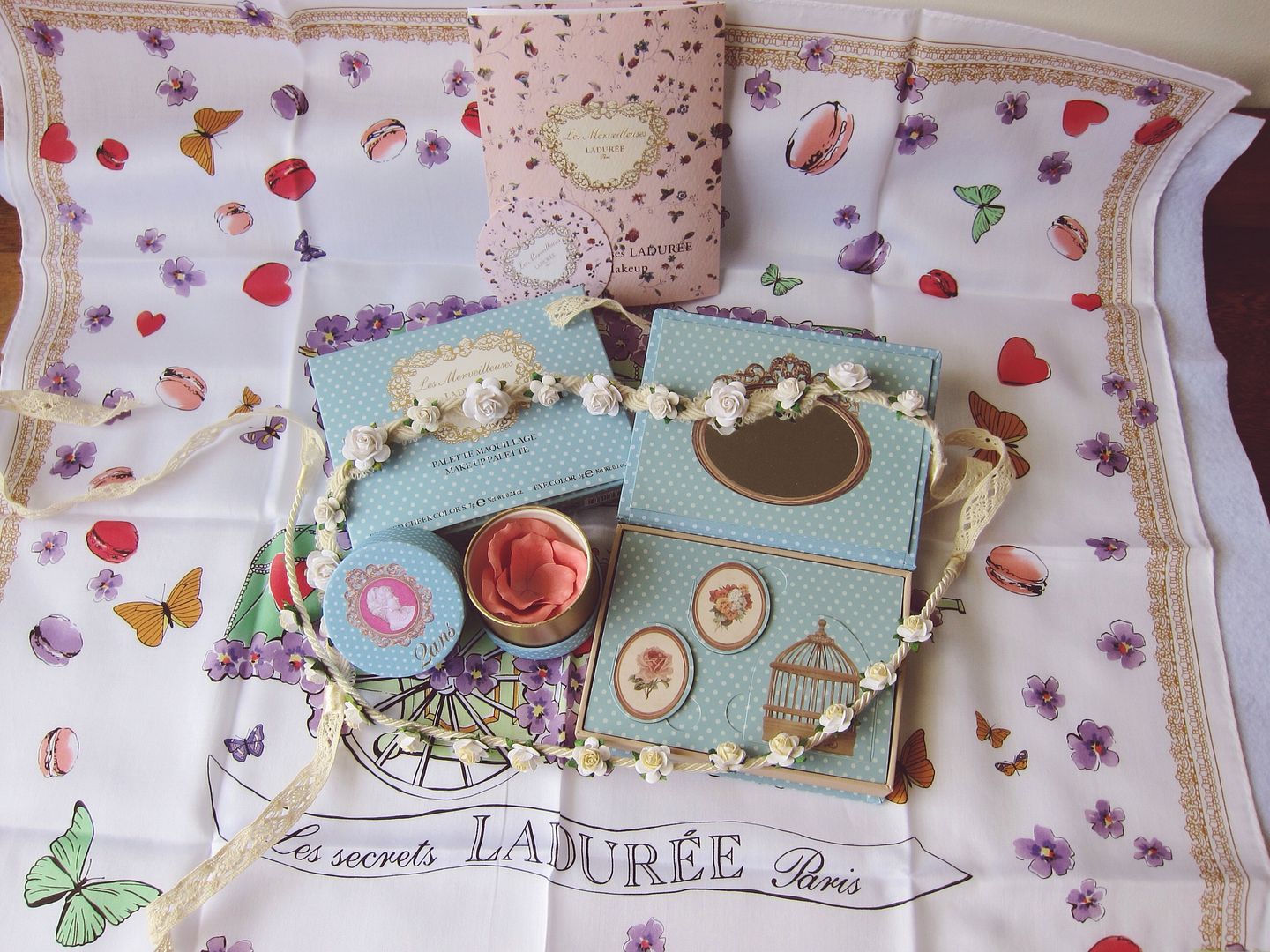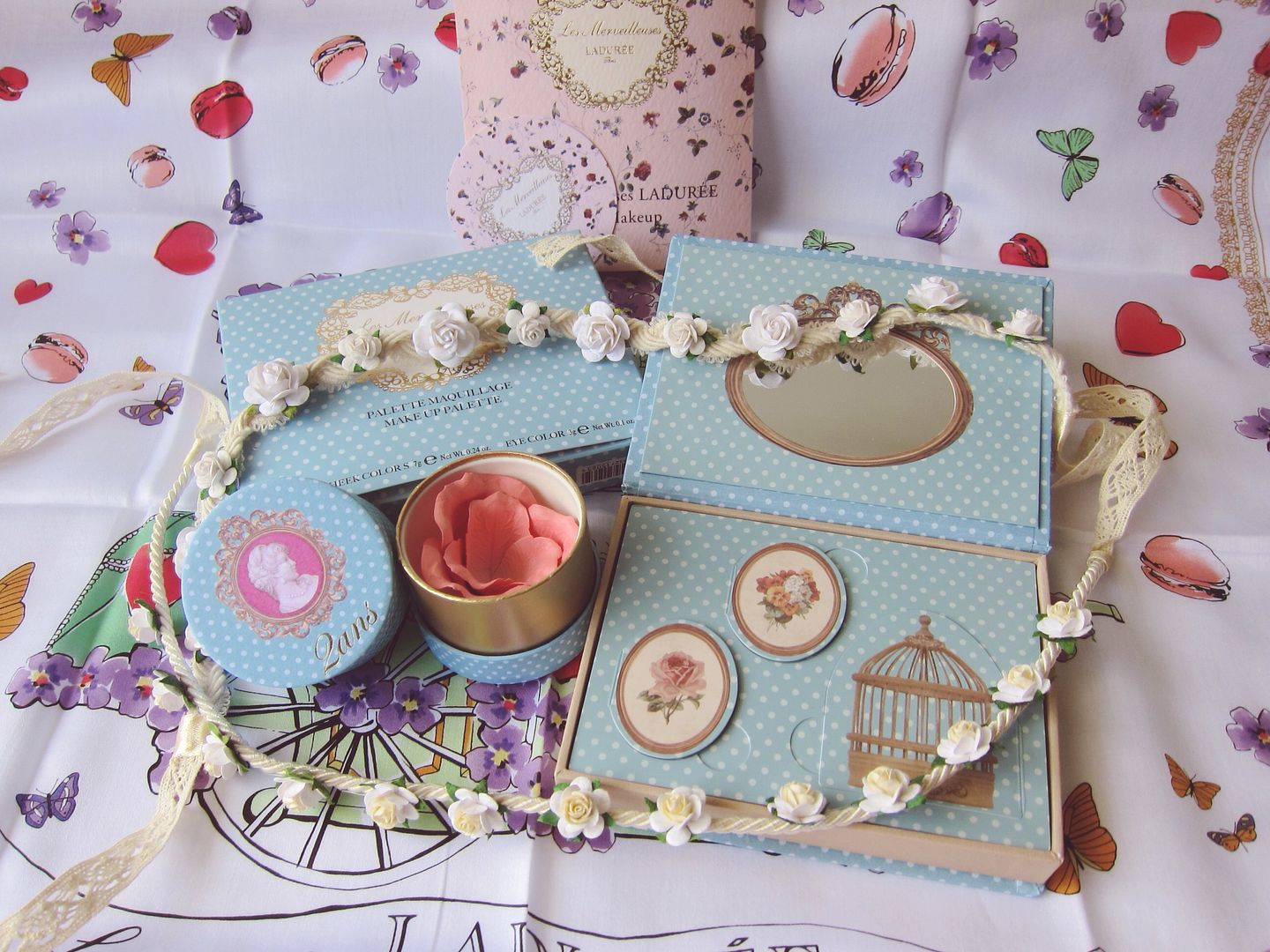 I got this one during my business trip to Osaka just last month in April.
Was pretty lucky as it was still available.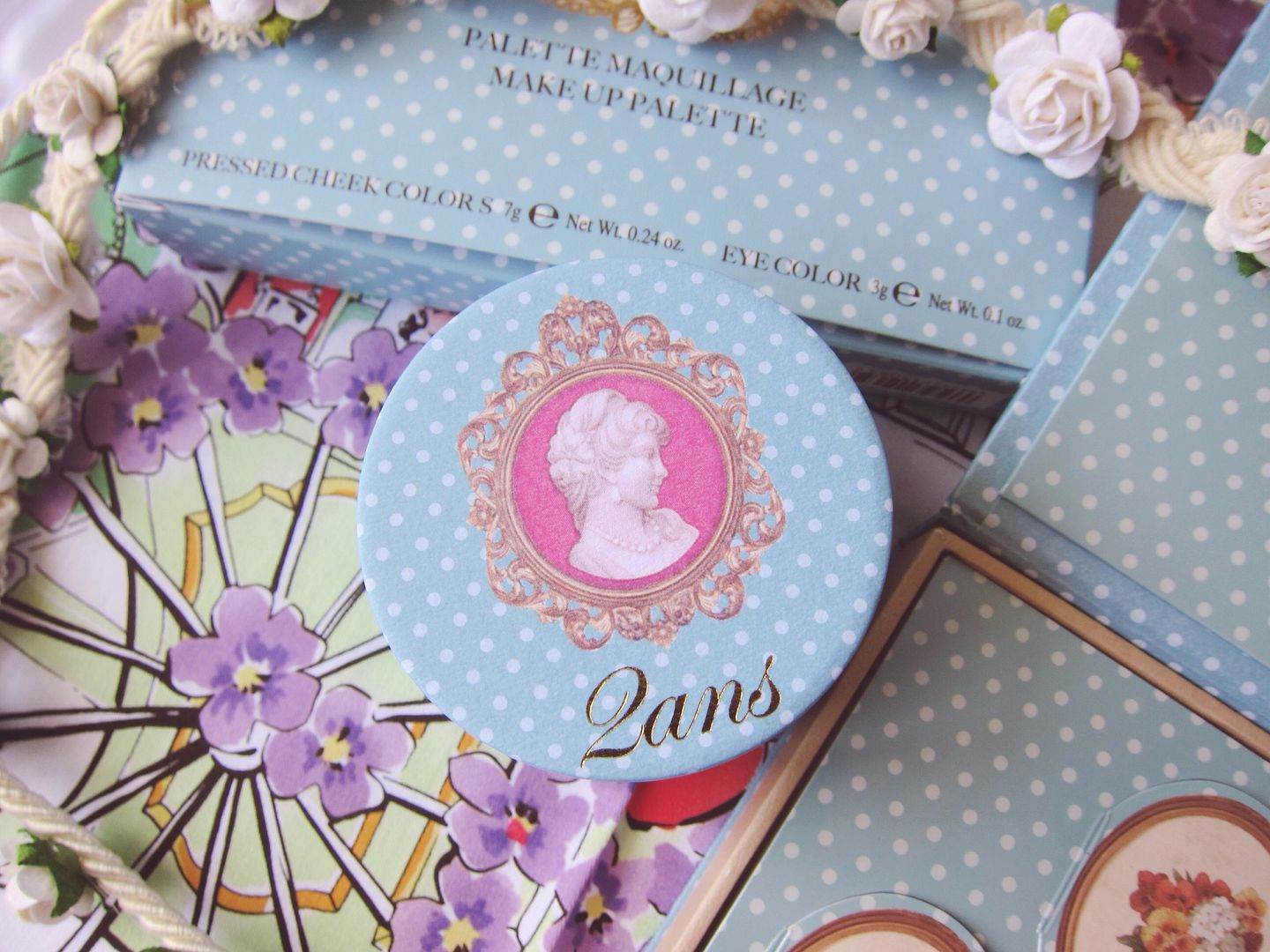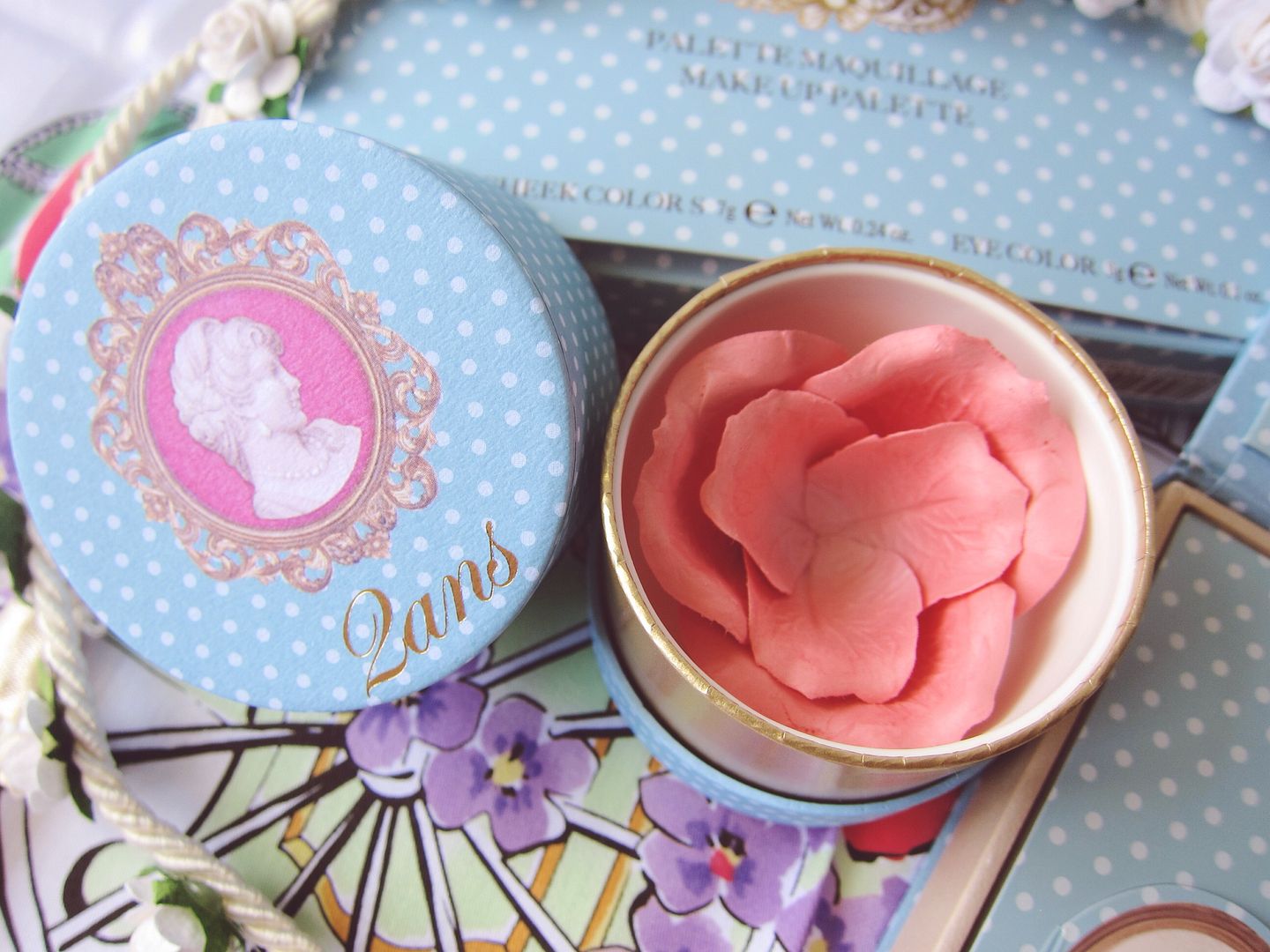 It is too pretty to use, I guess!!
The petals are really soft and I was afraid that I might crush it when applying.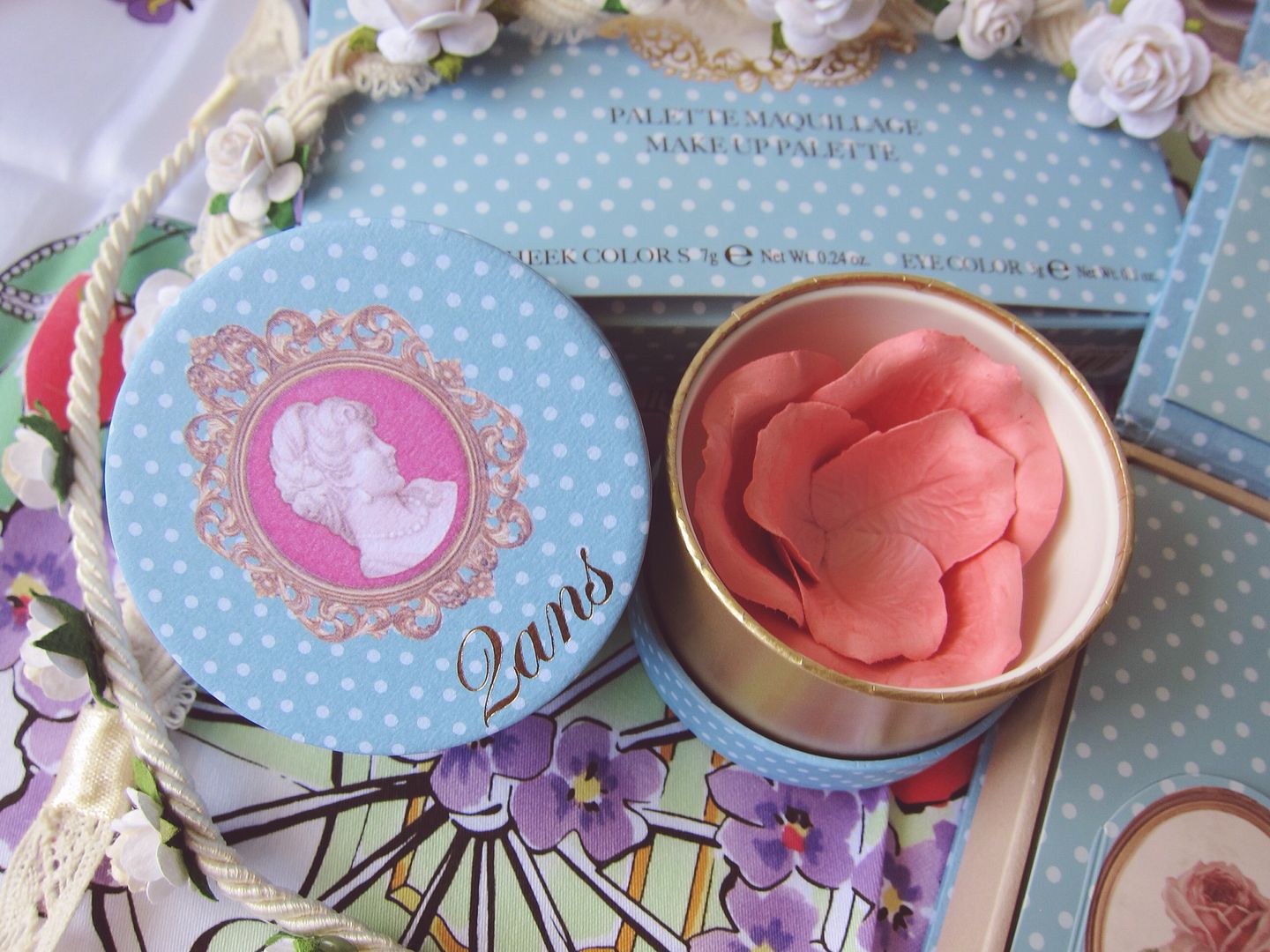 It's a definite collection this Spring and I'm tellin' you, the colors are really nice and they are all scented.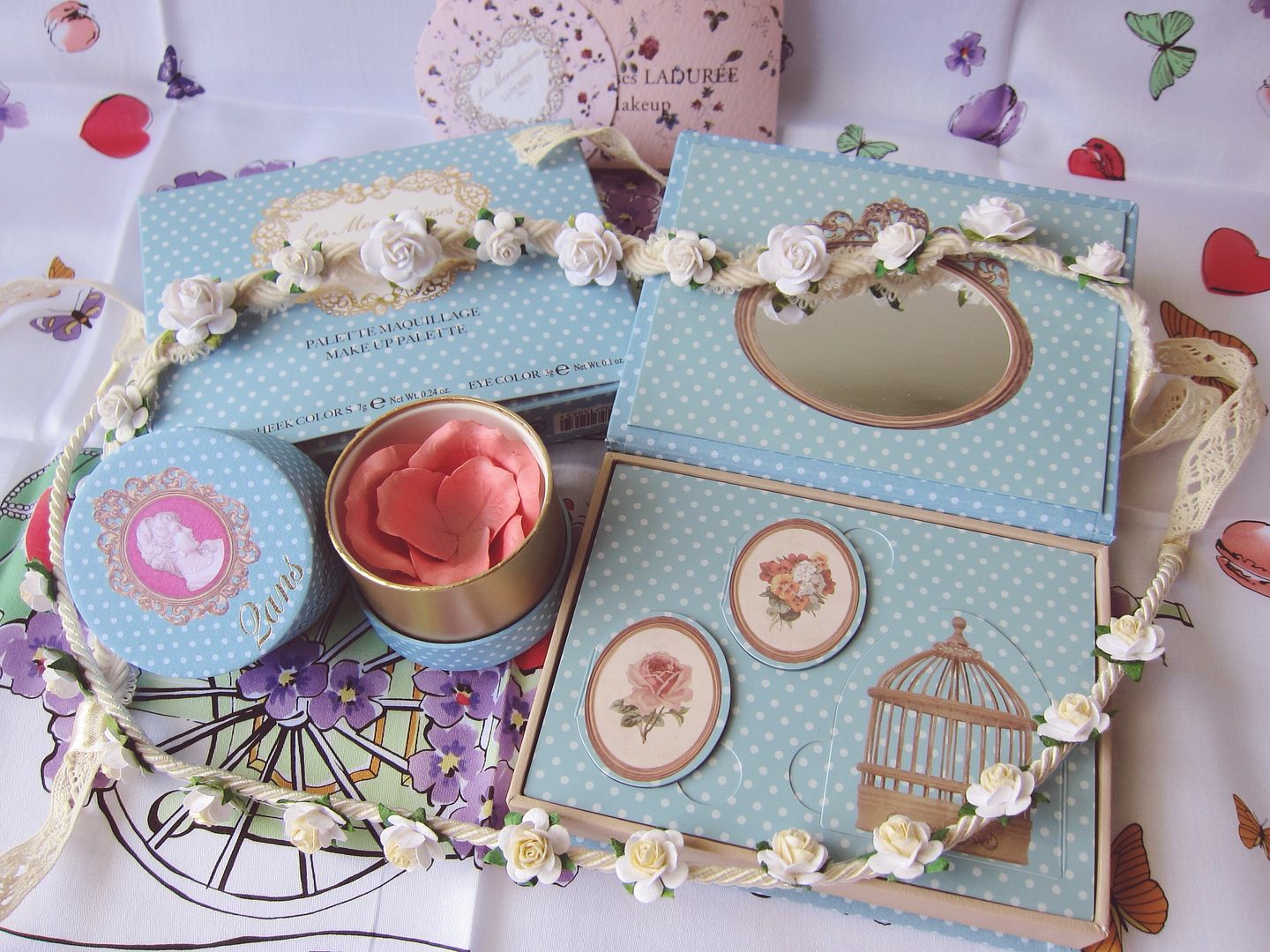 Even the catalogue is so pretty. I super love the floral prints used for the cover of the catalogue and I actually did my laduree nails which was inspired by this pattern here.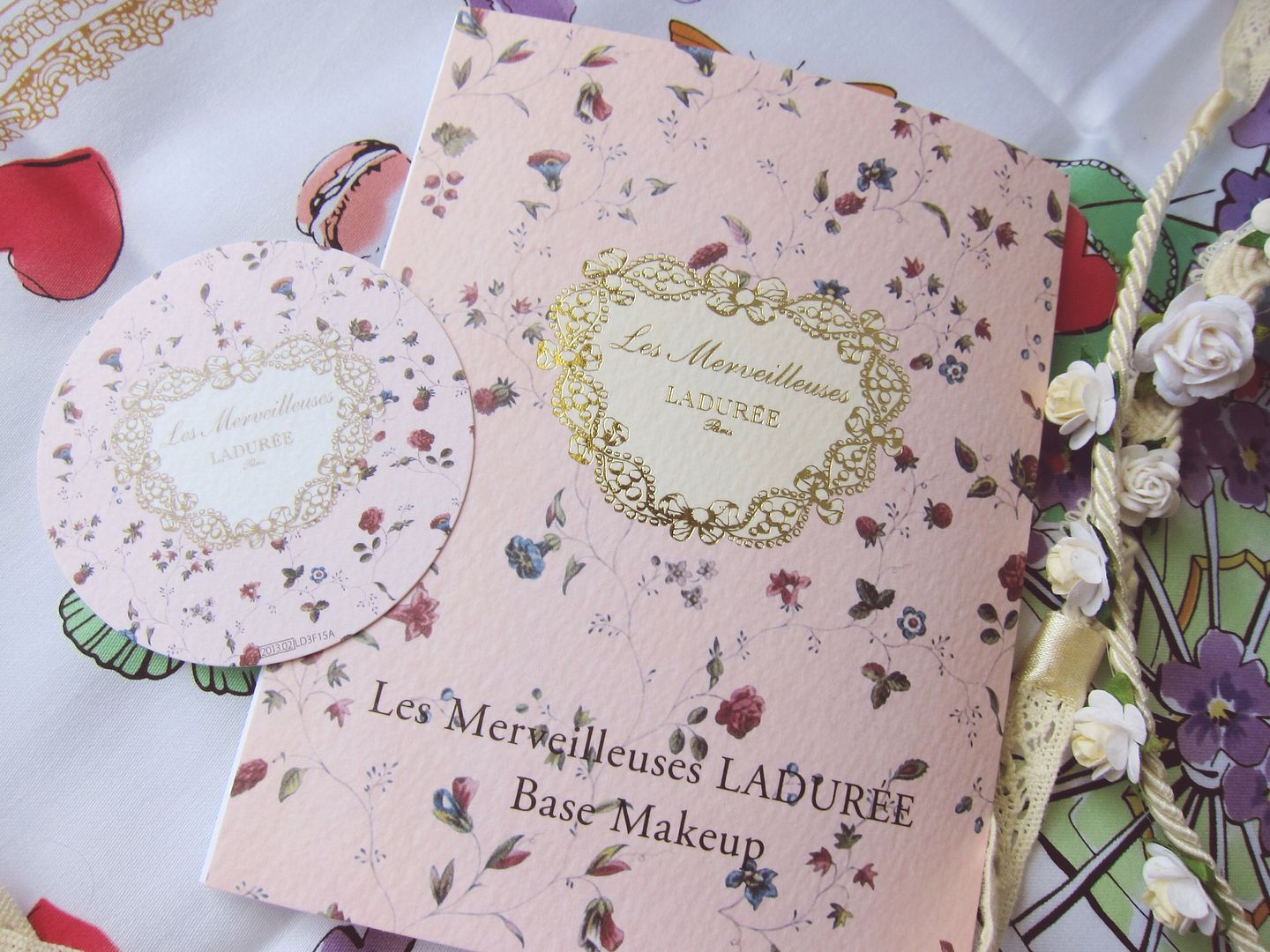 A simple look I created with this simple and common colors.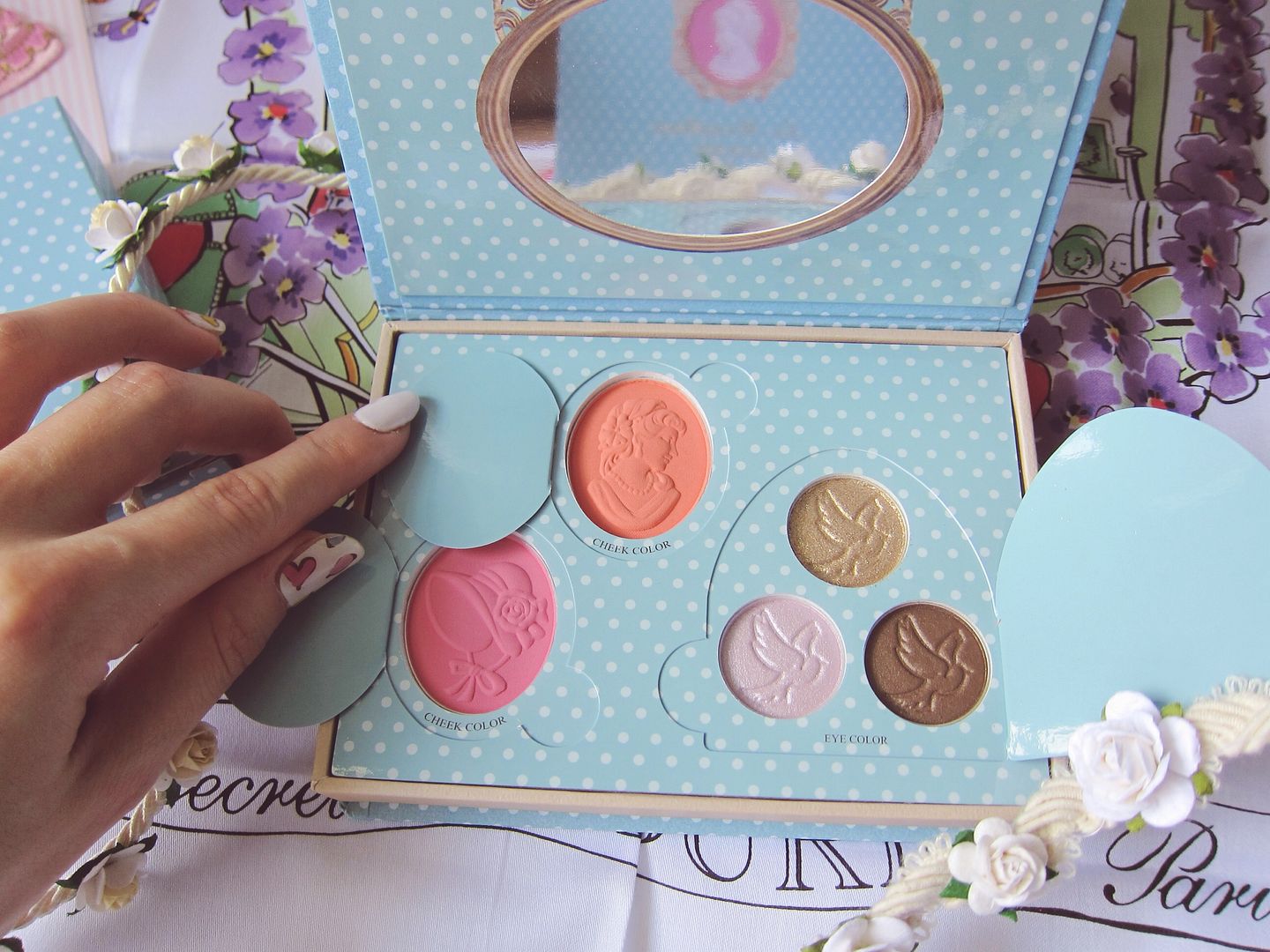 For the eye, I actually applied pink on the entire eyelid and brown on top of the pink layer covering the upper eyelid.
This is one of the simplest makeup which is also my routine makeup which I wear to work everyday.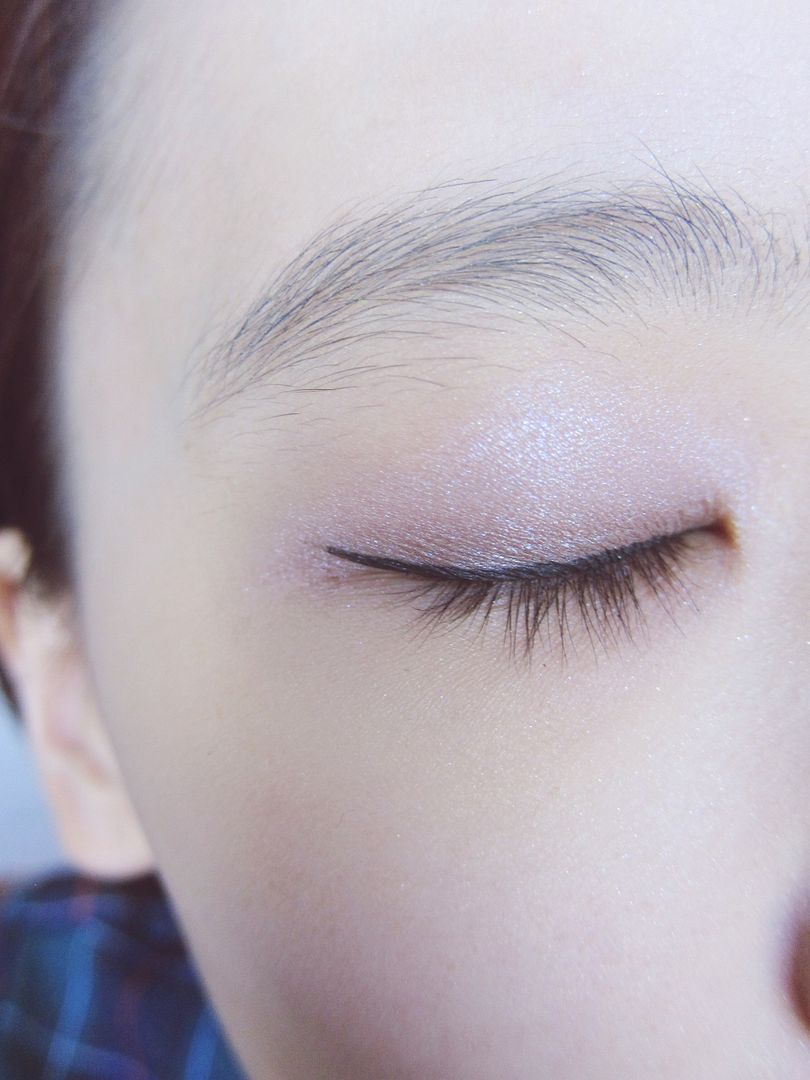 It looks something like this when opened.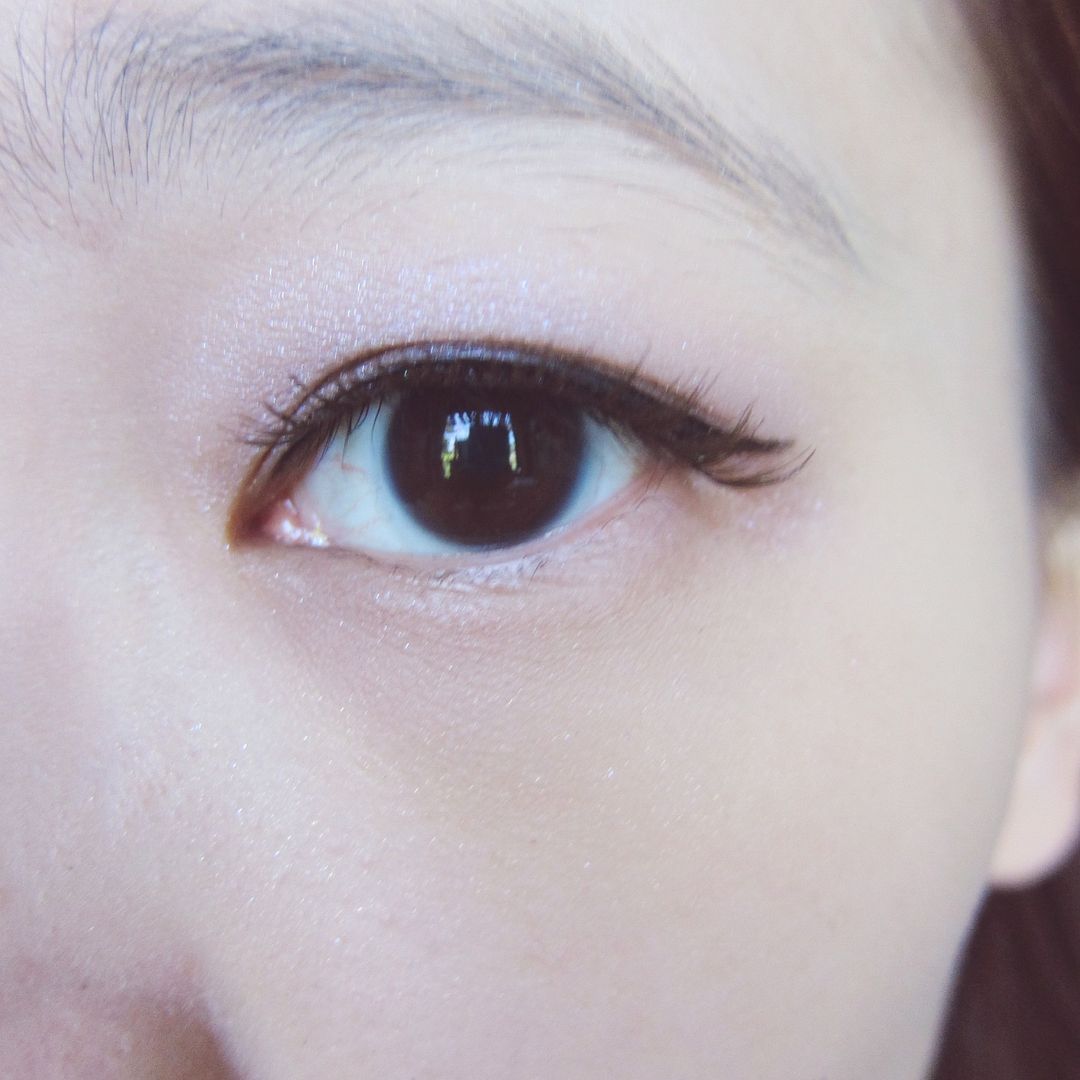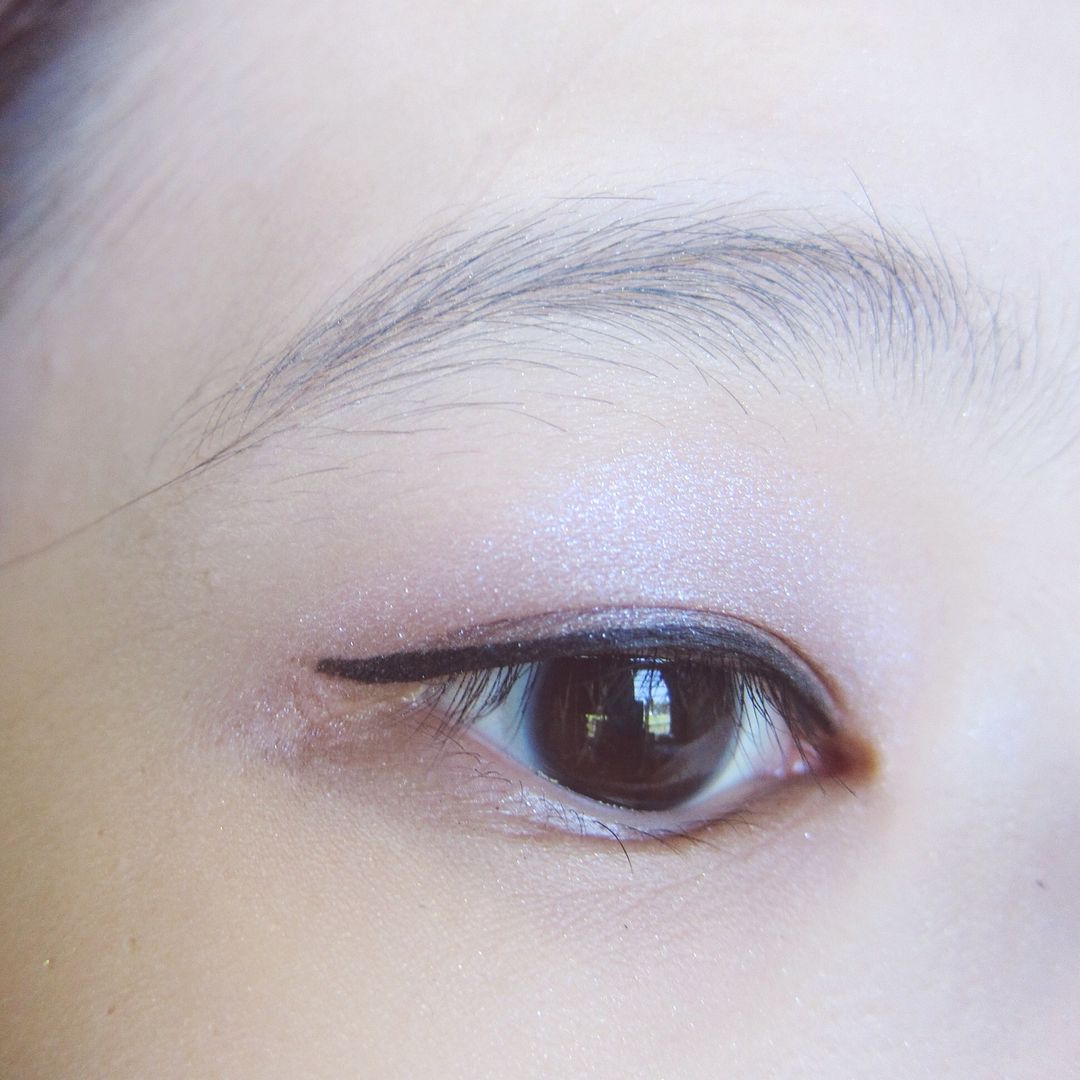 Very shimmering pink under light.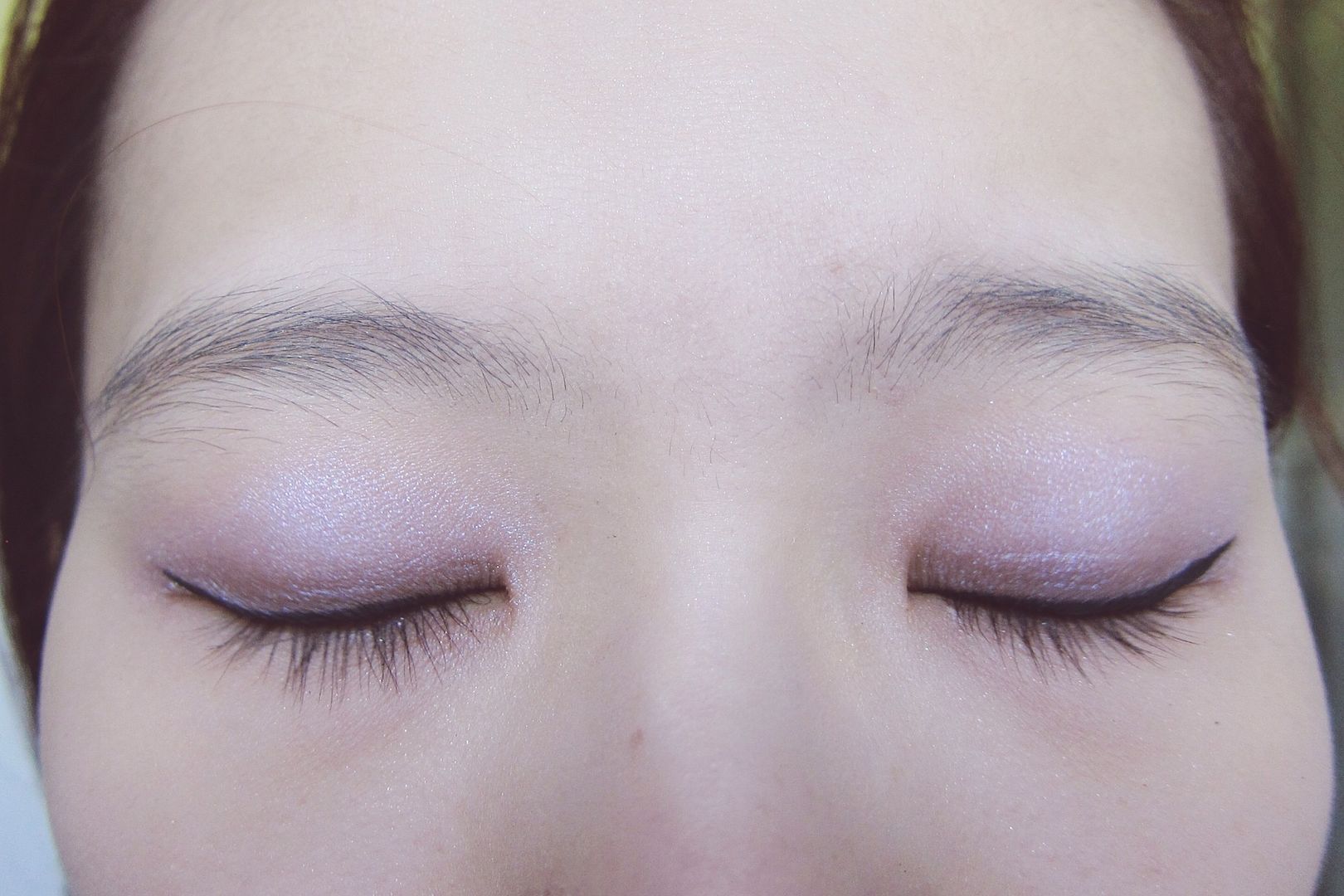 For the cheek color, I applied orange on both the cheeks.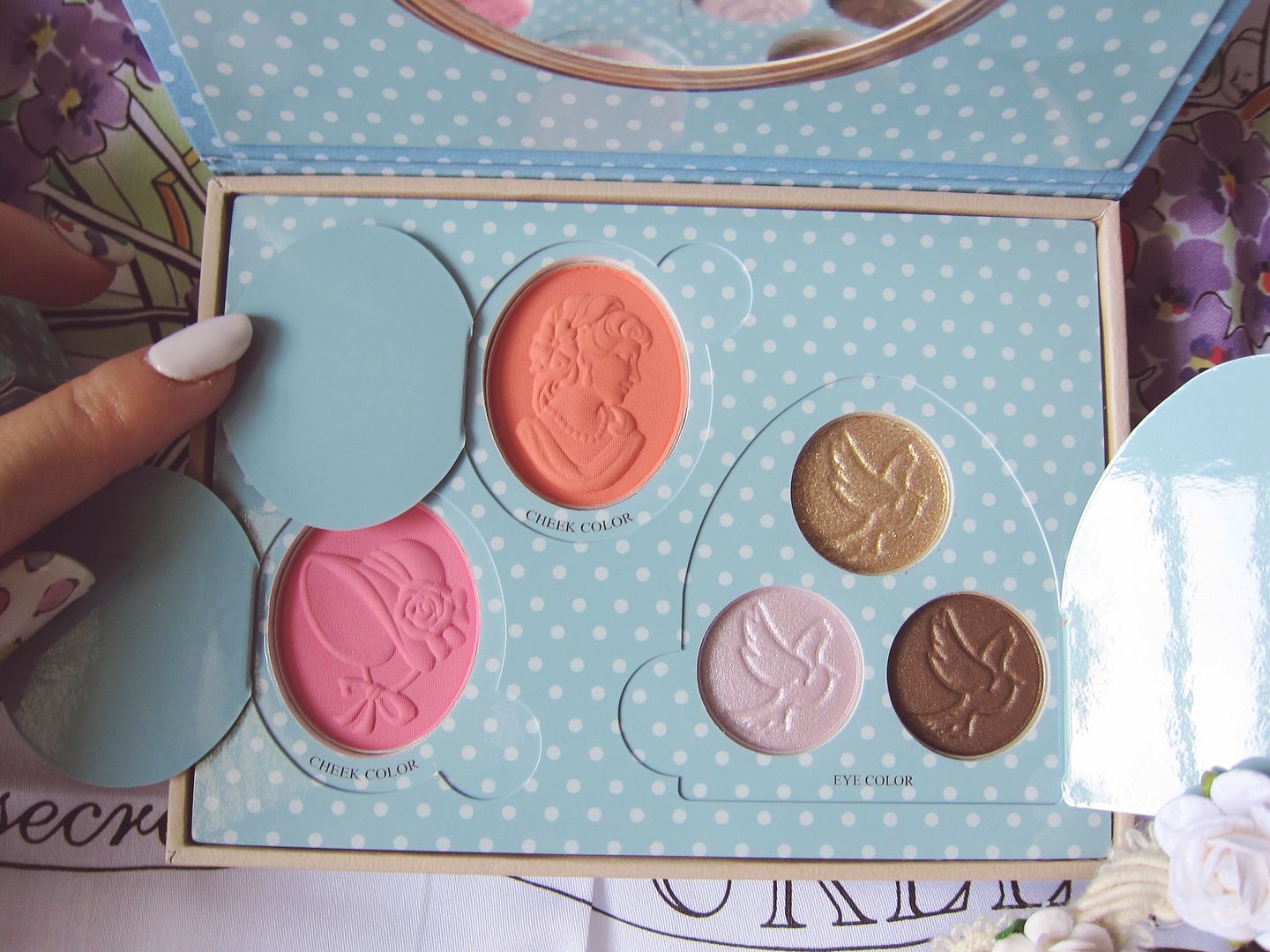 -Orange Cheek Color-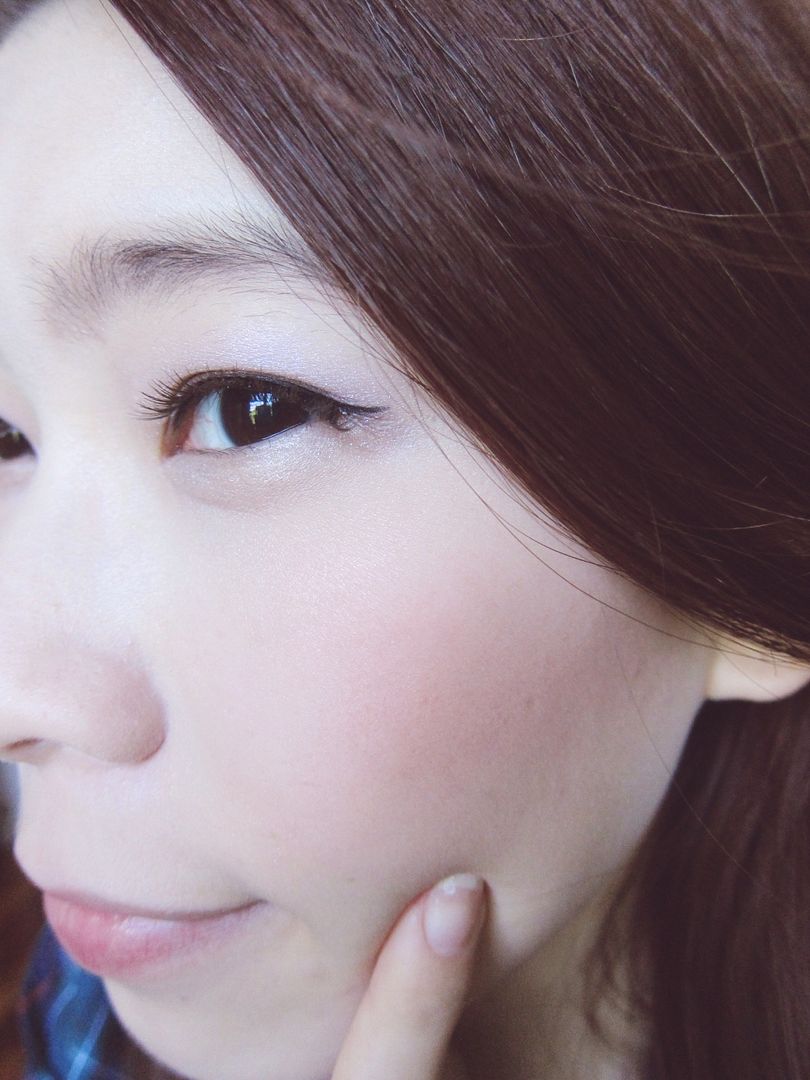 It didn't look that pale on me this time as I usually look pale in orange cheek color.
In fact I think this orange cheek color has a little pink base which gives you bright complexion.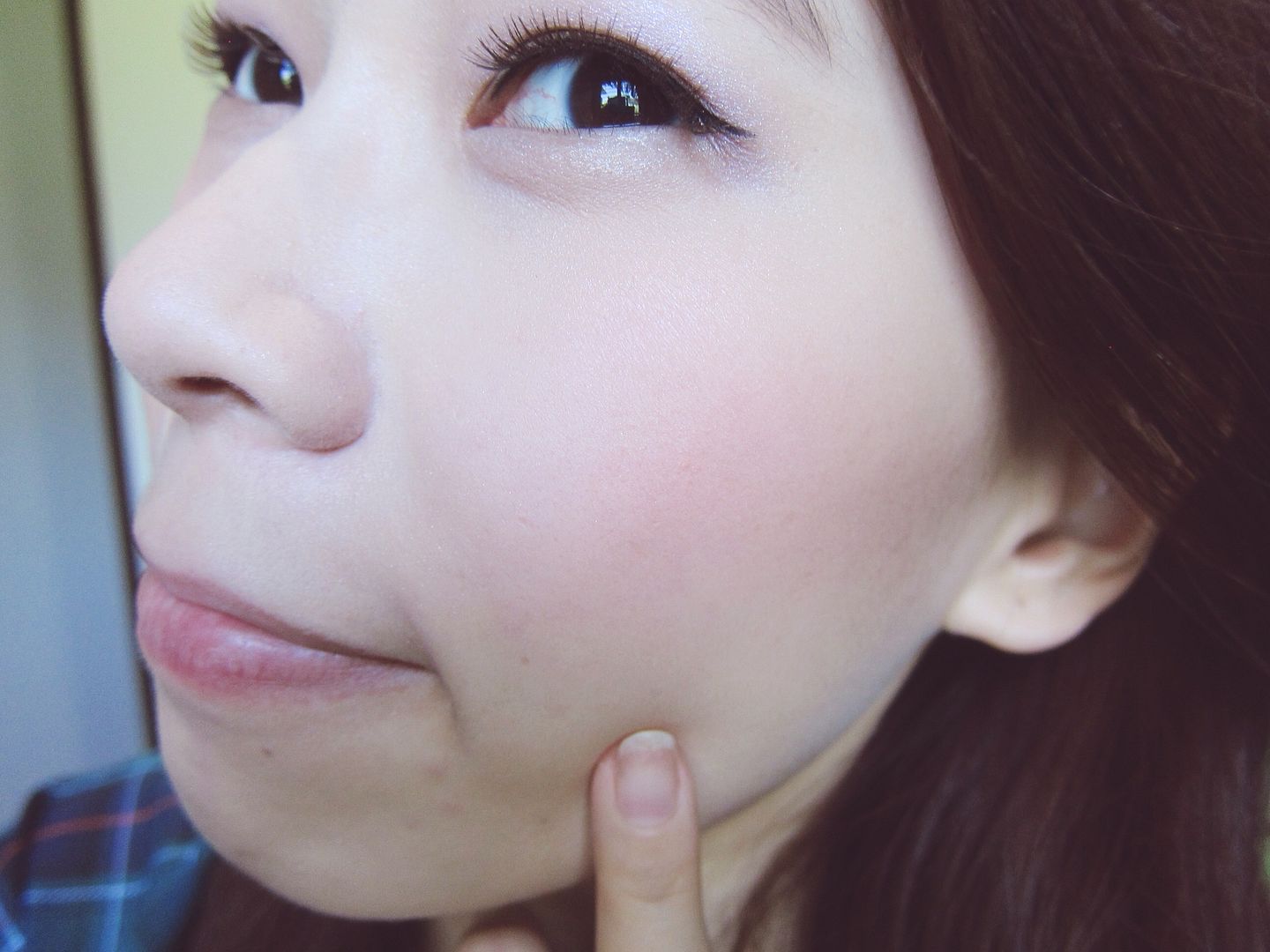 A clearer picture of the orange cheek color on my cheek.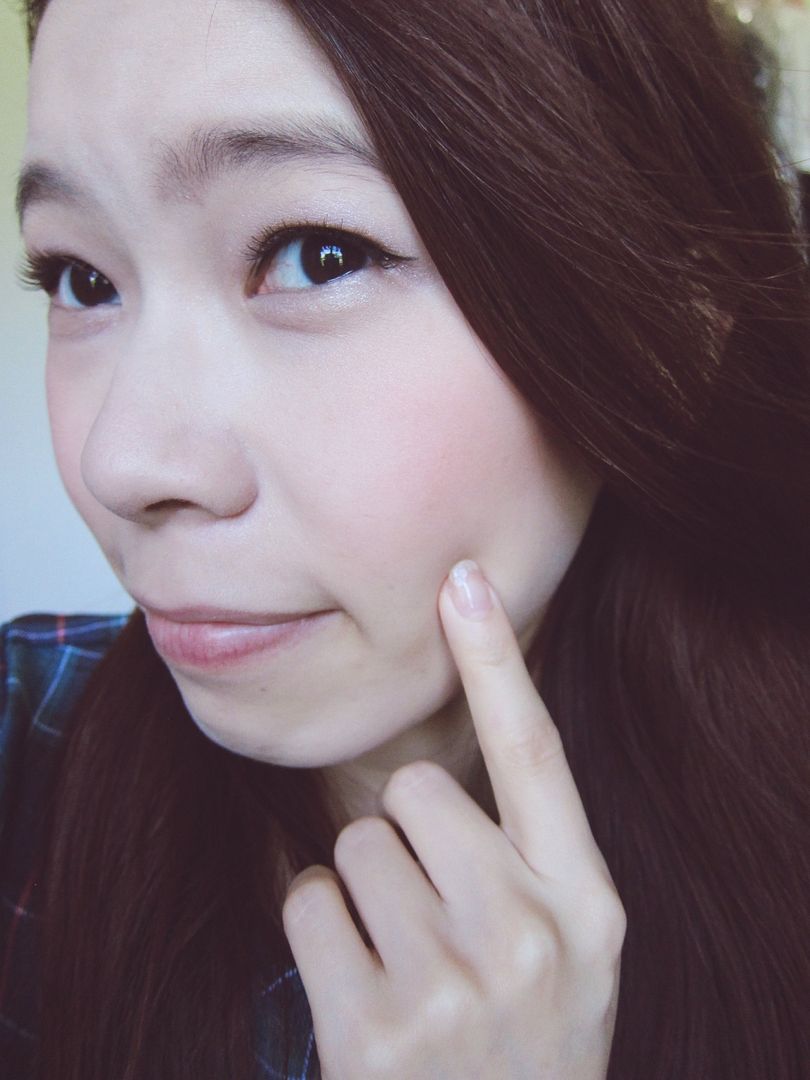 Overall looks something like this.
A simple and light makeup which creates a refreshing look.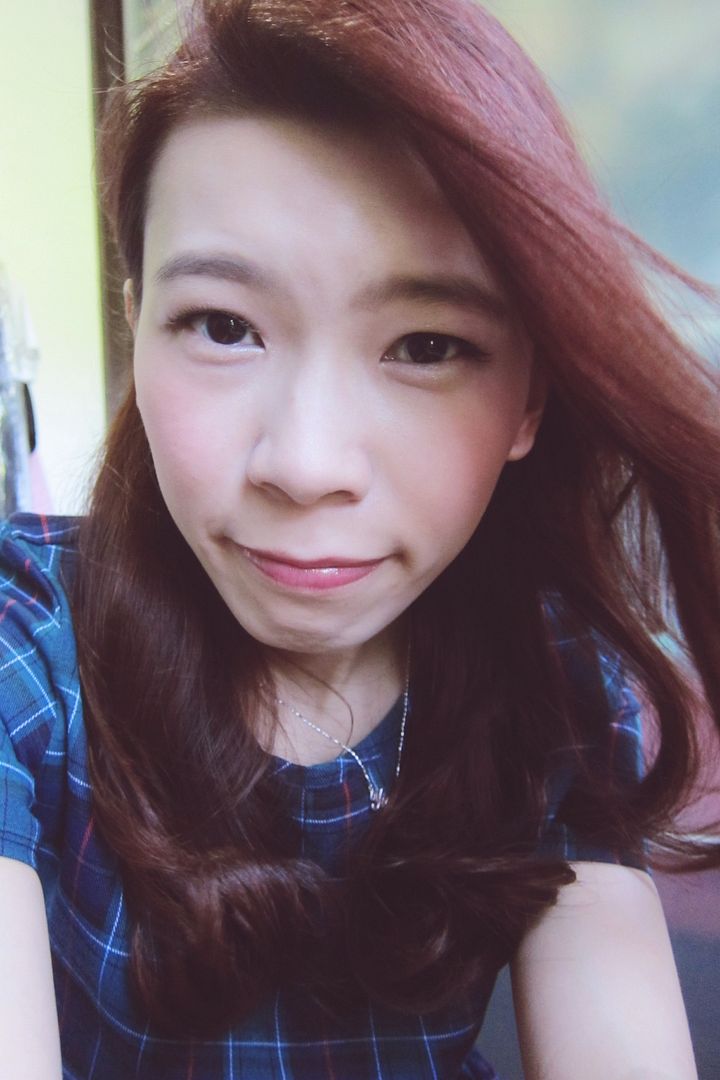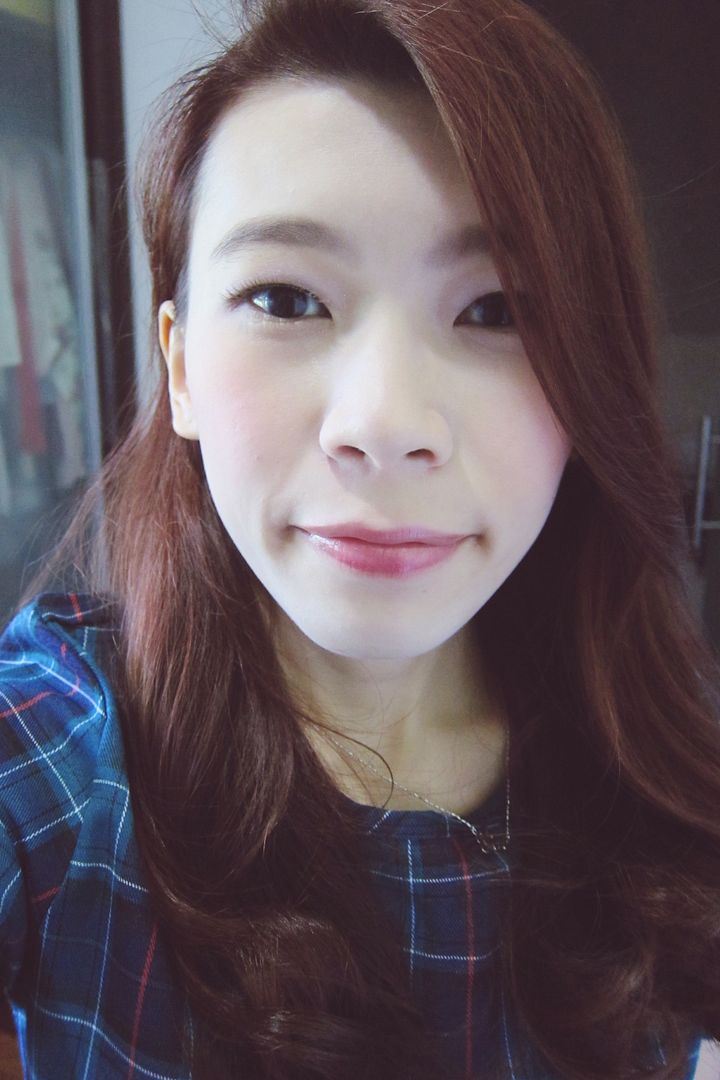 It also carries a little of sweet and lovely look with bright complexion.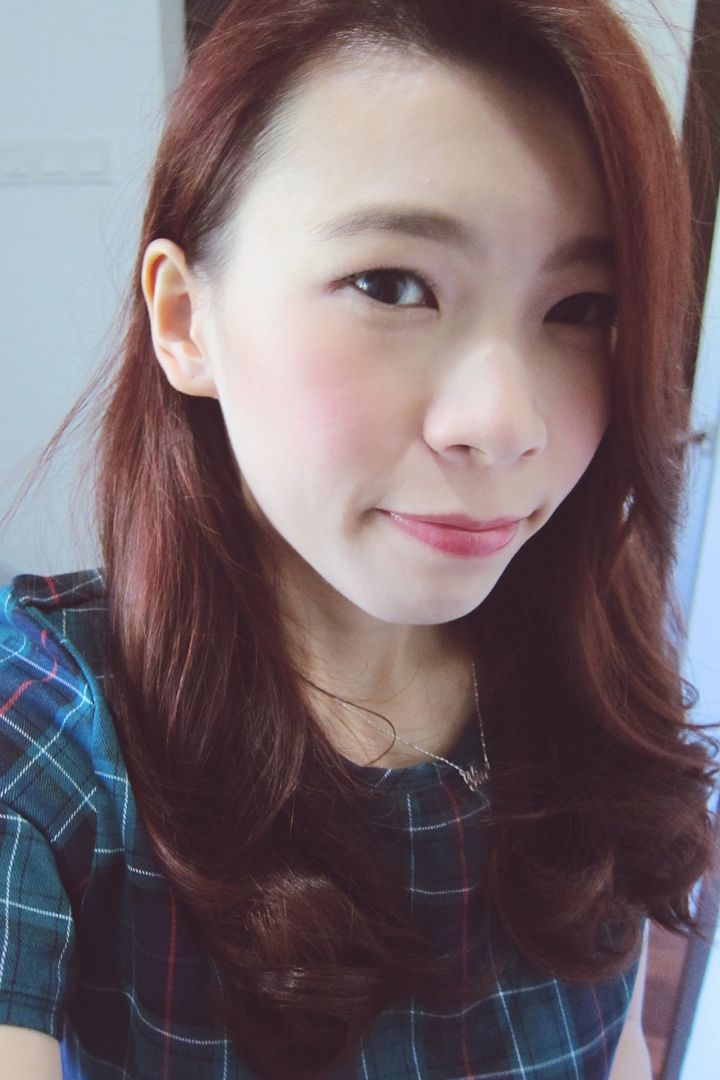 Now, for the mini rose cheek color.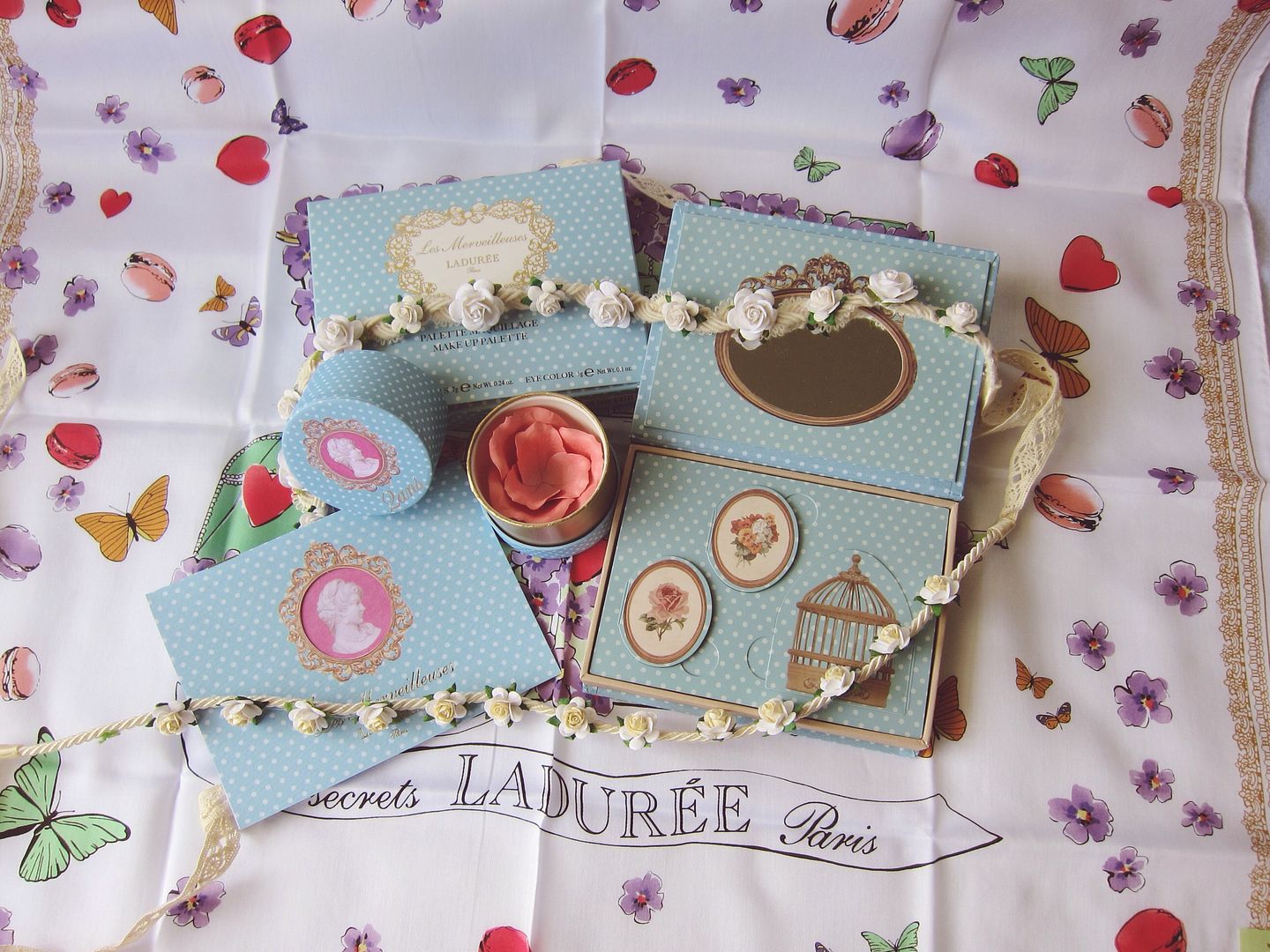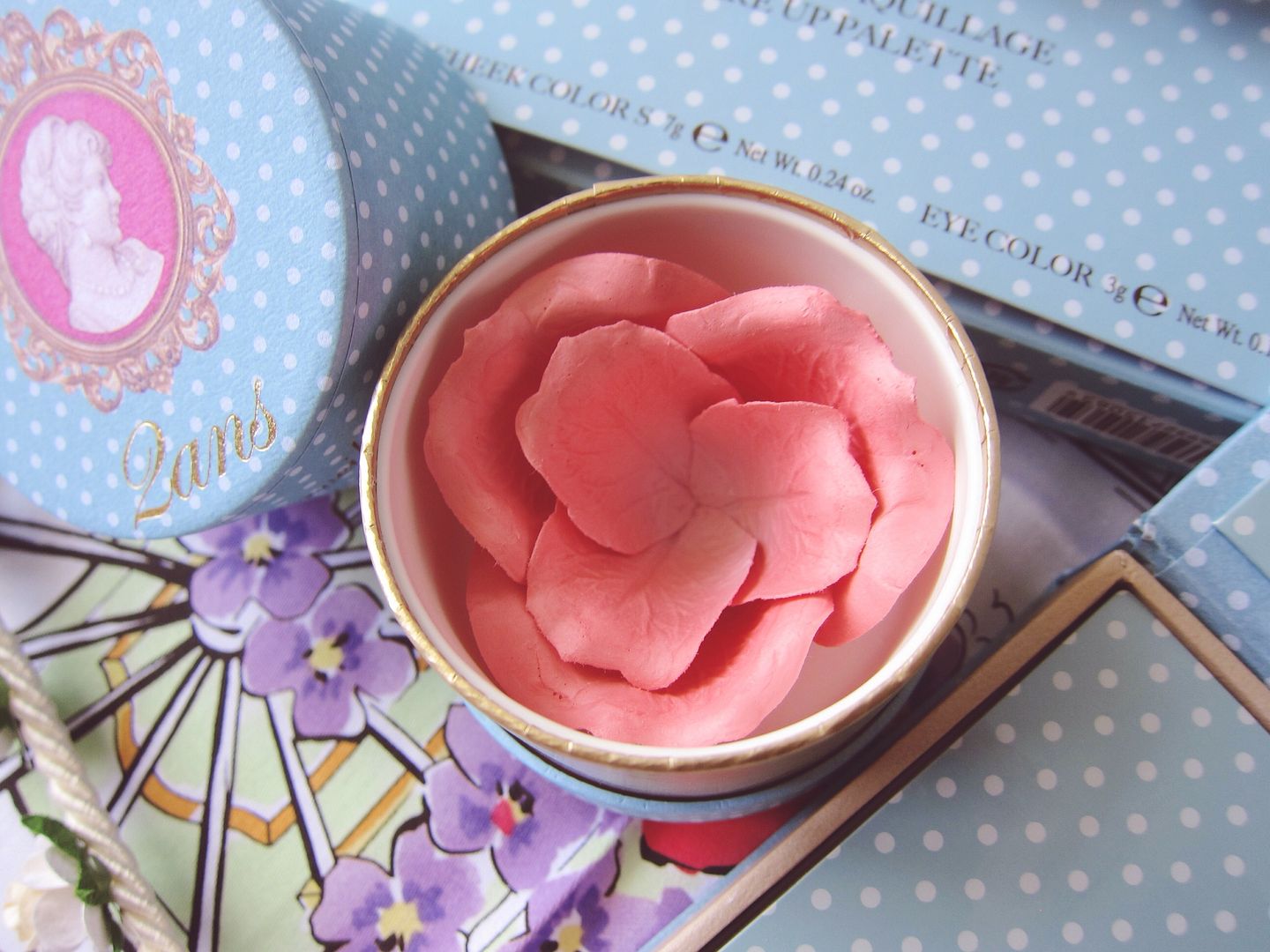 – Mini Rose Pink Cheek Color –
Application with brush by swapping around the rose lightly and then apply directly on both cheeks.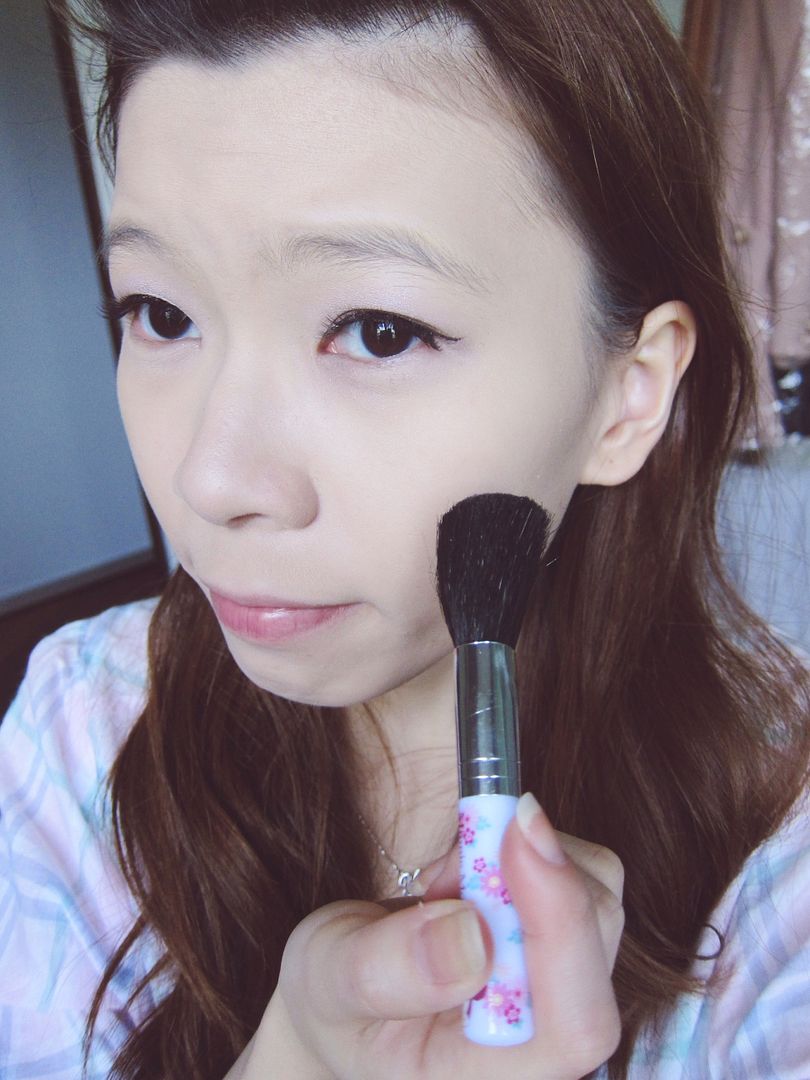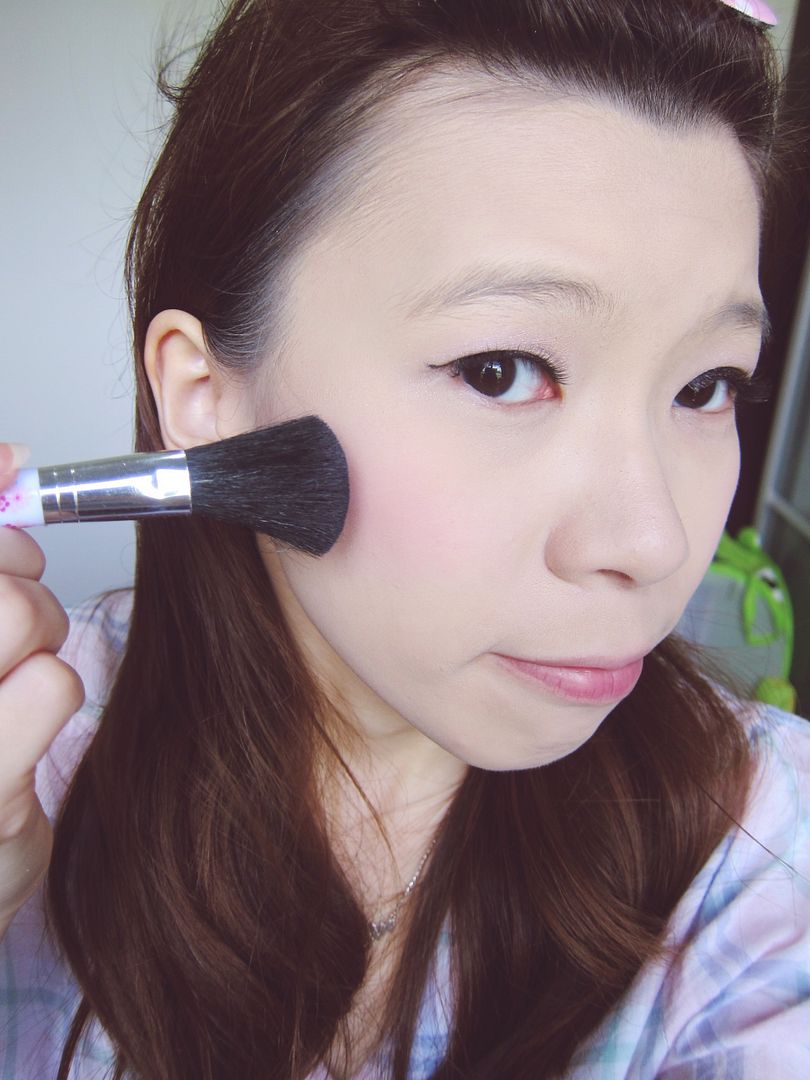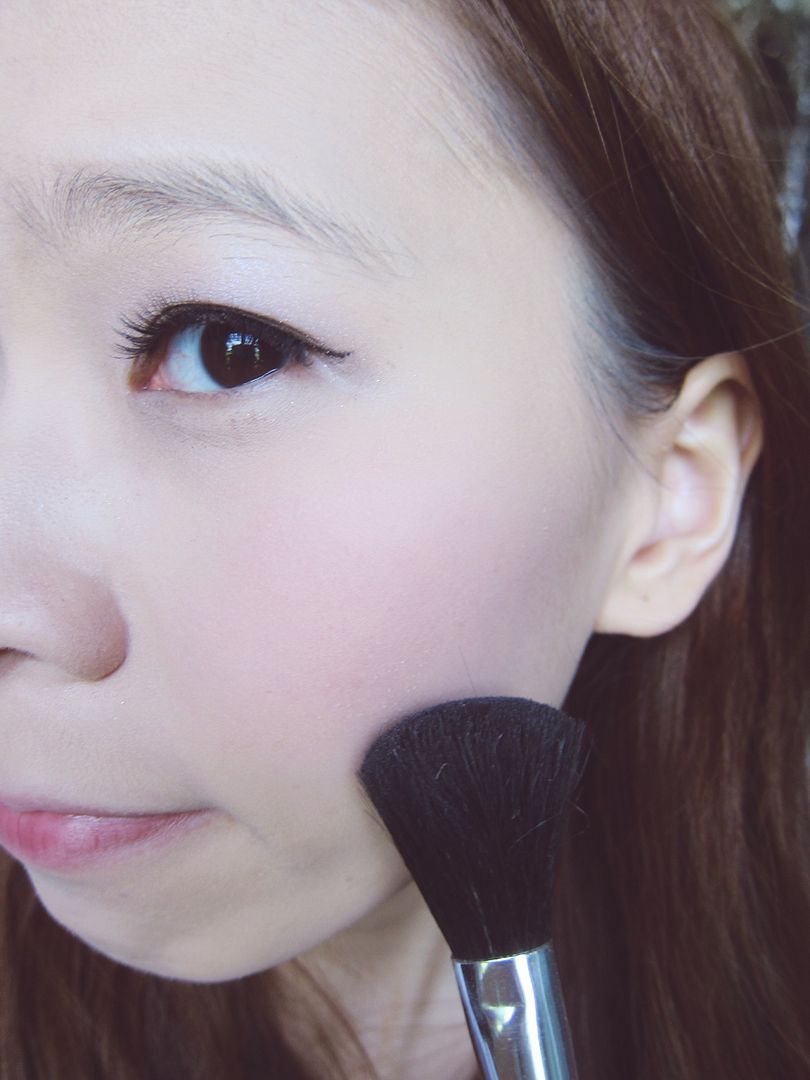 The finish work looks something like this.
Eye color used here is also from the Makeup Palette as you can see the same shimmering pink that stands out on the upper lid.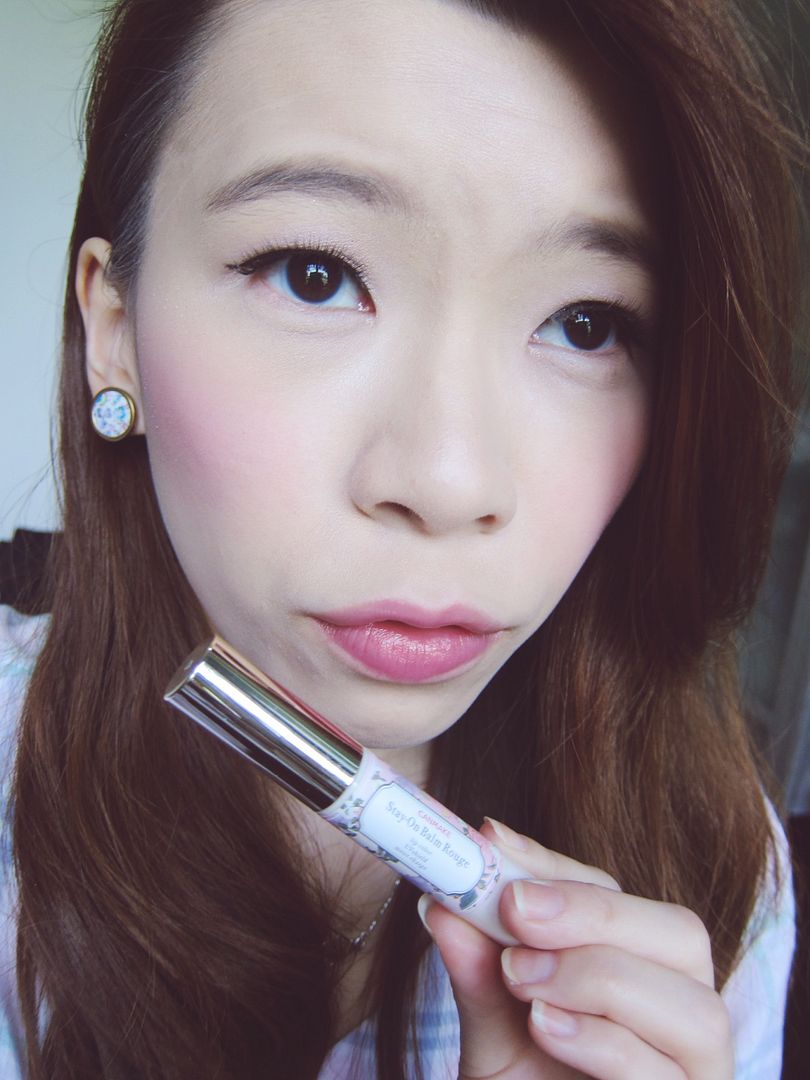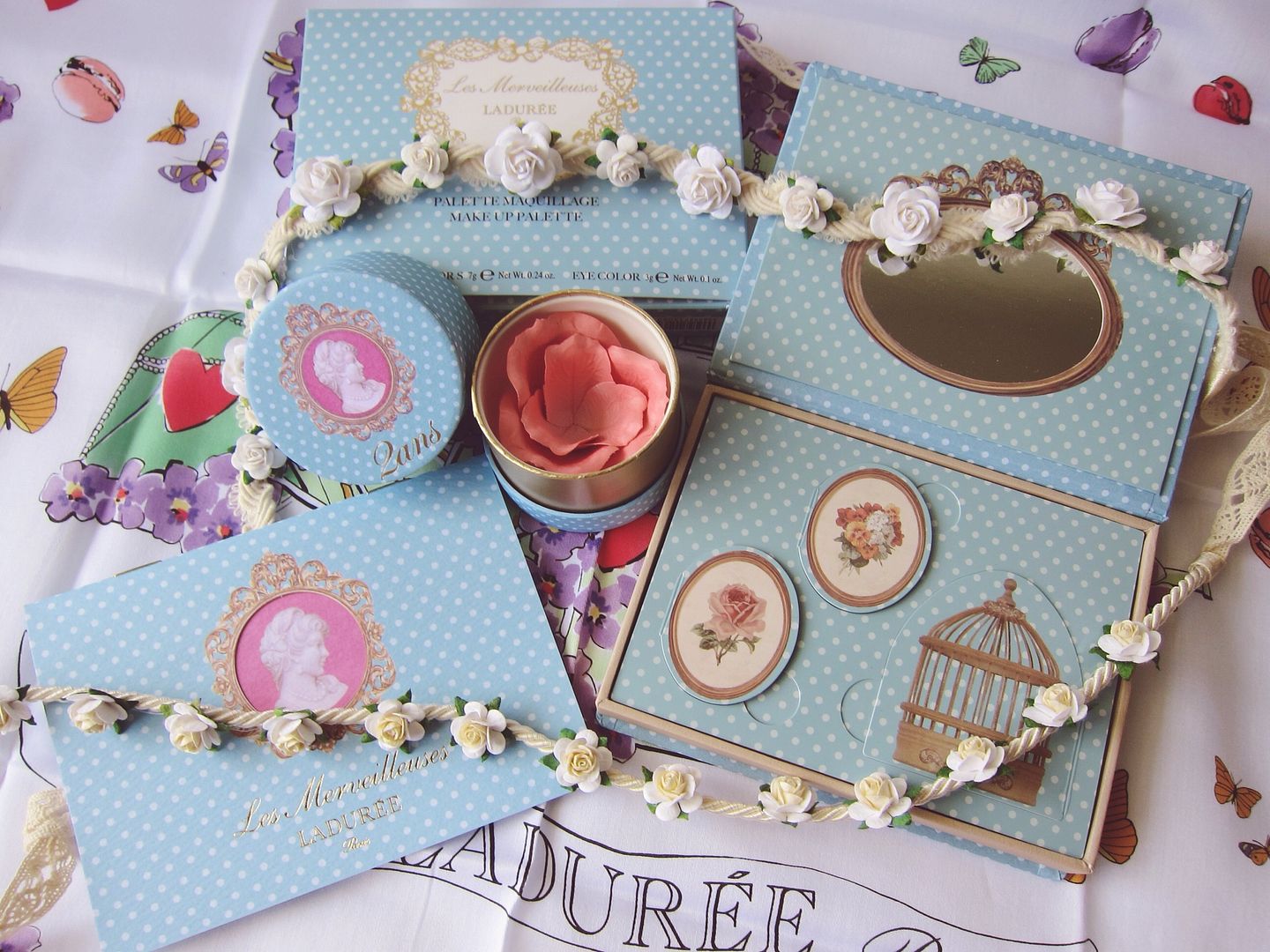 Mini Rose Cheek Color ~ 3,360yen
Makeup Palette ~ 6,825yen
For more information, please check out their official website at http://www.lm-laduree.com/
They are releasing their Summer Collection 2014
– Face & Eye Color (5,000yen) –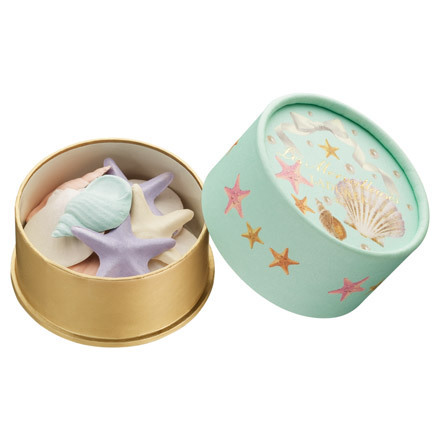 -Tinted Lip Balm in 3 shades (2,625yen)-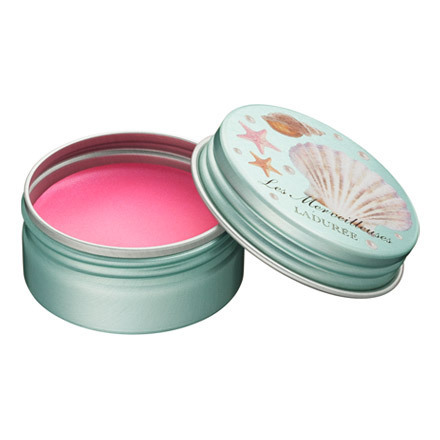 All seasonal collections are limited and if you're interested, please get them before they're gone as there are only limited pieces for every seasonal items.
Thank you for reading till the end and I hope you enjoyed browsing through my pictures.