Jill Stuart Summer 2014 Makeup Collection
Haven't had enough of pretty things yet!
Something even better awaits you this Summer!
Another collection from Jill Stuart for this SUMMER Holiday.
Jill Stuart Summer 2014 Makeup Collection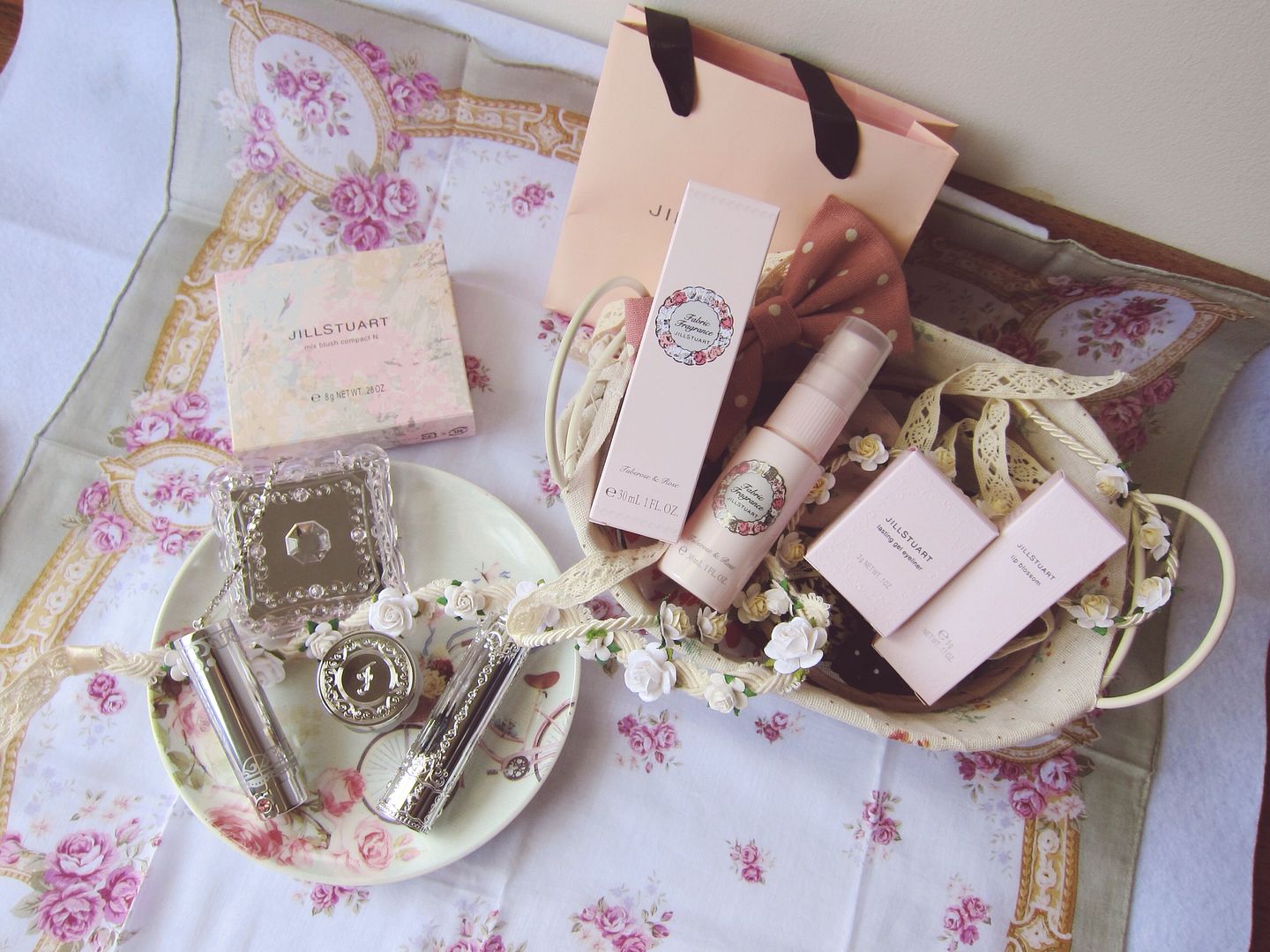 All these makeup purchases are unintentional ones which I stumbled at the airport in Japan.
I read the news about the Summer Collection but had no intention in getting it since I have way too many cosmetics in my vanity.
However, with no reasons I stepped in the duty free shops just to kill some time since I arrived at the airport early.
Got in there and went around the Jill Stuart counter to peep on these Summer Makeup Collection.
The super polite Japanese sales girl came around and promoted these new items and there you go….
Deng deng deng….
Got attracted with these items plus the super service..
In just minutes….
I got the Mix Blush Compact N, Lip Blossom and the Lasting Gel Eyeliner.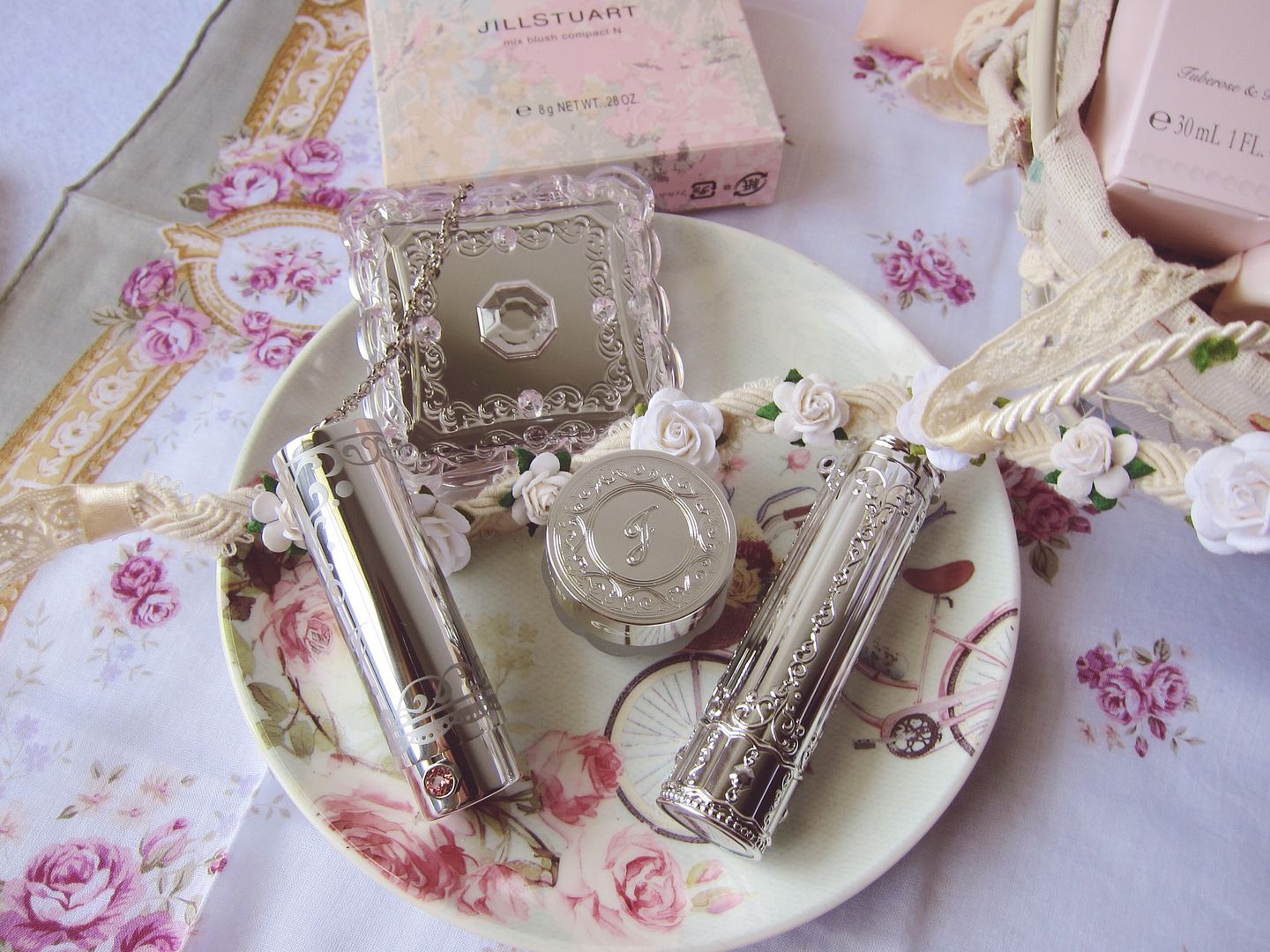 It comes with a free gift of Fabric Fragrance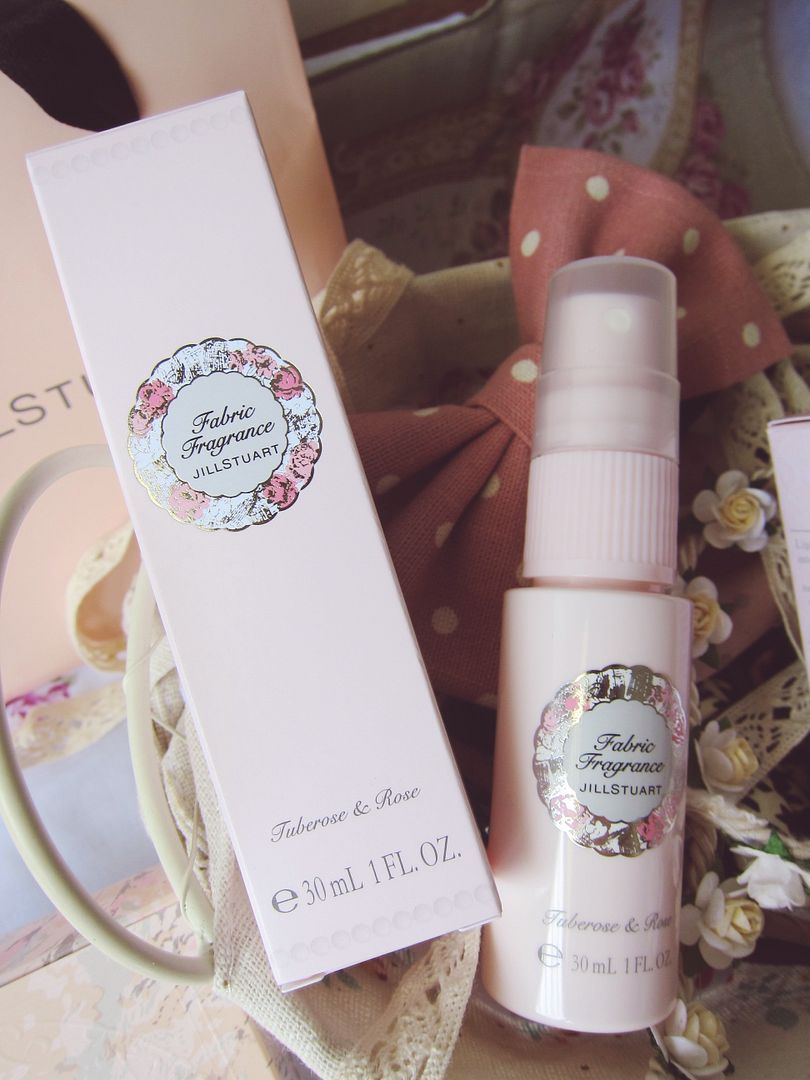 No idea how to use the Fabric Fragrance yet cos I was too afraid it will stain my fabric with yellow spots.
Totally love the packaging of the Mix Blush Compact N.
It comes in 2 variations of colors but I've picked the one with more pink shades "102 Marina Bloom".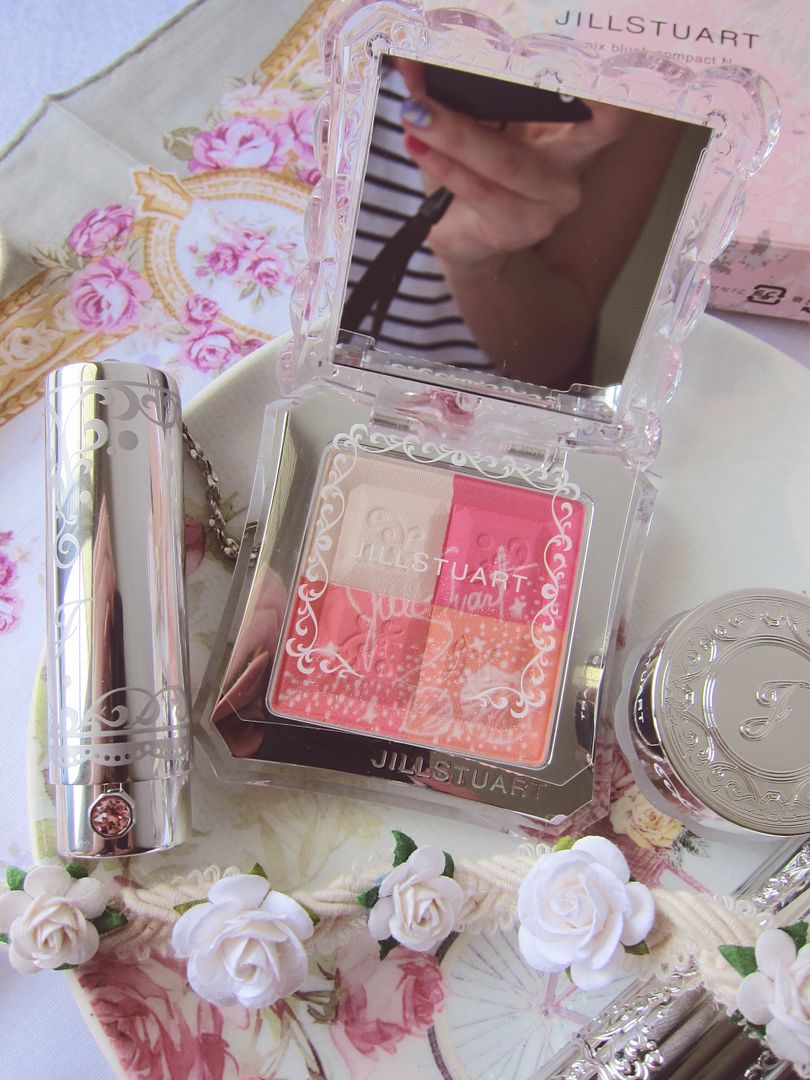 Never look good in Orange, so I never fail to pick pink every time when it comes to blushers.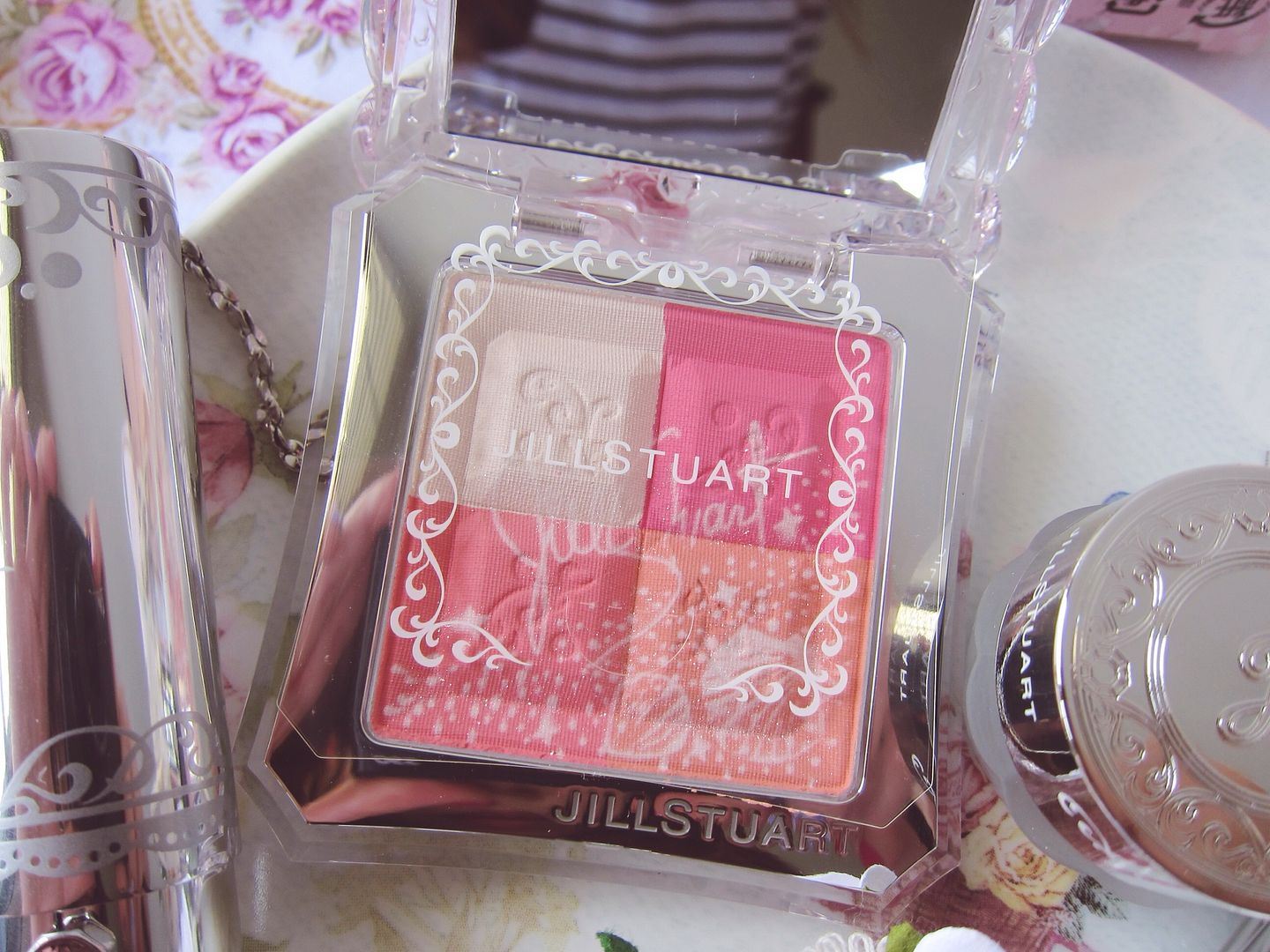 Love the slightly designed pattern on the powder, but it fades out right after you roll your brush over it.
The brush comes with the mix blush compact with a little touch of elegance with swarovski elements.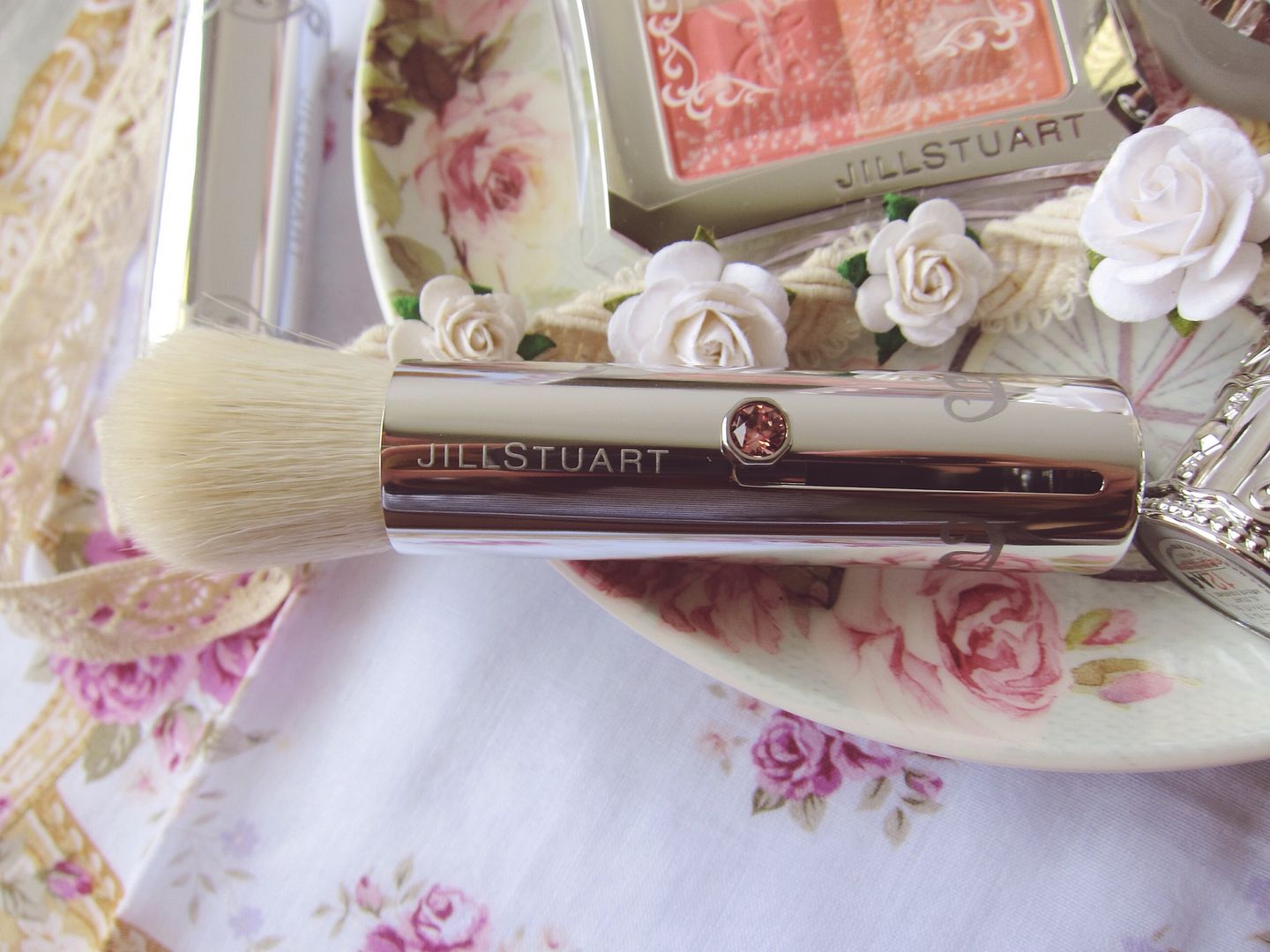 Easy to apply with just one brush.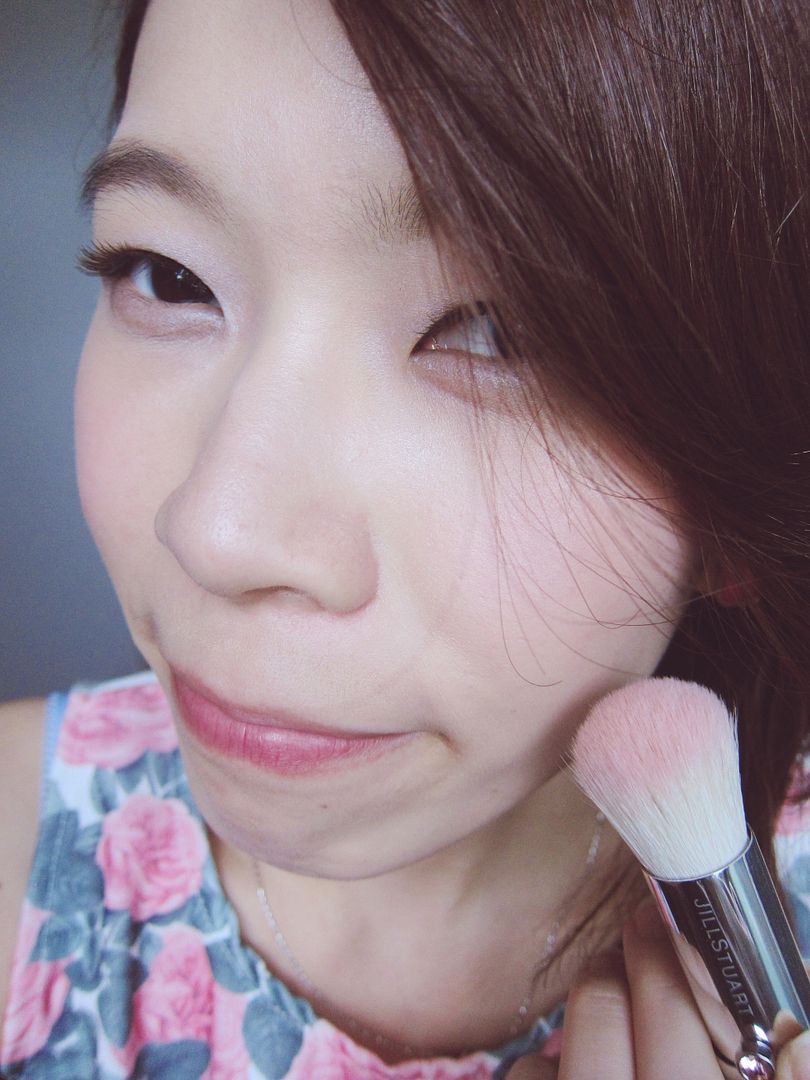 Stain your cheeks immediately in one light touch.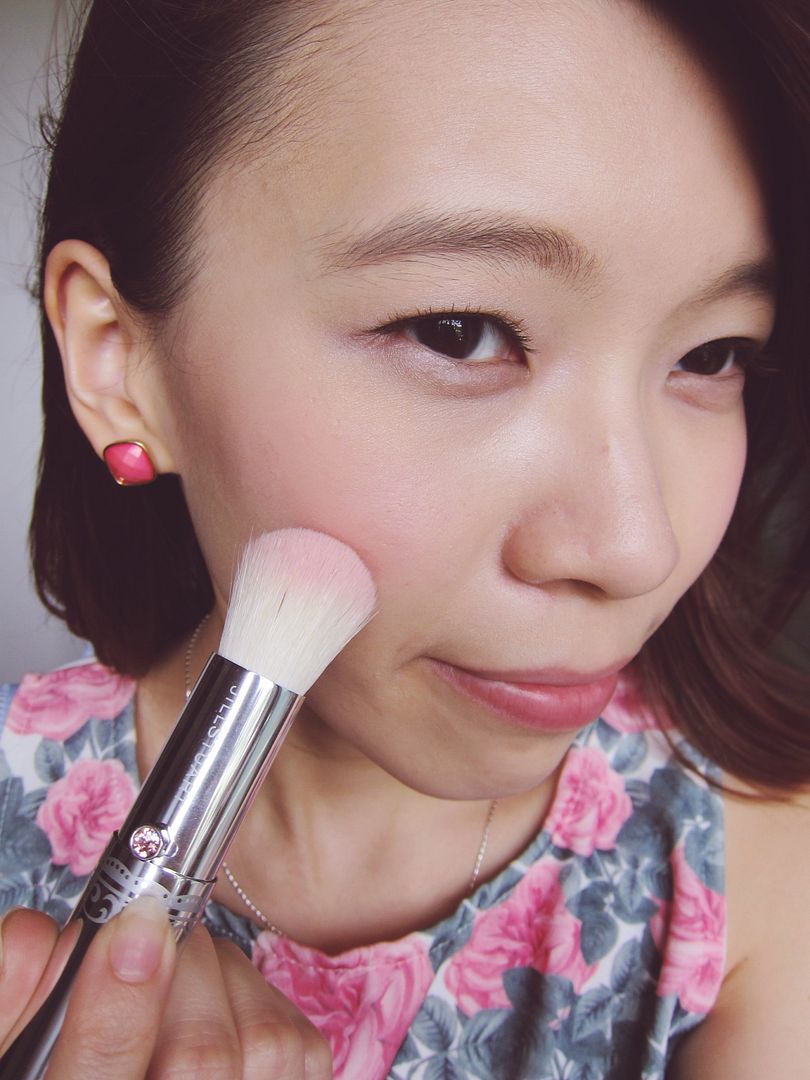 Natural enough to give you a bright looking complexion.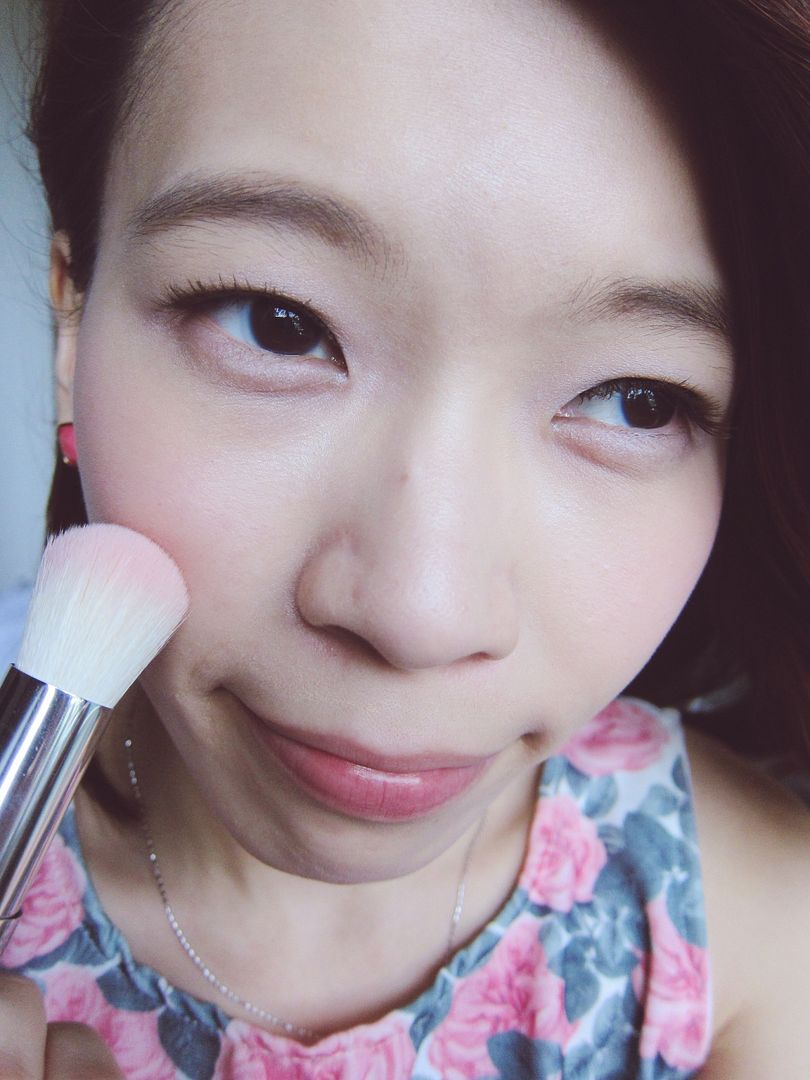 The color does not look too heavy and it's perfect for those who prefer to have natural pink cheeks.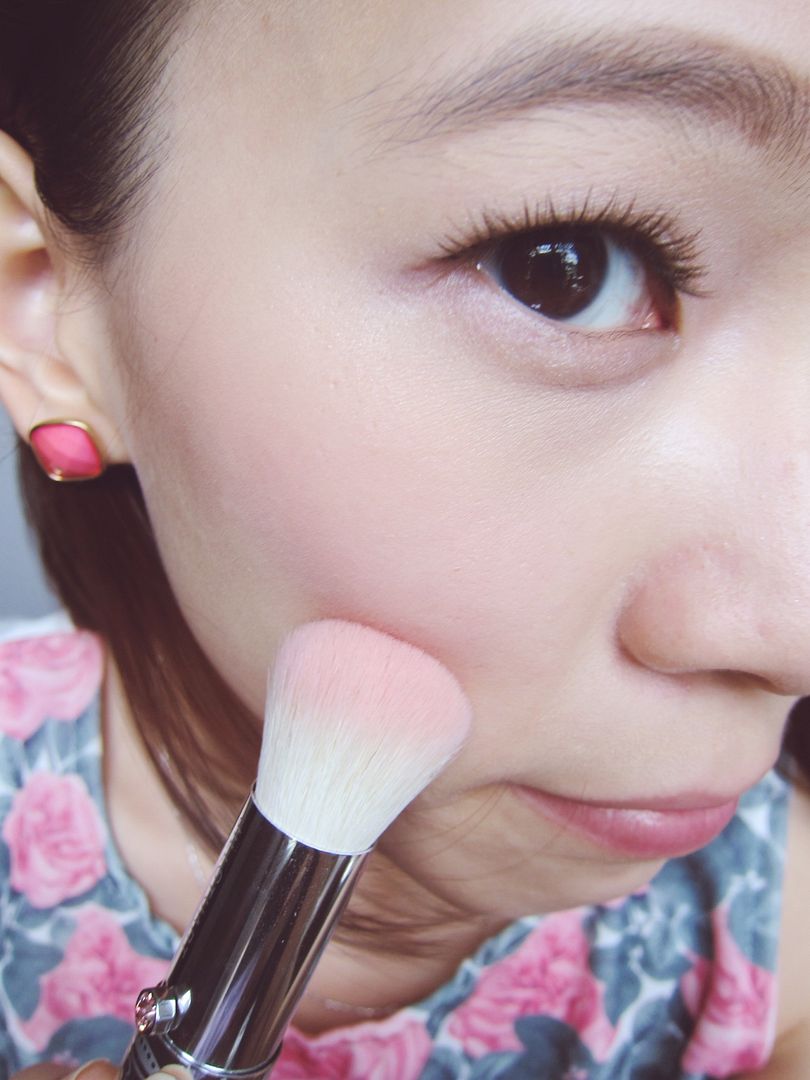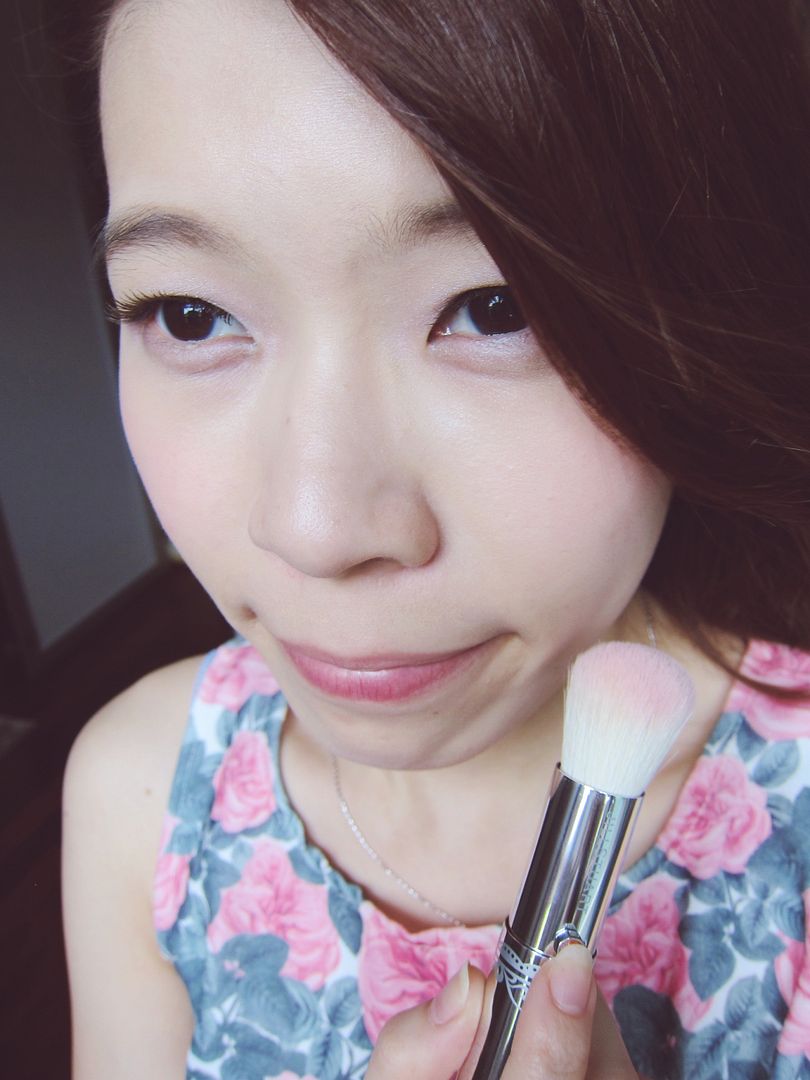 This will now be listed in my Top Fav list.
I have my Top 1st Fav Blusher from Anna Sui and I think this rank 2nd for now.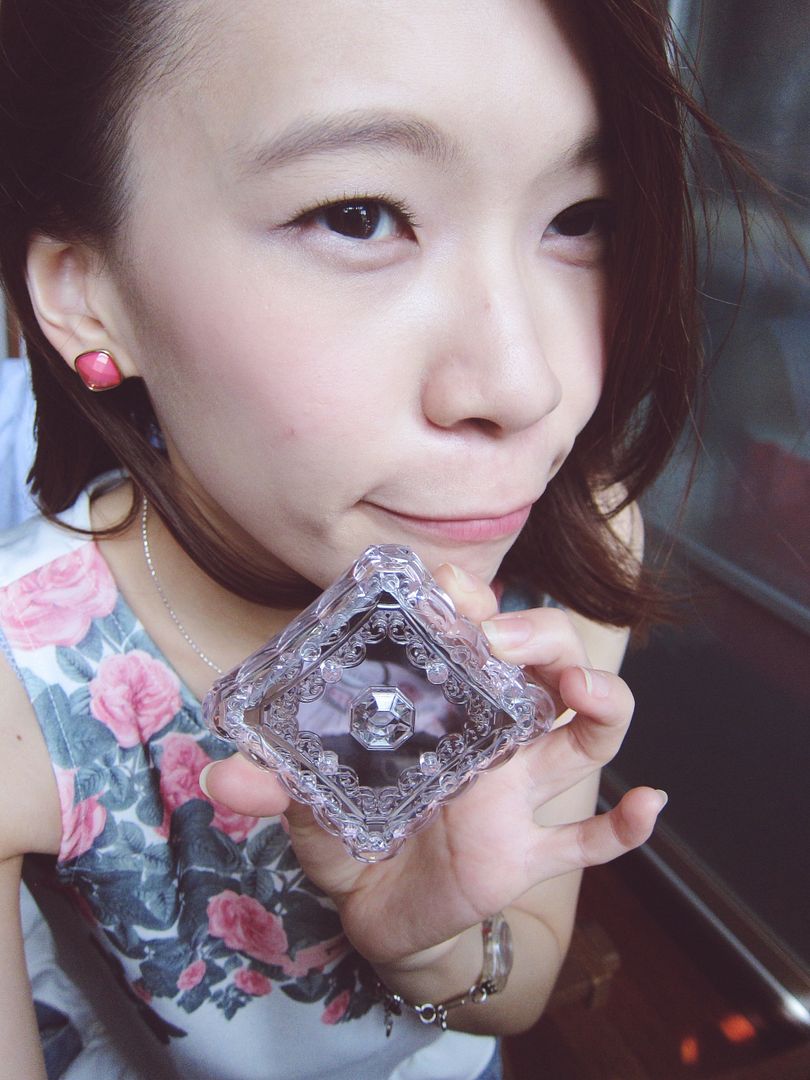 What about the Lasting Gel Eyeliner?
Will it be lasting just like how it's named?!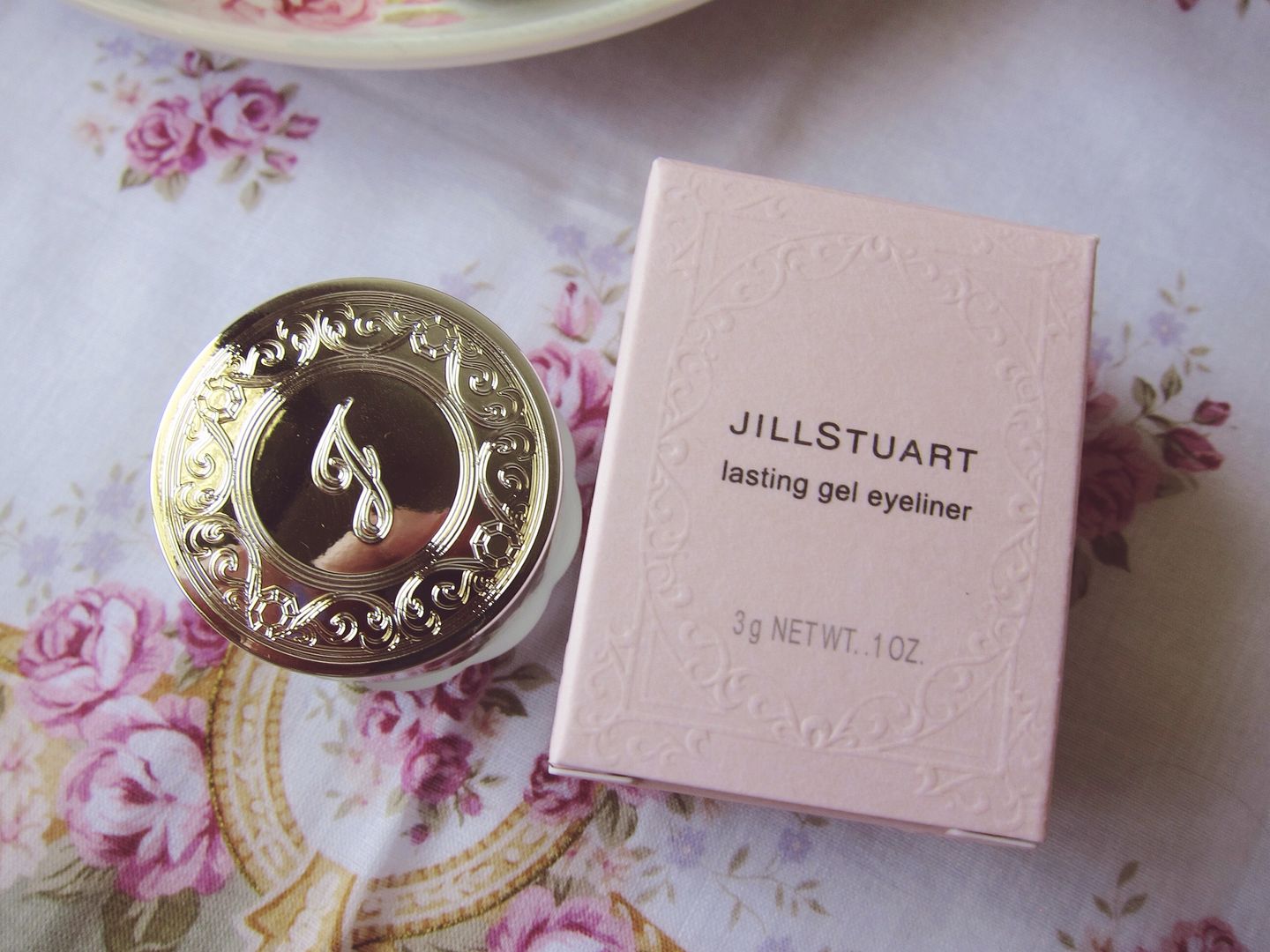 I've picked up the black one, as usual.
Too risky to get brown or blue at such price since I know I won't be using it often.
Gotta stick to the usual color to play safe.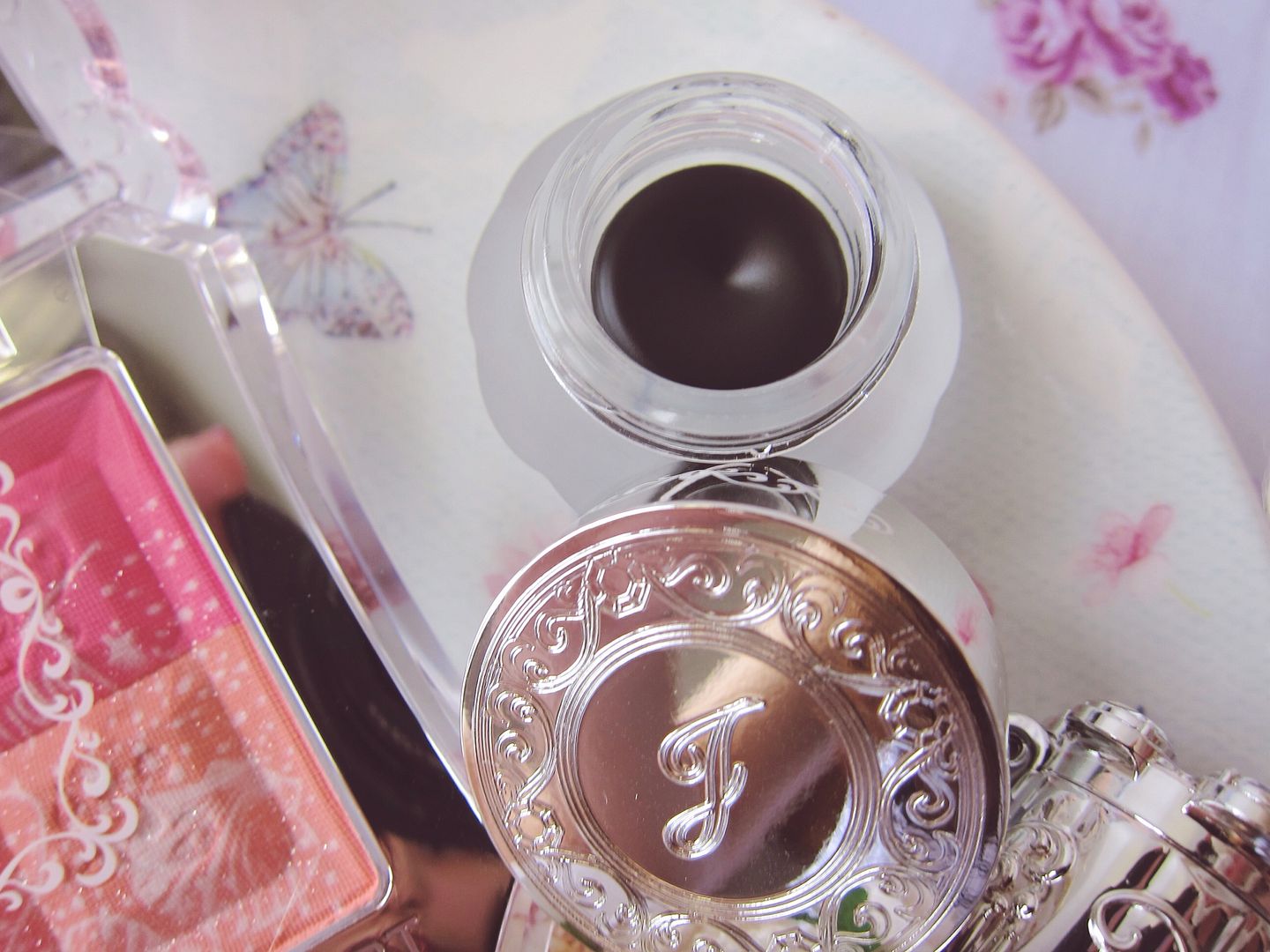 So how's the result, you might wonder?!
Just like how it's named! It's super lasting!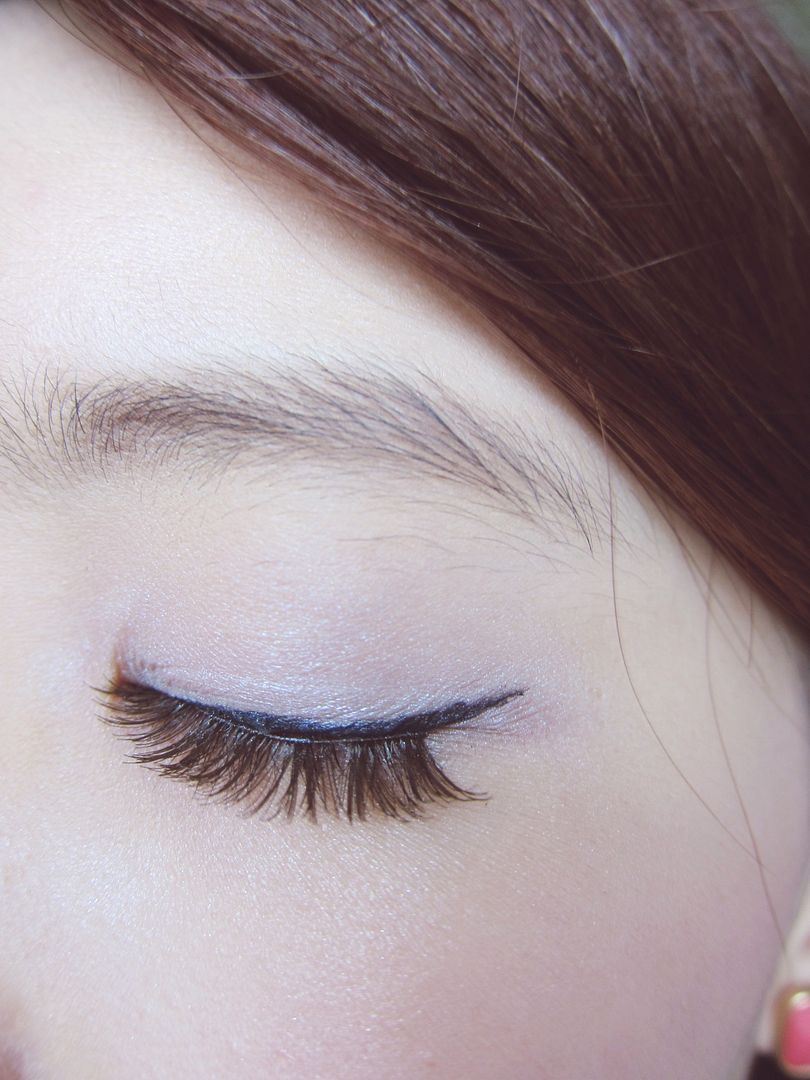 I actually took this after having it on for one whole day.
Still looking perfect on my lids.
No stains at all!!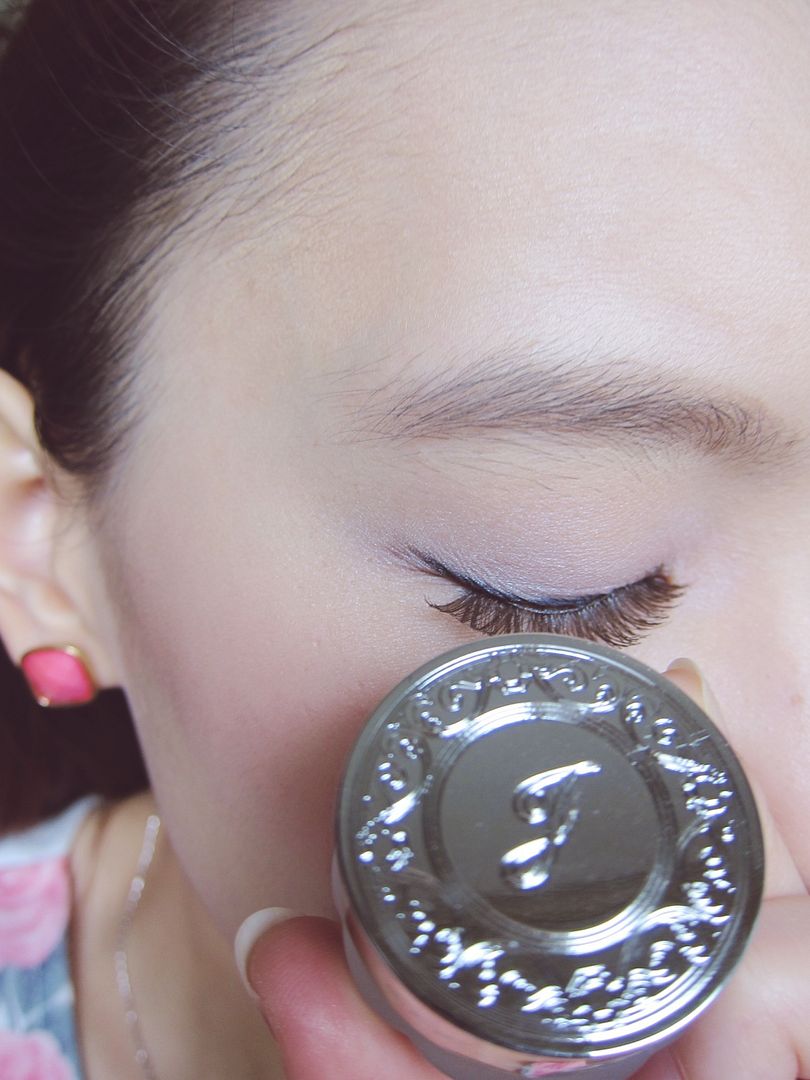 Here's a simple experiment I tried to confirm whether it's water-proof or not!
Drew 2 lines..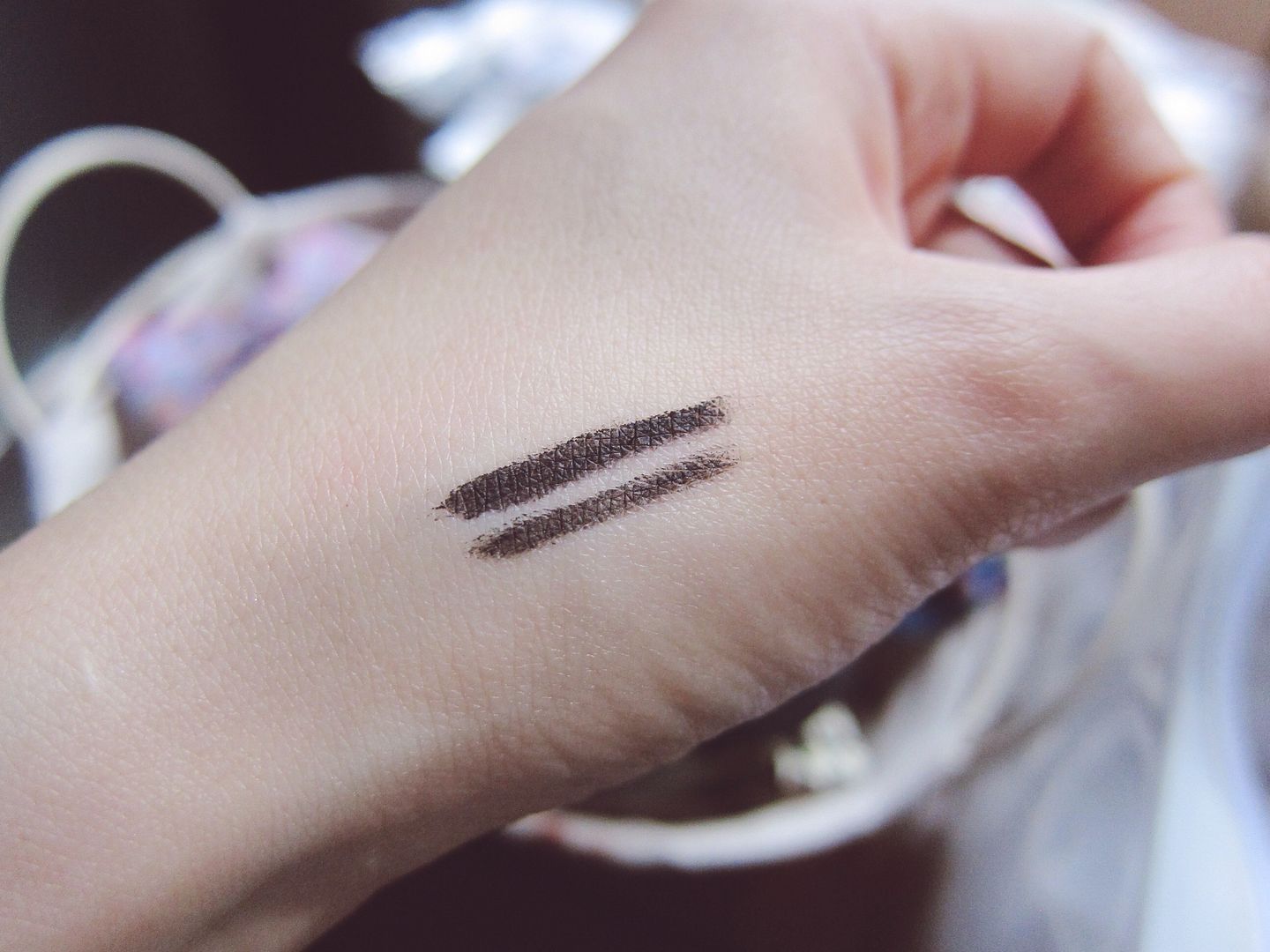 Washed it with water and started rubbing it really hard until my skin turns red (there's a little redness as you can see below).
Still, it does not stain or smudge not even a single bit.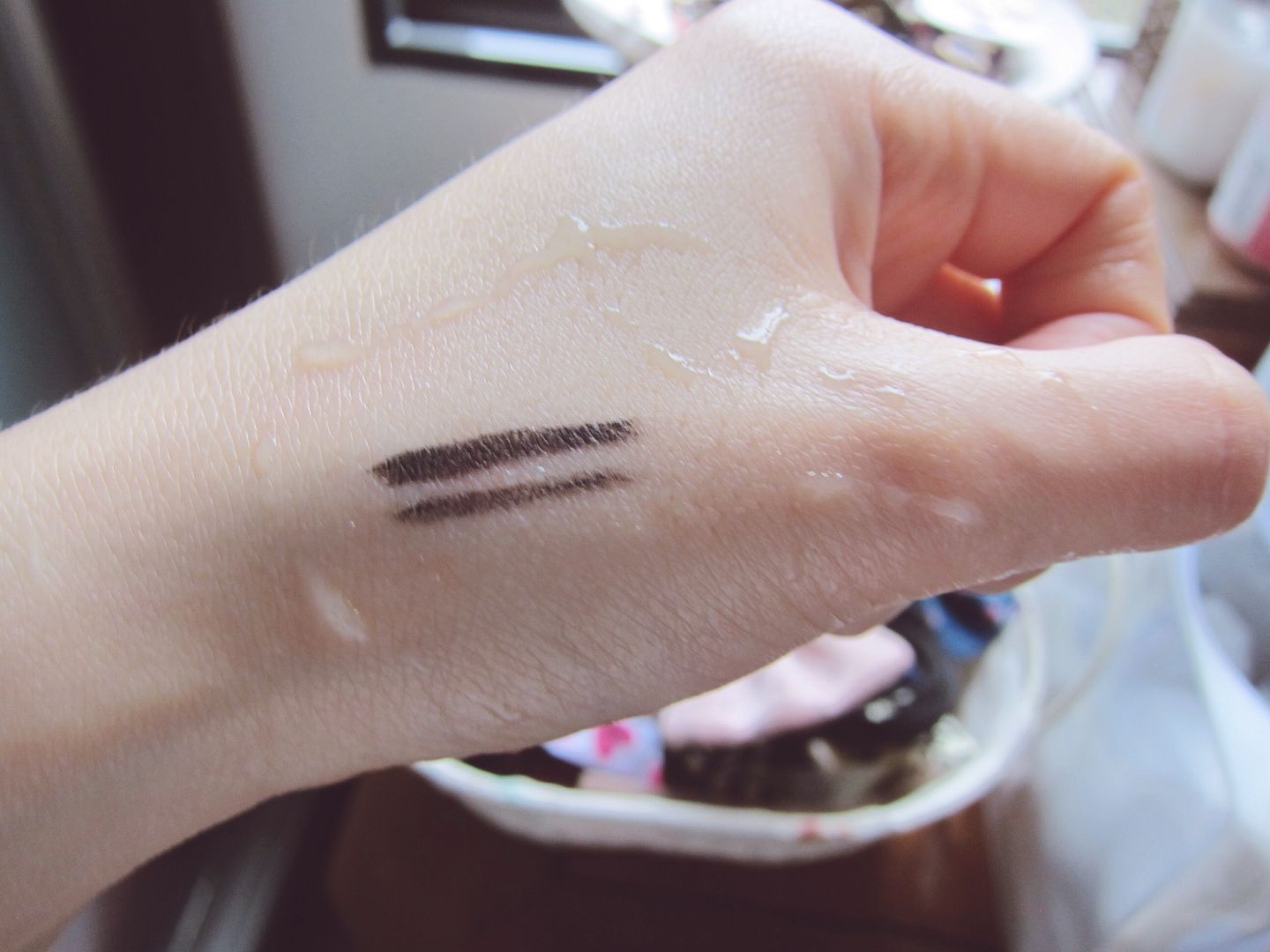 Invest in this the next time when you're running out of eyeliners.
Way much better than BOBBI BROWN's gel eyeliner.
Previously, I was using BOBBI BROWN's gel eyeliner and it was a mess!
Stains so badly and I don't get it why it was voted as the best Gel Eyeliner by experts?!
Get this instead as it costs about the same.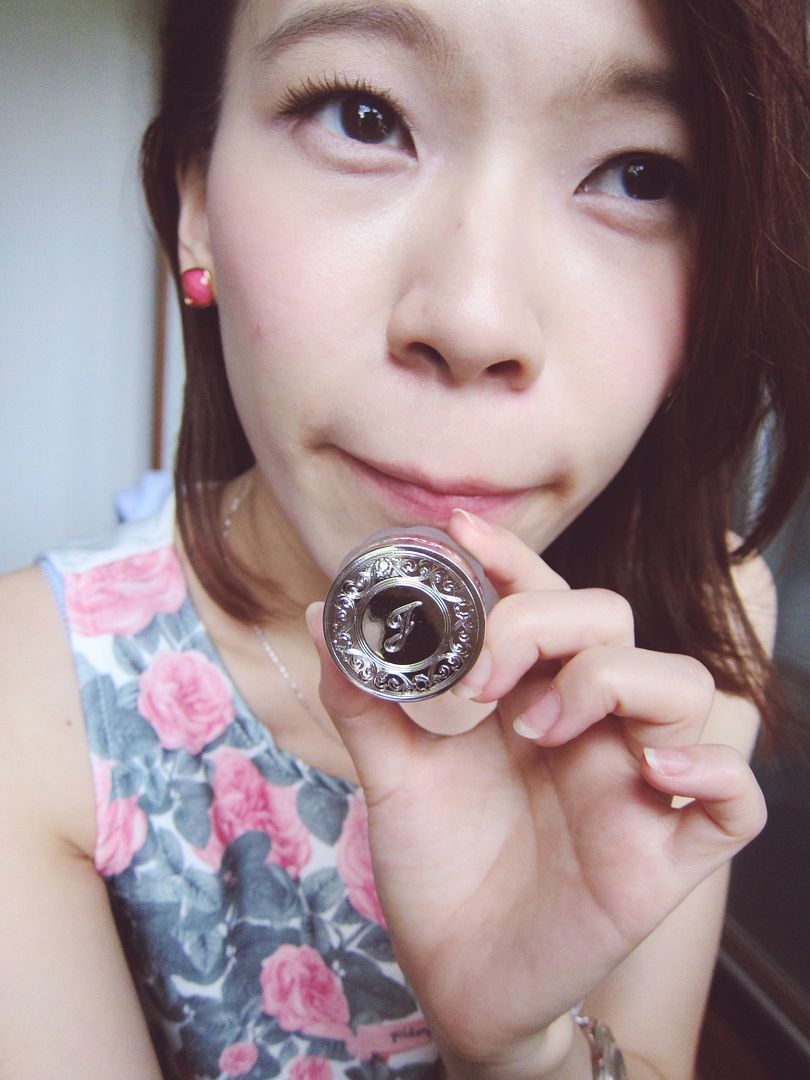 You'll gonna love this!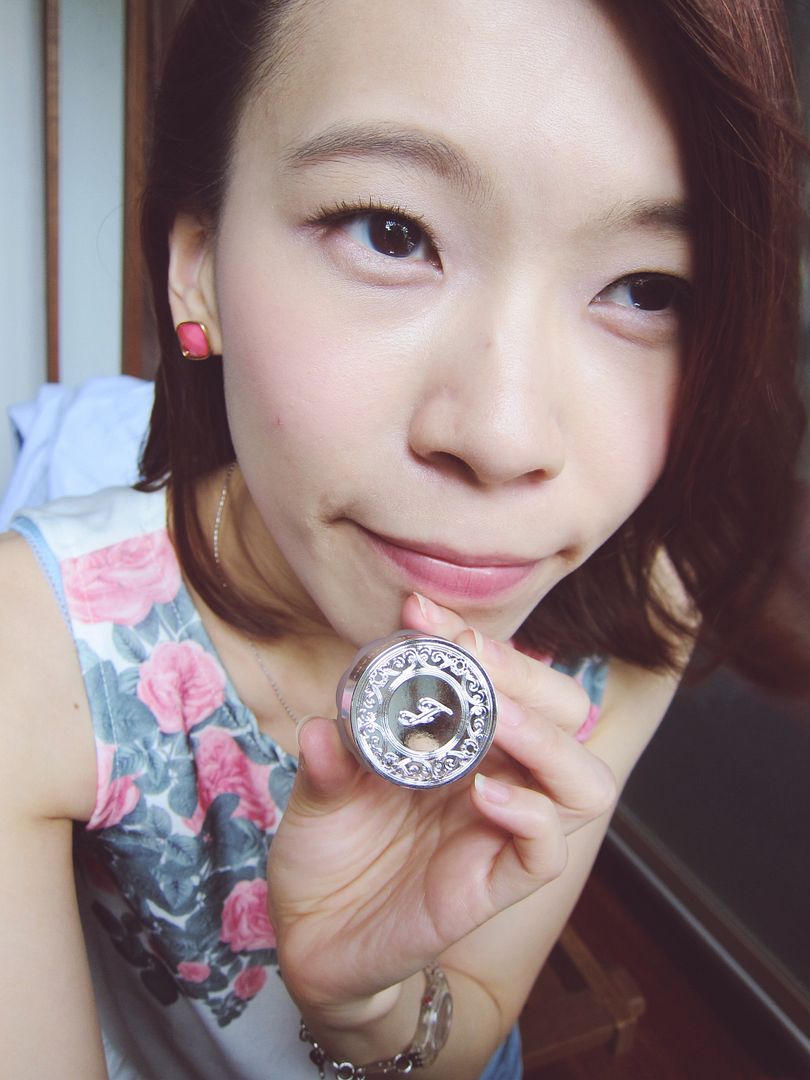 Gonna start promoting this Lasting Gel Eyeliner to my friends from now on.
I guess I will stick to this not until another super item brings this down.
Lip Blossom is another must-have item for lipstick lovers.
It makes your lips look fuller and gives a healthy flush to it.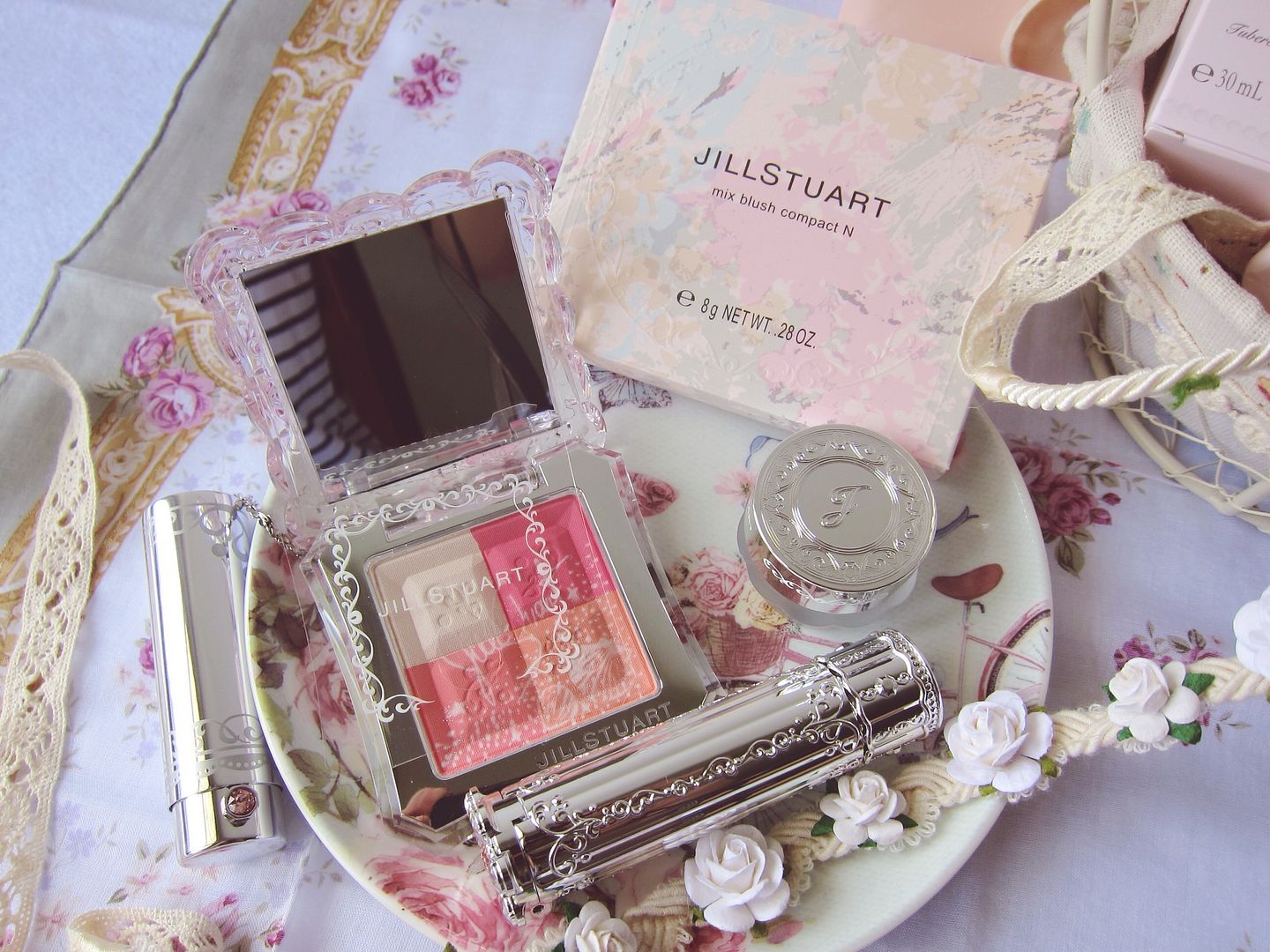 Another reason I got it also was because of the super lovely packaging.
I just simply love lipstick though I sometimes forget to bring it out with me.
Look at the blossom design on the cap.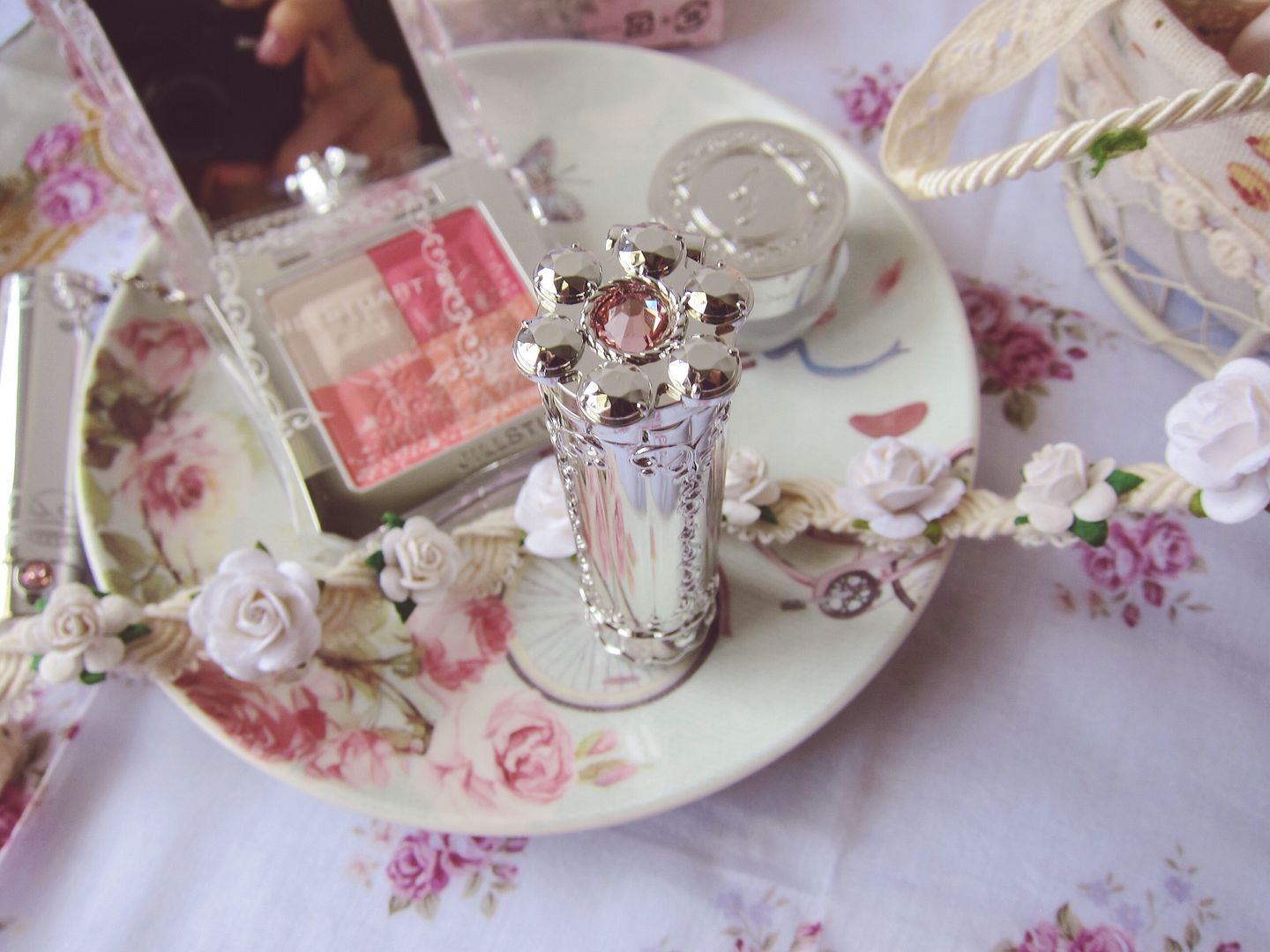 Beneath the blossom design, there's actually a mirror.
The mirror does not help much cos it was designed too small which makes it very hard to see.
Just treated it as part of the design! haha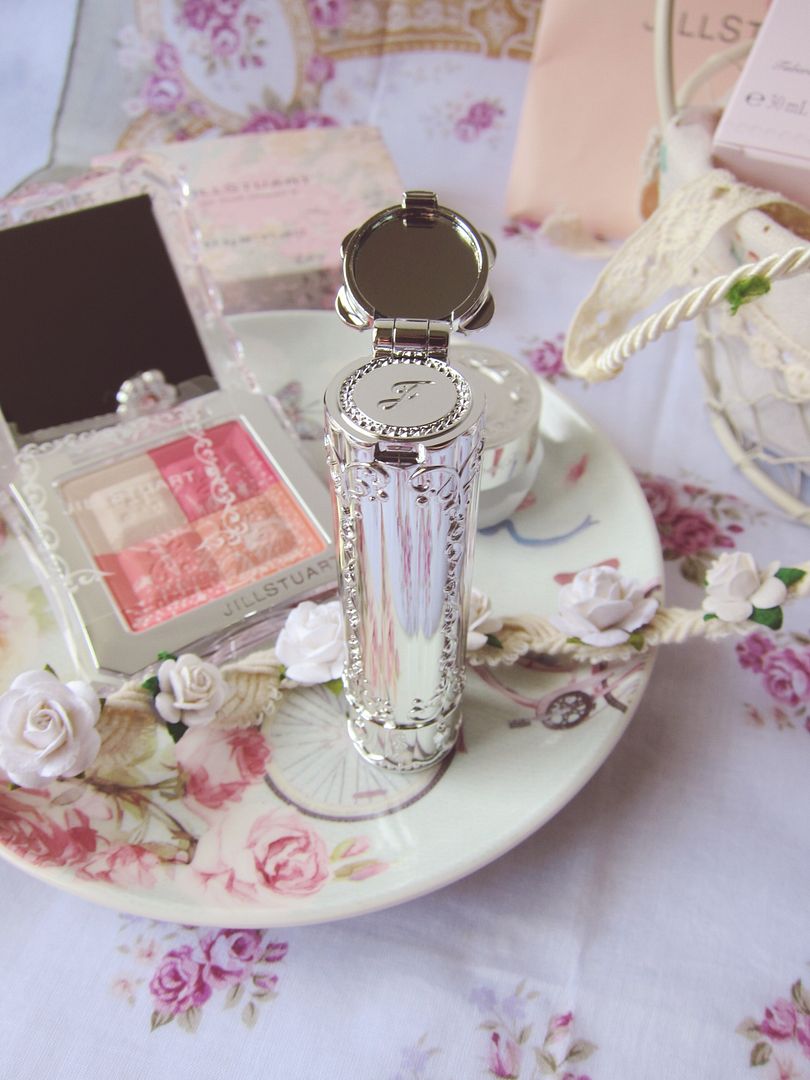 This Lip Blossom for this Summer Collection comes in 3 shades.
I've totally got no idea which to get and the only way to pick the right one is to pick the most sellable one.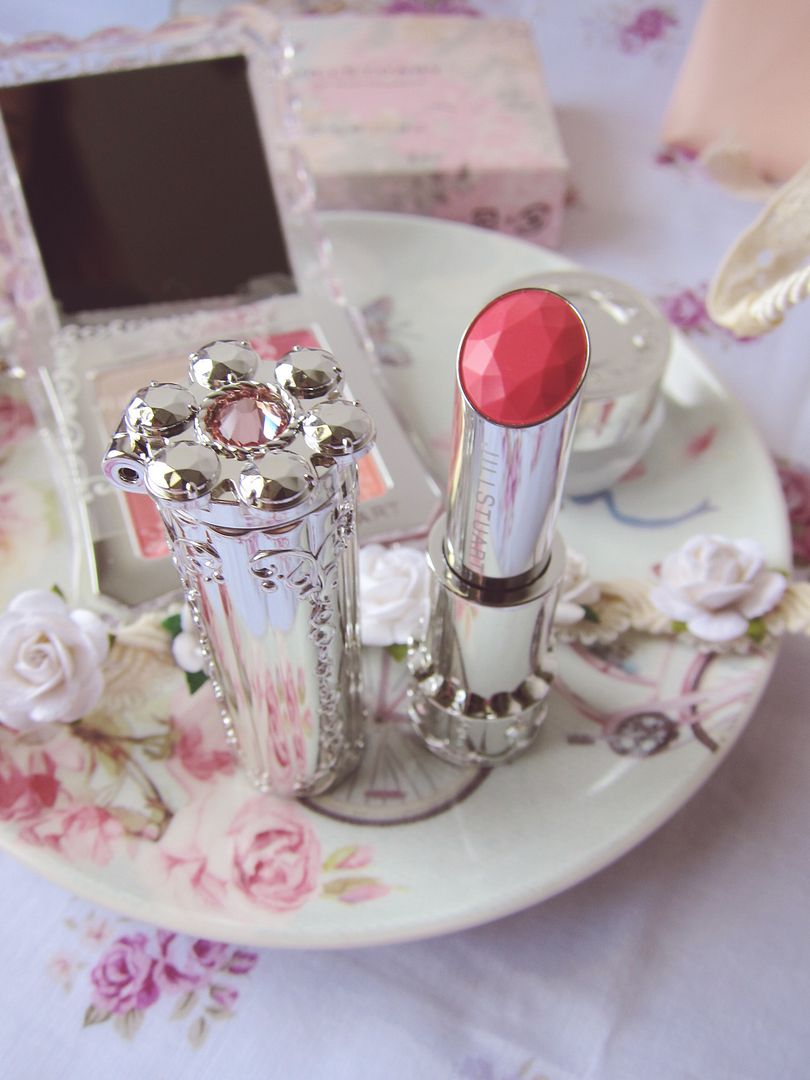 This color is not too light and not too dark which gives you plump looking lips.
It's the Limited Edition '10 Cherry Blossom' Color.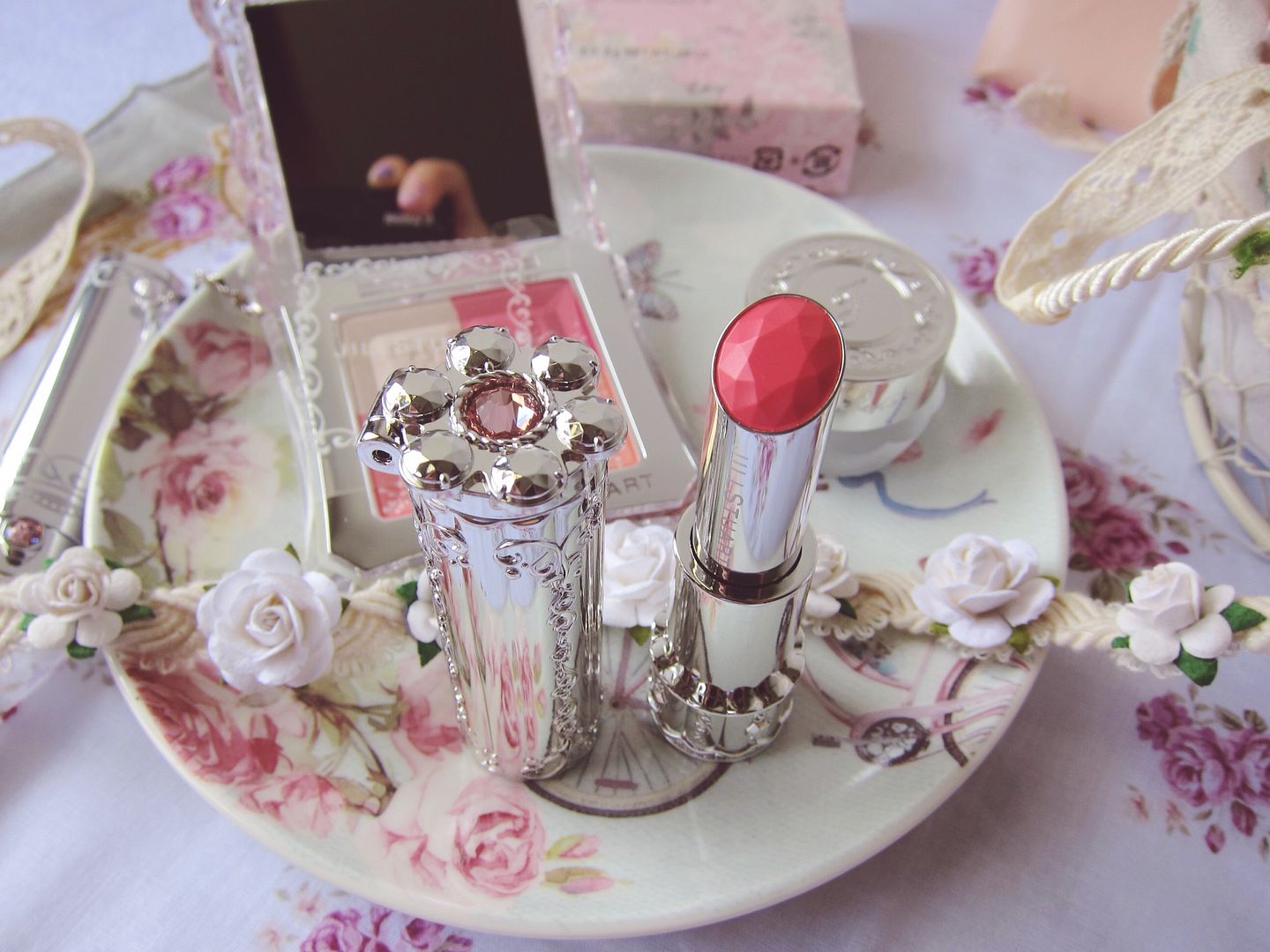 Before putting it on..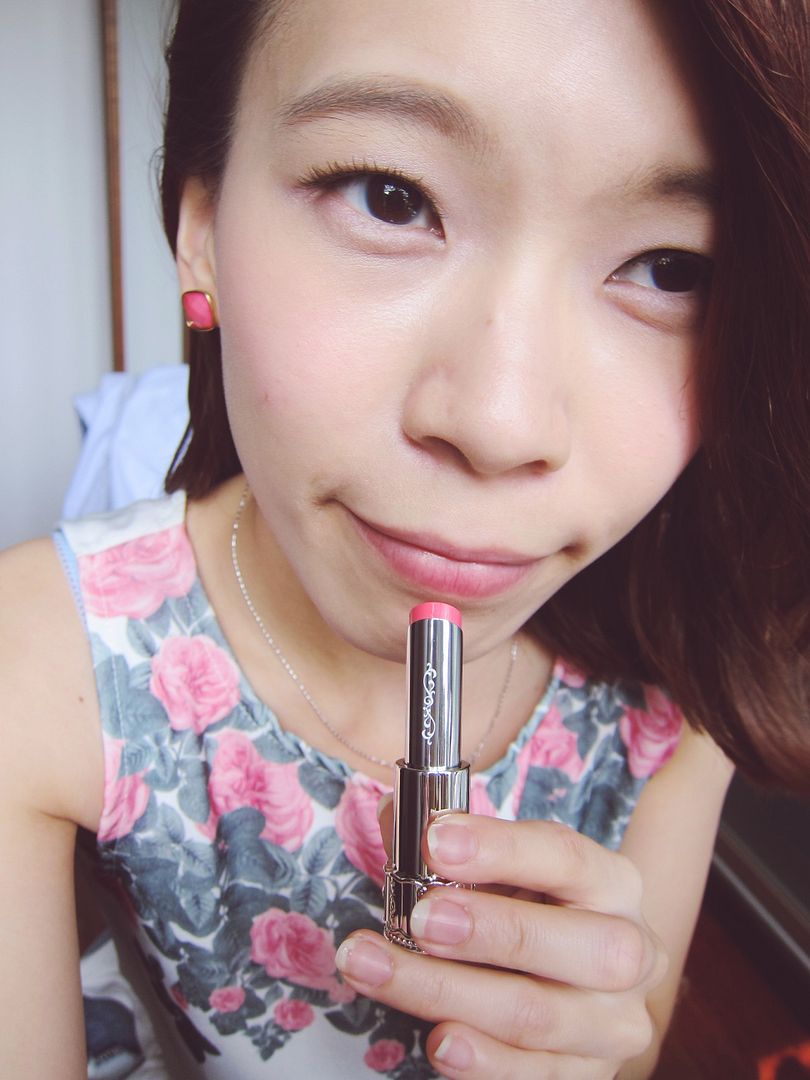 Here's the lip color with moisture effect.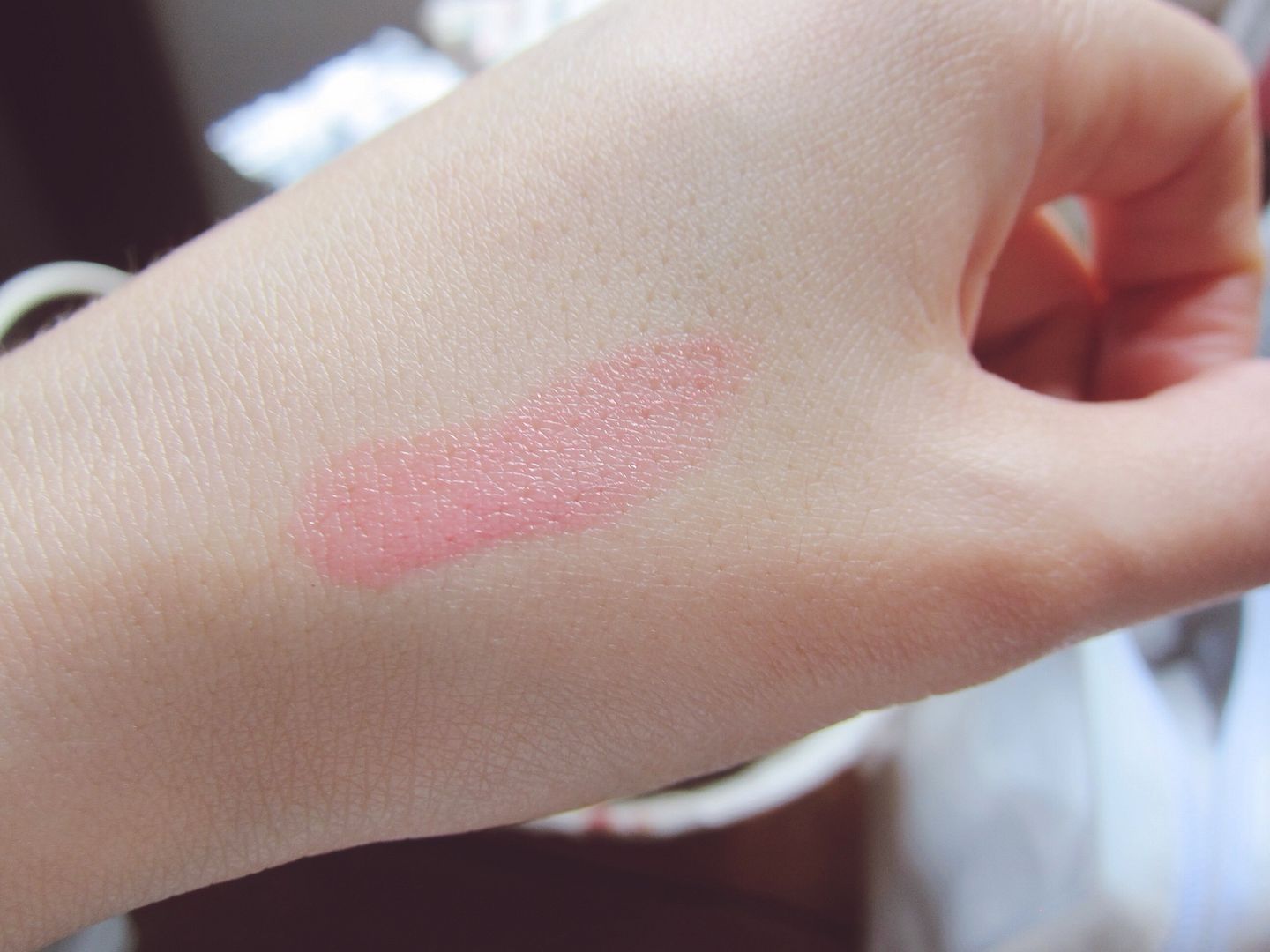 Here's how it looks like on my pale and dry lips.
Such sweet lips with the sweet lip blossom.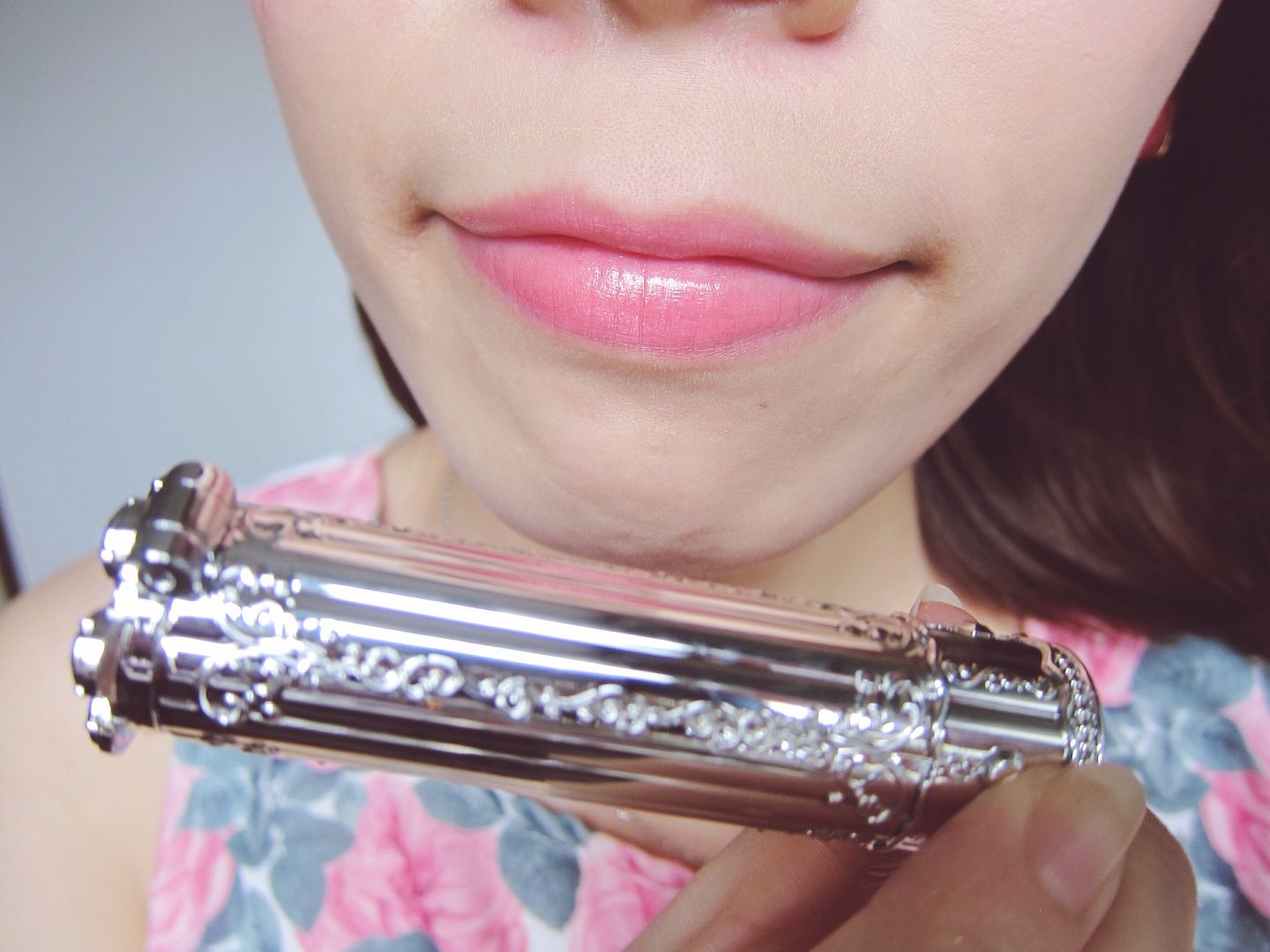 It's a Must-Have this Summer!
Here's the finish look.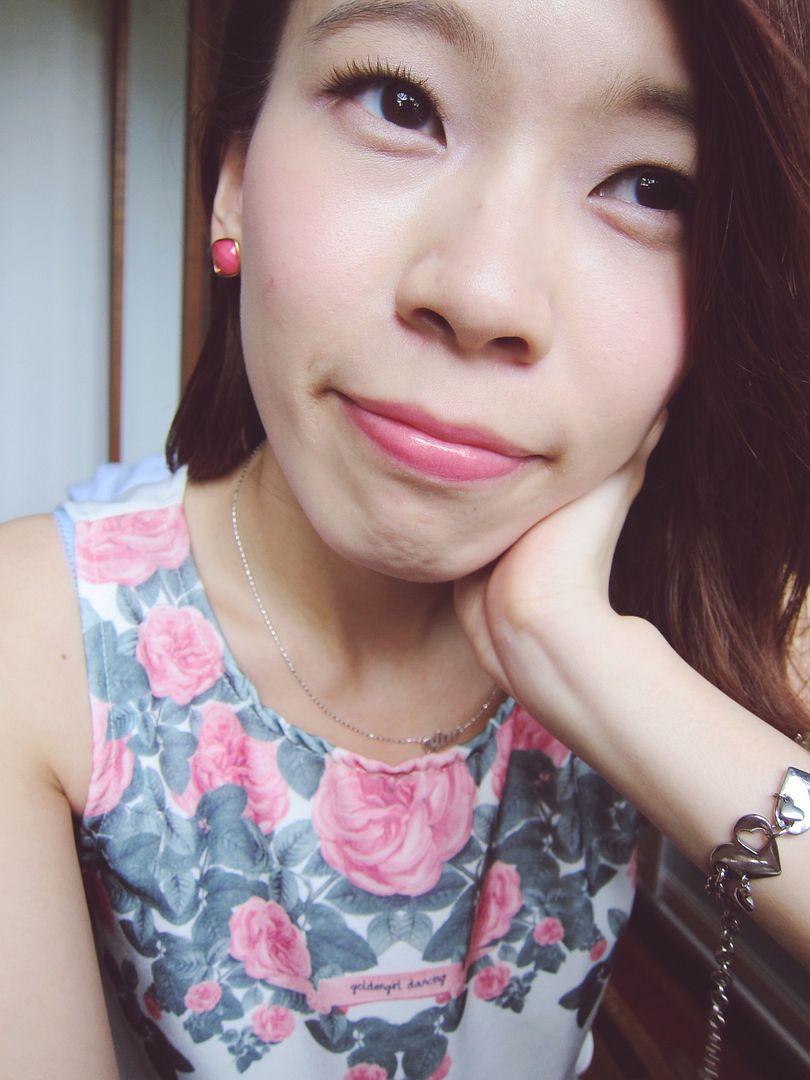 Ain't this look natural?
Great look to go with casual outfit for the weekend.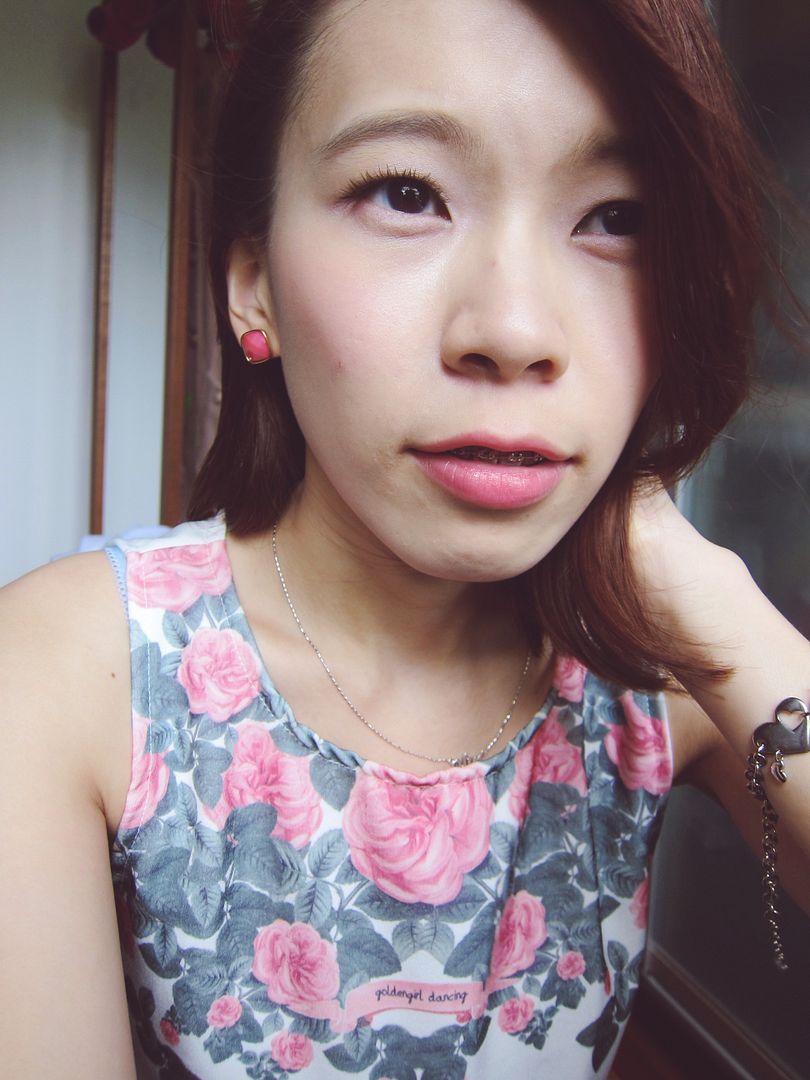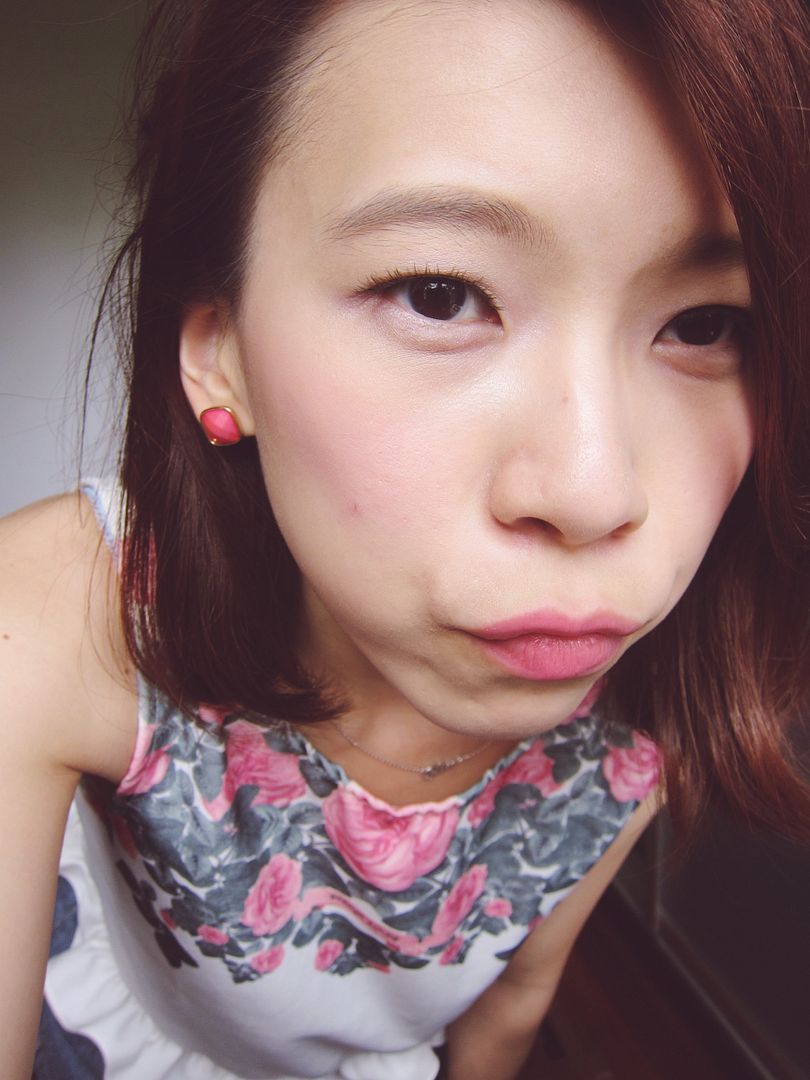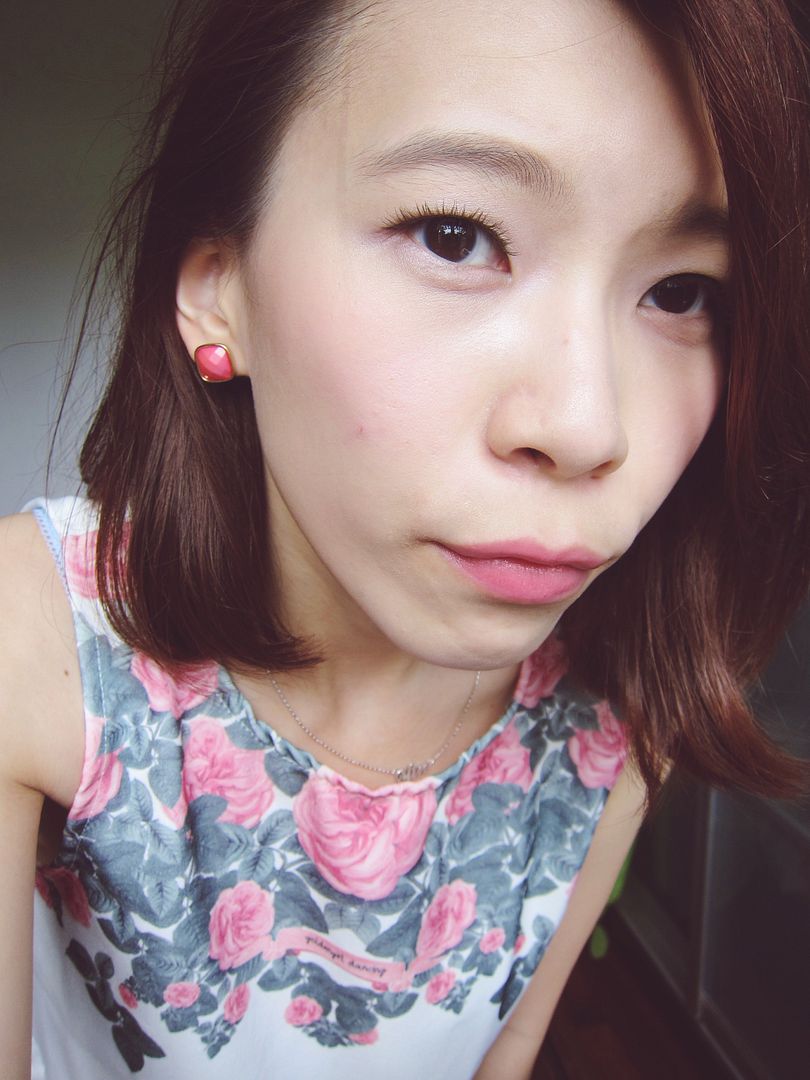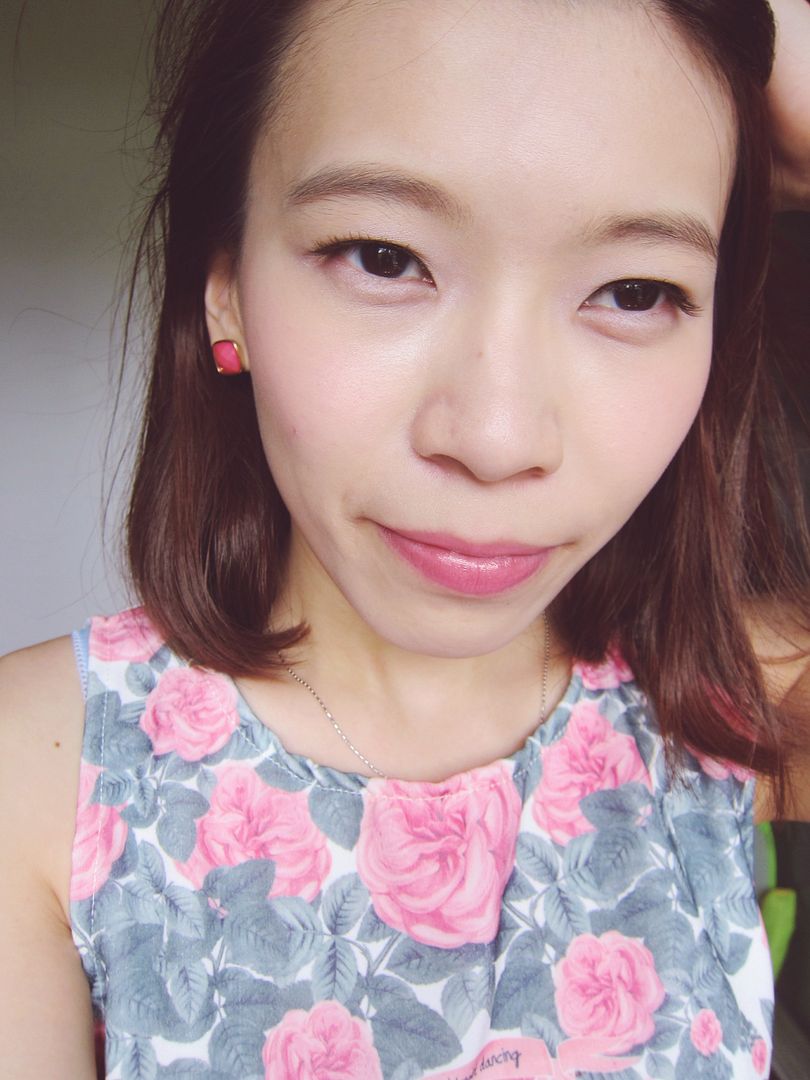 So after all the reviews done, now you know what to get for this SUMMER uh!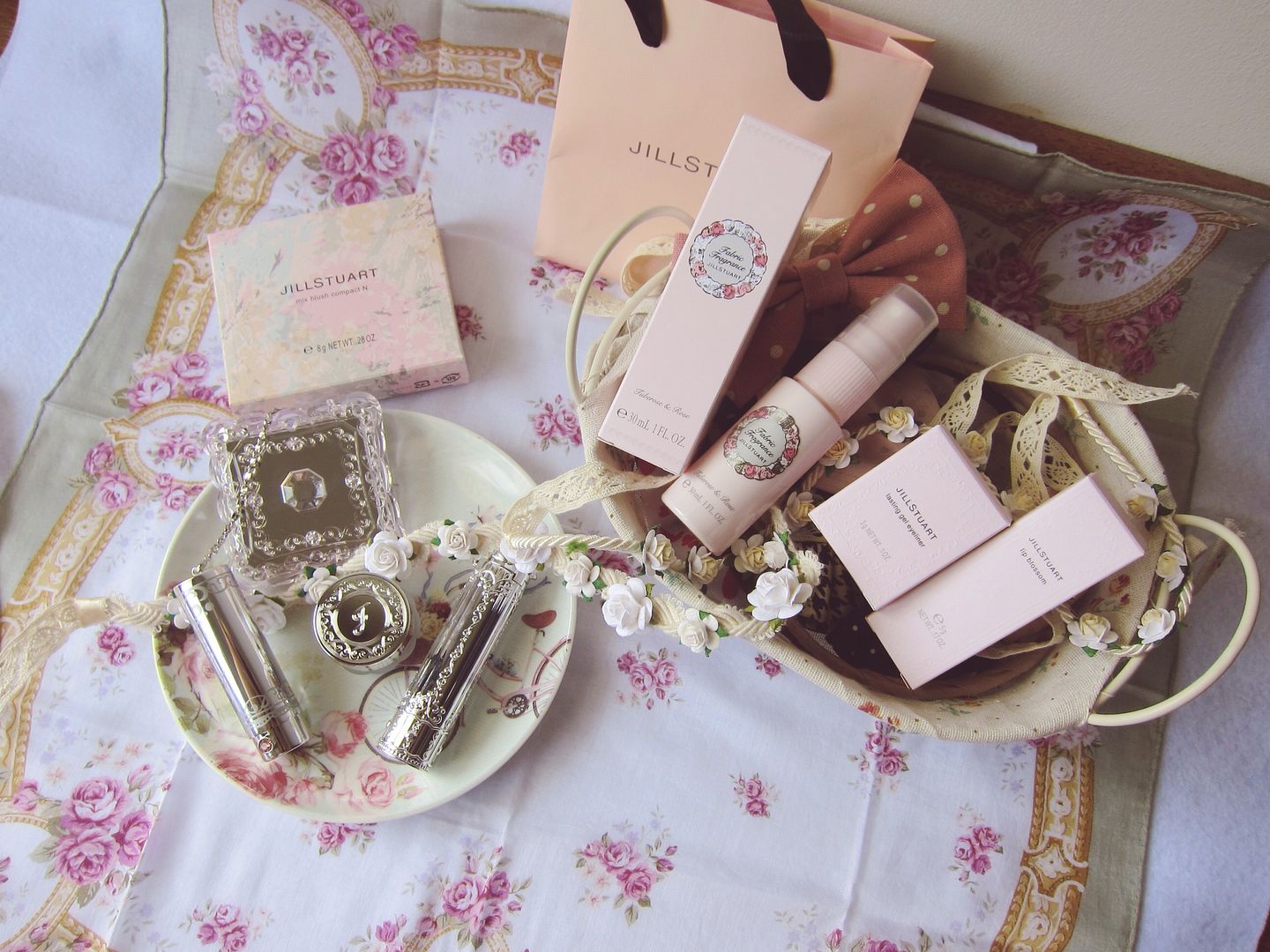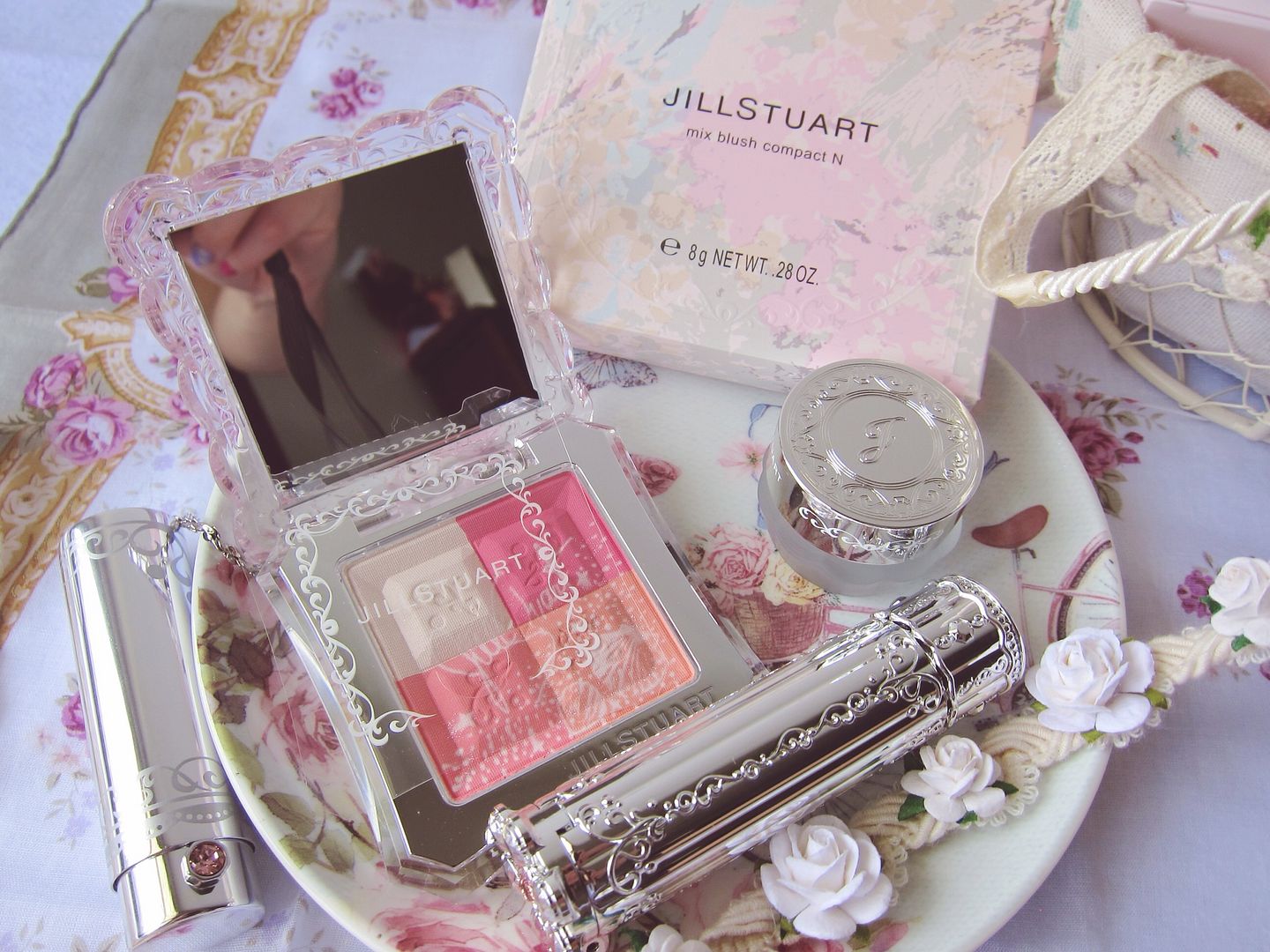 Jill Stuart Summer Collection 2014
Mix Blush Compact N (2 variations, Limited Editions) 4,860yen
Lip Blossom (3 shades, 1 Limited Edition)  3,024yen
Lasting Gel Eyeliner 2,484yen
For more information, kindly visit their official website at
http://www.jillstuart-beauty.com/top.php
[divider type="thin"]