Jelly Bunny Malaysia: Shoe Haul
Just pick a fashion item and ask women whether they like it or not.
I bet most women will give you a "YES"!
Women love buying anything and everything if money is just enough for them.
You see, this is just part of women's nature!
Most women go wild over bags and of course shoes too, and when shoes get as comfy as this Jelly Bunny brand, no wonder women will go senseless when it comes to shopping for Jelly Bunny shoes.
So do I…
I bought about 10 pairs(2 are not in this pic below as I bought it separately from my first buy) early this year during their  END SEASON SALE with DISCOUNTS UP TO 80% off.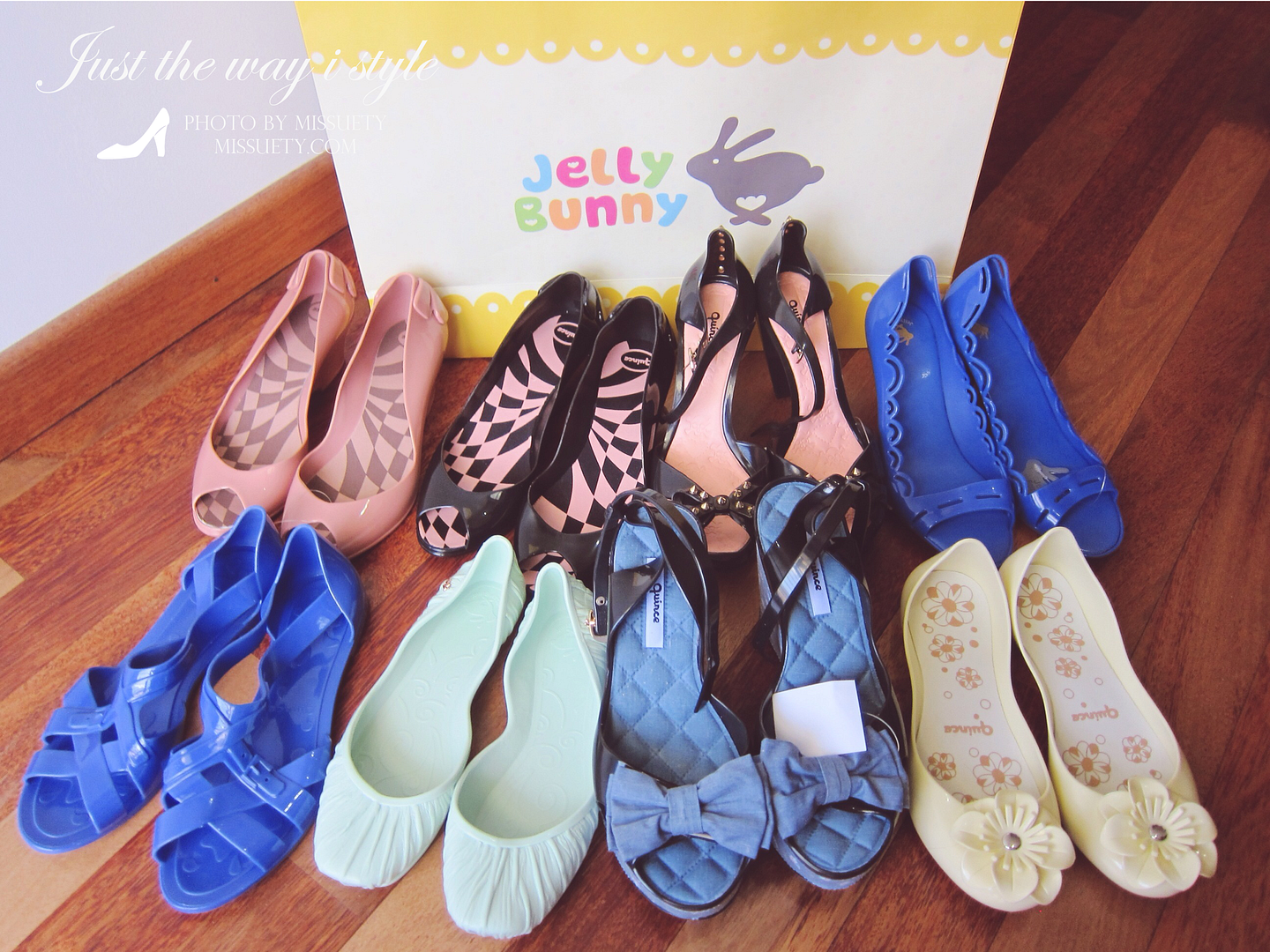 It costs only about RM17.90-RM59.90 per pair depending on the design.
So cheap and comfy, of course gotta buy a bunch back.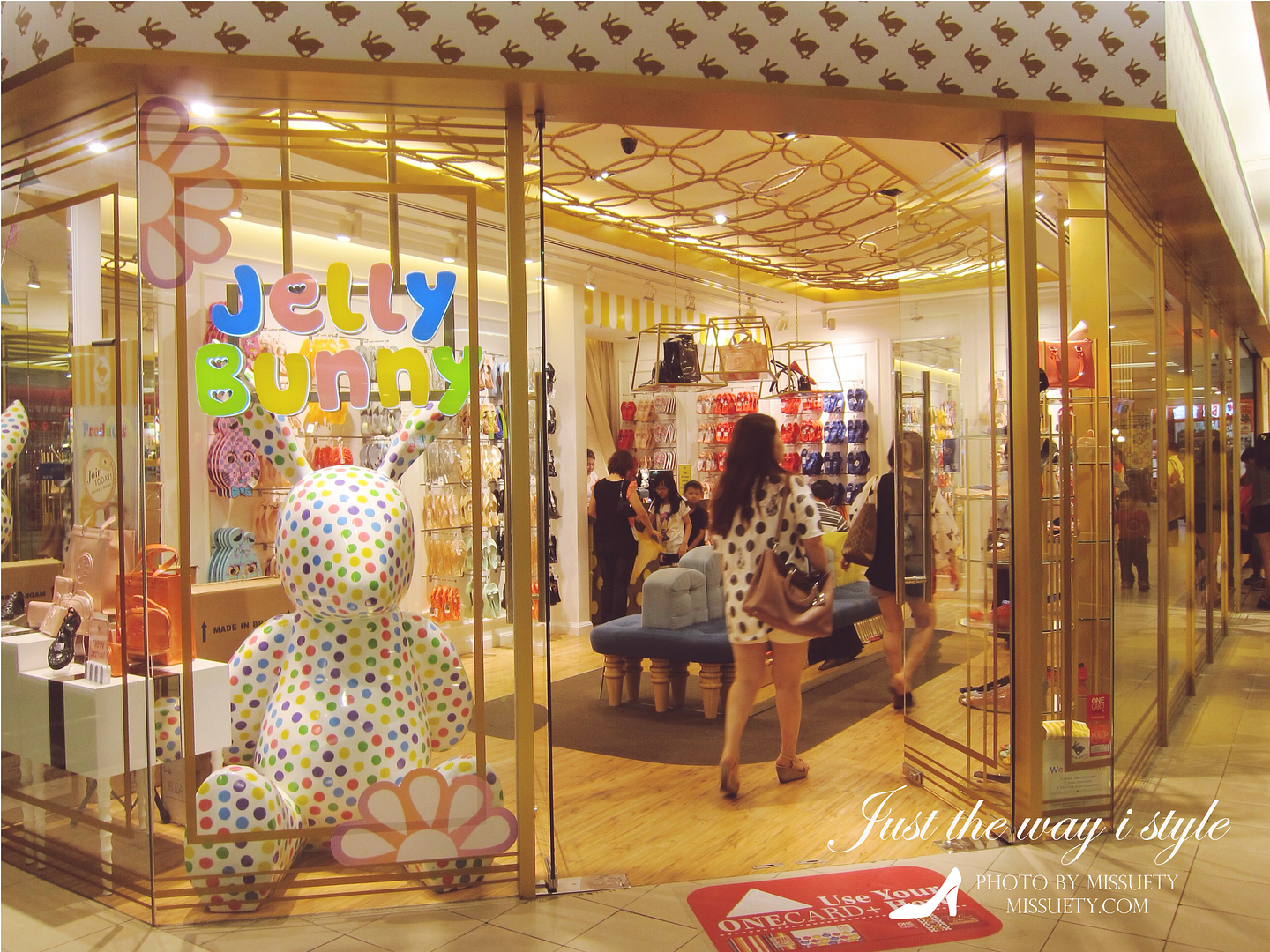 So back early this year, I visited JELLY BUNNY in One Utama Shopping Mall and got a total of 9 pairs from here.
Mumsie bought almost 10 pairs too and we walked out with several big bags of 19 pairs in total that day.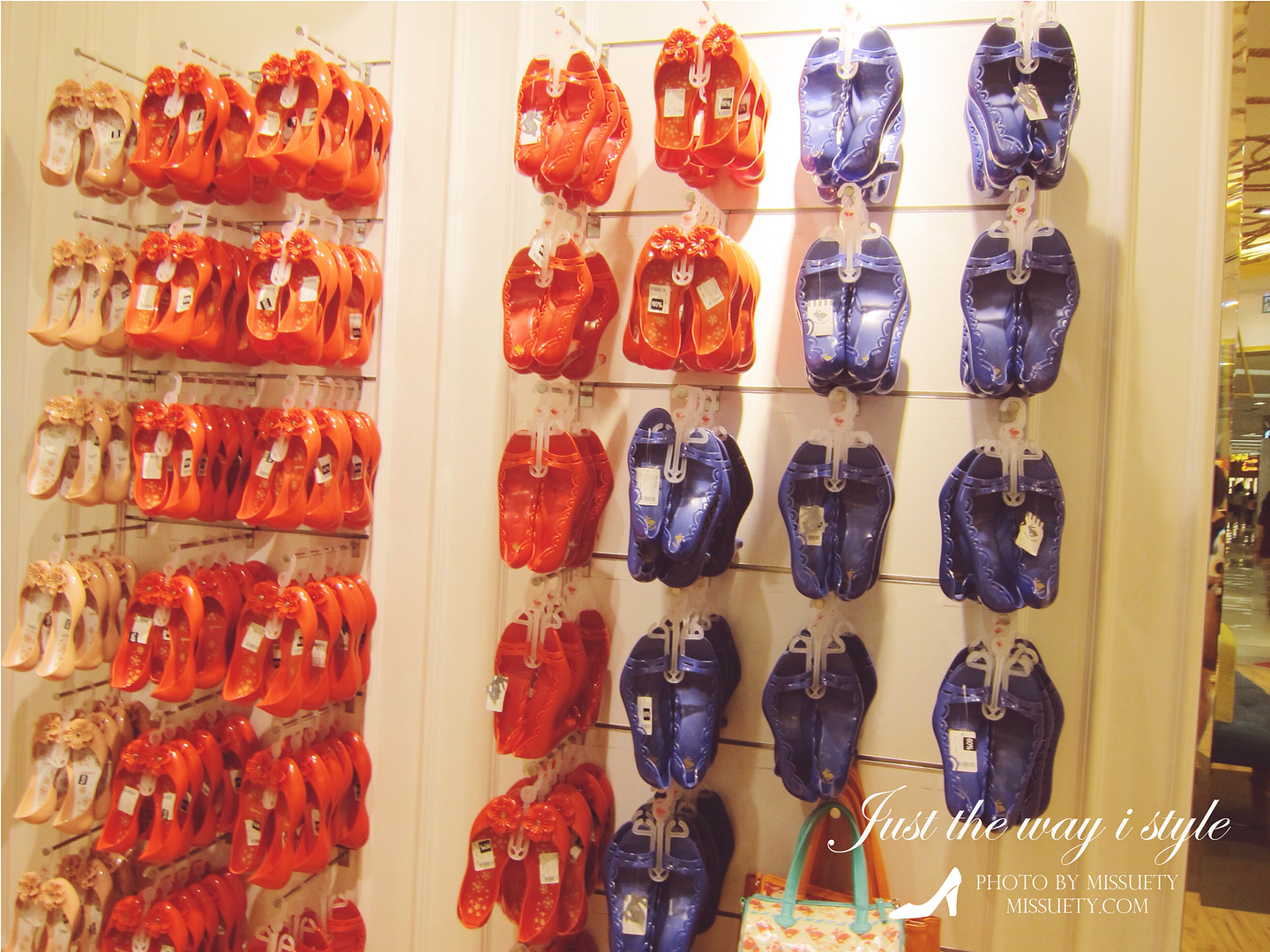 These were all 80% OFF and after discounts, it's about less than RM30 (about RM17.90 – RM30).
Some were bought intended for work as I prefer wedges over heels as I walk around a lot for my work.
So with the super cheap price during their SALES, I cannot resist from getting all those wedges for work and ended up with 8 pairs that day.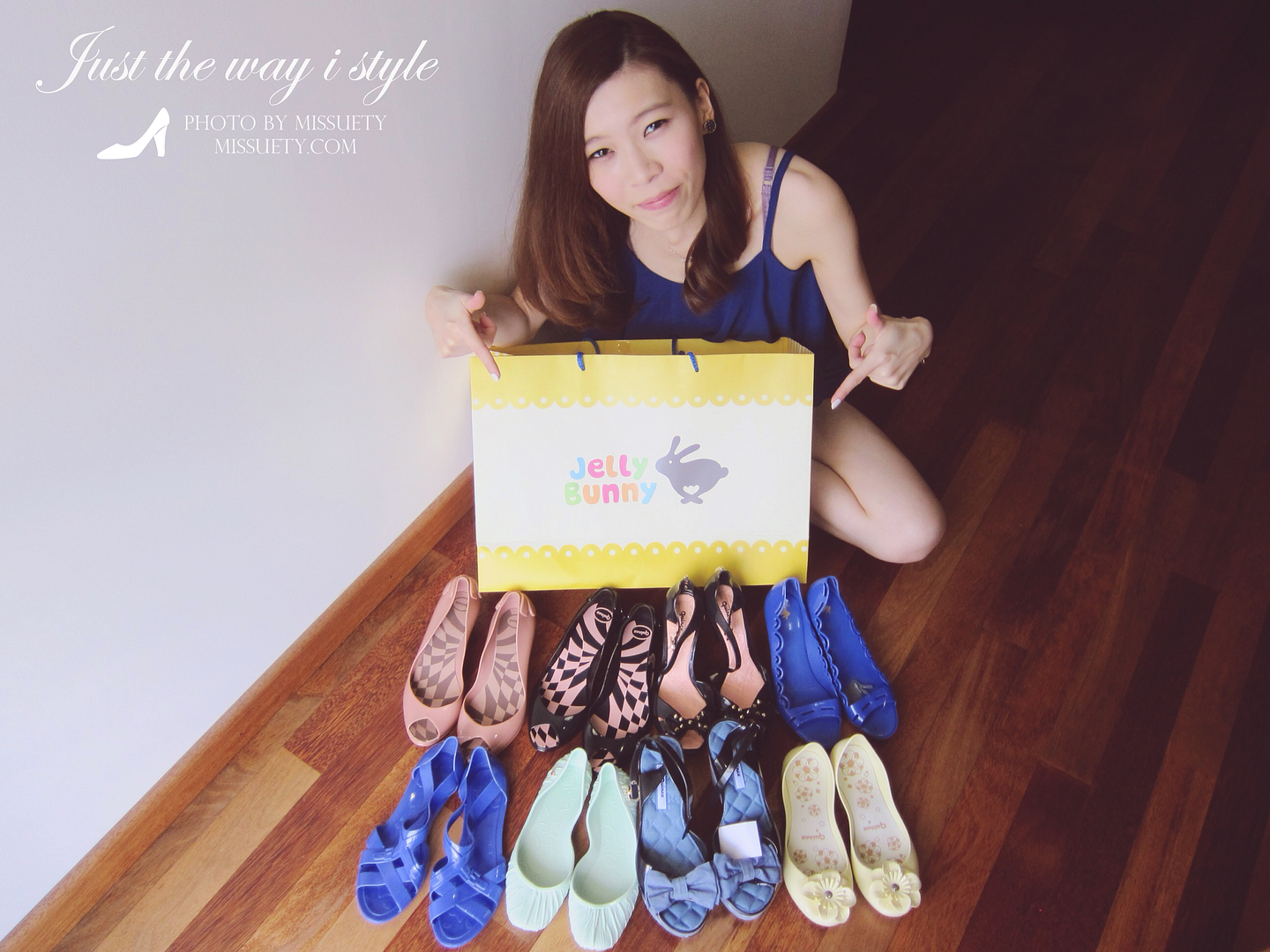 Looking  very happy that day and am satisfied with my great buys from JELLY BUNNY.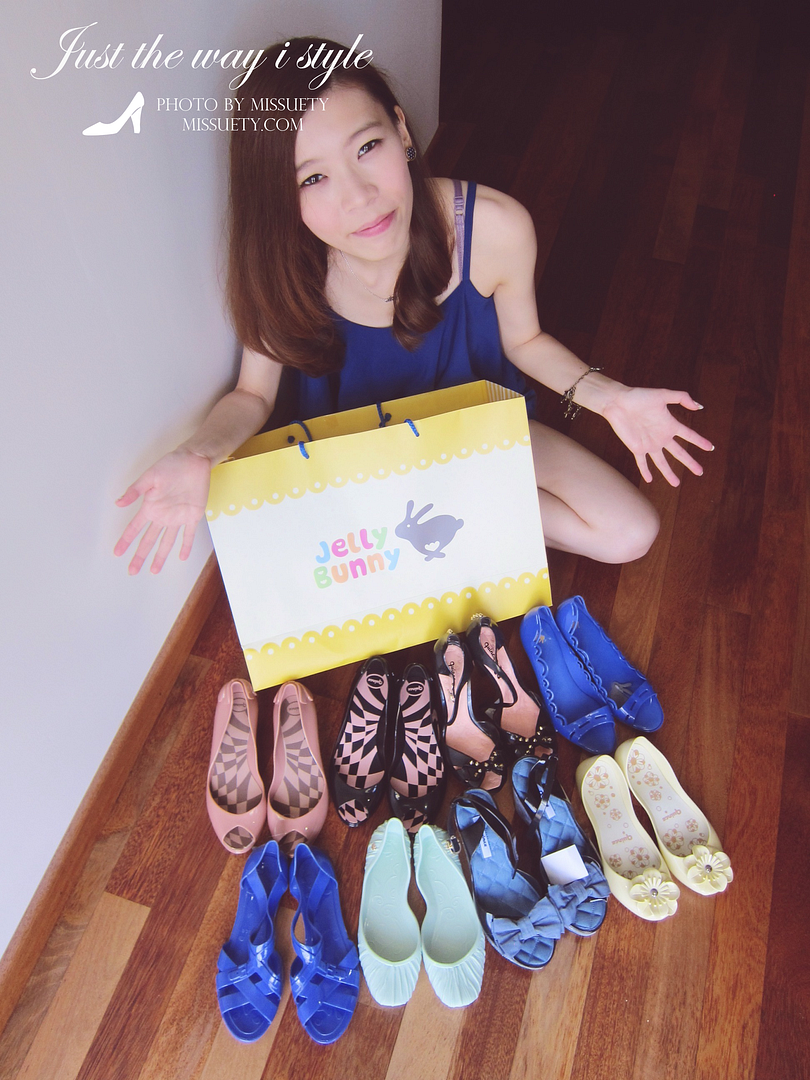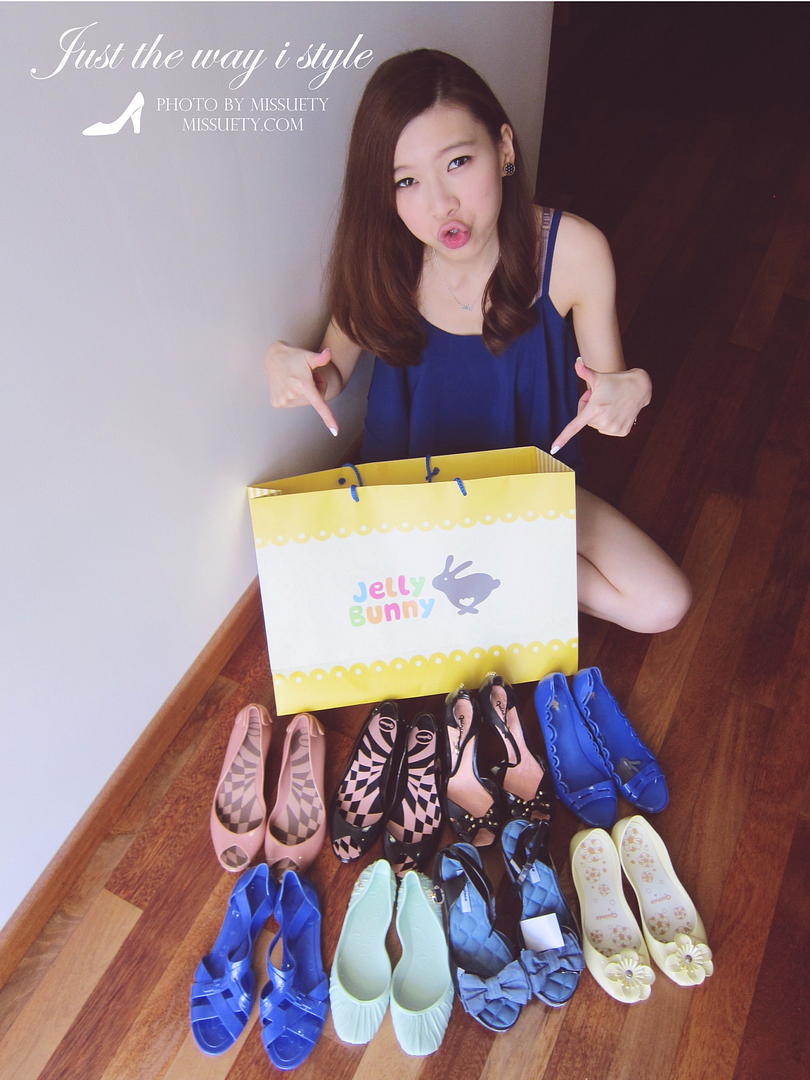 So lets' get started with the first pair which is a
Crossover Blue Flats
Perfect to go with casual clothing on a casual weekend.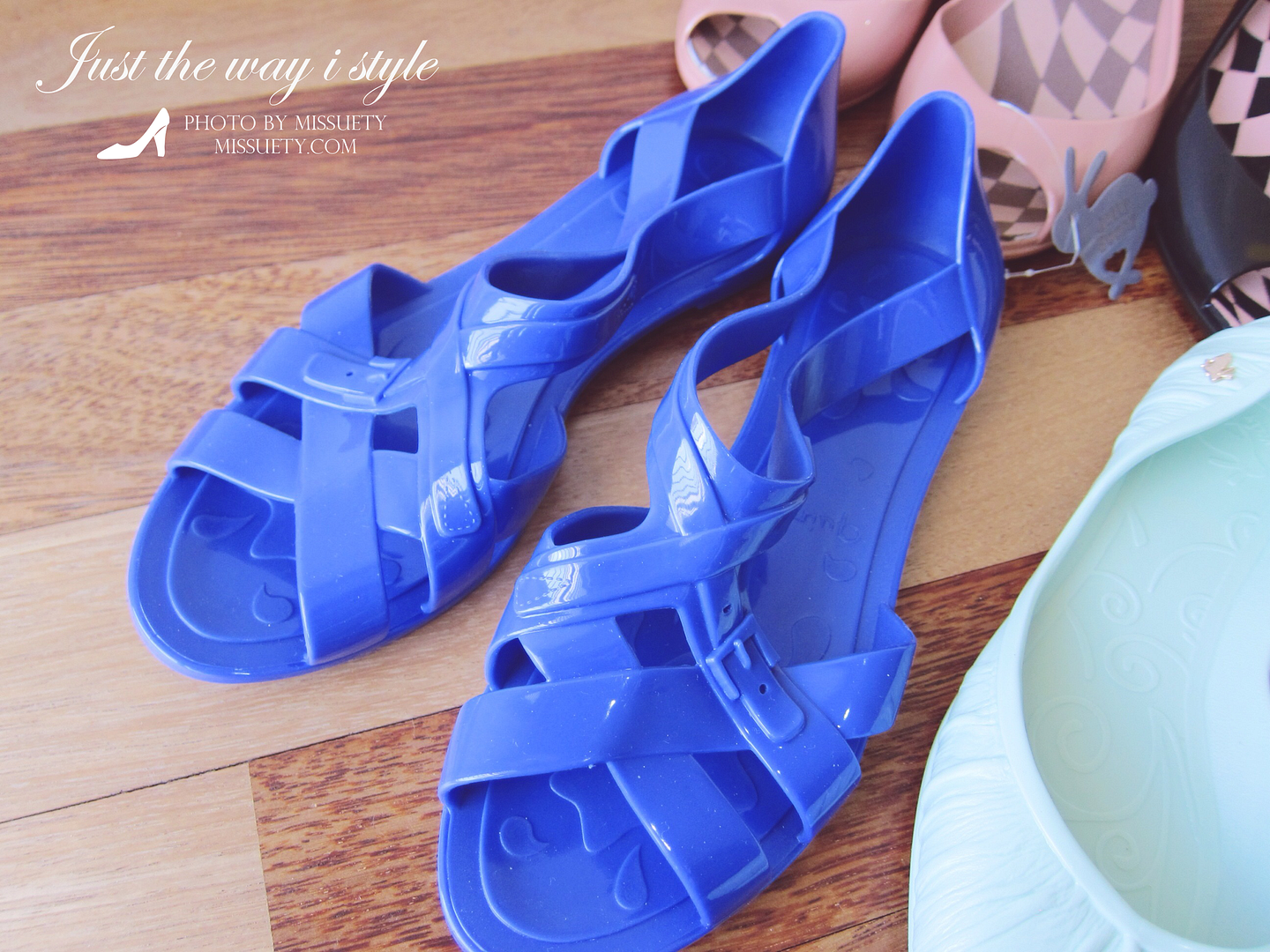 I personally think it's very comfortable though my mum did complain that some pairs were not so comfortable to wear.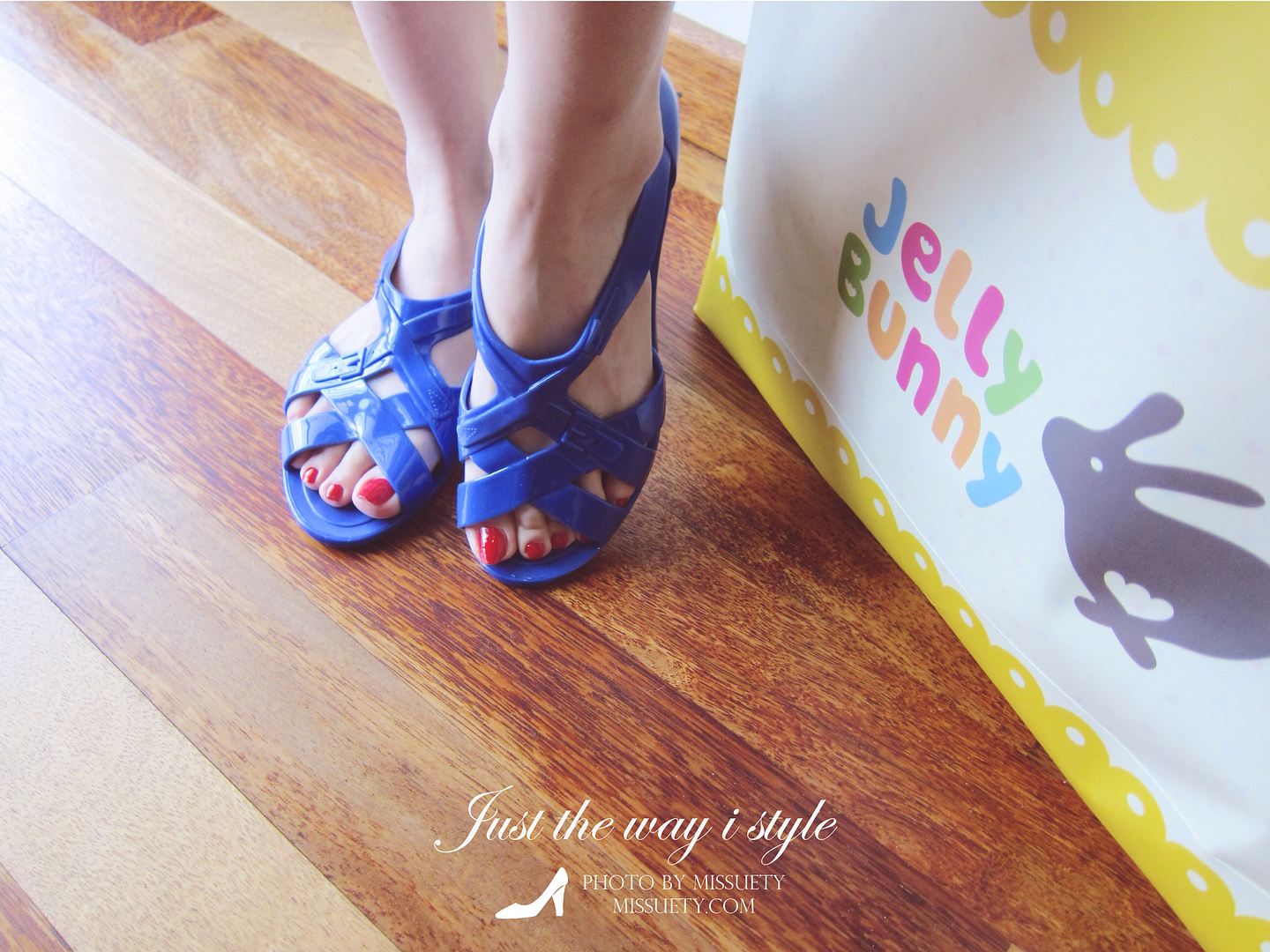 It fits me perfectly and I love the vivid blue color!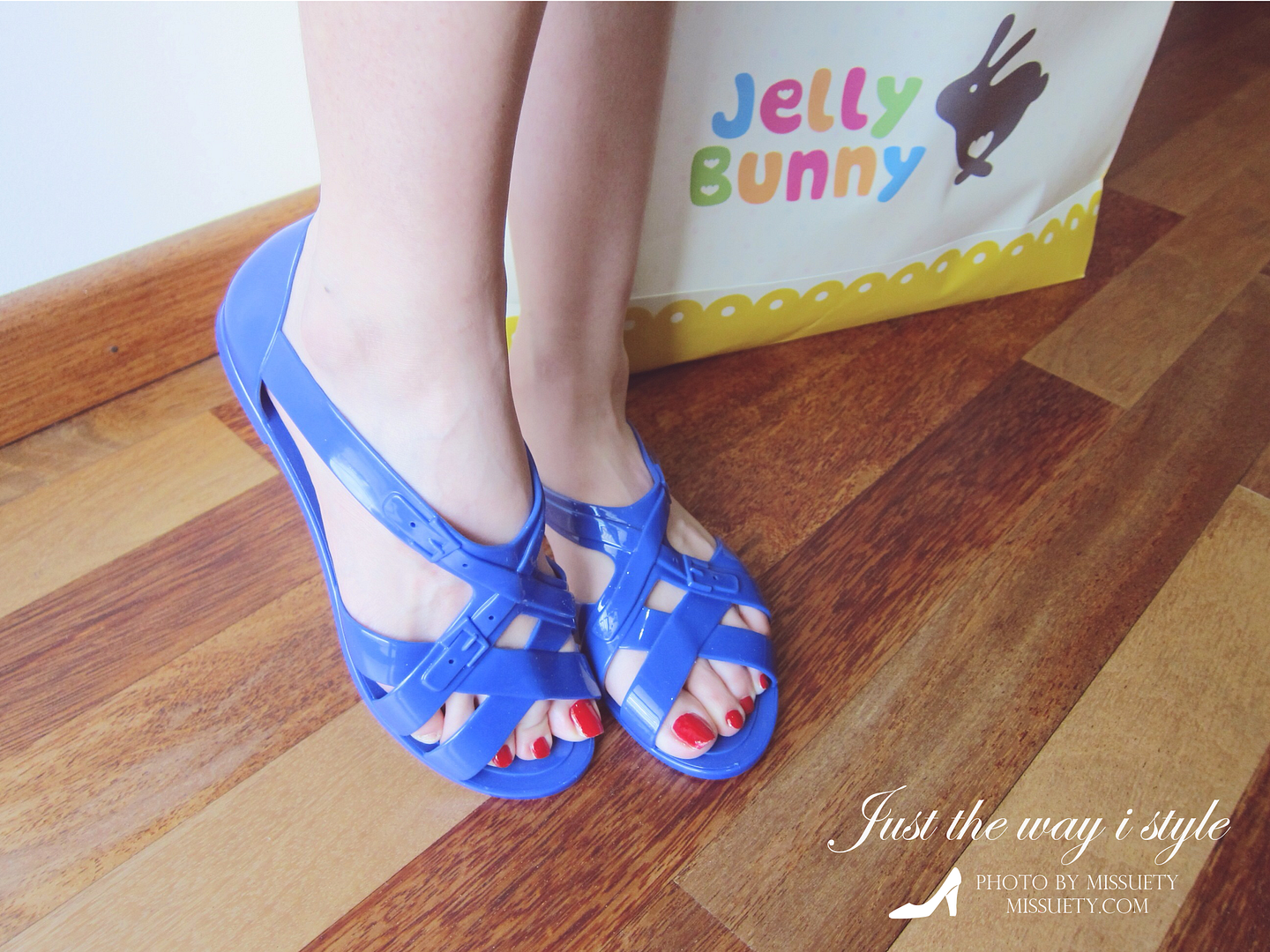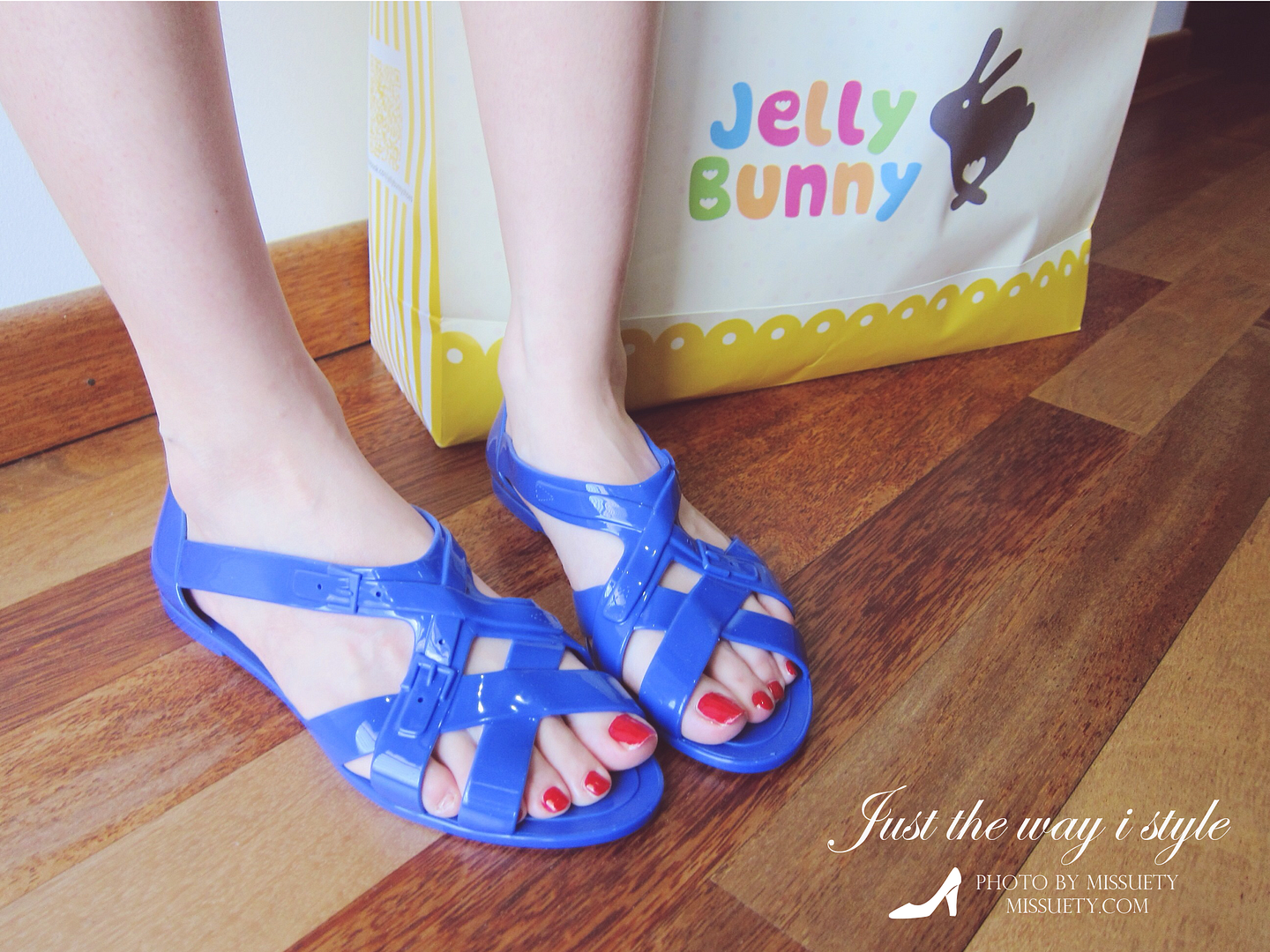 I paired it with my blue outfit.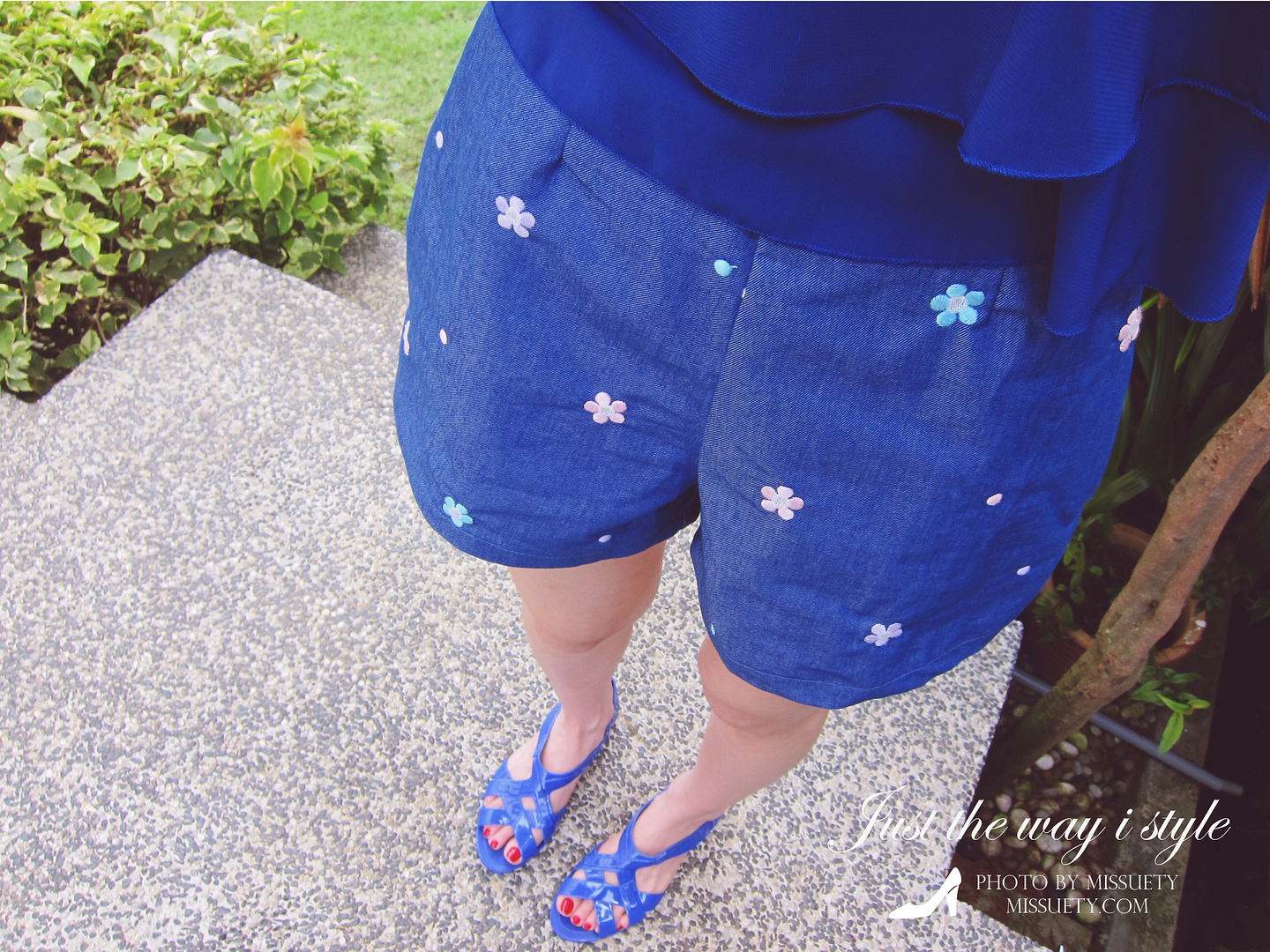 How I style: 
Blue flared tops from Bangkok
Denim shorts from Macaronhombeth Bangkok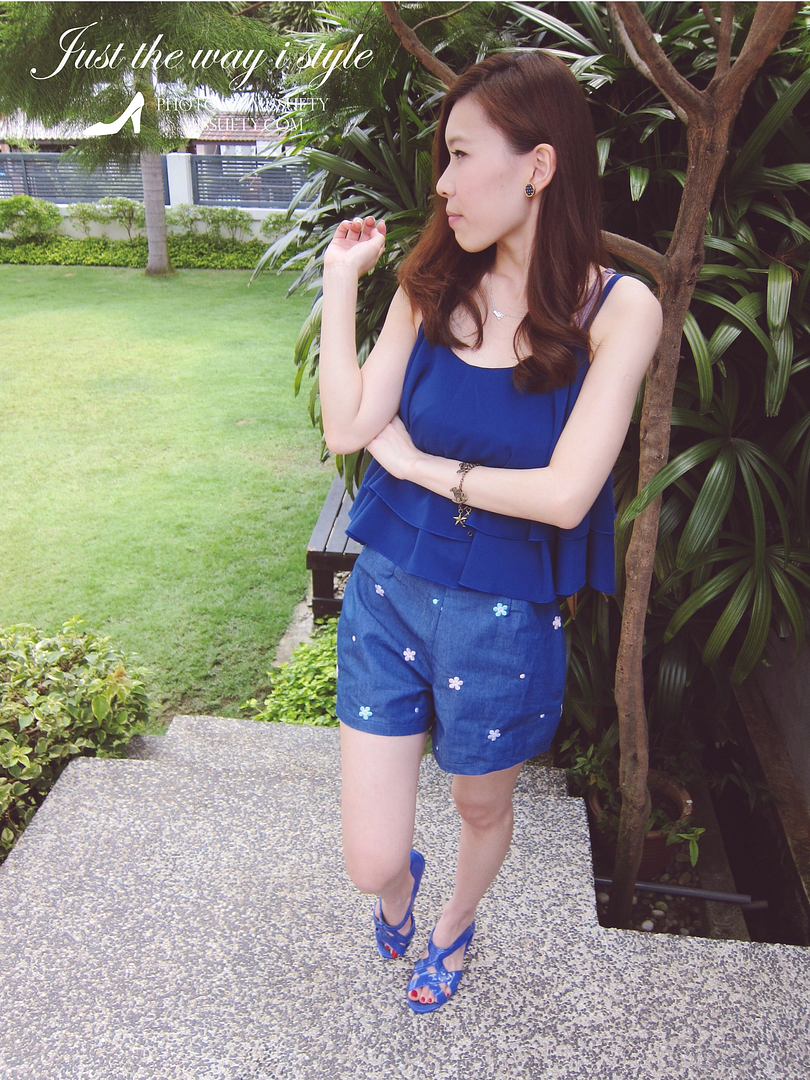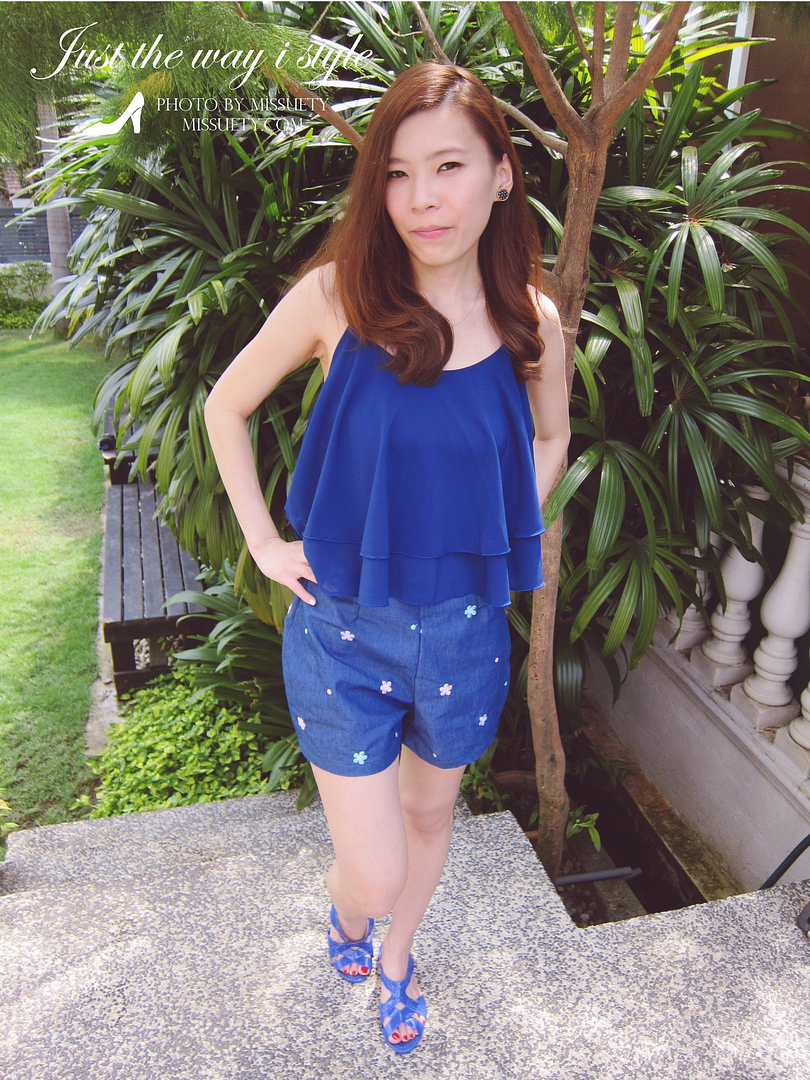 2nd Pair is this
Crumpled Mint Flats
Love this very tiny detail with the Bunny logo.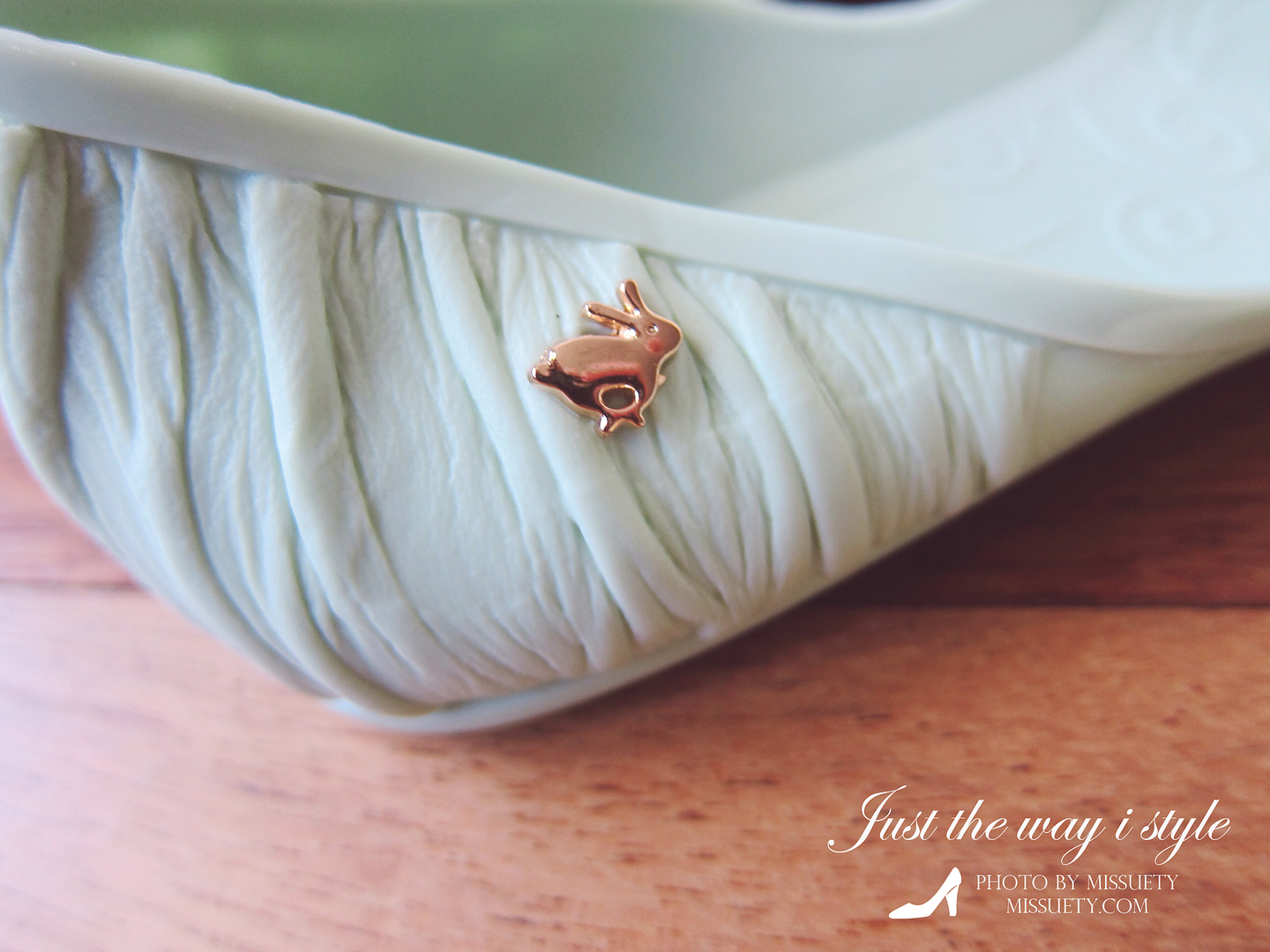 This is still sitting on the shelf.
Will be selling this and if you're interested, please visit my CAROUSELL PAGE HERE.
3rd pair is this
Yellow Flower Flats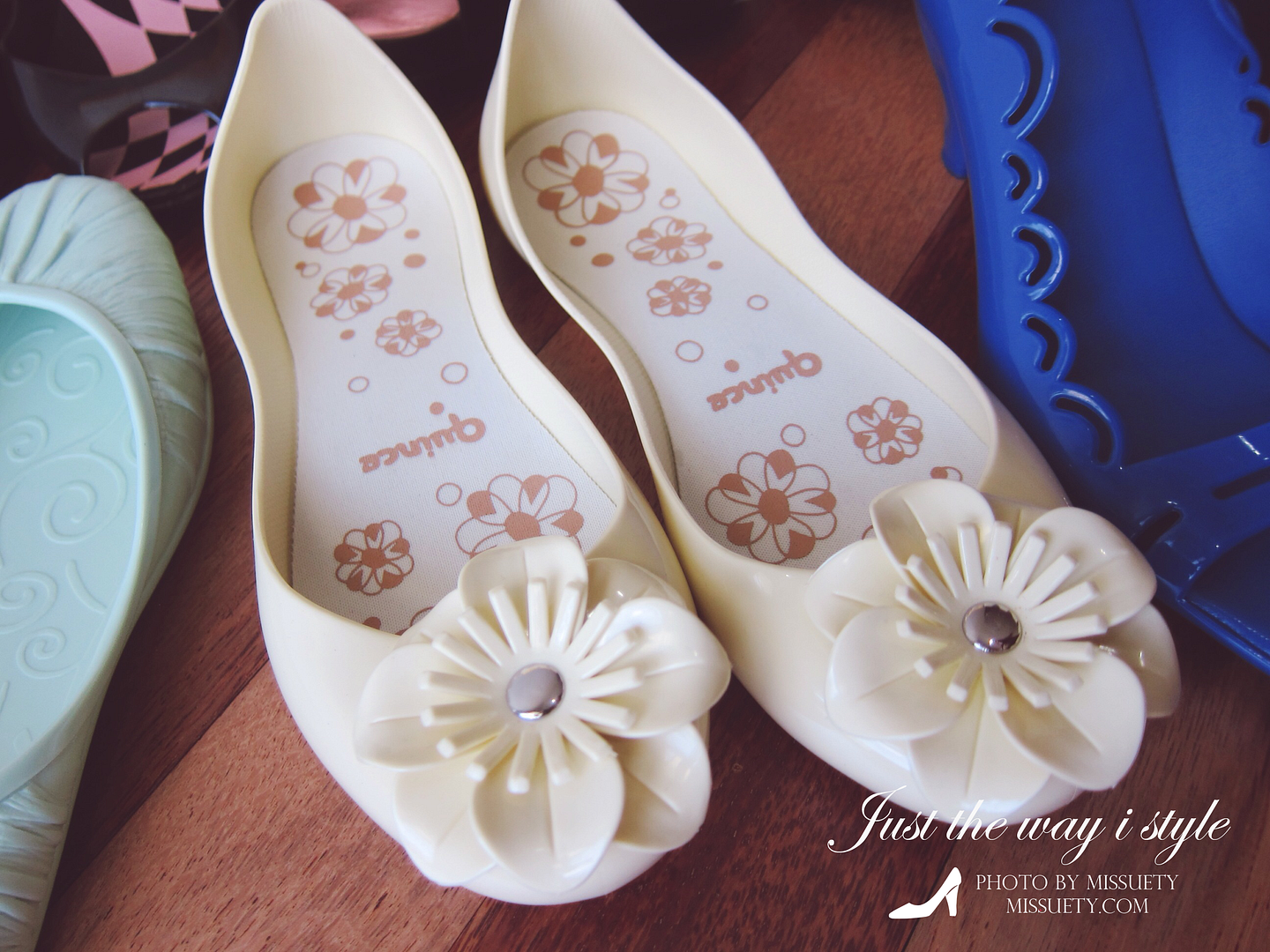 I didn't notice this pair not until I saw a customer trying on and it looks very sweet on her.
I took it up and tried it and unexpectedly I find it looking good on me.
The reason why it didn't caught my attention because I didn't like shoes with flowers though I love floral prints.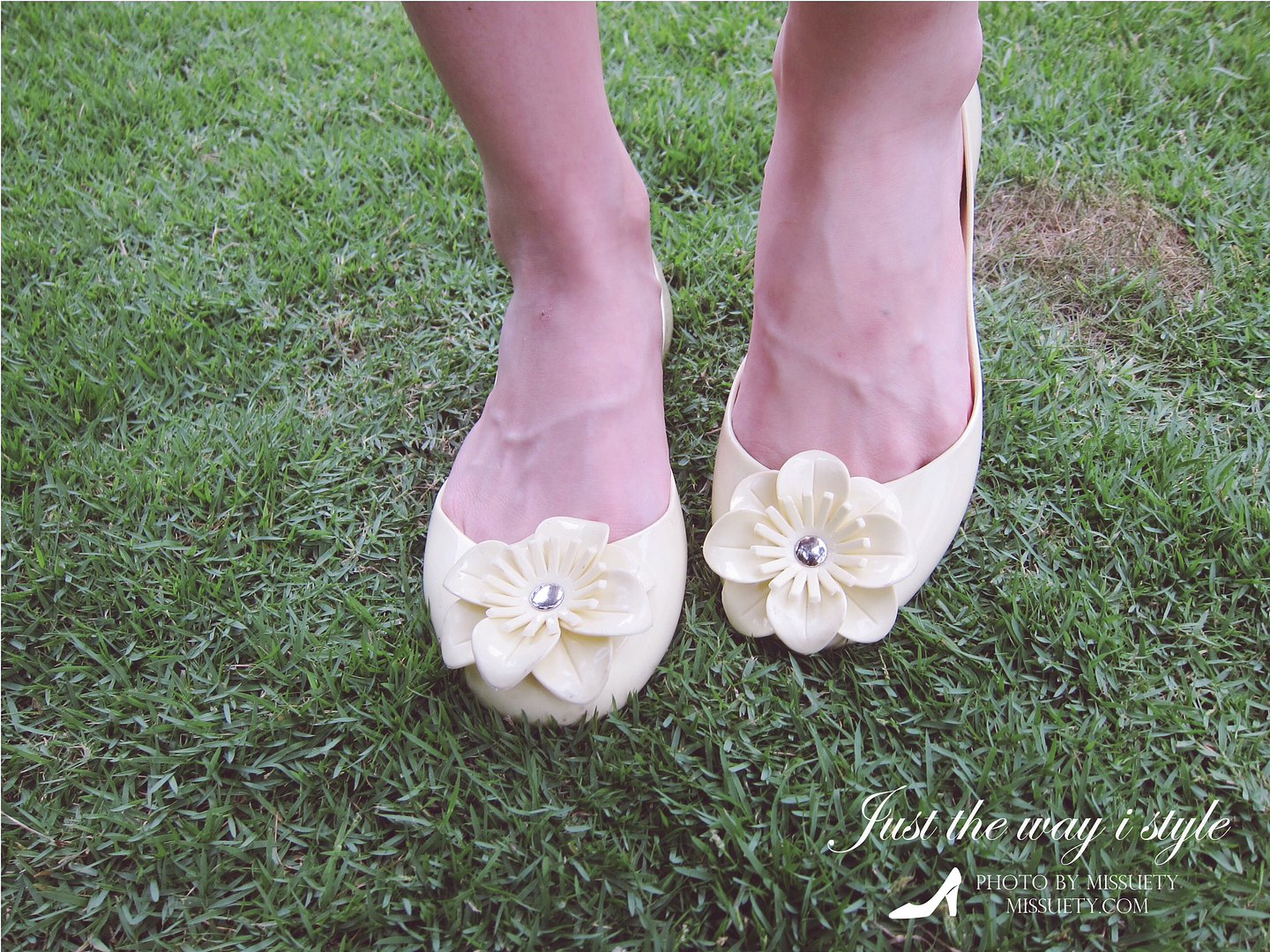 How's it on me?
I think it looks pretty sweet with the combination of pastel yellow.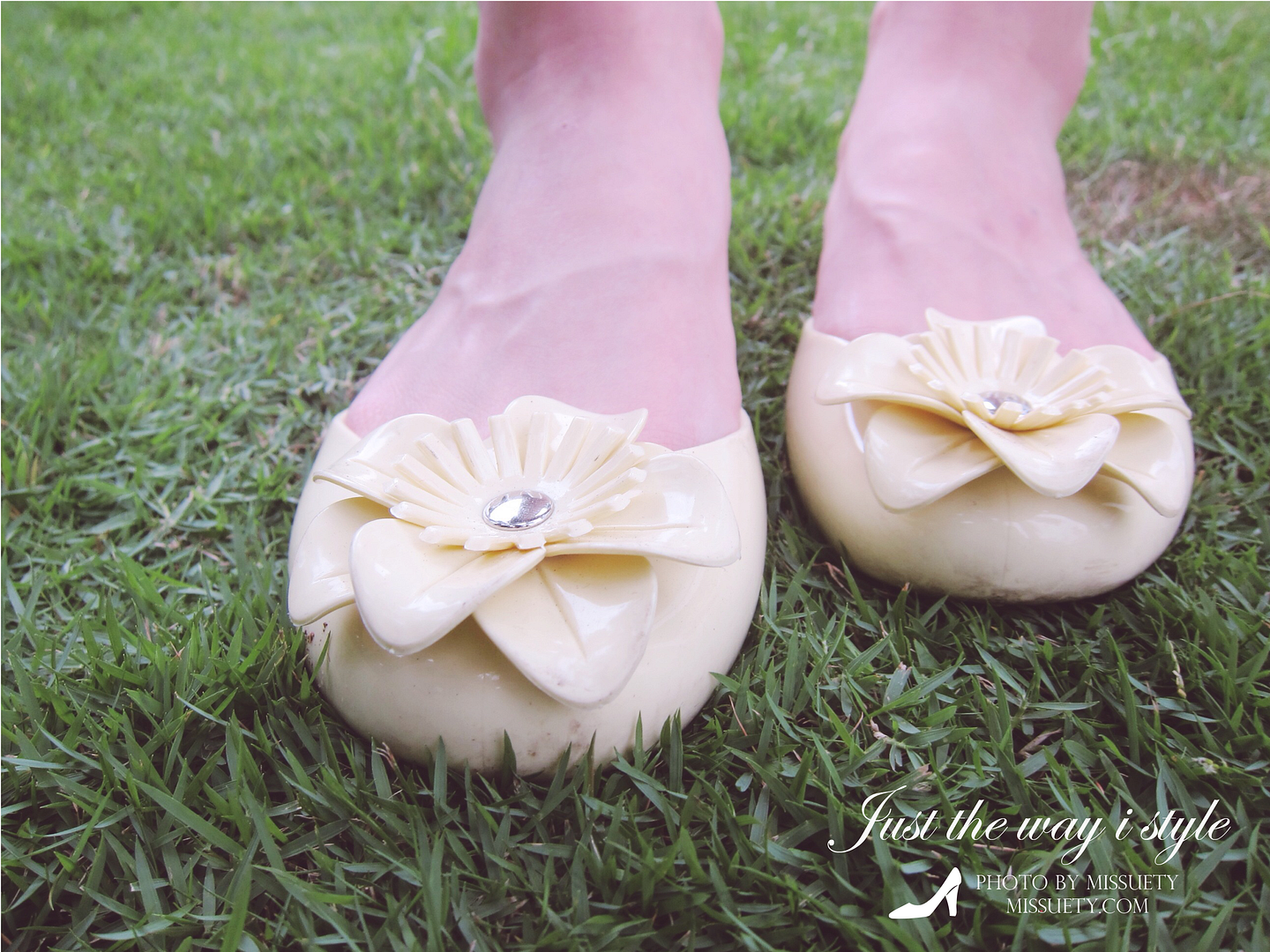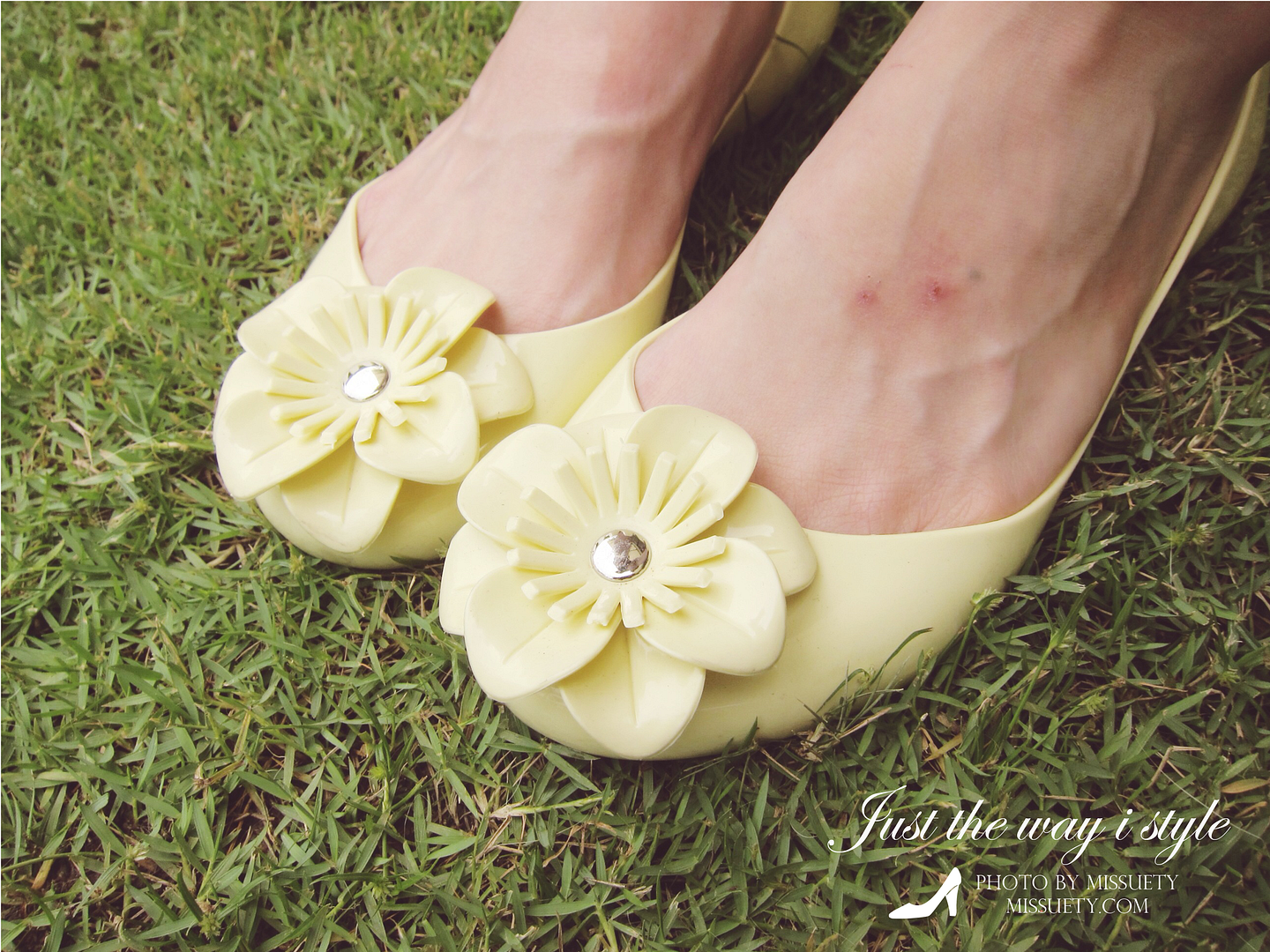 Not too bad on me, isn't it?! heh heh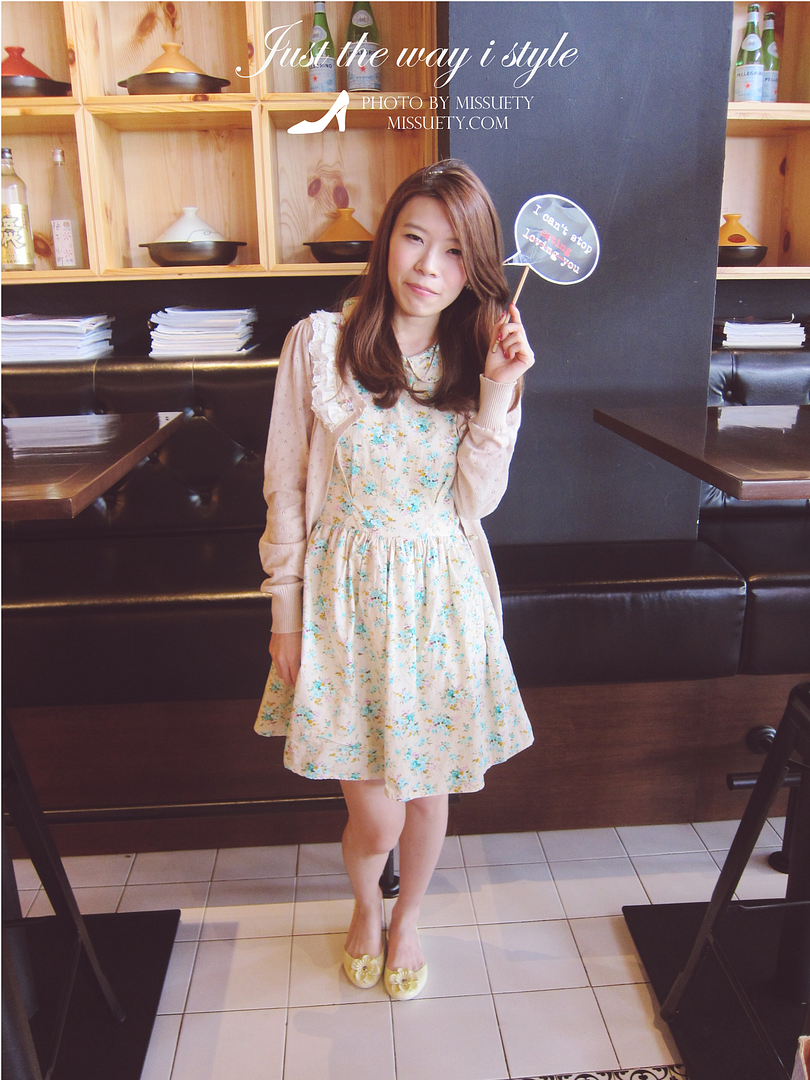 How I style:
Vintage floral dress from LYNCY Bangkok
Vintage knitted cardigan from Bangkok
Pink Samantha Vega Bag from Japan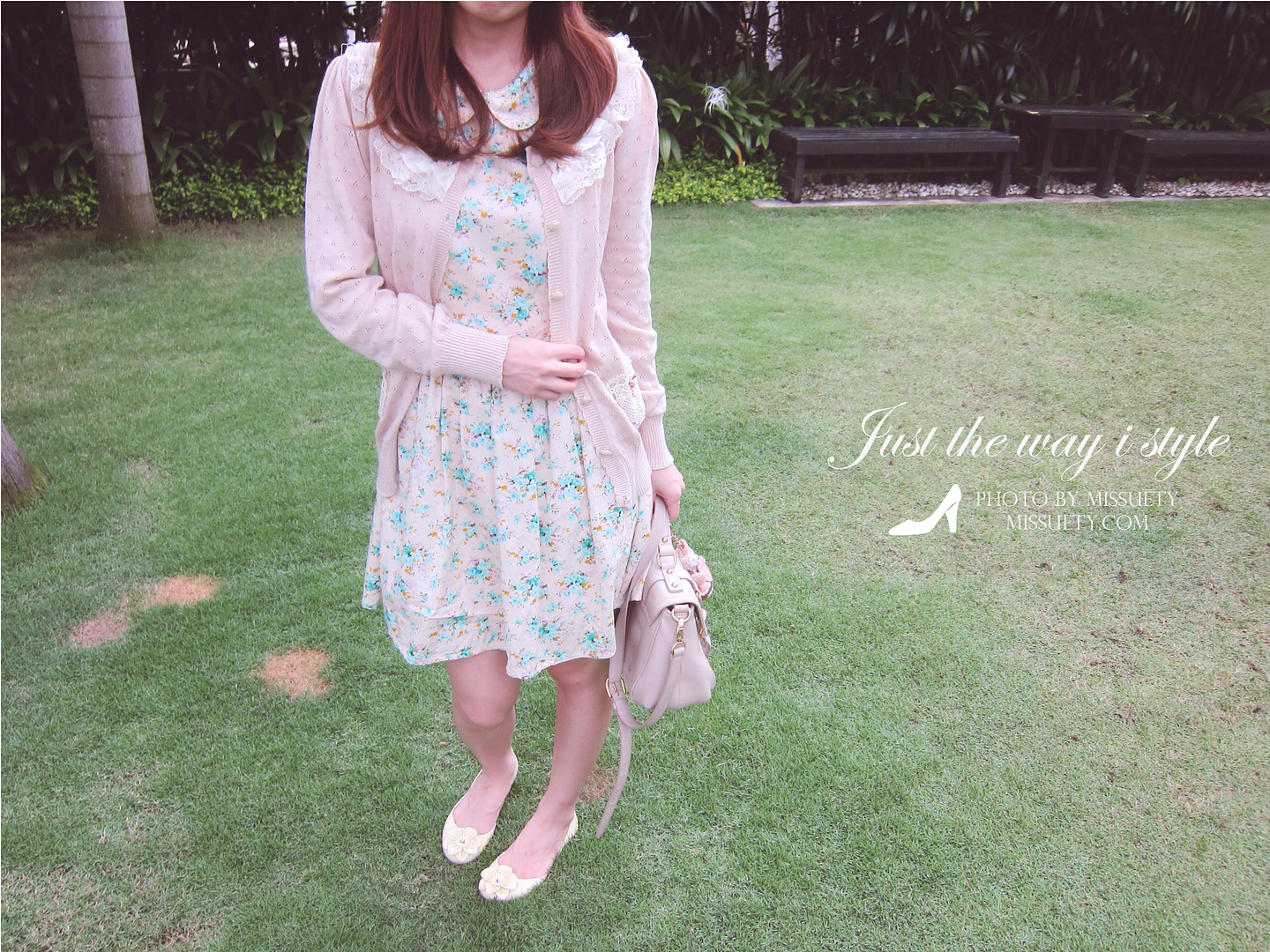 My outfit are creamy and yellowish base.
How I style: 
Simple Blue Tube Dress from DAISY Bangkok
Yellow Floral Prints Outer from Siam Night Market Bangkok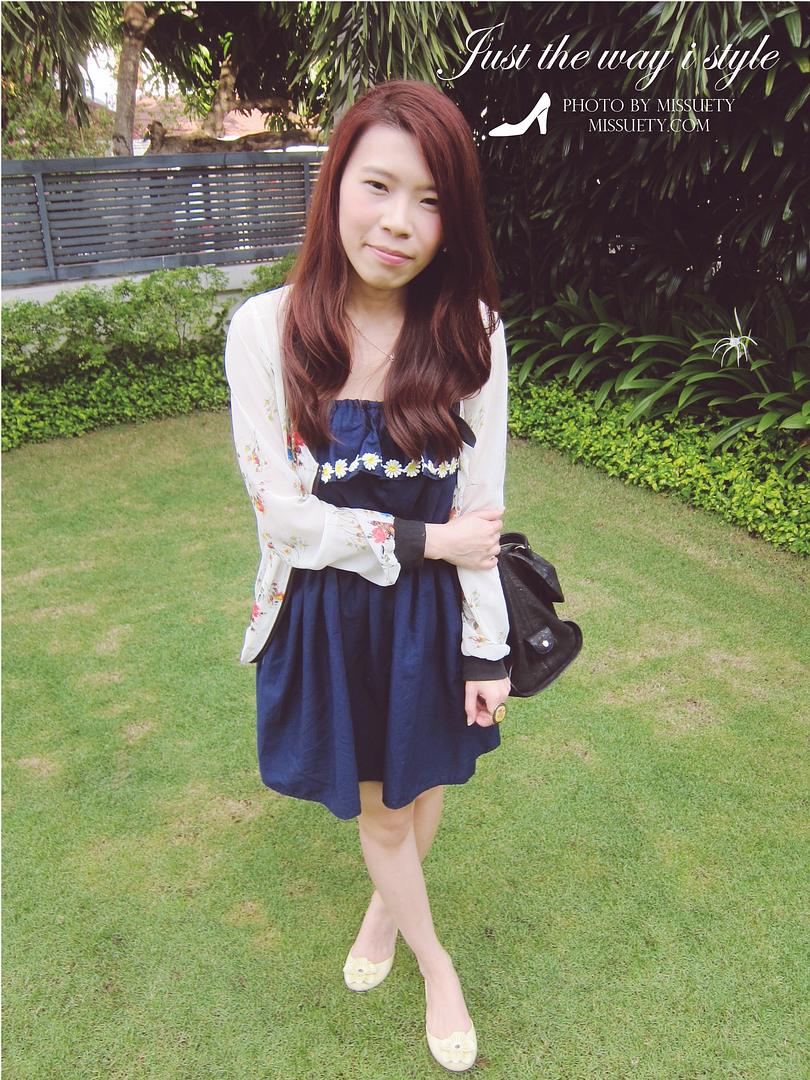 and 4th pair is this
Black x Blue Floral Print Wedges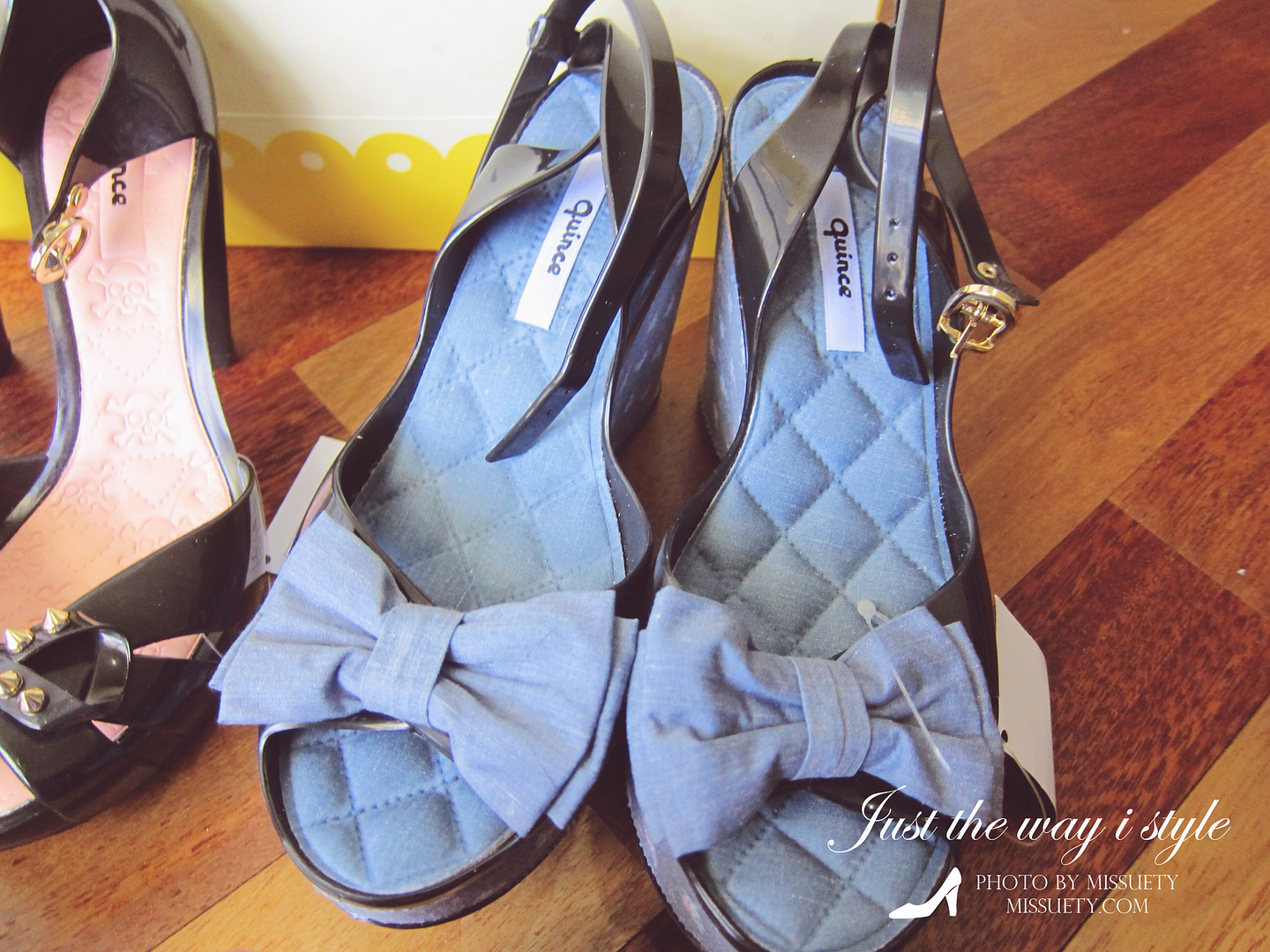 This was love at first sight.
I love the prints on the sides.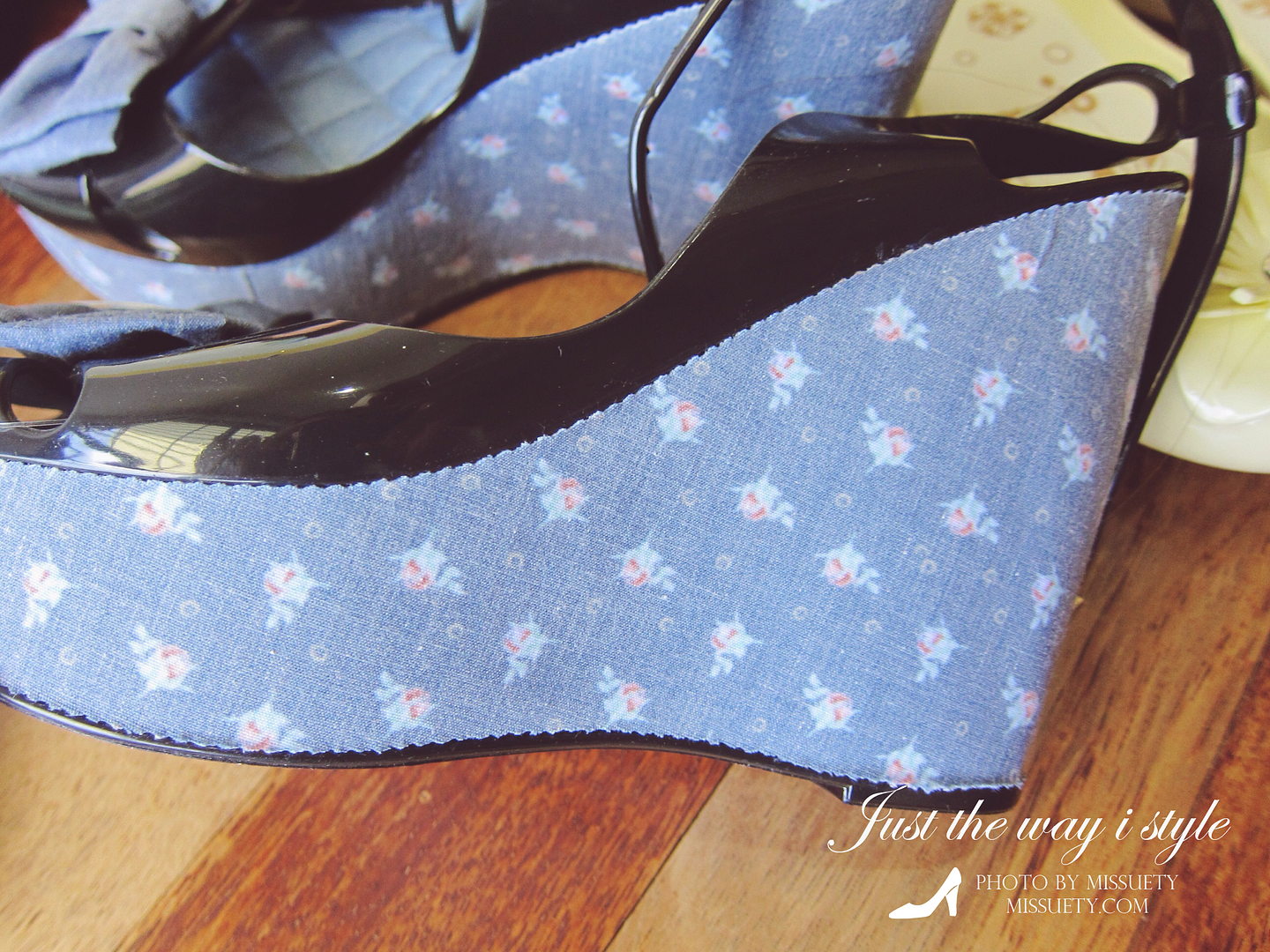 This is pretty high but since it's wedges, walking and standing all day gives me no problem at all.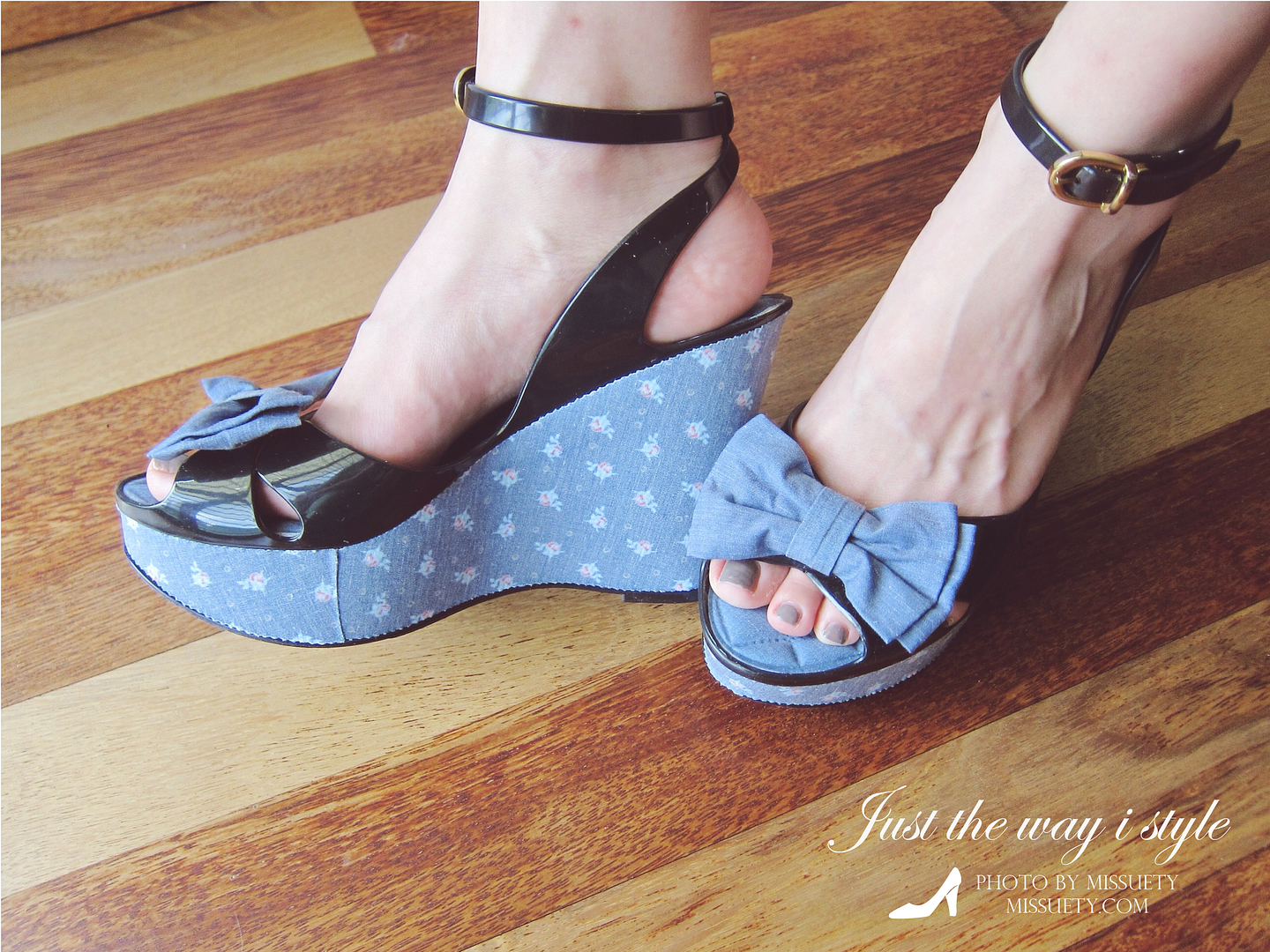 I not only wear this on weekends but also to work.
How I style:
Simple Blue Tube Dress from DAISY Bangkok
Yellow Floral Prints Outer from Siam Square Night Market Bangkok
The same style which I've paired with the Yellow Flower Flats.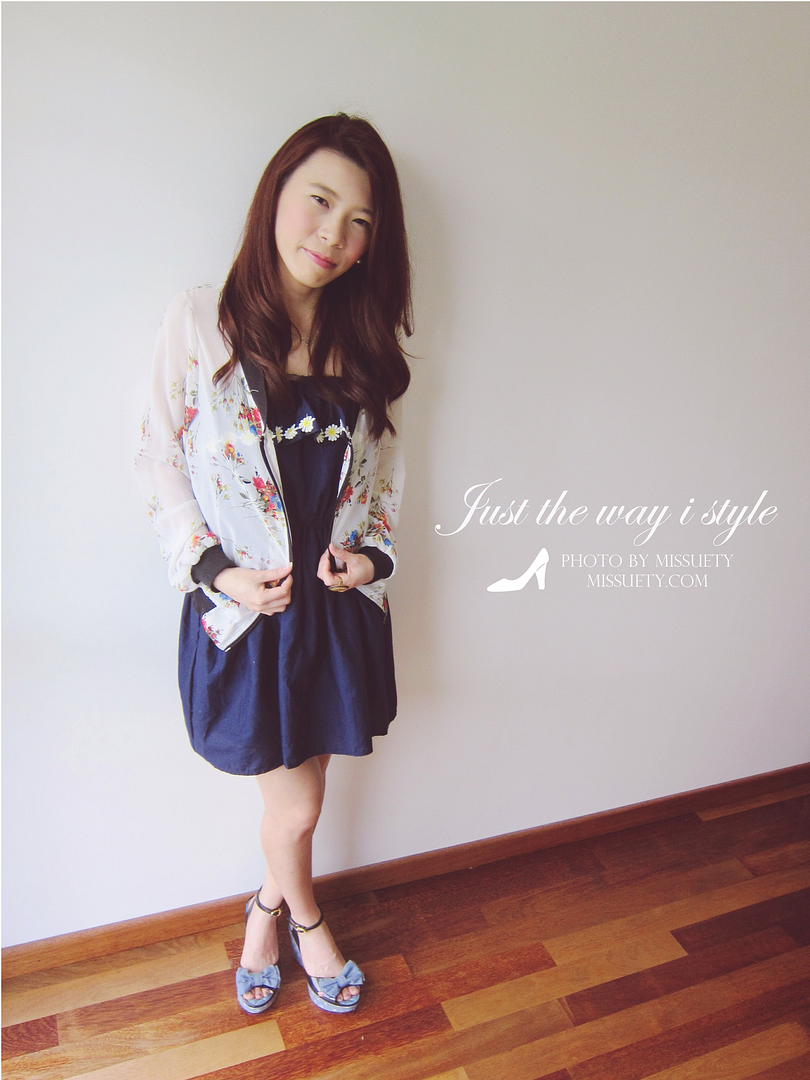 A great pair to go on a weekend date.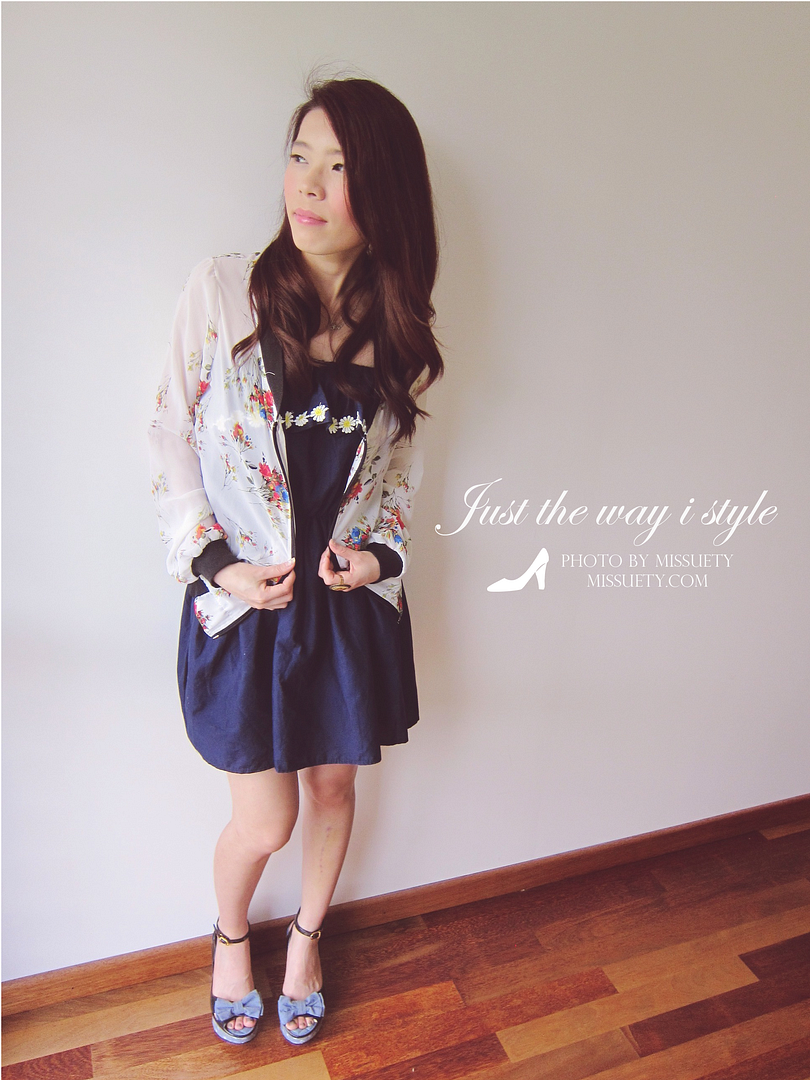 and the 5th pair is this
Vivid Blue Heels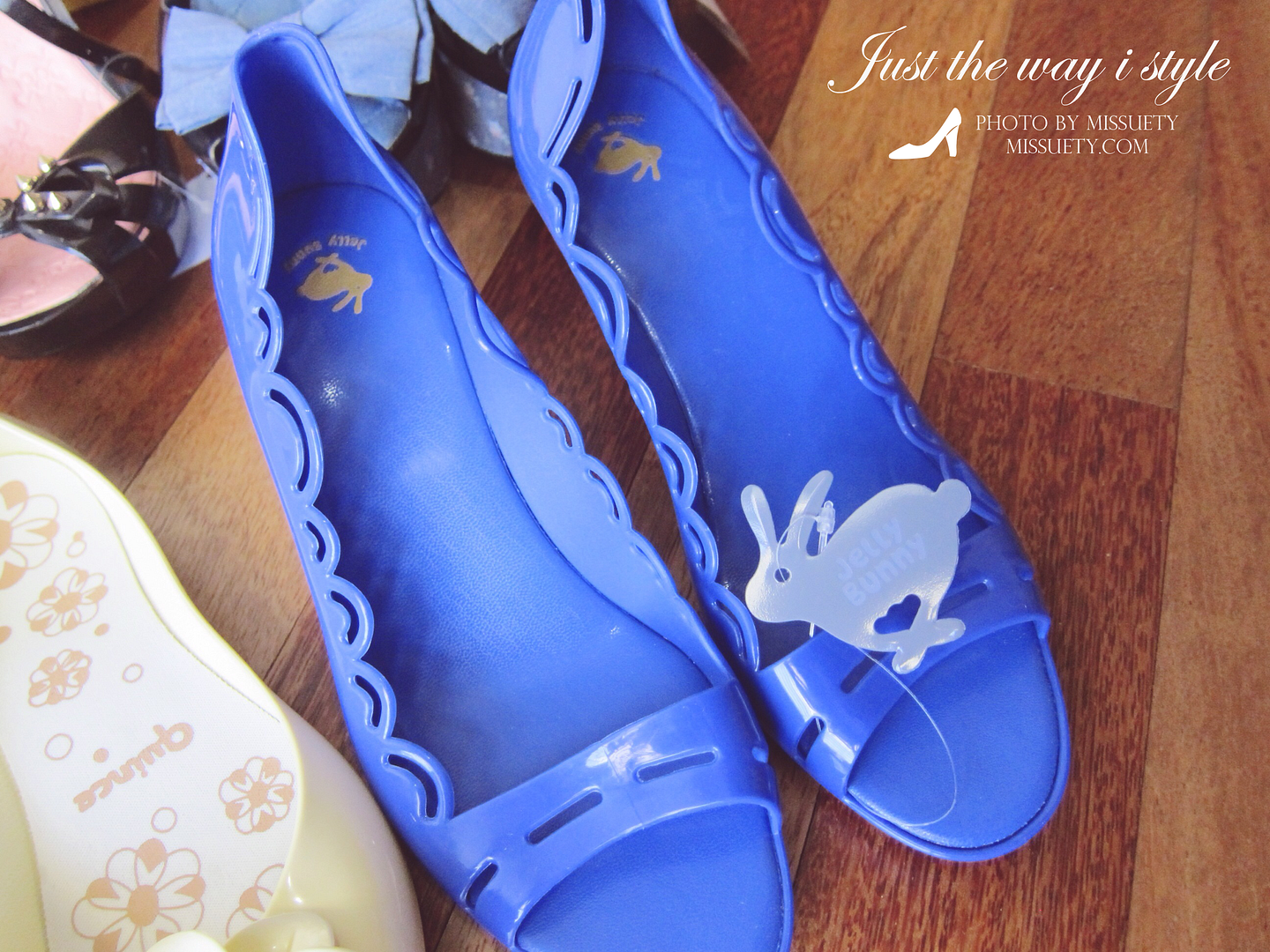 This pair is unexpectedly nice to wear for work despite the heels.
Here I've styled it with my blue vintage floral dress I got from Bangkok.
How I style:
Tied up blue vintage floral dress from LYNCY Bangkok
Samantha Thavasa Bag from Japan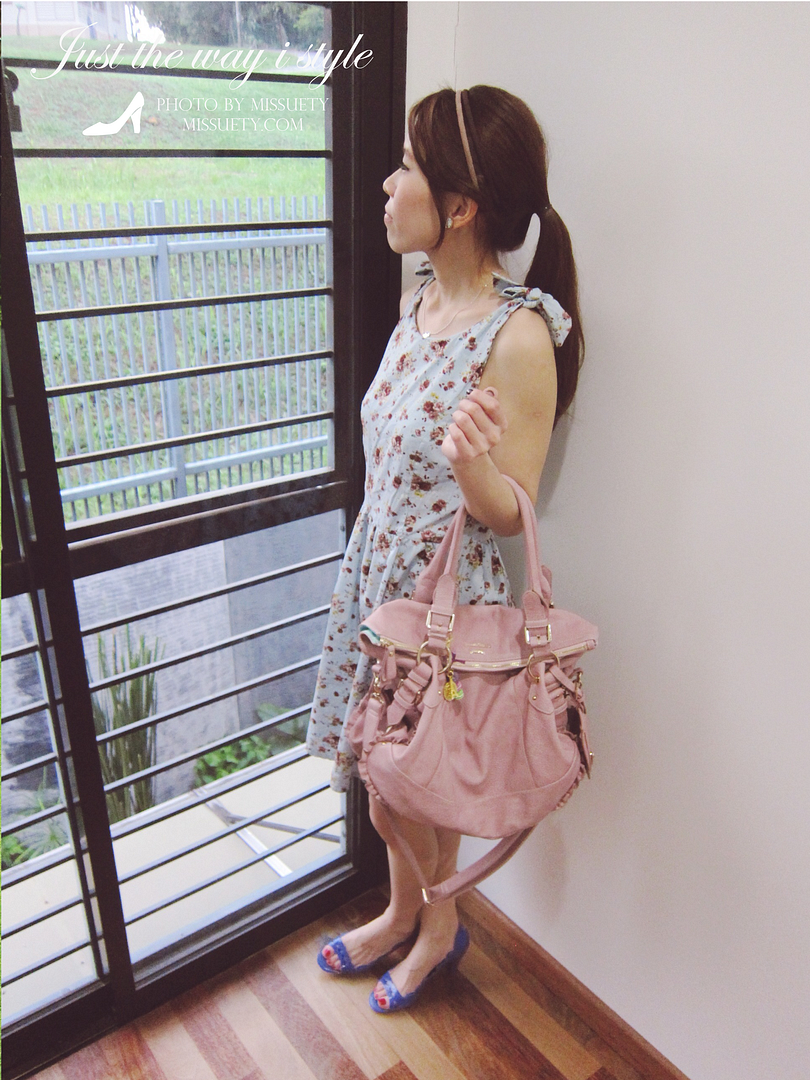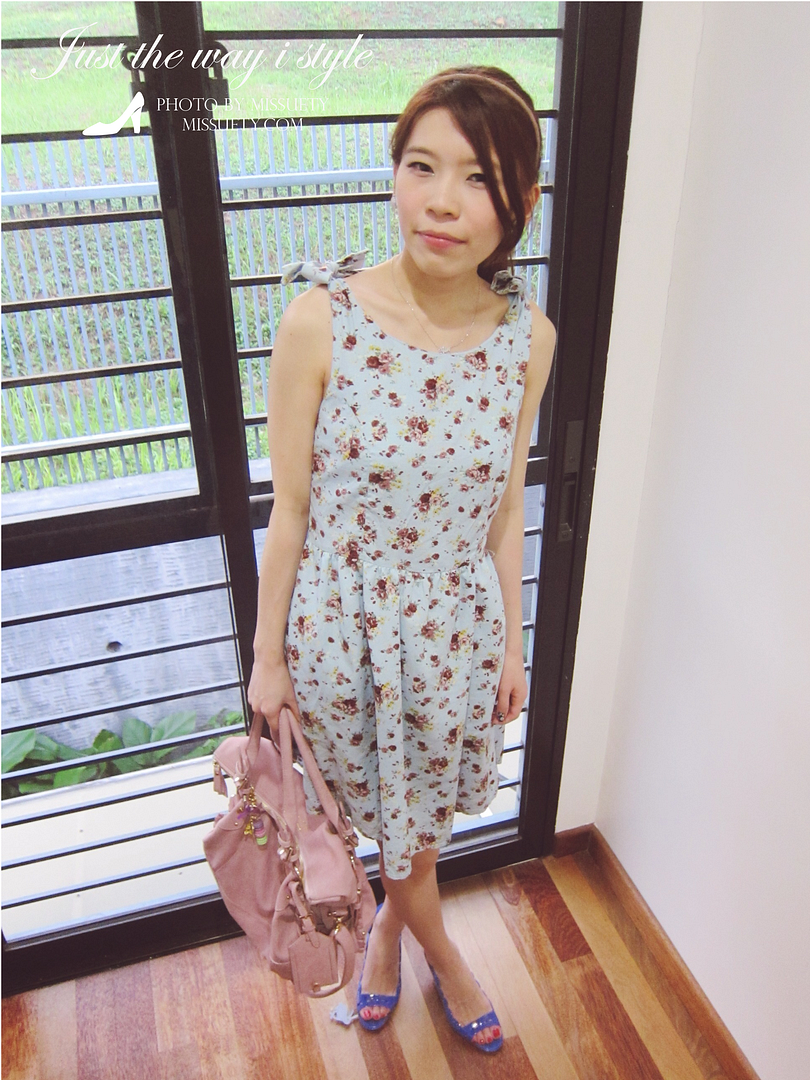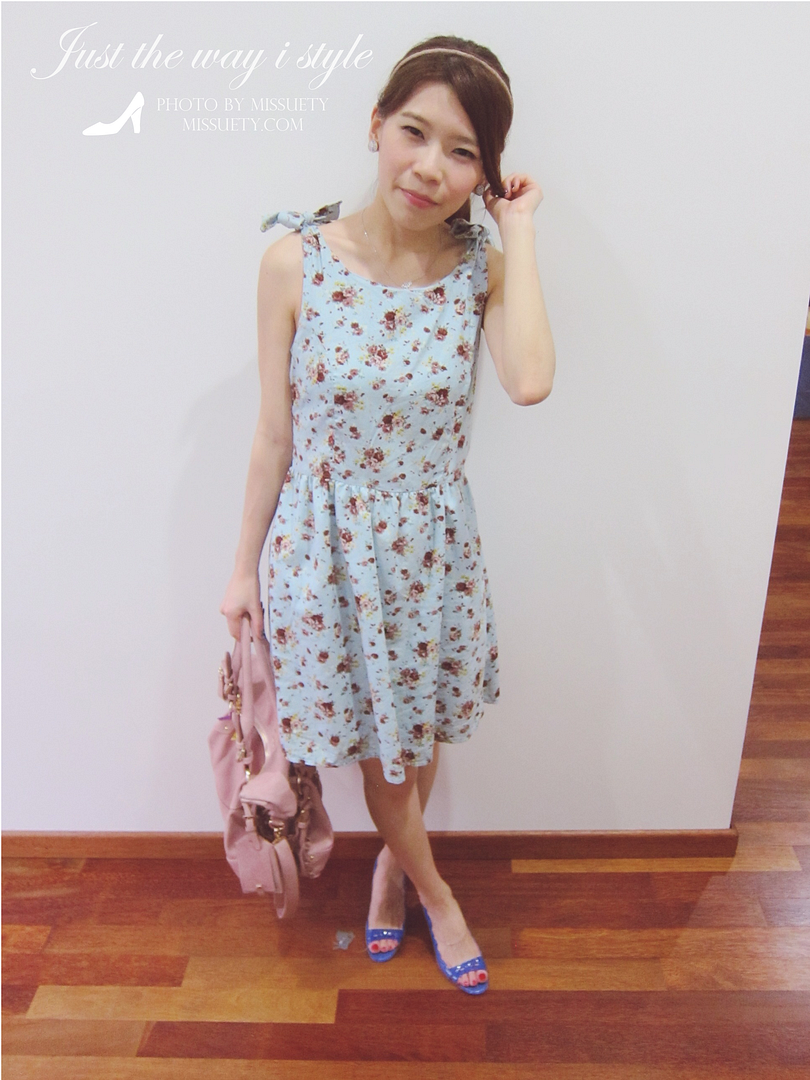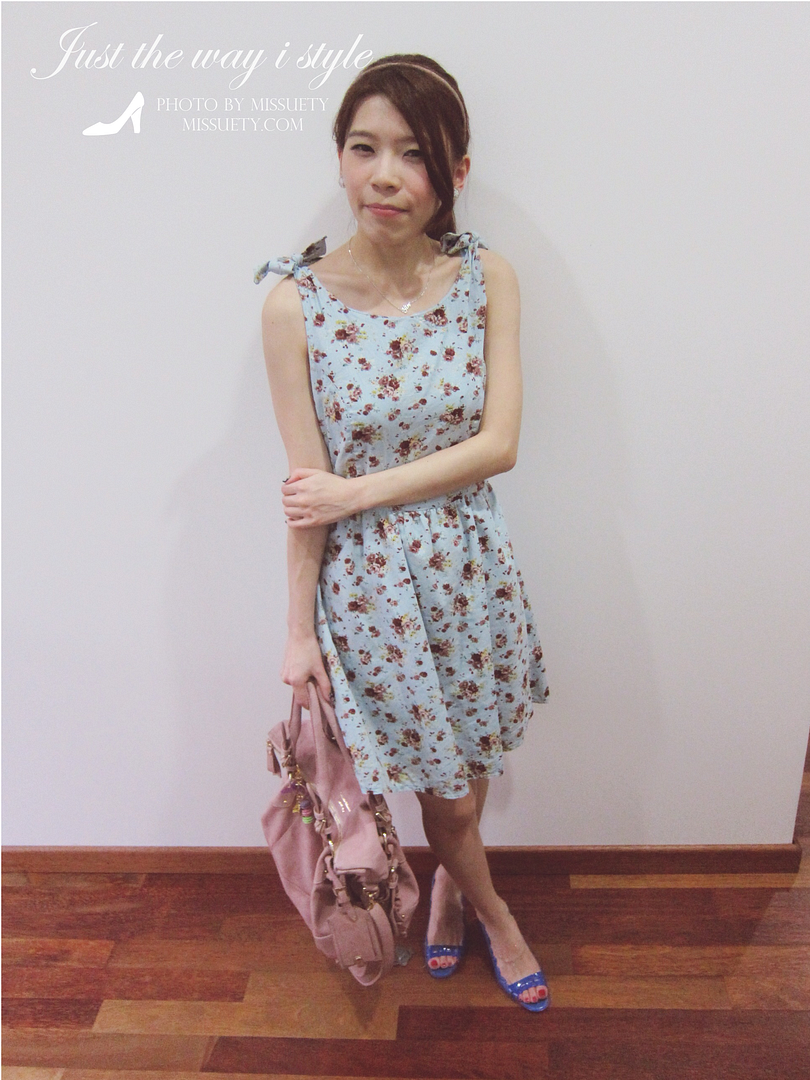 and now… this spiky black pair which totally doesn't seems to be my kind of style…
Honestly, I don't know why I bought this…
I thought of trying something different sometimes but this pair will be one big challenge for me as I will have to dig out some of my cool outfits.
I have not started wearing this pair yet but I think this pair will come useful for self-defense when being attacked!
Both front and back have spikes so when it comes in any direction, this pair works perfectly for self-defensing!
So guys, stay away from girls who wear spike shoes ore else you'll be so dead! hahaha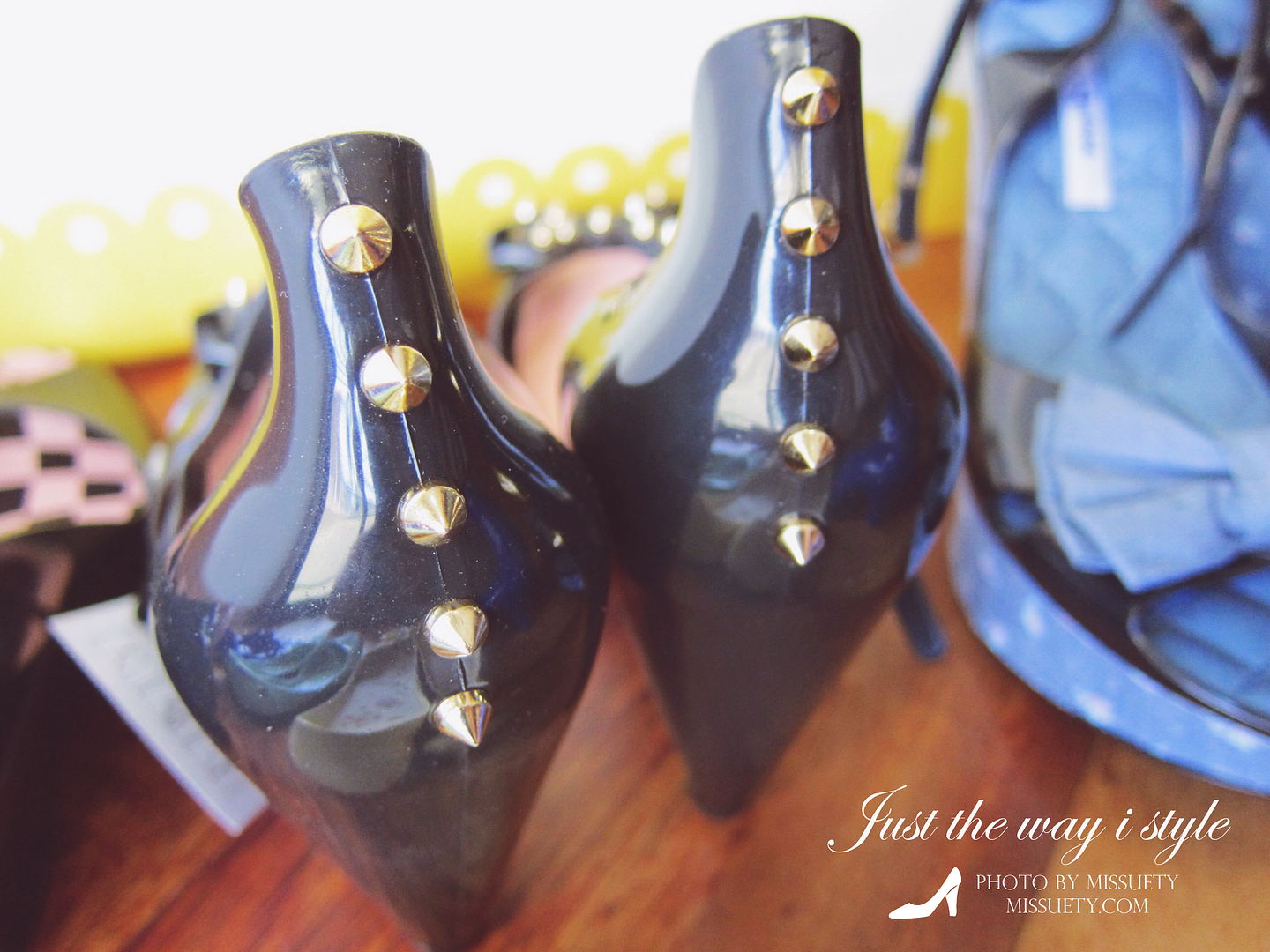 The 7th & 8th pair are of same design but in different colors.
I remember this one is around RM20 plus which is why I decided to get 2 colors.
Mainly wear it for work.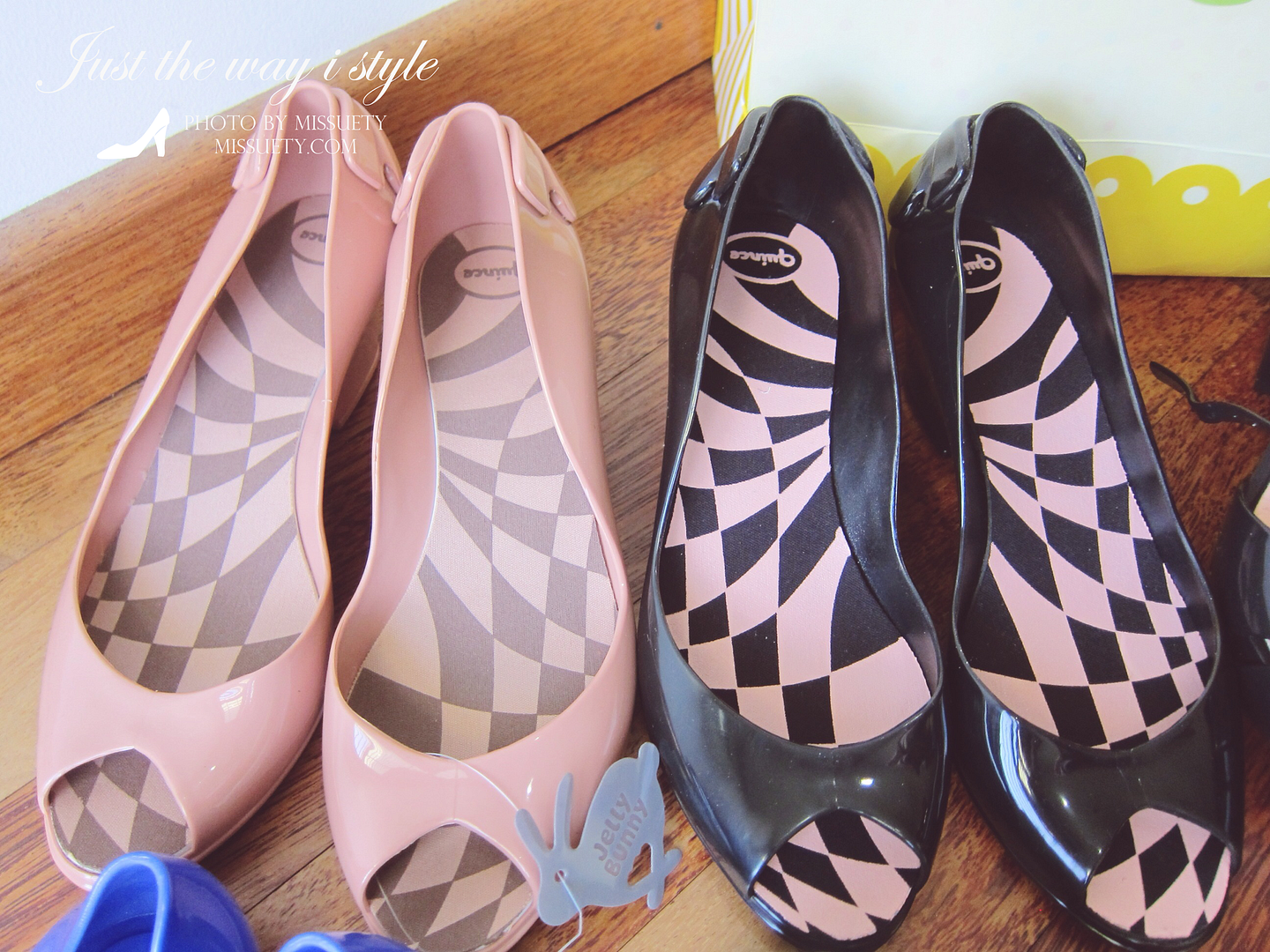 The back of the shoe has this very nice ribbon detail.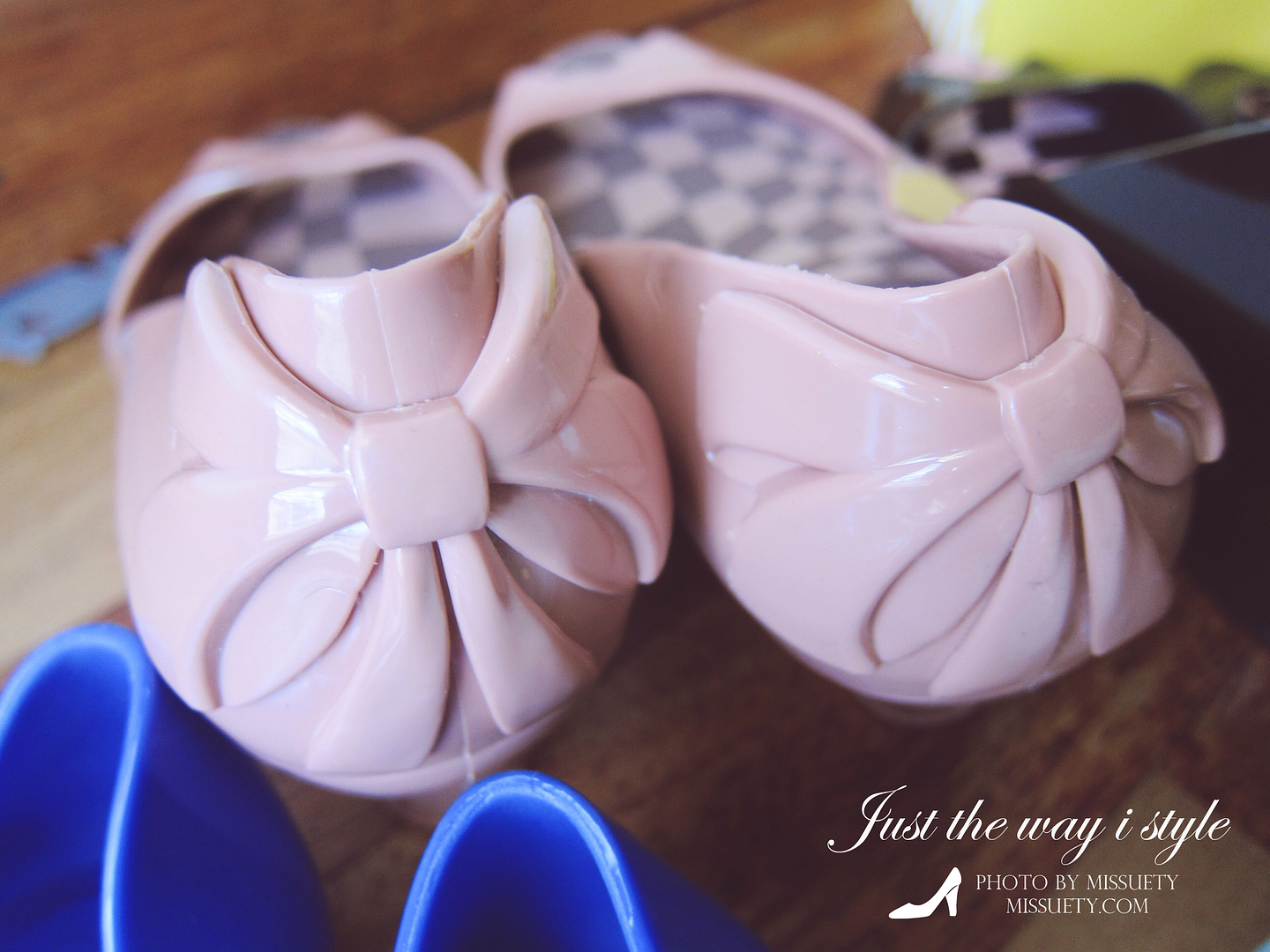 This is one of the most comfy pair which I can wear for the whole day.
I run, walk, stand and got soaked in this pair and am still feeling alright!
How I style:
White blouse with thin & long polka dot ribbon from Japan
Grey Knitted Cardigan from ZARA
Blue Checkered Tight Skirt from Japan
Samantha Thavasa Bag from Japan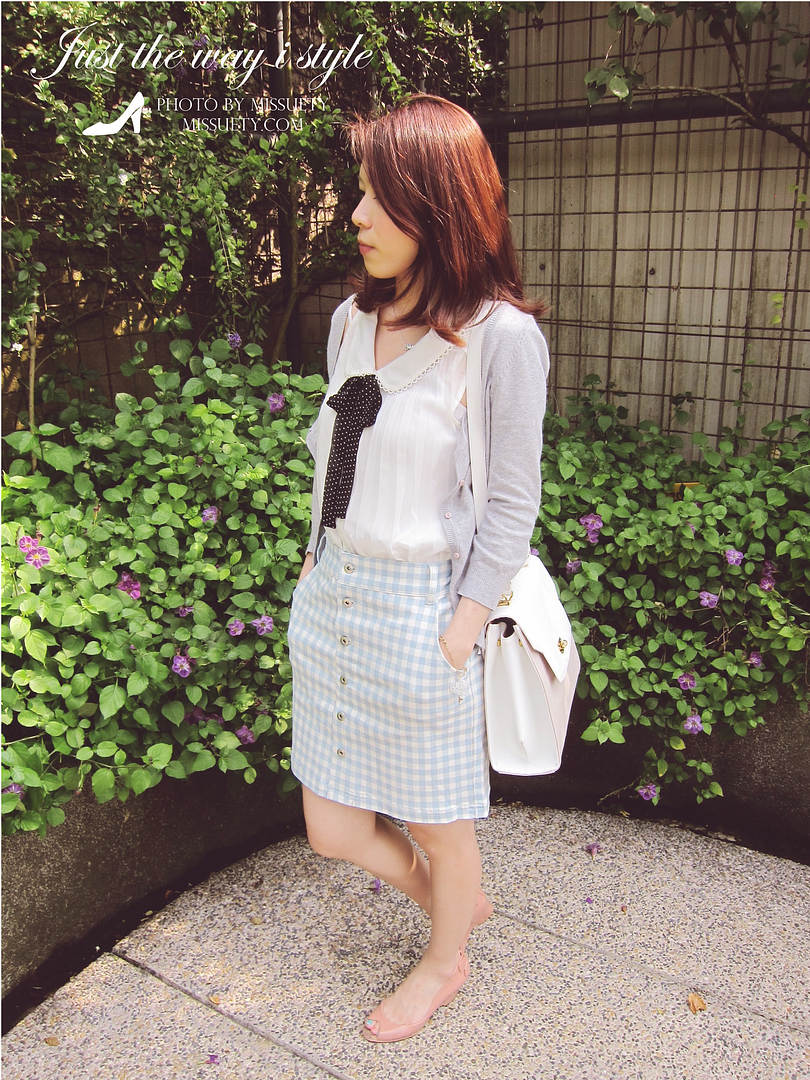 The OL look which is my usual look to work.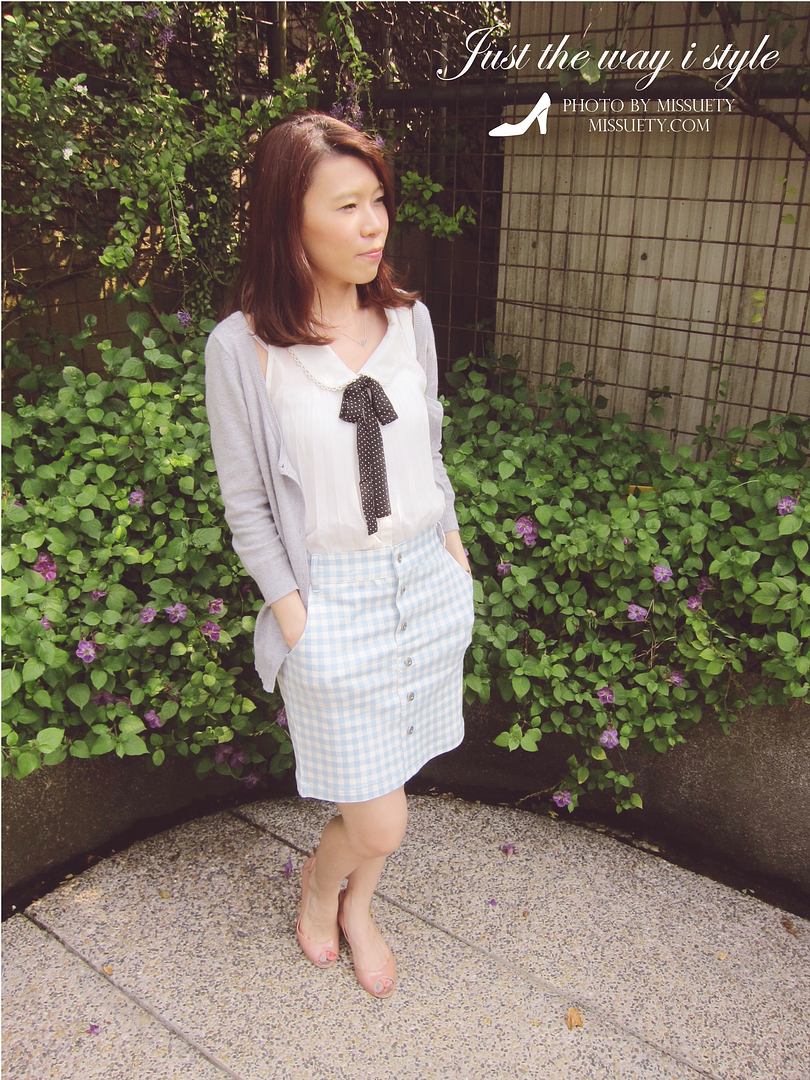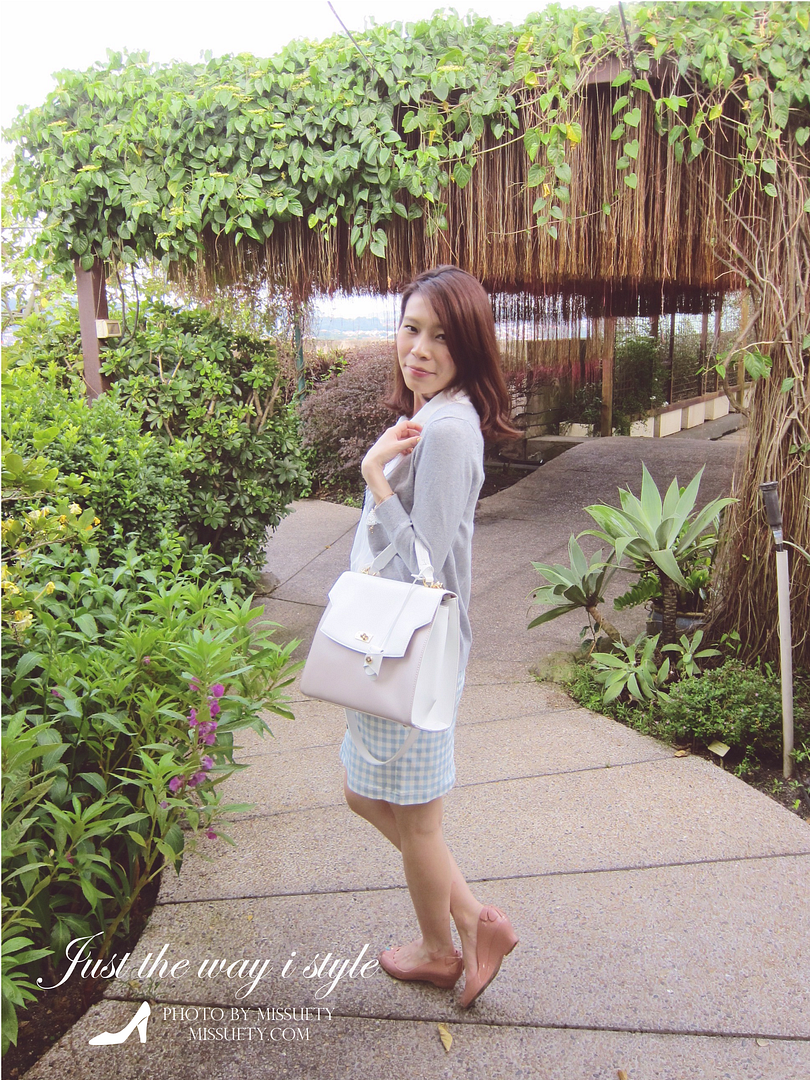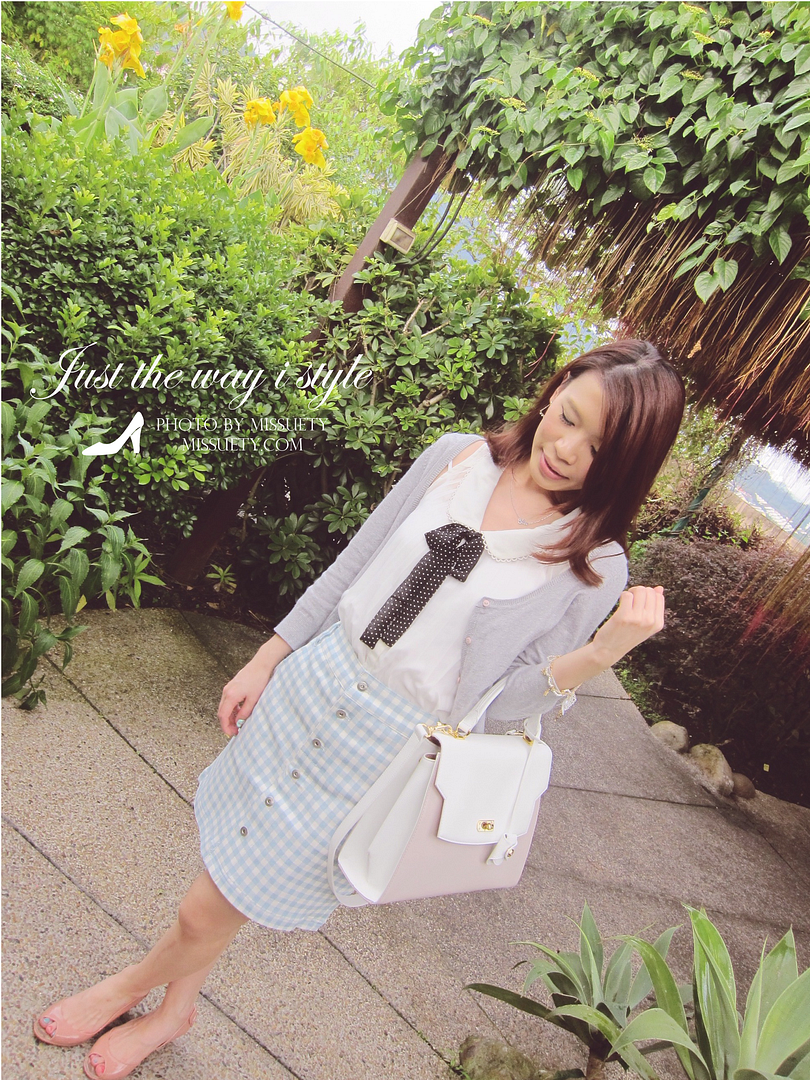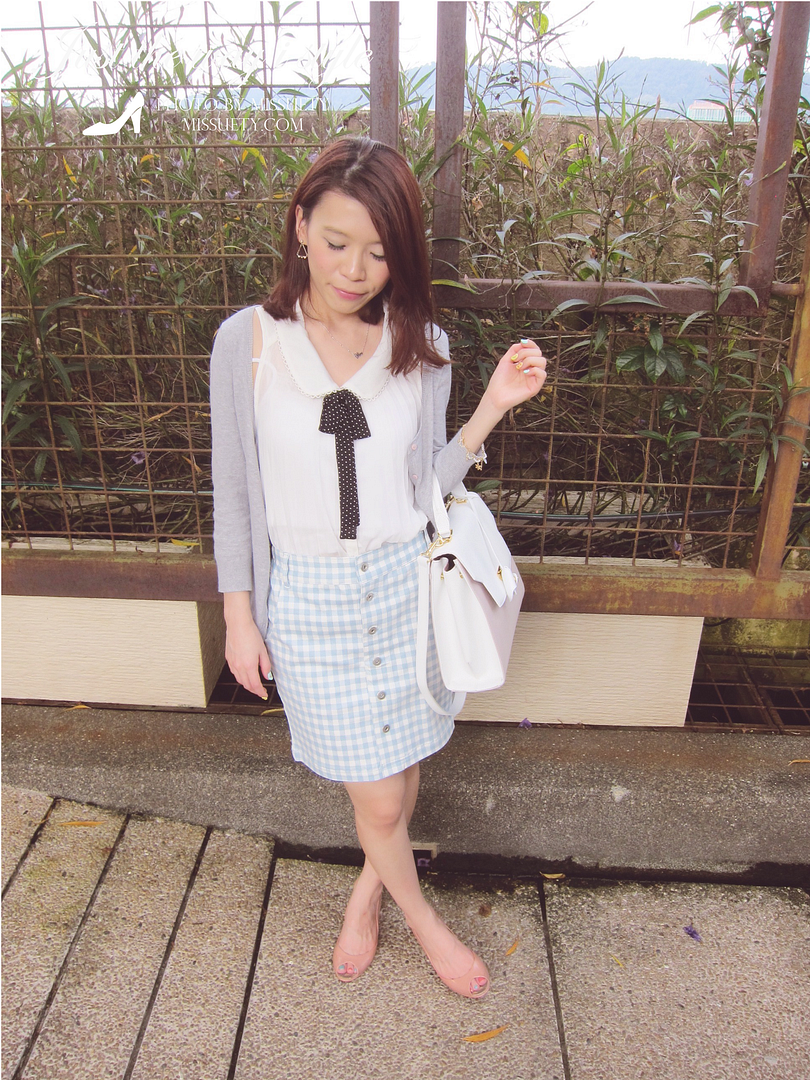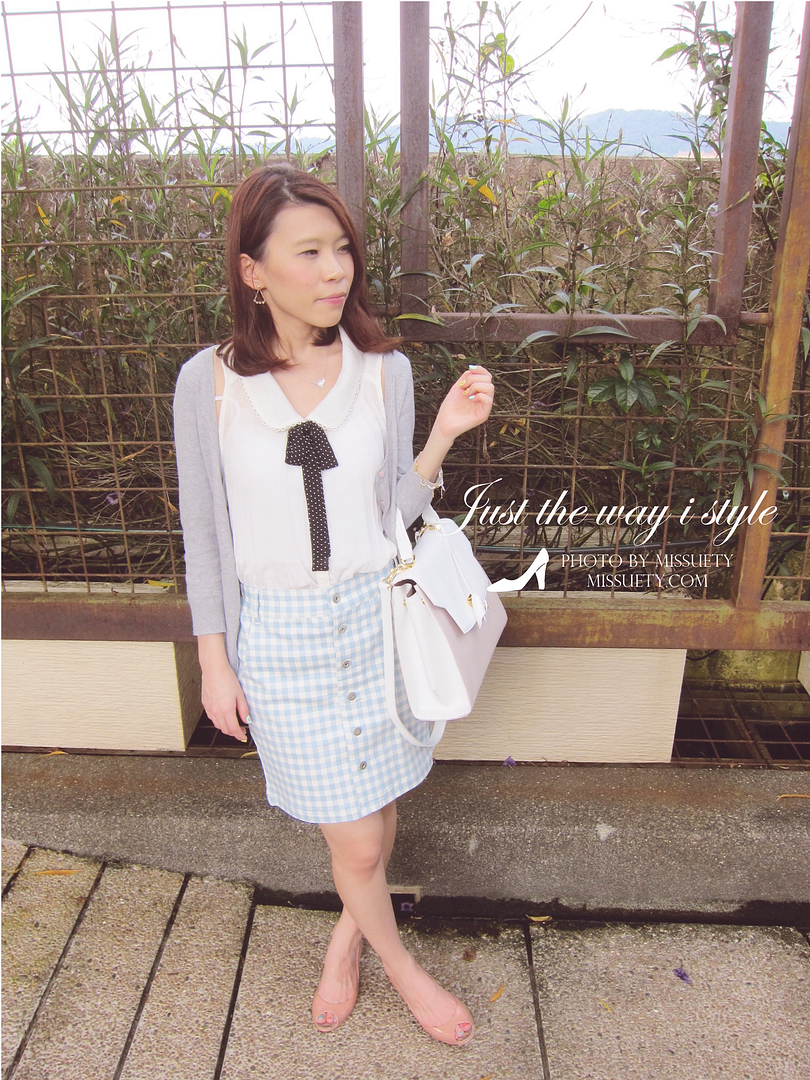 The 9th pair which I got it last minute from Gurney Paragon, Penang.
Pink Studded Flats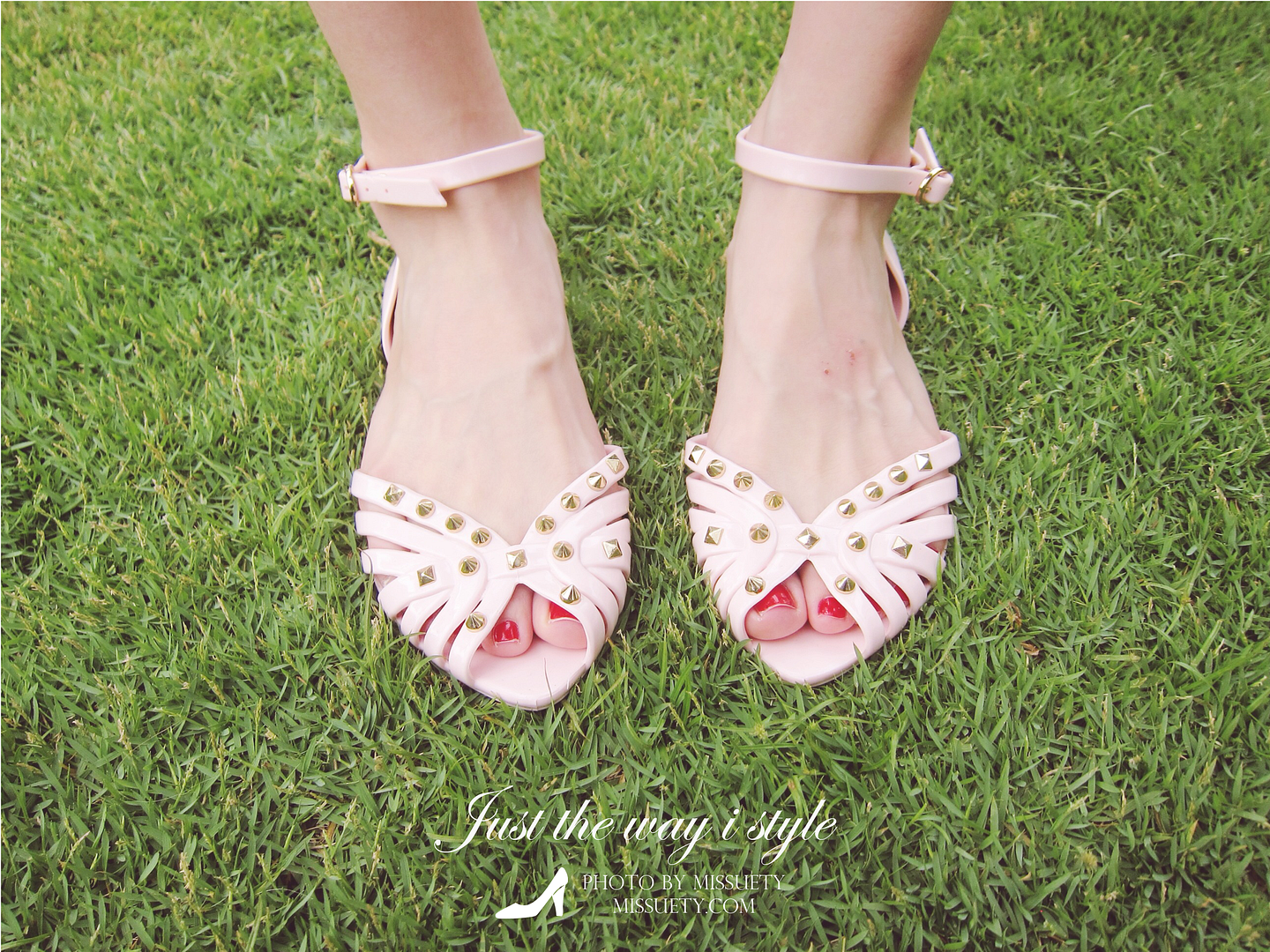 I super love this pair.
A combination of SWEET x COOL which is more to my style.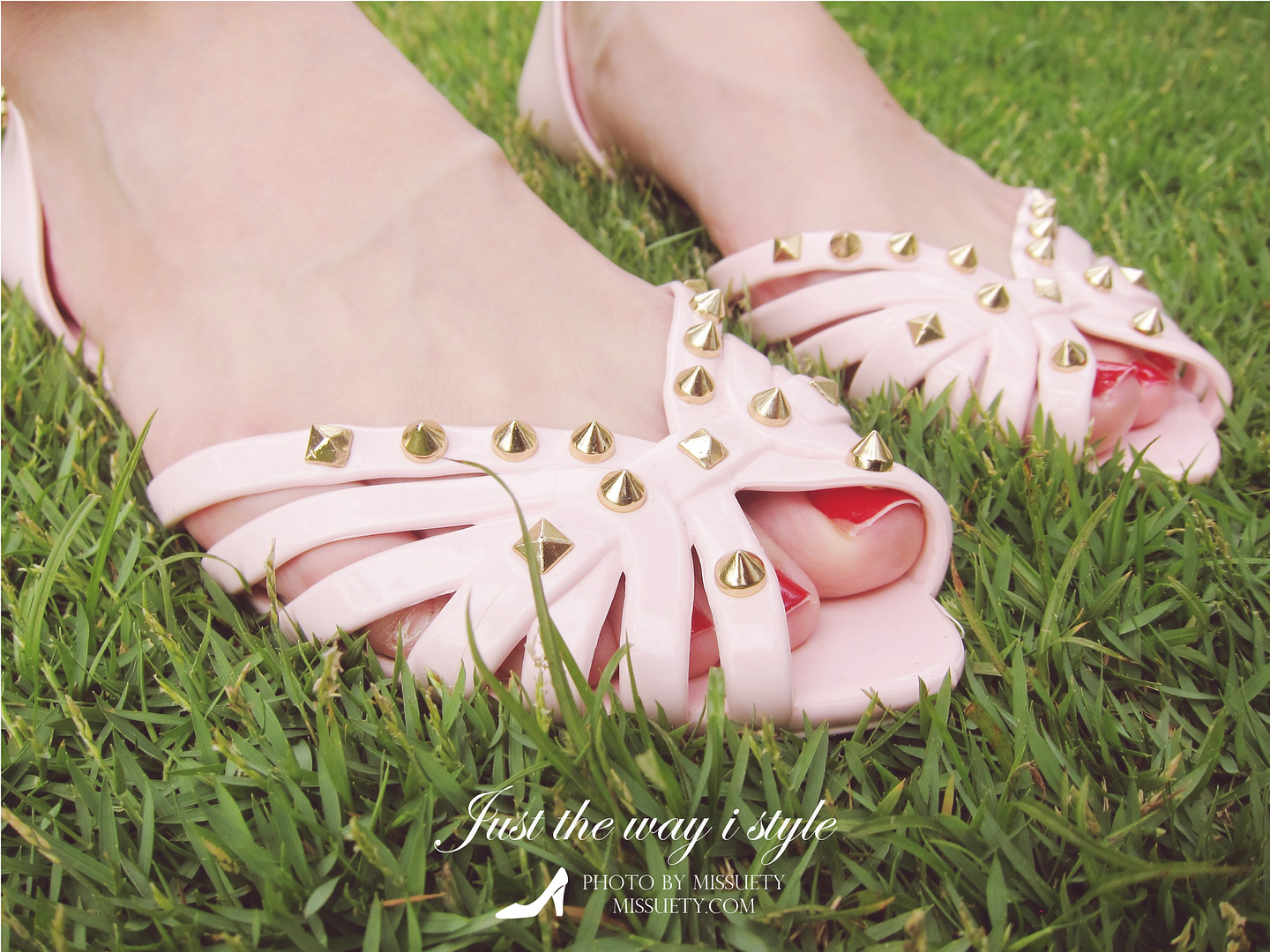 I always love this sort of tiny details on shoes.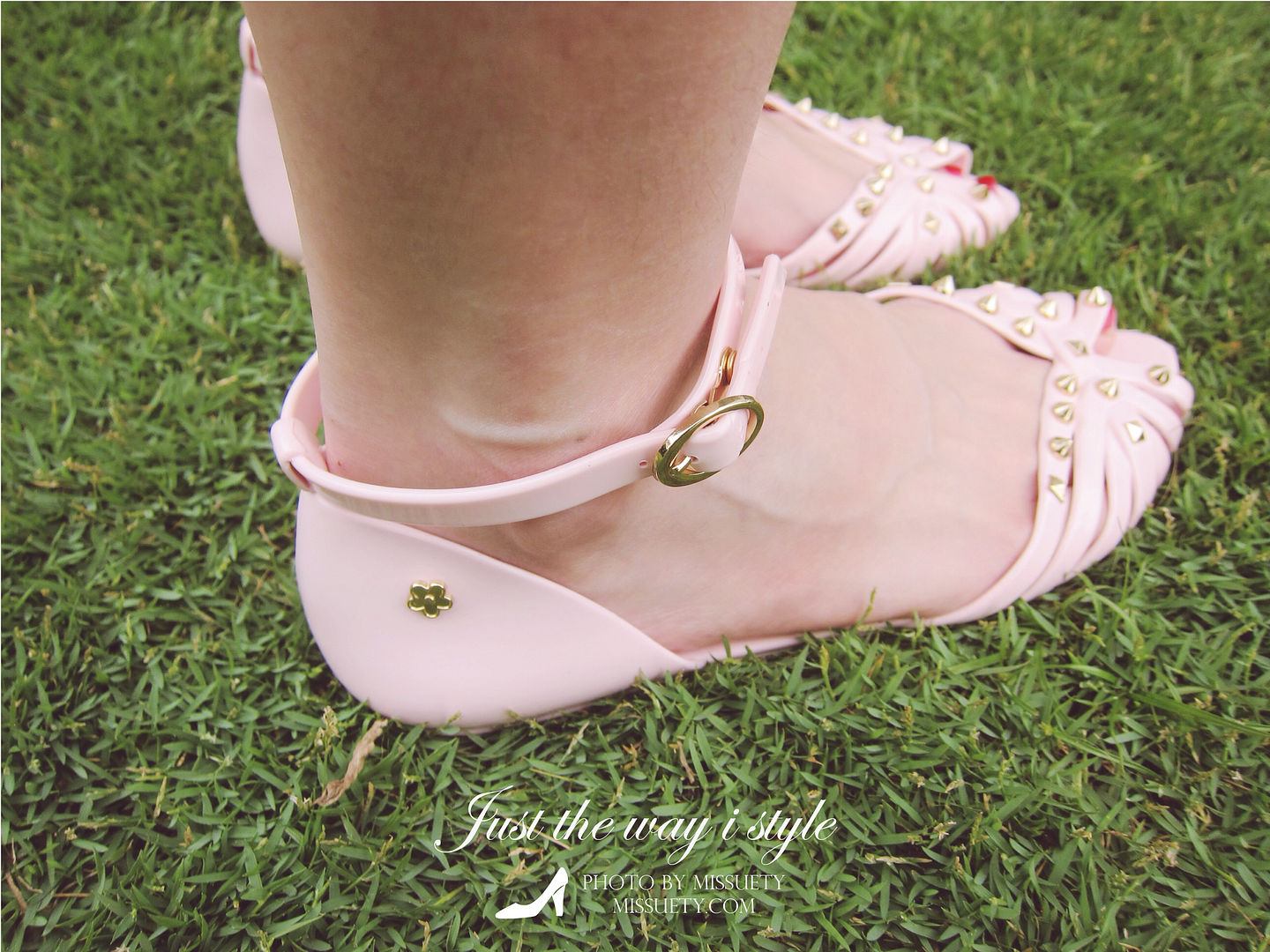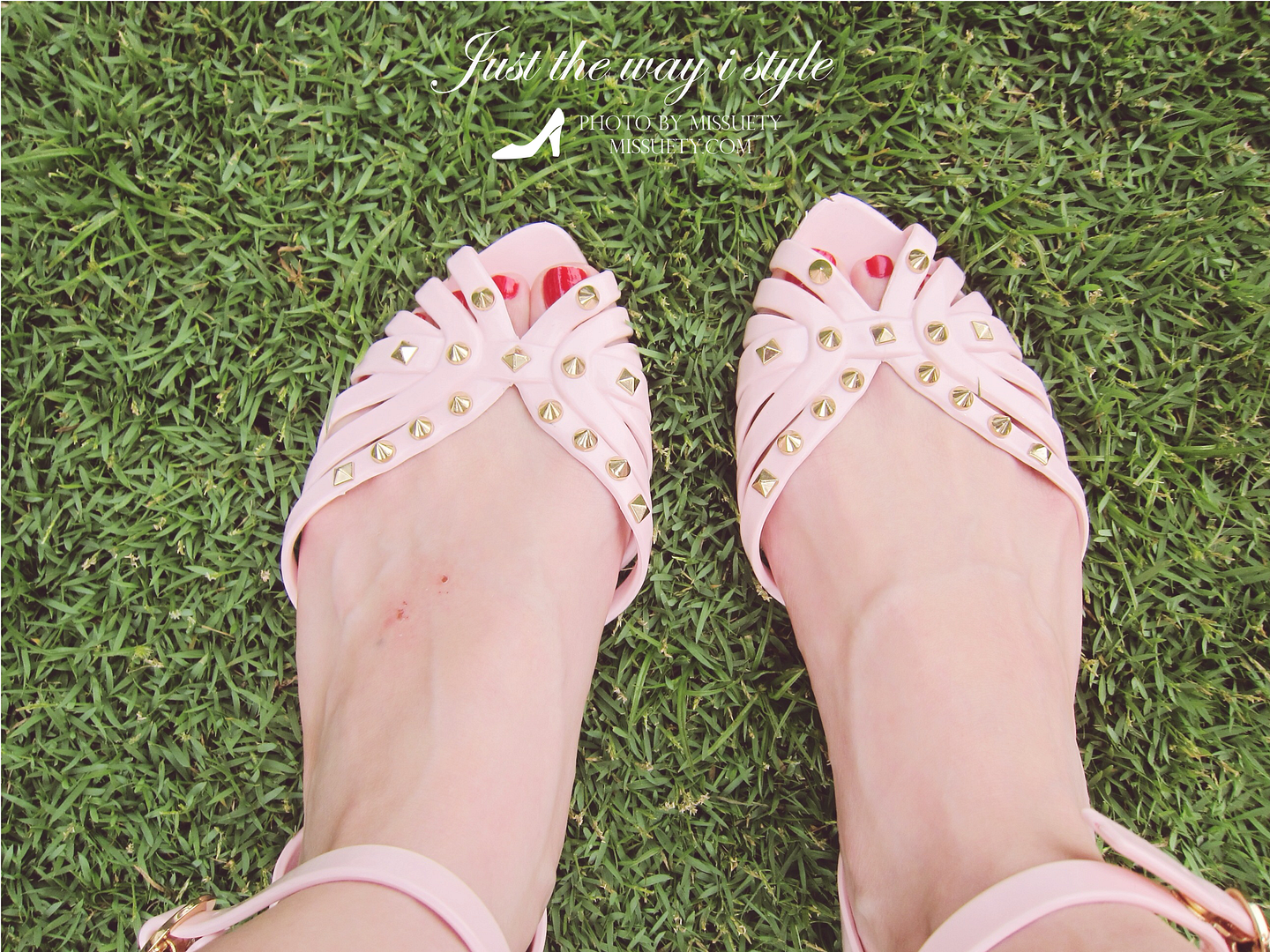 How I style:
Short Macaron Blouse from Bangkok
Black Tight Skorts from Macaronhombeth Bangkok
Samantha Thavasa Bag from Japan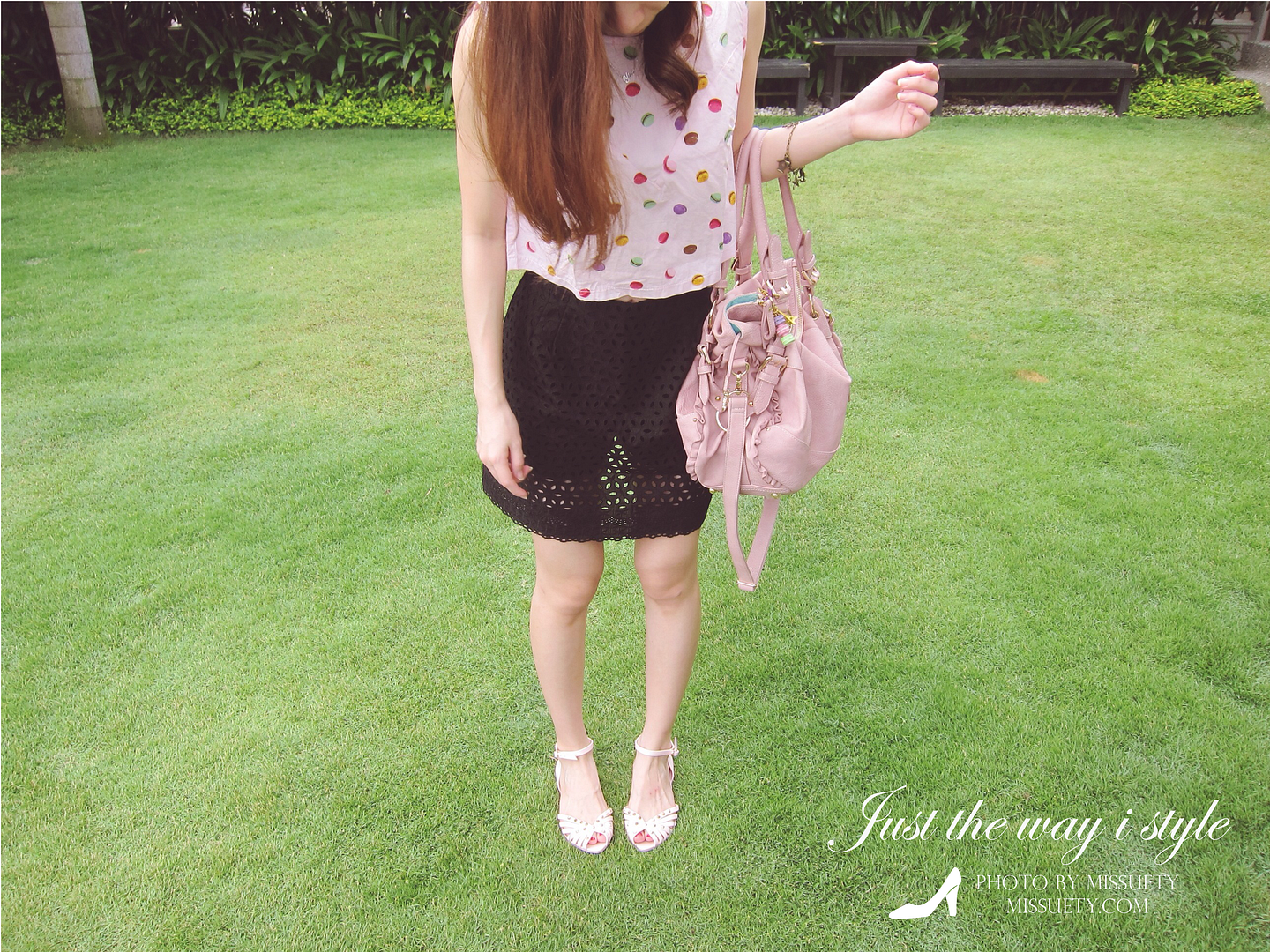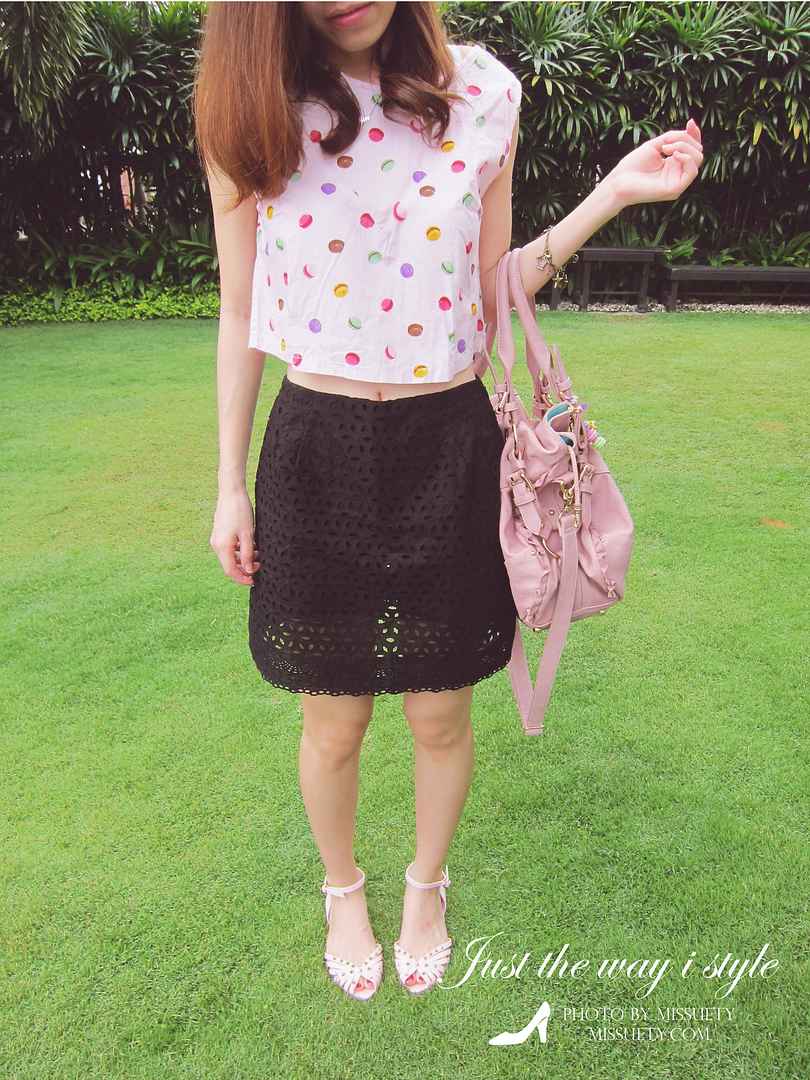 Also styled it with another casual outfit.
How I style:
Vintage Blouse from Macaronhombeth Bangkok
High Waist Denim from Online Shop
Samantha Deluxe Bag from Japan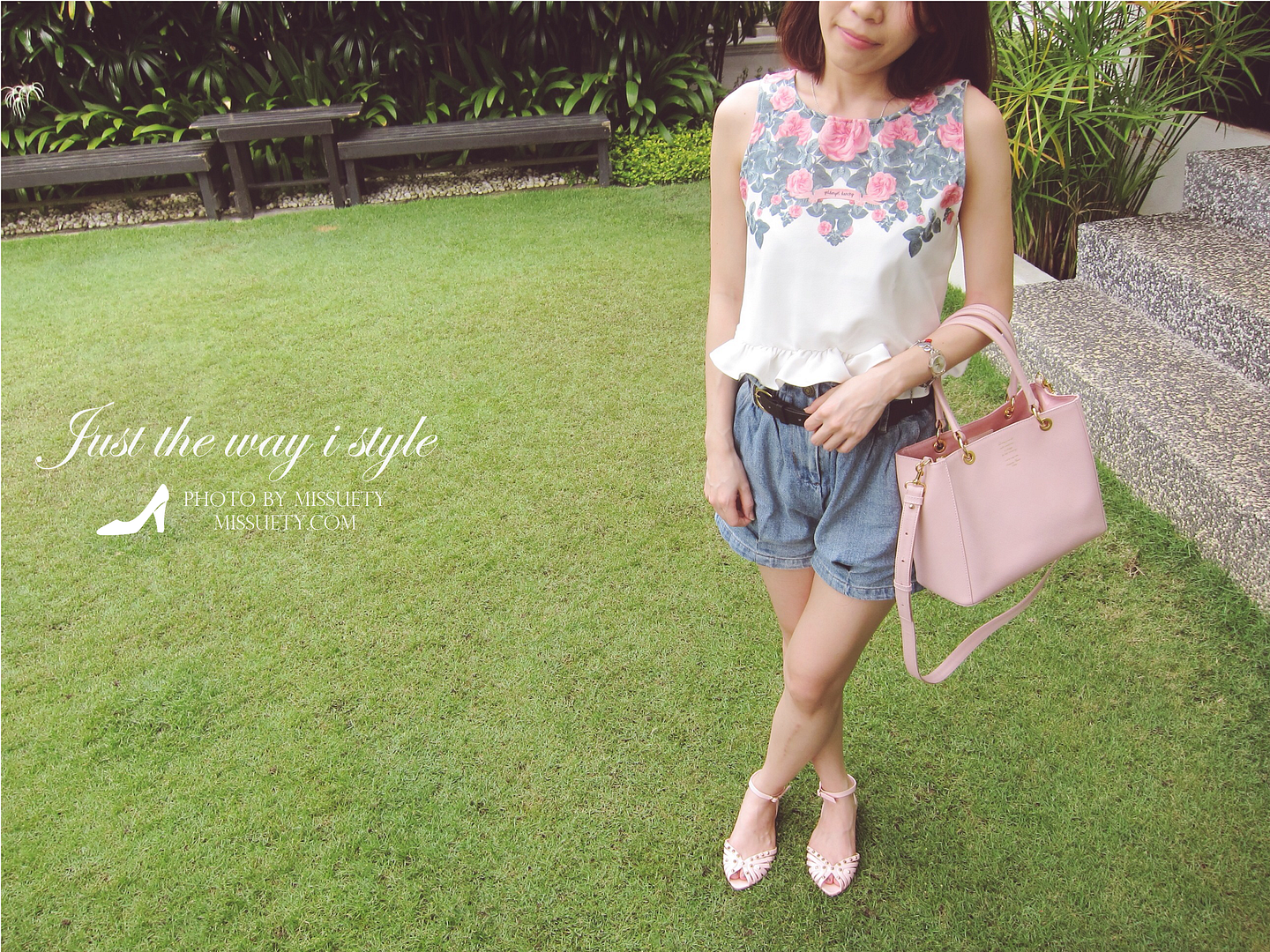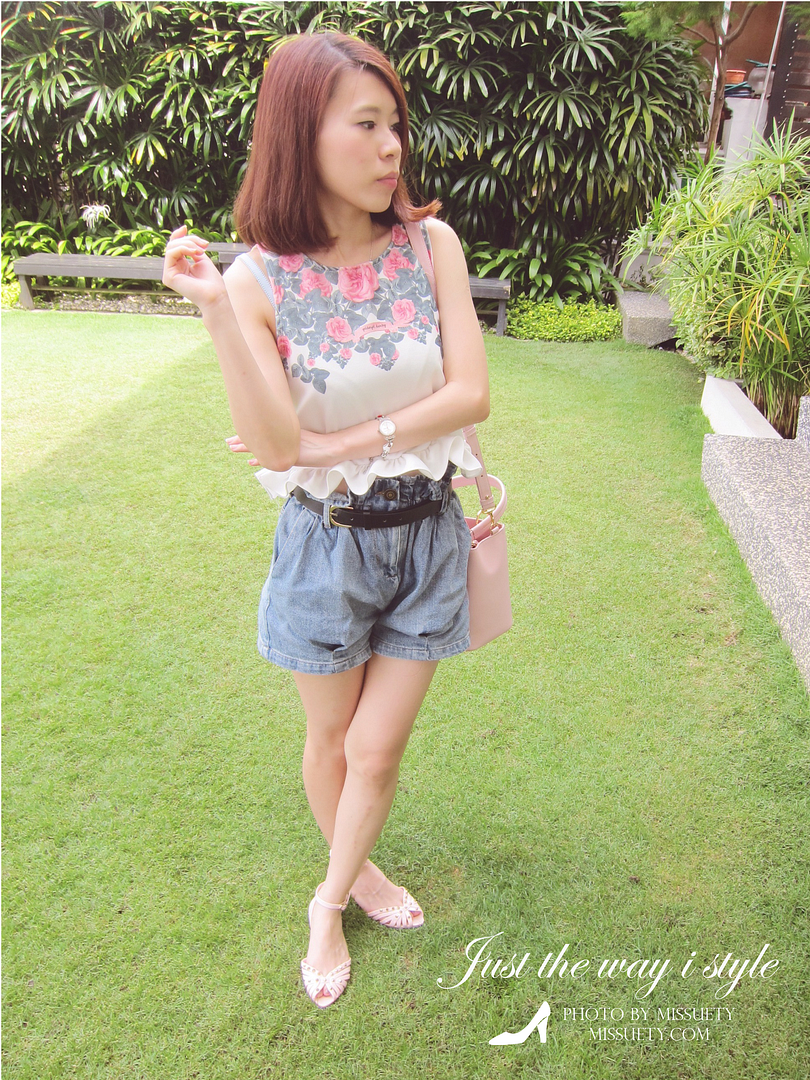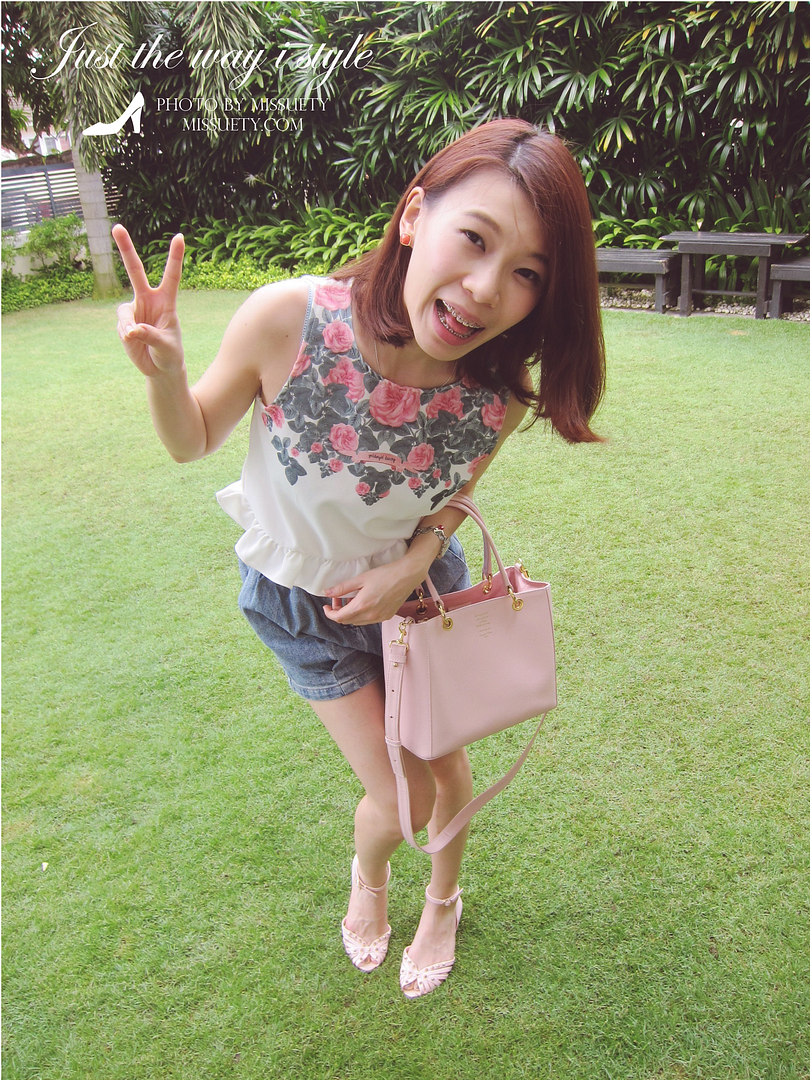 These are all I got from JELLY BUNNY Malaysia.
I've actually got another black pair which I bought months back.
I will update again once I'm done with my styling and pairing.
So if you're interested in Jelly Bunny Shoes, you can head down to their outlet which is available in a number of malls in Klang Valley.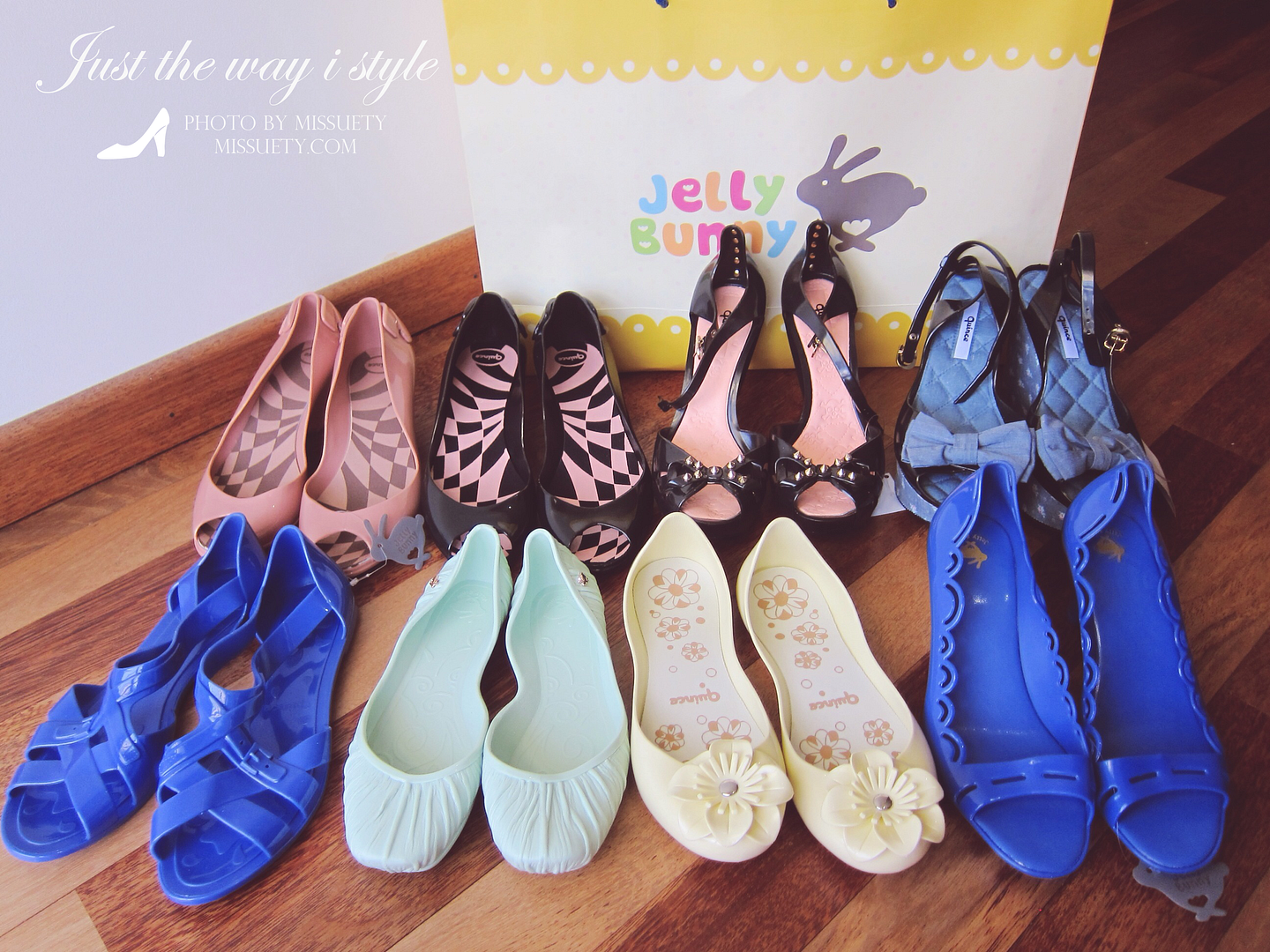 Visit their official website for their latest designs
http://www.jellybunny.com/index.php
Jelly Bunny One Utama Outlet
LG209 Lower Ground Floor,
One Utama Shopping Center,
47800 Petaling Jaya, Selangor, Malaysia
[divider type="thin"]