Garage 51 by Coffee Societe, Bandar Sunway
Have love for cafe?
Why not try this place out?
Melbourne-flavored cafe has come to town.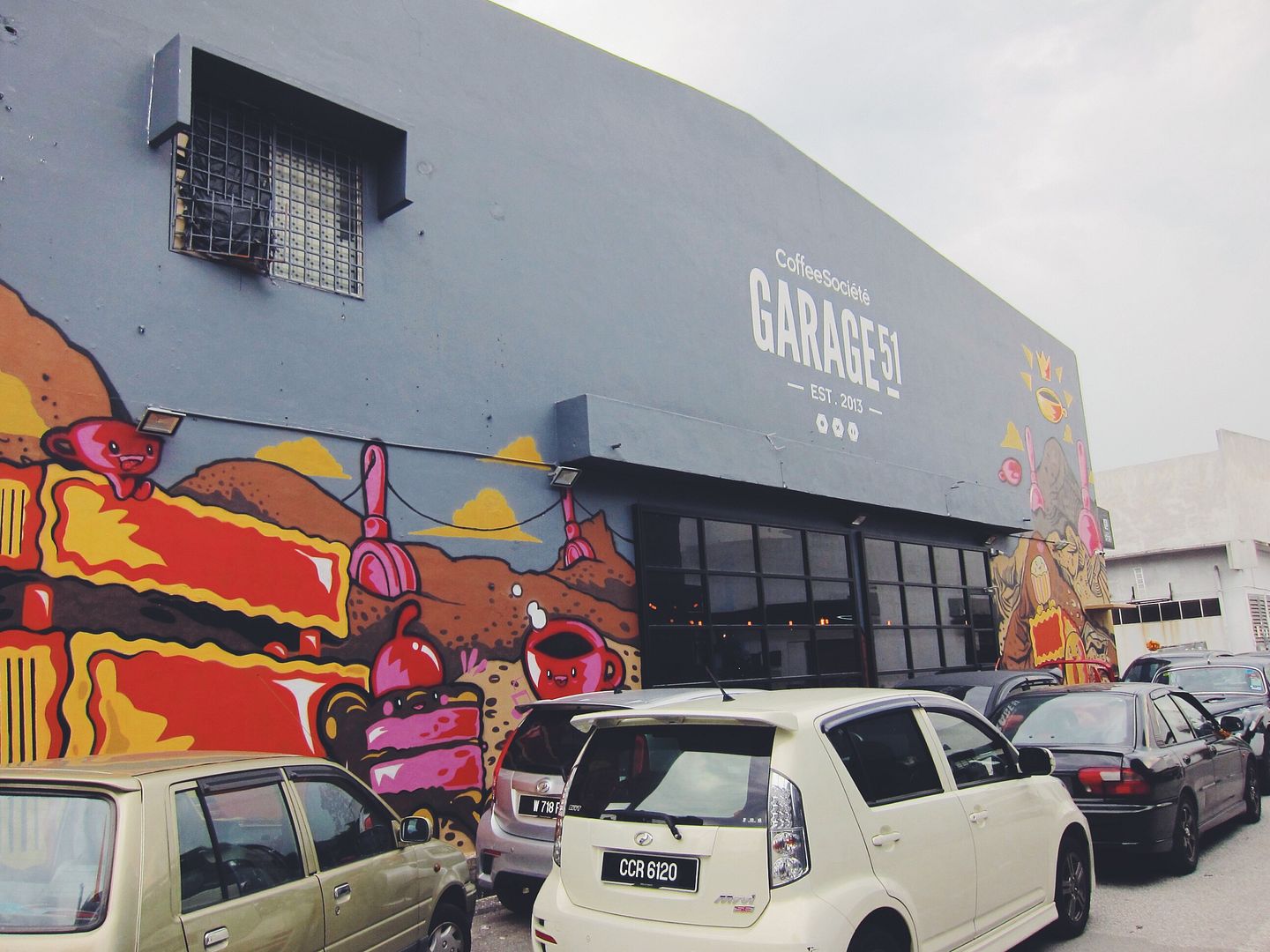 Located at the street of auto workshops in Bandar Sunway with its funky graffiti exterior which made it stand out from the other shops located around that area.
With the garage/car workshop theme, wood and container elements can be widely seen in the cafe.
The menu here is design for brunching but it is served any time all day.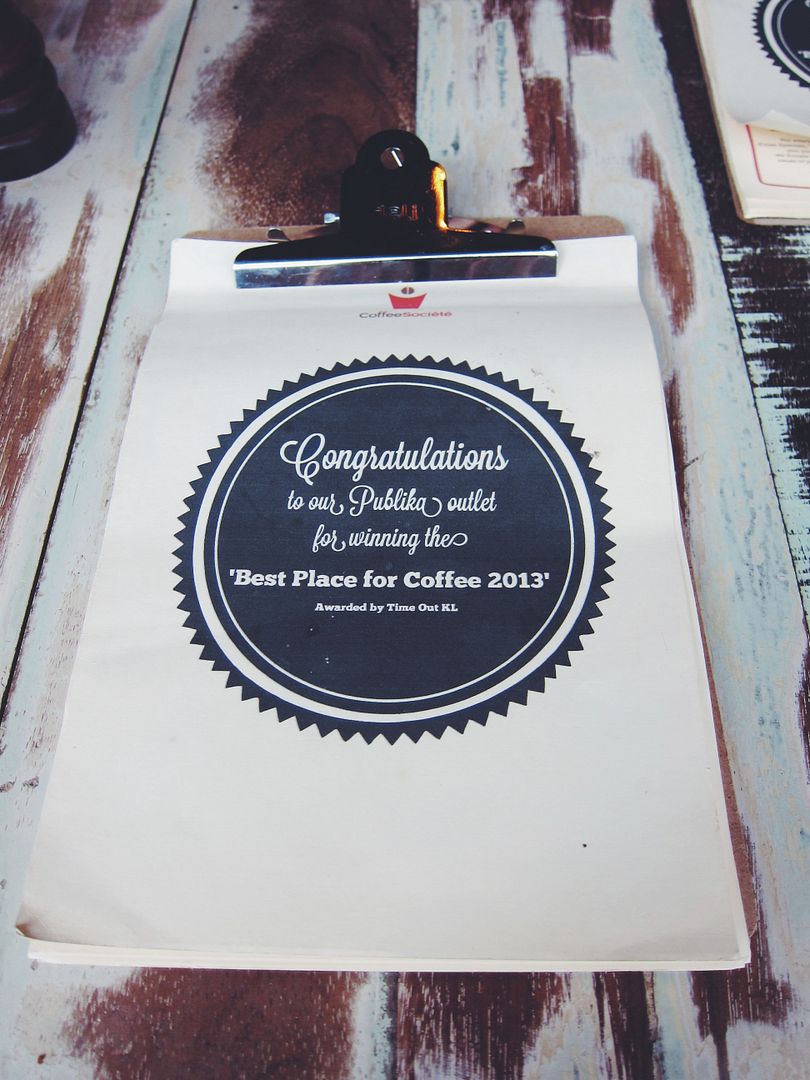 As you can see on the cover of the menu above, Coffee Societe in Publika was awarded for the 'Best Place for Coffee 2013' by Time Out KL.
I'm sorry to say that I'm not a coffee lover but I love coffee cafes.
I'm more of a dessert person and that is the reason why I visit cafes.
We had their Christmas special drink known as the BERRY SPLASH.
We picked this drink because it was a drink for a cause!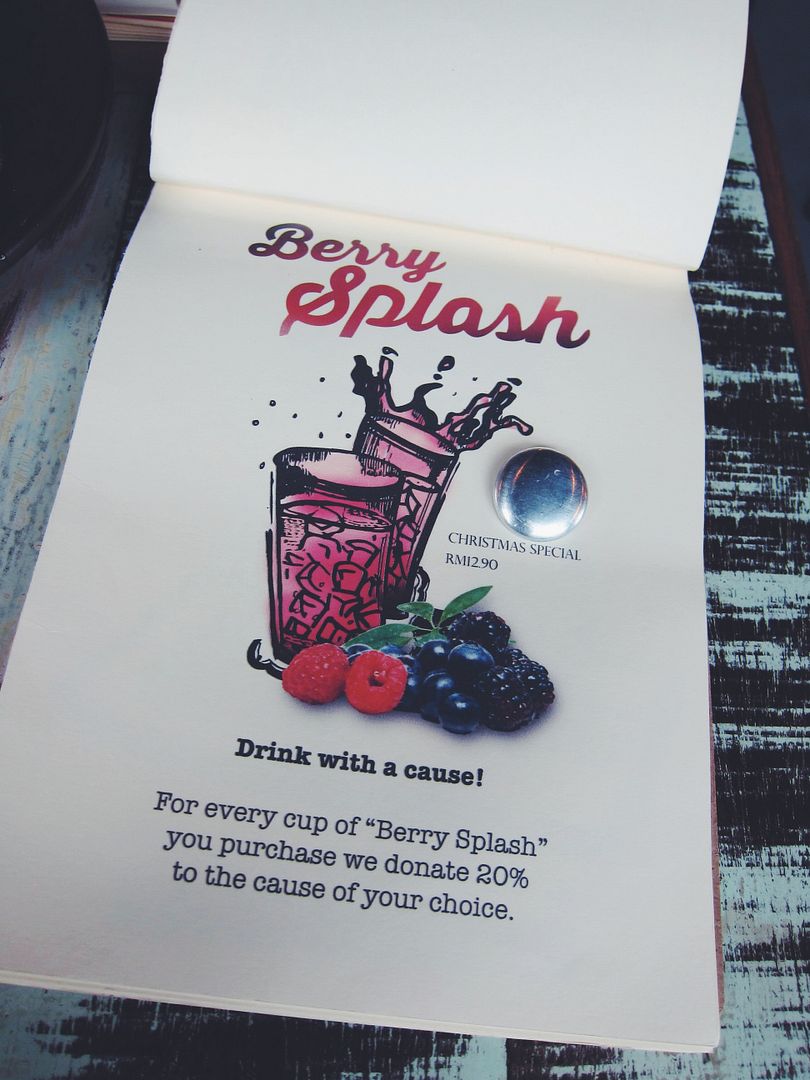 As can be seen above, they donate 20% of our purchase to the cause of our choice which explains why that silver button is in the picture.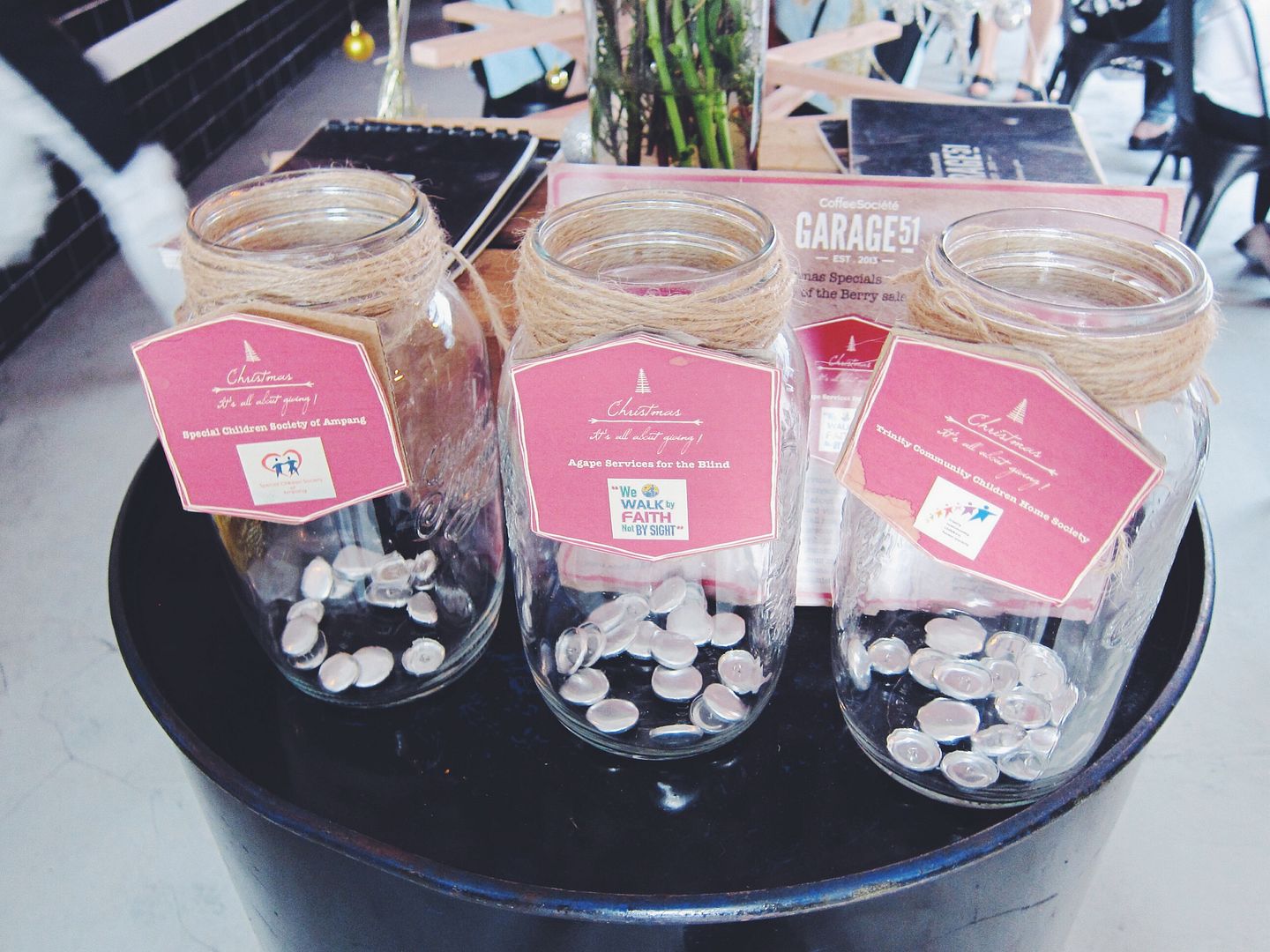 I randomly picked one though I wish to insert one to every of the pot.
We came here for lunch actually but then only we found out that the menu is made up of brunch.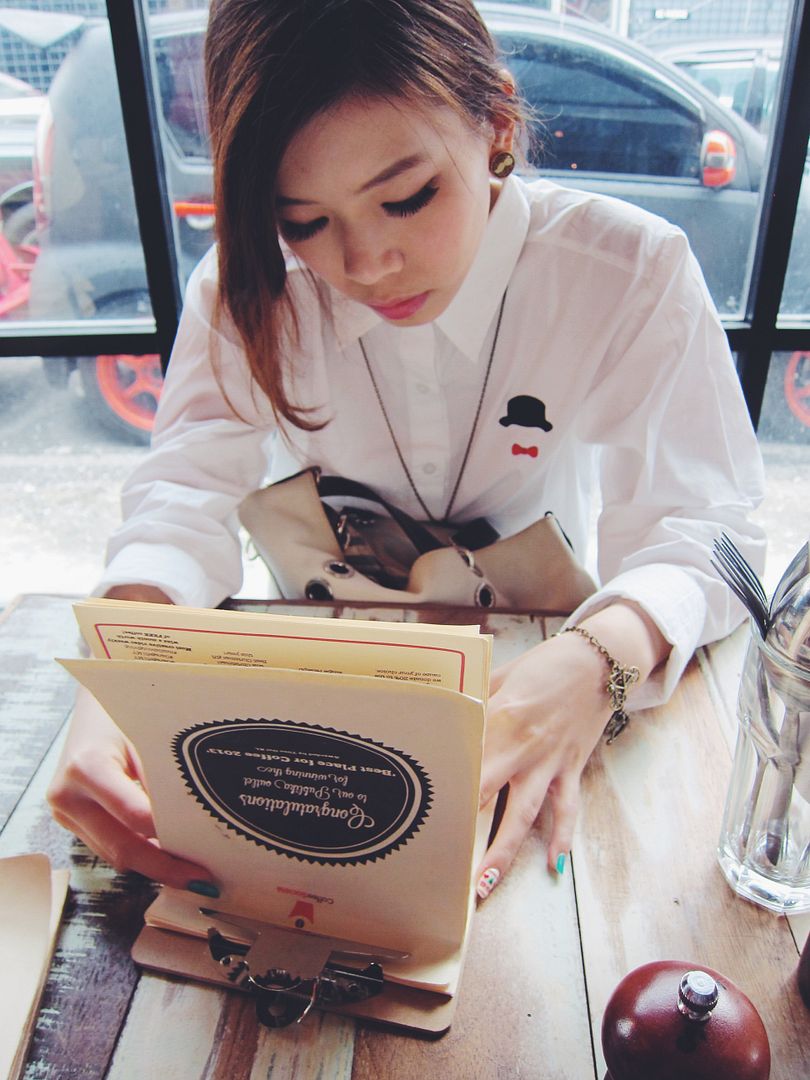 Finally decided on the food and this is what we had.
Awesome Garage Breakfast – RM19
with diced mushrooms, homemade hash potatoes, smoked cured salmon, free-range poached egg with hollandaise.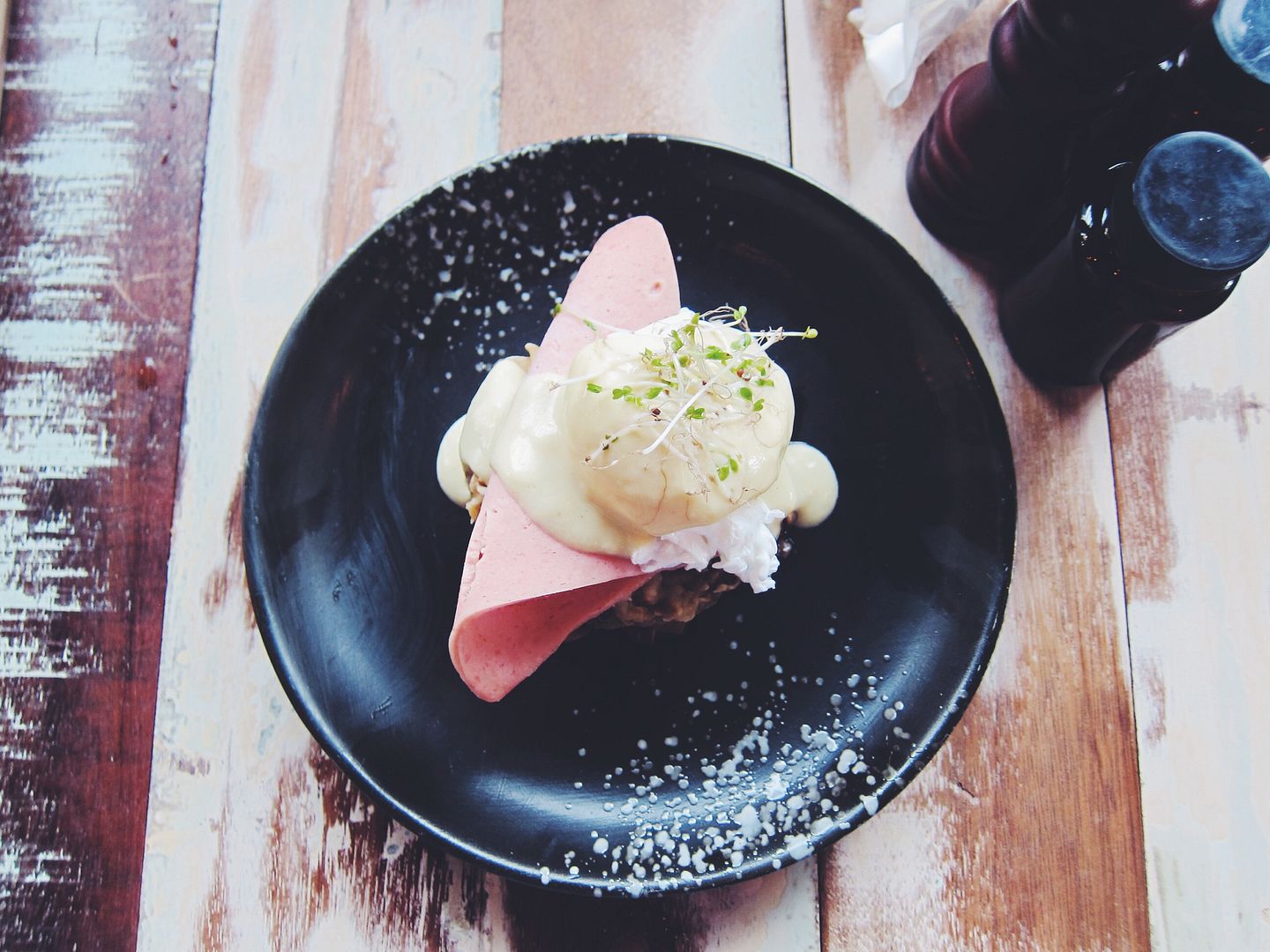 A very healthy meal you would wanna try when you come here.
When in cafe, must eat cakes!
Strawberry Cheesecake – RM8.90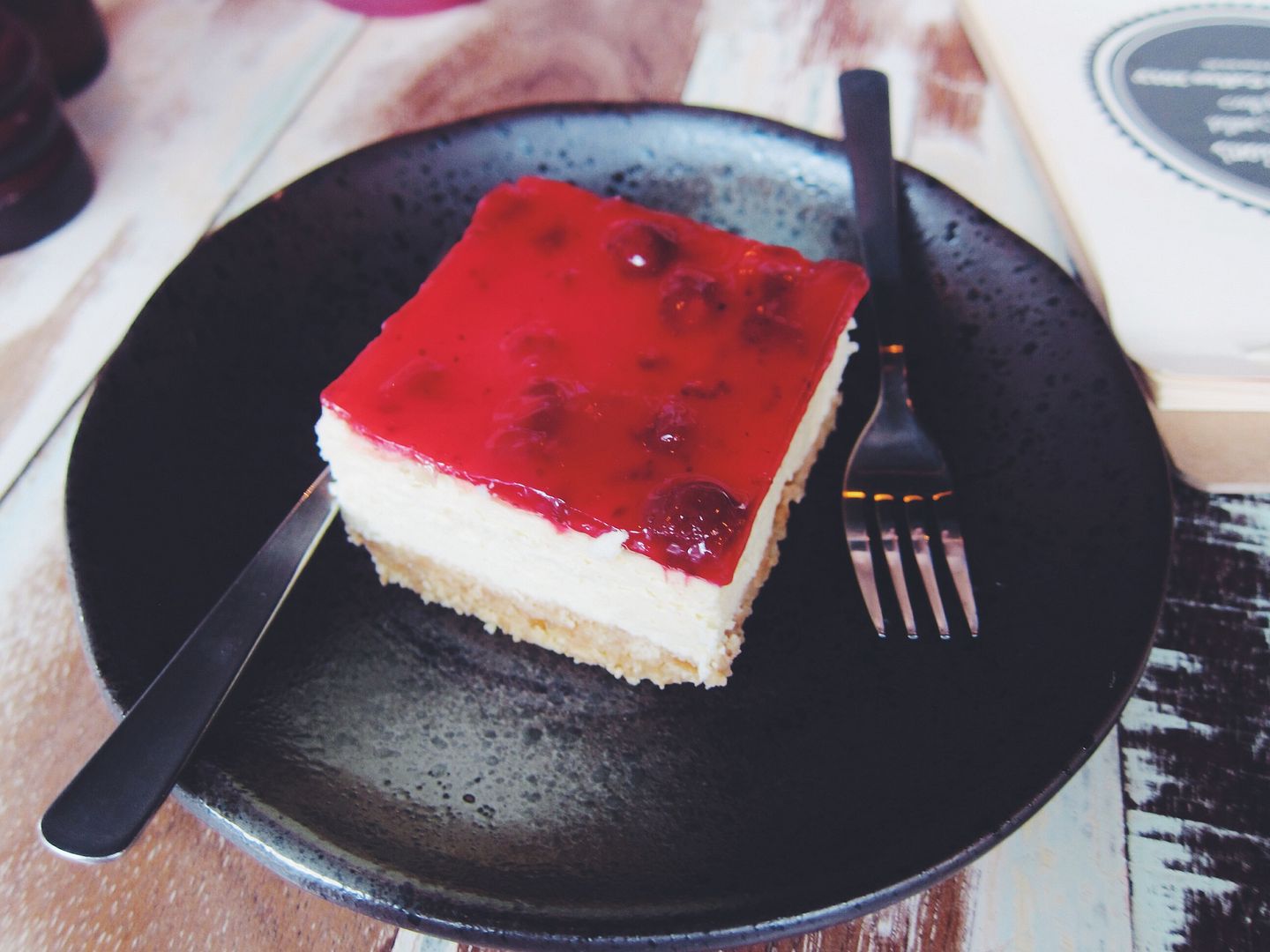 I actually wanted New York Cheesecake but they didn't have it on that day.
Wanted to try Red Velvet but inside me it says Cheesecake.
It doesn't matter any flavor of Cheesecake as long it is Cheesecake.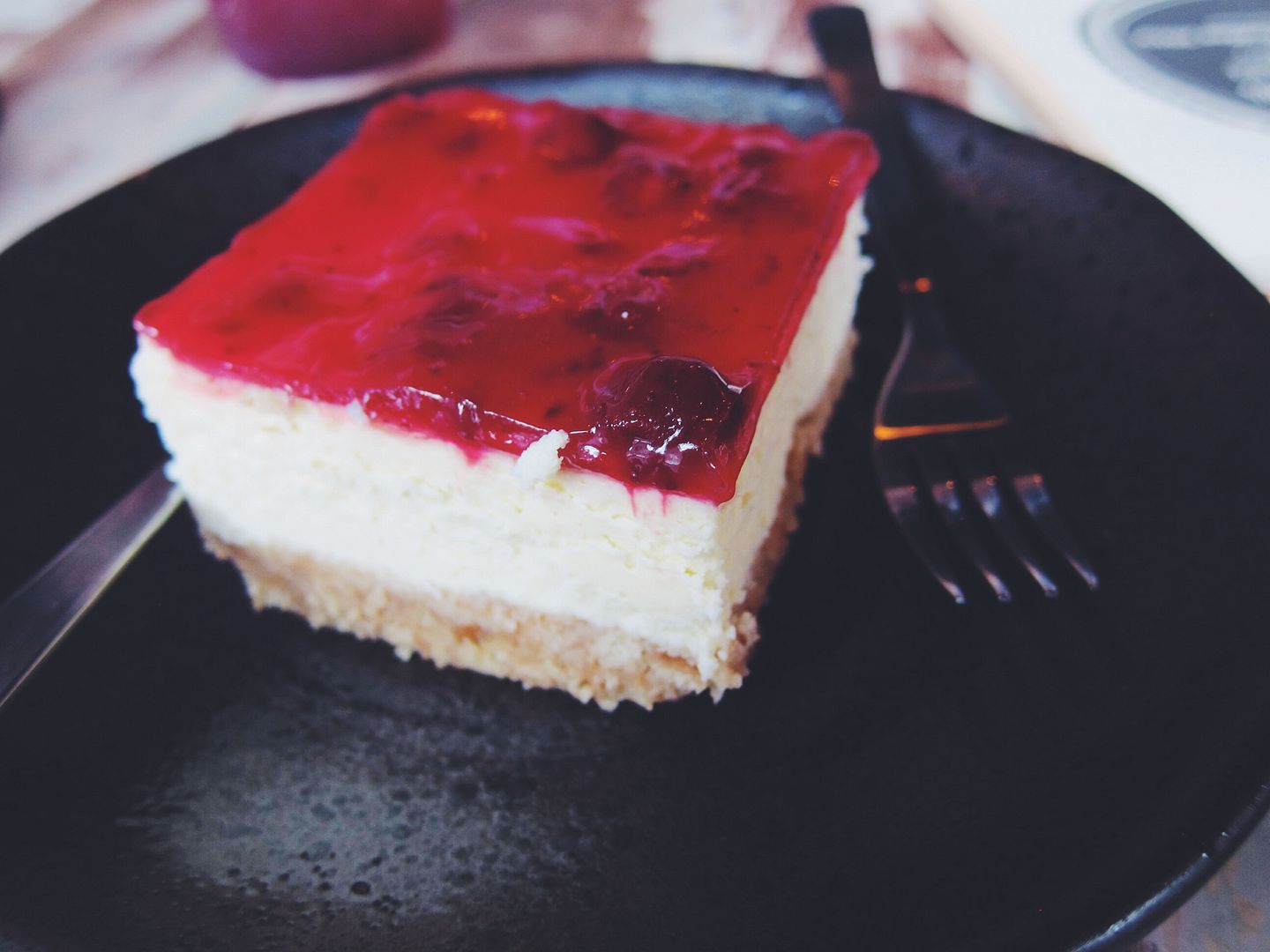 The cake is just in the perfect size for one person.
Not too little and not too much for one serving.
Garage 51,
51, Jalan PJS 11/9, Bandar Sunway.
Open 11am-11pm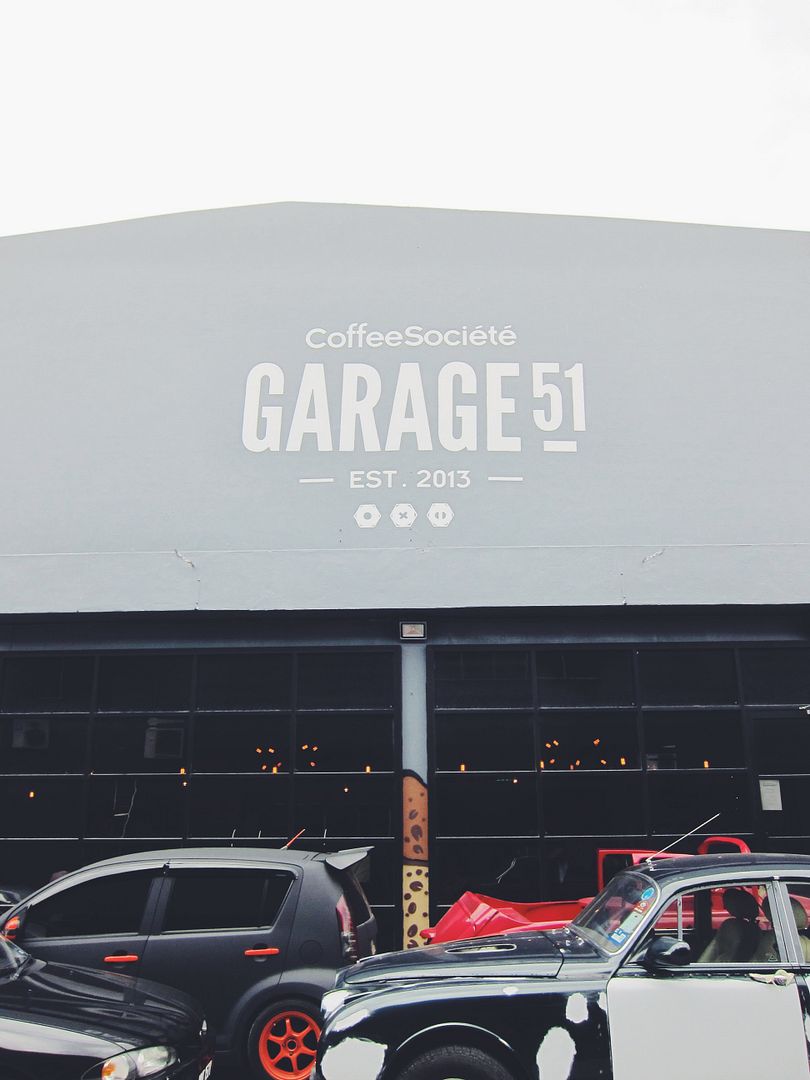 Before I end this post, here's my LOTD.
Look of That Day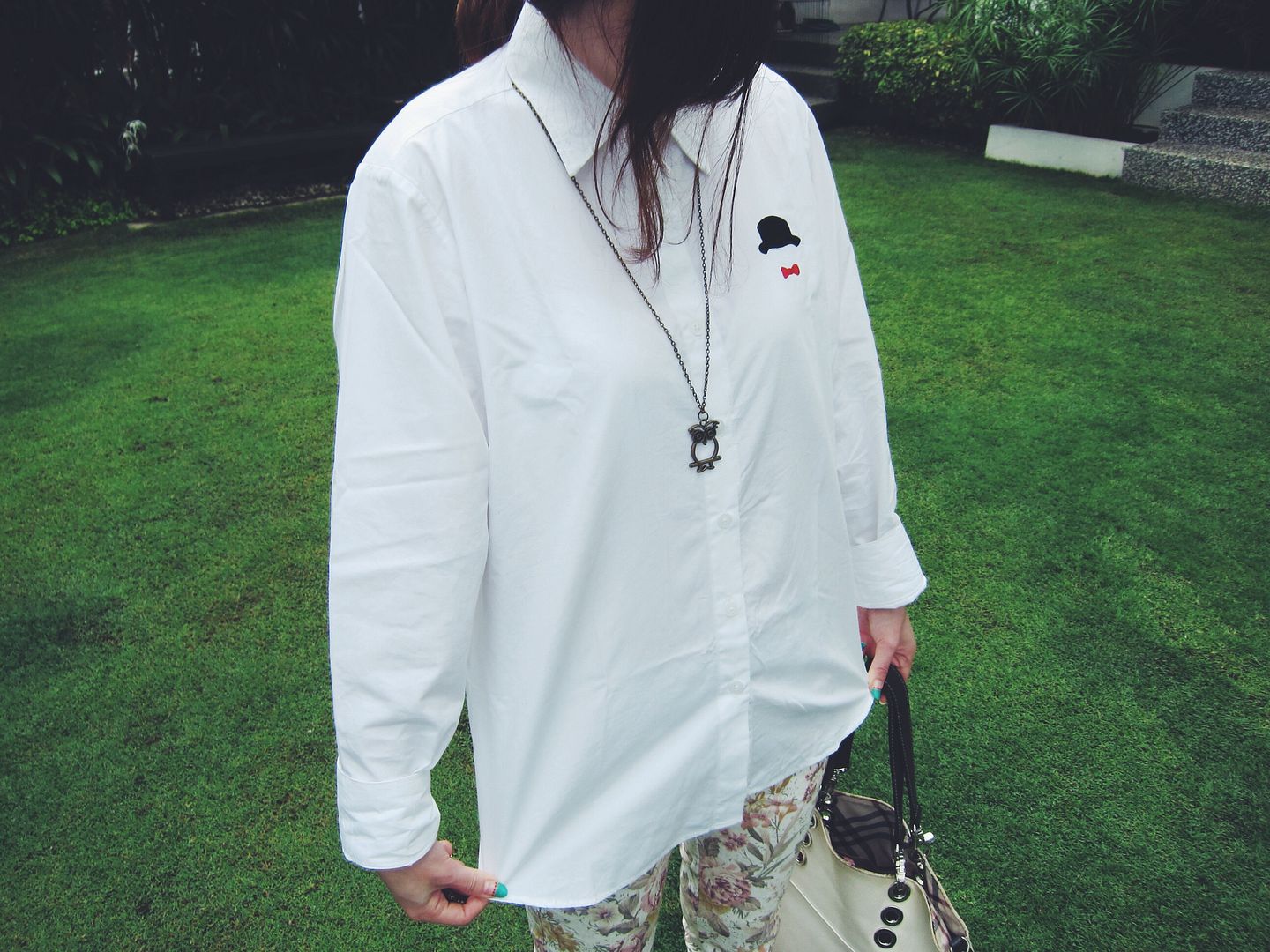 White embroidered tee ~ Bangkok
Owl Necklace ~ Bangkok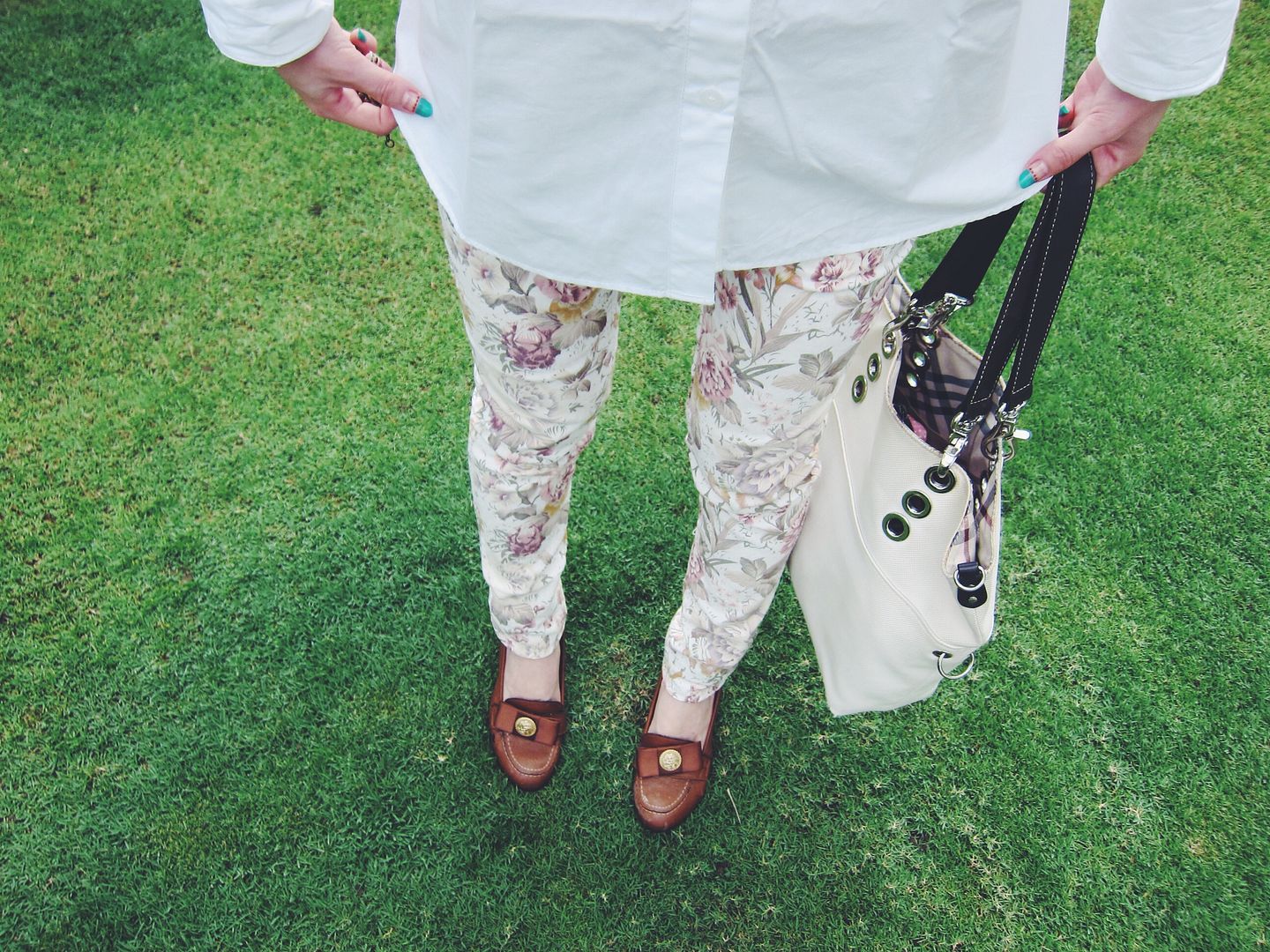 Flower Pants ~ Japan
Brown Pumps ~ Japan
Mustache earrings ~ Bangkok
That's all and till then!
Stay tune for my Bangkok Trip Post!