ECONECO Cosmetics 2014
Eyeshadow BOOK & Lip Gloss have just released in 2014 and it has been ranked as most sellable items in PLAZA Stores in Japan.
So common' in and find out more!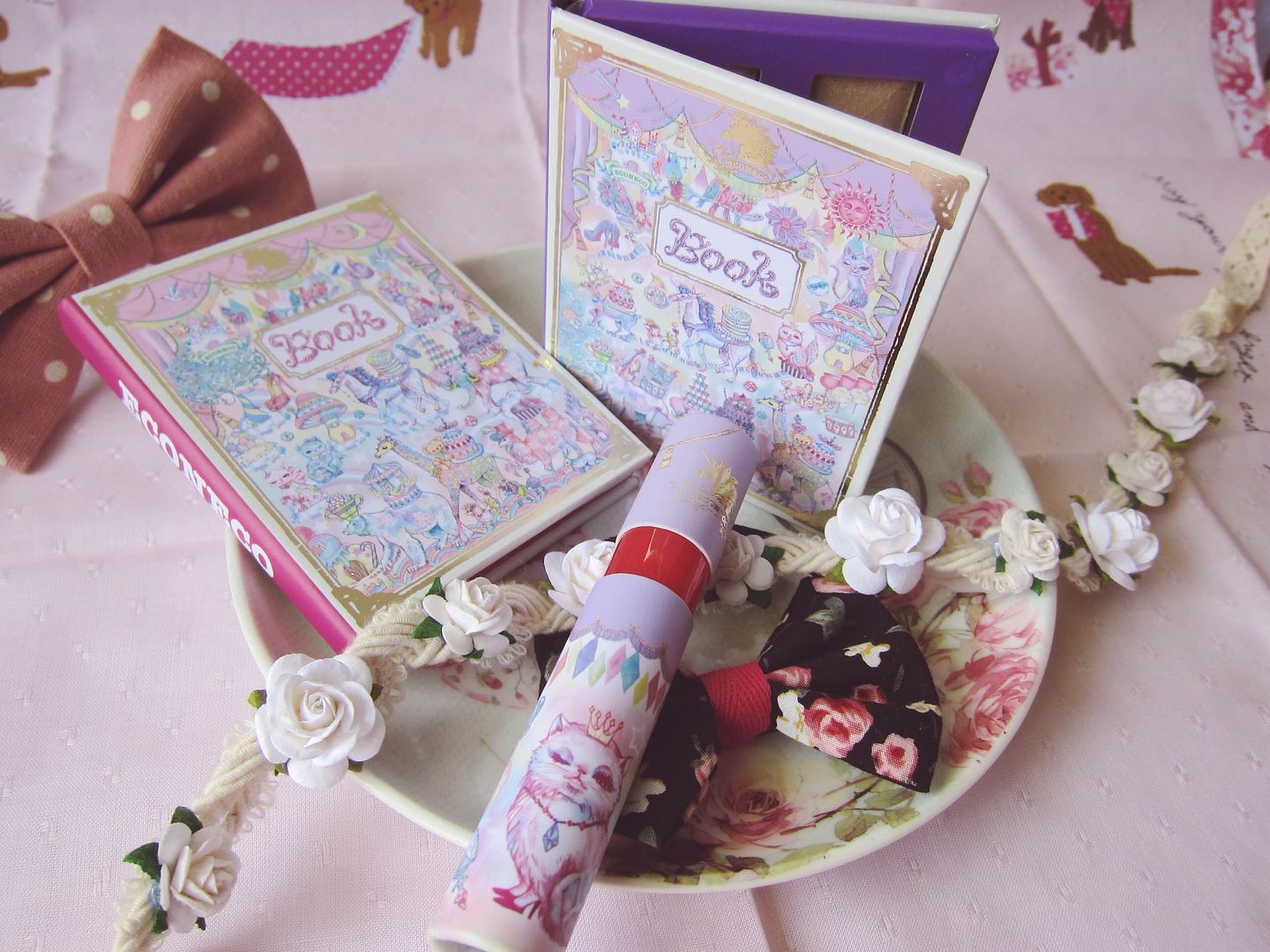 I came to know this brand last year while I was doing some cosmetic shopping in Yodobashi and I came across this very cute packaging.
Then, they only had foundation and cheek colors which I've blogged about it here.
Early this year, there were news on their official page saying that they will be releasing few more other cosmetic items which include eyeshadow, lip gloss, hand cream, nail seals and etc.
With little luck, I managed to get my hands on the eyeshadow book and lip gloss during my short trip to Osaka in April.
It was so sellable that most places have very limited pieces left and I only managed to get these 2 items.
So I bought 2 eyeshadow books in different colors and picked up a lip gloss in red.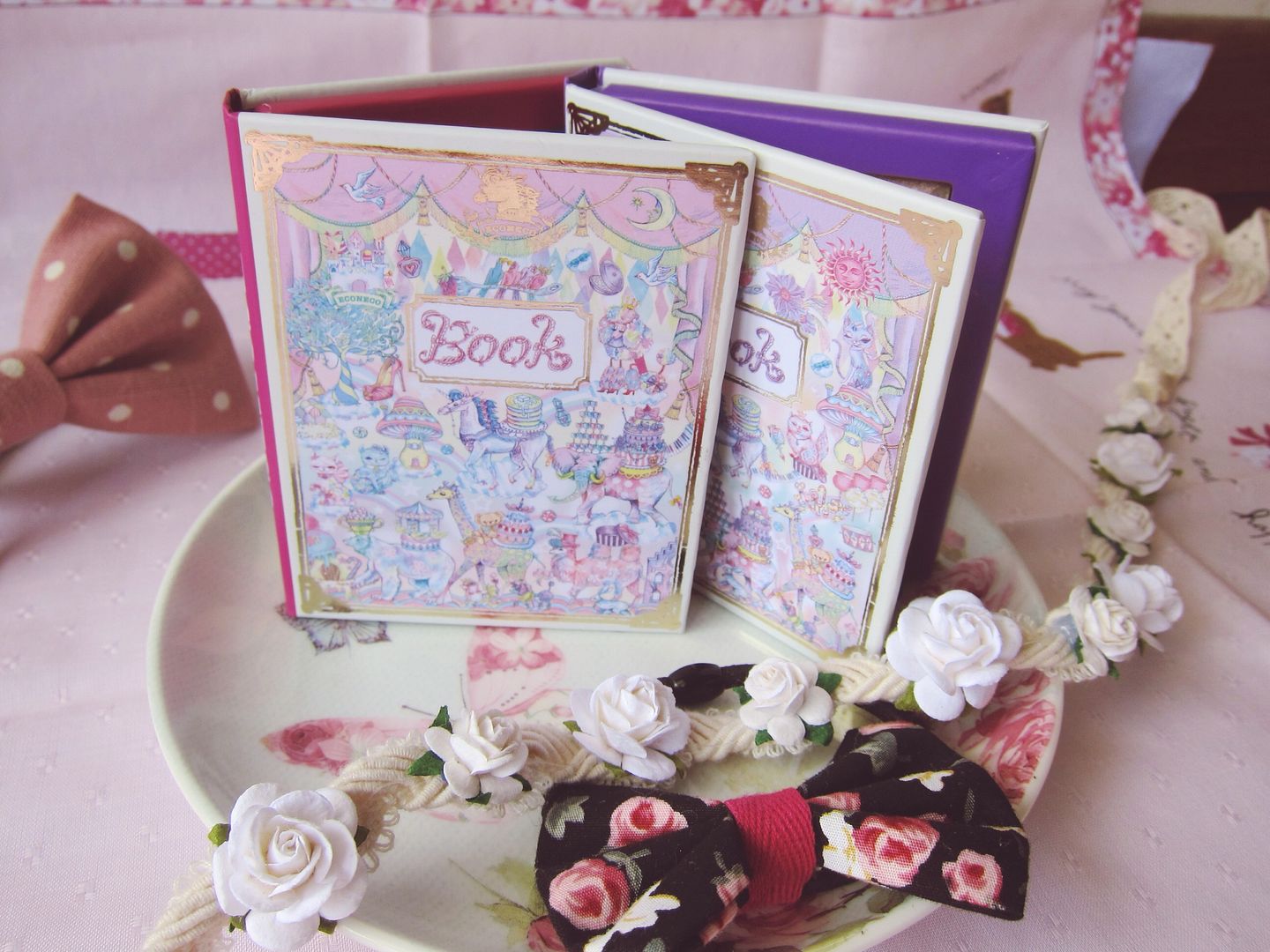 Very unique cosmetic design all girls love!!
In the purple book, you'll have the common shades.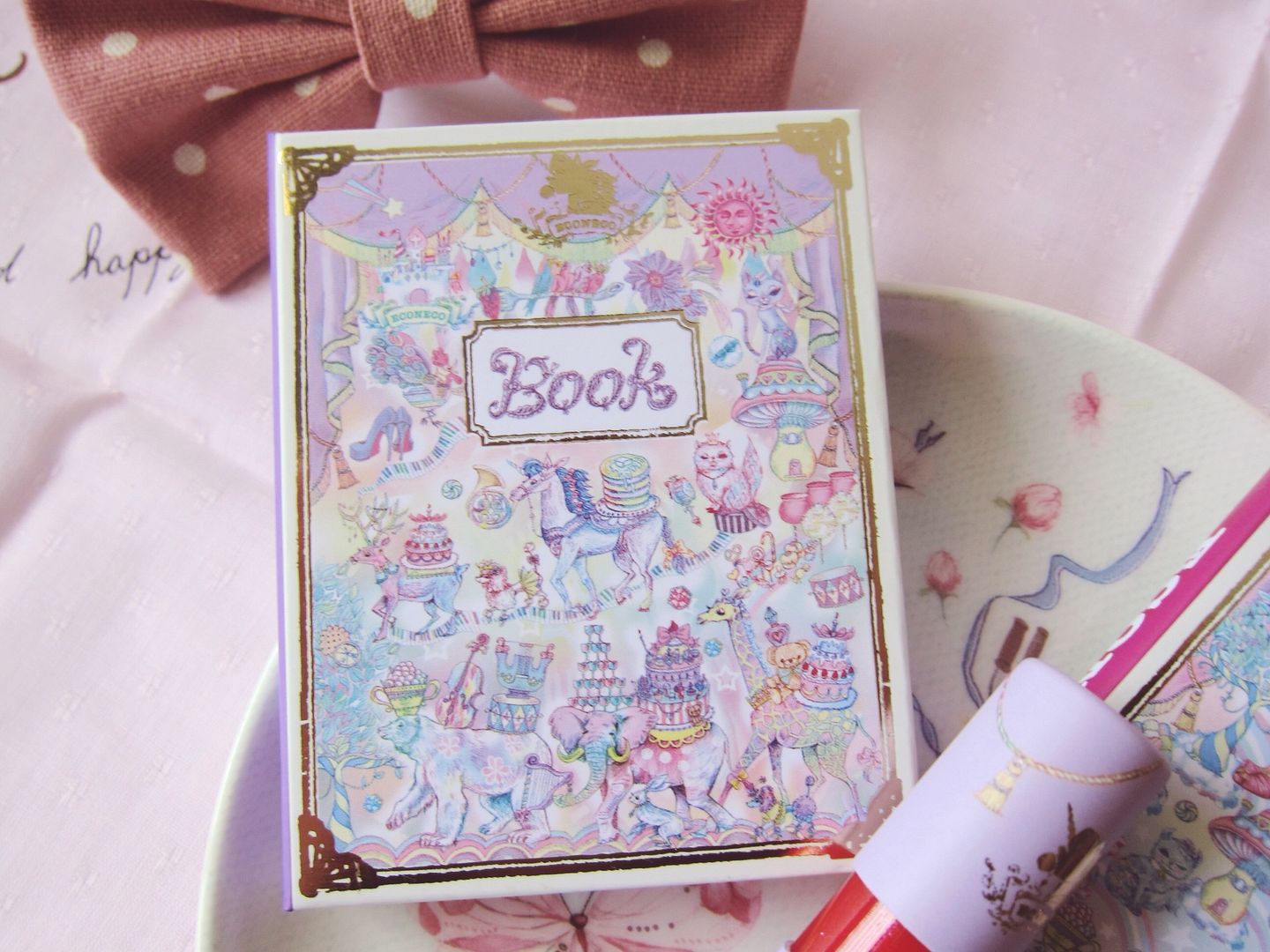 All shades of brown which is perfect for all occasions.
Nothing will ever go wrong with brown shades.
Brown shades will always give you natural eye-make.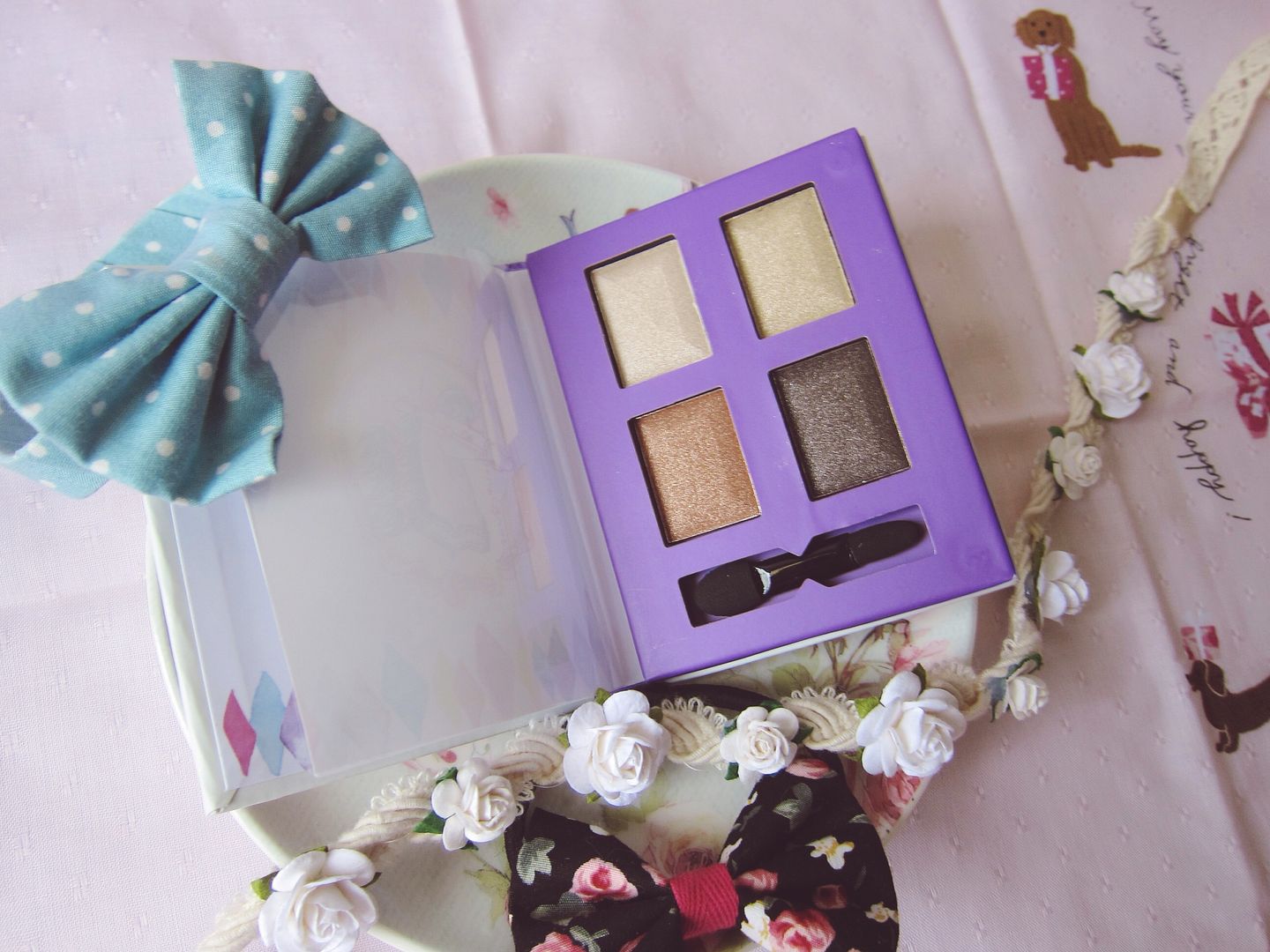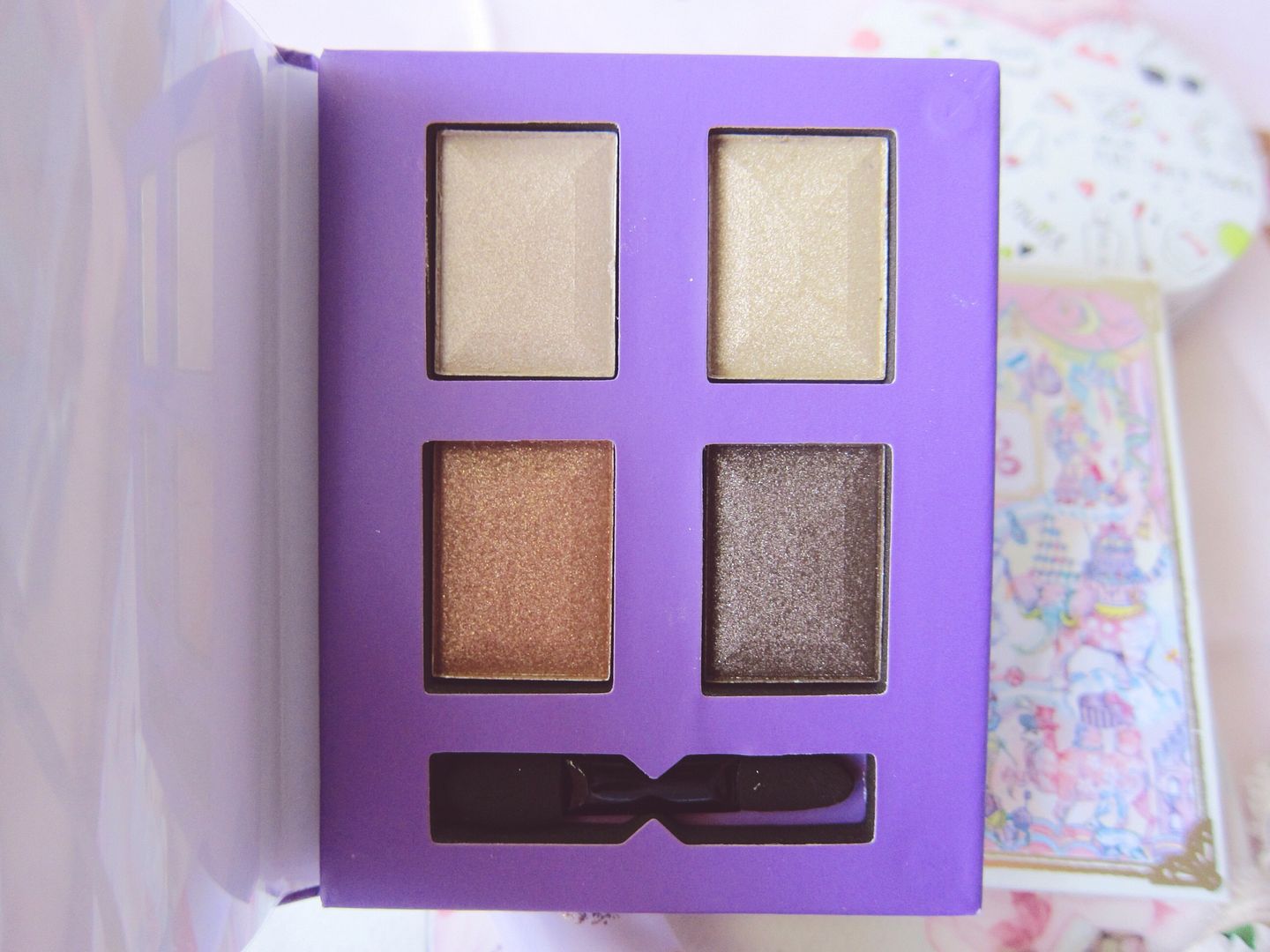 The page before the color shades.
A mirror and a cute unicorn illustration.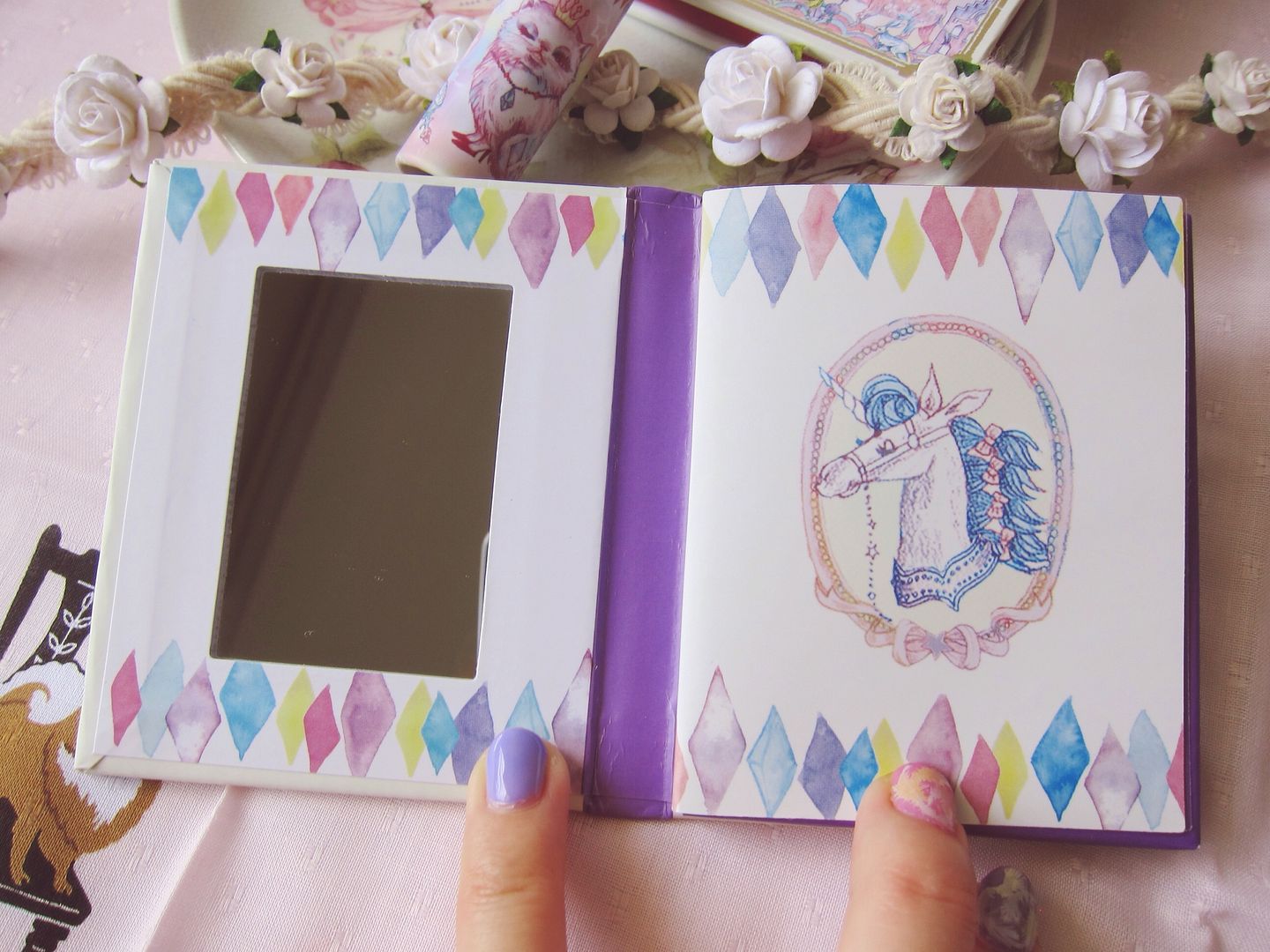 I bought this shade for mum since she only uses brown shades eyeshadow and
I got myself the pink book below as I wanted to try out some fun colors rather than sticking to the old and boring colors.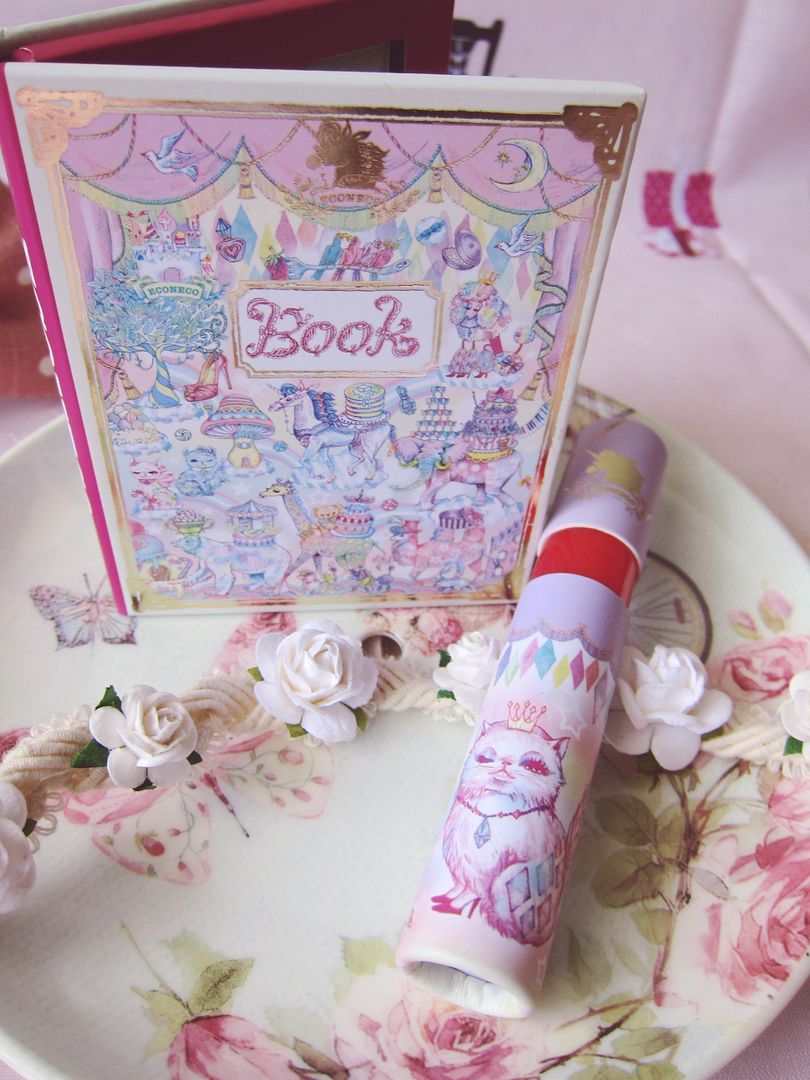 In the pink book, we have shades of beige, light green, goldish brown and dark brown.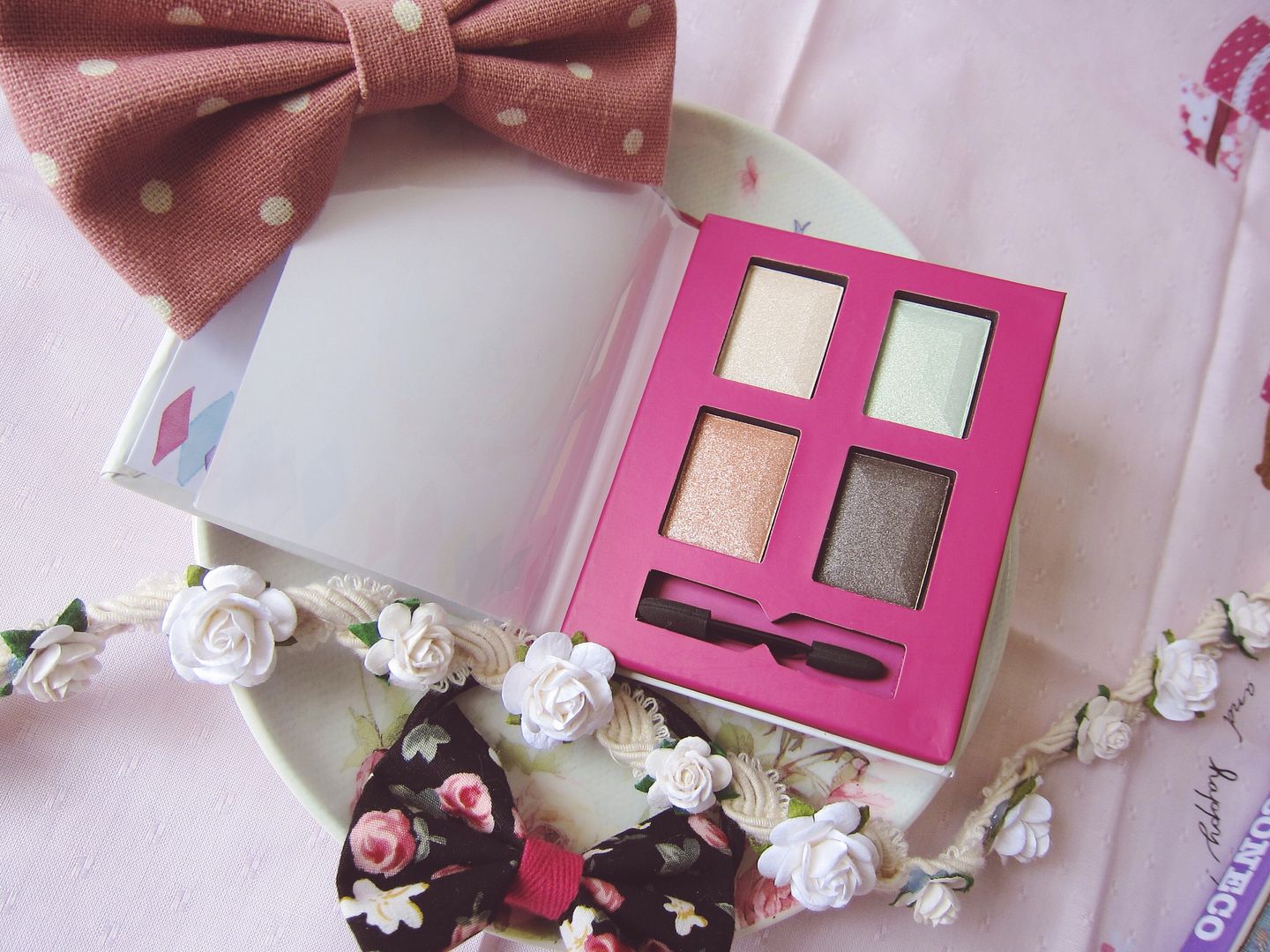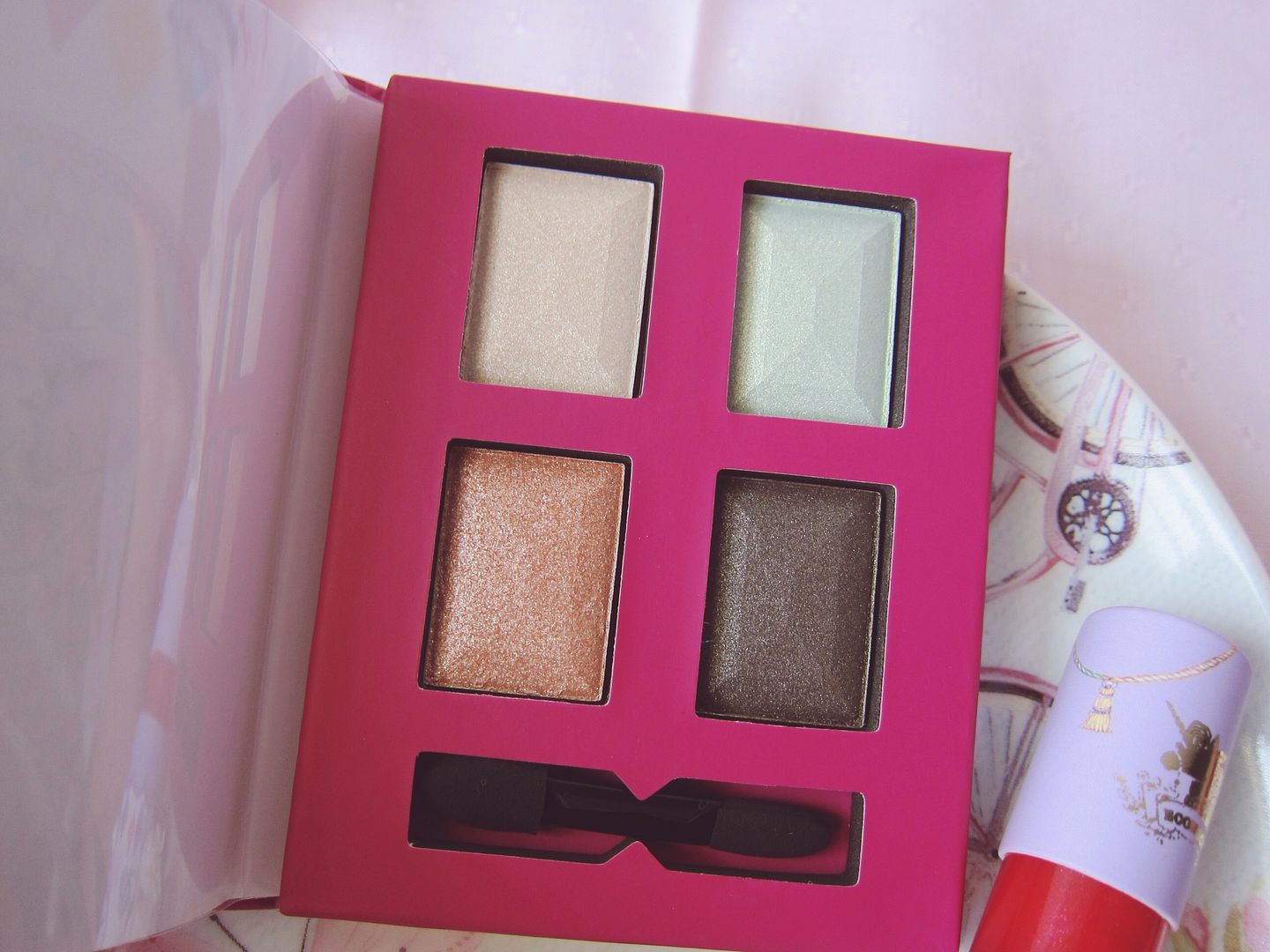 Both light colors above are used as the base or for highlighting.
Colors below which are in darker shades are perfect for emphasizing the eyes to give prominent look.
Pretty convenient to bring along in your purse as there's a mirror that sticks in the book and you can have a perfect eye-make in one go without worrying about carrying so many things in your bag.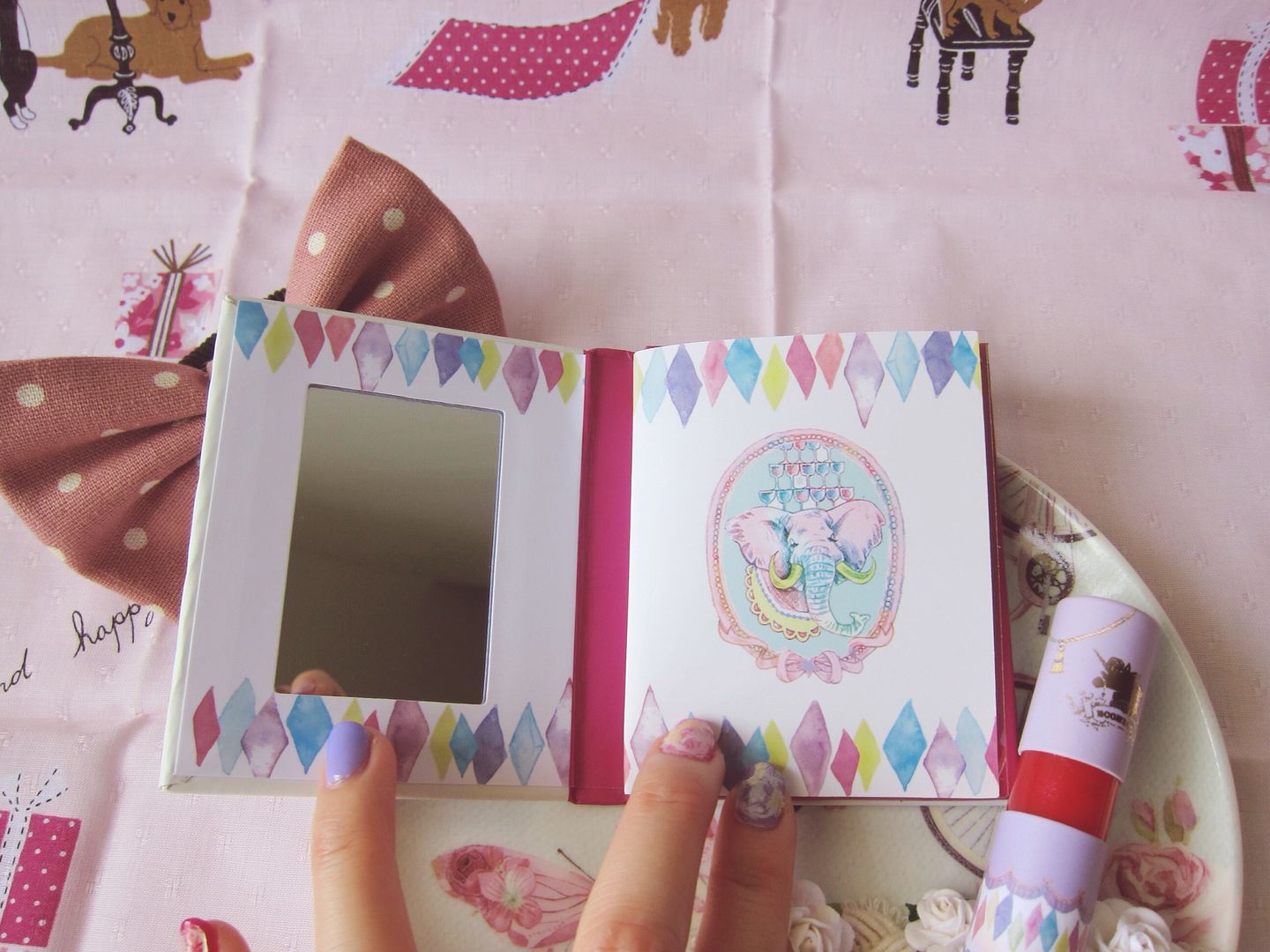 One thing I find about the eyeshadow is that it doesn't stain the eyelid easily so you will have to apply few layers to get the color out.
So I've challenged the light green shade and dark brown shade.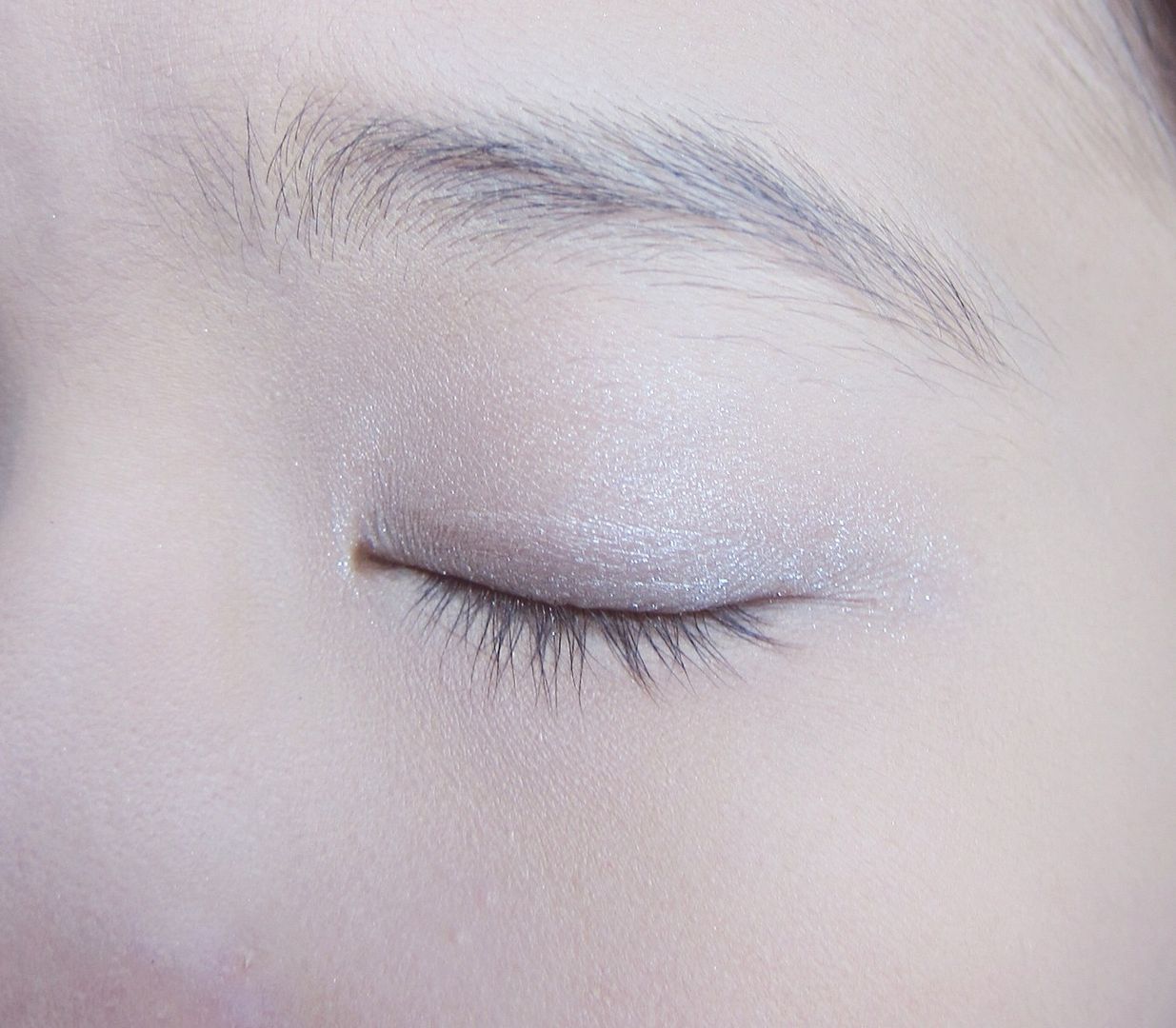 I applied the light green shade as the base and topped it with the dark brown on the lower lid.
The colors wouldn't stain the eyelid not until I apply like 3 layers, still it's not as thick as I think it would get.
Perfect for people who prefer natural look with fun colors.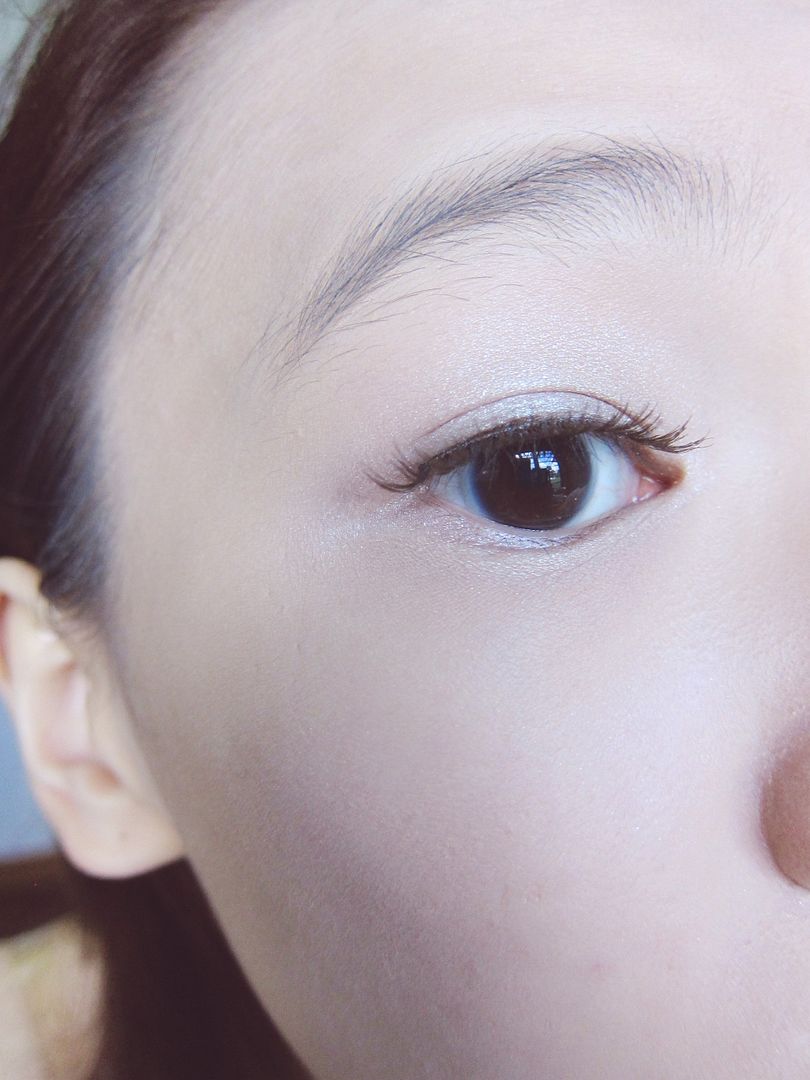 So this is how it gets when applied on both the eyes lids.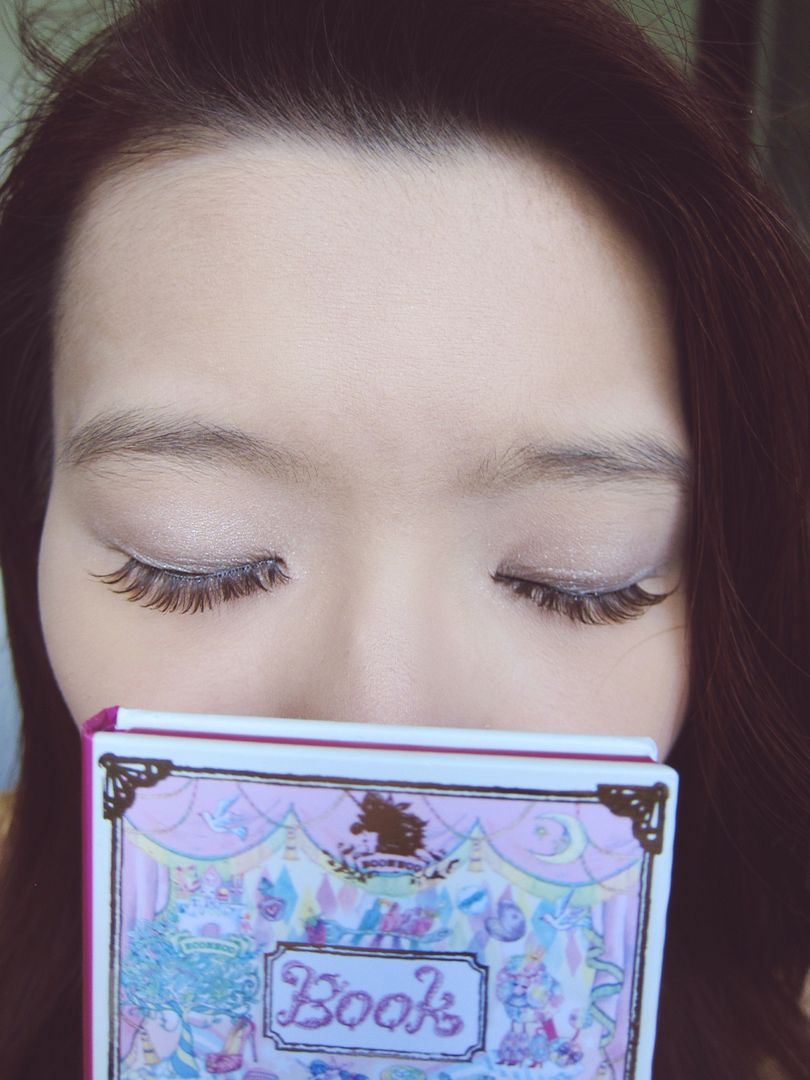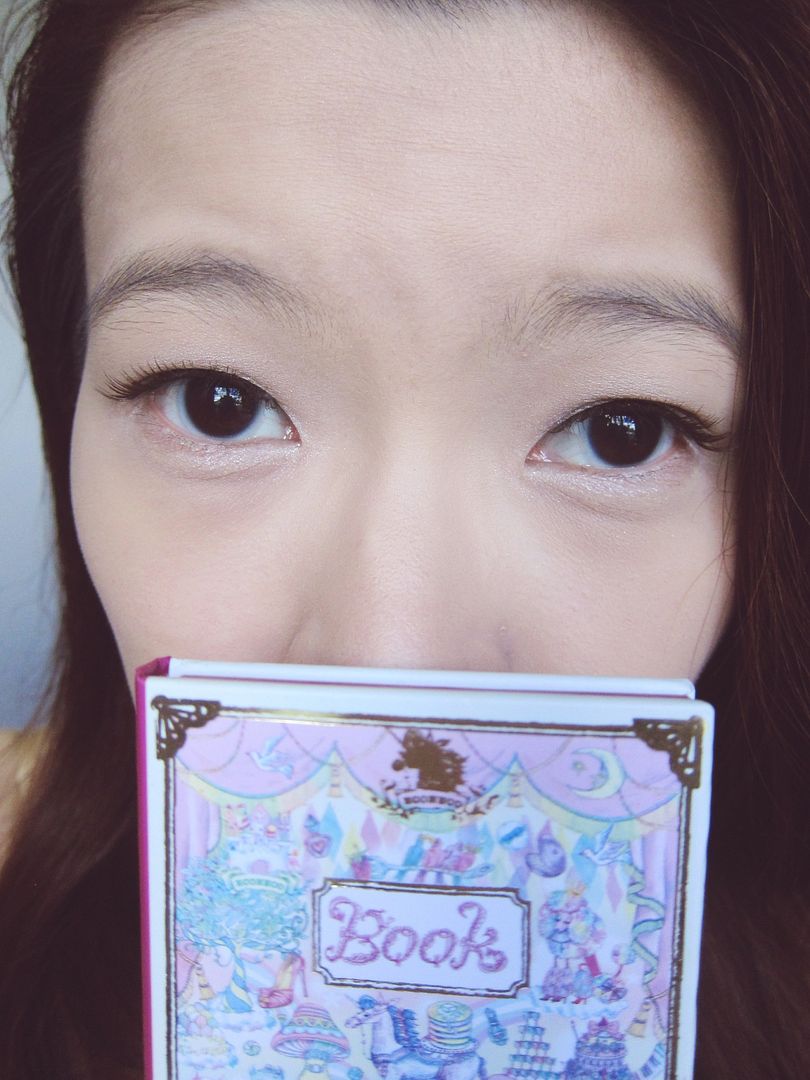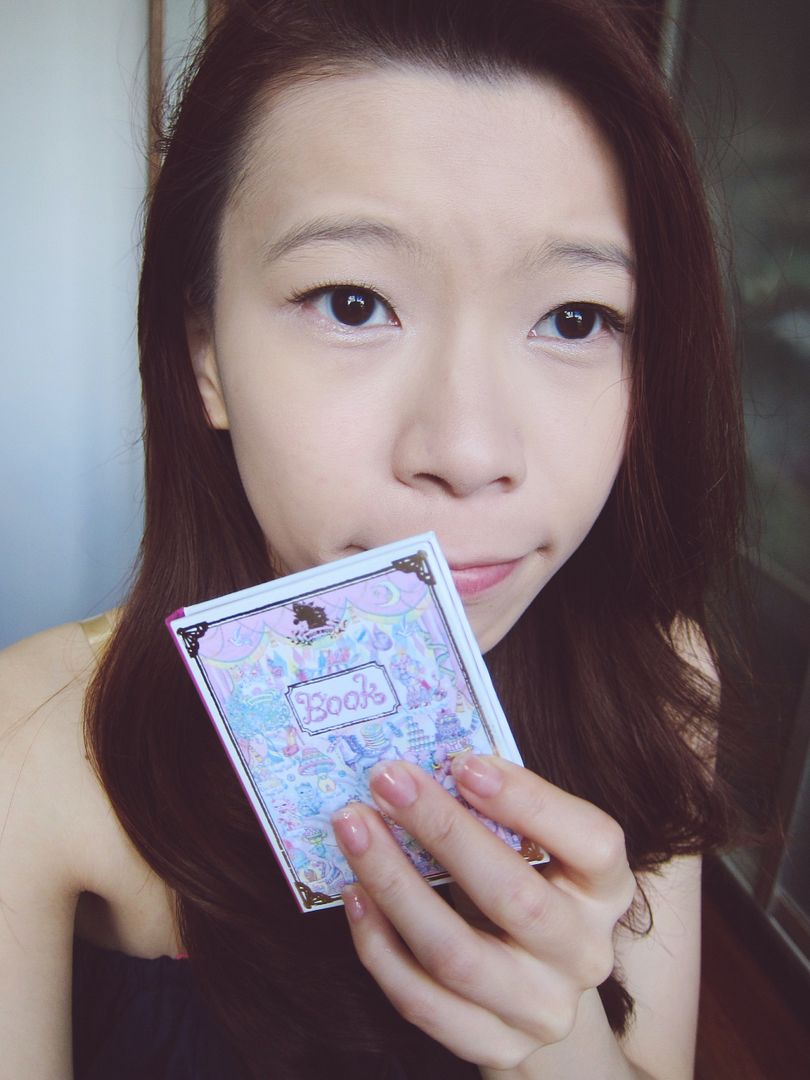 For the lip gloss, it stains pretty well in one application.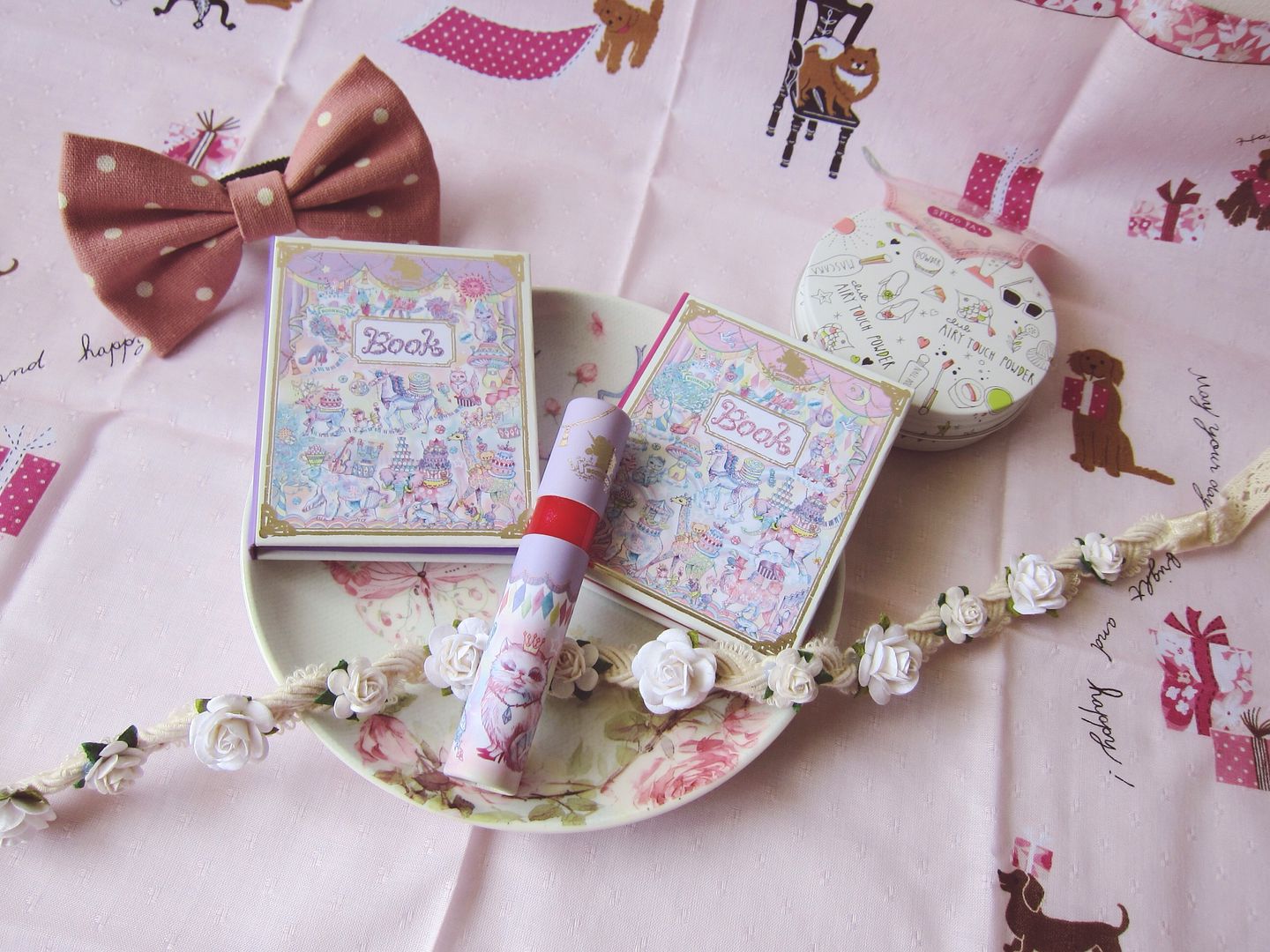 Never love cat designs not until lately.
Many designers really designed and match the cat designs really well which actually got my love for it recently.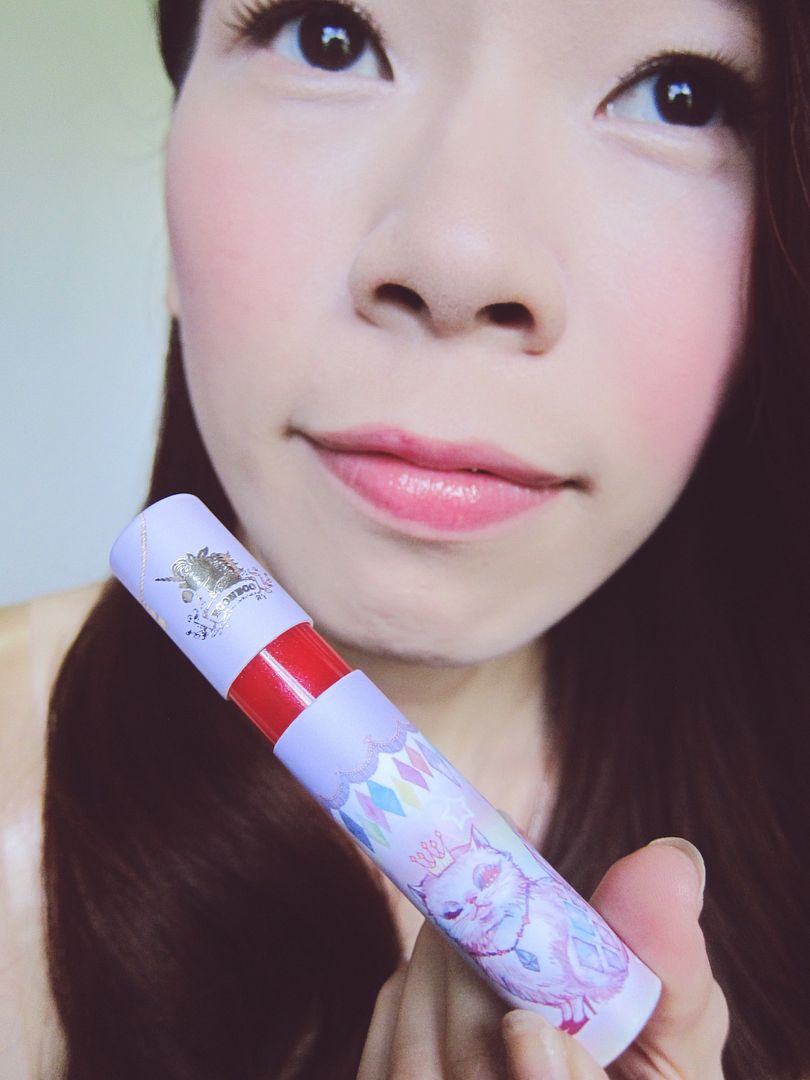 Not completely red but it actually blends in with my pink lips with a little pinkish look.
Also, it's really moisture!!
Highly recommended lip gloss of the year.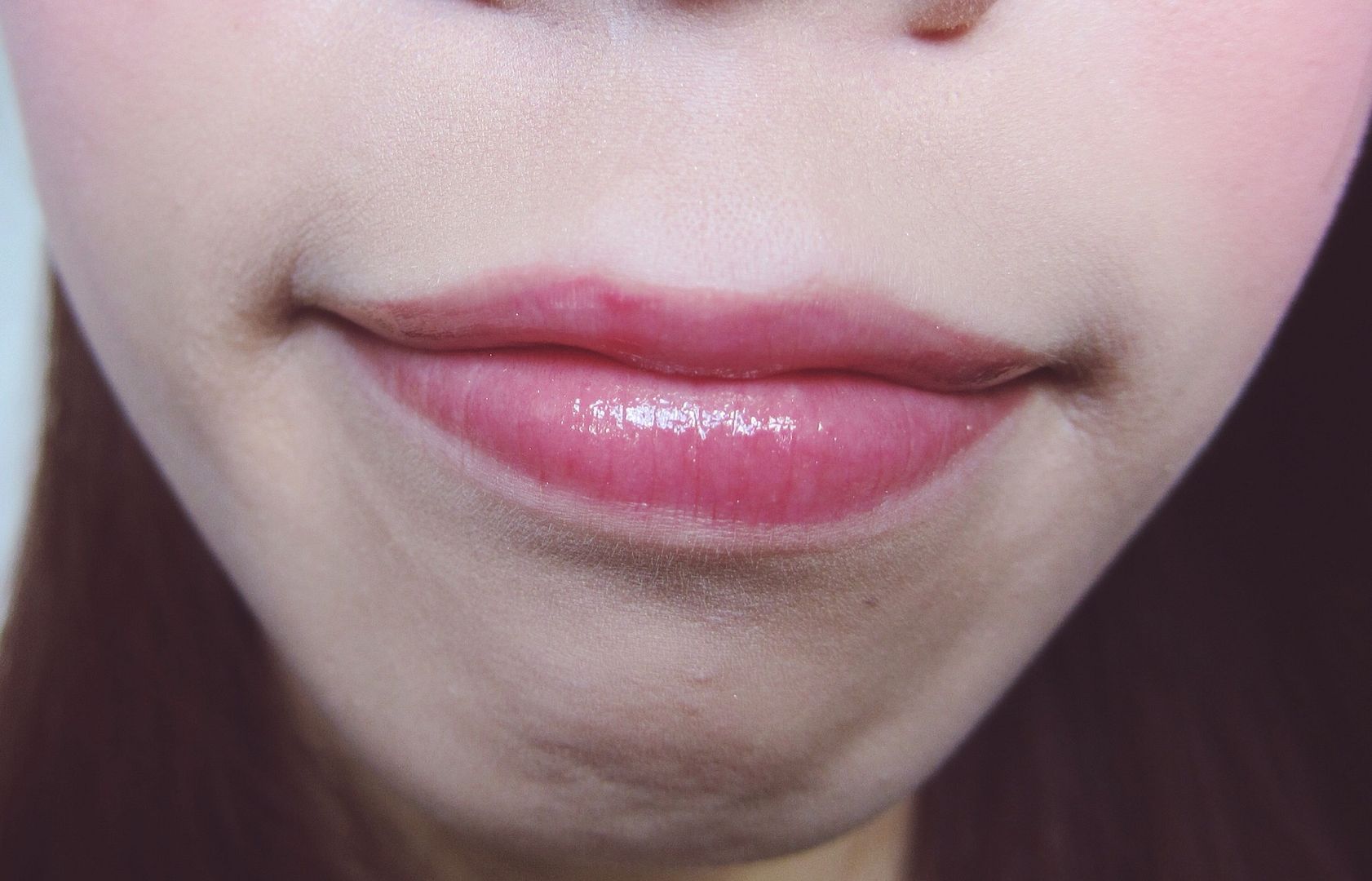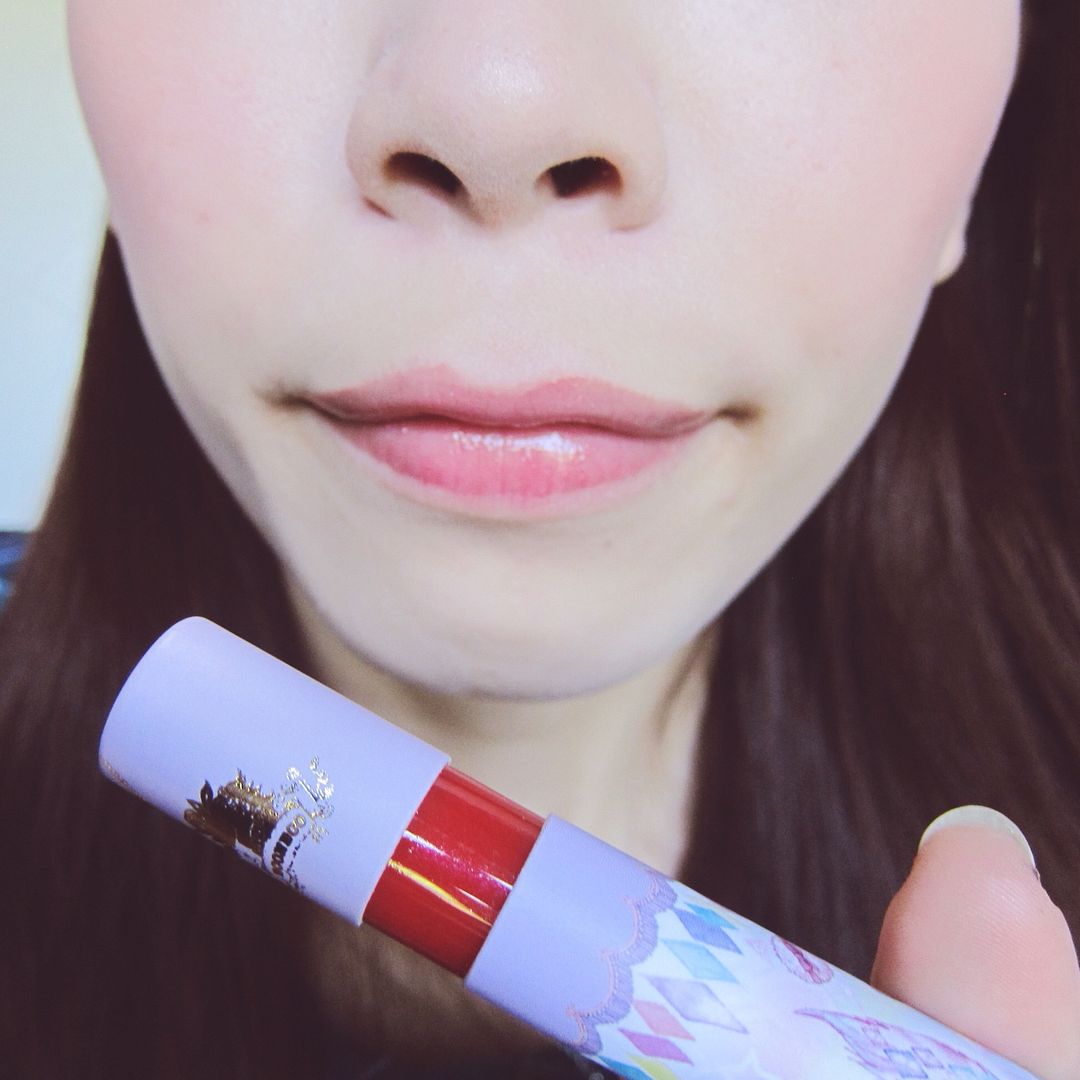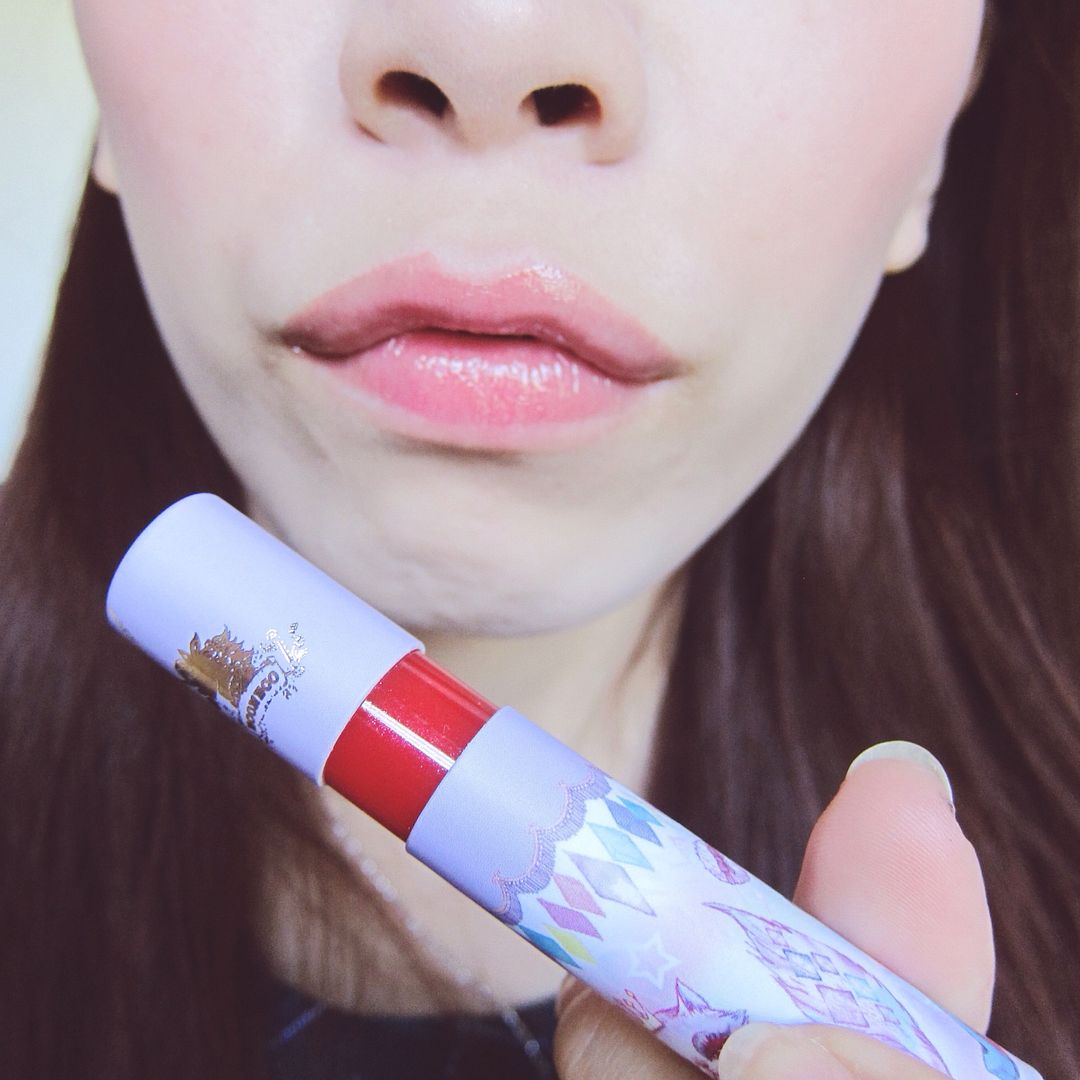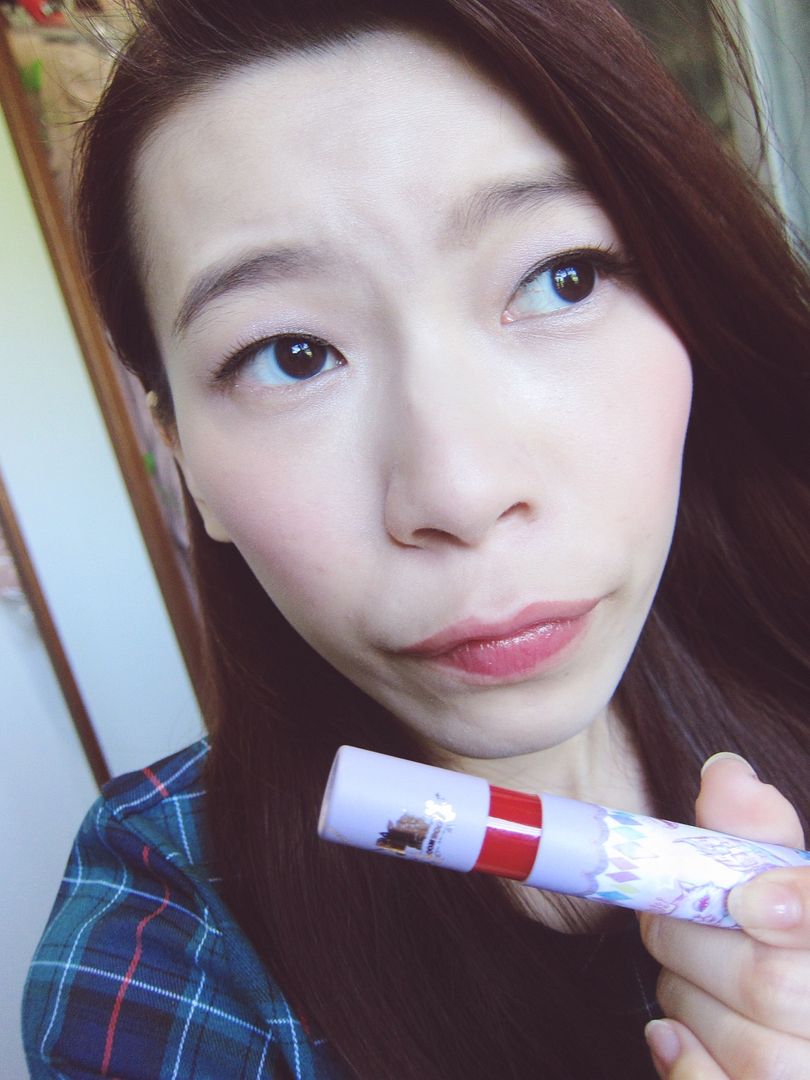 So go get one for yourself if you get the chance to visit JAPAN someday.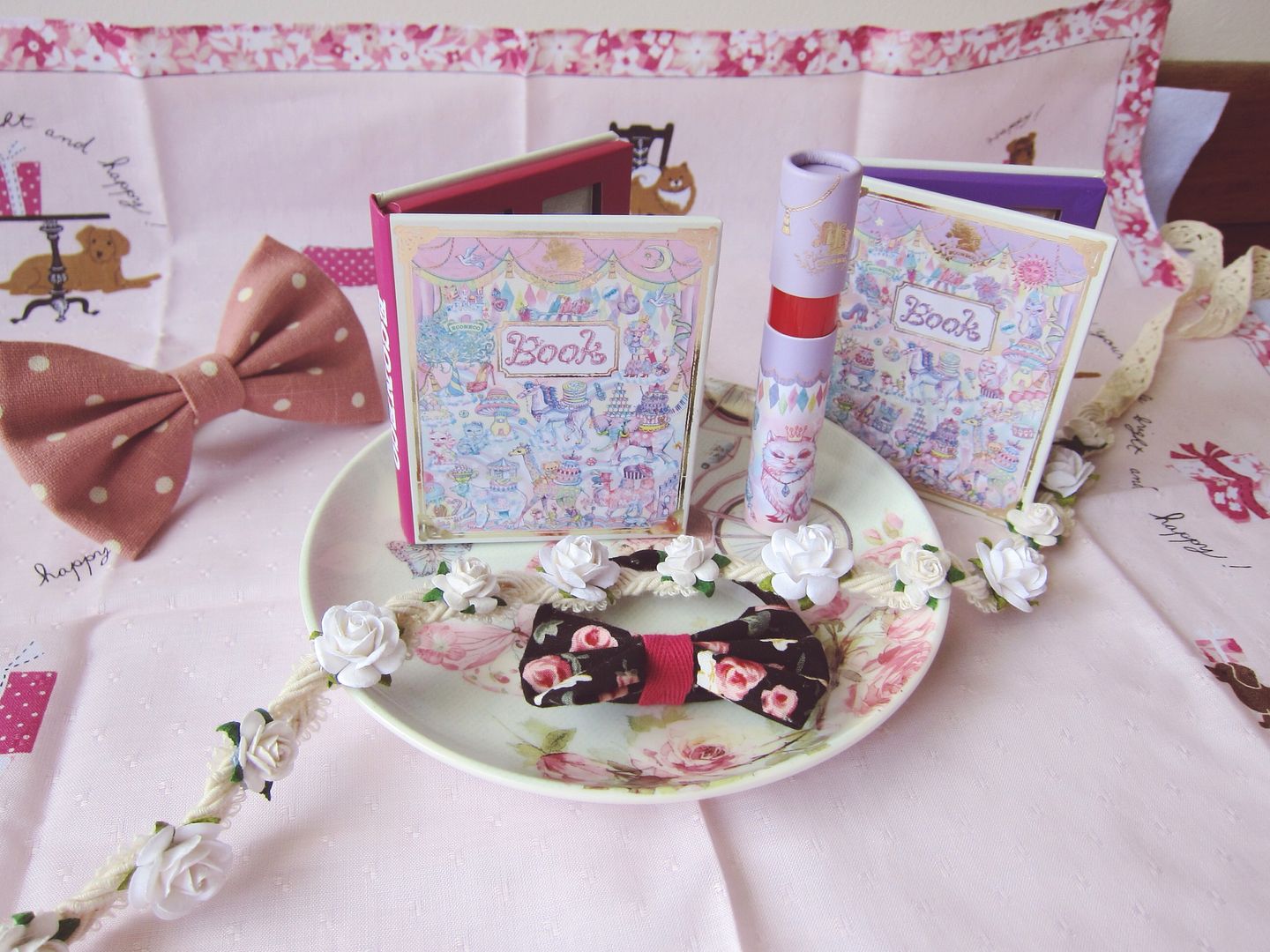 All items are at very reasonable price.
Eye-shadow Book   1,404yen (tax included)
Lip Gloss   1,296yen (tax included)
Find out more at their
Official website: http://www.econeco.jp/
Facebook Fanpage: https://www.facebook.com/econeco
Plaza Store Japan: https://www.plazastyle.com/
So long and till then!