Chateau de Caffeinees, Kg Pandan
In search of cafes that serves more Afternoon Tea?
Why not give a try at Chateau de Caffeinees in Kampung Pandan, Kuala Lumpur!
A one-storey garden bungalow which has transformed into a cafe-restaurant with generous parking space and a backyard with tranquil greenery.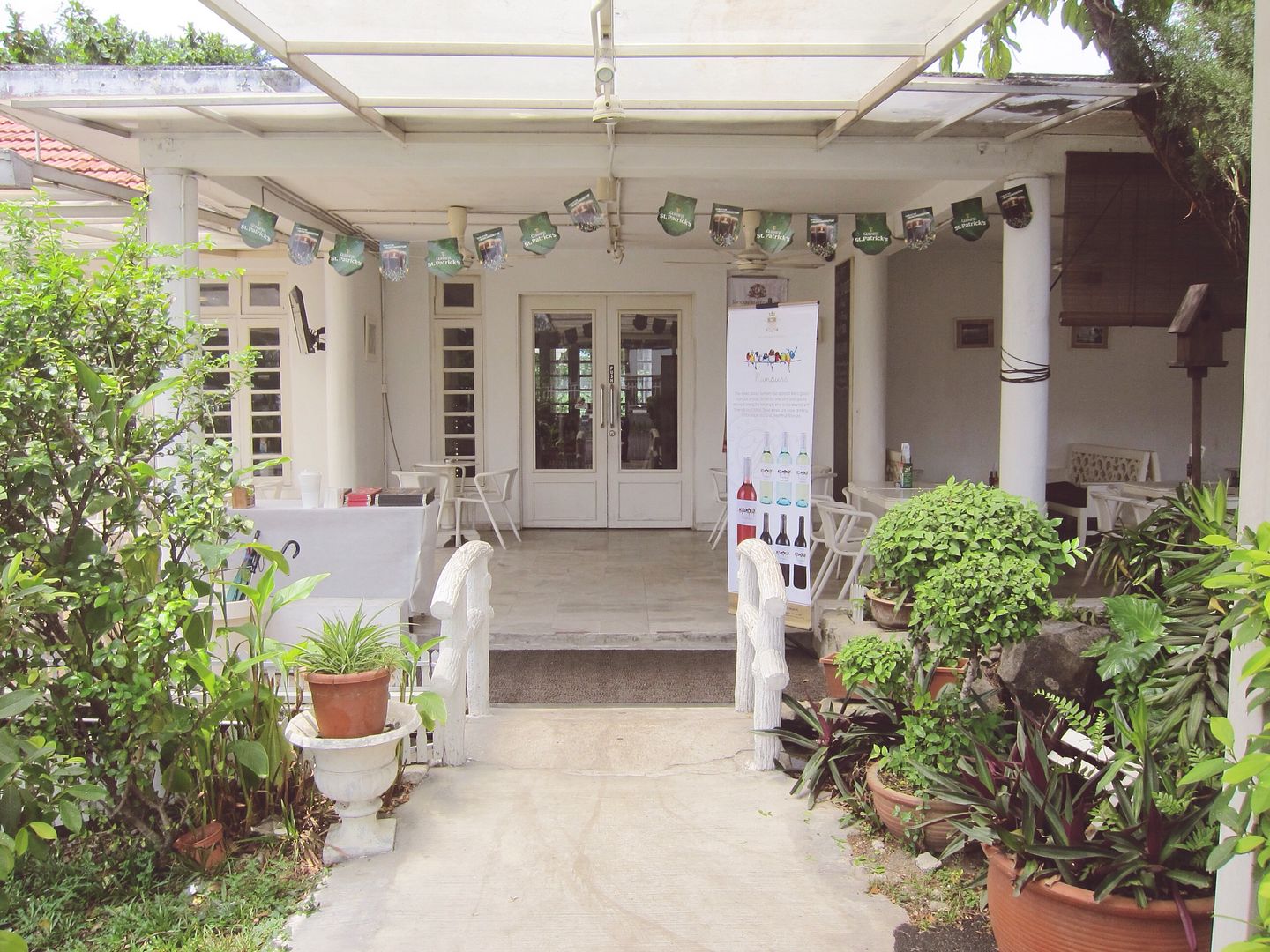 Visited this place quite some time ago and didn't have the time to blog about it not until now.
At that time, their Afternoon Tea Set was for sale in Groupon and so happen I was browsing through looking for some great discounts on food which is where I came stumbling upon this great deal.
A great deal pricing at  RM38 for 2 instead of RM85.80.
So besides coming here for the Afternoon Tea, we also came here for lunch before having the Afternoon Tea.
Before we get into the menu, let's just check out the surroundings and interiors of this cafe/restaurant.
Here's the main dining, I suppose.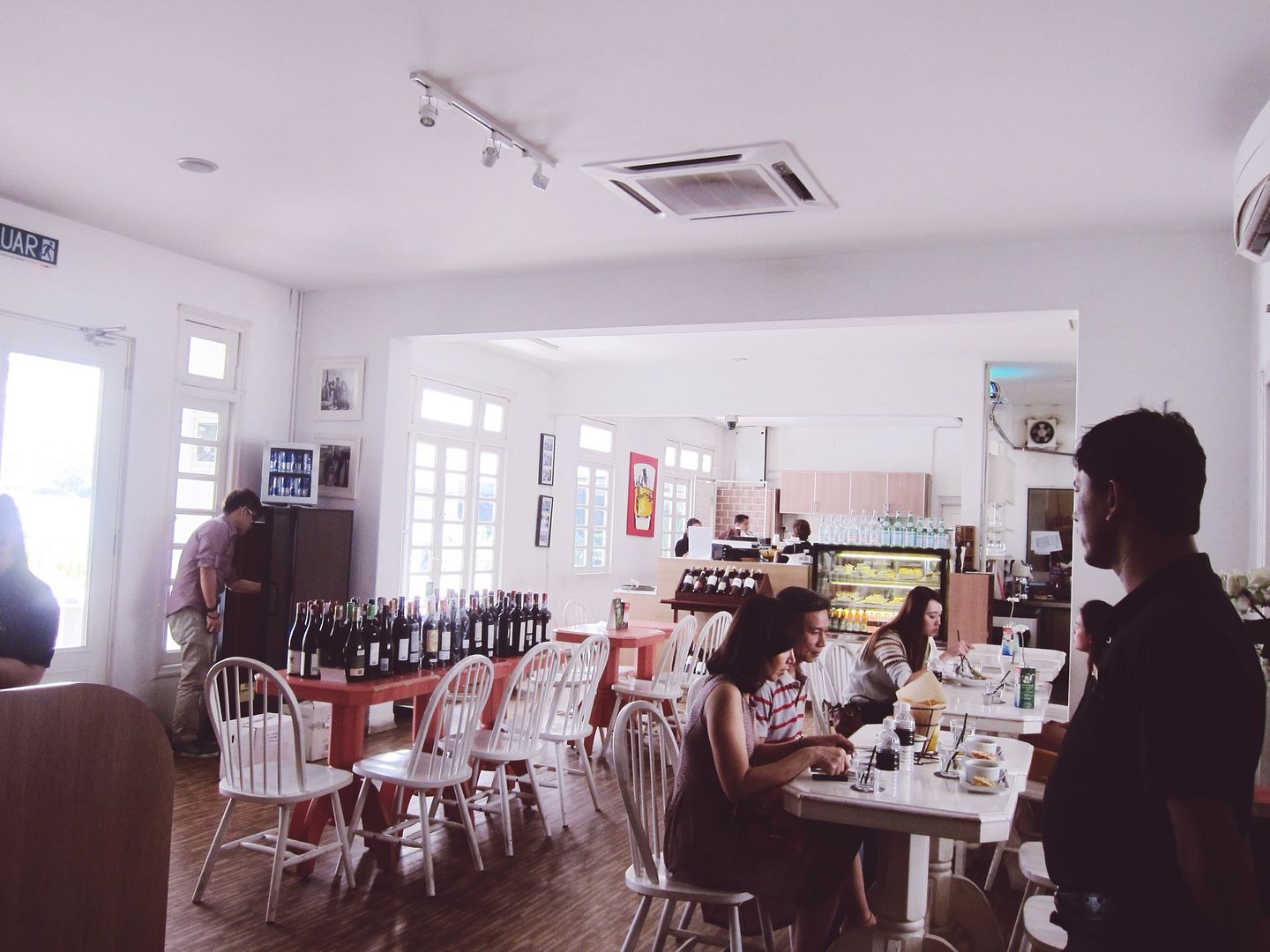 We were seated in a quieter area with clean-white setting.
Alcohol beverages are served too.
Another great place to hang out if you love drinking and dining at the same time.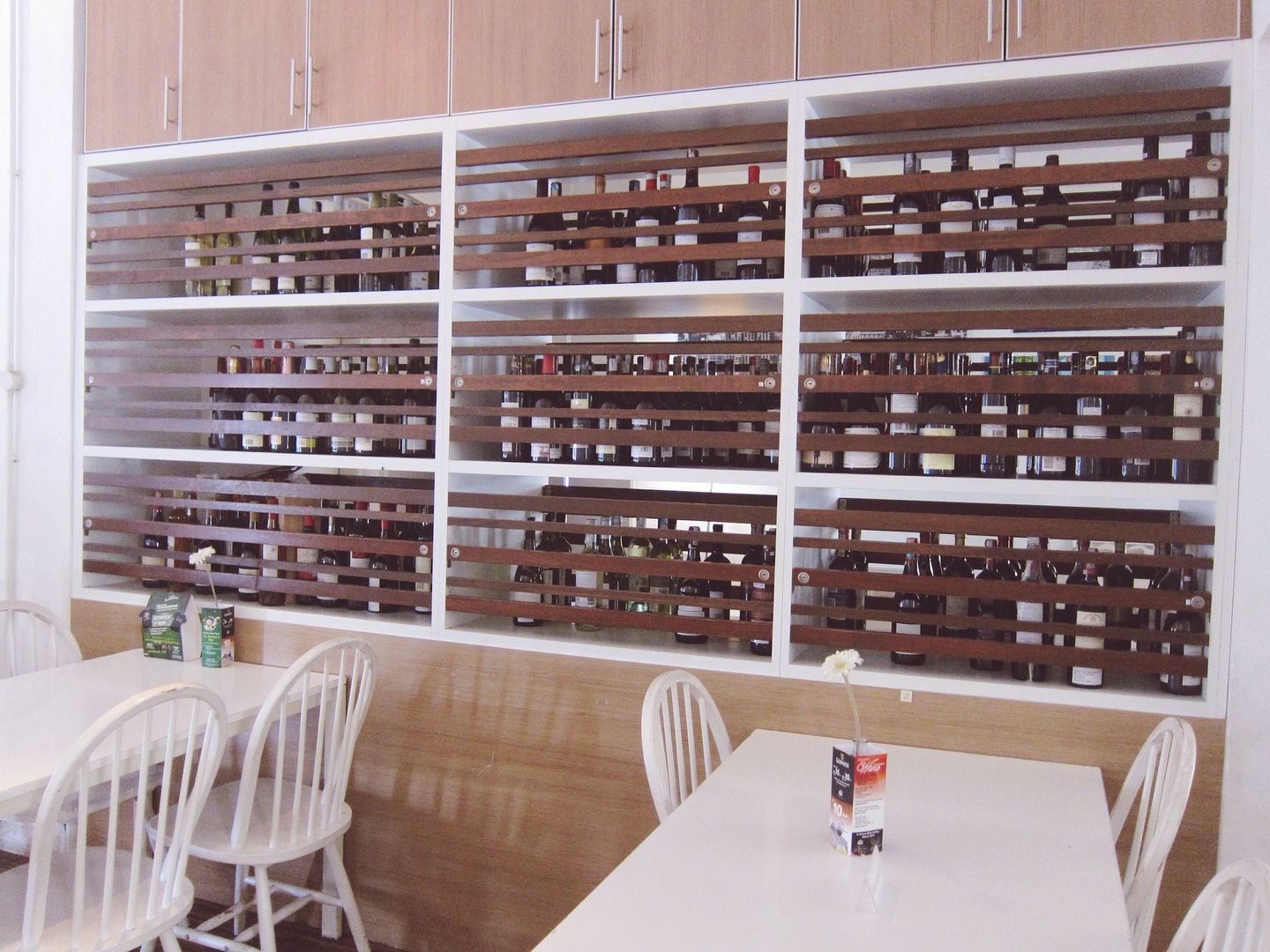 Also a great place to hang out with families or friends.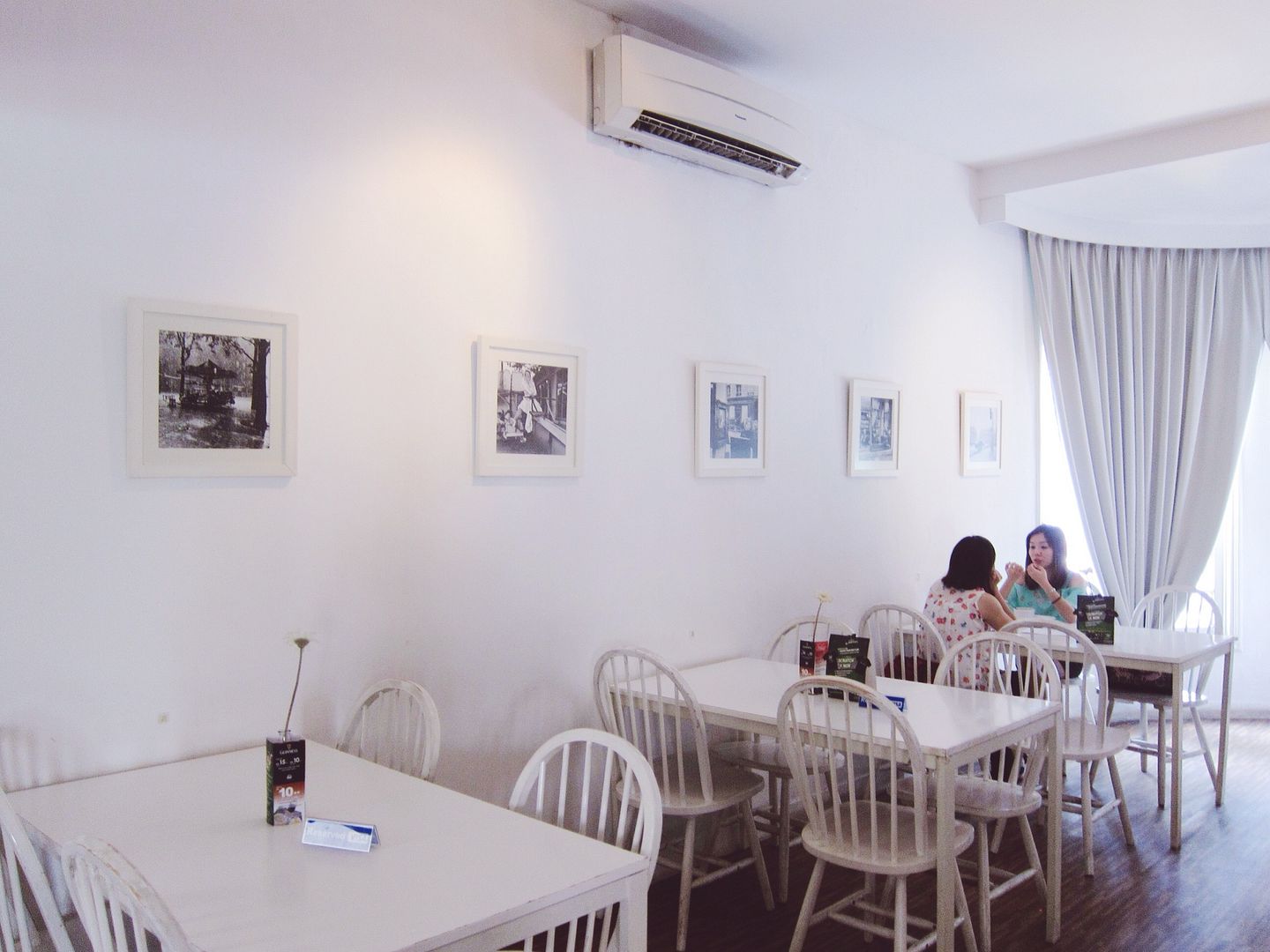 Another casual area for tea or coffee.
At the back of the plot, there's a wide dining area space which is great for parties or wedding shower.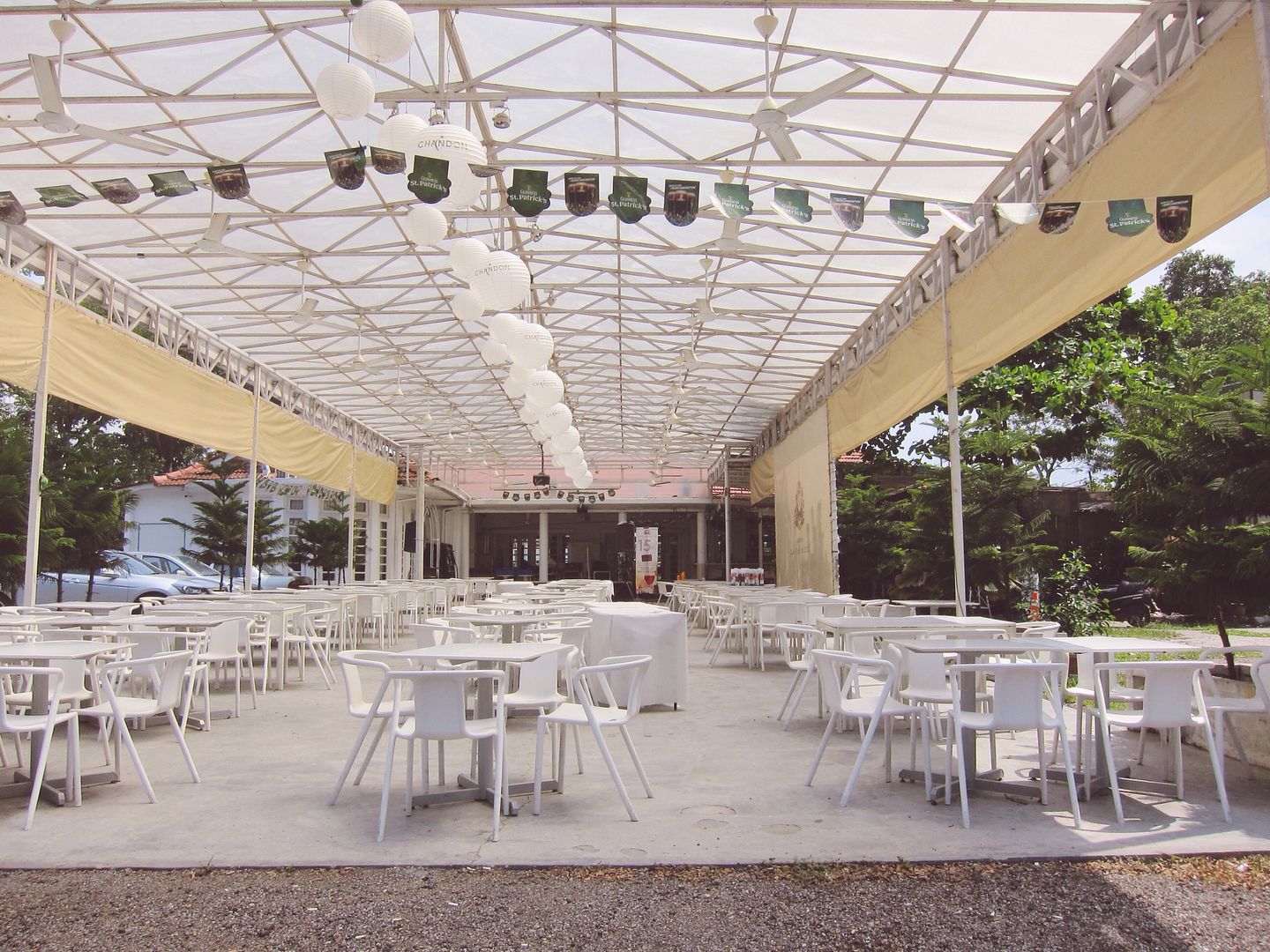 Also, the front area facing the parking space will be a great place for nighters.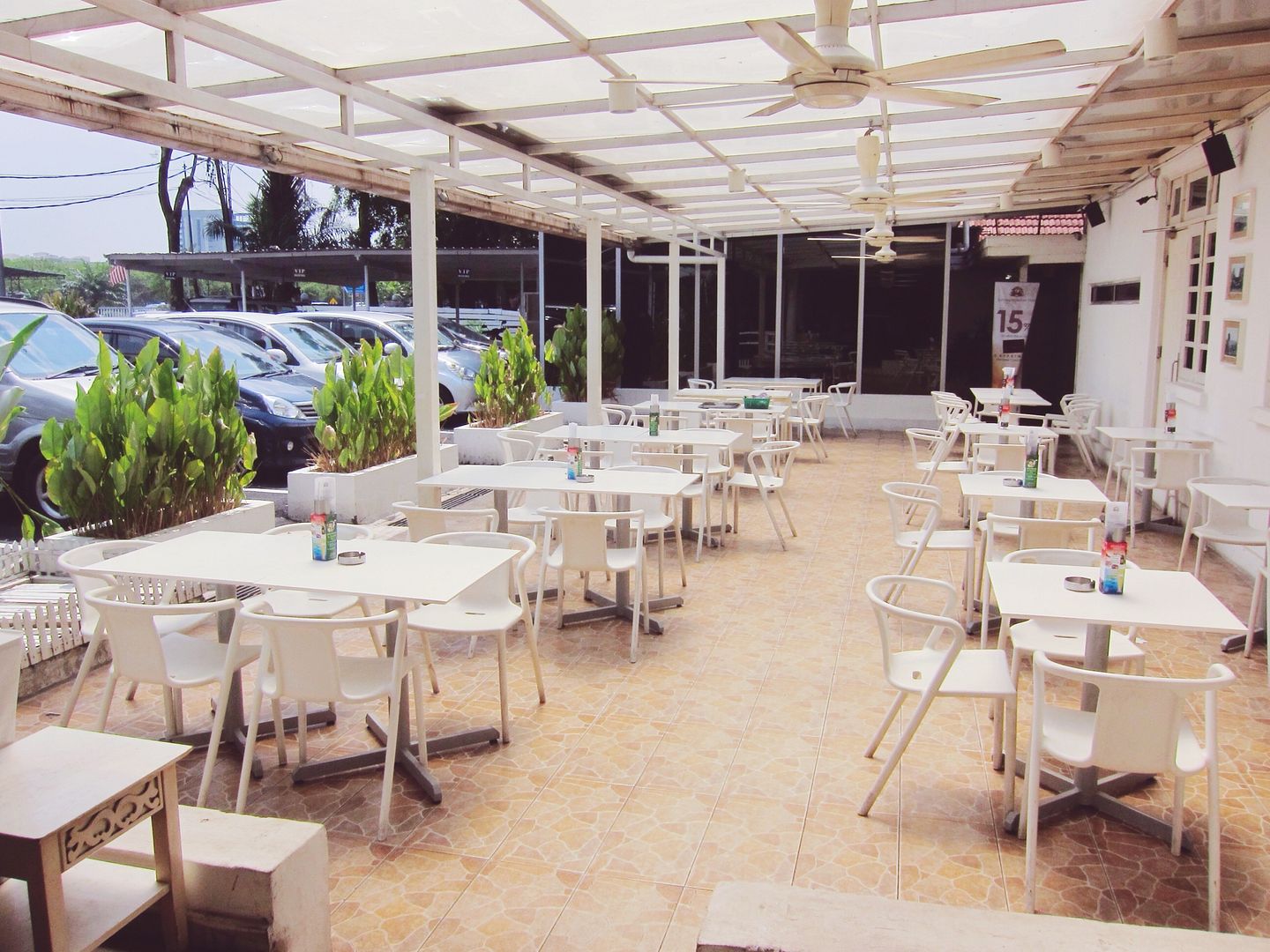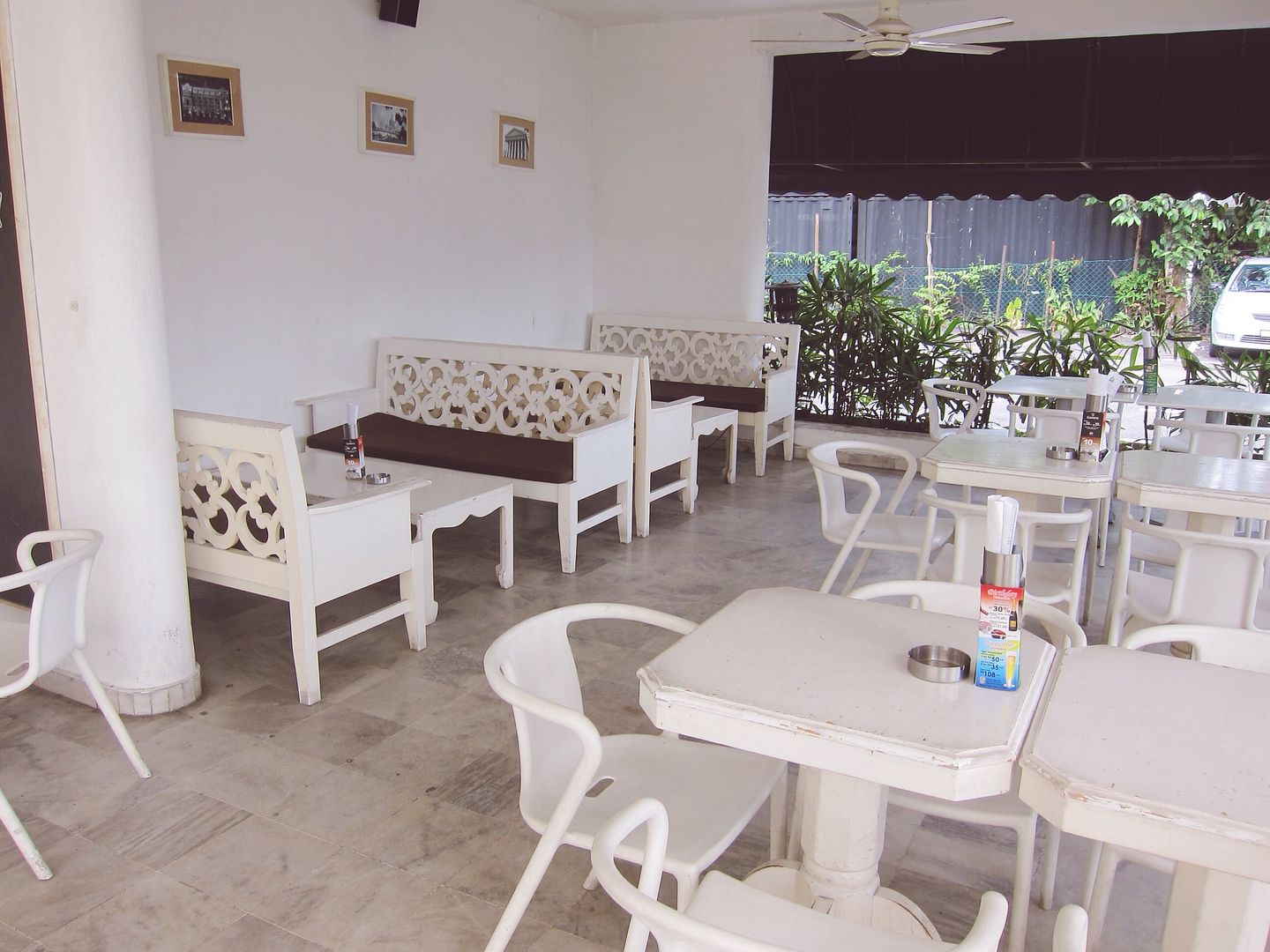 Now, getting onto the menu…
They serve a variety of dishes from Asian to Western.
Thai Fried Rice RM20
Fragrant fried rice served with pickled cucumbers as side dishes, spicy prawns and mouth-watering spicy meat with some anchovies.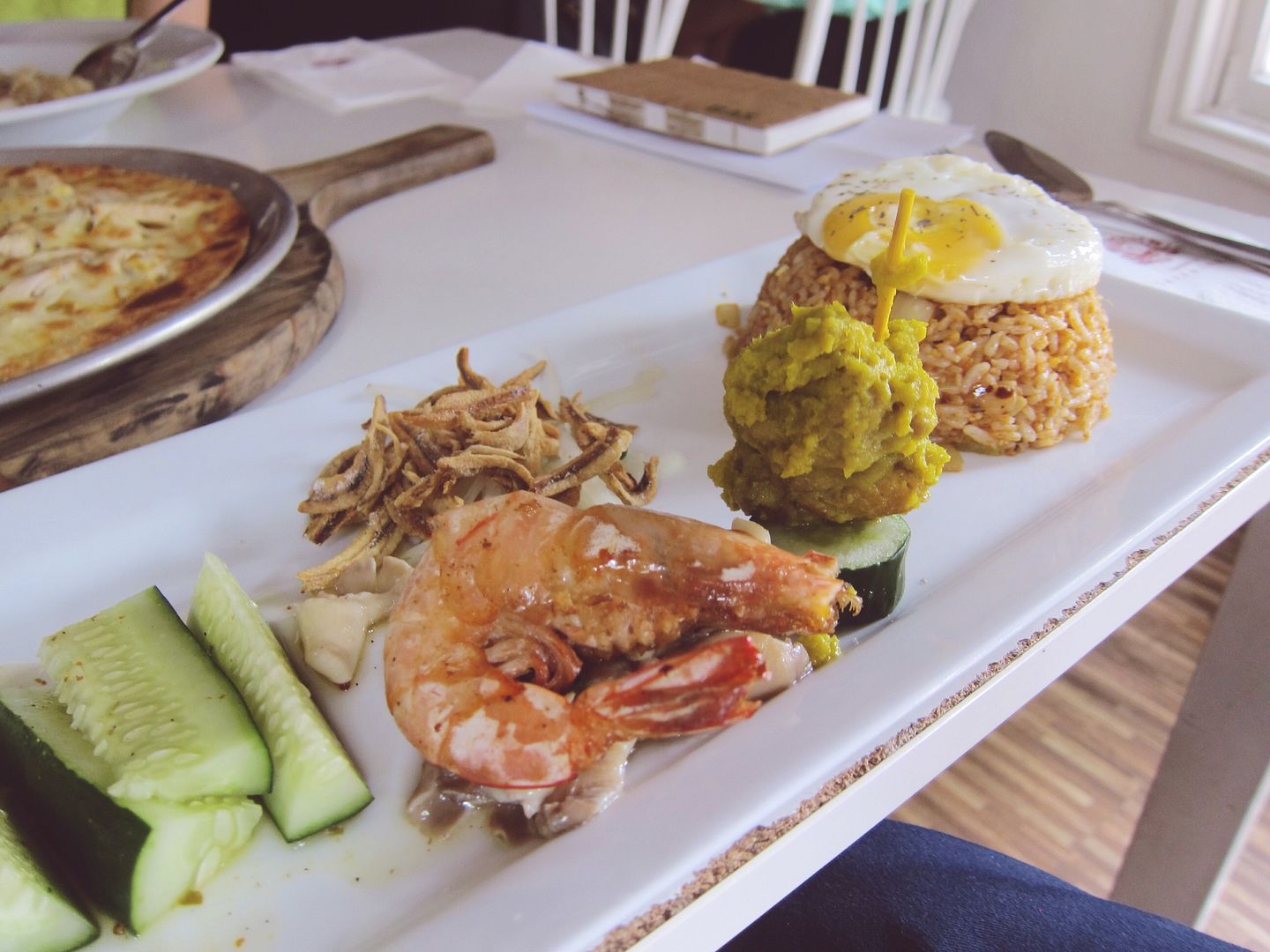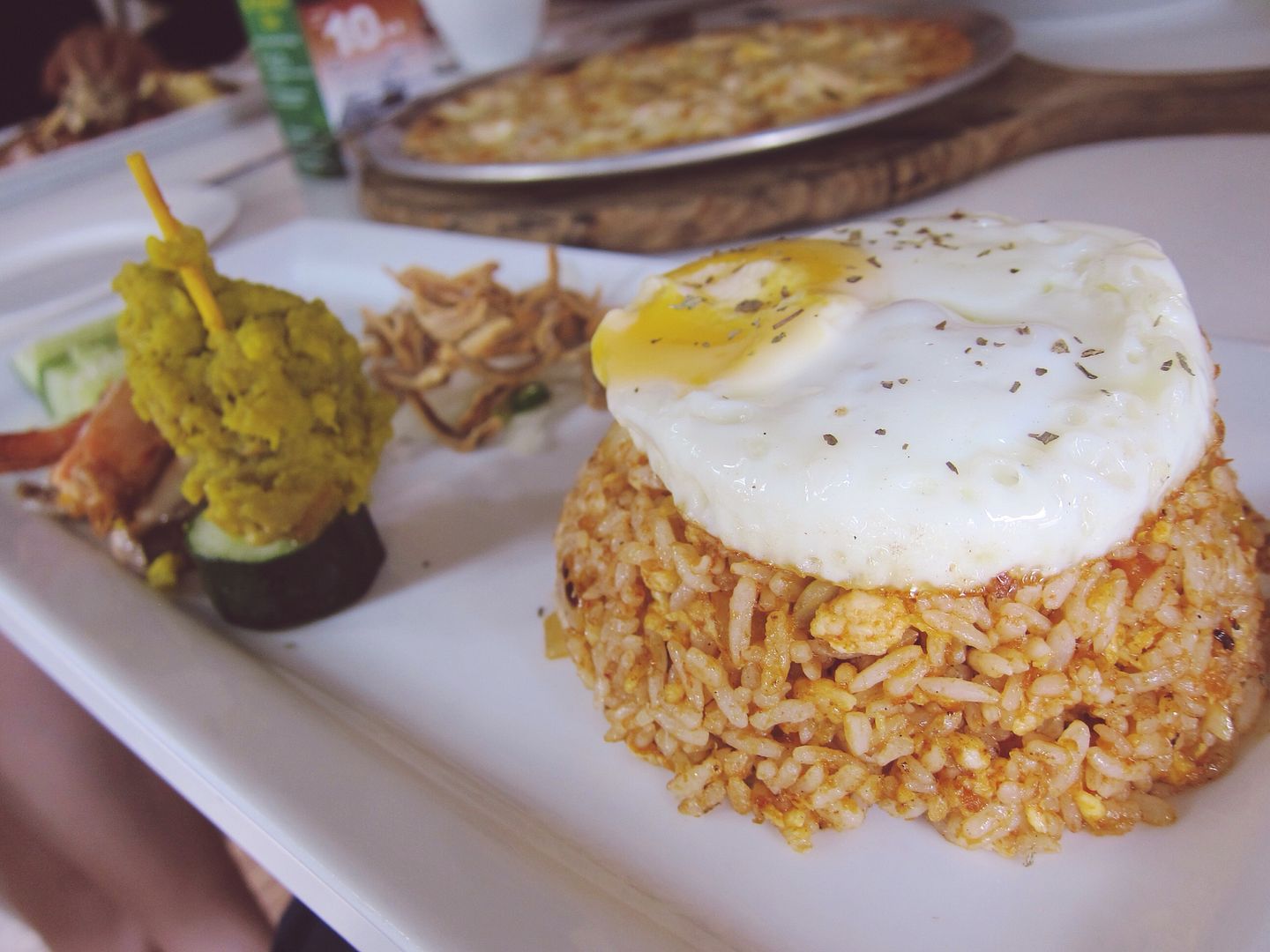 Black Pepper Chicken Chop RM24
Juicy meat with black pepper sauce served along side with mushrooms and tomatoes, pickled cucumbers, coleslaw and mashed potatoes.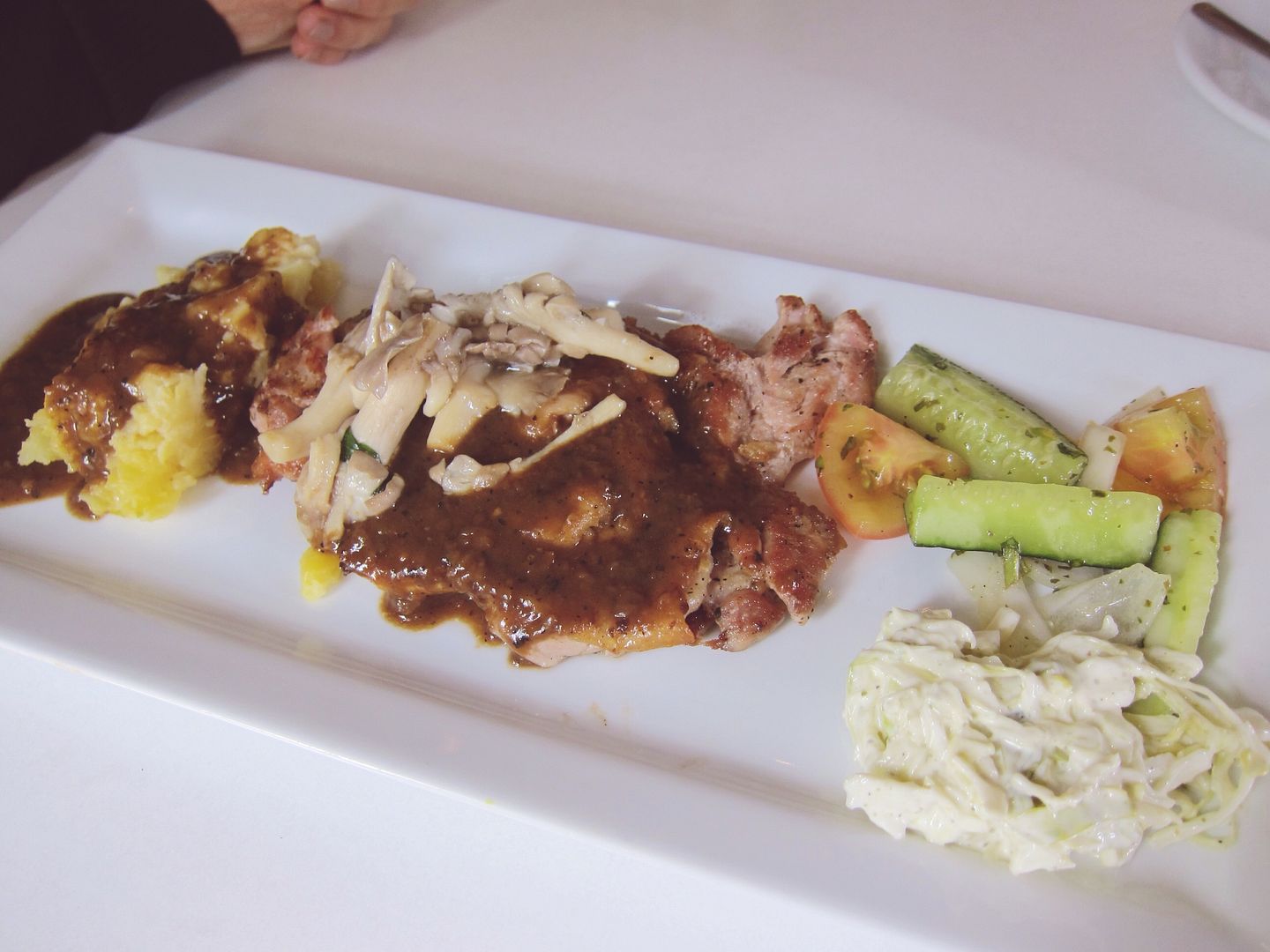 Awesomely good and one of the recommended dishes here.
I totally enjoyed this dish with superb mashed potatoes.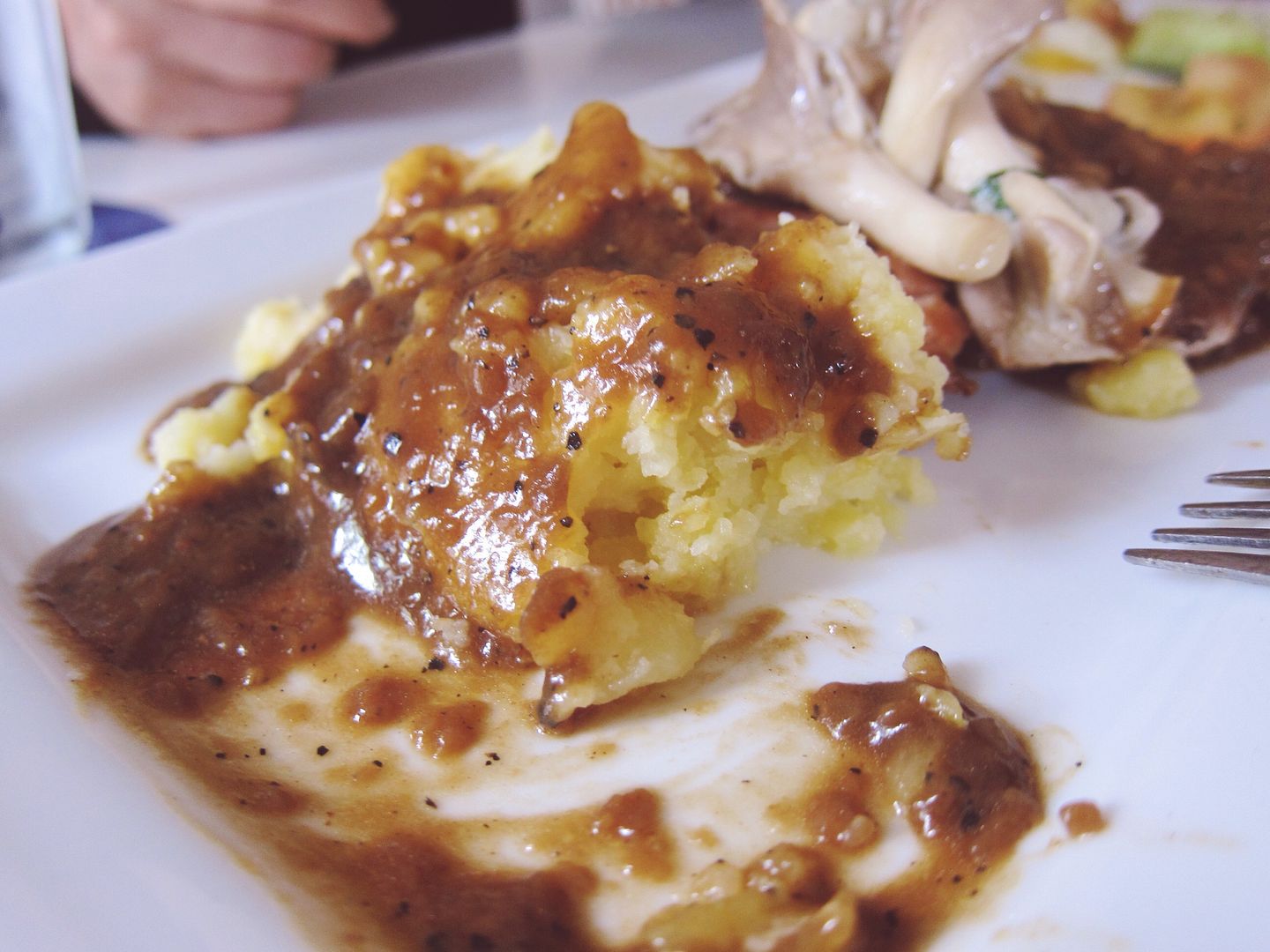 Caribean Pizza RM22
Crispy thin crust pizza with cheese, chicken and mushroom toppings.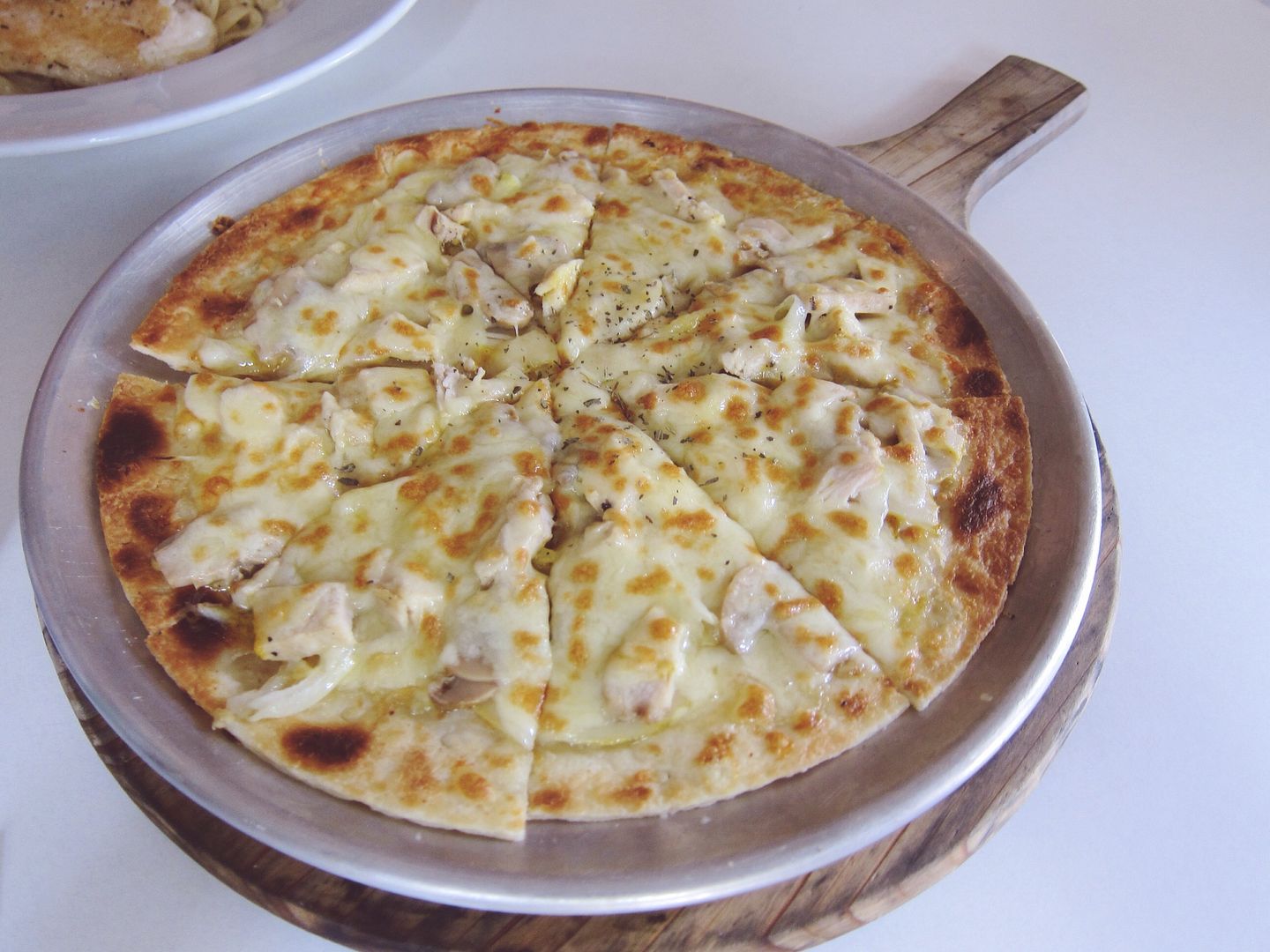 Love the thin crispy crust pizza with perfect toppings that will just make your day.
White Dory Carbonara Spaghetti RM22
Spaghetti dish with just the right amount of white carbonara sauce served with dory fish.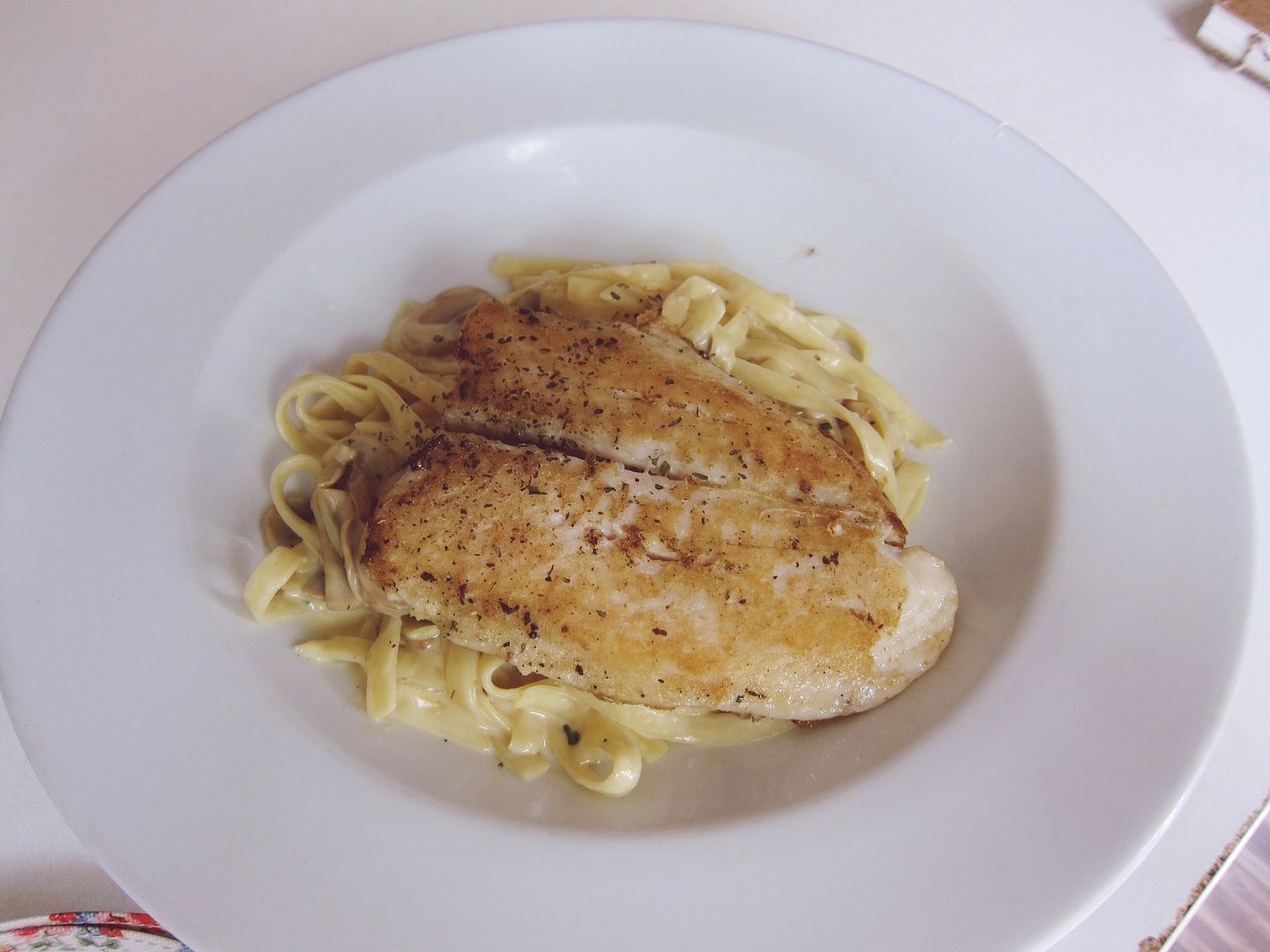 White sauce lovers can give this a try.
By the way, add on RM10++ for a complete full course meal.
After enjoying lunch, it's time for some Afternoon Tea which is what I anticipate the most!!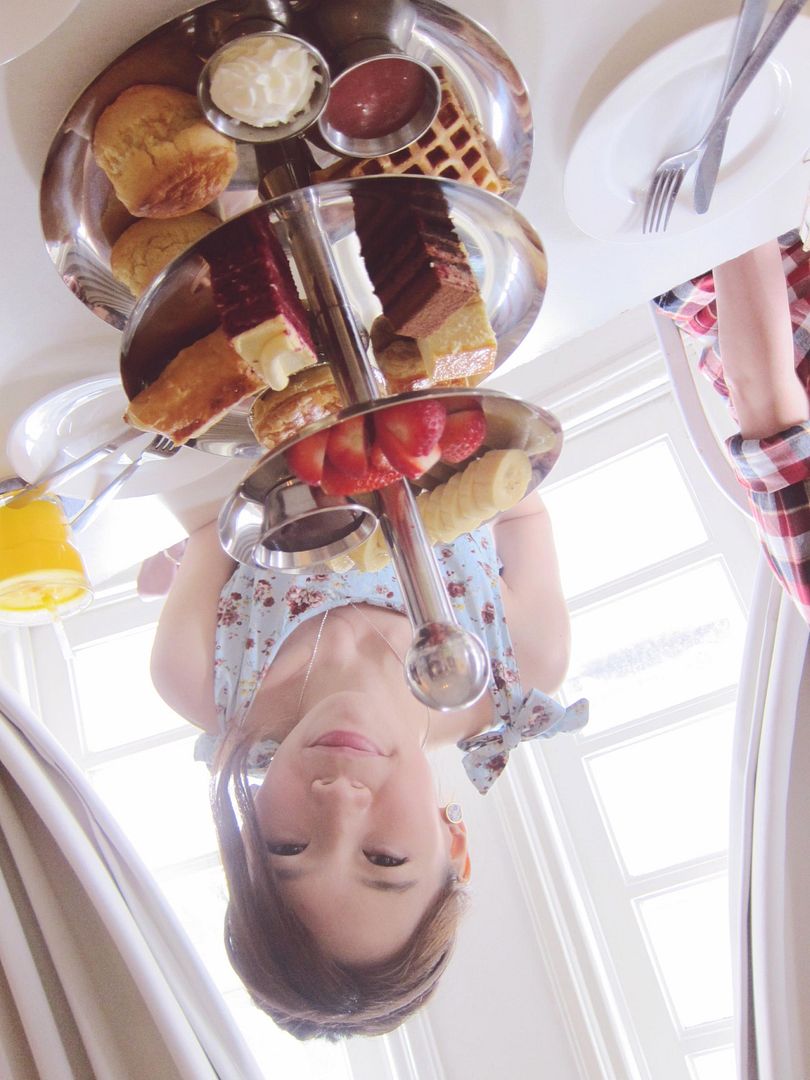 Afternoon Tea Set RM85.80
Assorted fruit fondue tray
Tuna Puff, Sardin Puff, Chicken Pie
Premium mini cakes, English Scones, Waffles
Orange juice/Caffeine bottled drinks
&
Coffee/Tea
On the top tier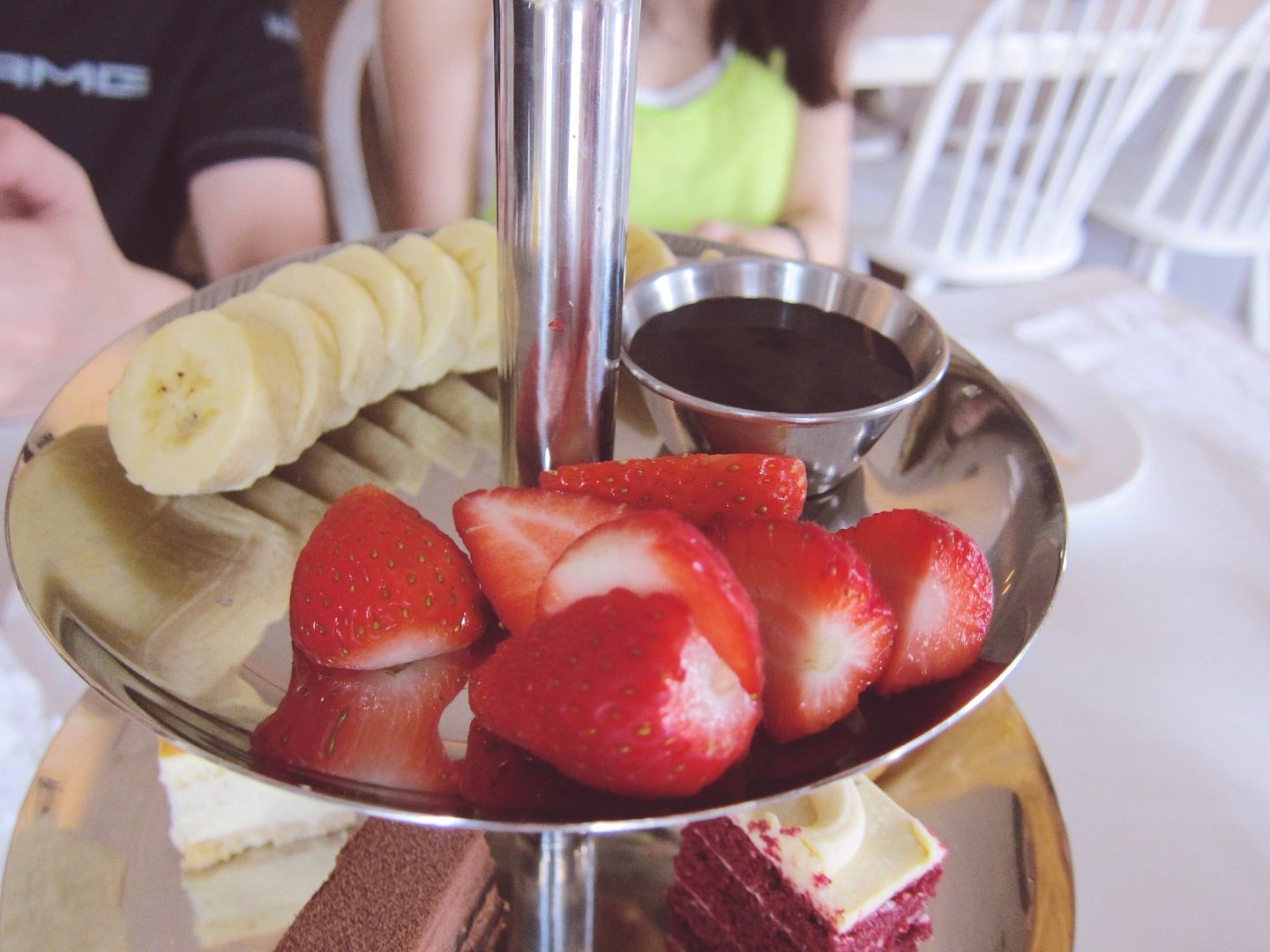 Strawberries & banana to dip with chocolate
On the 2nd tier, there's puffs and mini cakes which tasted pretty good.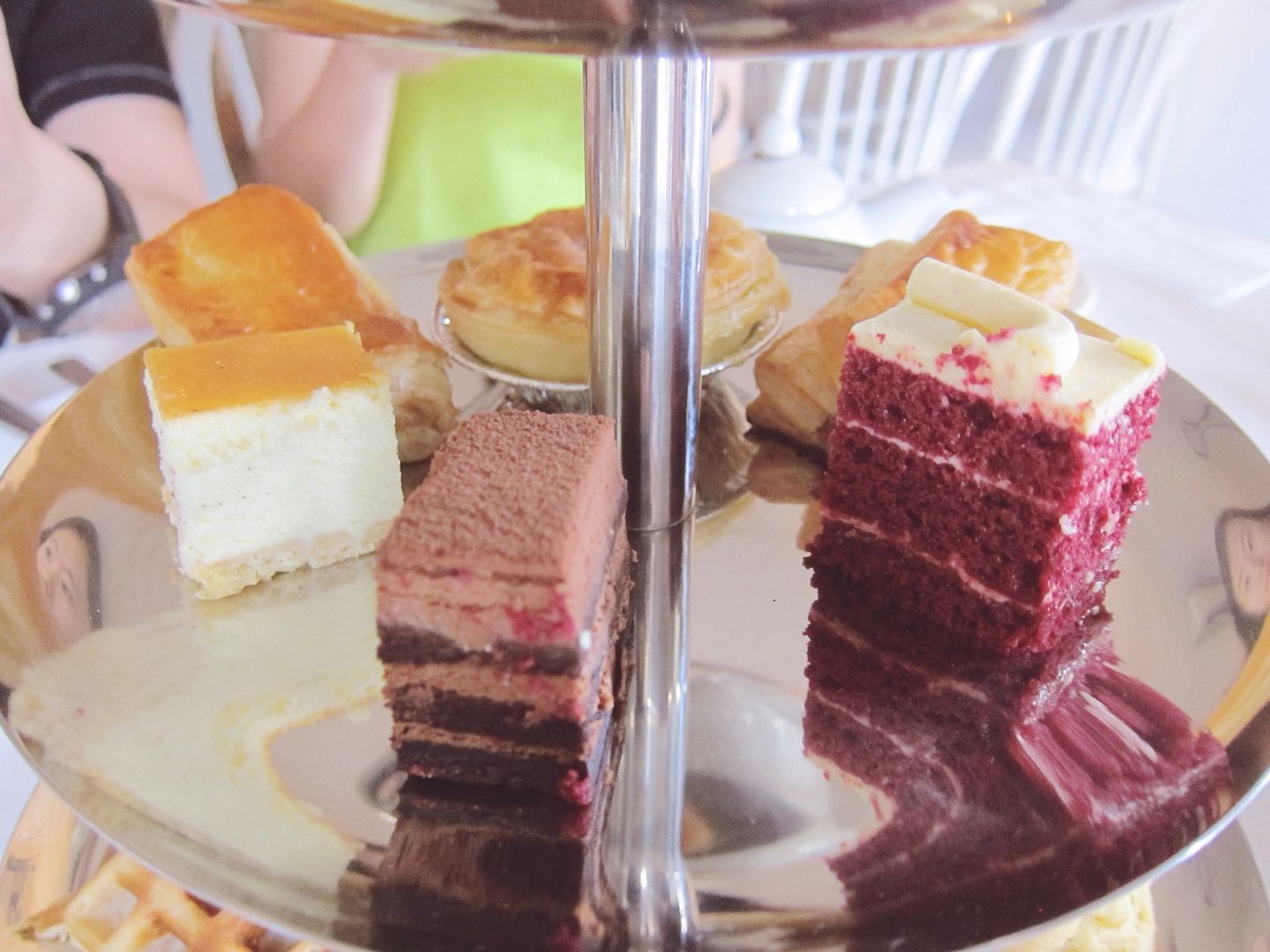 Had red velvet for the first time and I don't hate it!
The tier below, we've got waffles and scones.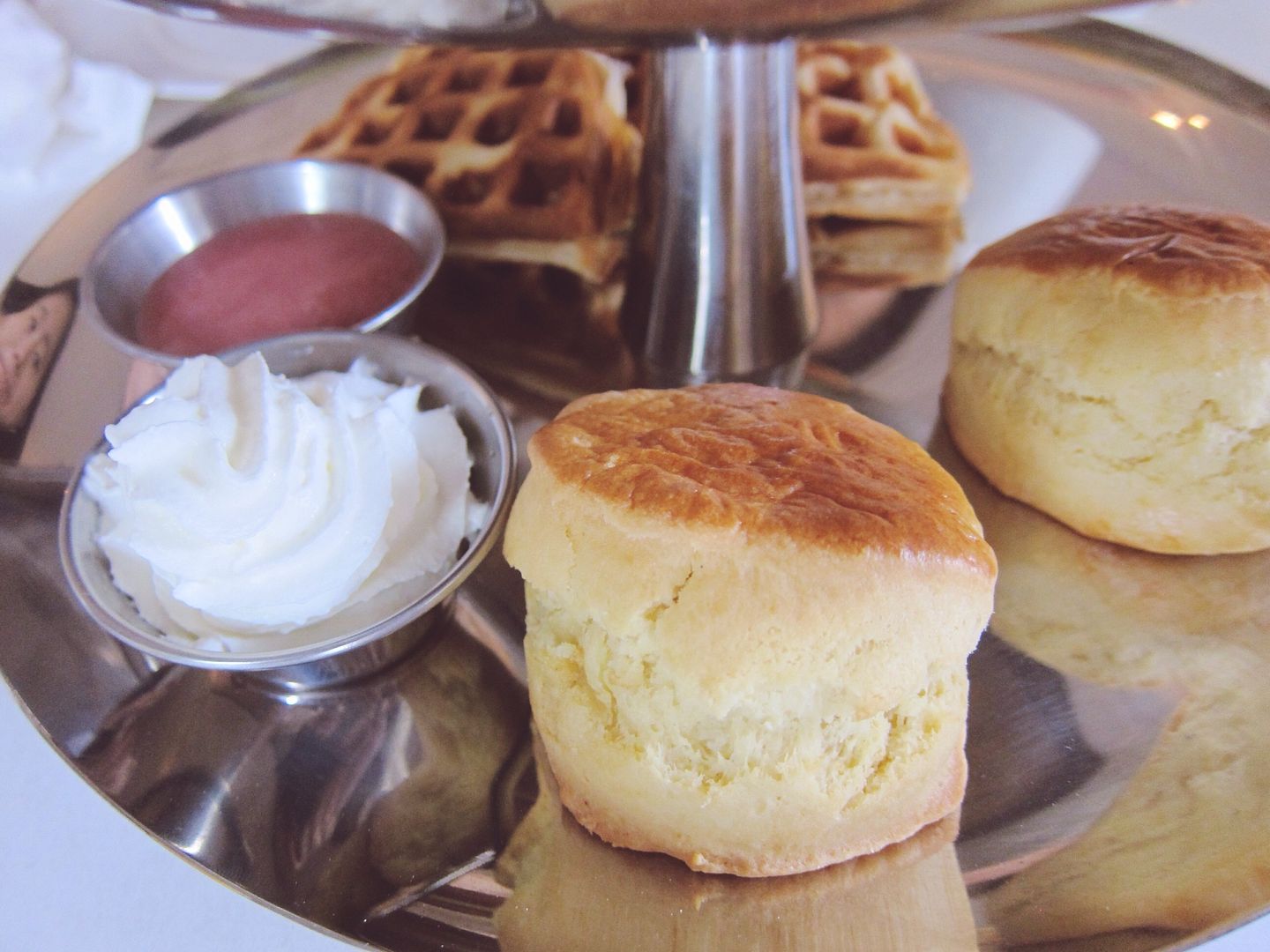 Scones tasted not too bad either.
Waffles just tasted normal.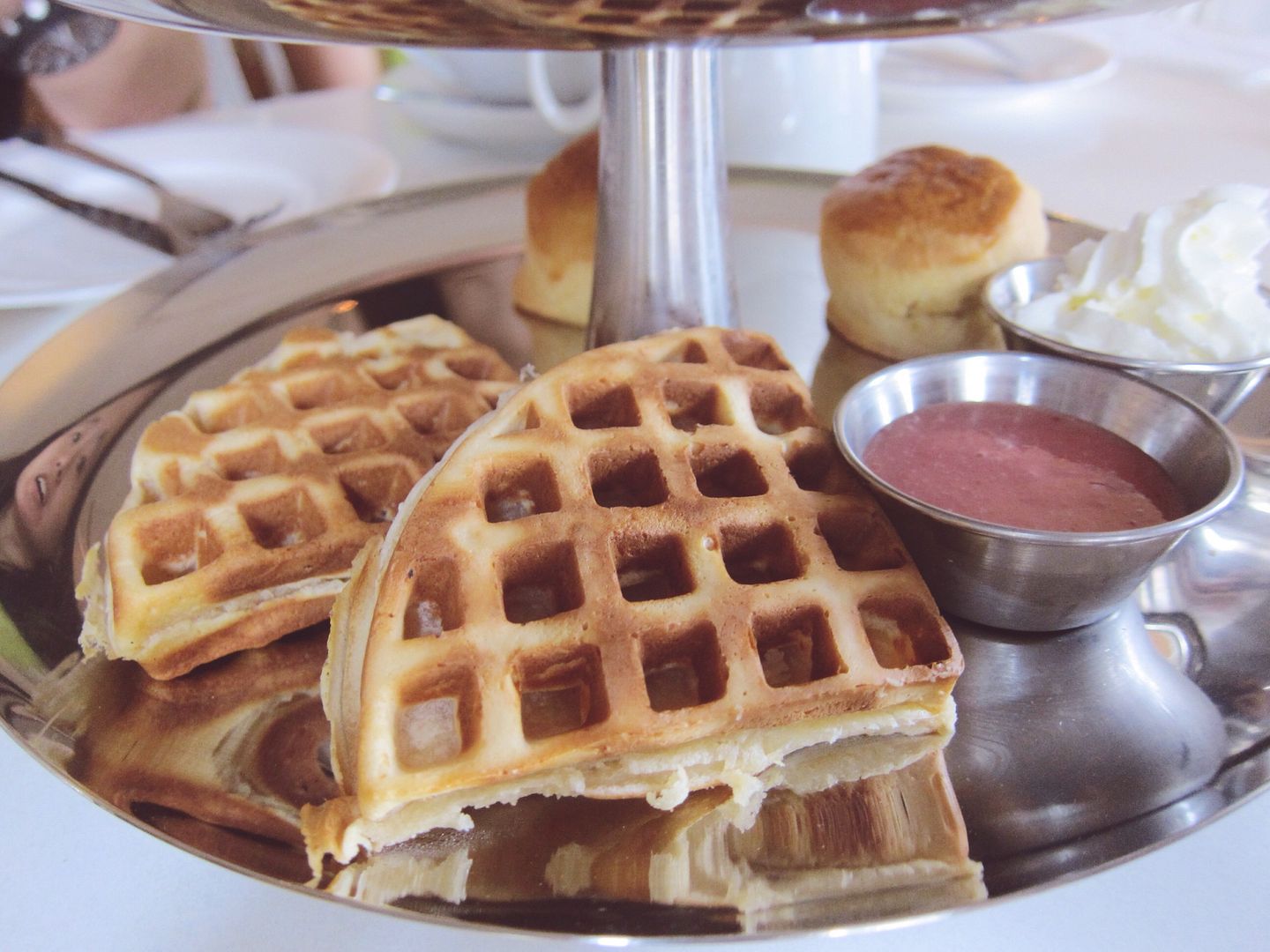 Overall, I would give this a 3/5.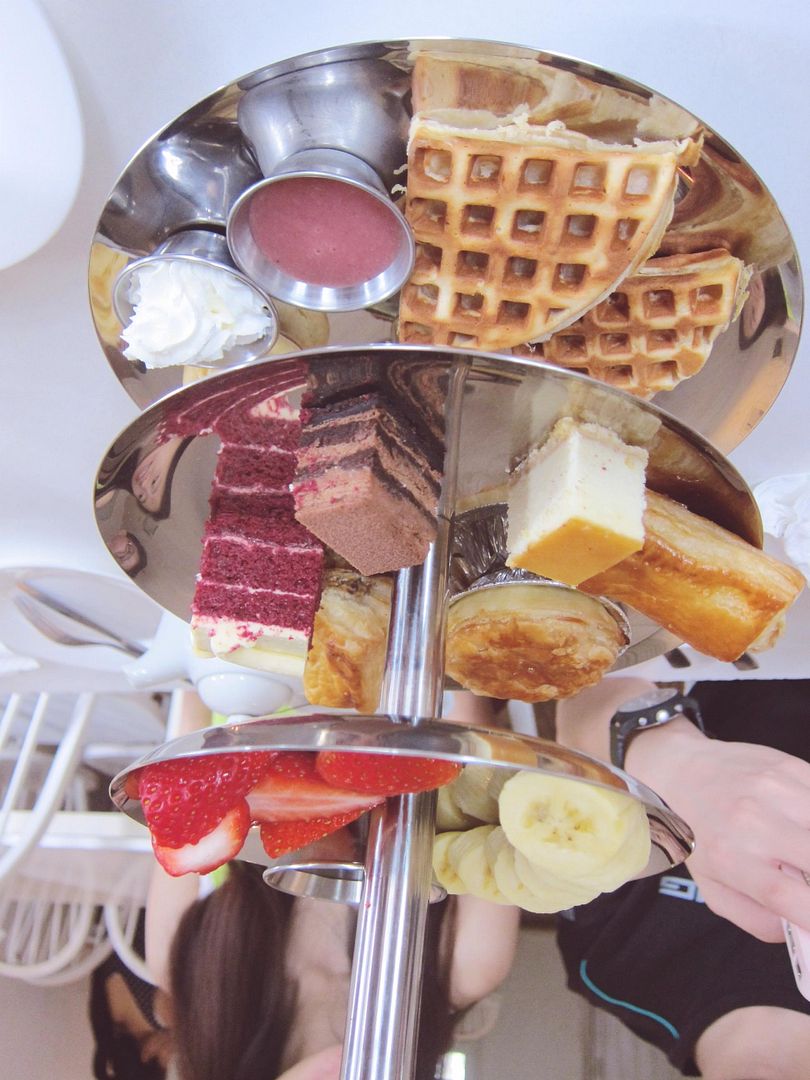 The tea that comes with this set.
Also, the orange juice.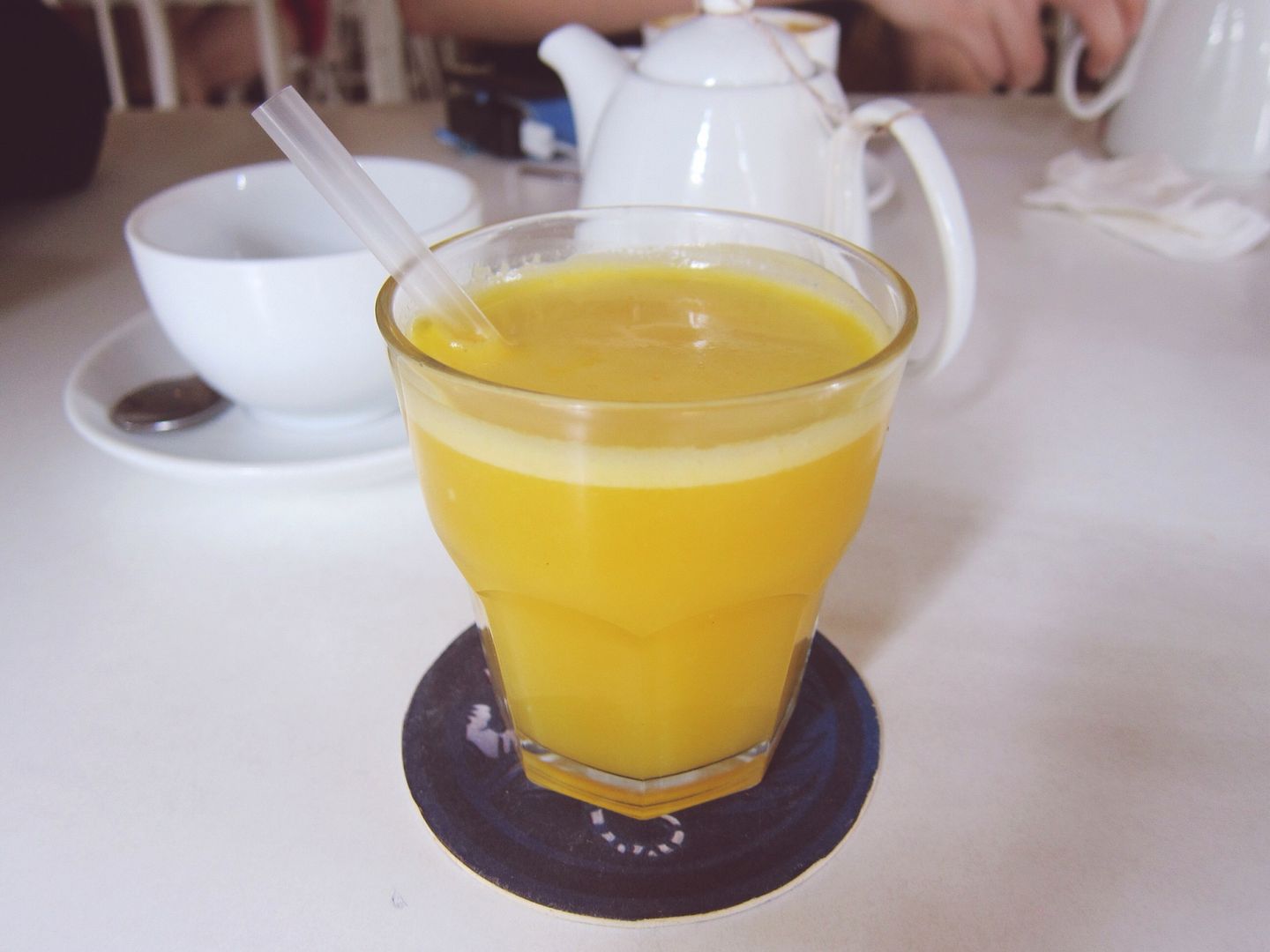 This place is getting a little old and rusty and I think they should do an upgrade or renovation to improve the overall environment to bring extra points to this place as the food tasted pretty good and reasonable.
Chateau de Caffeinees
No. 16,
Jalan Kampung Pandan,
55100 Kuala Lumpur
03-9284 6686 / 012-2191 220
Opens daily from 9.30am – 3am except Fri and Sat till 4am.
*Pork FREE