Anybody up for pasta & pizza?
A place you shouldn't be missing out which became very famous in Japan and now it's here in Malaysia.
It's the never heard before Ristorante Italiano Capricciosa.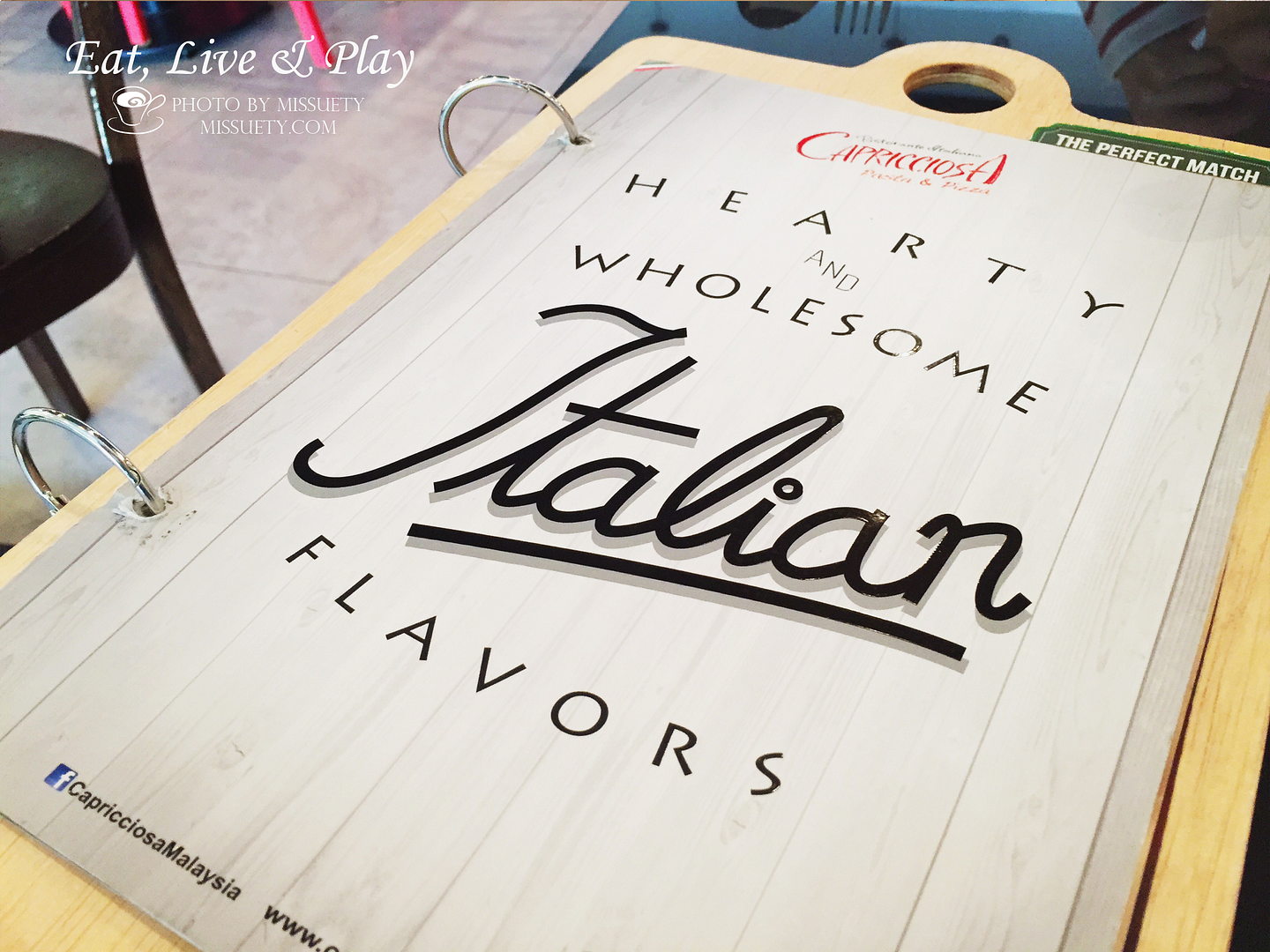 It has been in Malaysia for quite some time and I didn't actually notice this not until when I got the Worthy Book FnB 2014/2015 which comes in great deals.
Came to know about this with their very worthy coupon from Worthy Book and decided to give this a try since I'm always a big fan of Japanese imported food or things or anything from Japan.
DID YOU KNOW?
Capricciosa is an Italian restaurant serving authentic Italian food made famous by Japanese chef Masaaki Honda. The first Capricciosa was opened in Shibuya, Tokyo in 1978 and became popular soon where later in 1991, the first overseas restaurant opened in Guam. In recent years, more restaurants continuously open in overseas and mostly focusing in Asian countries.
So when I came to know about these facts, I was like "WOW! I gotta give this a try cos as I know, Japanese Italian food are really good".
I always enjoy eating out at Italian restaurants in Japan when I was studying abroad in Tokyo but I don't remember coming across this restaurant.
Maybe I did but I just couldn't remember … Maybe …
Anyways, Capricciosa is now here in Malaysia and I think you should go give it a try to learn the taste of Japanese Italian food.
So with the Worthy Book FnB voucher, we got 50% off on pizza.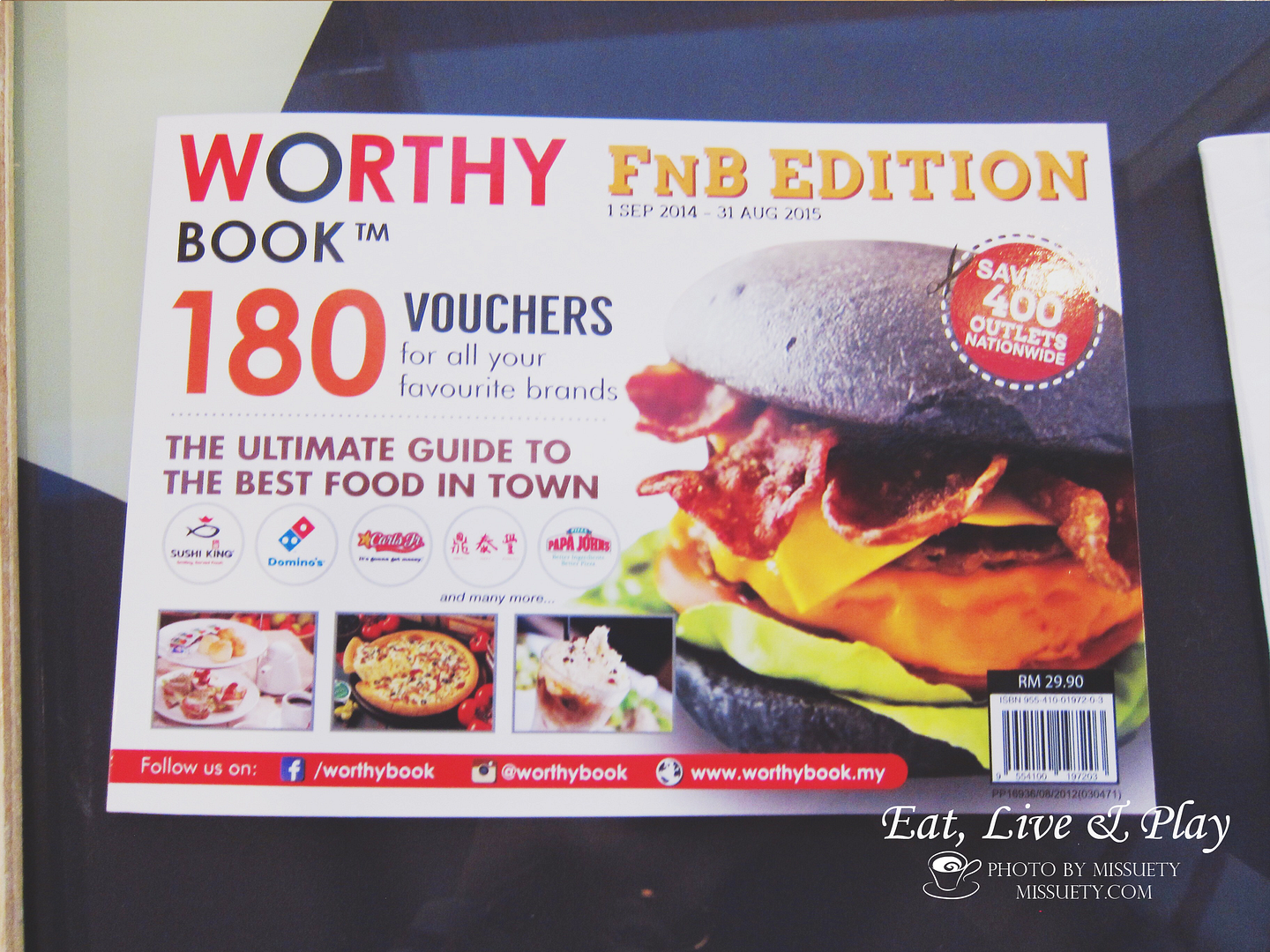 The vouchers are definitely WORTHY!!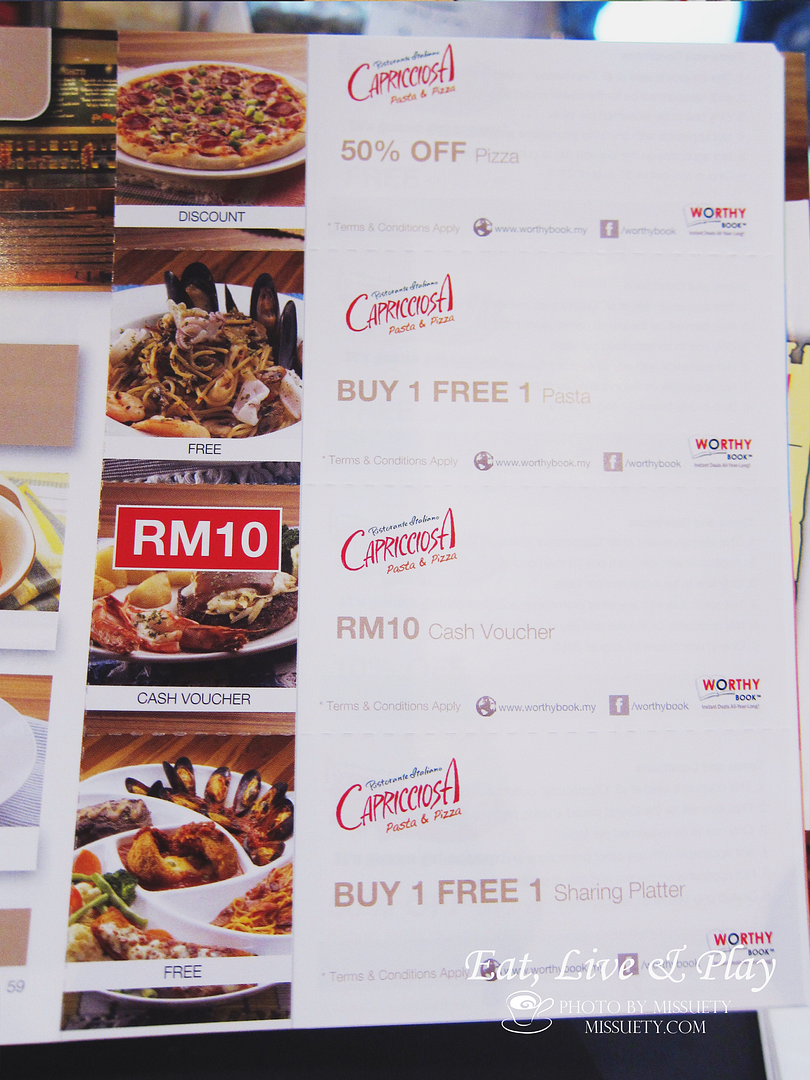 Quickly go get a copy for yourself as there are many more super WORTHY vouchers which can be found in this Worthy Book from popular restaurants participating in this such as the infamous THREE LITTLE PIGS & THE BIG BAD WOLF which I've blogged about it here, DIN TAI FUNG, THE BURGER FACTORY, MY BURGER LAB, GELATOMIO and many more.
So before we check out the menu, let's just get a tour of the environment here.
A relaxing atmosphere for you to come by with your family and friends.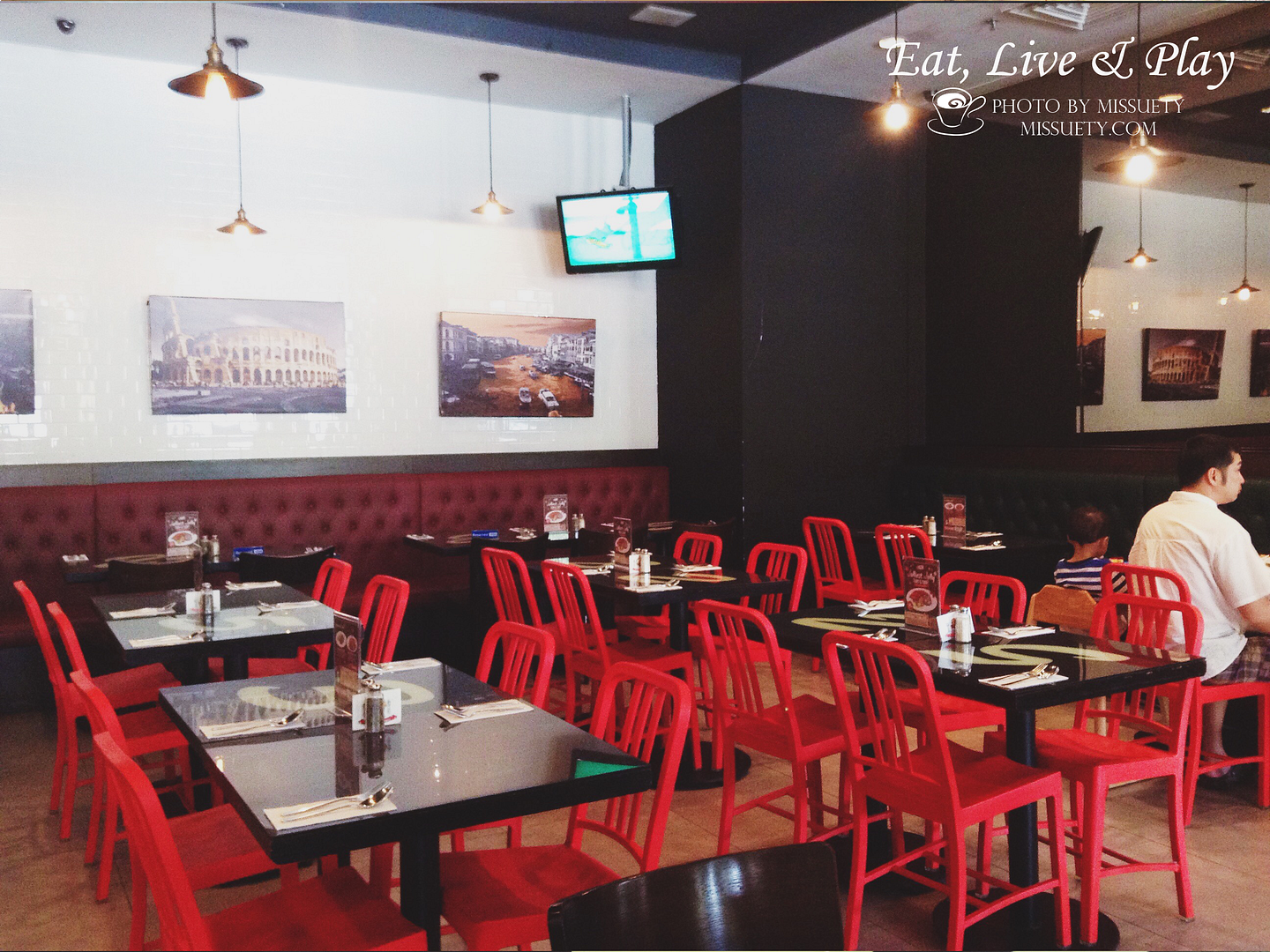 I see most of the people who dine-in here come with their families.
I think it's great to bring kids here for pizza and pasta as it comes in generous portion which is just perfect for sharing.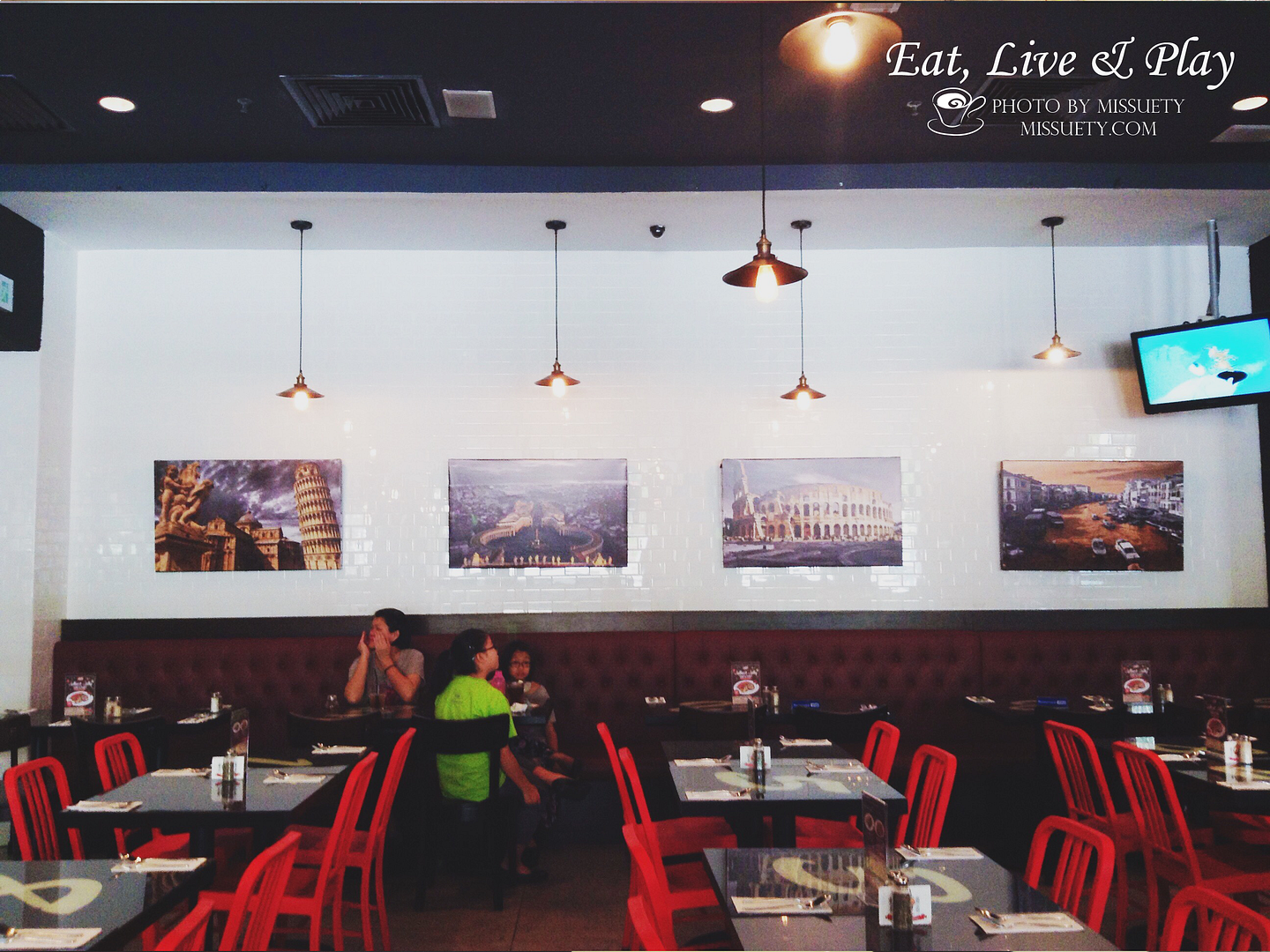 This place is not really huge but I think it's just at the perfect size as you don't want it to be too noisy, don't you?!
So now let's check out the menu.
Early on we've already decided to come by for pizza so the first page we flipped to was the Pizza Menu.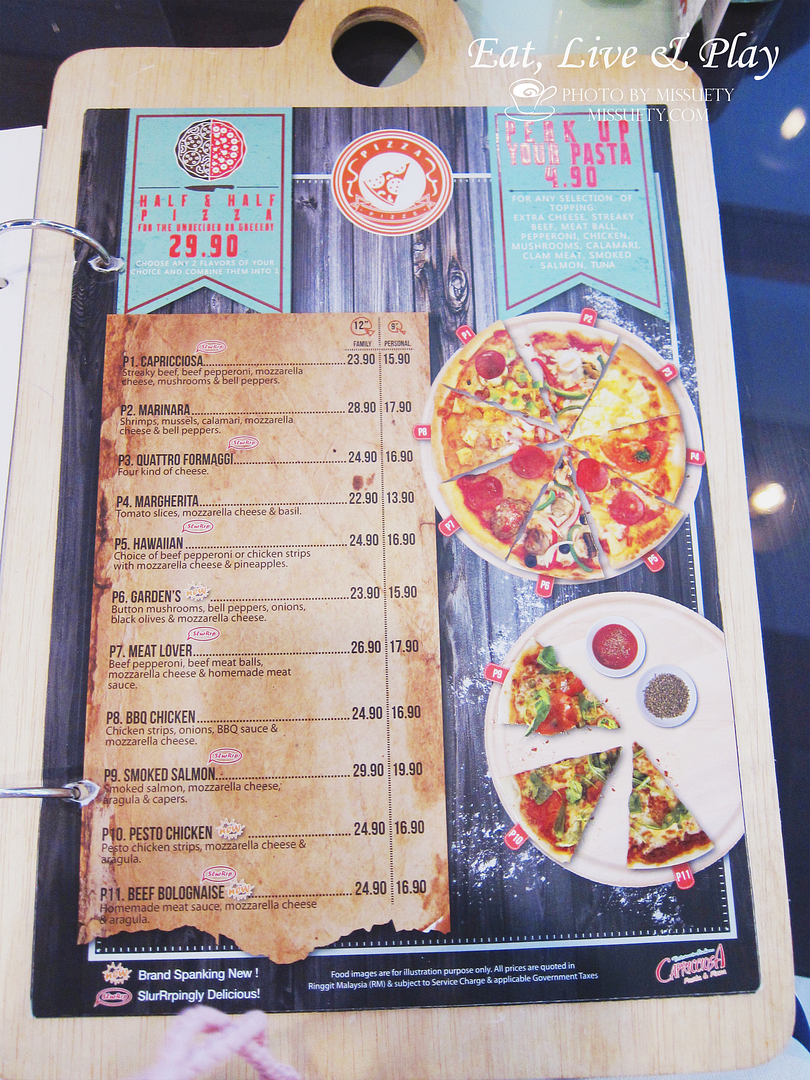 A variety to choose from but we went for the classic Capricciosa pizza which is their signature pizza.
We ordered the one in family size of 12 inch.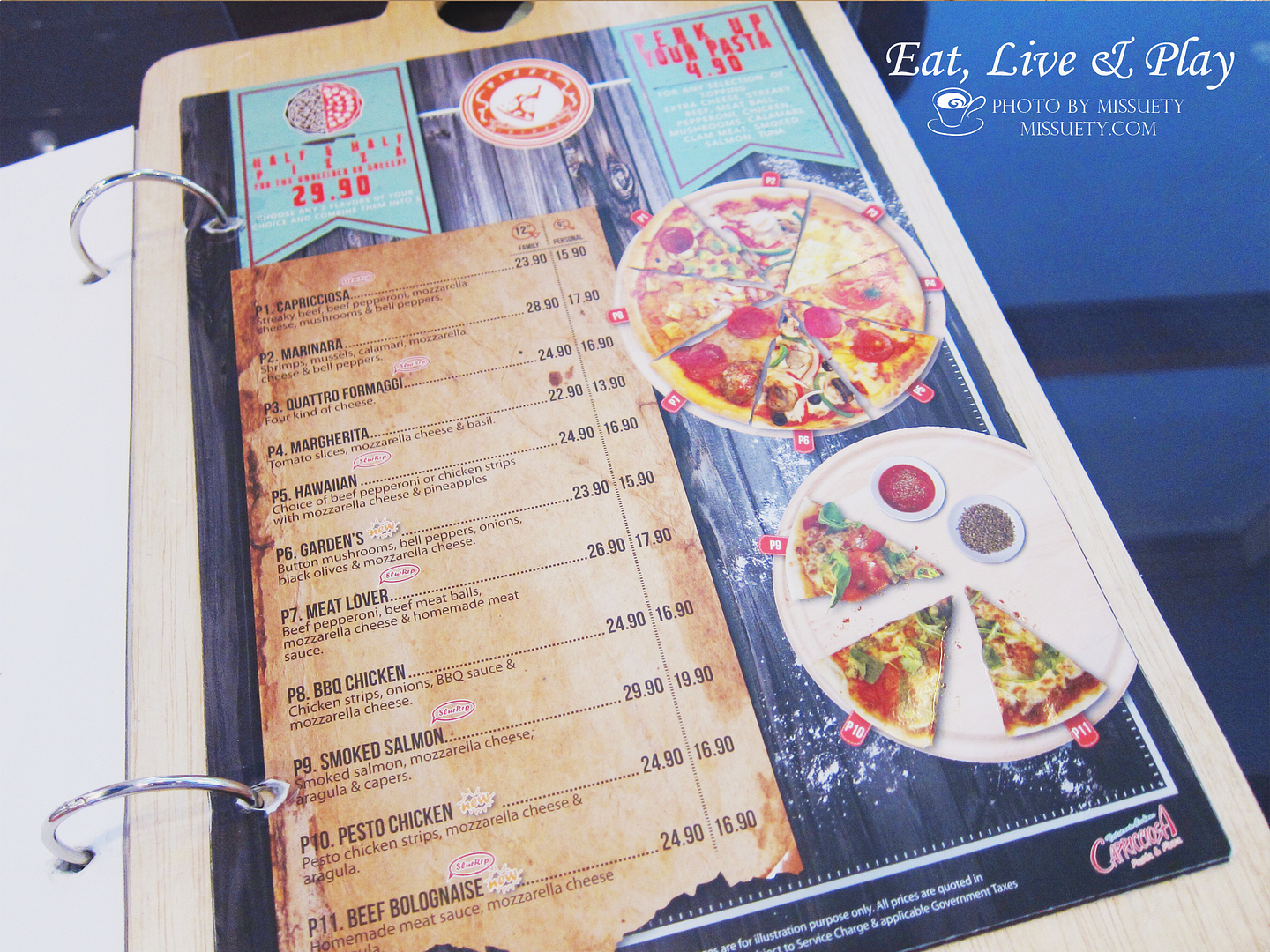 Here's the Pasta Menu.
We did not order any on that day cos we plan to come back here again using the Worthy Book "Buy 1 Free 1 pasta" Voucher which is totally worthy!!
I super love Japanese Italian pastas so I really gonna come back here again for their pastas.
and drinks..
The fancy Beverage Menu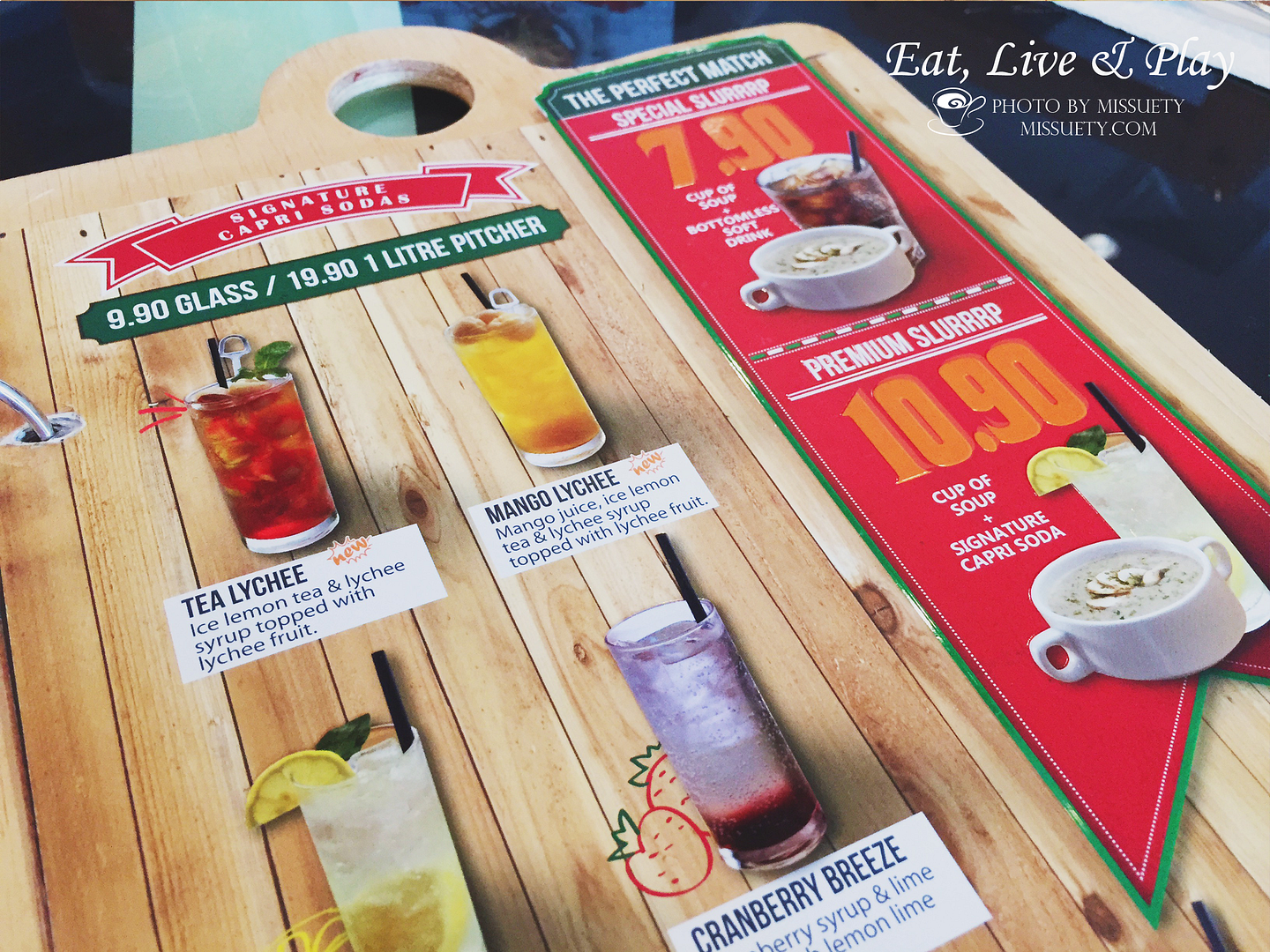 They offer the Perfect Match Drink at RM7.90 and RM10.90.
There's also a Platter Menu and some other side dishes to offer their customers who are not really into pizza and pasta.
And for Christmas, there's a special promotion going on starting this month.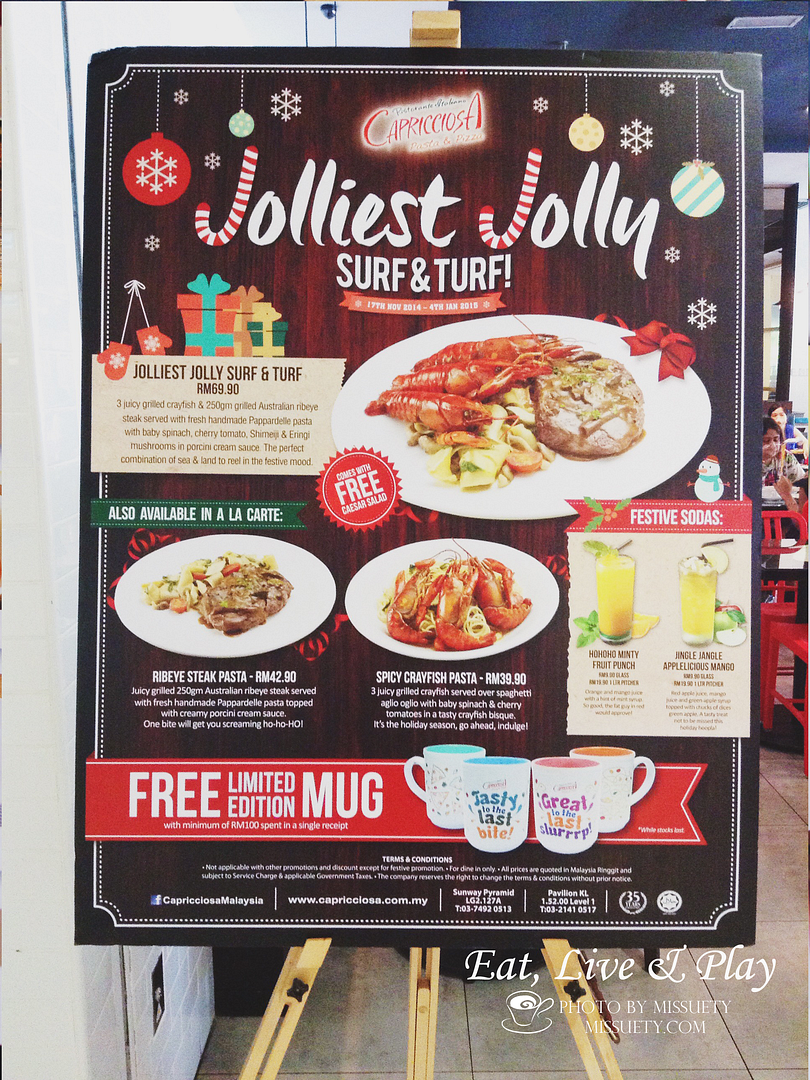 You can hop by to check it out at any Capricciosa branch in Malaysia.
So getting to the food…
We ordered the Perfect Match set of
SOUP + BOTTOMLESS SOFT DRINK RM7.90
and additional one glass of
MANGO LYCHEE RM9.90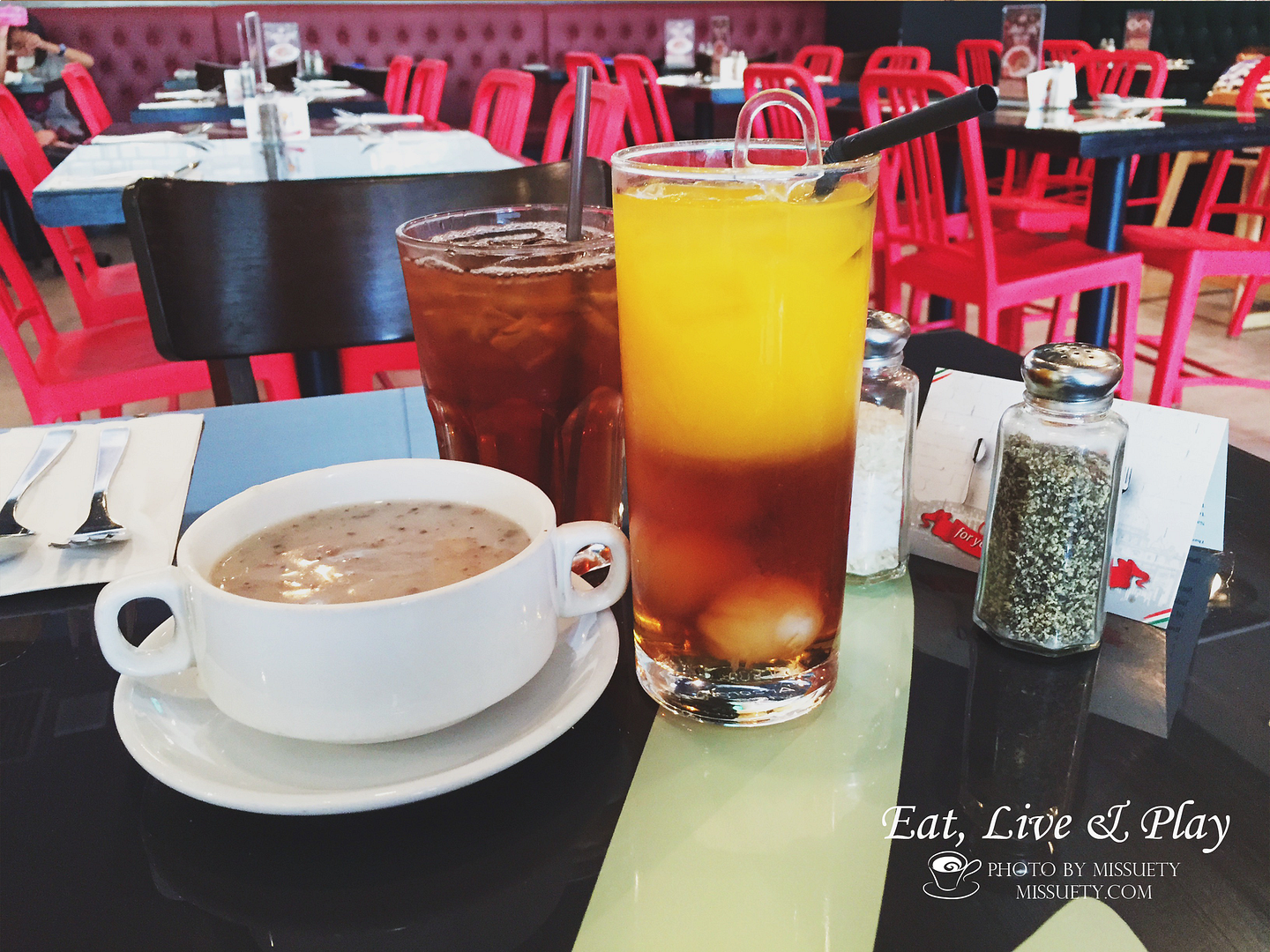 Mushroom soup is good. I don't hate it.
But.. don't expect it to be the super creamy type. It's similar to the ones that are served in pizza restaurants.
The Mango Lychee is not too bad either with strong mango aroma.
As for the pizza, we had the signature pizza which is the
CAPRICCIOSA PIZZA RM23.90
(50% OFF with Worthy Book FnB Voucher)
With the voucher, it's only at RM11.95.
Super worthy!!
Crispy crust with just the right pizza flavor.
Did I ever mention that I actually needed Ketchup whenever I eat pizza?
When this was served, I did call for Ketchup but then after having few bites, I realized it tasted nicer without ketchup!
So you know how good it is that I didn't need ketchup or any additional sauce?!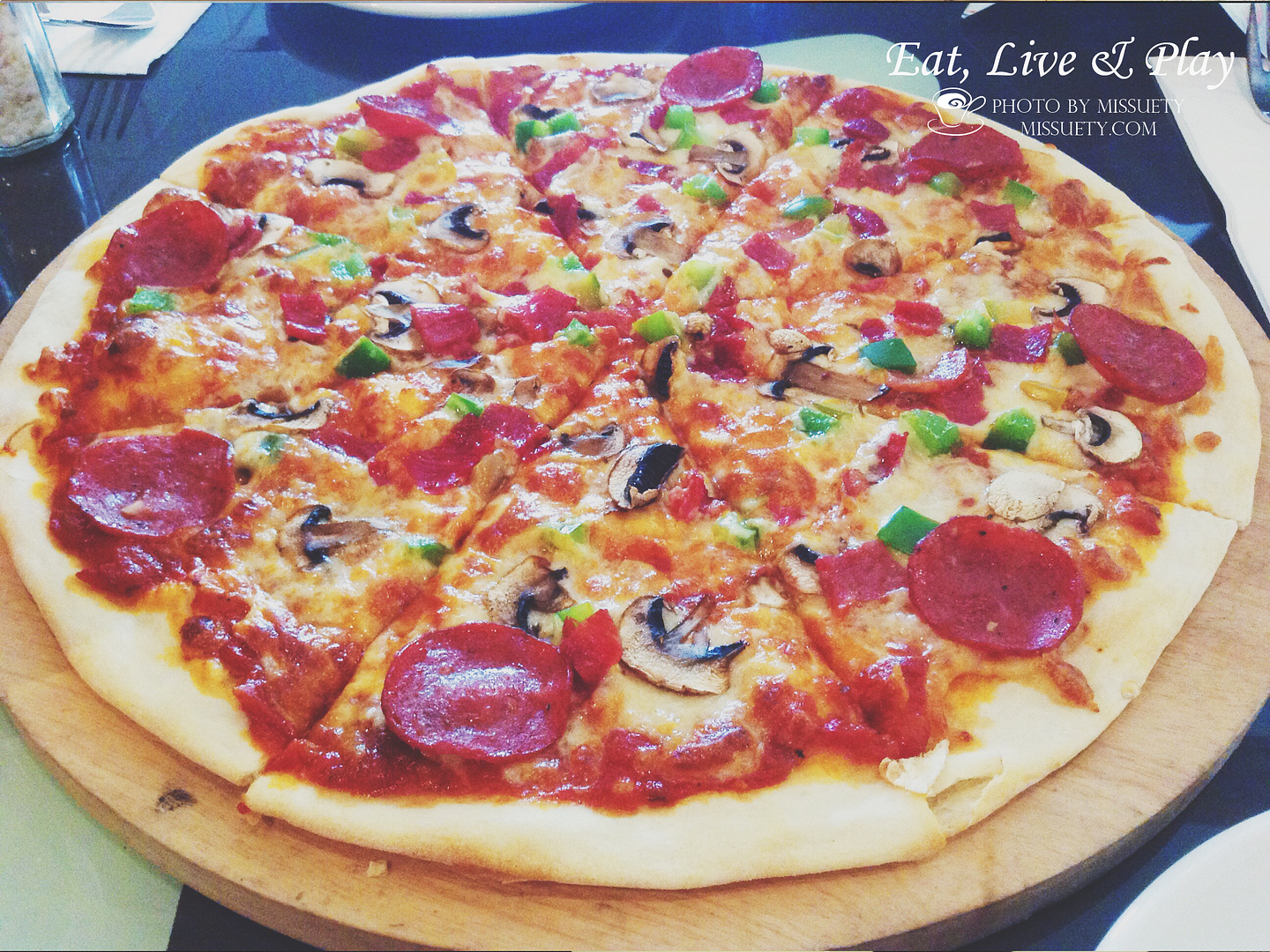 Just in case you wanna see how big it is, here's a pic of me and the 12-inch pizza.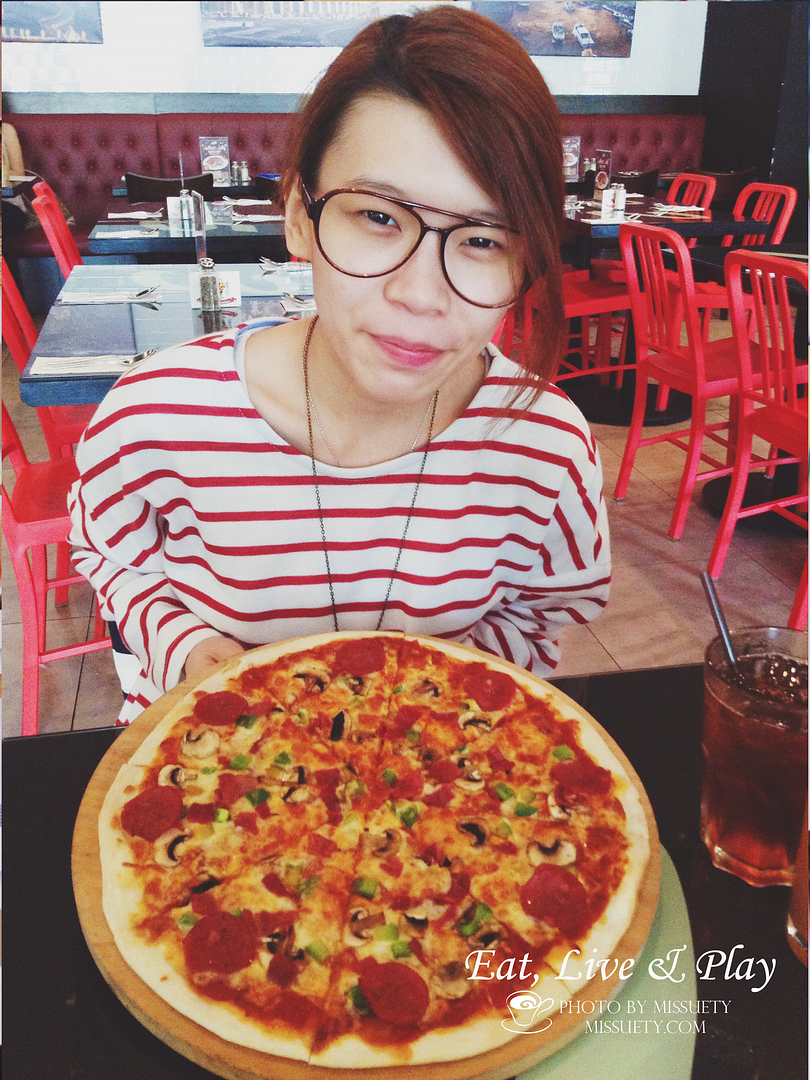 Pretty huge uh!
Awesomely tasty that I even picked it up with my fingers.
I know it's nothing great about using fingers but you know what?
I don't usually eat pizza with my fingers!! I always use fork and knife as though I'm eating steak one ok!!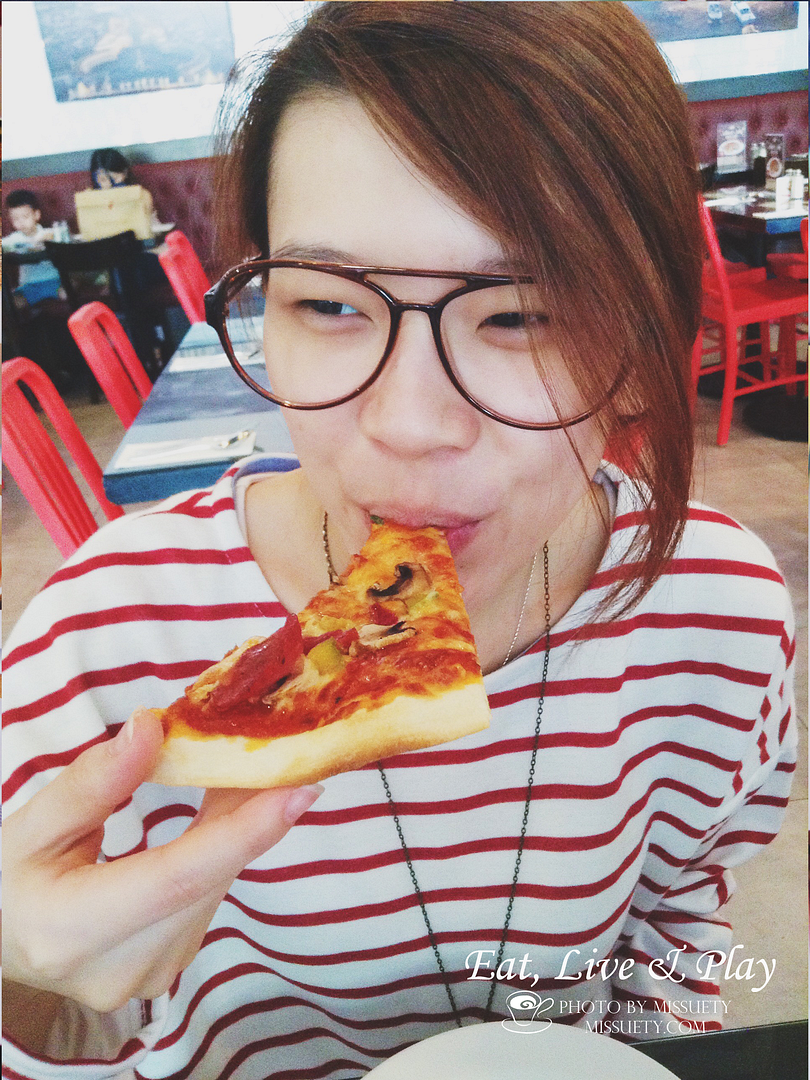 Too good that I've gotta use my fingers to enjoy every single bite of it.
Sorry if it's a little too exaggerating. OOPS!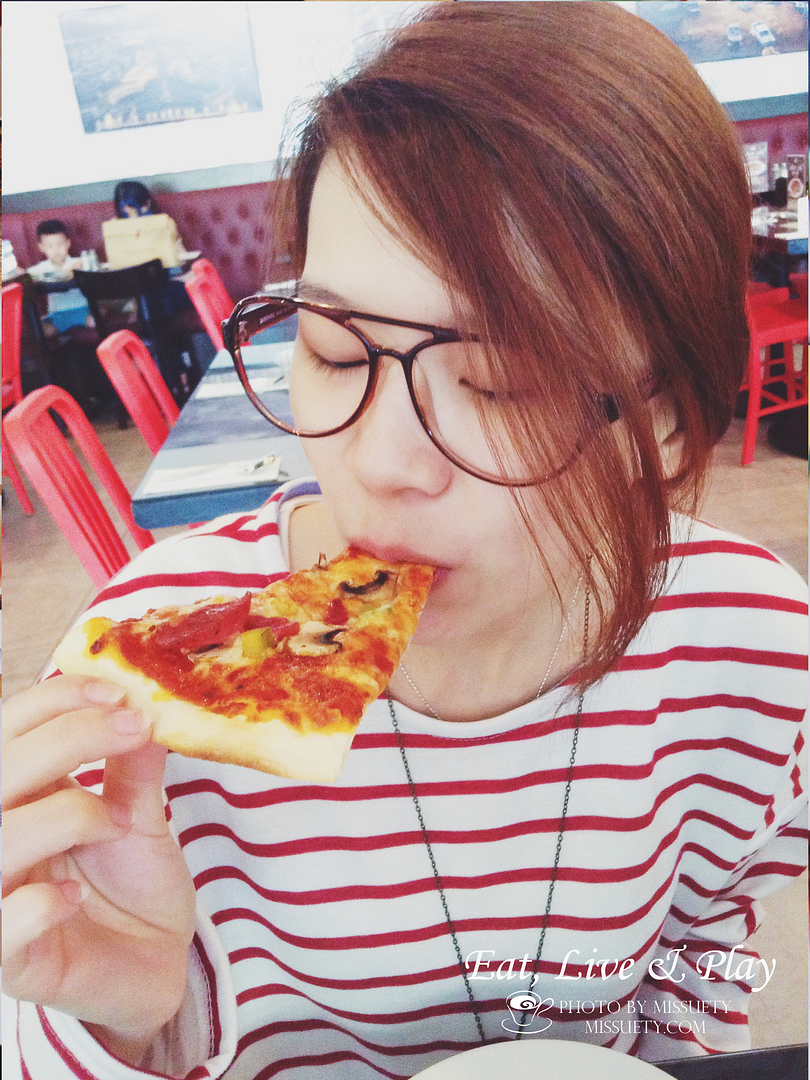 Yay! So that's about Capricciosa, the Japanese Italian Restaurant.
I had a super worthy meal here with Worthy Book FnB Edition 14/15.
Worthy Book FnB Edition 14/15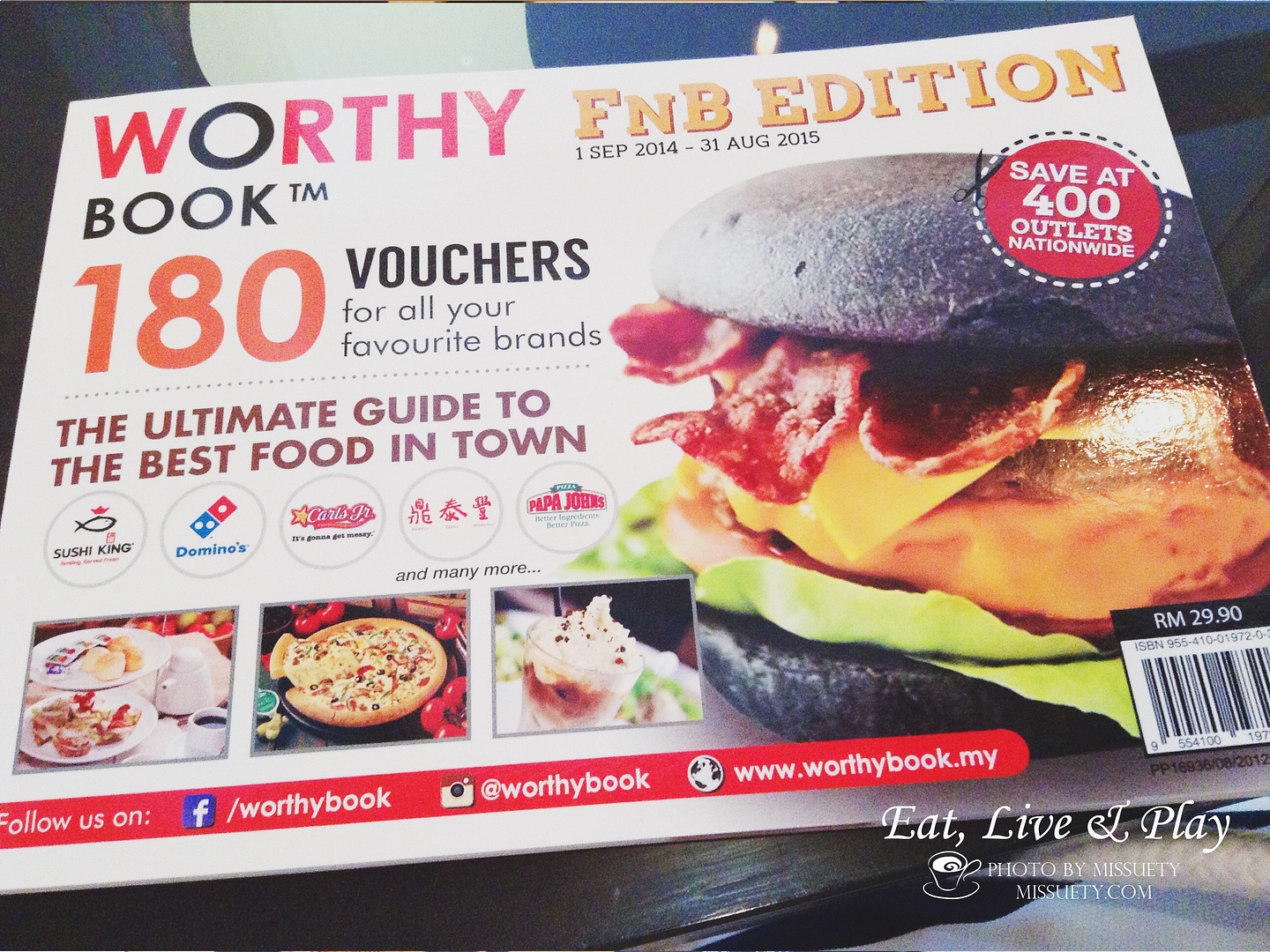 WORTHY BOOK FnB Edition is available at all major bookstores (MPH, Popular, Times, Borders, Kinokuniya) and selected myNEWS.com outlets in KL and Selangor. 
F: https://www.facebook.com/worthybook

I: http://instagram.com/worthybook

T: https://twitter.com/worthybook_my

B: http://www.worthybook.blogspot.com/

Y: https://www.youtube.com/user/WorthyBook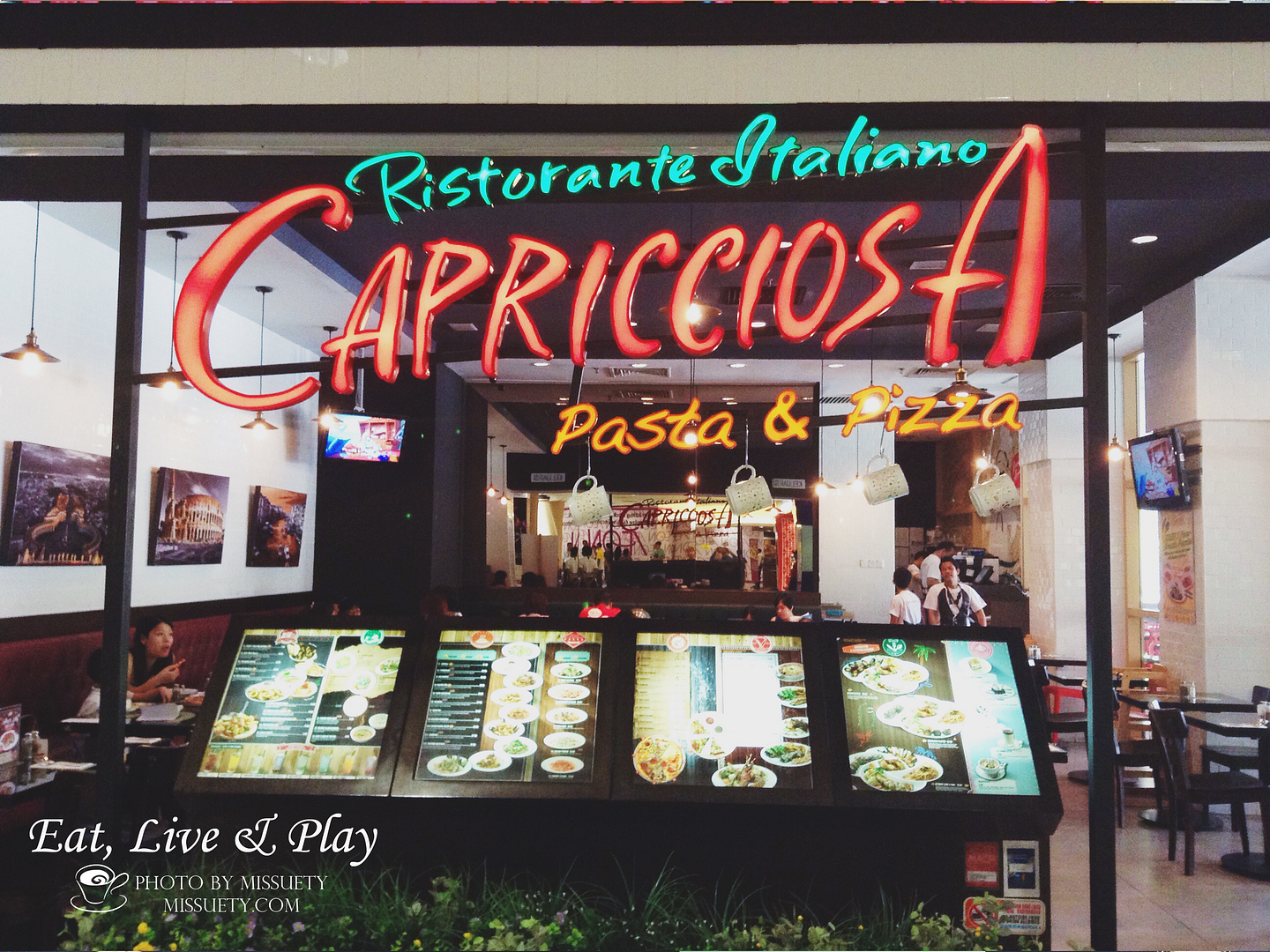 Capricciosa Pasta & Pizza
Sunway Pyramid:
Lot OB3. LG2.2, Oasis Boulevard,
Sunway Pyramid Shopping Mall
(Opposite Sunway Lagoon main entrance / Sunway University Canopy Walk)
 Tel:+603 7492 0513
Pavilion:
Lot 1.52.00, Level 1,
Pavilion KL Shopping Mall
 Tel: +603 2141 0517
Mon – Sun: 10 am – 10 pm