CANMAKE Tokyo Cosmetics 2014
A mid range  Japanese cosmetic brand which gives you flawless and glowing skin.
Have you tried it out yet?
During my last trip to Osaka in April, remember I said I bought a whole lots of cosmetics which cost me a BOMB?!
Well, CANMAKE is one of them which I got during my short stay there.
I just simply love their lovely packaging designs.
I bought 4 items in total which includes
– Powder Foundation
– Stay-on Balm Rouge (bought 2 colors)
– Glow Fleur Cheeks Blusher
Let's first check out the Powder Foundation
Very princess-like packaging..
It's in pressed powder form which gives even coverage.
There is a sponge compartment below the powder and also mirror.
So lets take a look on how good the coverage is..
The bare face before applying foundation..
and here's another picture after applying foundation on the skin..
A touch of it helps in covering all flaws, leaving to smooth looking skin.
I applied only a thin layer and it looks all natural, and no additional powder were added after this foundation.
Now, lets see what the blusher can do?!
The fleur/flower design is similar to Anna Sui's blusher design which actually got my attention.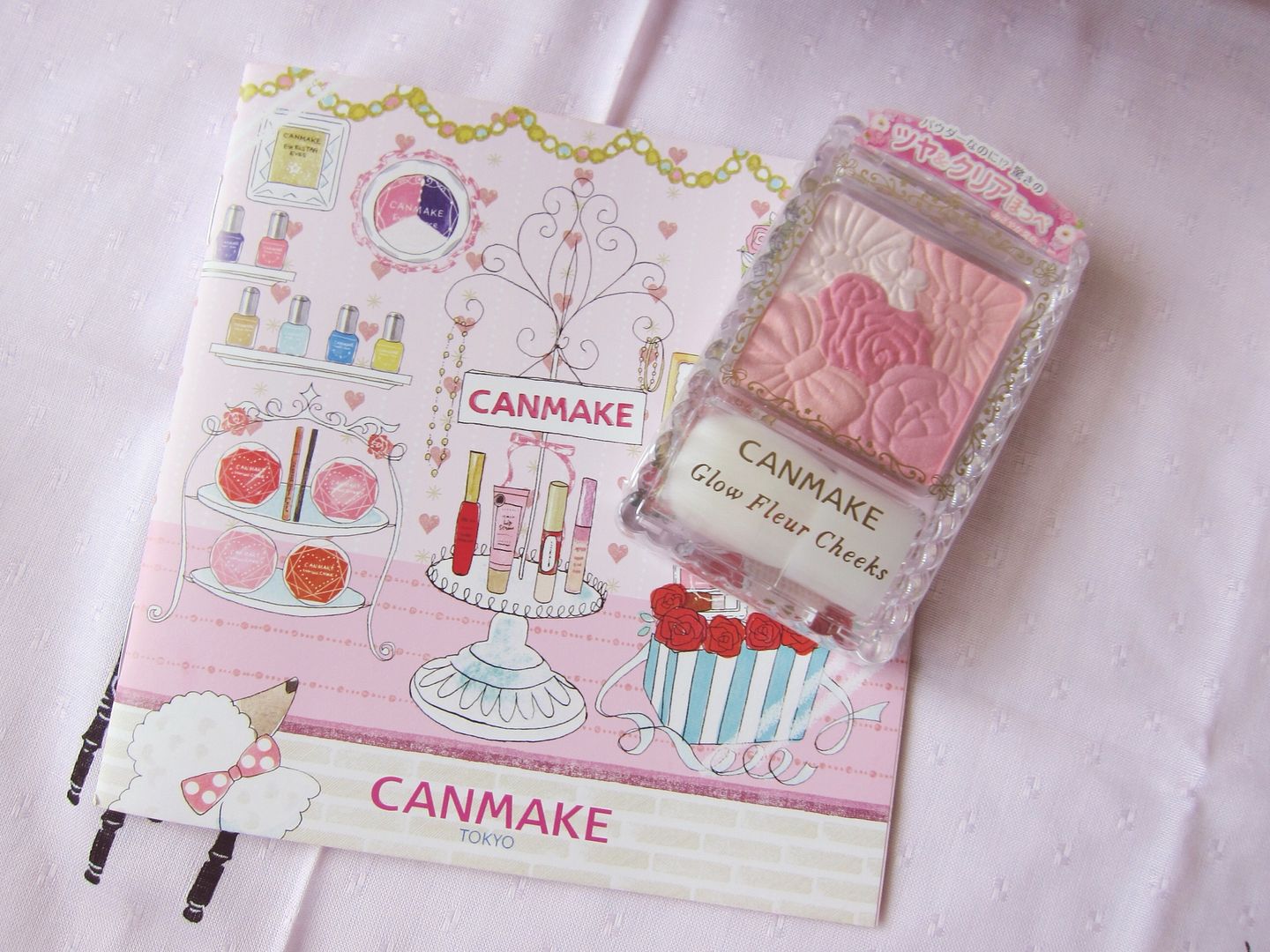 I actually have a pile of blushers and I think it will last me forever.
Some of them are totally new in box and I haven't get to try them yet since I keep buying blushers for no reason.
Some has been sitting in the drawer for years now!!!!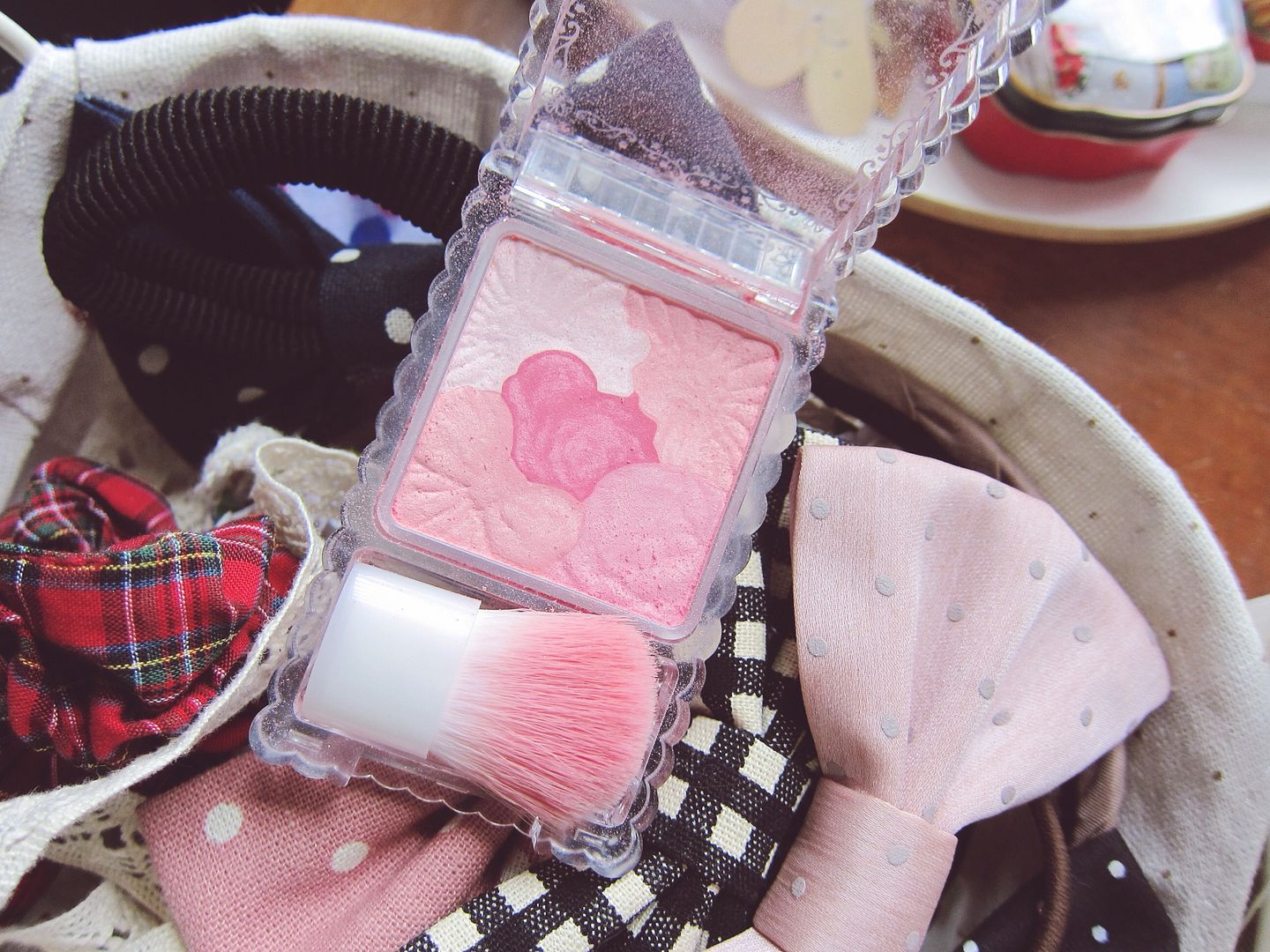 Easy to apply and stays on cheek all day long.
Just use the brush and play around the 5 colors to create super natural gradation.
Love the pink gradation that leaves my skin to glow.
You will also get bright and glowing complexion!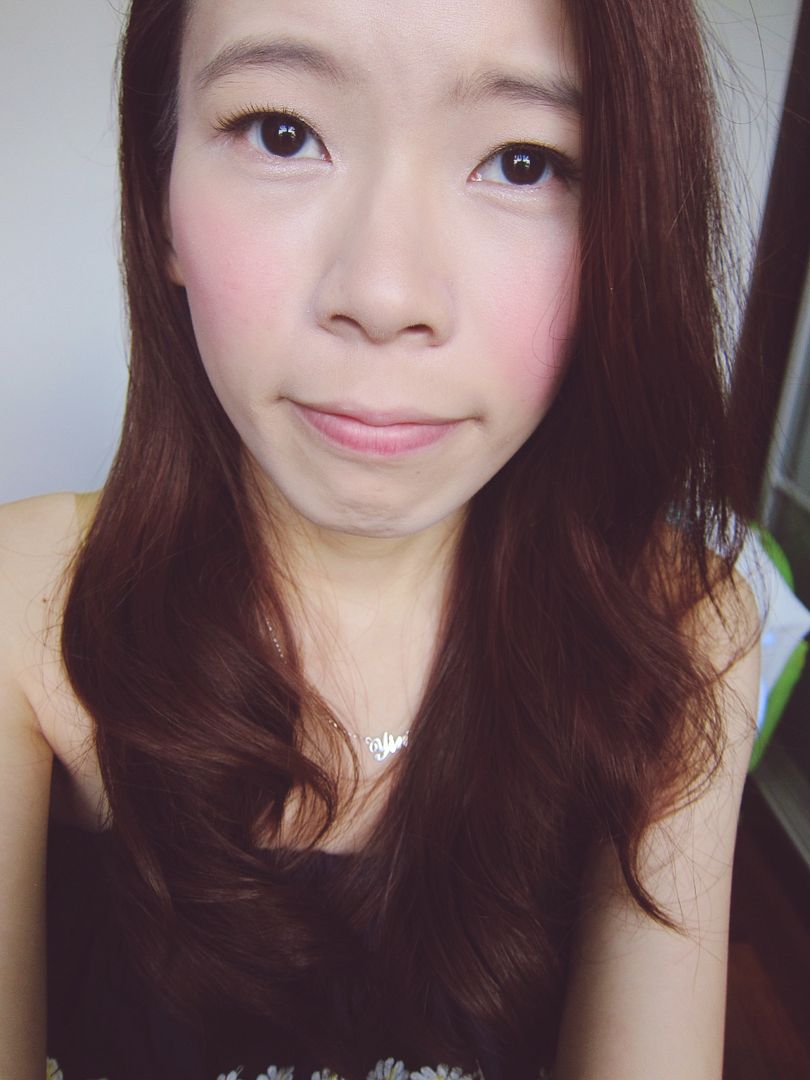 Lastly, finish up with this CANMAKE Stay-on Balm Rouge.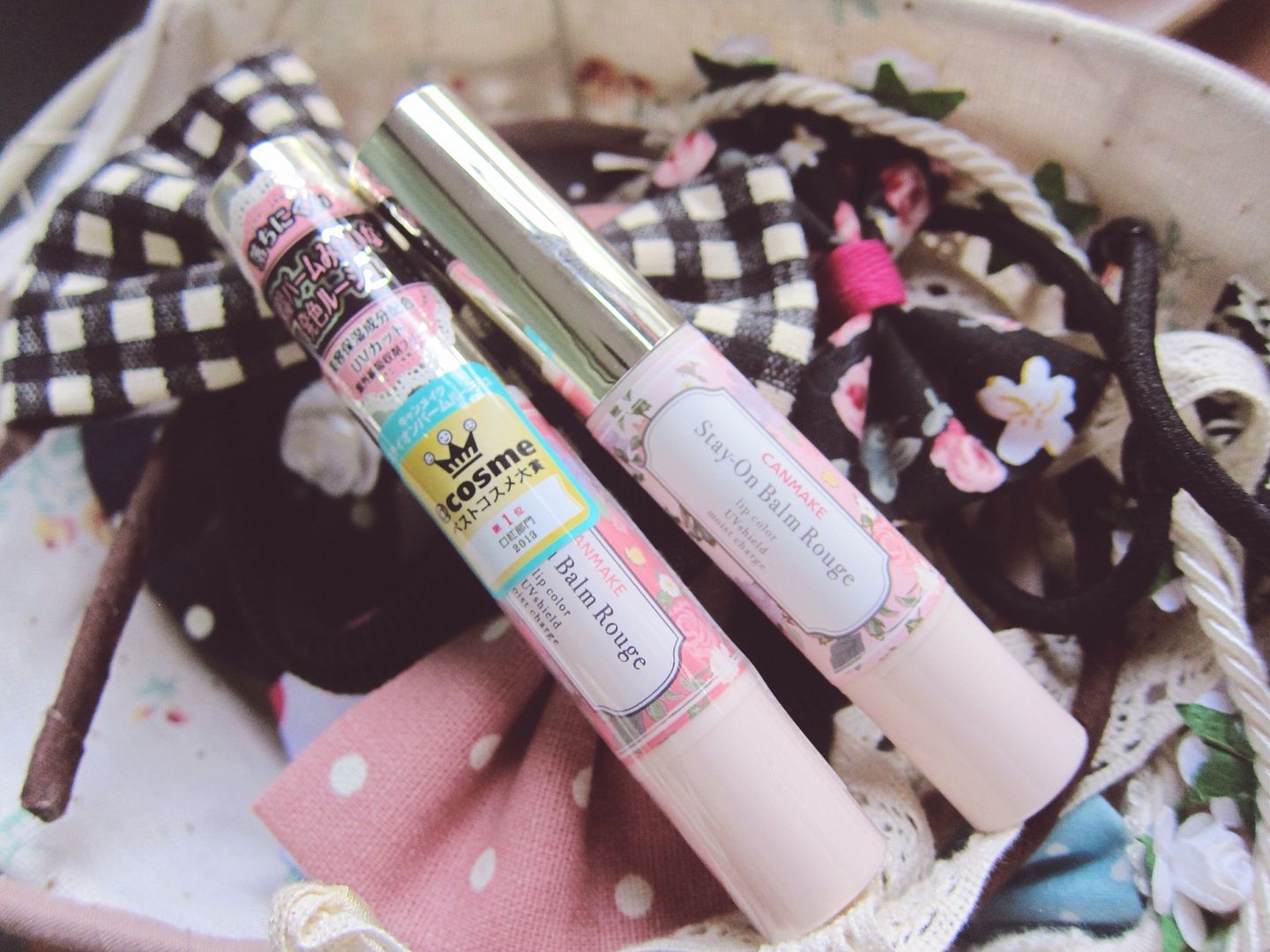 This Stay-on Balm Rouge is voted as BEST COSME in 2013.
It actually won 2 prizes in 2013
1) 1st in the Lipstick Category
2) Best New Product in the Makeup Category
It's actually a lip balm which gives moisture to your lips and at the same time it colors your lips just like a lipstick.
Also, it protects your lips from UV!!!
Easy to bring along everywhere you go.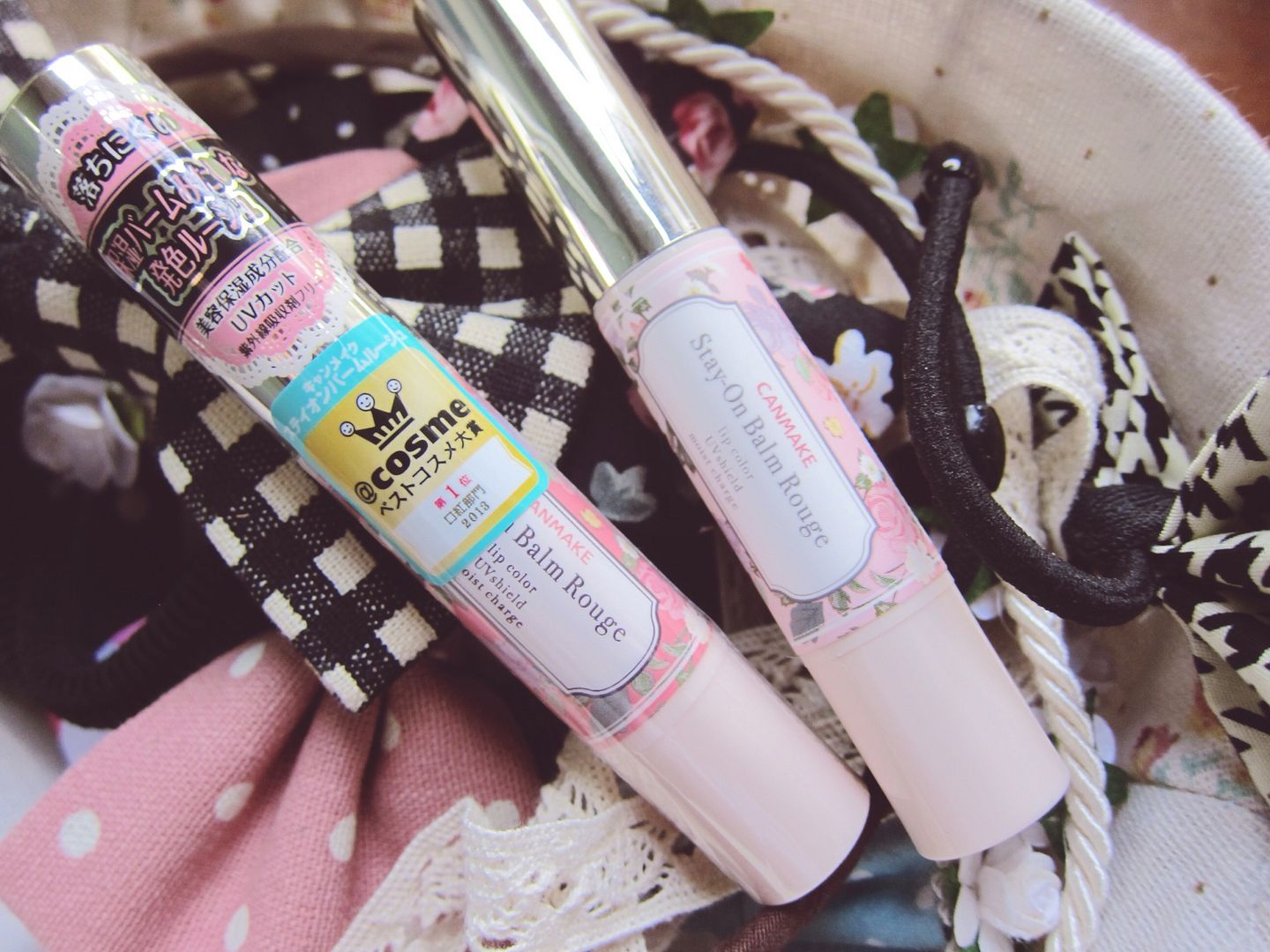 If you have dry lips and yet you wanna use lipstick, this is your best solution!
It comes in 7 colors and I've picked up Rose Pink and Sweet Pink.
Initially wanted to get red but it was SOLD OUT!><
So in the end I got dark rose pink.
This is "Rose Pink" (Top)
and "Sweet Pink". (Below)
Check out the color difference.
Top – Rose Pink
Bottom – Sweet Pink
Rose Pink rouge on my lips.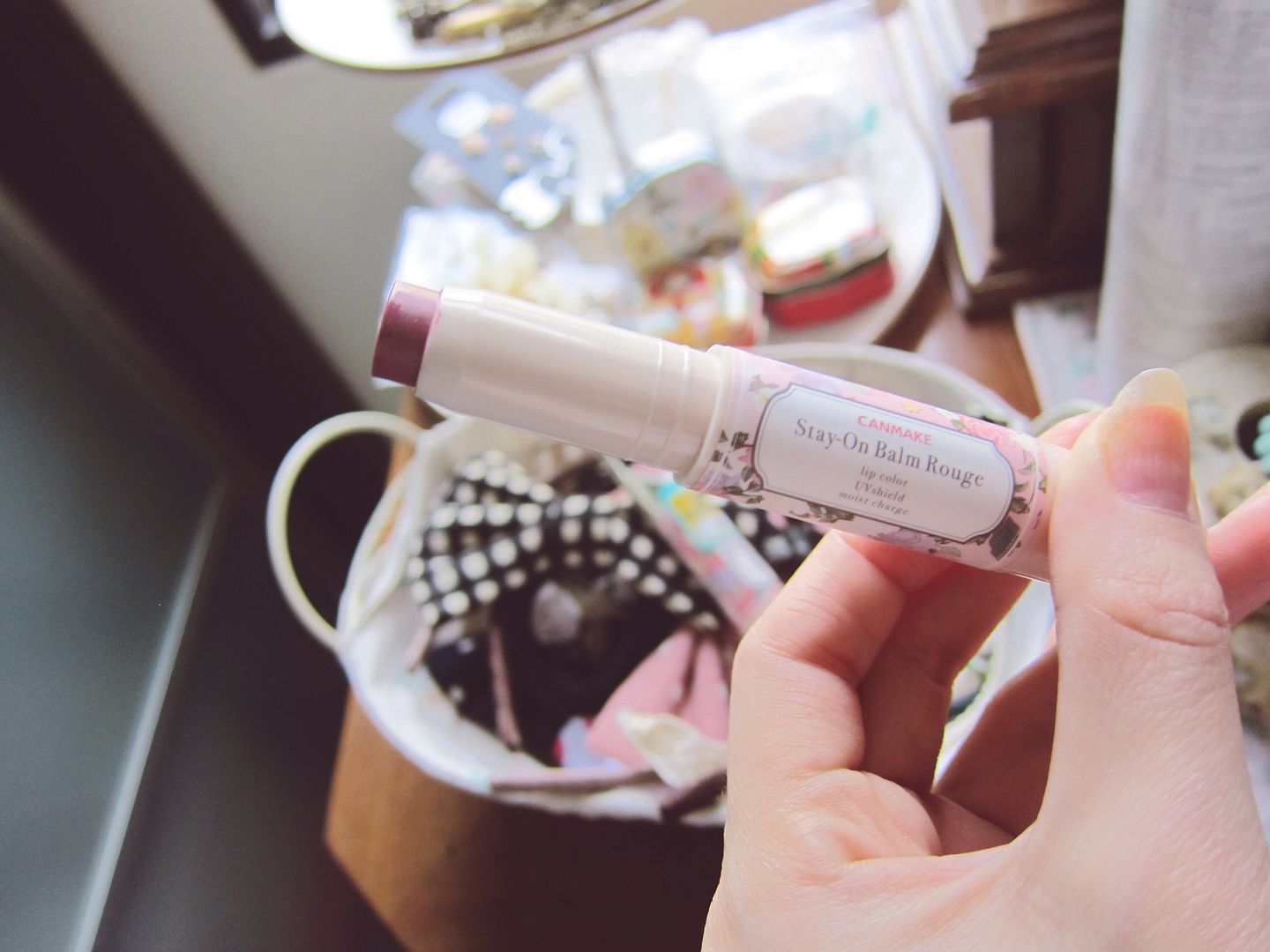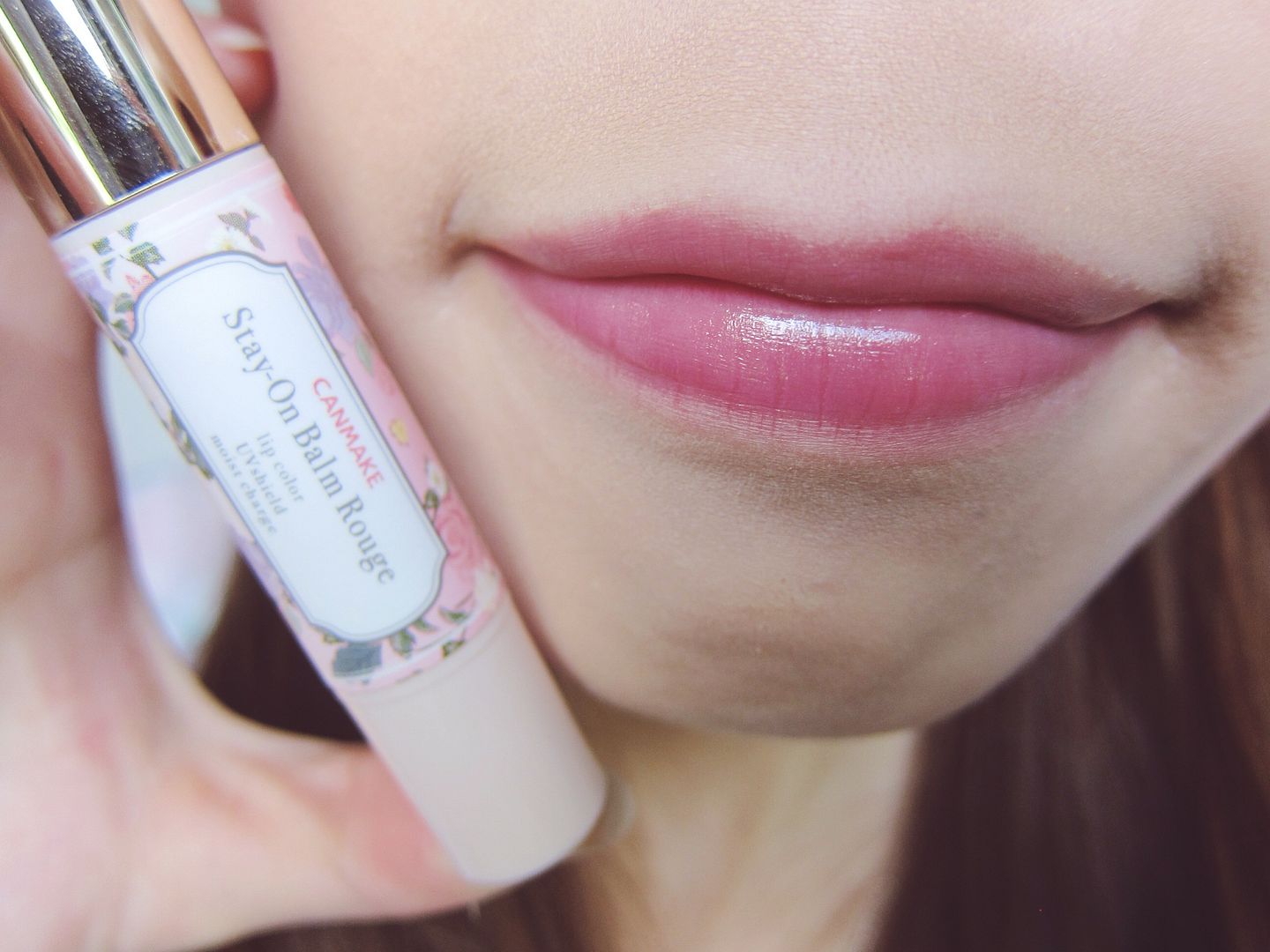 Now, you can have prominent & moisturizing lips with this Stay-on Balm Rouge!!
Sweet Pink balm rouge on my lips.
Does it look like an irresistibly kissable lips now?! haha
Love this color so much!
Have been using it everyday to work now as it keeps my lips moisture and protects it from UV and
what I love most about it is that it works like a lipstick.
I can't live without lipstick!!
So this works pretty well for me.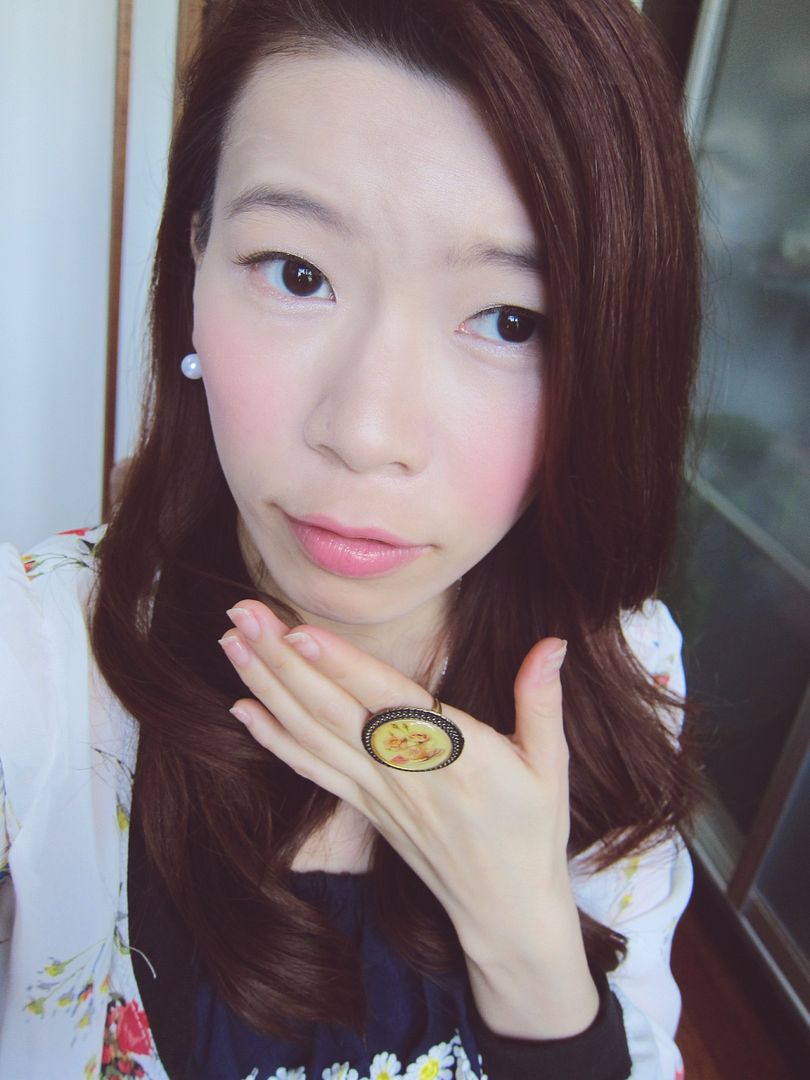 Here's the finish look after applying these 3 items.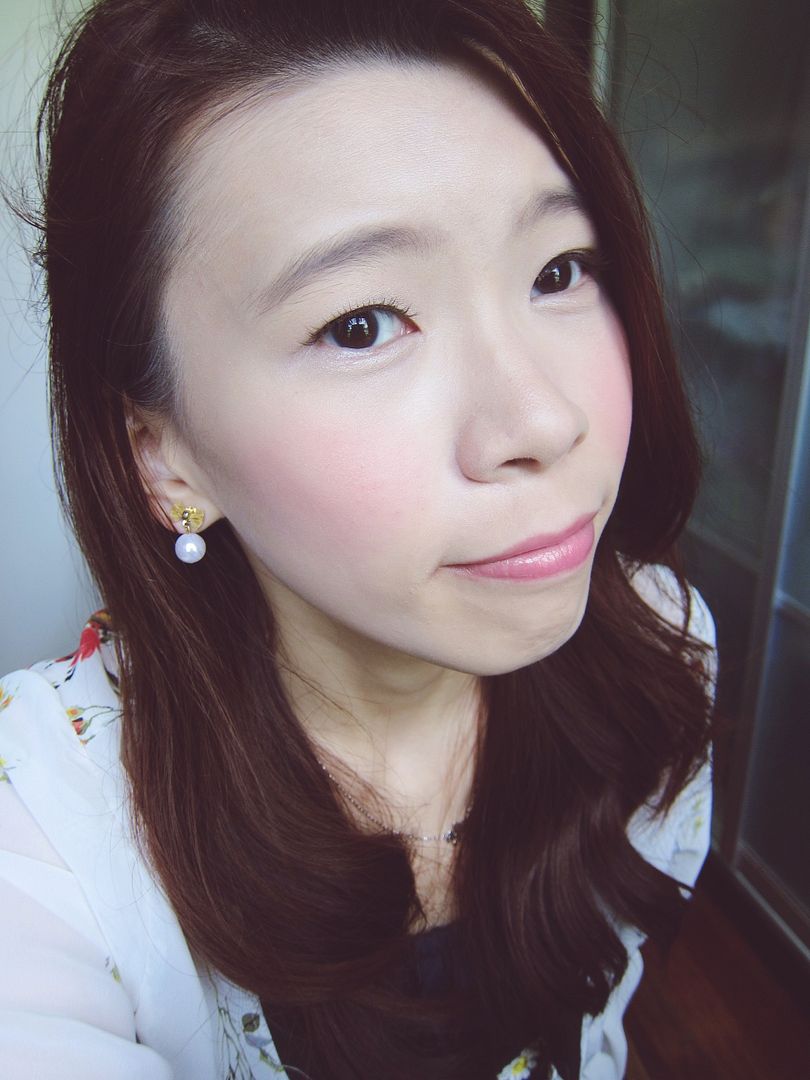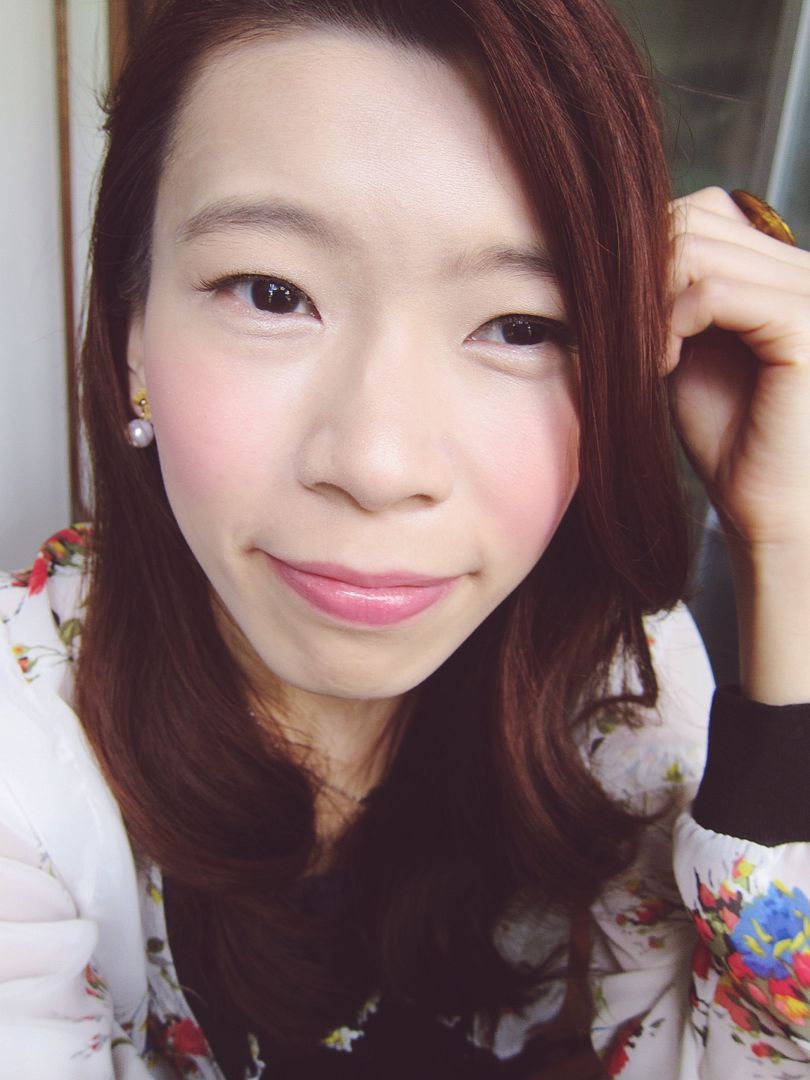 So do you like my look with these CANMAKE items?
Head on to their official website if you're interested in getting them.
They're ON SALE even in stores like SASA.
Pressed Natural Foundation 1,000yen (exclude tax)
Stay-On Balm Rouge 580yen (exclude tax)
Lip Serum 380yen (exclude tax)