Bangkok Shopping December 2013
I have fallen for Bangkok ever since my first trip there in early January of this year and I went back there again for more shopping last 2 weeks.
In today's post, I'll be sharing with you guys some of my favorite shop in Platinum Mall which is also one of the best largest wholesale mall in Bangkok.
You can get everything under one roof here from head to toe at wholesale price!
I'll be also posting up some pics I took when I was doing my shopping in Chatuchak Market, Central World and etc.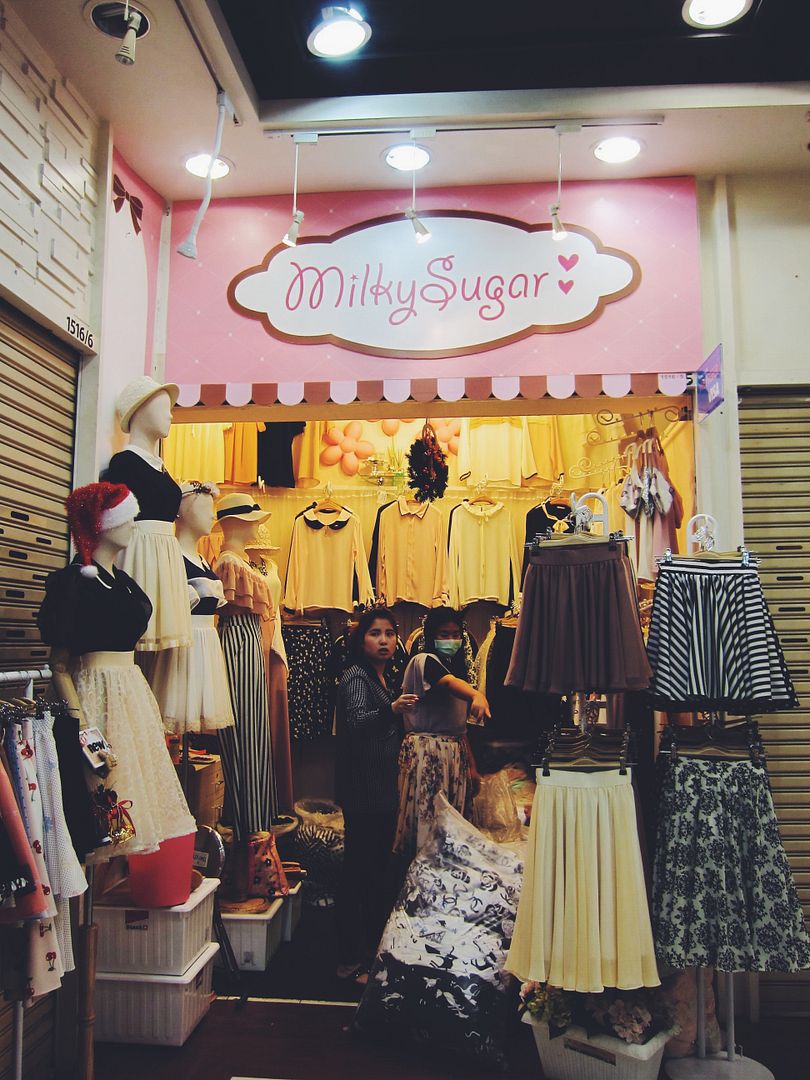 Since it's very close to Christmas, malls in Bangkok have that Christmas Vibe going on!
The streets in Bangkok city looks so pretty when lights are on.
We touched down in Bangkok in the evening and by the time we check-in our hotel, we only have like less than 2 hours to do shopping in Platinum Mall as it closes at 7pm.
We went digging into lanes to look for shops that haven't started packing up and this is one of the shop that we found.
1. MILKY SUGAR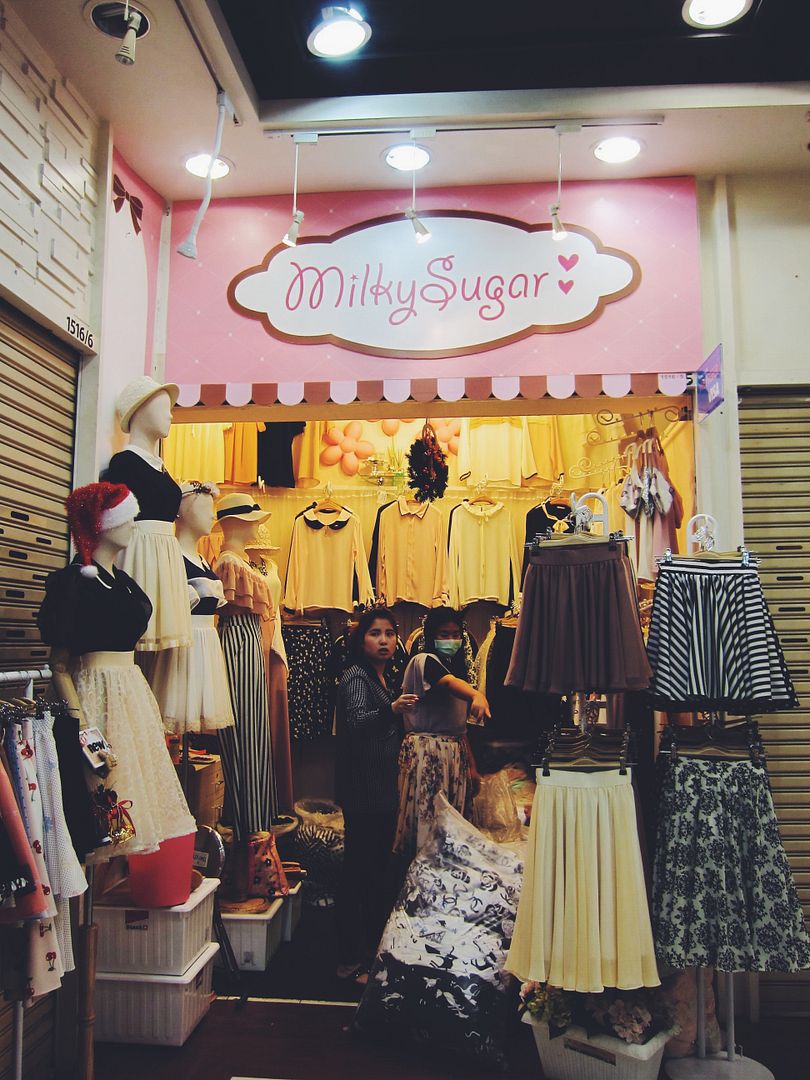 'Milky Sugar' is one lovely shop that sells lovely Korean-like clothing with reasonable price ranging from 250TBH~350TBH.
This lovely pink flare maxi skirt has the perfect length for petite people like me!
This skirt is selling at 350TBH if I'm not wrong.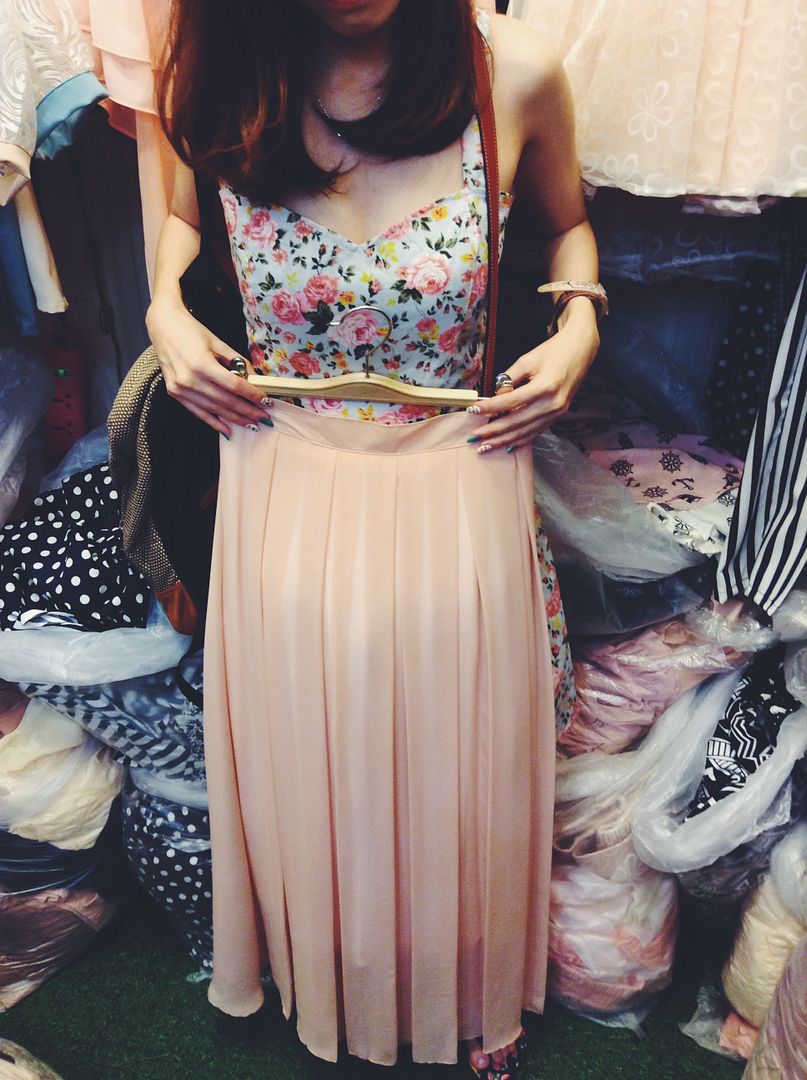 This printed ribbon skirt is only 250TBH and I bought the one in black!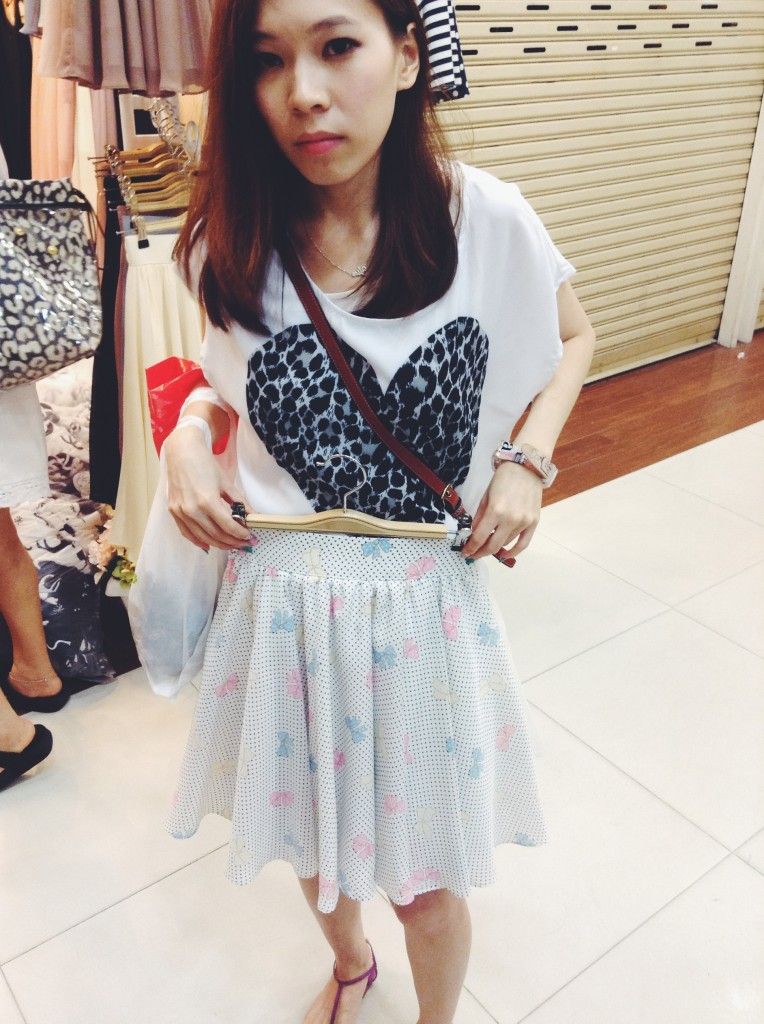 When there's no mirror, this is what I do!
Take a picture to see whether it suits me or not!
Doing this in Bangkok is alright but not in China or you'll get some very ugly faces pin-pointing at you.
I actually bought quite a number from this shop and if you think the clothing is to your taste, you can find it at the 1st floor at one end which I couldn't recall. (Sorry about it, I should have jotted down the location)
Another shop or should I say brand since its printed tees are designed by local Thai designer which I would like to share with you guys!
2. OOI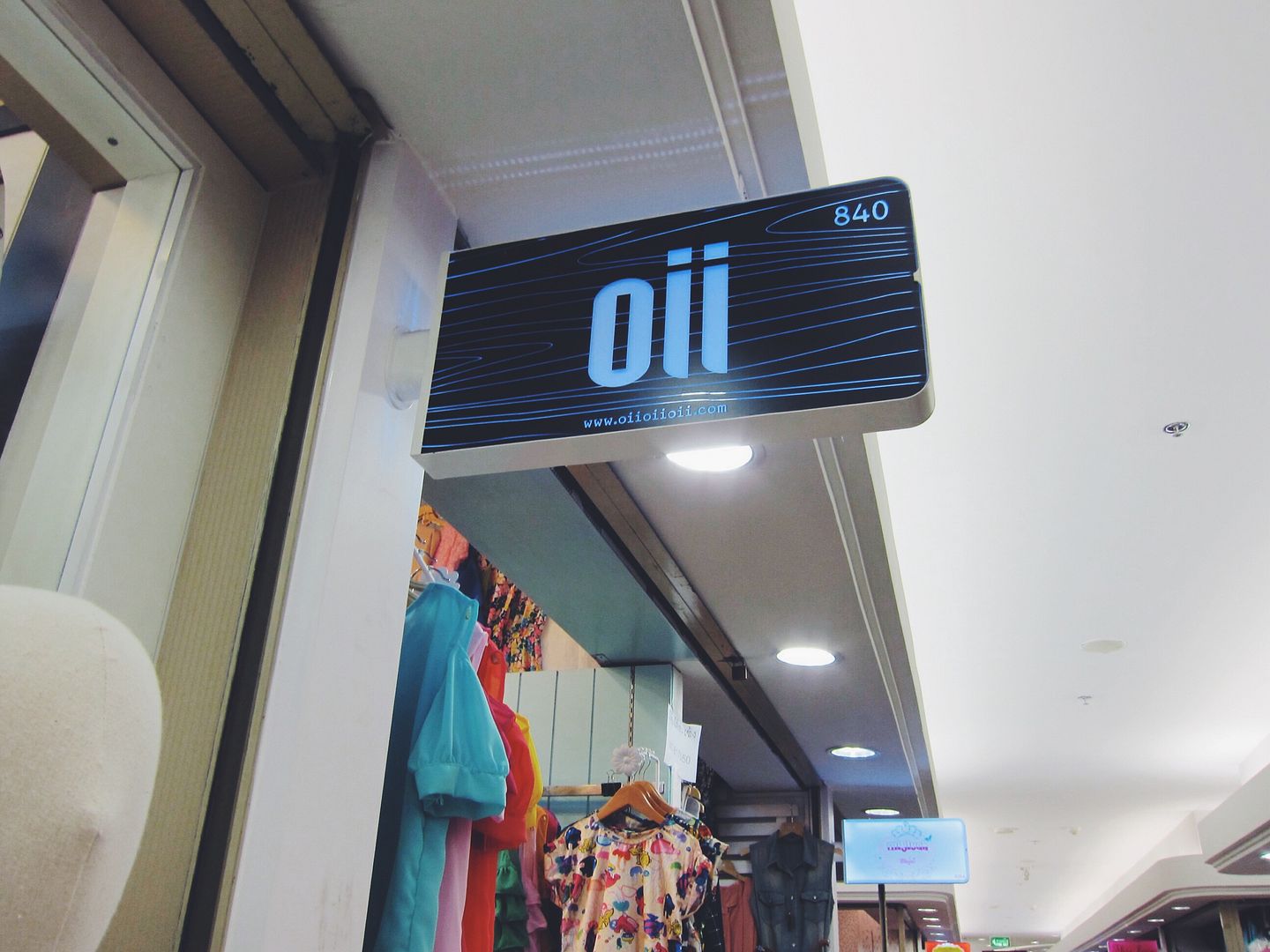 'OII' it is!
Lovely printed tees with unique designs!
I love their tees and we bought like a dozen or more this time.
They have their store in Chatuchak too and do drop by to check out their tees if you're headed there.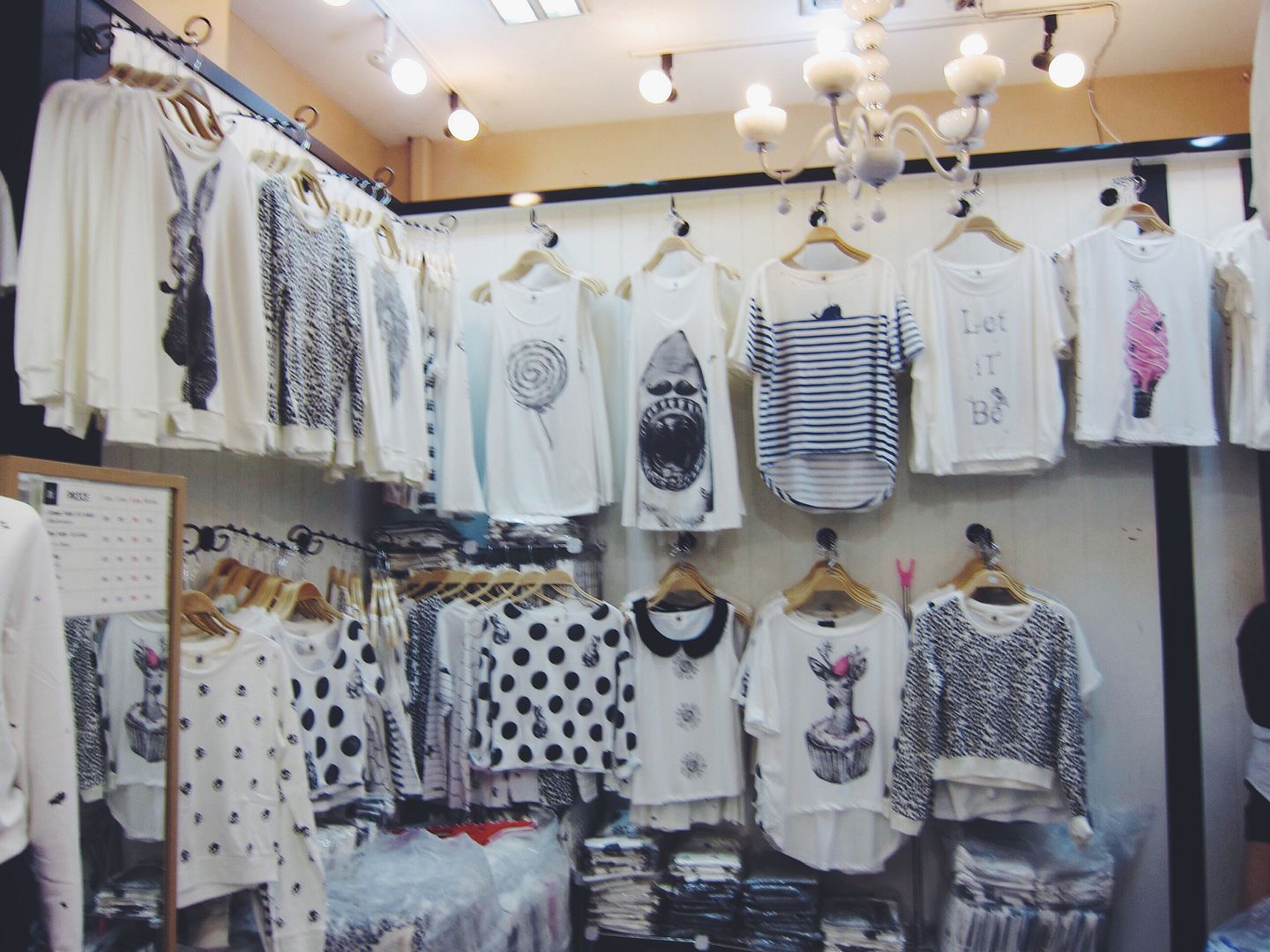 Sorry for the blur picture as I didn't notice it was this blur as I had only one of this shop's picture and am so dying to share with you guys.
Also, another lovely shop that sells cute printed dresses known as
3. Peak by Hanyong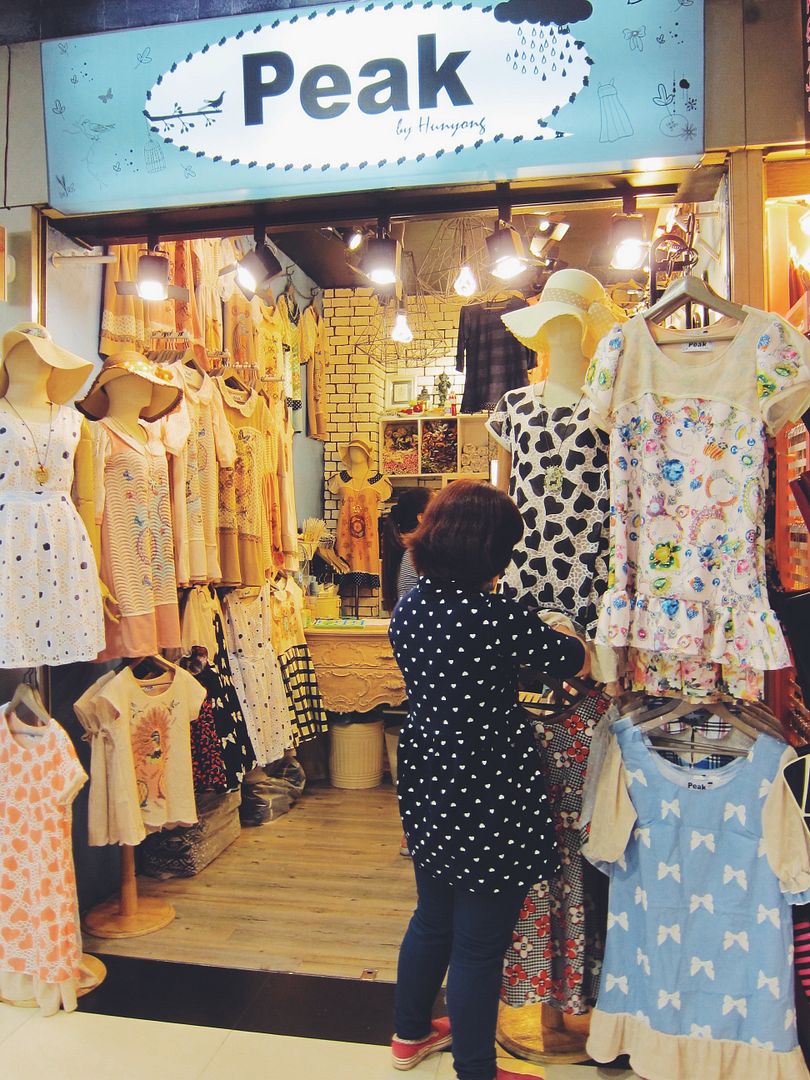 This shop can been seen very clearly as it is located near the escalator on the 2nd or 3rd floor? I guess.
I bought 2 pieces from here for 200TBH each.
Also, another shop which I would love to go back to visit again is this shop by the name of
4. MACARONHOMBETH
Platinum Mall – 3rd Floor, Soi 8 Room 745
Chatuchak Market – Section 18 Soi 5 (Corner)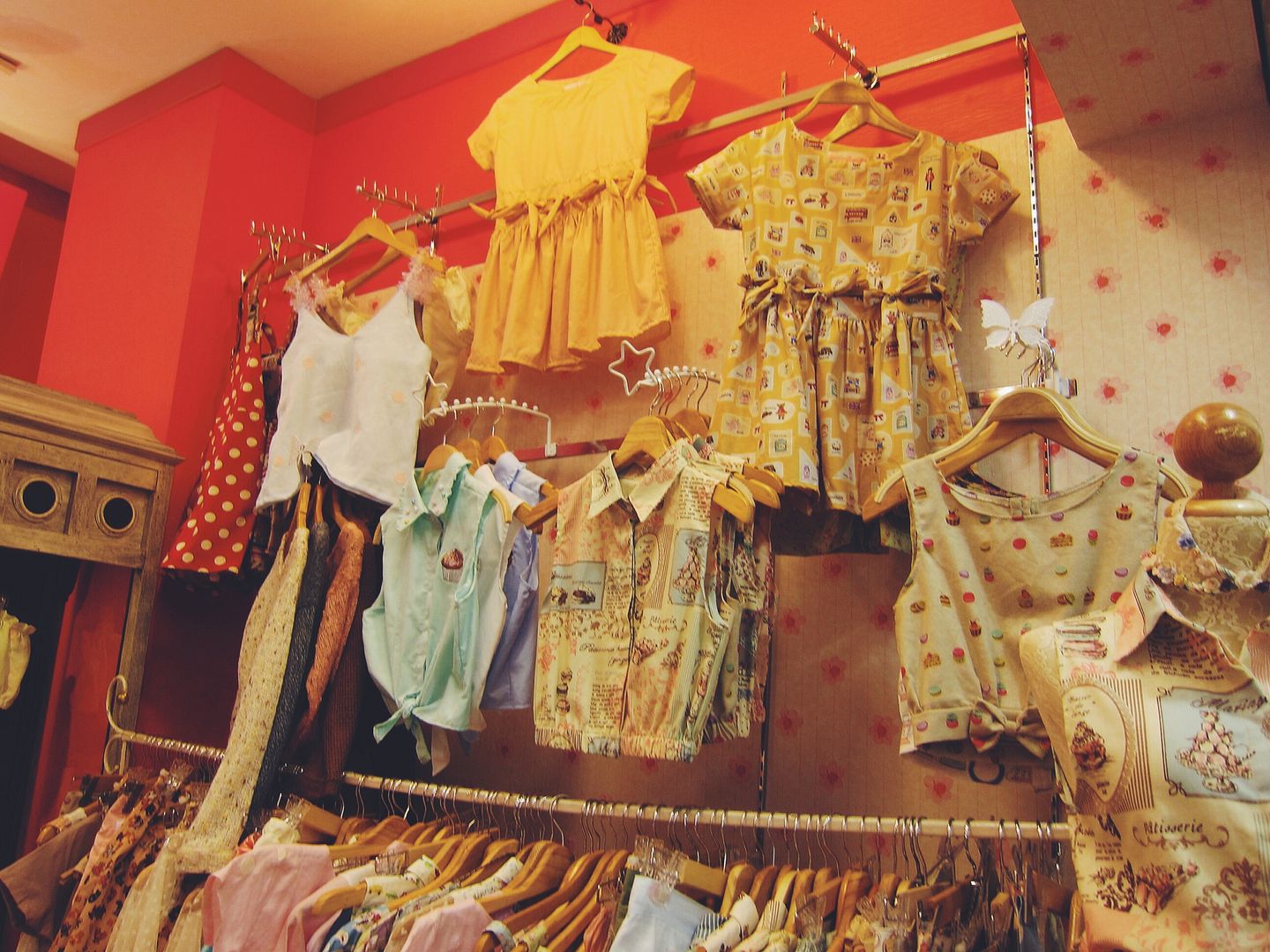 Lovely pastel prints which reminds you being a little girl all over again.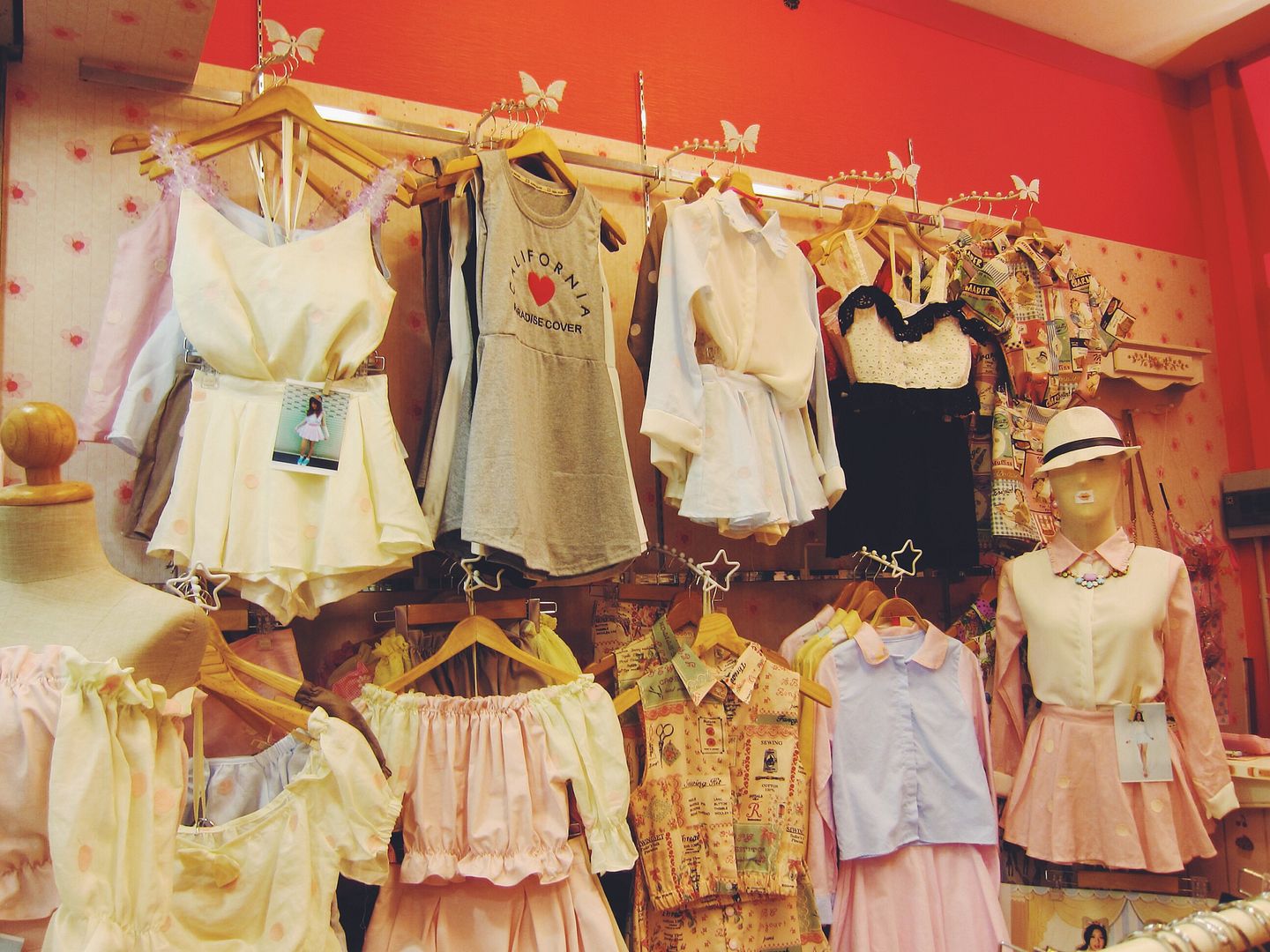 They have some of their pieces on sales for 150THB only and I bought quite a number too.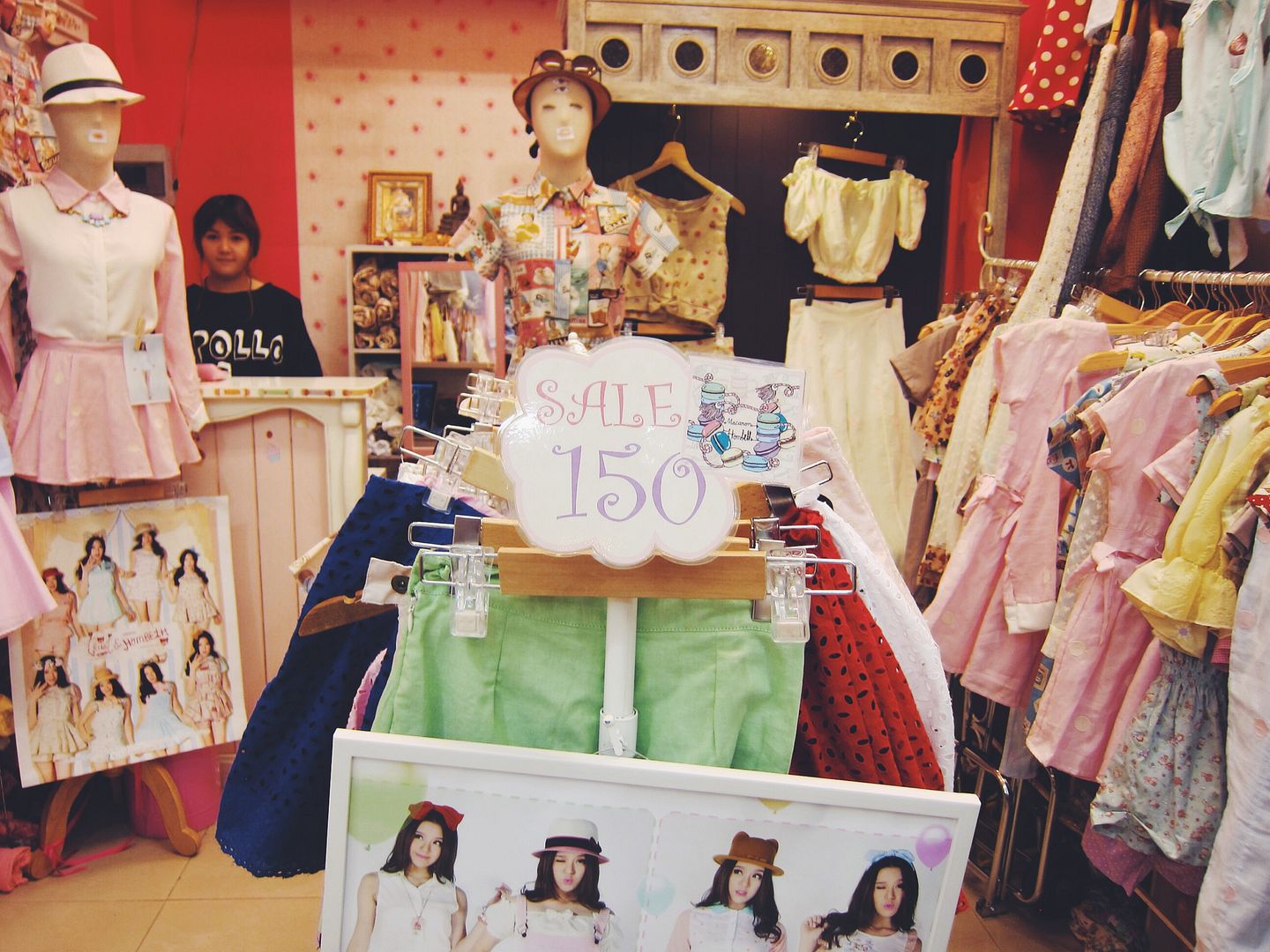 Prices ranging roughly from 150THB~300TBH.
Took a pic here with the lovely girl in this shop which I believe is the owner? or model for this brand?!
5. Lyncy +
Platinum Mall – 2nd Floor, Room 500B, Soi Oxford 7
"Lyncy +"  or something ROOM as can be seen in the pic (I don't know why the shops's name is different from the name card) is the perfect place to hunt for vintage and chic dresses.
Prices will be slightly more expensive ranging from 350TBH and above but the workmanship is superb!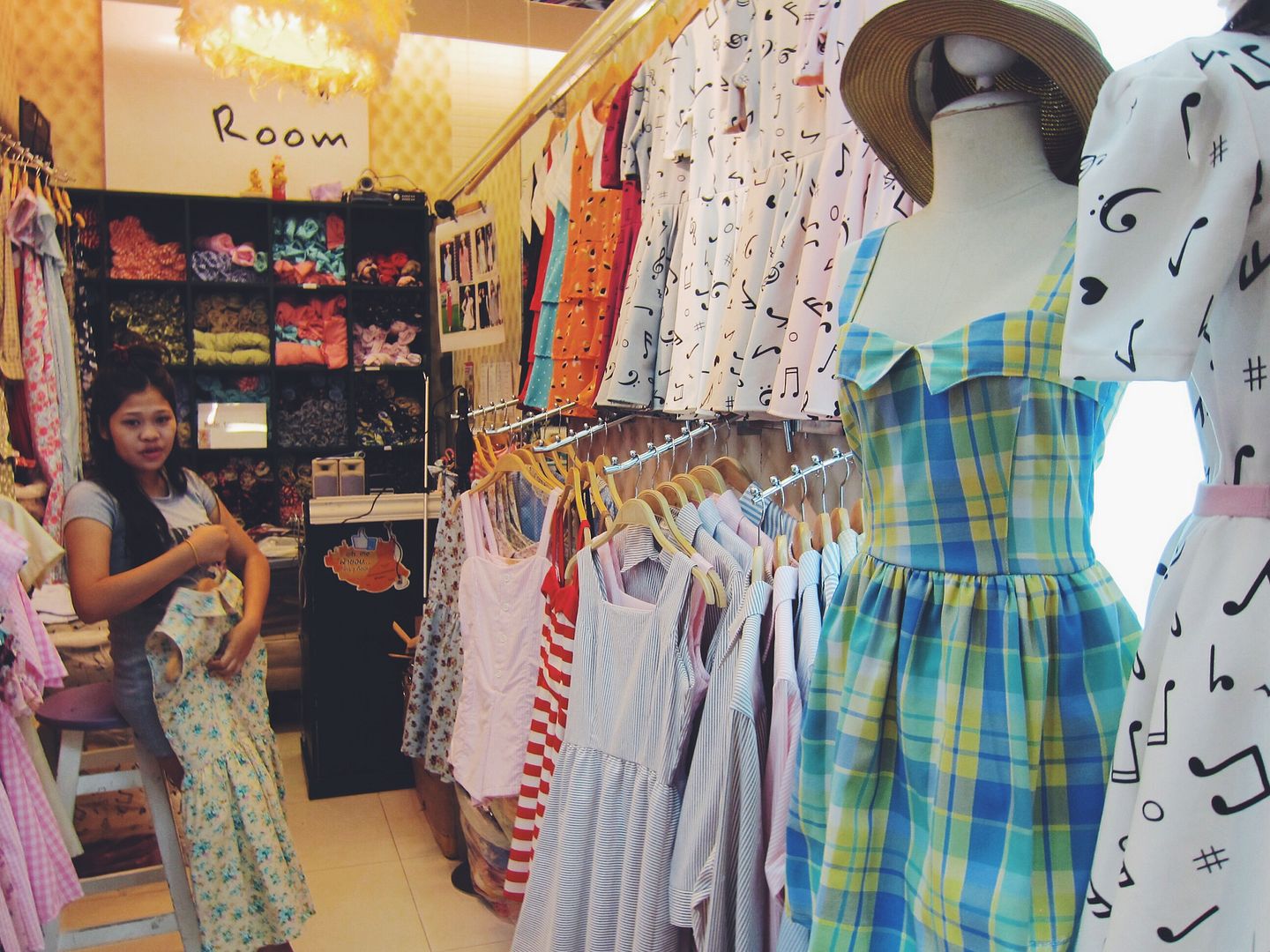 This is where I bought my flowery dress which I wore to Chocolate Ville.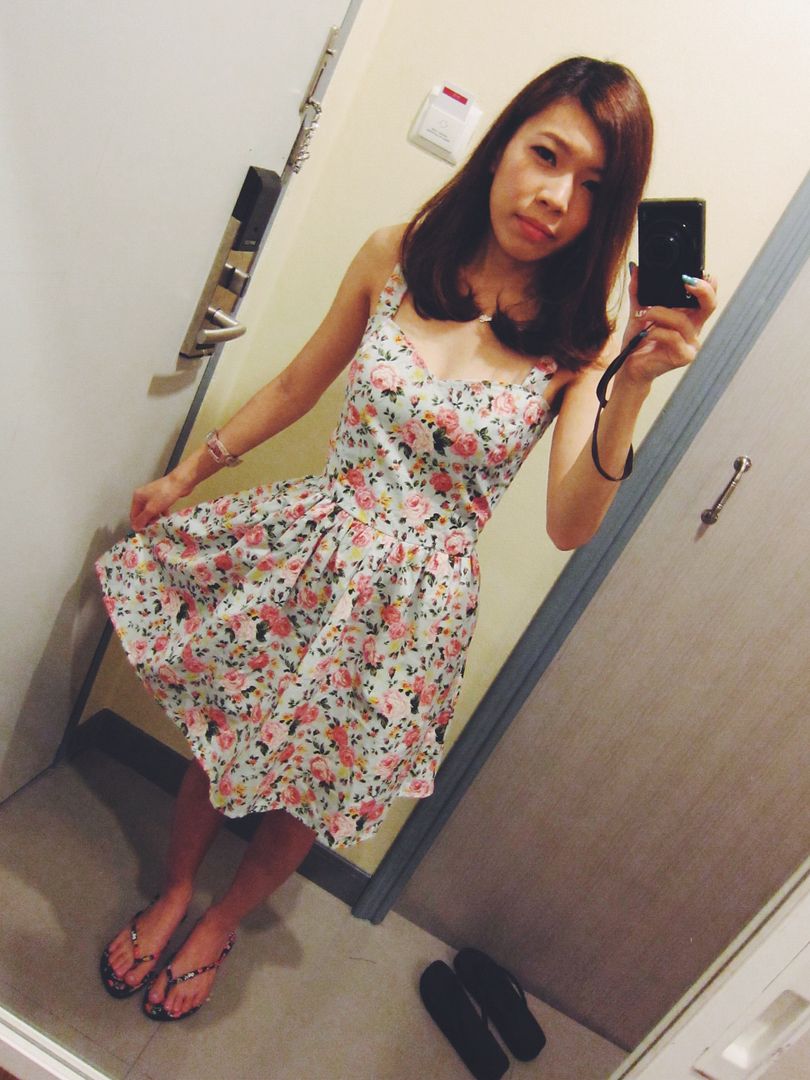 Also from some other shops which I took picture of me and the clothing.
These 2 pants which is a Sale Item costed only 100THB.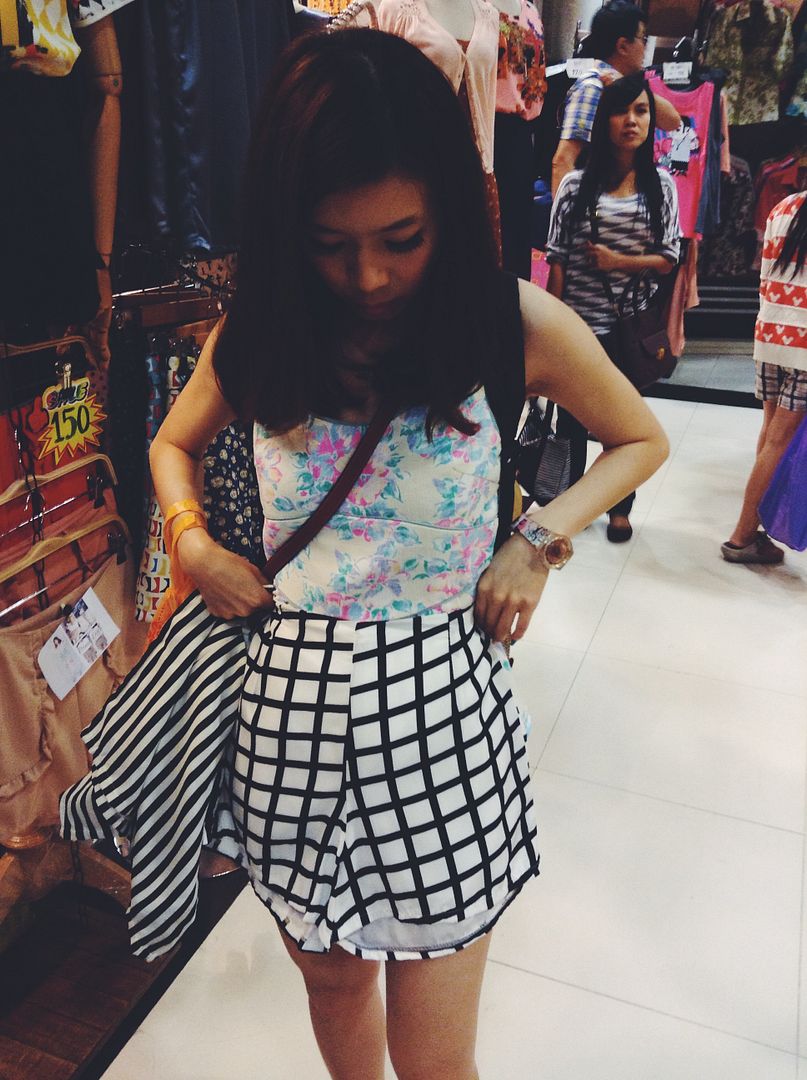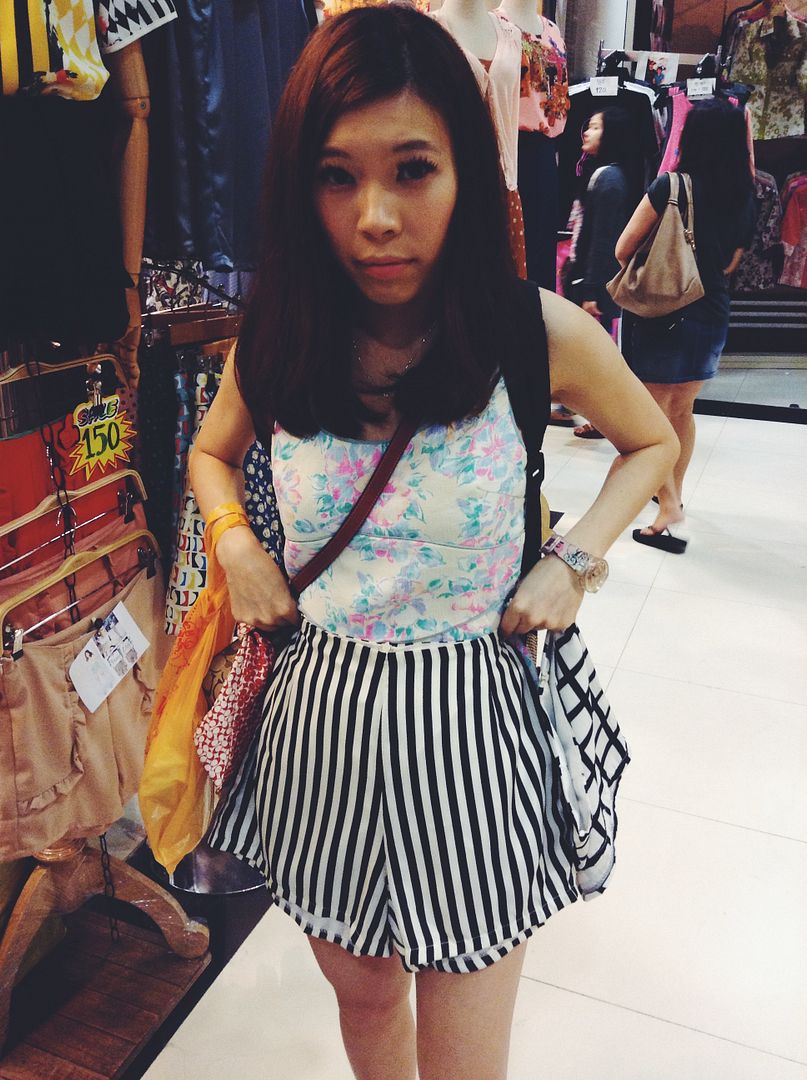 This classy checkered one piece is one of the most expensive buys here which costed 400TBH.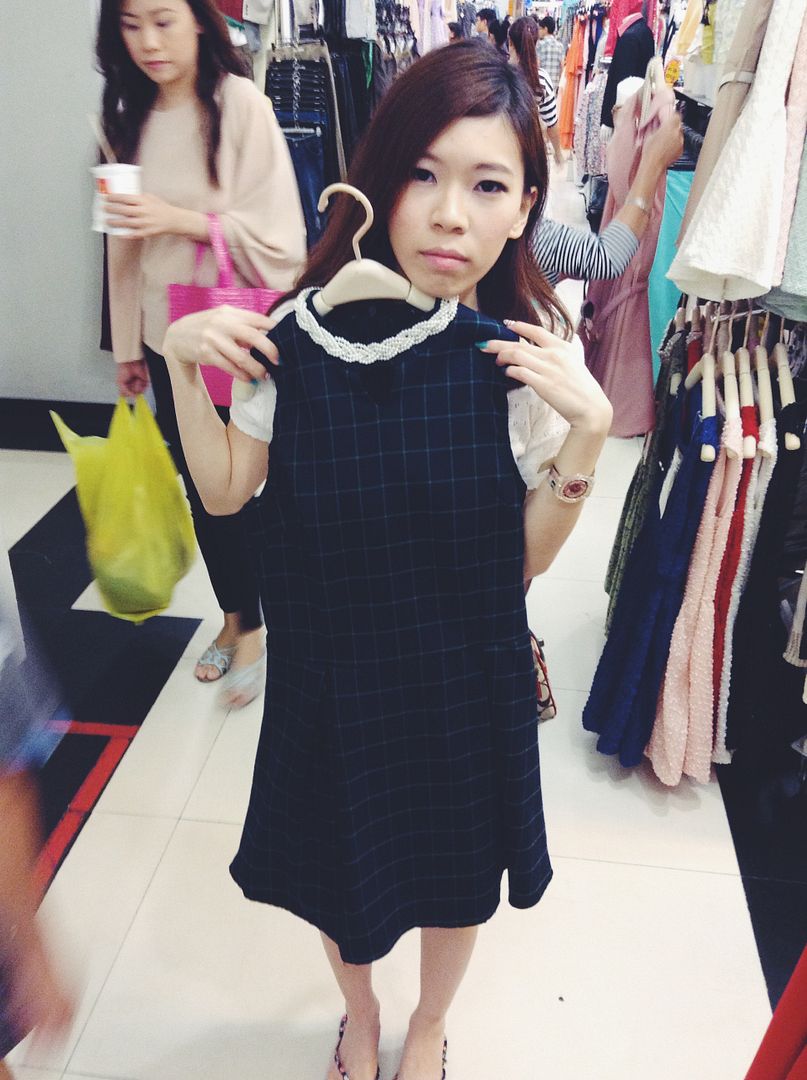 This dress which I nearly bought costed around 200 ~ 250TBH.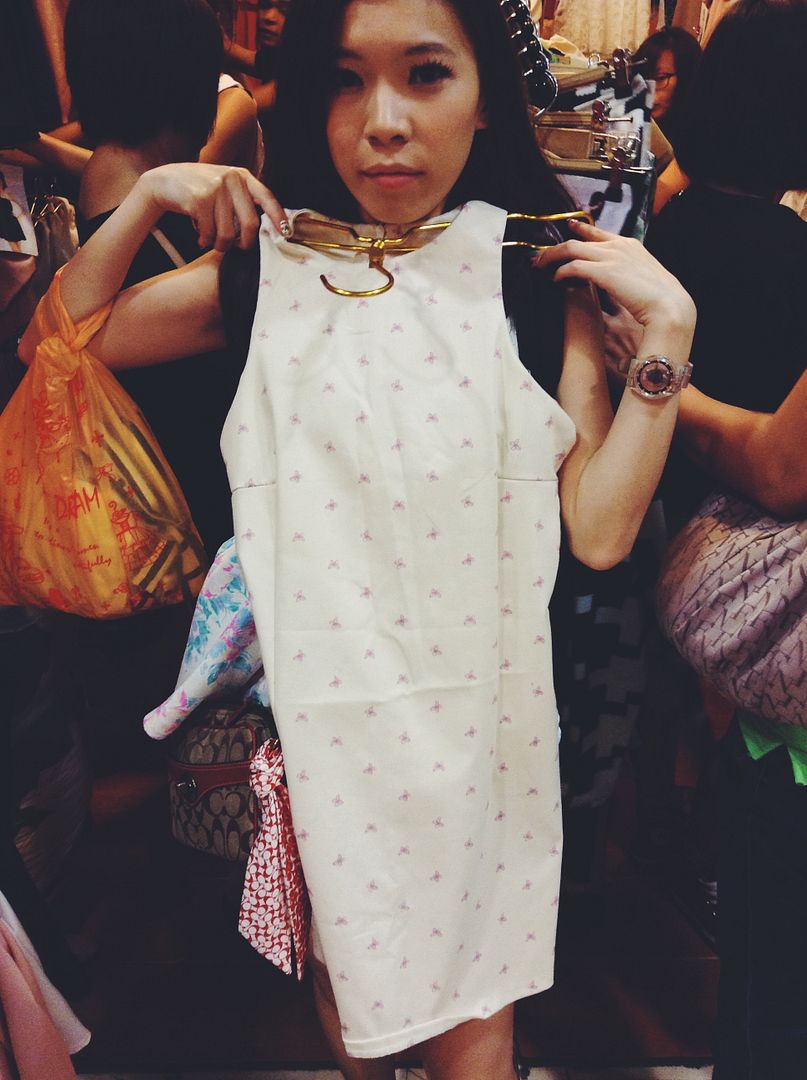 If you're looking for accessories or to be precise Korean-made accessories, you'll have to visit this shop.
6. MY GLORY
Platinum Mall – 5th Floor, 1287/1-2 Orchart 2
Shibuya 19 – 5th Floor, Room 22, Harajuku Zone 2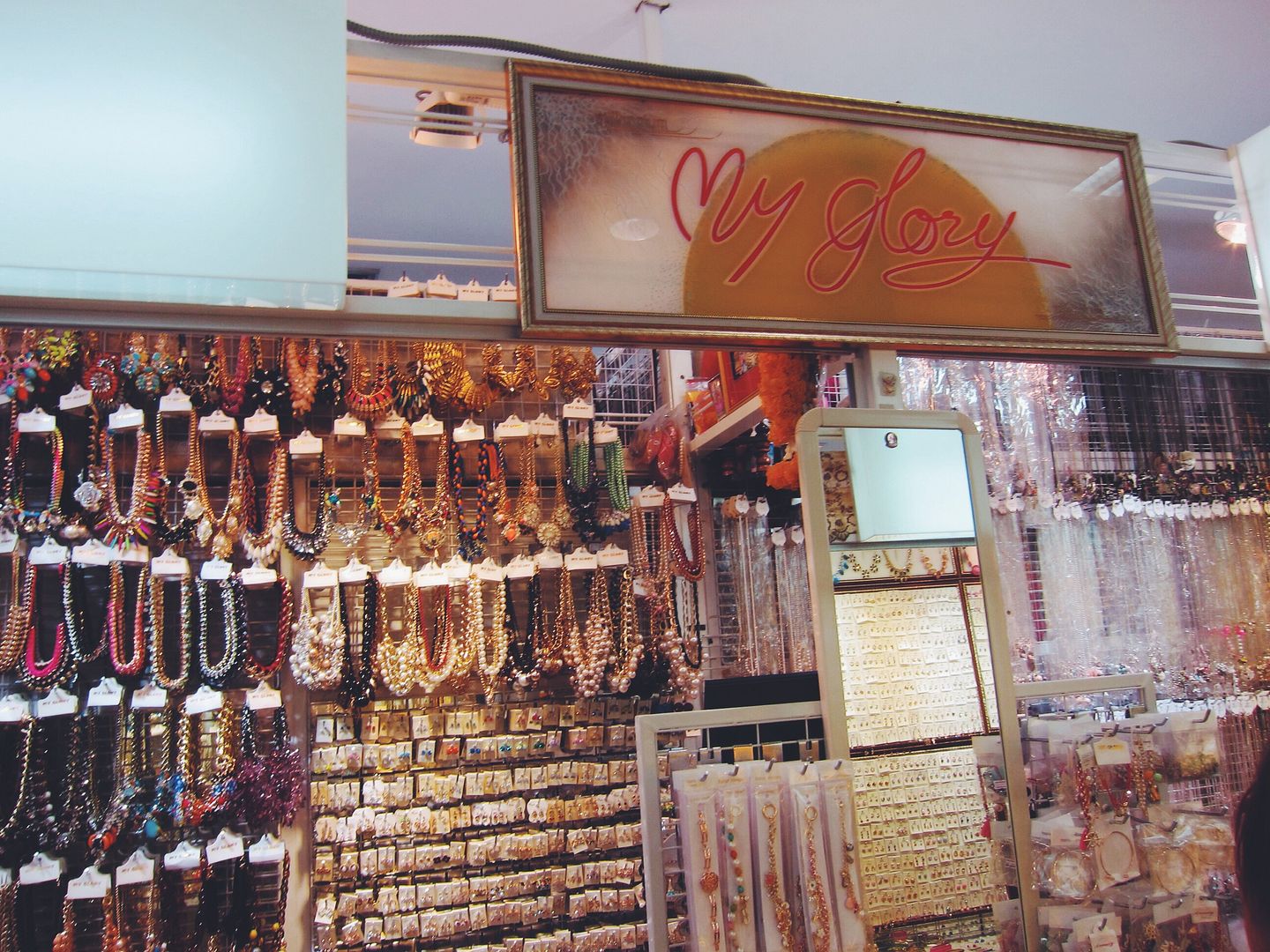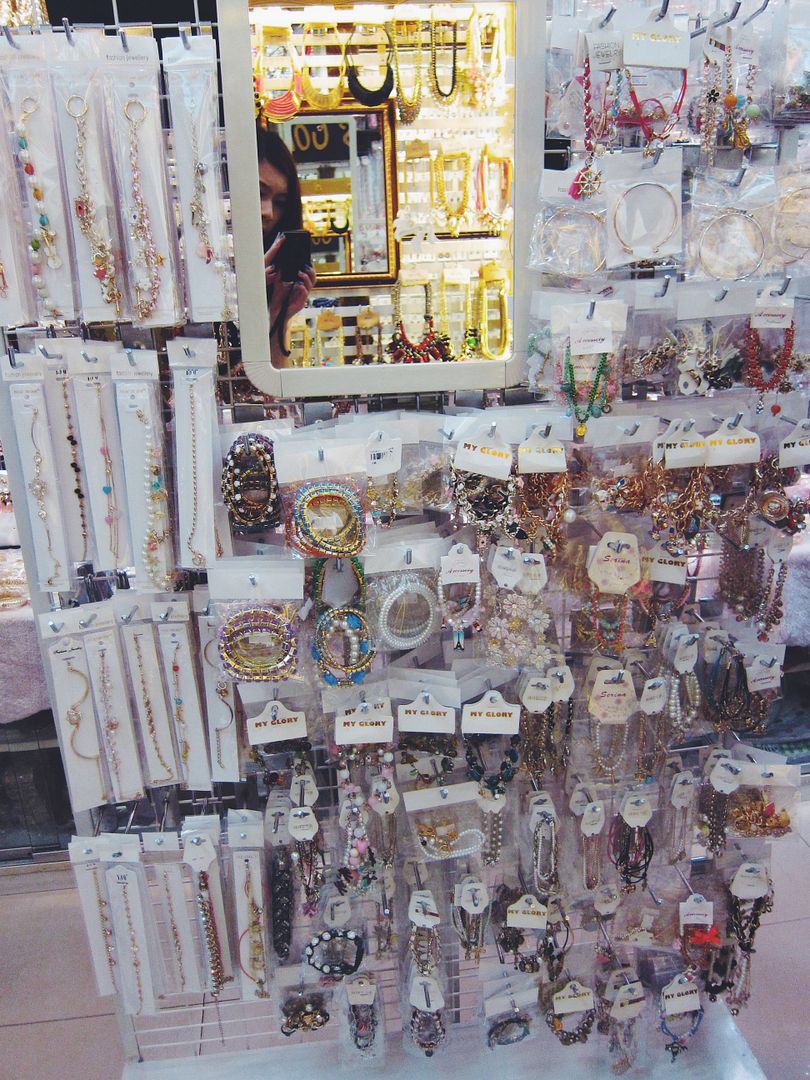 We bought plenty from here.
Korean-made earrings for 145THB and 150TBH (Wholesale price)
Deer earrings (160TBH) from my Christmas Date Outfit post.
Girly Necklaces ranging around 150TBH or more?!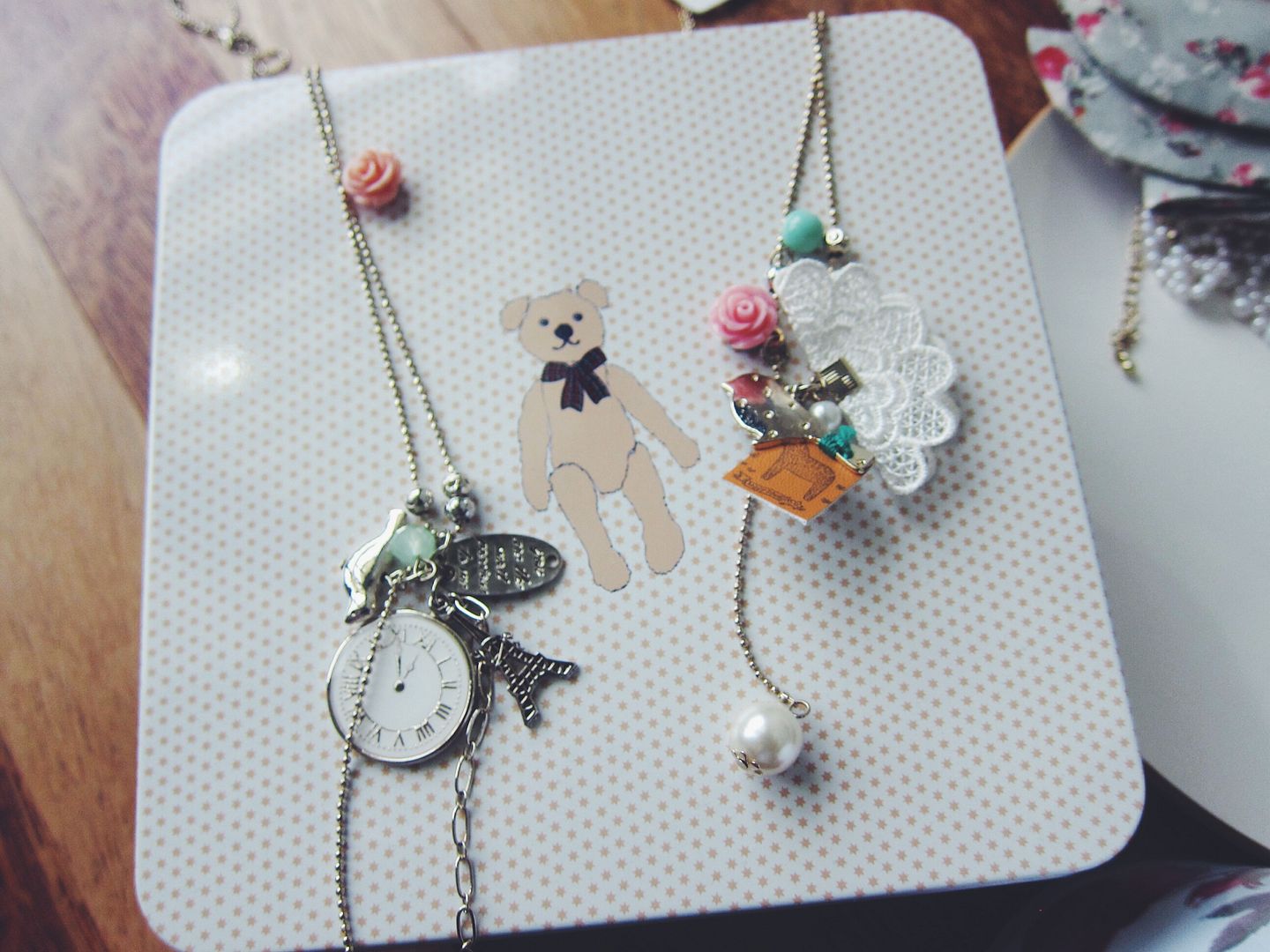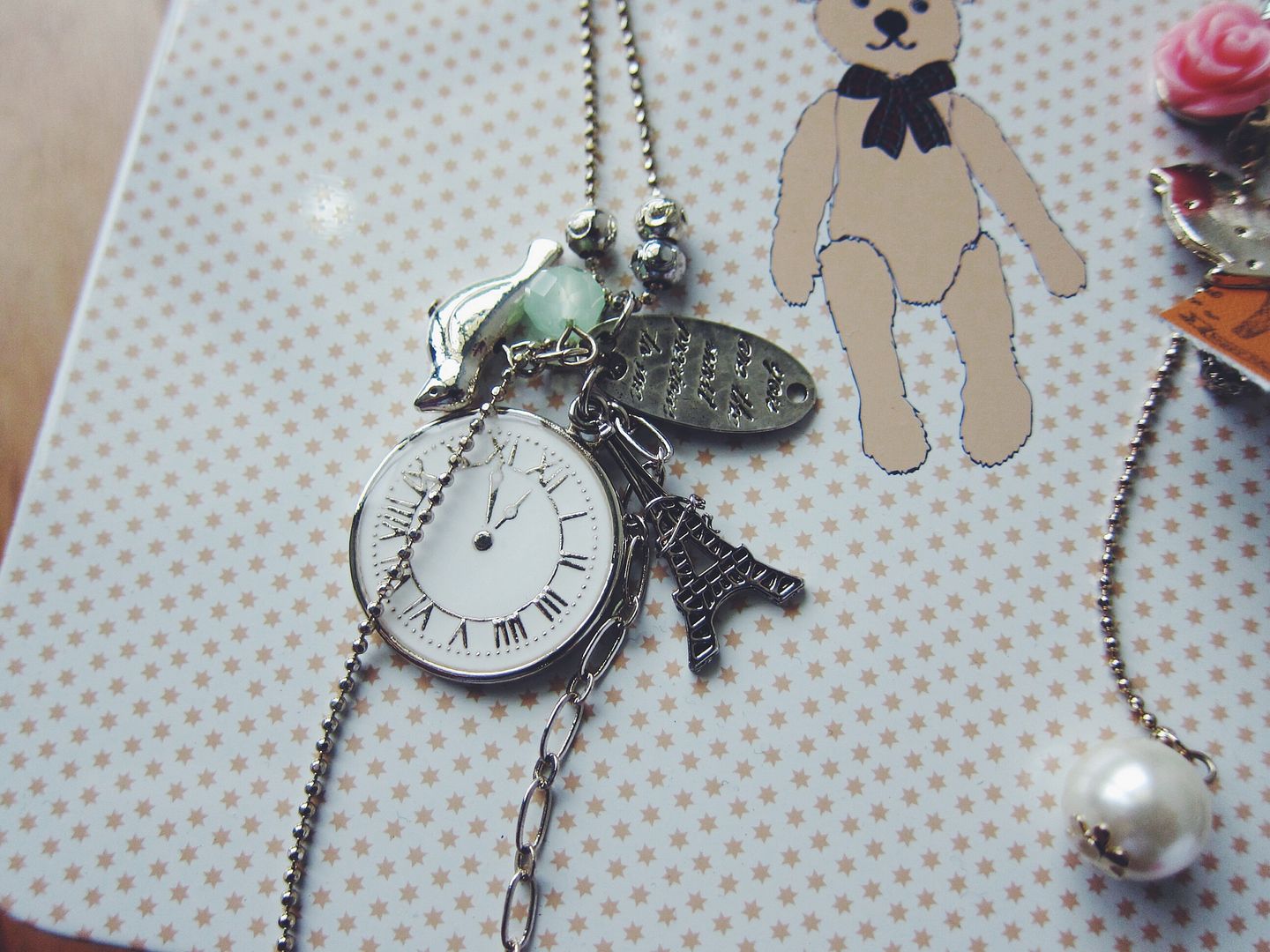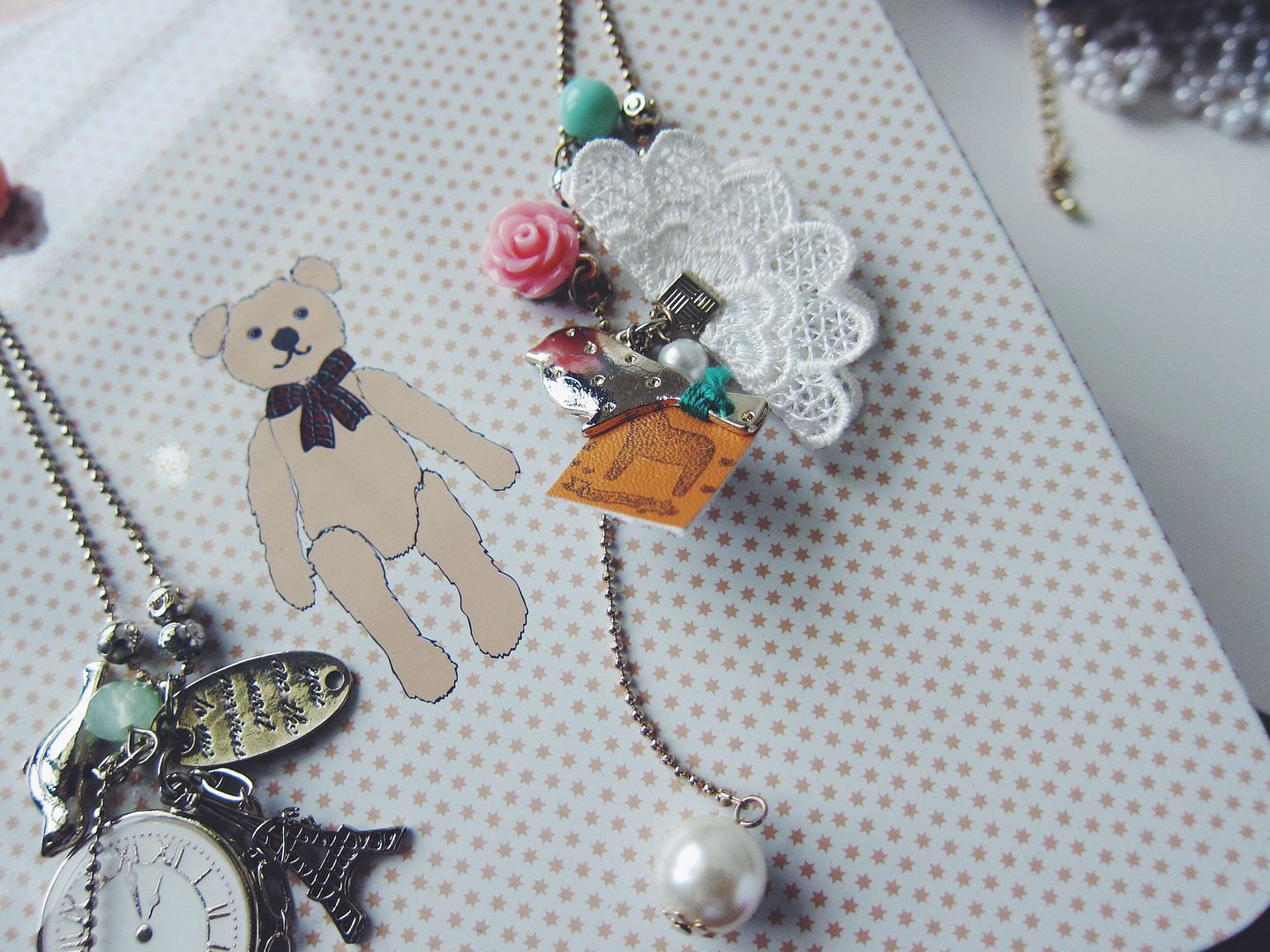 Now let's move on to shoes.
7. Cavawia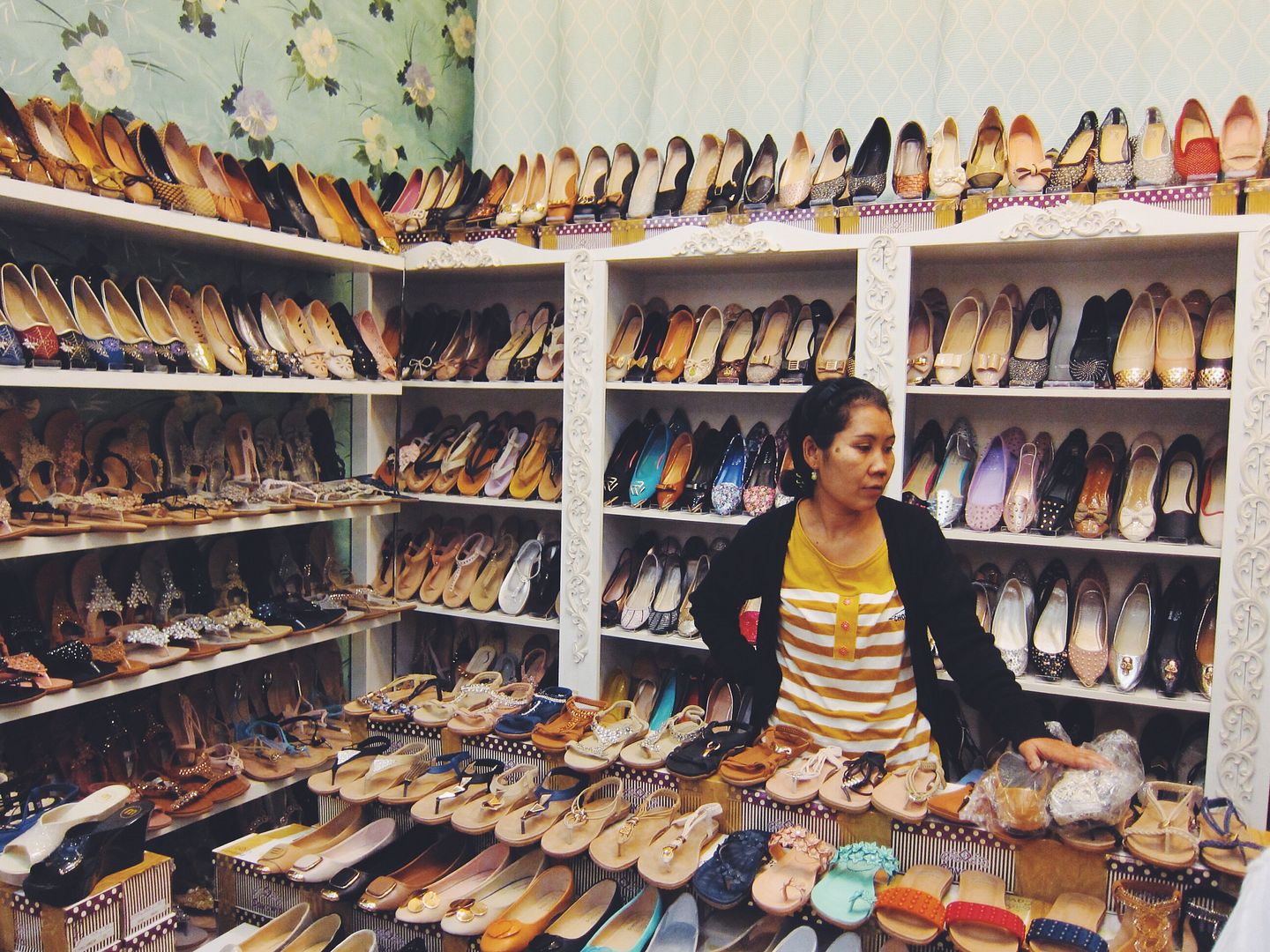 This is where I got my black sandal from my Christmas Date Outfit.
Now spot my black sandal!
Sandals here are sold at 35oTBH.
FYI, this shop is located at the New Wing of Platinum Mall.
Also, I've discovered a very interesting shop name that goes by the name of
SAME SAME BUT DIFFERENT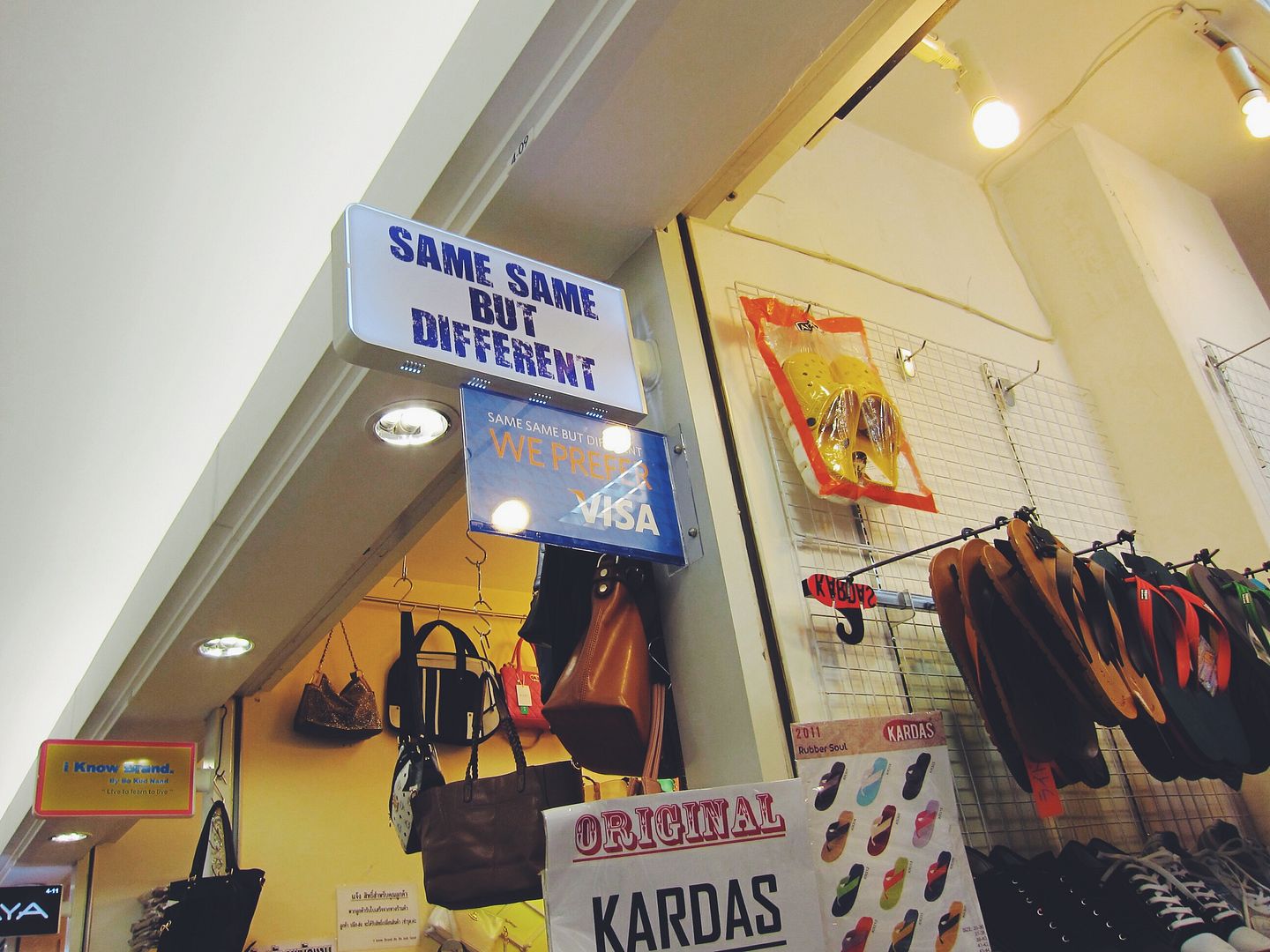 The footwear they sell are indeed SAME SAME BUT DIFFERENT! haha
melissa-like jelly shoes & Birkenstock sandals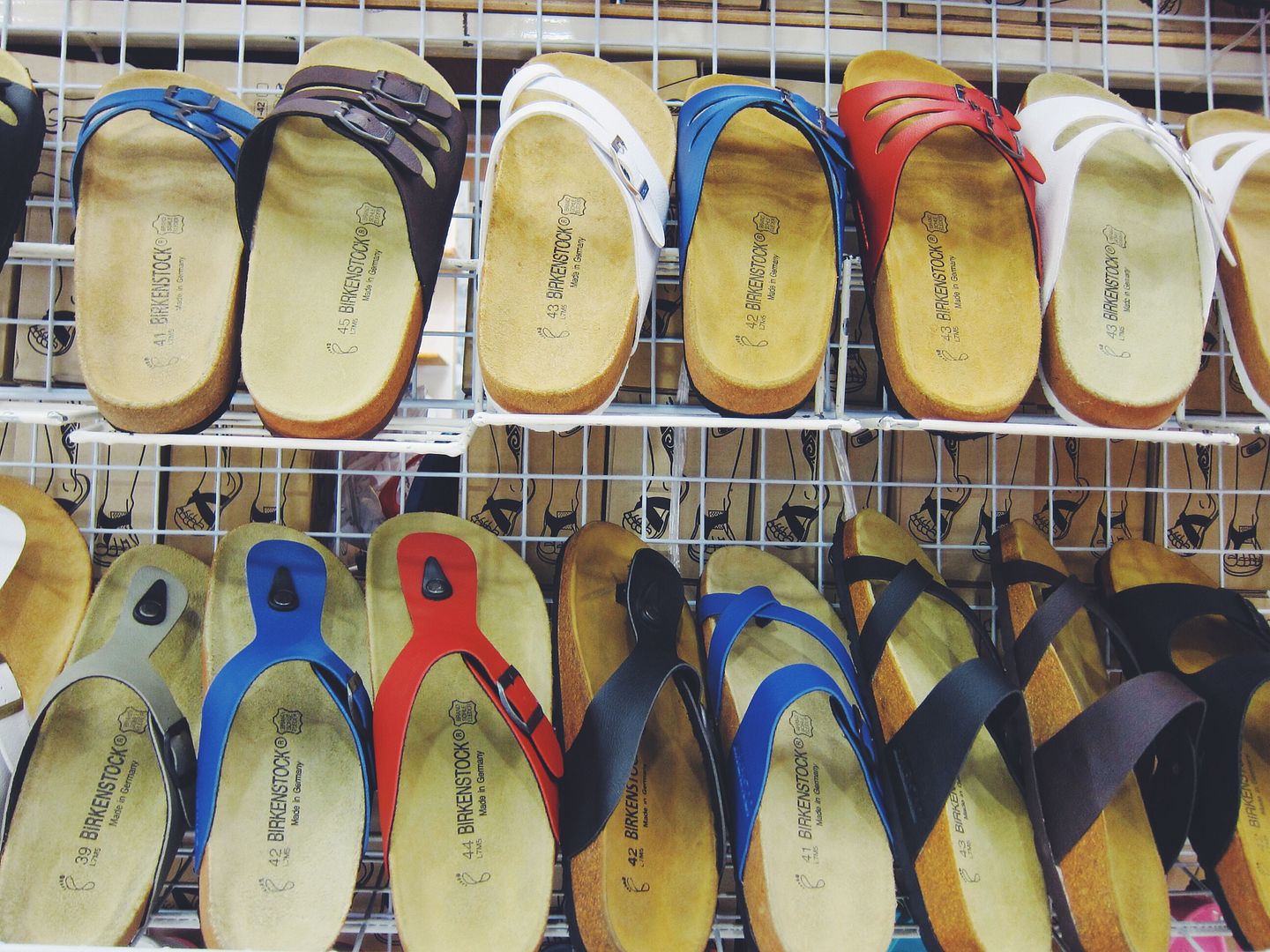 Interesting huh!
Now let's head outside of Platinum Mall for some flea market.
8. Bag2Basics
I don't know exactly where will they be but it was their last day outside Platinum Mall that day when I was there.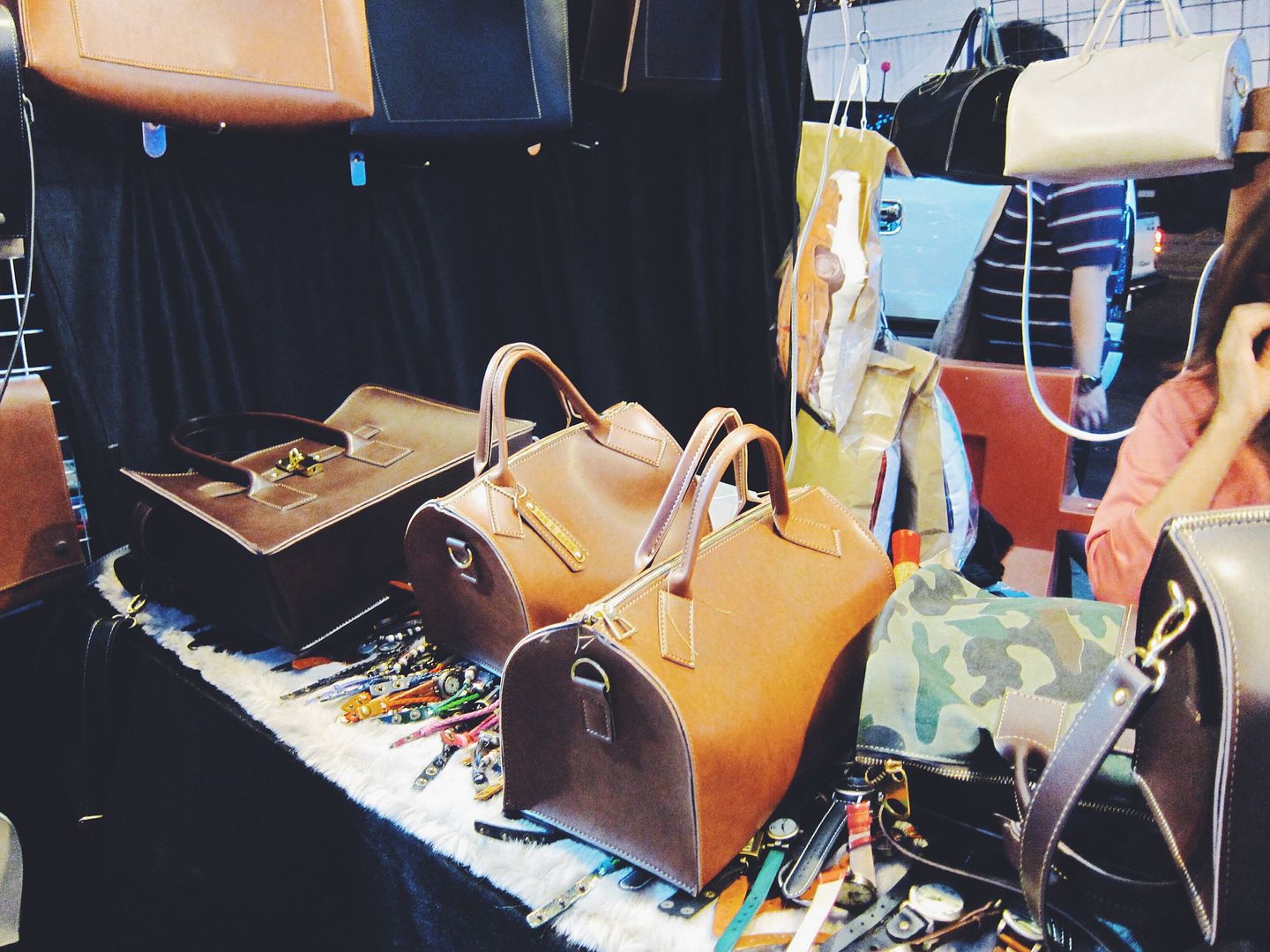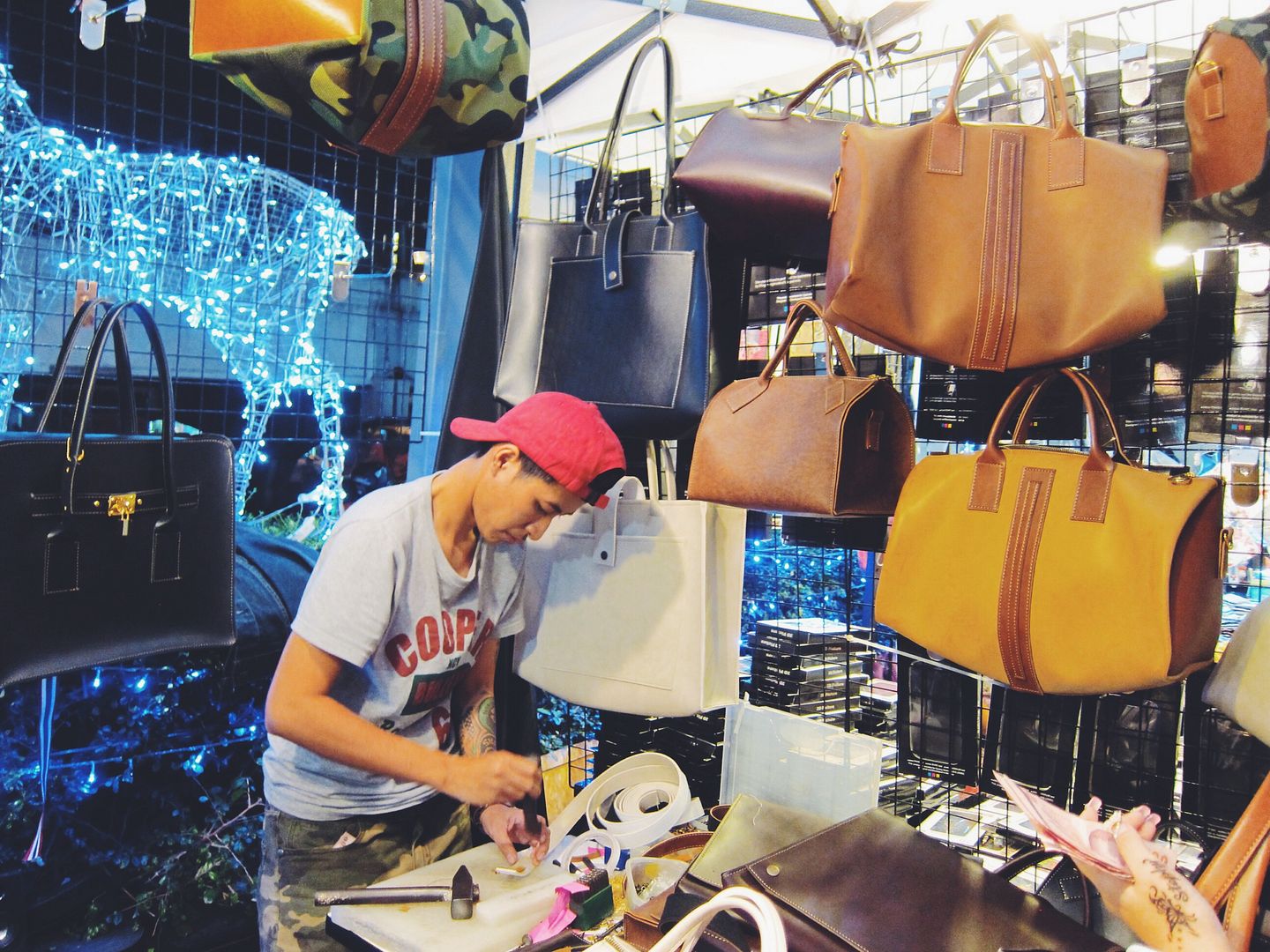 Their bags design look kinda like those luxury bags design but somehow unique in their own way.
Love it cos it's handmade!
Bought one for myself which I have also blogged about it in my Christmas Date Outfit post.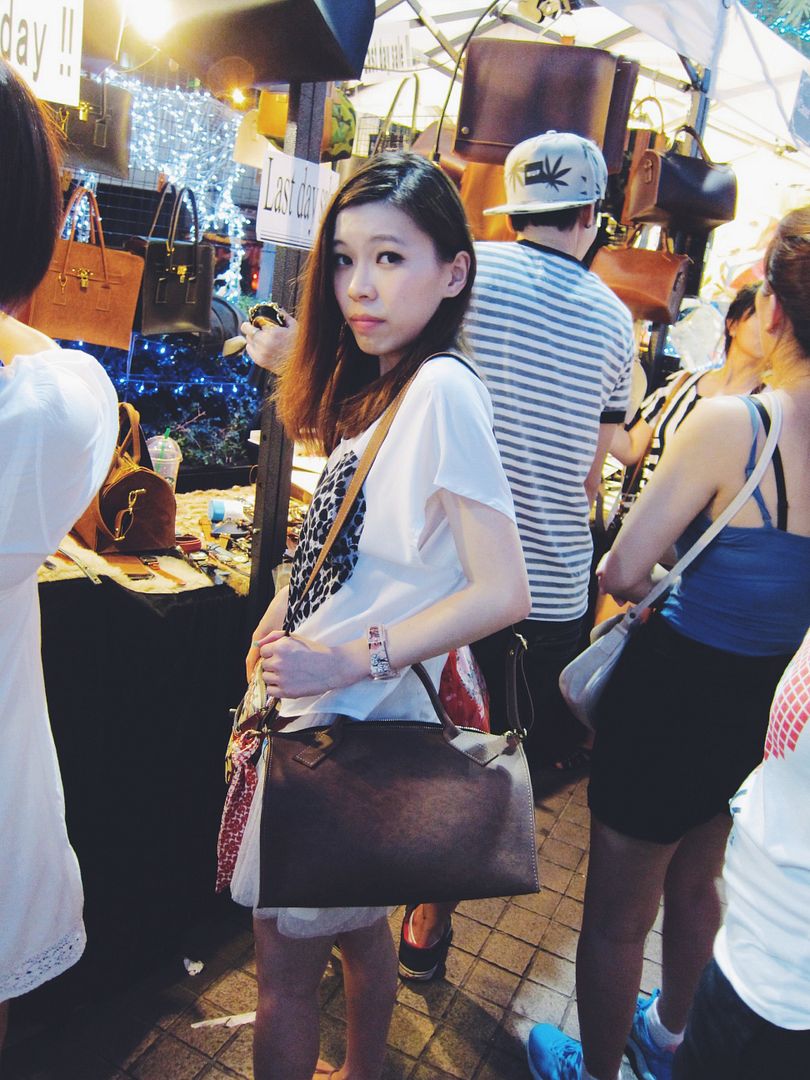 I did not only buy for myself but also for the boyfie, Mr. Pink!
Got him a messenger bag which he has been looking for a very long time.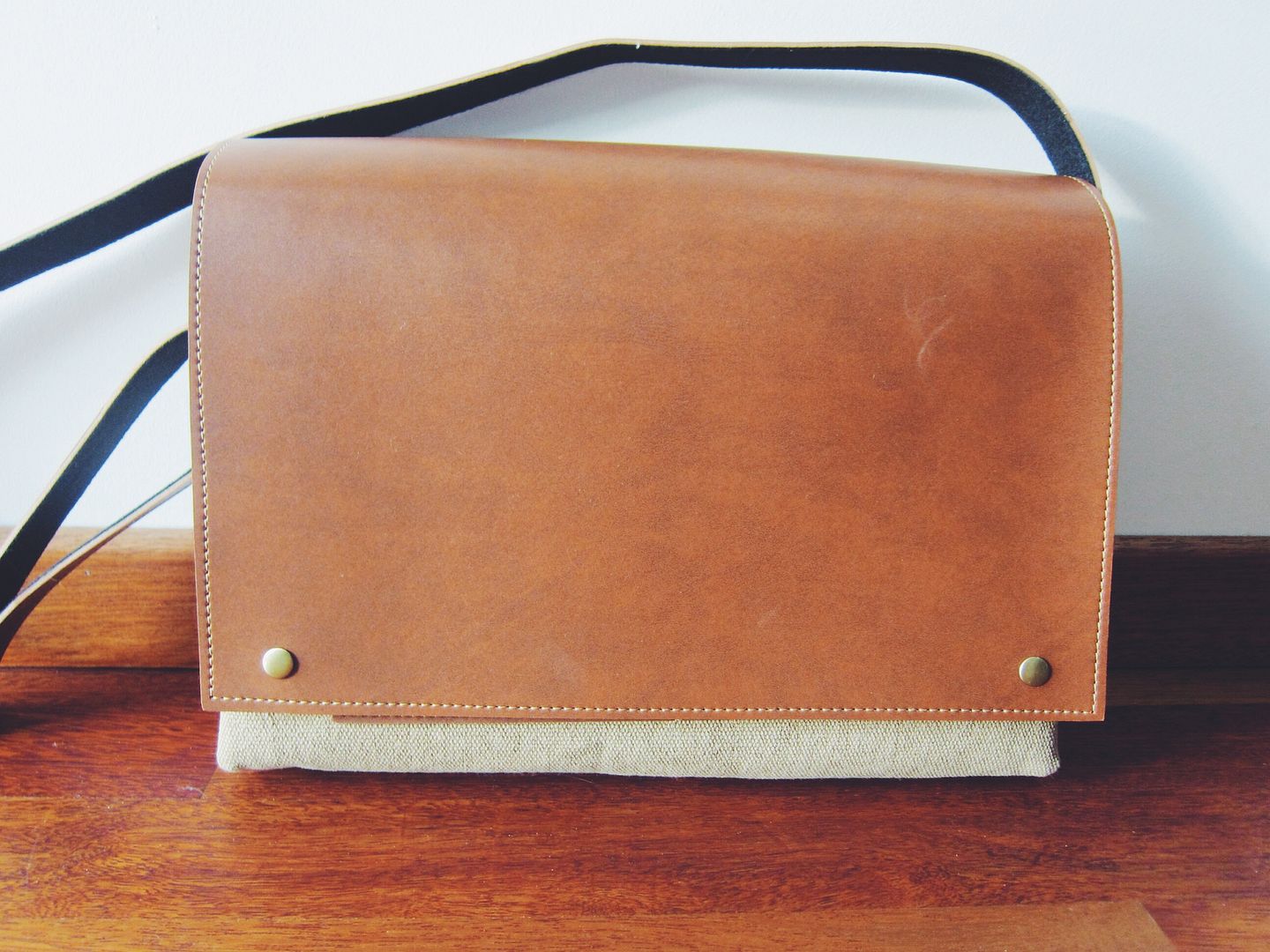 Flap up and it looks something like this and it can fit a 13inch lappie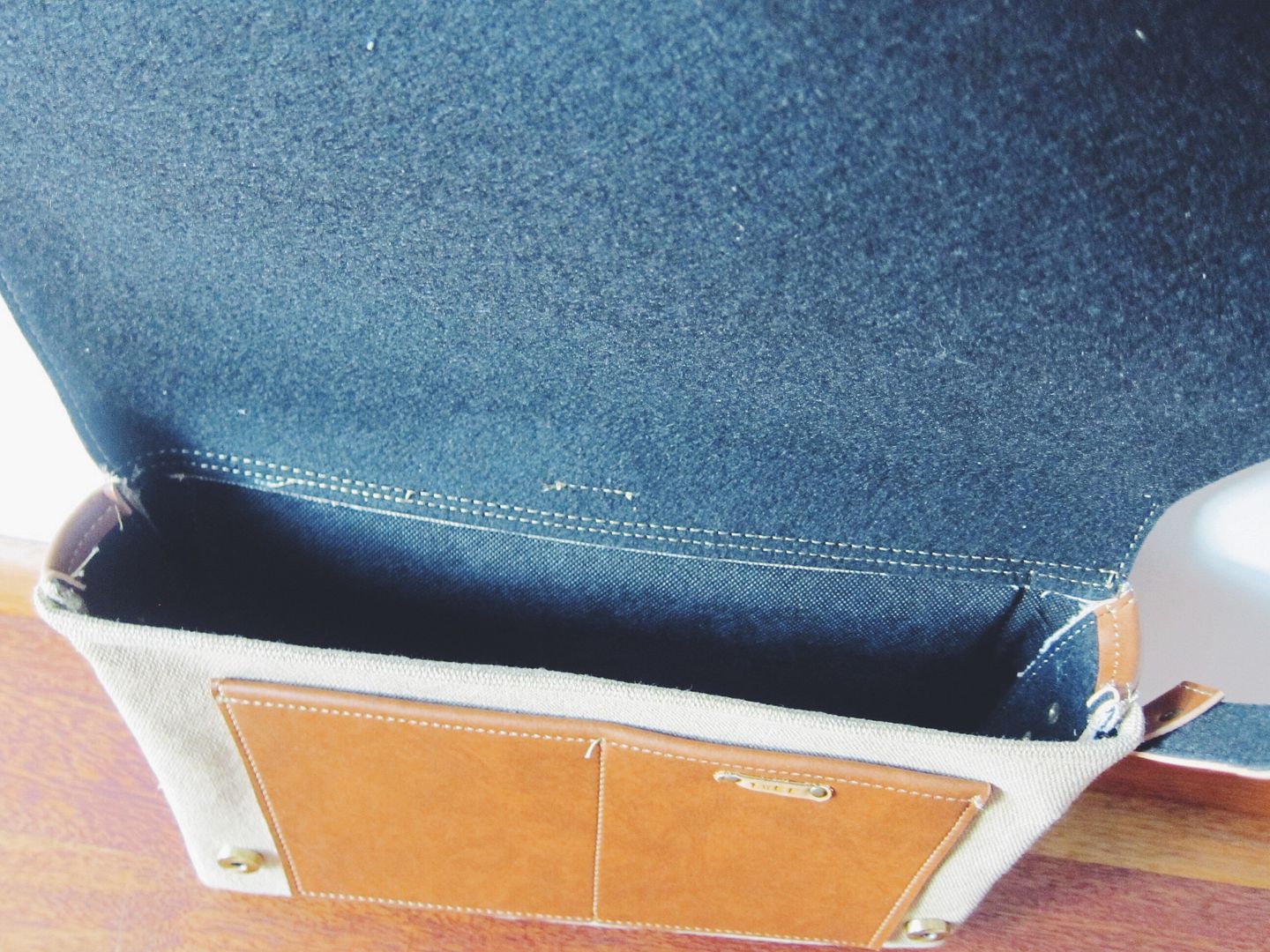 All bags are sold at 400TBH.
Now what amazed me was this
9. Tjack Pop Up Card
by Mr. Natapol also known as Yo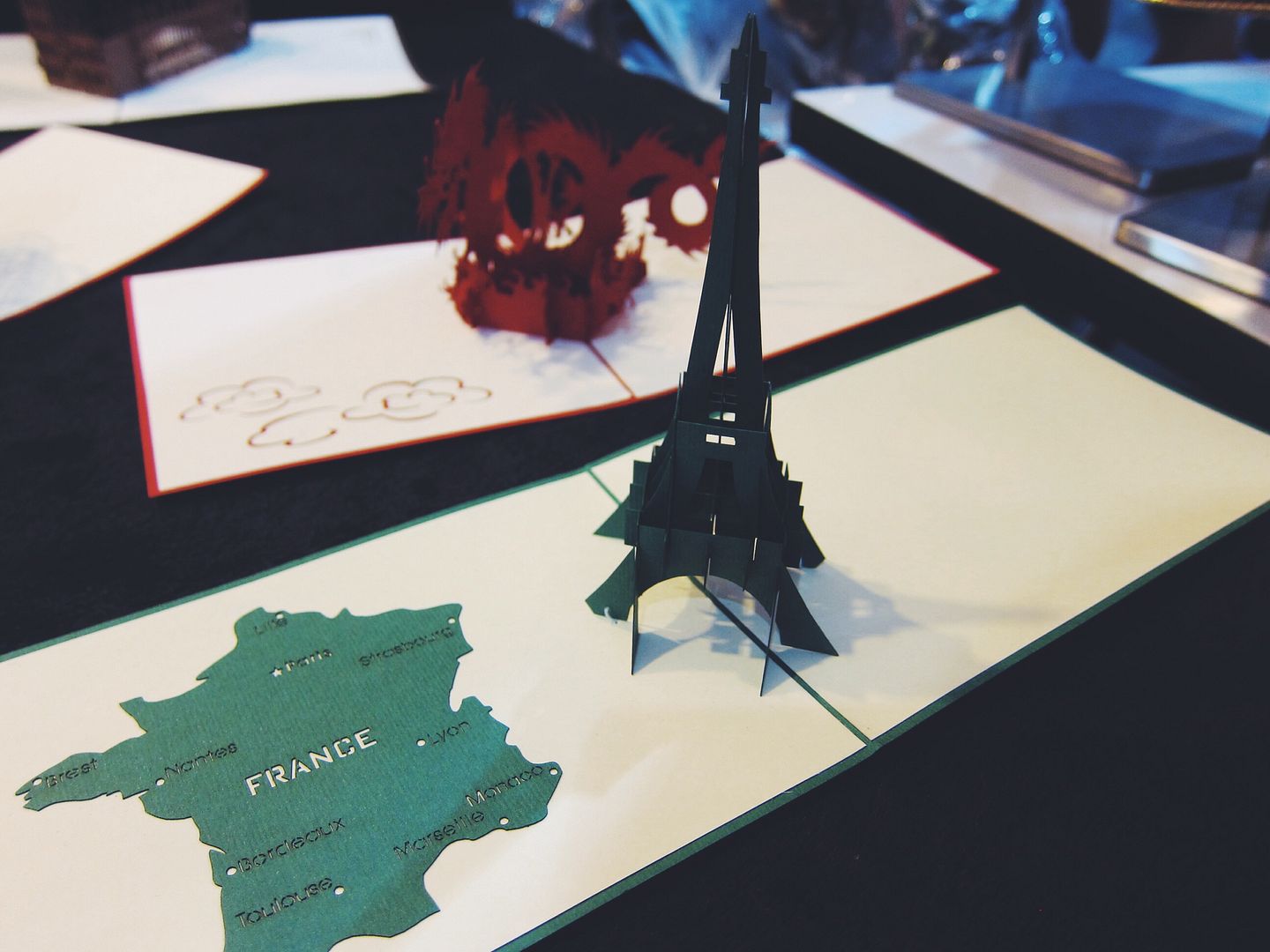 Eiffel Tower Pop-up Card
Ferris Wheel Pop-up Card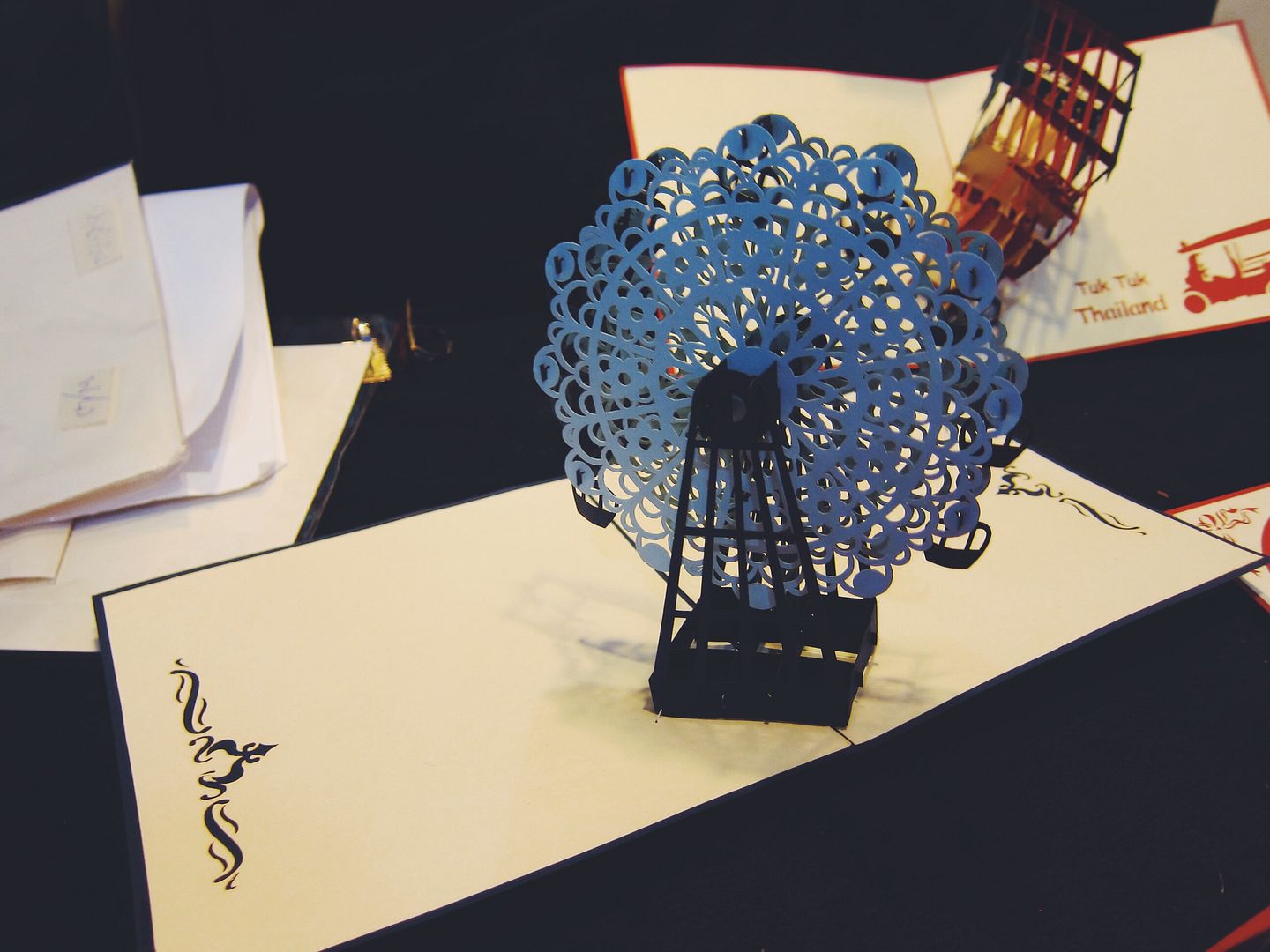 Cherry Blossom Pop-up Card
Carousel Pop-up Card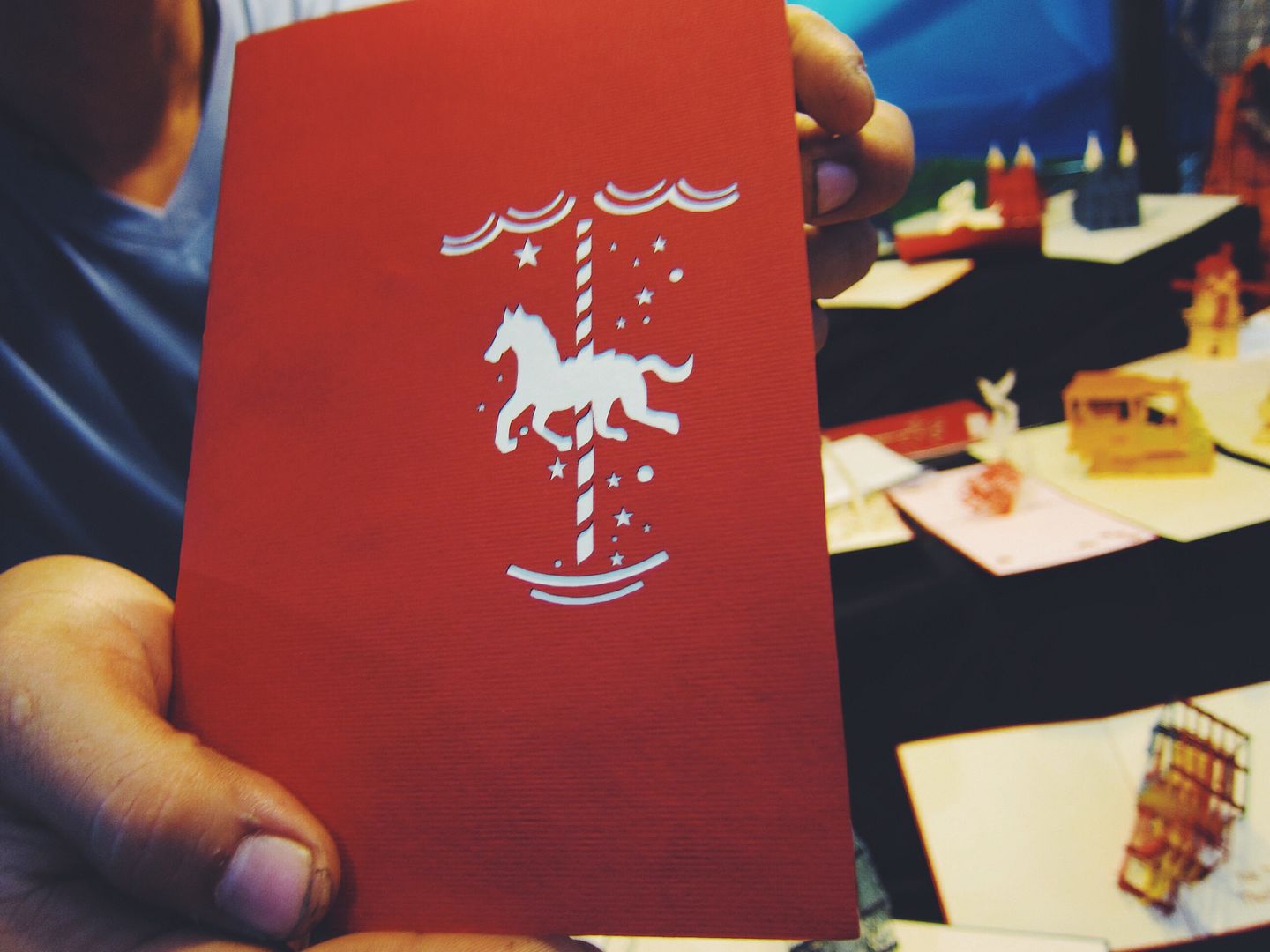 Christmas Pop-up Card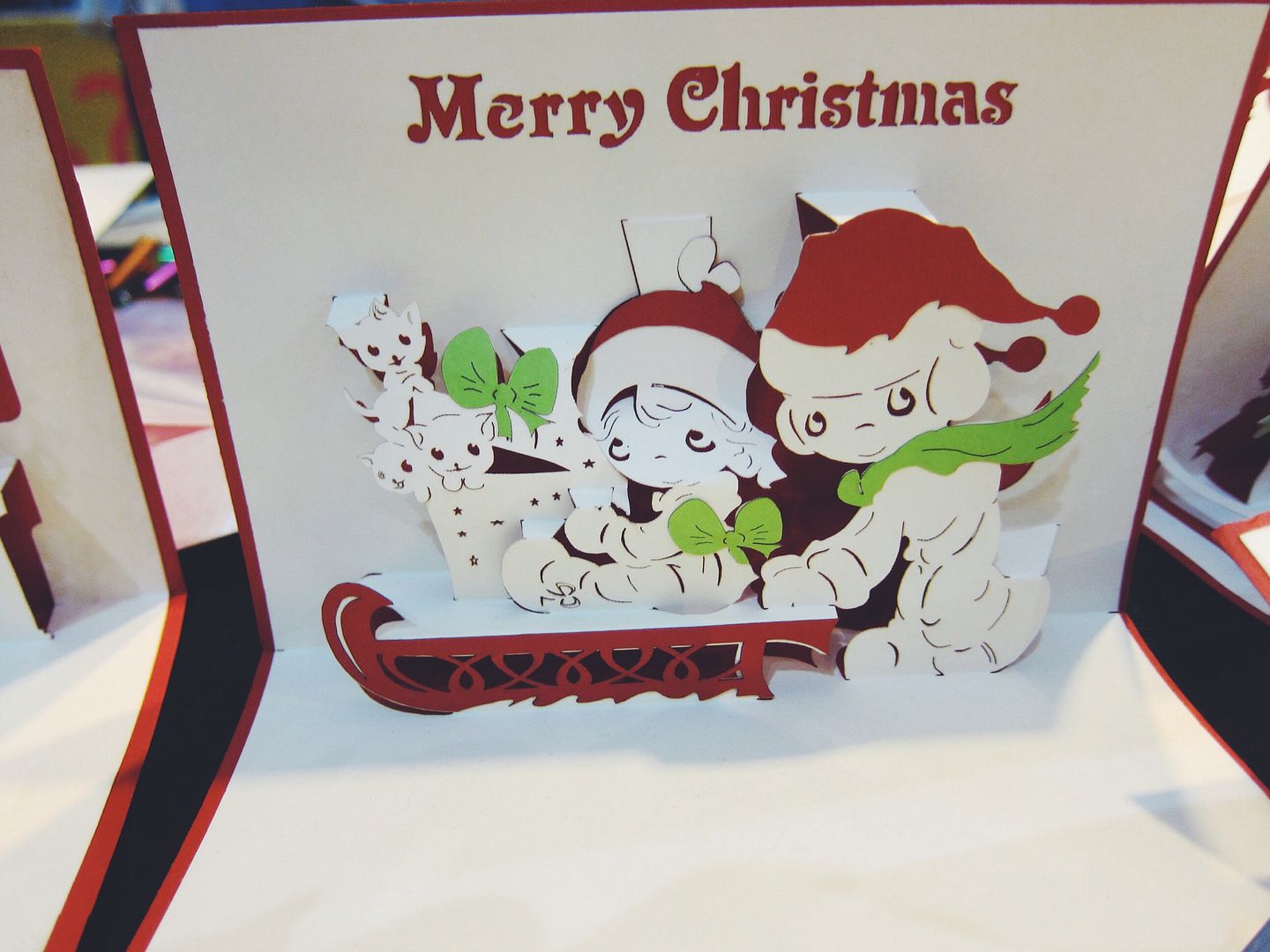 Tinkerbell Pop-up Card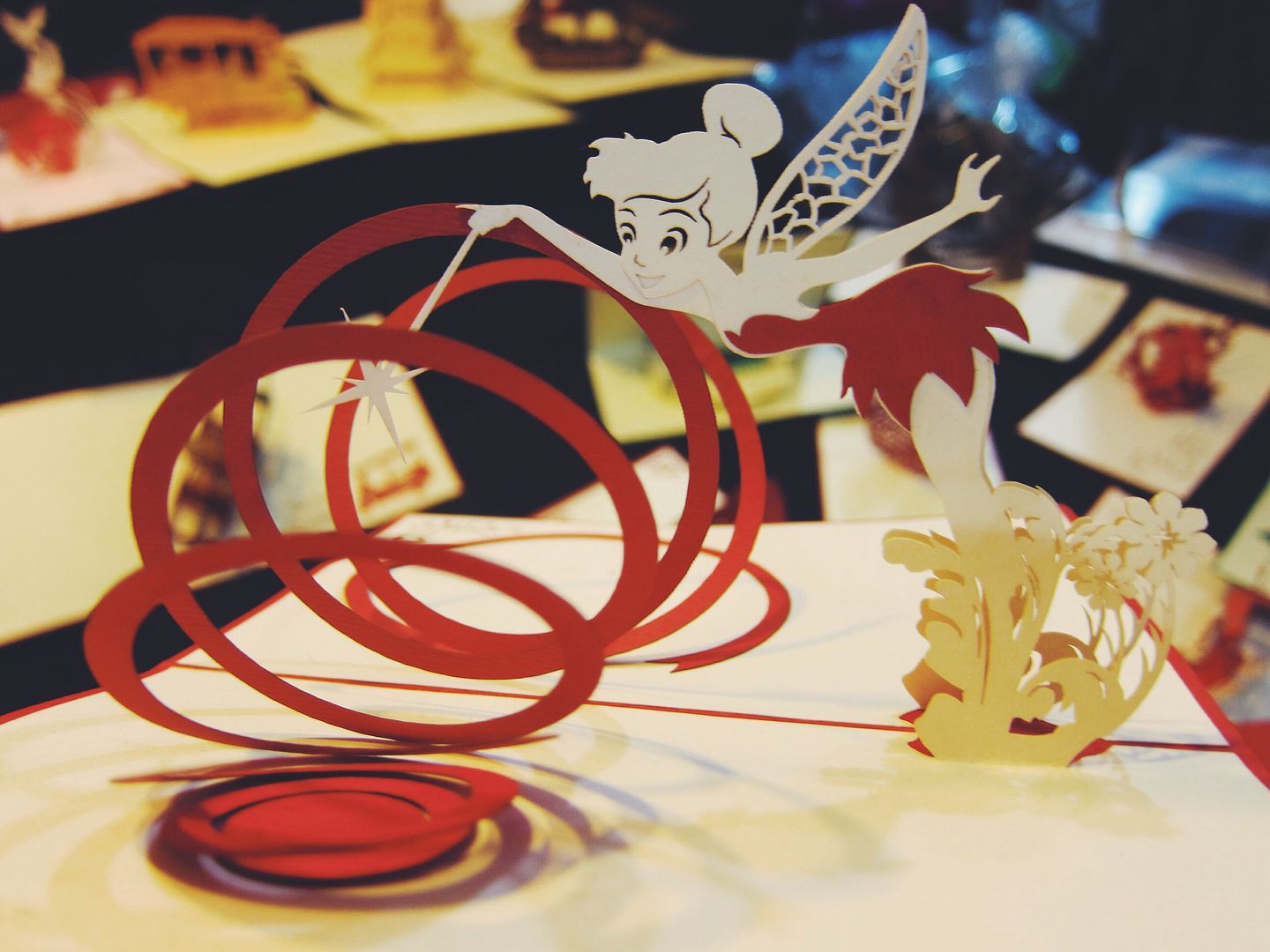 All are handmade by this cool guy, Mr. Natapol!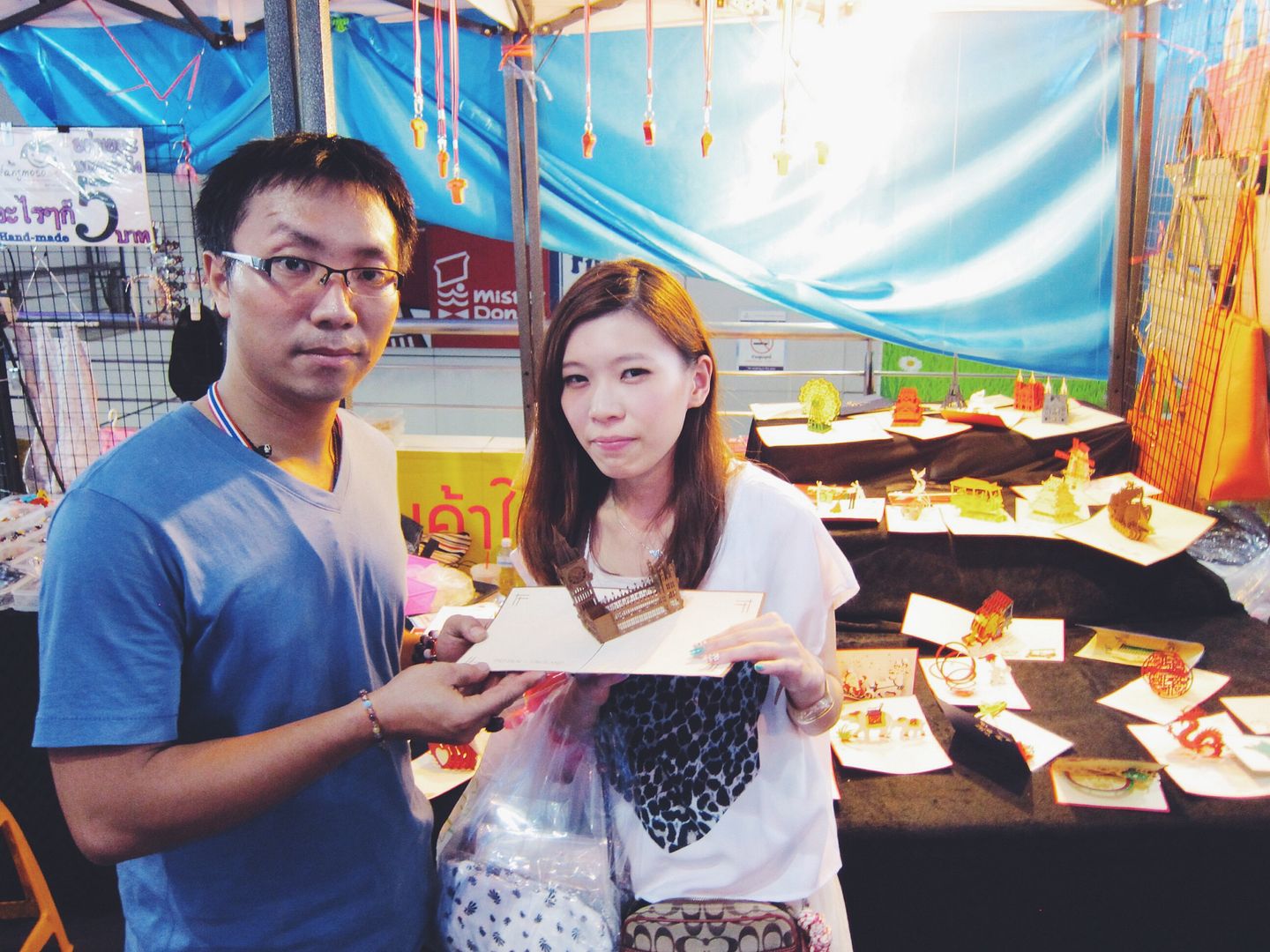 Pop-up card prices ranging from 250TBH~35oTBH which I think is reasonable for something handmade like this!
This is insanely awesome!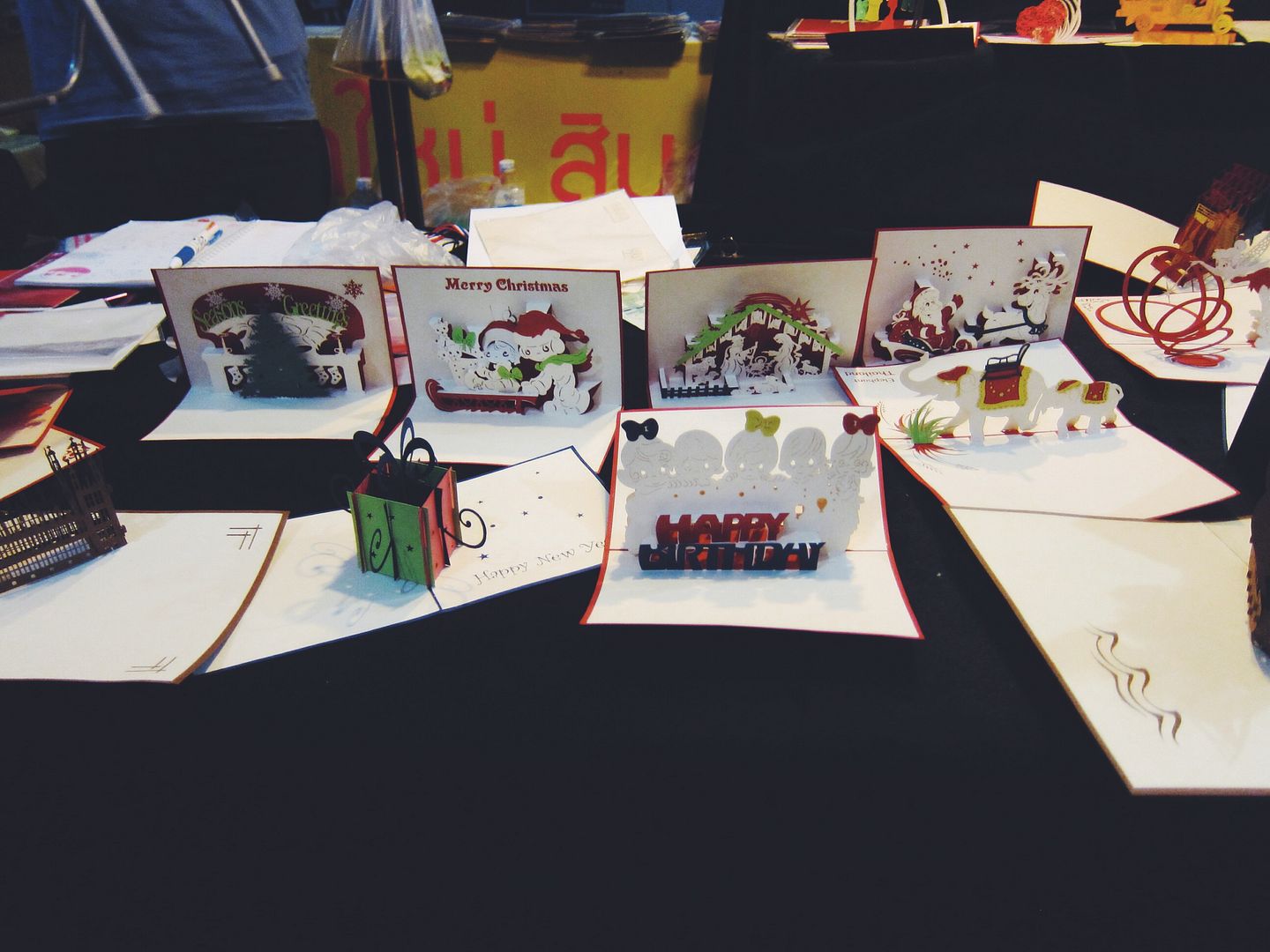 All of Mr. Natapol's creations.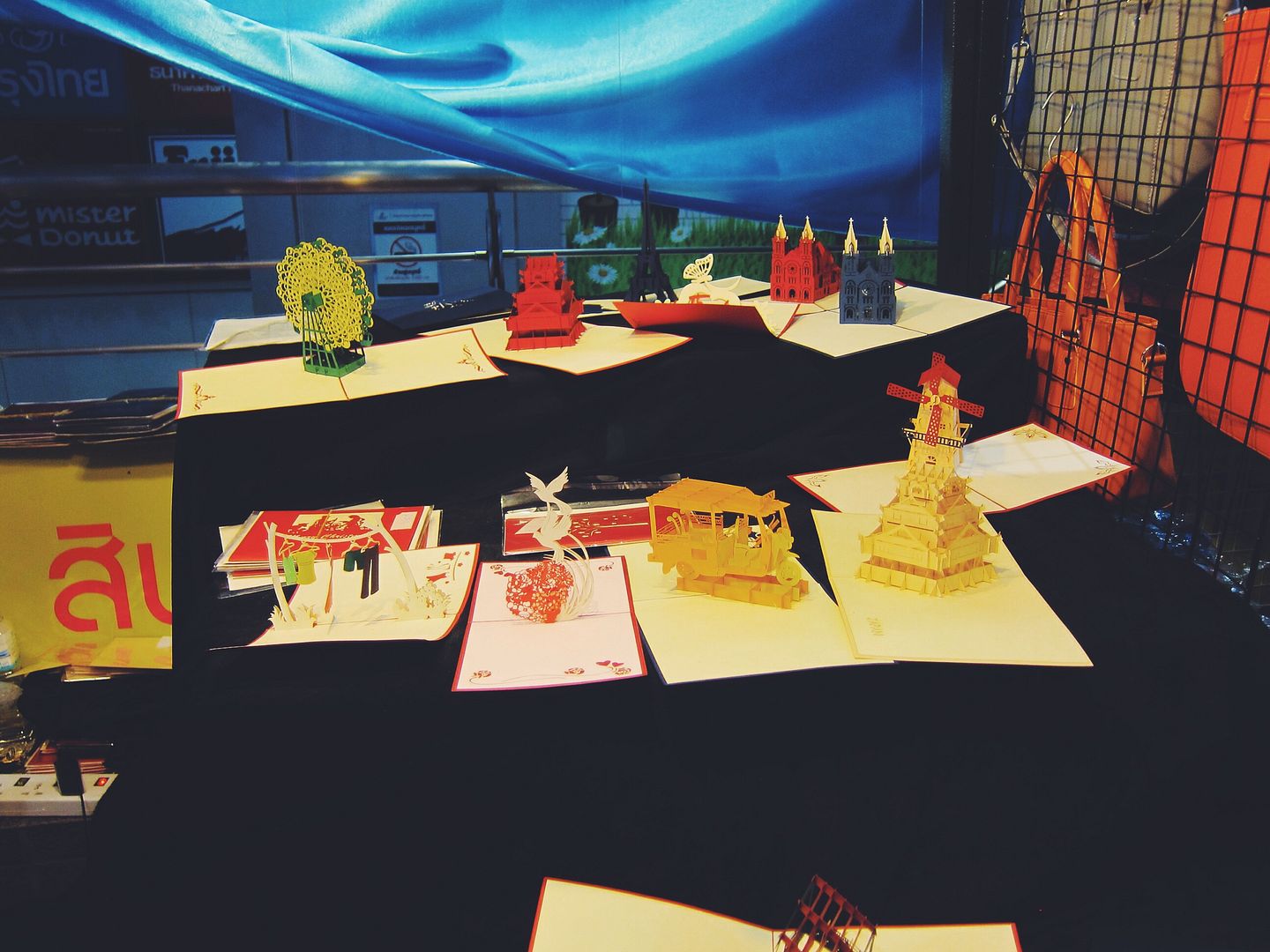 Awesome, don't you think?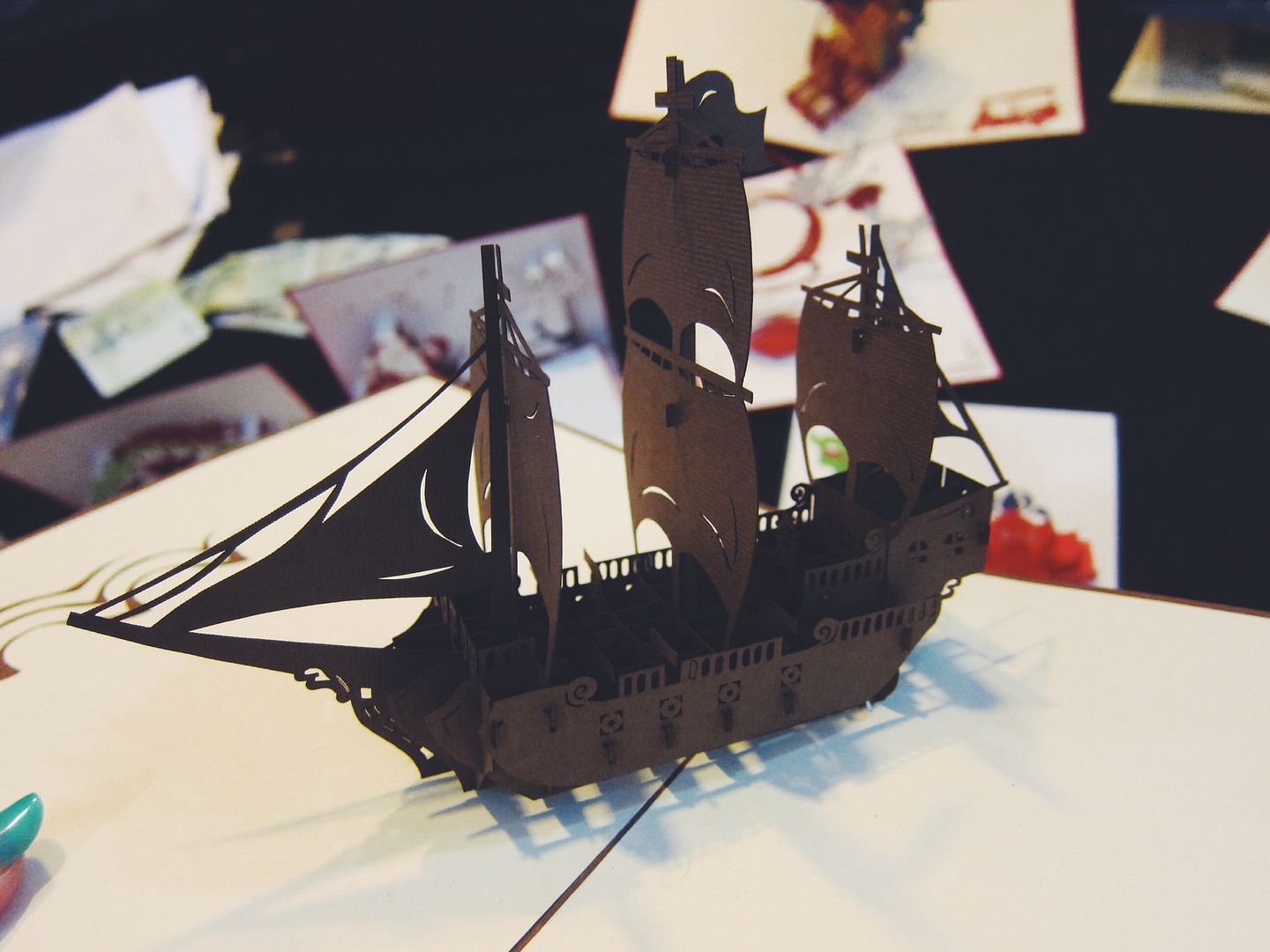 We bought a total of 4 altogether!
Thumbs up for this guy!
Those are the best few vendors I like from the flea market.
In Central World, we bought some unintended stuff from Cath Kidston.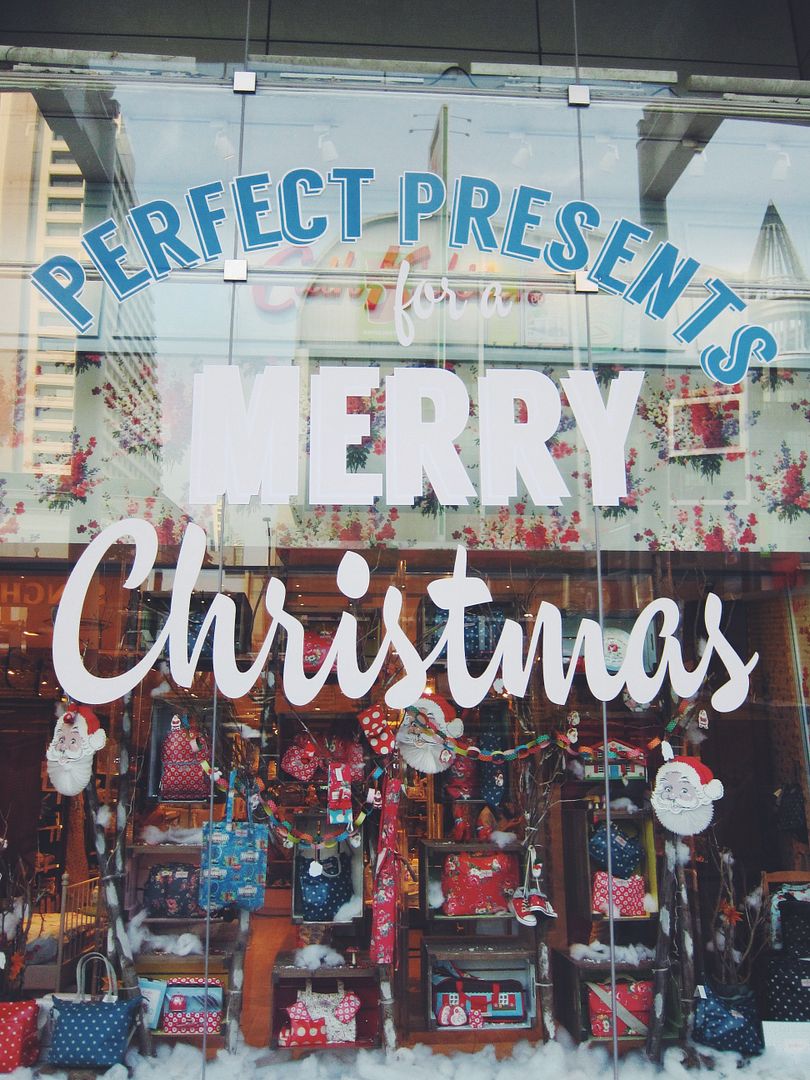 The display of Cath Kidston actually lured us in there when we got no intention of going in there.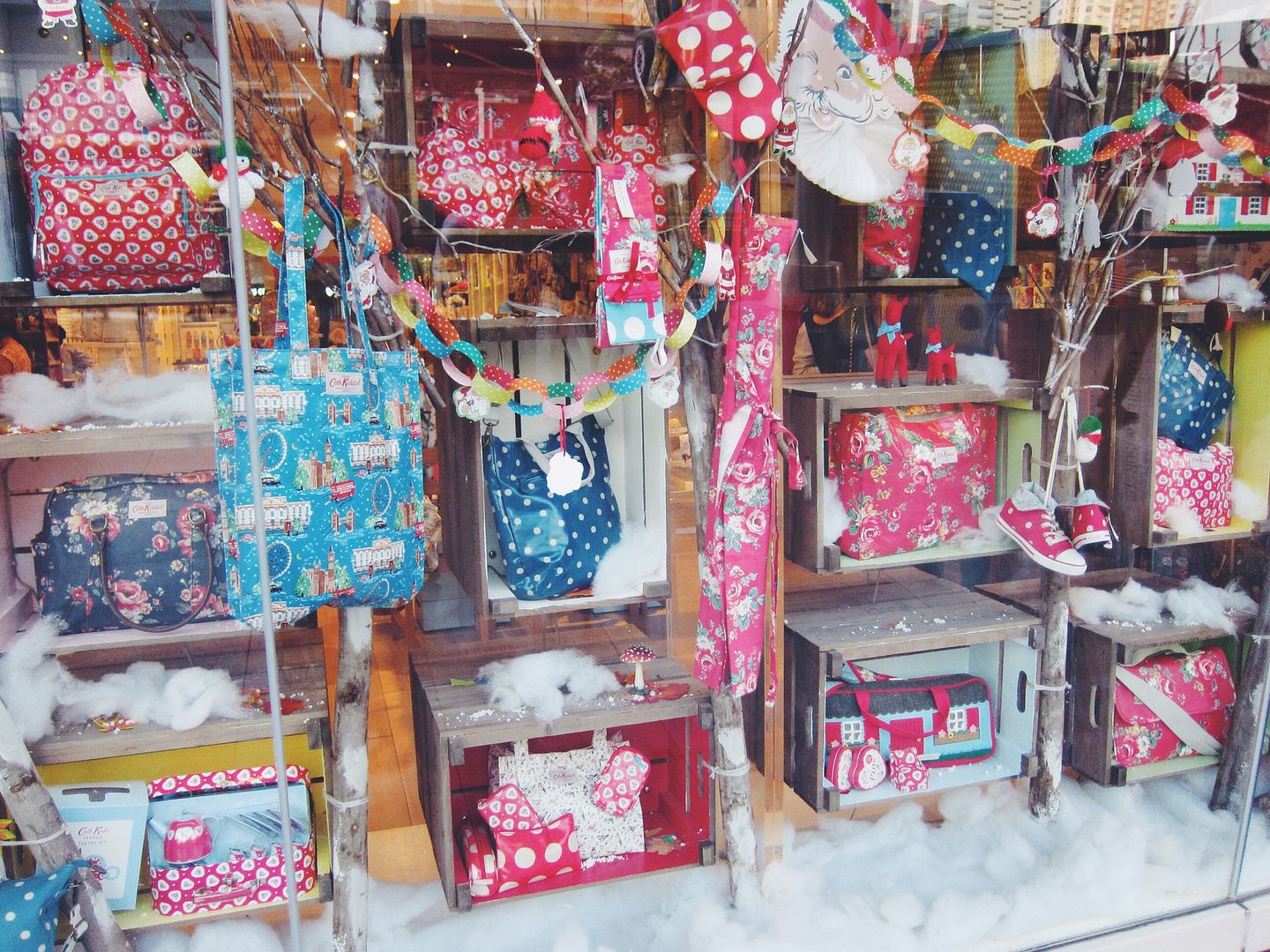 Everything in there is so nice but the price is just not nice!
Still, I managed to grab something for myself for Christmas which so happen was a Sale Item! LUCKY!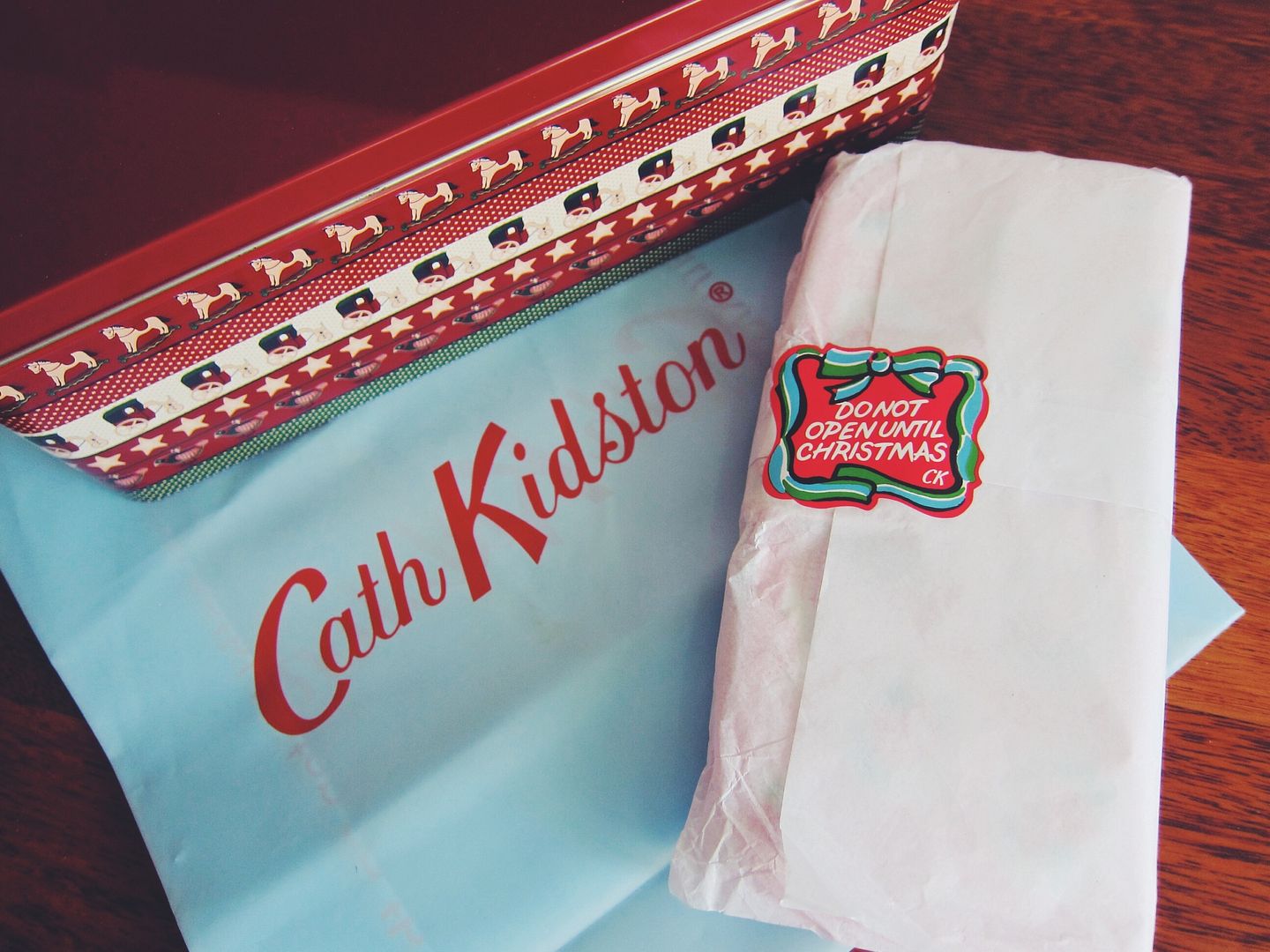 It's a make-up brush set!
It was 1200TBH before discount and it's less than 1000TBH after discount.
Yep! So that's it about my Bangkok Shopping and I hope this has been informative enough for your upcoming shopping in Bangkok.
Till then and do please check my blog often for updates!