Autumn Chain Nail Designs 2014
Lookin' for unique nail designs this autumn?
How about something chic and cool?
Did this design specially for my Seoul Autumn Trip to coordinate with my dark and cool outfits.
Never before I dress so coolly or should I say gloomy since my outfit for this Seoul Trip is practically in black and white.
Anyways, today's focus topic is not on my outfit but my autumn nail design which I've specially designed in accordance with my Autumn outfit which was planned ahead.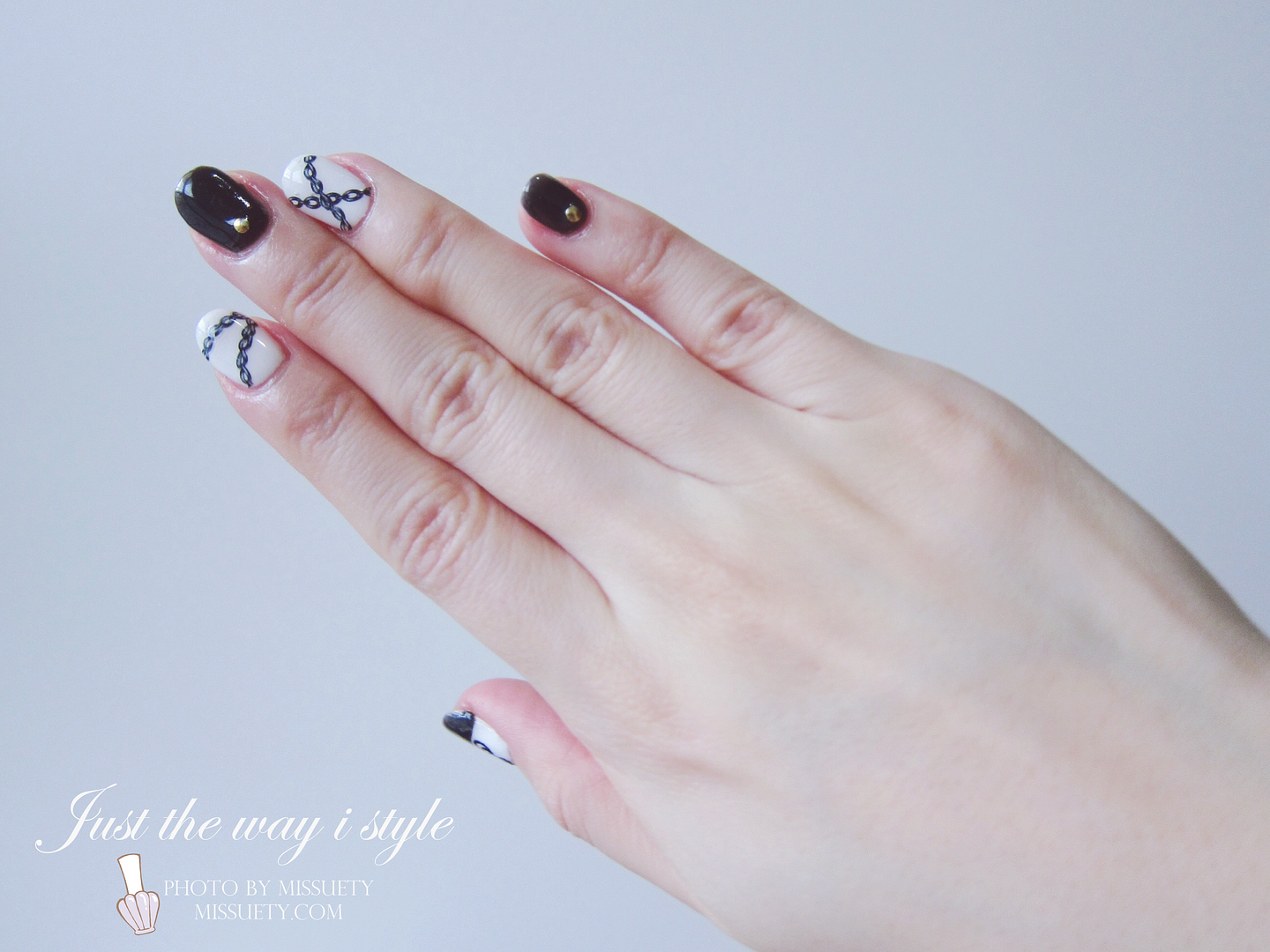 Added gold flat elements to make it stand out rather than just dull monotone colors.
Chain sticker used here is from FACE SHOP.
Quality is pretty good and price is pretty reasonable too.
Go check their stickers out if you love designing your nails too.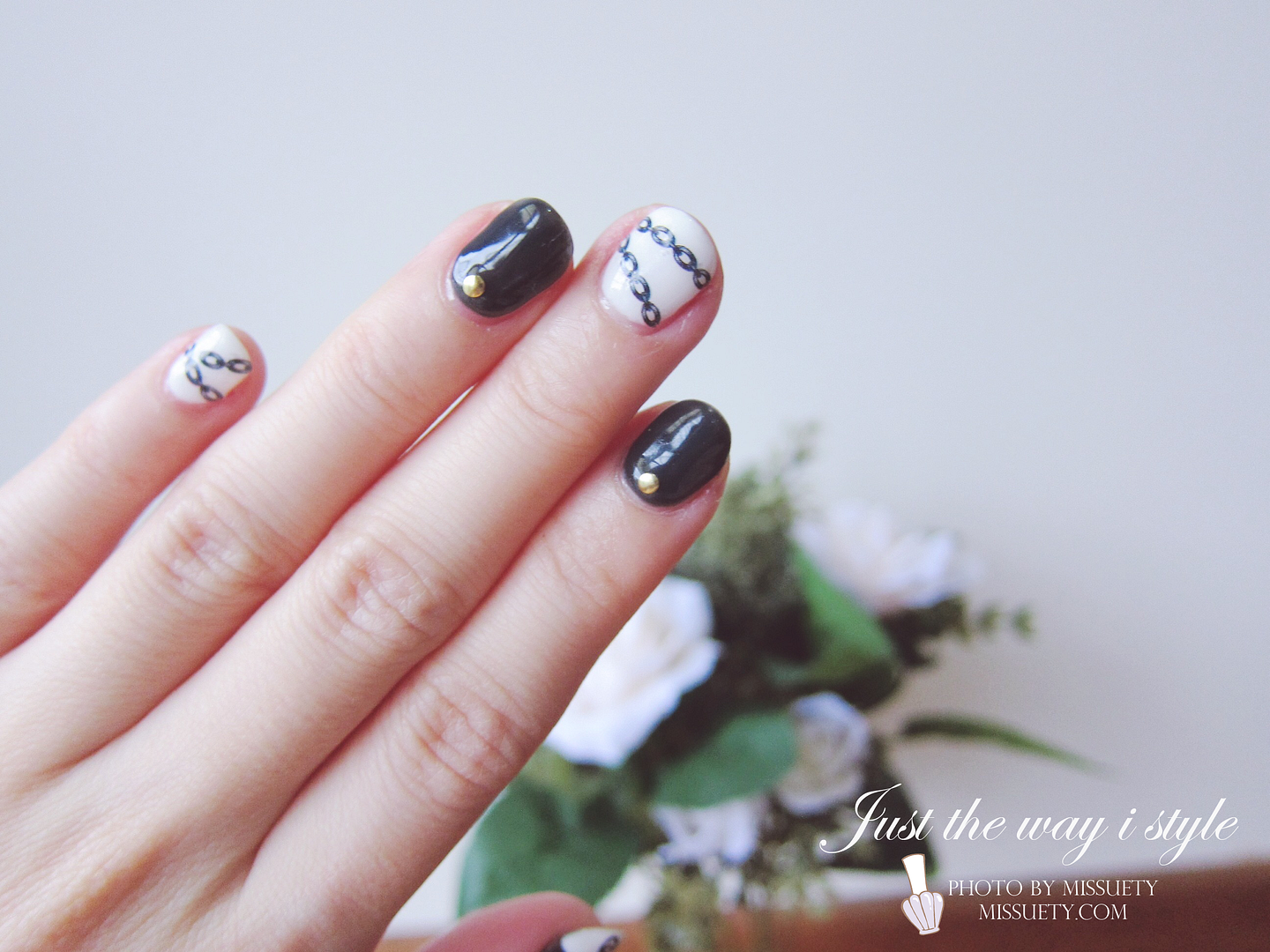 My first ever Korean-made nail stickers and I think it's comparable to Japan-made stickers.
Trust me! All this while I've been using only nail stickers made in Japan so I know how are the quality of the nail stickers.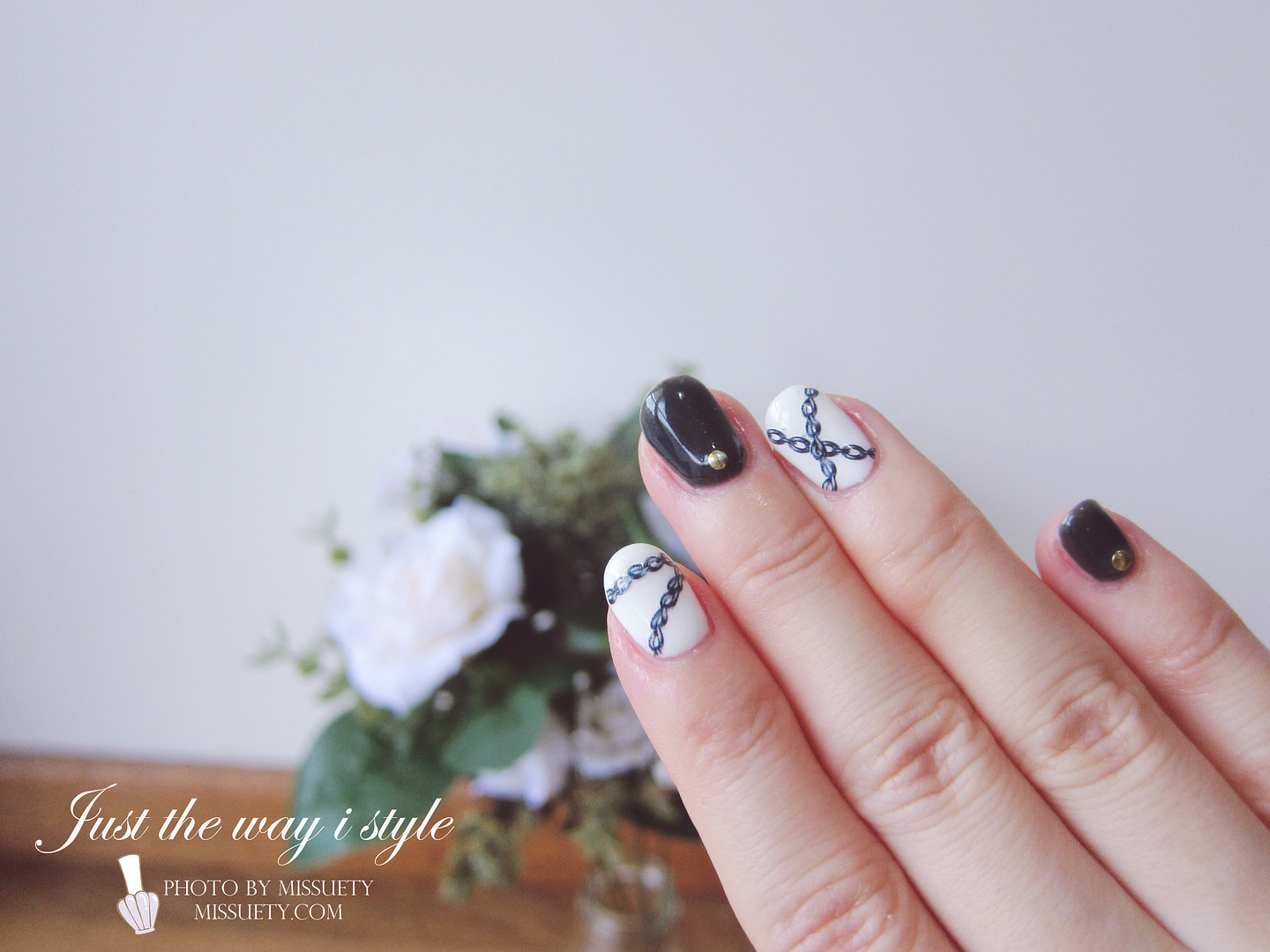 These chain stickers lasted about 3 weeks on my nails and even now it's still on with the sides having peeled off a little only.
I never really expect much of these stickers but they're awesome!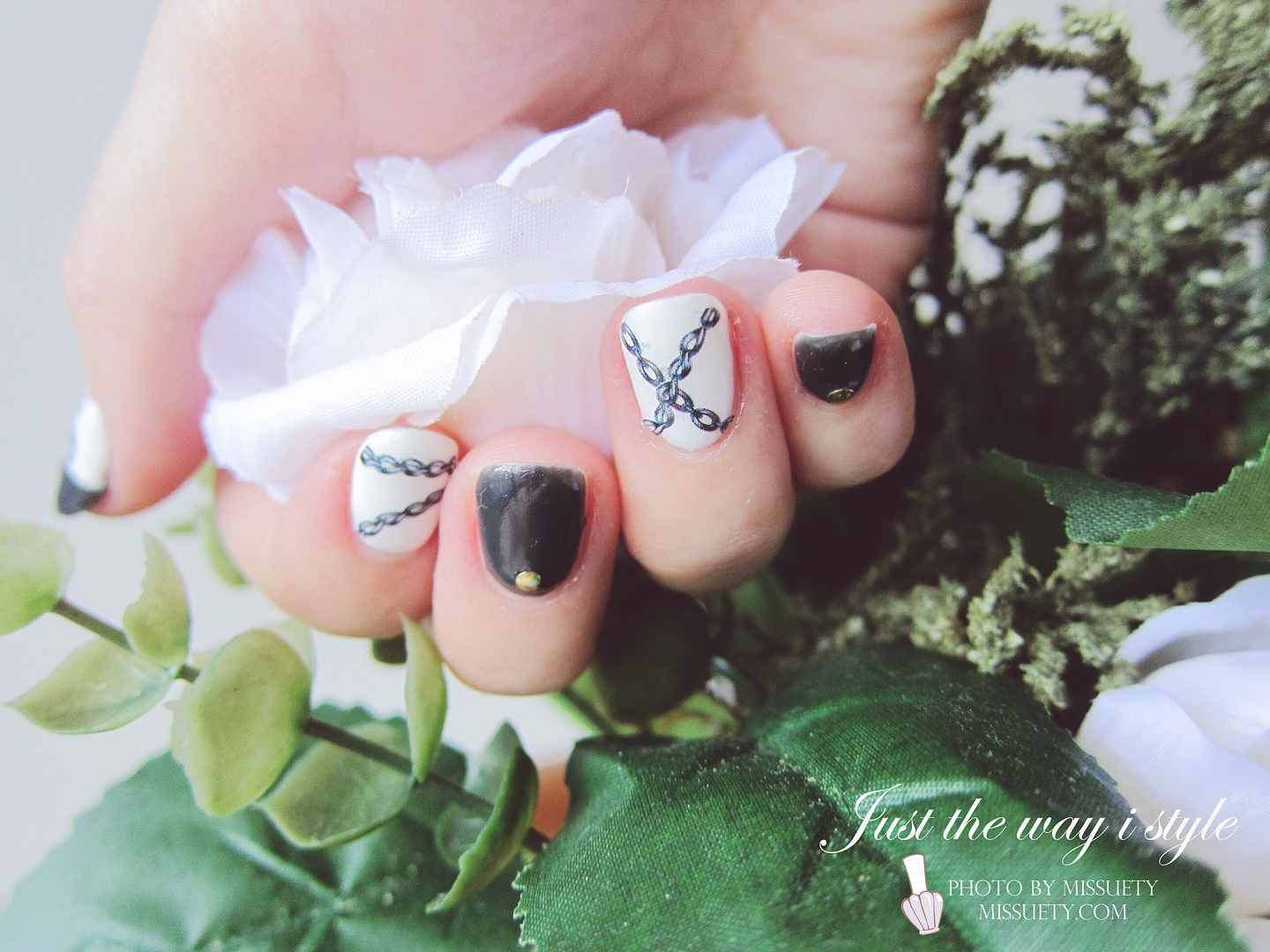 Never have to get Japan made stickers all the time now.
These are so much more cheaper than Japan made stickers and wouldn't complain more of the quality.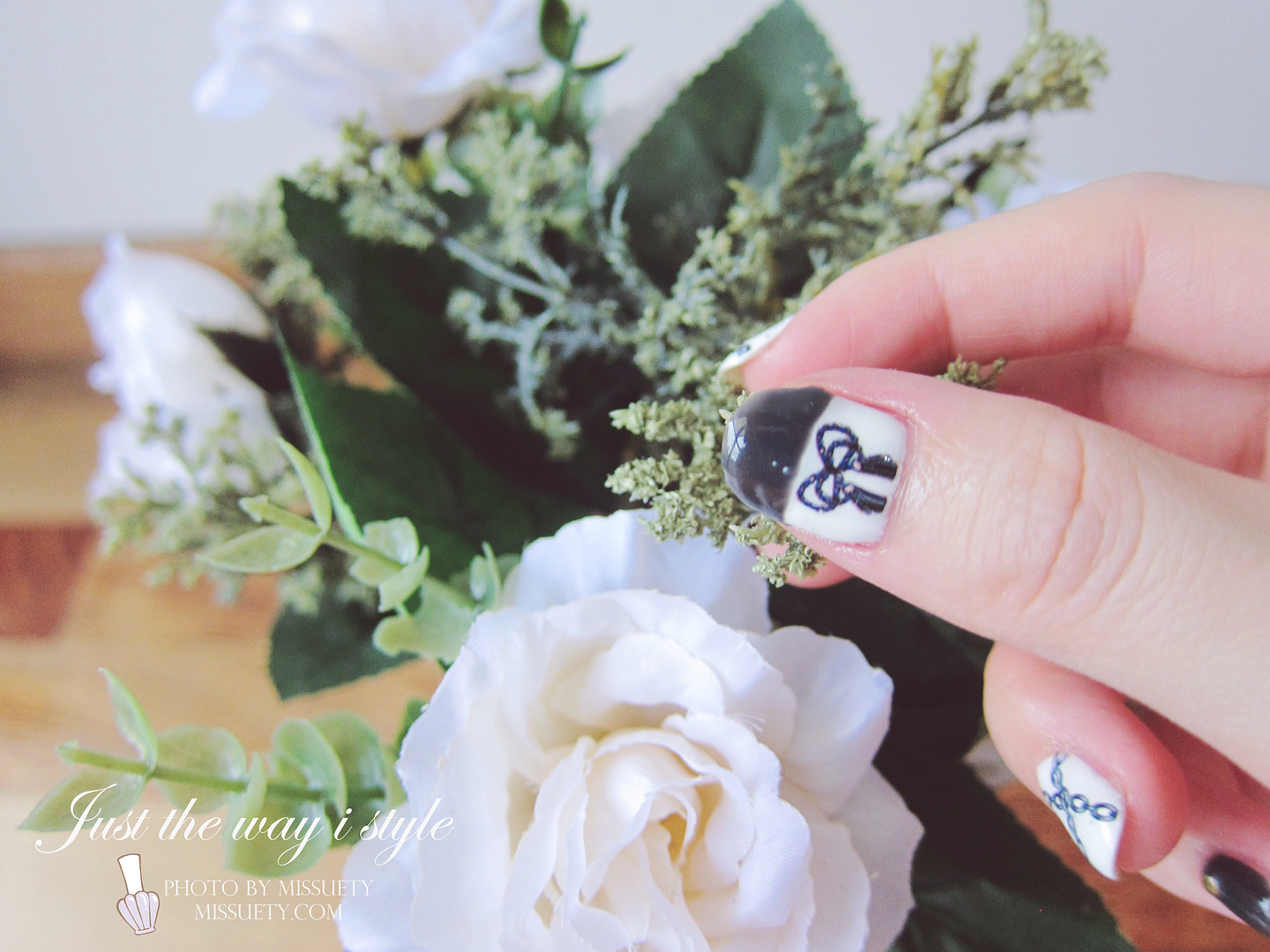 A little touch of sweetness with the black ribbon to make it look not too strong as nail design sometimes do reflect your personality.
At least that's what I believe since I'm not the cool type (as in dressing) and even when I try to be cool,  definitely there's a flaw there which reflect the real me.
And.. with just one ribbon on the thumb, you can easily notice that I'm not that all cool actually.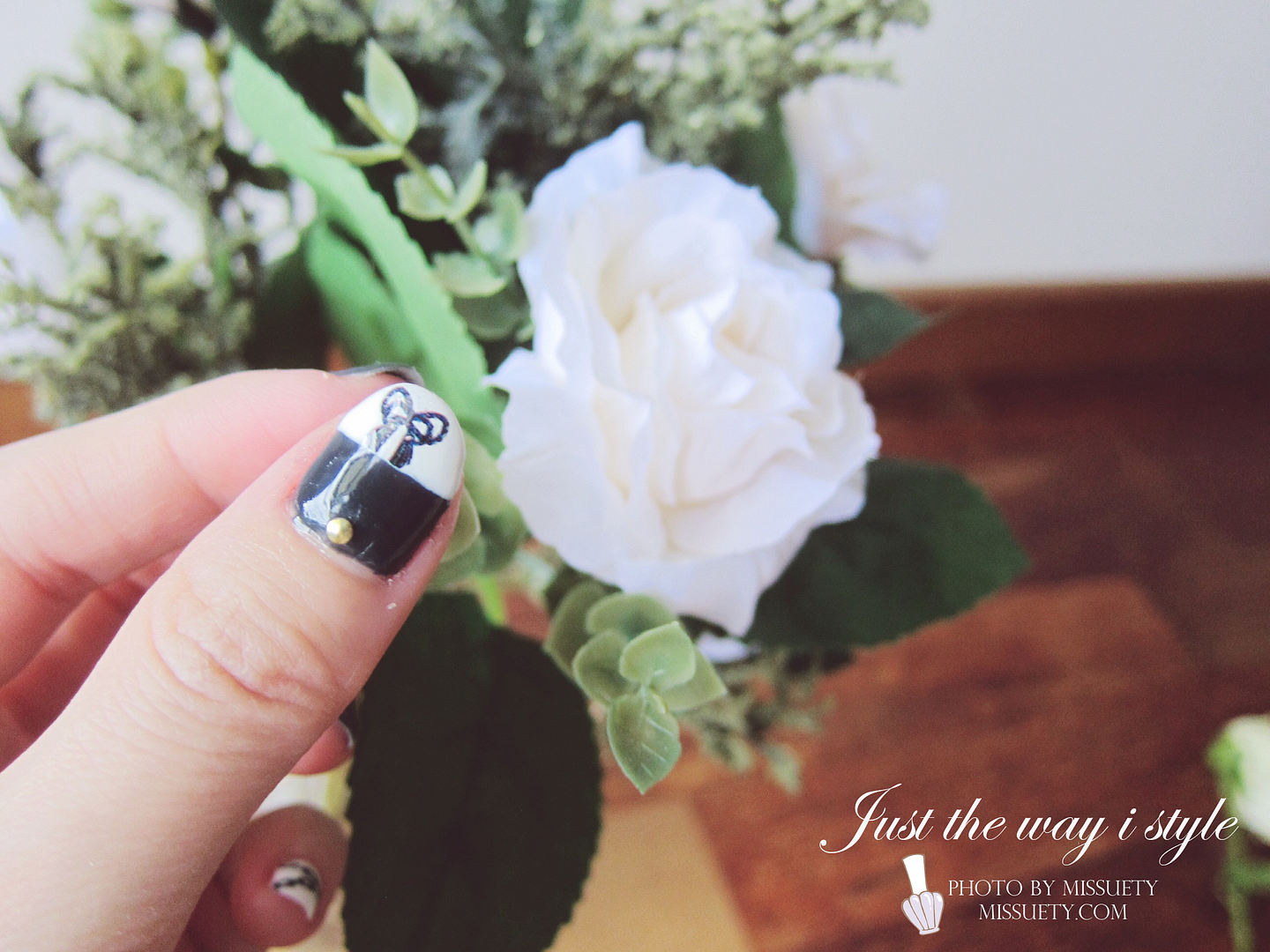 Also, I was pretty rush when I painted these nails which is why the gel on both thumbs are a little distorted.
Last minute work doesn't go well after all…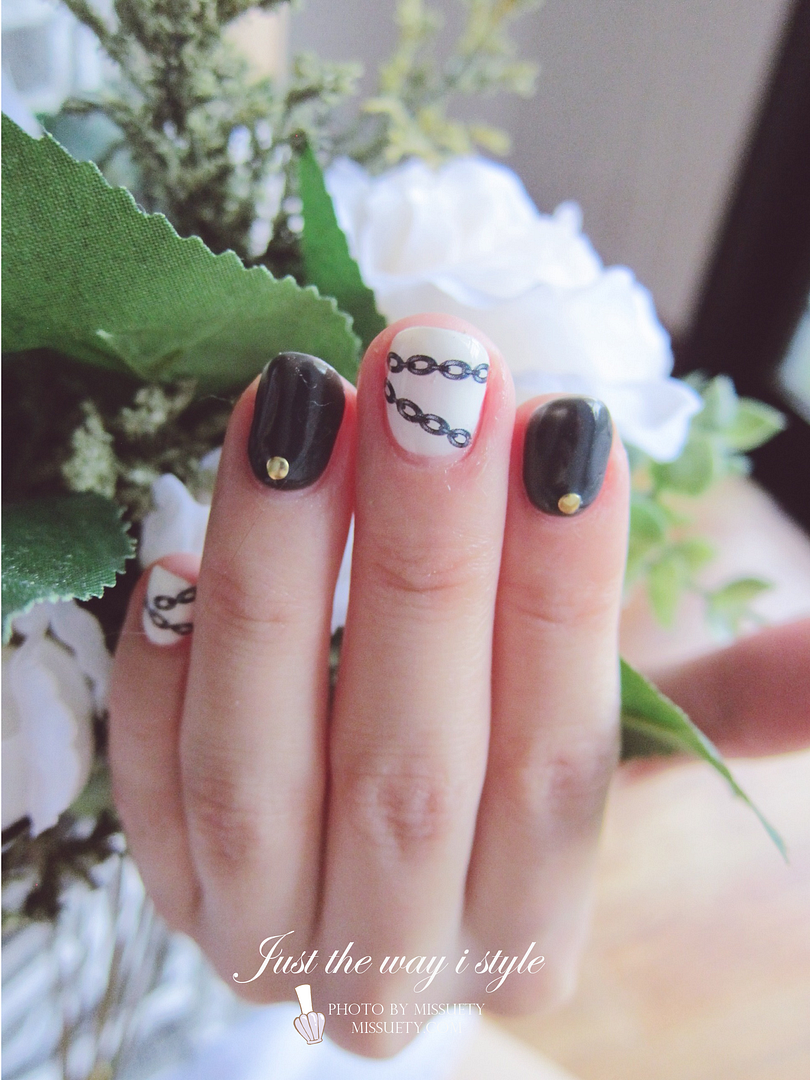 Besides, my nail length are uneven with some short and some long which  makes it difficult for me to design them.
SOoo.. Do you like these Autumn Nail Design?
Anyways, thanks for reading till the end and hope you enjoyed browsing through these pictures.